10 Best Travel Agencies in Singapore To Plan Your Vacation [2023]
Check out our compiled list of the 10 Best Travel Agencies in Singapore and you might be in for a treat.
Looking forward to travelling with your loved ones but not sure how to plan your vacation? Check out our compiled list of the 10 Best Travel Agencies in Singapore and you might be in for a treat.
Offering the best packages with amazing hotels, authentic cuisines and famous tourists attractions, travel agencies in Singapore are able to provide travellers with both comfort and wonderful destinations.
Hence, travel agencies are best for those who are lazy or unsure of how to plan their trips, especially you are unfamiliar with the destination country.
1. Fayyaz Travels Pte Ltd
"At Fayyaz Travels, we are all about passionate travelling. Being an advocate of wanderlust, there's nothing we love more than sharing travel news, tips and inspirations with all jet-setters and globetrotters out there. And what better way to do so than to document it all? Follow our blog and find yourself one flight away from all the wonders of the world."
Reviews complimented the professionalism and dedication of their customer service in bringing the most outstanding travel experience to their clients. With expectations exceeded, most customers expressed their intentions of returning to Fayyaz Travels again for their next vacation.
2. Dynasty Travel International Pte Ltd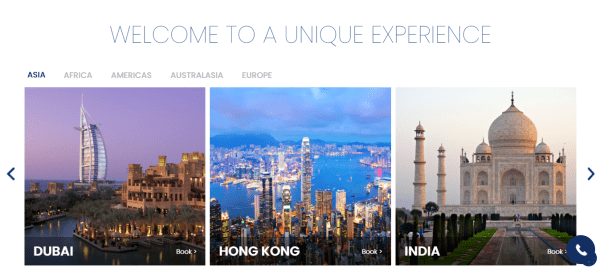 Established in 1978 with the focus on creating unique and unforgettable travel experiences for you, Dynasty Travel believes in providing the best service and putting your travel memories at the heart of all.
As one of Singapore's leading travel agencies, they aim to continue to delight you with their services & offerings and to enjoy a lasting relationship together.
Equipped with deep local knowledge for each destination, they assure you quality itineraries to suit the travel desires of you and your loved ones. From relaxing tours to exhilarating adventures, Dynasty Travel will be there with you for that quality time abroad.
3. Intriq Journey | Luxury Travel Agency in Singapore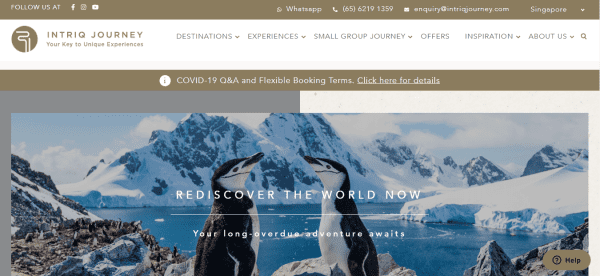 Intriq Journey is created to be the ideal travel specialist that you'll spend years searching for yourself. Based in Singapore, Hong Kong and Beijing, Asia is their home, and the world, their playground. They have decades of experience designing tours to unique destinations once thought inaccessible, long before they were noticed by the rest of the world.
Taking great pride in the deep understanding of the travellers' needs and desires, Intriq Journey aims to show them a side of Asia they would never have been able to explore on their own whilst connecting them to the best of what the world has to offer.
4. Cebu Air Travel & Tours Pte. Ltd.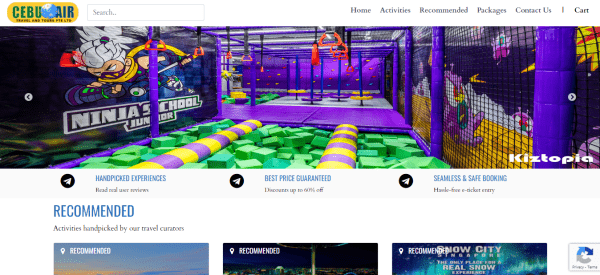 Looking for staycation options to travel in Singapore? Cebu Air Travel & Tours Pte. Ltd. caters to both group and individual clients! They offer complete local and ground arrangements such as guaranteed hotel rooms, a great deal for Singapore attraction packages, land tour packages and transportation and airline tickets at very competitive prices.
Known for its efficient and professional services, Cebu Air Travel & tours Pte Ltd has become a dynamic member of the Singapore travel industry since 2010.
5. New Shan Travel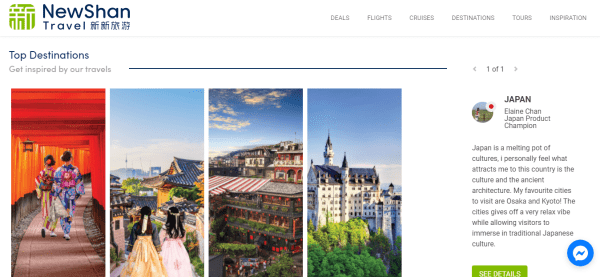 As air travel began to pick up, New Shan Travel began in 1972. Starting with just a team of 8, they realised the need for a wholesaler to provide airline tickets at reasonable prices to both businesses and consumers. Over the years, they have grown to provide a spectrum of specialised services catering to a wider range of audiences.
Based on their mindset of creating mutual trust and understanding with the airline partners, New Shan Travel has gained recognition from its partners for being one of the best passenger sales agents in Singapore.
Today, they empower and support smaller local businesses and individuals with their services. Their team is also constantly innovating and scaling up to stay ahead of the curve while keeping in line with their values of understanding the customers.
6. Tribe Tour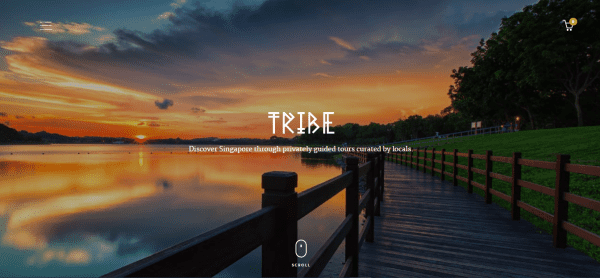 "Tribe Tours are privately guided tours curated by locals who know the city inside out. Our tours give the traveller a glimpse of the city, its people as they are. Our signature through all our tours lies in you doing, experiencing and interacting with locals rather than as a passive tourist. It may involve you cooking local dishes, snapping pictures of local architecture, tasting, and even ordering food like a local. Our day tours range from 2-hour walkabouts to half-day tours. Group sizes are kept small and intimate to facilitate interaction."
Curating local tours, Tribe Tours is here to show you a new side of Singapore! With close to 500 reviews, many praised their tours as a fun and fascinating experience. Highly recommend you to try out their "Chinatown Murders" tours for an interesting yet educative excursion!
7. Pinnacle Travel Services Pte Ltd
At Pinnacle Travel, they specialise in customised travel with personalised services. Their services motto is heedful of your travel especial concerns and to fulfil your unique needs for a delightful holiday. They strive to serve you from their hearts, listen carefully to you and talk with you.
Their team constantly add value to your trip and provide gratifying cost saving and most personalised services for you. Every day at work, they pay close attention to every single detail to meet your travel wishes and needs, no matter how small. Check out their packages and find the most suitable one for yourself!
8. Super Travels Pte Ltd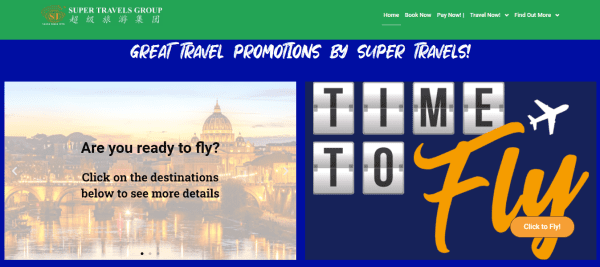 Super Travels was first established in 1978, began to reorganize itself and embarked on a new journey in 1996. For 20 years, the company grew from its initial nine staff members to hundreds of employees today.
From being a travel agent operating solely in the Chinese market, the company evolved into an international travel agent with a myriad range of global tour packages.
Taking a step ahead, the company grew from a traditional travel agent into an enterprise comprising of companies in diverse industries and backgrounds, thus deriving its competitive edge and establishing it as an acclaimed brand.
With Singapore being its operational hub in the global market, Super Travels have scored several accolades in its pursuit of high service qualities and competitiveness. Since its introduction, the company has developed plans for shares in the worldwide market.
Today, the group has built up its service centres in many regions including Eastern Europe, Western Europe, America, Asia and China. The company endeavour to provide the best tour packages to the market to achieve its vision of the "Best Itinerary, Best Price, Best Service, All at Super".
9. JTB
JTB was founded in 1912 with just 11 employees. Today JTB has grown to become Asia's No. 1 travel agent, with offices in 36 countries and regions worldwide. Its longstanding relationships with customers and business partners have made JTB a company that people trust and look to for great results.
With roots in countries around the world and a deep understanding and affection for the cultures of those regions, JTB employees foster cultural exchange, telling the world about the many attractions of the places in which they serve.
JTB offices are no mere land operators, but vital hubs that both send off and welcome international travellers. Wherever in the world our customers are coming from or heading to, JTB is proud to handle all aspects of the travel business.
With a proprietary network that spans the globe, the JTB global network is that rare group of companies that can provide all the travel services customers desire, all around the world.
10. SA Tours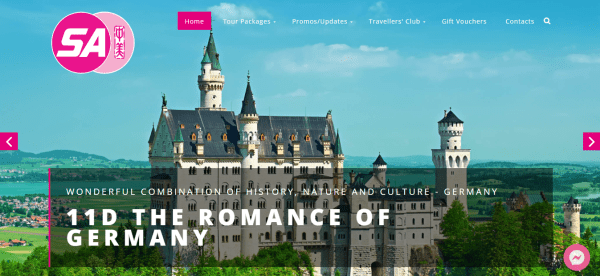 Established in 1974, SA Tours' knows a thing or two about serving Singaporean travellers. They are one of the largest and most renowned travel agencies in Singapore and aim to provide the most memorable travel experiences for you including Group tours, flexi-tours, customized tours, and plenty more!
Being an established brand name that's not afraid to try new things or to learn from their customers, they continuously strive to reinvent and improve themselves by investing in their staff, infrastructure and services.
Conclusion
Do you have any reviews and comments to share regarding our choices for the best travel agencies in Singapore?
While SBO is committed to supporting our local businesses, we welcome any feedback and anonymous sharing regarding your experience with the above travel agencies in Singapore.
We hope that this guide will be useful in helping you to make an informed decision when it comes to finding the best travel agencies that fulfil all your vacation desires.
Looking to get an authentic Japanese experience without leaving Singapore? Head over to our compiled list of the 10 Best Onsen in Singapore and you might just find what you need!
Explore More Content