10 Best Laser Tag in Singapore to Have That Showdown You Always Wanted [2023]
Why play online games when you can have some real-life action? Let loose with the best laser tag arcades in Singapore.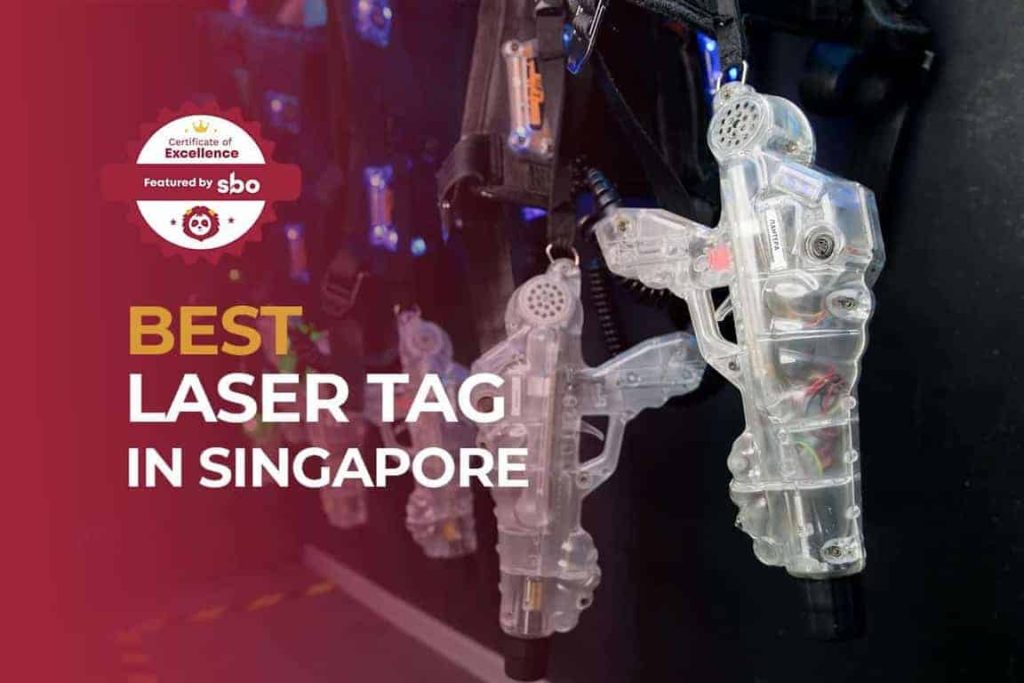 With our immersion into action-packed films and videogames, alongside the prolonged monotony of pandemic life, adventure has never seemed more appealing.
Give yourself that much-needed adrenaline boost without forsaking any real comfort or security with the best laser tag in Singapore!
1. The Fun Empire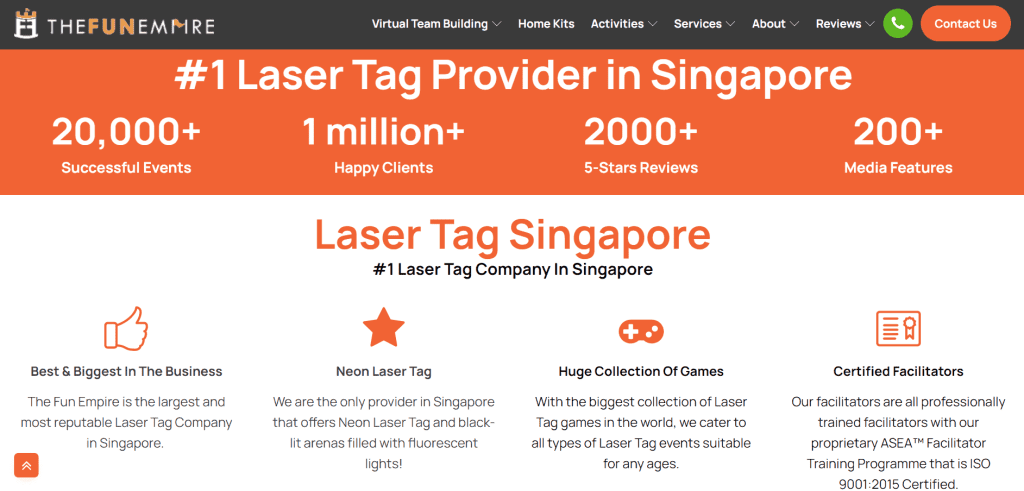 To the seasoned event organiser, The Fun Empire ought to be no stranger. With its wide variety of trusted services and activities offered, its neon laser tag arcade once again promises and delivers a day of action-packed fun for individuals, be they 8 years old or 80.
2. HomeTeamNS Laser Quest Tampines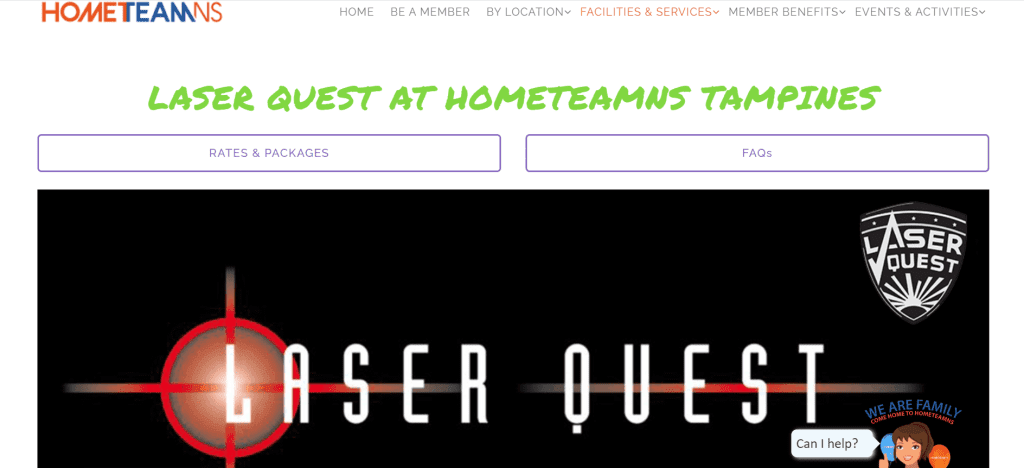 Fun should be accessible to everybody. This arcade makes that principle a reality with their highly affordable packages and further discounts for specific groups on particular days!
What's more, you can also complement your experience with a side activity of climbing through their dual combo birthday packages.
3. Fox Laser Tag Singapore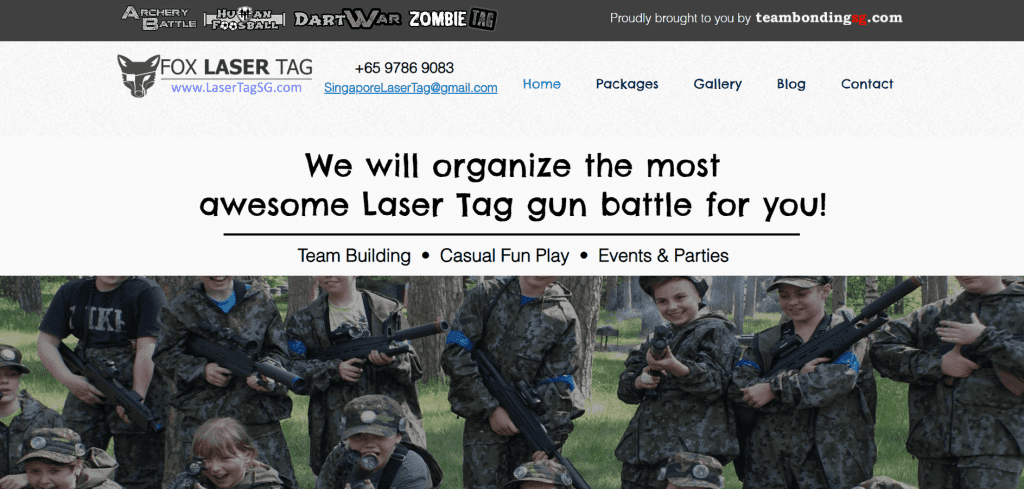 With their realistic equipment and courses that make you feel like you're really fighting off enemies, this laser tag arcade promises an unforgettably immersive experience for you and your friends.
Their venue flexibility and additional offered services such as catering also make them an ideal one-stop solution for large scale events.
4. DUX Laser Tag Singapore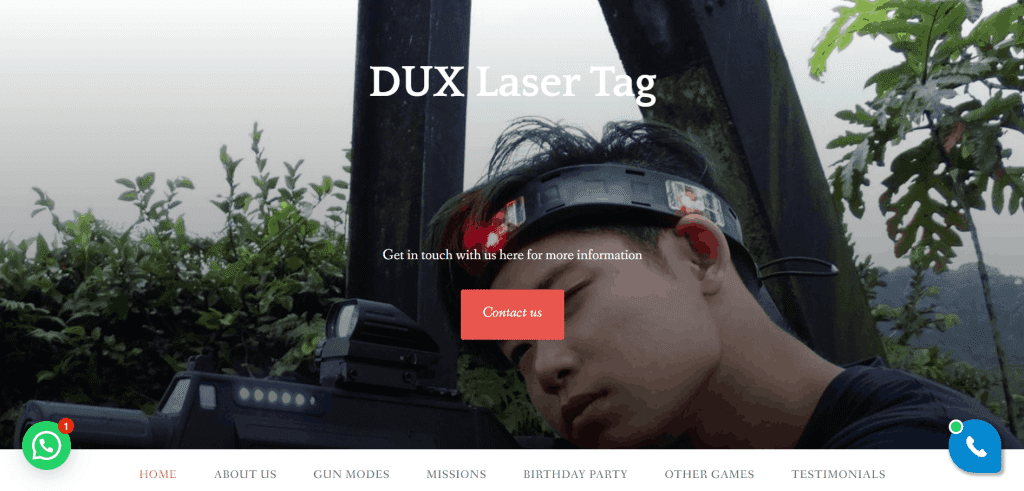 At this laser tag arcade, immersion takes on a whole new level. Besides having the flexibility of being able to pick your own venue, you also get to choose from an array of costume themes for your games.
Enjoyed watching Money Heist? Now's your chance to live it!
5. Go Team Laser tag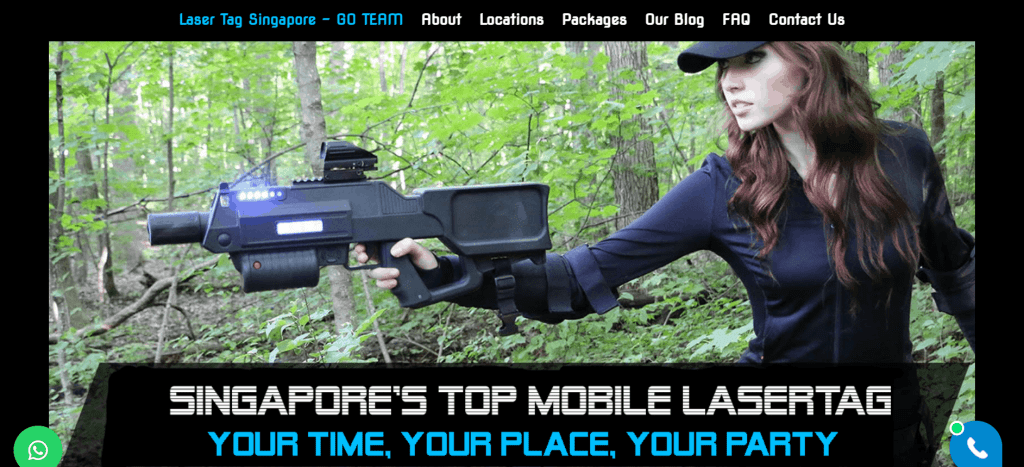 This laser tag arcade allows you to personalise your event by deciding on the location of your games and bringing their mobile obstacle sets to you!
From corporate events to school programmes, you can tailor the games to meet any purpose.
6. LaserOPS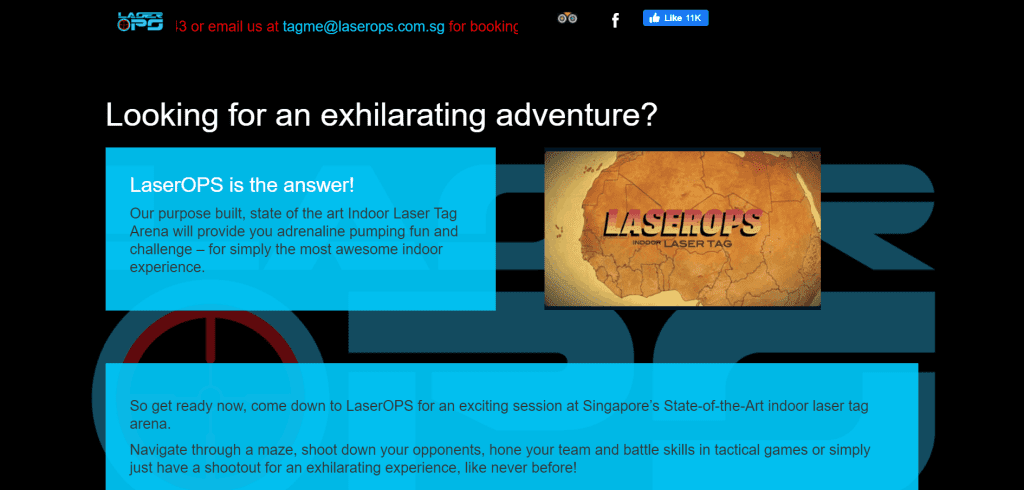 While most laser tag arcades provide some level of choice in the types of games you get to pick, this arcade really spoils you with its array of 35 different game formats.
Together with their special effects that make you feel like you're in a John Wick film, you're sure to have a blast here.
7. VR World Singapore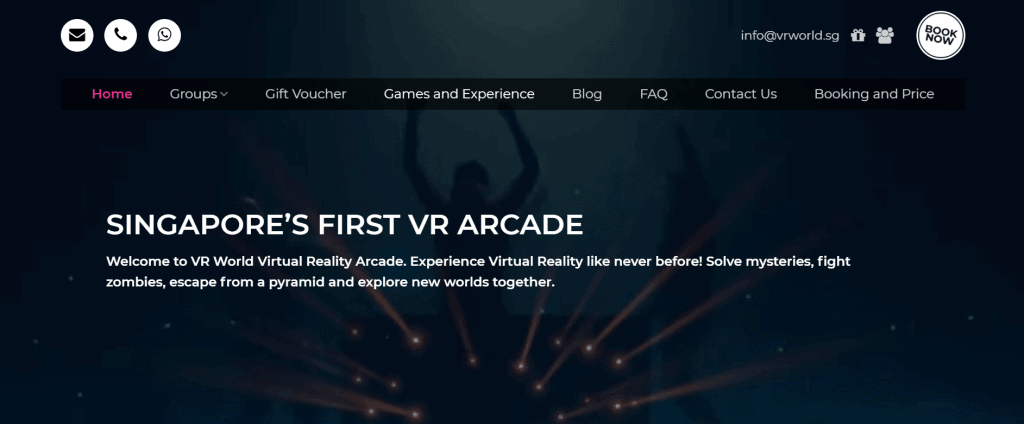 Equipped with high-quality VR technology, this laser tag arcade allows you and your friends to face the thrills of your favourite videogame themes in a far more immersive way by involving the physical elements of movement and realistic hand-held gadgets.
8. Tagtical Pte Ltd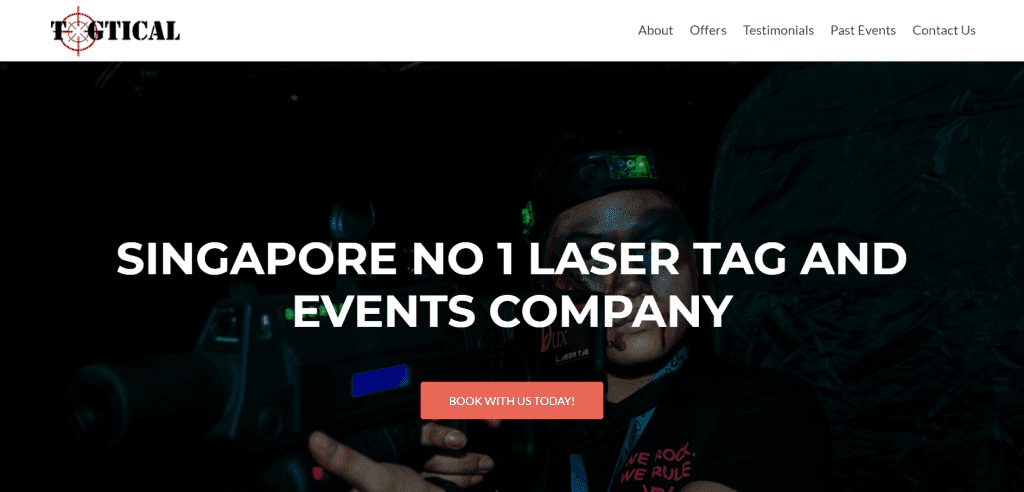 This laser tag arcade allows you to fully customise your experience. Here you can either opt to play the conventional version of the game or try out other forms of it such as dart and archery tag.
Planning an elaborate event? Save yourself a headache and maximise the all-encompassing services that this arcade has to offer!
9. Zero Latency Singapore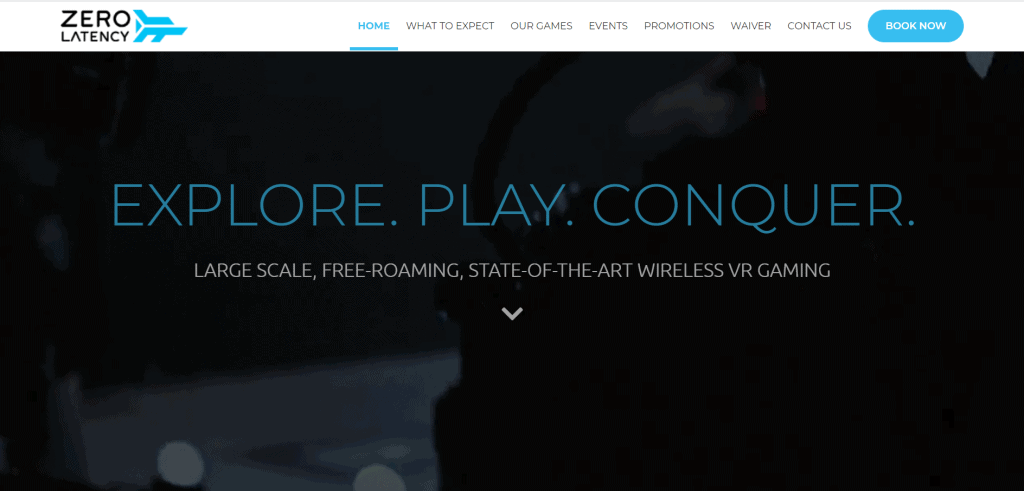 Need a strong adrenaline boost during your lunch break? Take advantage of the attractive off-peak discounts that this arcade offers.
Arguably few things could beat stepping into another world for a while and fighting zombies with your colleagues before heading back to the office to complete the workday.
10. Cohesion Singapore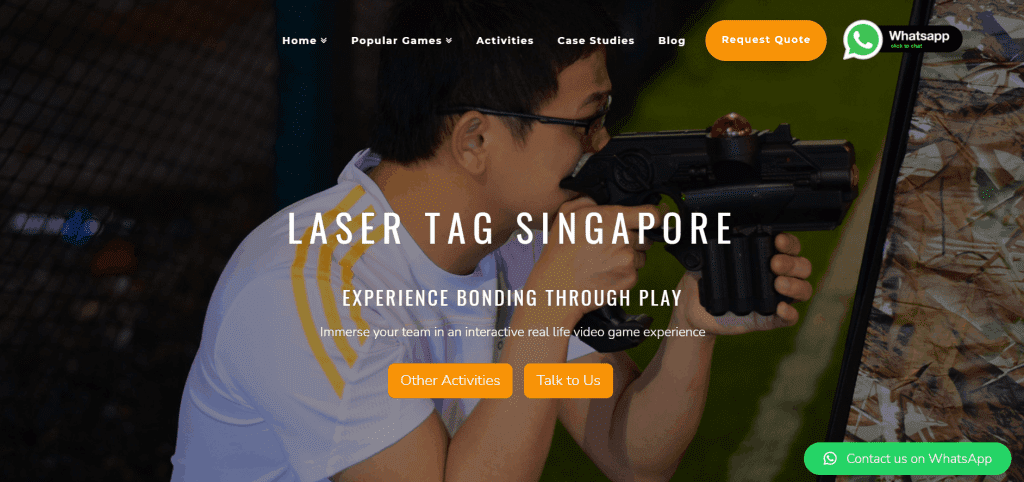 While most laser tag arcades offer fun, this arcade goes above and beyond to give you the experience most fitted to your event type.
Offering a range of packages that include both only the game itself, as well as far more elaborate ones that also take care of food after, you're sure to find a package to your liking here.
Conclusion
Do you have any reviews and comments to share regarding our choices for the best laser tag in Singapore?
While SBO is committed to supporting our local businesses, we welcome any feedback and anonymous sharing regarding your experience with the listed laser tag in Singapore.
We hope that this guide will be useful in helping you to make an informed decision when it comes to finding the best laser tag in Singapore.
Explore More Content