10 Best Romantic Restaurant in Singapore for a Memorable Time [2023]
Looking for a romantic night out with your partner? Check out the 10 best romantic restaurant in Singapore to have an unforgettable and passionate date night with your bae.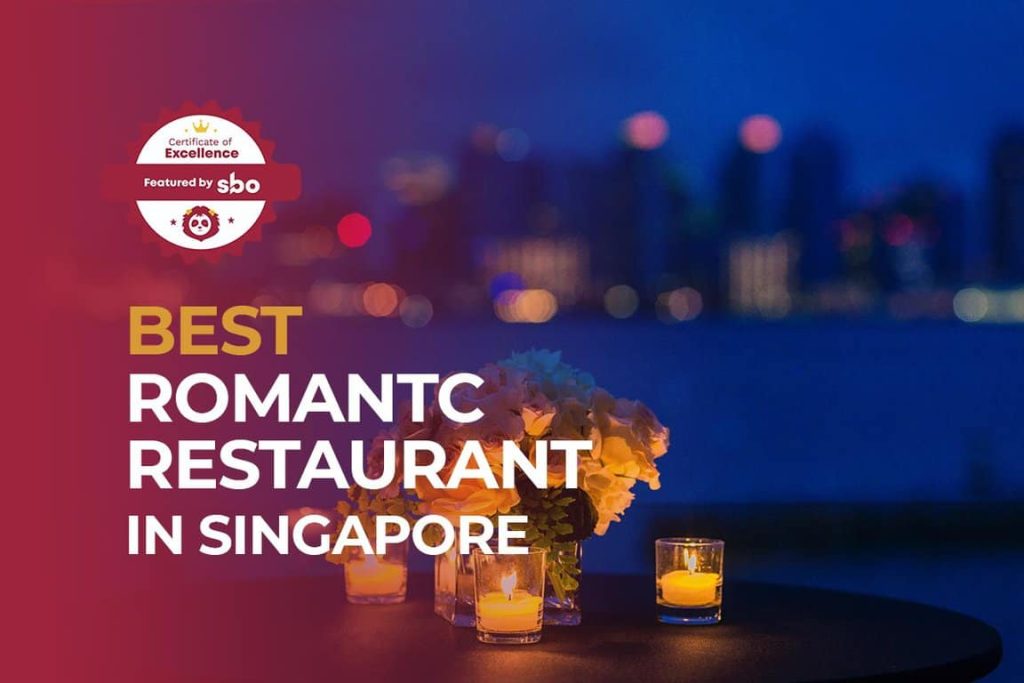 Not knowing where to go for a nice date in Singapore? This is a common concern many couples face. In a country as small and crowded as Singapore, it can be hard to find an intimate and romantic place that you and your partner can enjoy. Luckily, not all hope is lost.
From date nights, anniversaries, proposals and everything in between, we have compiled together a list of the 10 best romantic restaurant in Singapore to have an exciting and unforgettable rendezvous with your partner.
1. Gaig Restaurant
Located in the CBD area, Gaig Restaurant is a family-owned restaurant and the first international outpost of the Michelin-starred restaurant in Barcelona.
Started by chef Carles Gaig, a celebrated name synonymous with Catalan cuisine, this restaurant serves a rich array of tapas and mains, and a cannelloni recipe that dates from 1869.
If you and your partner are looking to enjoy some classic dishes and tapas from Barcelona, you should definitely check out the Gaig Restaurant.
2. Les Amis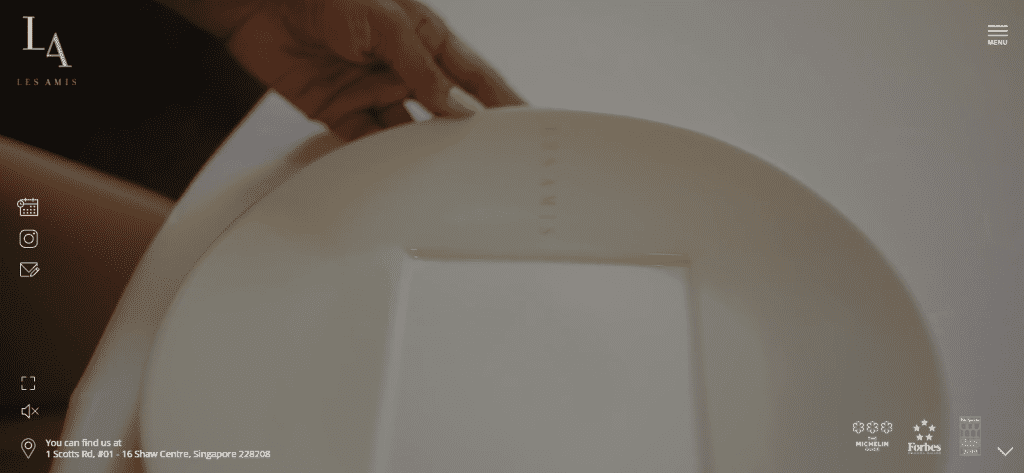 Open for just 4 hours each day, Les Amis is the one for couples that wish to have a taste of the high-life. With the French translation of 'Friends', Les Amis is committed to delivering a memorable dining experience for all its diners.
They offer a plethora of classics such as the Cold Angel Hair Pasta, alongside freshly sourced seafood ingredients–all presented in a lush and luxurious setting.
Today, Les Amis is the only restaurant in Asia with the coveted "Three Pillars", covering the three main aspects of any dining experience – 3 Michelin Stars (Food), 5 Stars by Forbes Travel Guide (Service) and Grand Award by Wine Spectator (Wine).
3. Dolce Vita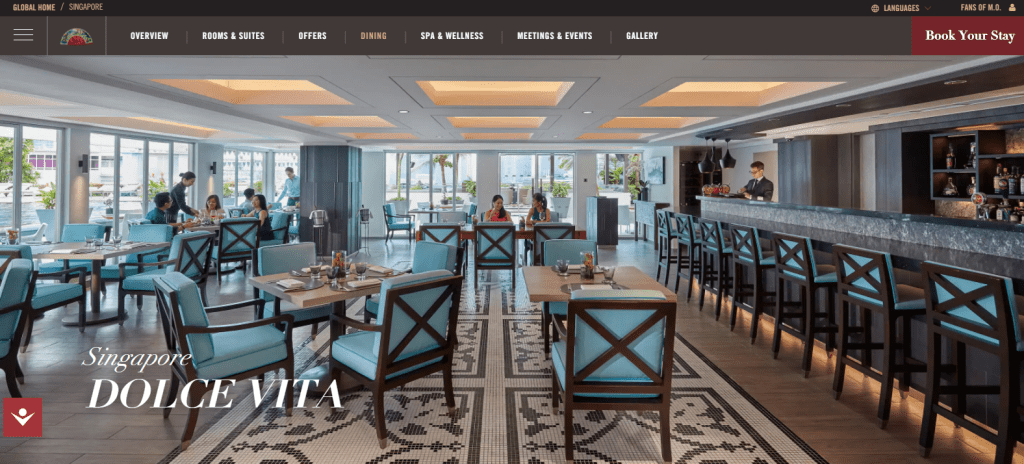 Dolce Vita is perfect for couples who are looking to enjoy a relaxed and convivial date lunch or night. Offering authentic Italian cuisine, Dolce Vita puts a uniquely modern twist on its dishes while retaining the true spirit of traditional Italian cuisine.
Couples can get to unwind in the spacious main dining area and catch a glimpse into the chefs' culinary world through a feature wall with vertical windows. This is completed with floor-to-ceiling glass windows leading to an outdoor alfresco area, giving couples an amazing view of the city's skyline, while enjoying their wonderful menu.
4. The Summerhouse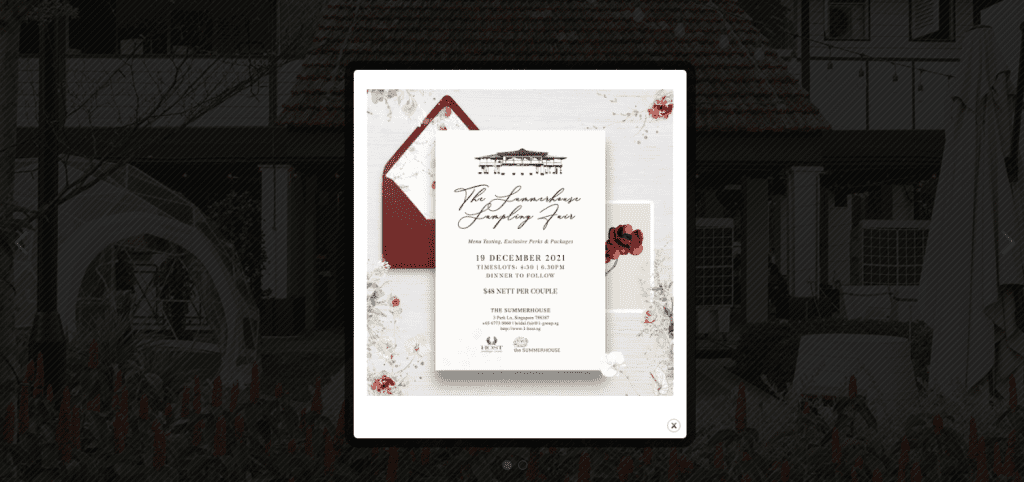 The Summerhouse is a unique dining destination that is tucked away in the idyllic Seletar countryside, perfect for couples who prefer a quiet date.
Their Summerhouse French Dining Room is a farm to table restaurant that is located on the upper storey, and their Summerhouse Garden Domes offers an immersive dining experience amidst their lush edible garden.
Lastly, their café, patisserie and bistro-bar, Wildseed, located on the ground level, offers a blooming view of their humble garden and farming collective.
Dubbed a magical home away from home, the Summerhouse is a charming and picturesque place, especially for those who are intending to pop the big question.
5. Corner House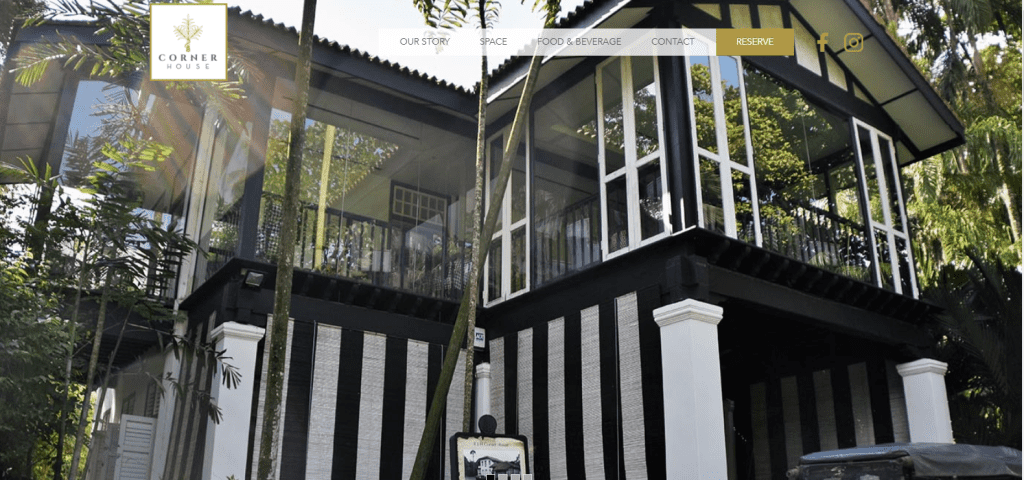 Founded in 2014, the Corner House celebrates a unique and colourful human being in the singular space where history was documented.
As a one Michelin star restaurant, the two-storey house is surrounded by nature, and a perfect location for couples to relax and unwind. Its wide welcoming verandas and vestibules have become beckoning nooks with luminous natural light during the day and the soft glow of lamps in the evenings.
The restaurant can accommodate up to 46 guests, and is a hot spot for business events or intimate get-togethers.
6. The Clifford Pier
Opened only for several hours on the weekends, the Clifford Pier is an exclusive and high-end restaurant that offers premium and one-of-a-kind Chinese cuisine.
Originally a pier located beside Collyer Quay at Marina Bay within the Downtown Core of the Central Area, Singapore, the site was converted into a restaurant in 2008, One on the Bund.
At the Clifford Pier, you and your bae can get to enjoy a relaxing afternoon by the bay at their luxe waterfront dining destination and enjoy their jaw-dropping backdrop of the Singapore skyline.
7. Publico Ristorante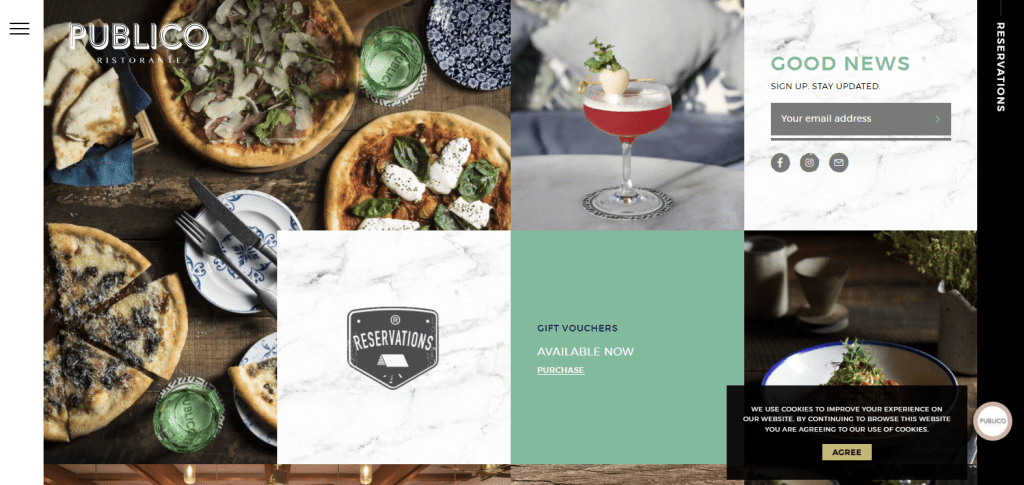 With an emphasis on authentic and evocative Italian flavours, Publico Ristorante offers Italian cuisine & handcrafted cocktails that is served in a trendy setting.
With interiors designed by New York firm AvroKO, the award-winning restaurant & bar is a social hot spot as it stands out among many others with its charming interior and delightful creations.
The Italian restaurant boasts a multi-sensory culinary experience where you can enjoy contemporary Italian fare highlighting provenance and seasonality.
8. Dusk Restaurant & Bar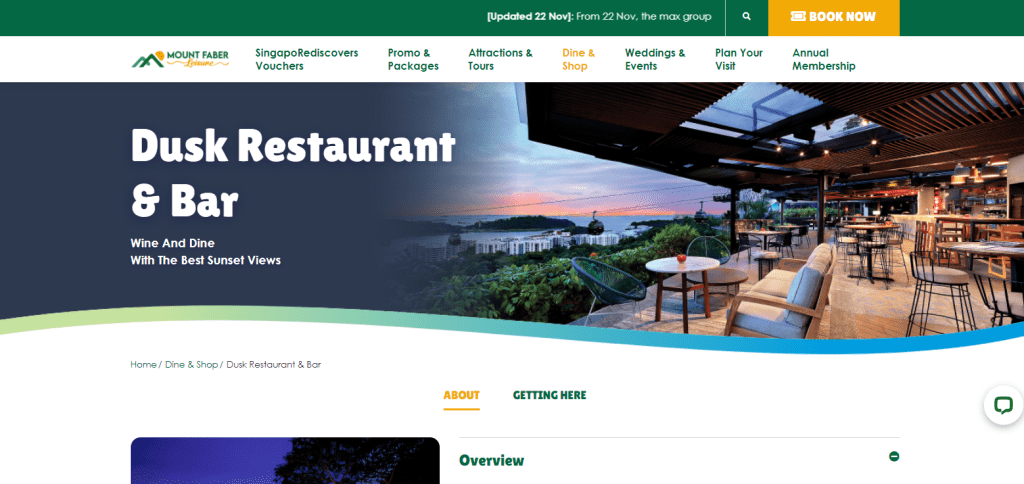 The Dusk Restaurant & Bar is an alfresco hotspot, perfect for couples who prefer a laid-back date. As one of the most romantic restaurant in Singapore, the Dusk Restaurant & Bar is located 100 metres above sea level and surrounded by lush rainforest.
You and your partner can get to experience splendid sunsets in the convivial alfresco setting and bask in the cosy comfort of their sheltered area.
Enjoy Modern European cuisines and let this alfresco dining restaurant takes your outdoor dining experience to the next level.
9. Ocean Restaurant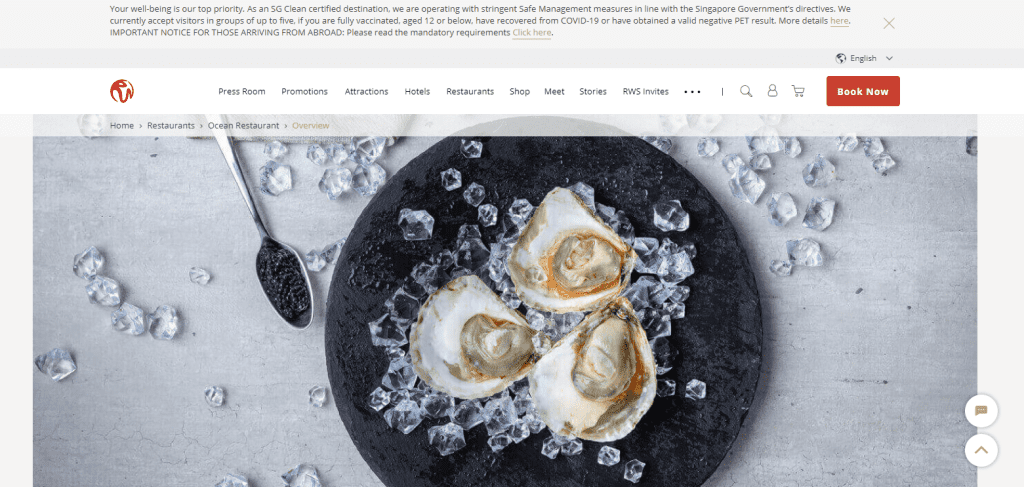 Are you and your partner a huge aqua lover? If you are, you should definitely check the Ocean restaurant out! Located in the Resort World Sentosa, this chic underwater seafood bistro offers a unique dining experience with up-close views of manta rays & sharks in wall-wide glass tanks.
From delightful appetizers to sumptuous main courses, each dish in the mod-Asian menu features fresh sea produce. With the commitment to sustainability, the Ocean Restaurant makes sure that all its products are carefully sourced from certified environmentally-responsible fisheries.
10. VUE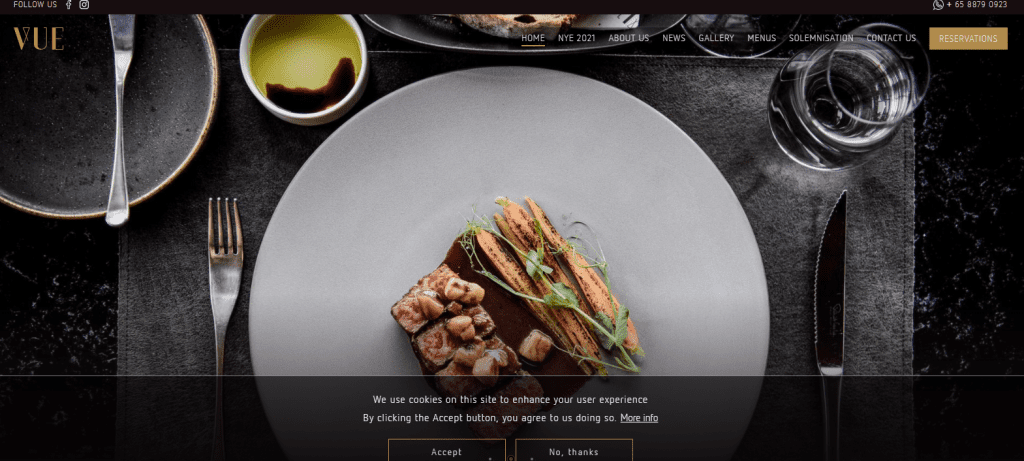 VUE is a romantic rooftop bar and grill and Singapore's first outdoor spritz bar that emphasizes binchōtan-grilled specialties. Situated on the penthouse level of OUE Bayfront, VUE offers an unparalleled view of Marina Bay and the iconic Singapore skyline.
Enjoy a romantic and intimate date night with your bae with their fusion dishes that showcase flavours of ingredients at the peak of their freshness and a versatile selection of wines.
Conclusion
Do you have any reviews and comments to share regarding our choices for the best romantic restaurant in Singapore?
While SBO is committed to supporting our local businesses, we welcome any feedback and anonymous sharing regarding your experience with the listed romantic restaurant in Singapore.
We hope that this guide will be useful in helping you to make an informed decision when it comes to finding the best romantic restaurant in Singapore.
Featured Image by Lon Christensen on Unsplash
Explore More Content