10 Best Premium Credit Cards in Singapore for Exclusive Privileges [2023]
Here's our top picks for the best premium credit cards in Singapore.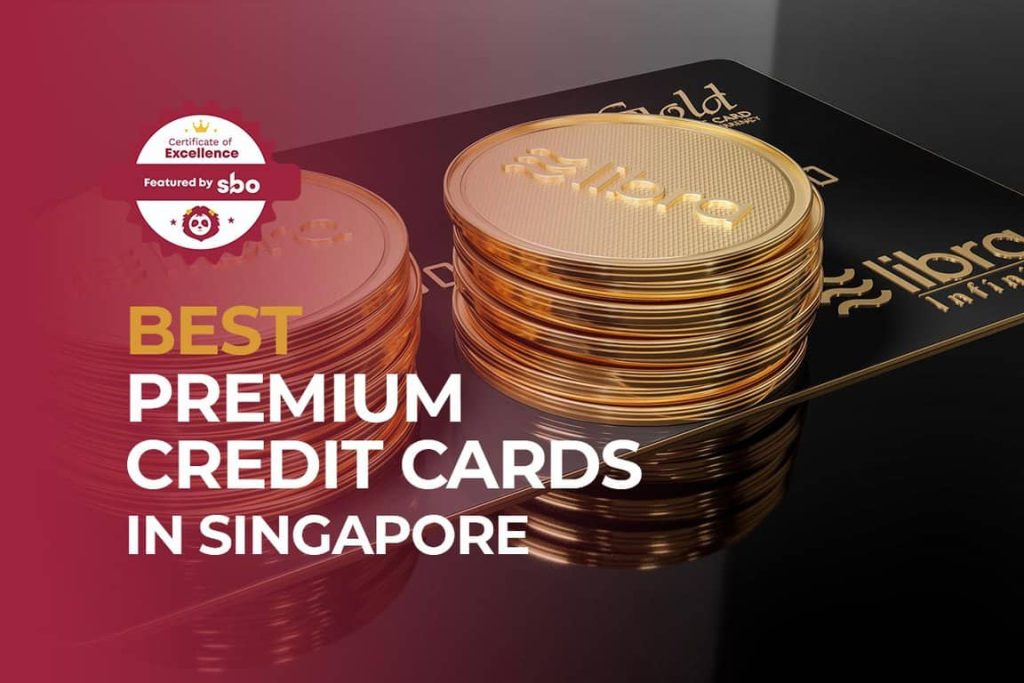 Before we share our top picks for the best premium credit cards in Singapore, what exactly qualifies as a premium credit card?
A premium credit card typically offers luxurious and exclusive privileges and discounts with top dining, hotel and nightlife establishments. Of course, to qualify for these cards, there's usually an income requirement that varies depending on the card.
1. Citi ULTIMA Card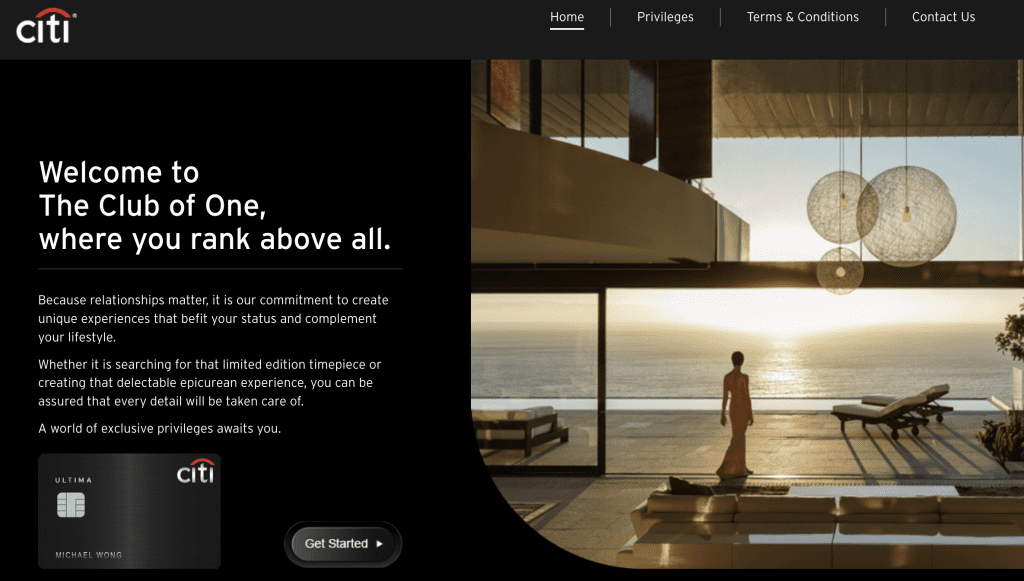 This Citi Ultima card is a by invite only card with exclusive privileges, catered towards high net worth individuals.
Other than the privileges listed above, new and/or renewing Citi ULTIMA Cardmembers will be entitled to receive a welcome gift/renewal gift of 375,000 Citi ThankYouSM Points (equivalent to 150,000 miles) upon paying the annual fee of S$4,160.16 (inclusive of GST).
2. Citi Prestige Card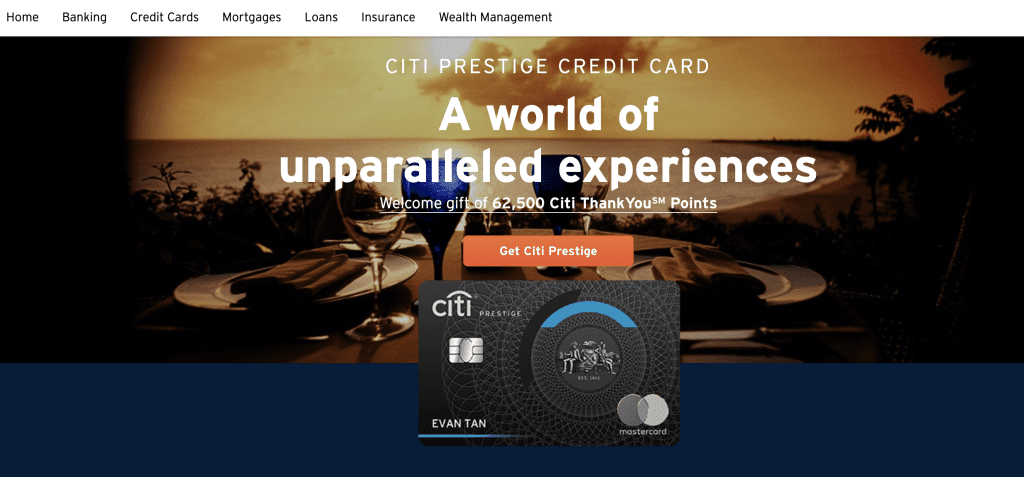 Another top pick for premium credit card Singapore has got to be the Citi Prestige Card which is one of the leading cards in travel privileges and lifestyle rewards, offering access to exclusive events, round-the-clock global concierge service and more. What's more is that they're offering 62,500 Citi Thank You PointsSM upon payment of S$535 annual fee.
Some of the perks that we especially fancy are that of the complimentary night stay when you book a minimum consecutive four-night stay at any hotel or resort and also six complimentary golf games at highly celebrated golf course for the golf lovers.
3. UOB Visa Infinite Metal Card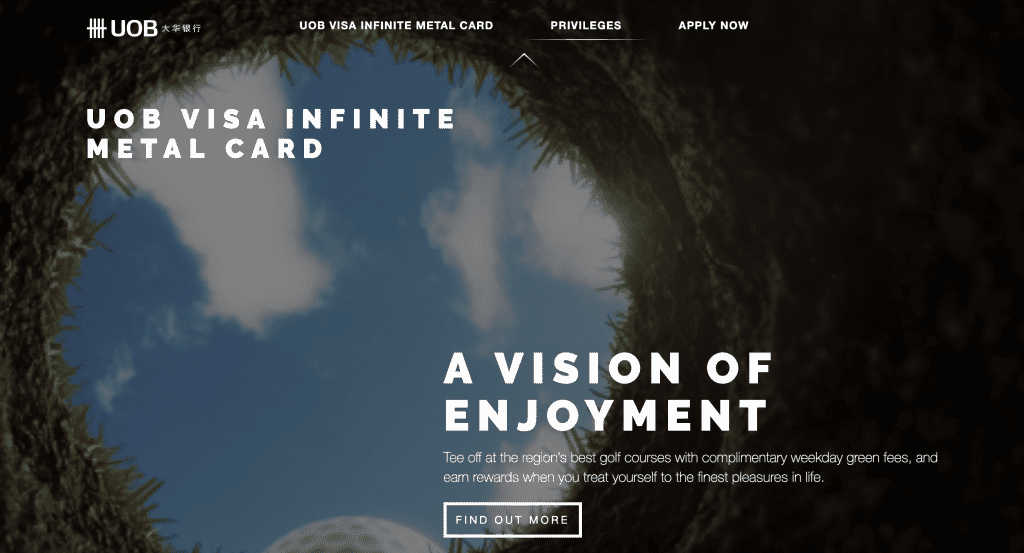 One thing we particularly like about the UOB Visa Infinite Metal Card is their partnership with Parkway Hospitals Singapore where one can get 24-hour toll-free access to premier medical concierge services.
We also like them for their Home Assistance service which takes care of your repair bills with up to S$100 per visit, a maximum of two times a year.
4. DBS Insignia Visa Infinite Card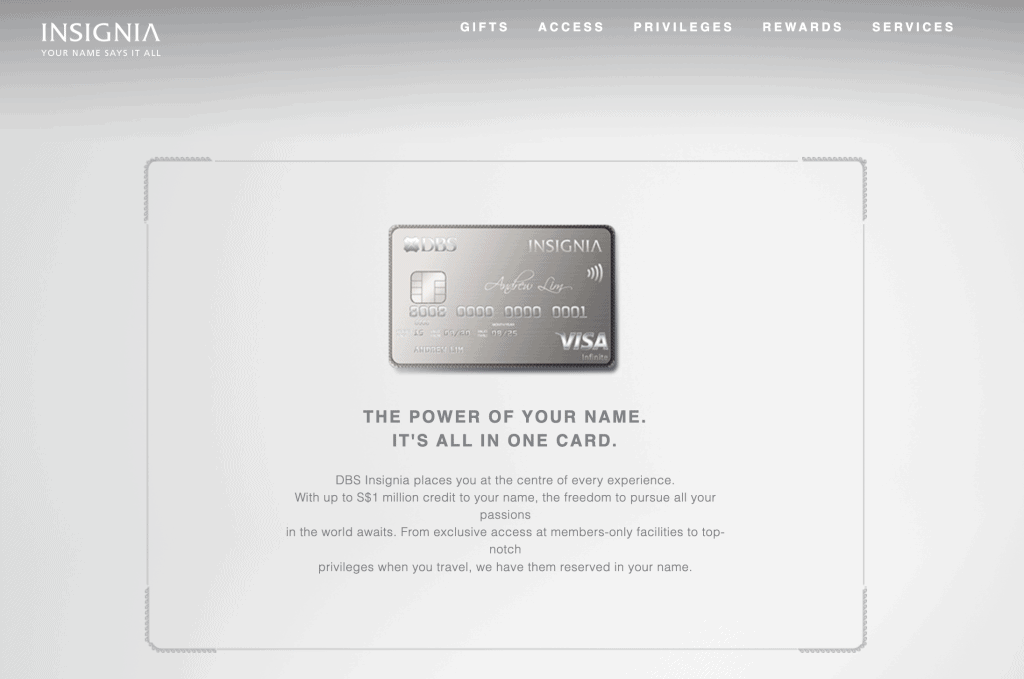 The DBS Insignia is a card that has your name on it, laser-etched onto the card with S$1 million credit to your name, really creating that personalised touch.
For each time you present your card when shopping, they accrue 4x DBS Points to your name at merchants such as Takashimaya Department Store, Esso and Tung Lok Group.
5. HSBC Visa Infinite Credit Card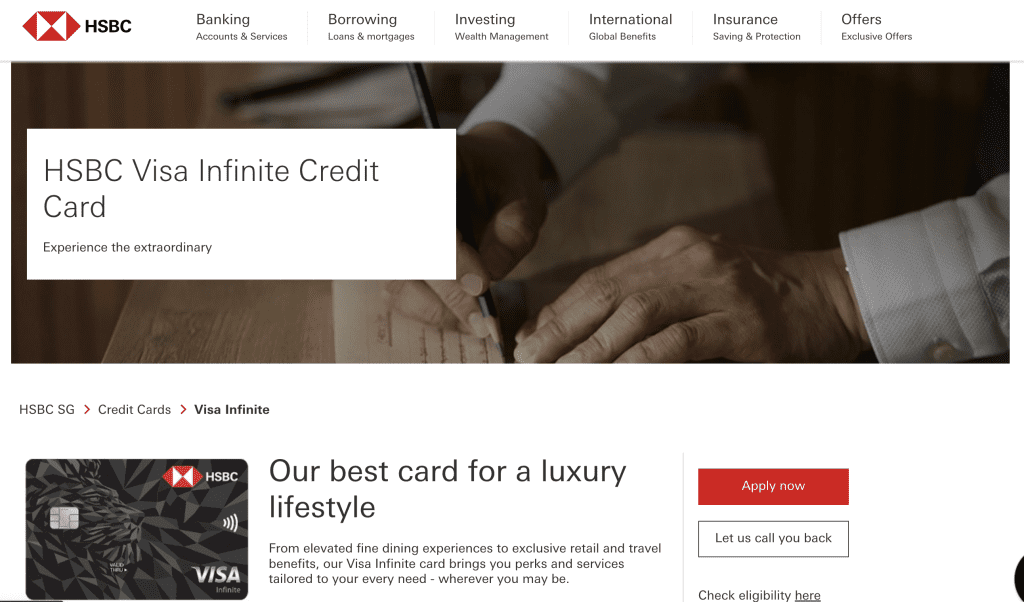 For a limited time when you sign up for this card, you'll get 35,000 air miles redeemable with over 40 airlines and also receive an additional S$30 cashback when you apply online with Myinfo via Singpass.
In getting a supplementary card, earn 1 Reward Point per dollar spend made on the supplementary cards for up to five supplementary cards!
6. Standard Chartered Visa Infinite X Credit Card
Enjoy welcome gift of 30,000 miles when you sign up, something that might be attractive as more countries start opening up for travel. We also like them for the fact that they provide dining discounts at selected restaurants at Marina Bay Sands.
Enjoy up to 30% off your dining bill at participating restaurants at Marina Bay Sands with your X Card! This promotion is valid from 1 February 2022 till 31 January 2023.
7. OCBC Voyage Card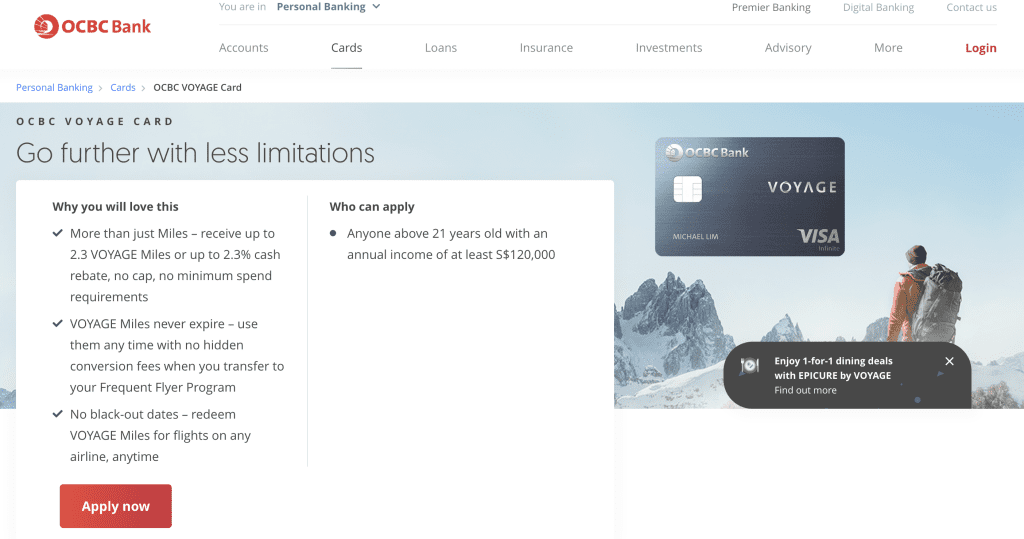 This OCBC Voyage card is a miles focused card and based on the benefits, it would definitely be a steal for frequent flyers.
Enjoy 19% off at Caltex on fuel spend with no minimum spending required and also enjoy eCommerce purchase protection where you can receive coverage for losses when you make online purchases using your VOYAGE Card.
You can claim up to USD 1,000 in a year.
8. American Express® Platinum Reserve Credit Card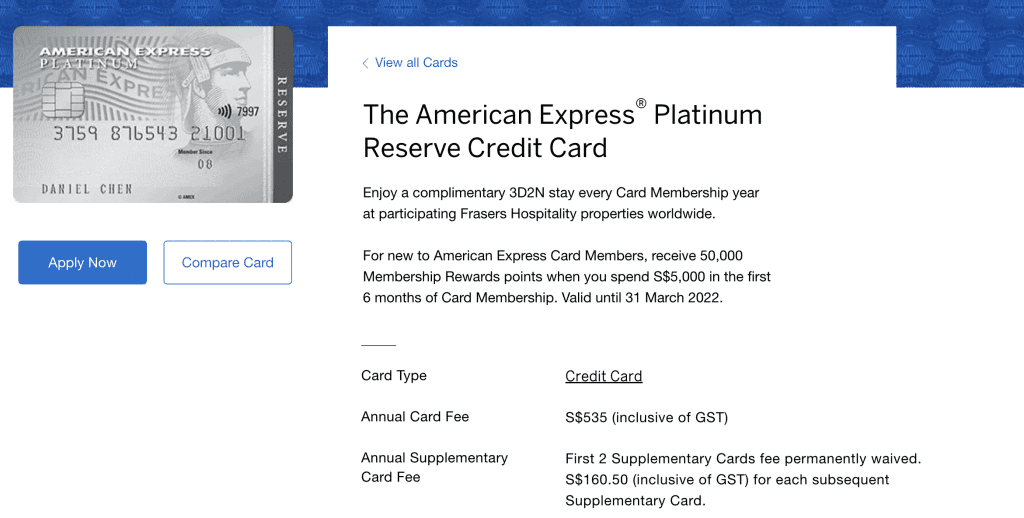 This card is big on dining and lifestyle rewards where you can enjoy up to 50% savings at a handpicked selection of popular restaurants island-wide and enjoy 1-for-1 and complimentary drinks at a dozen other nightspots in Singapore.
Furthermore, these points never expire, which means you can take all the time to need to collect, redeem, and enjoy.
9. American Express Platinum Credit Card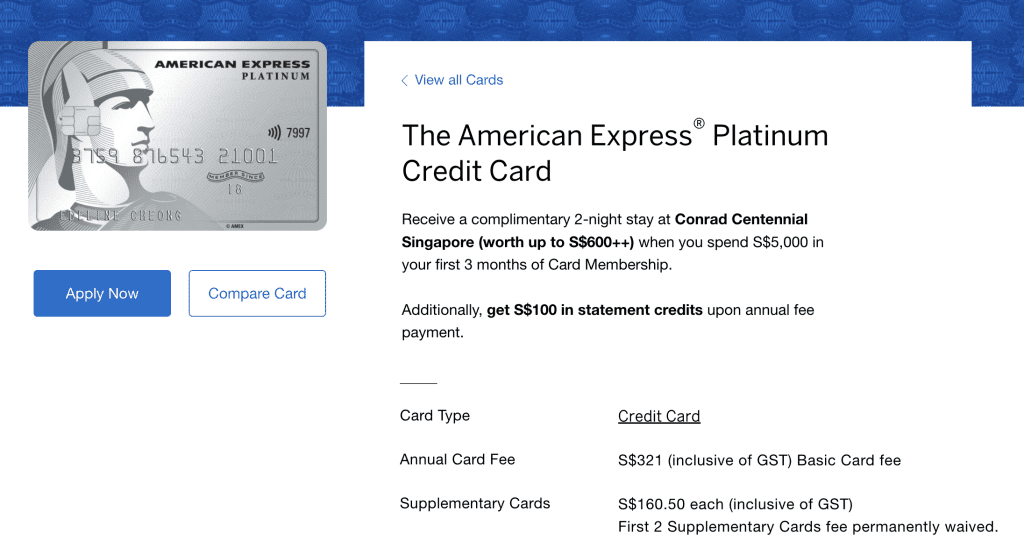 With American Express Selects, enjoy up to 50% savings at our curation of restaurants around the globe and enjoy privileges of up to 50% savings at selected restaurants in some of the best luxury hotels in Singapore such as Fairmont Singapore.
Now, get up to S$150 Statement Credit when you successfully refer new friends to American Express.
10. OCBC Elite World Card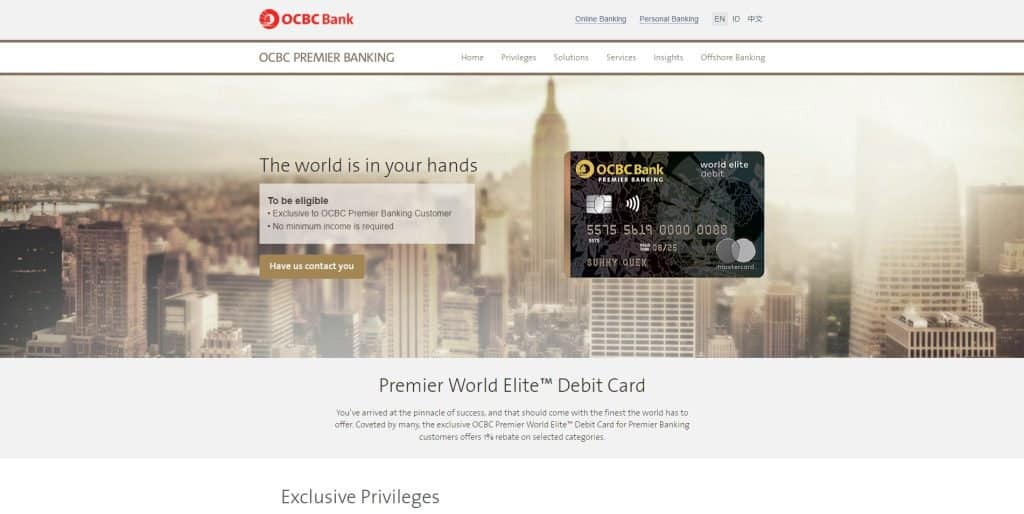 This world Mastercard is catered to frequent flyers where one can get to fly Business Class on the airline of your choice, and receive a cash rebate worth 50% of the purchase or S$3,000, whichever is lower amongst the many benefits.
Do check this card out if you are resuming your travels as more travel locations open up.
Conclusion
Do you have any reviews and comments to share regarding our choices for the best premium credit cards in Singapore?
While SBO is committed to supporting our local businesses, we welcome any feedback and anonymous sharing regarding your experience with the above-listed best premium credit cards in Singapore.
We hope that this guide will be useful in helping you to make a better decision when it comes to finding the best premium credit cards for you to enjoy exclusive privileges in Singapore.
Explore More Content