10 Best Housing Loan in Singapore to be Worry-Free [2023]
It's a dream of many Singaporeans to own a nest of their own and many go in search of ways to get a house of their own as fast as possible.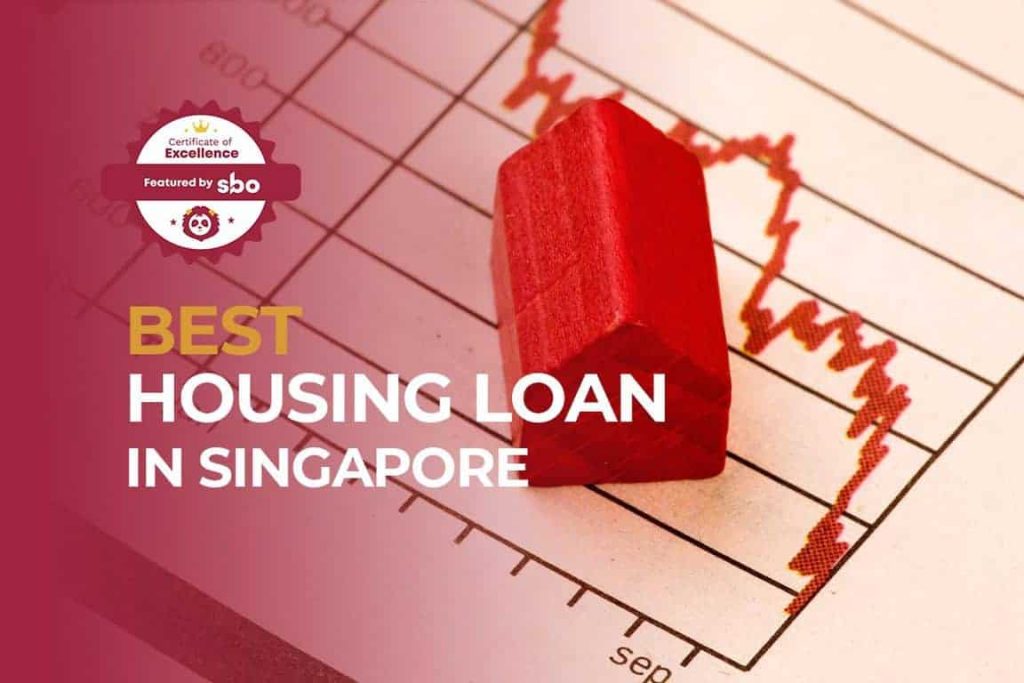 It's a dream of many Singaporeans to own a nest of their own and many go in search of ways to get a house of their own as fast as possible.
Taking up a housing loan in Singapore is definitely an option and we've shortlisted the top 10 housing loans for you to find one that best suits your needs and preferences!
1. DBS HDB Loan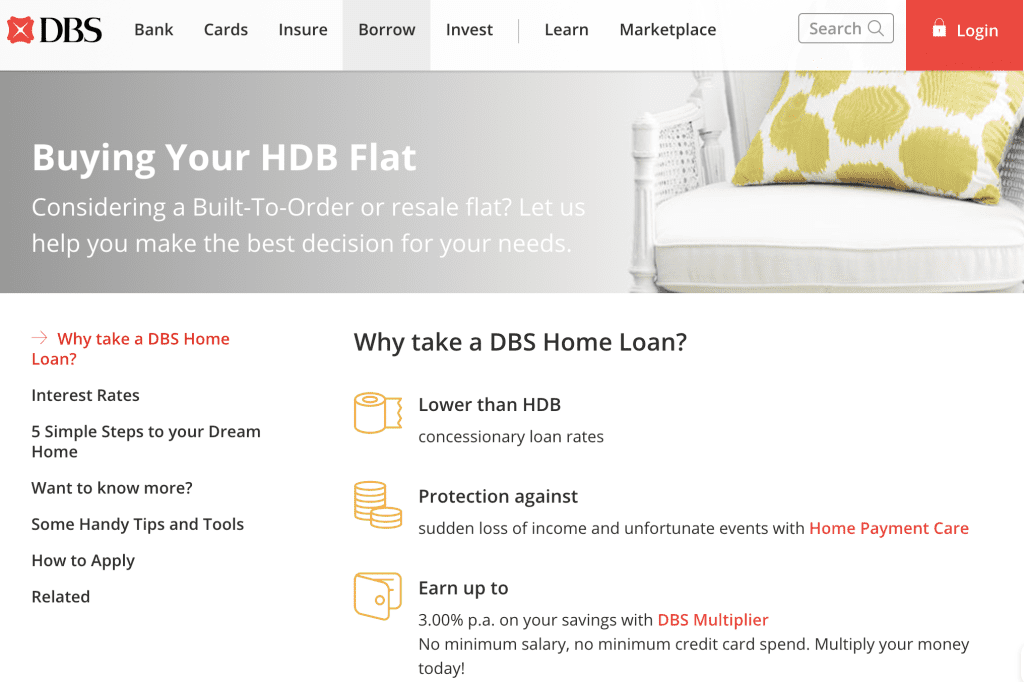 Considering a Built-To-Order or resale flat? DBS Home Loans offers attractive rates to help you plan and finance your new home.
With this, also stand to earn 3.00% p.a. on your savings with DBS Multiplier with no minimum salary and no minimum credit card spend. Multiply your money today with one of our best housing loan in Singapore!
2. OCBC Home Loan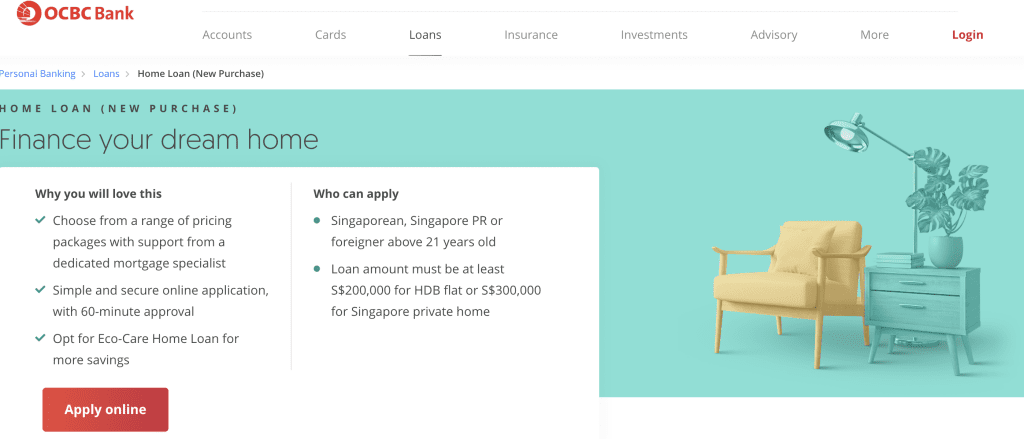 OCBC Home Loan lets you acquire your dream home faster with customised and holistic solutions. We like them for their eco-care home loan which verifies that your home will be energy efficient with the Tropical Home Energy Efficiency Assessment (THEEA) developed by the Building and Construction Authority (BCA).
3. UOB Private Home Loan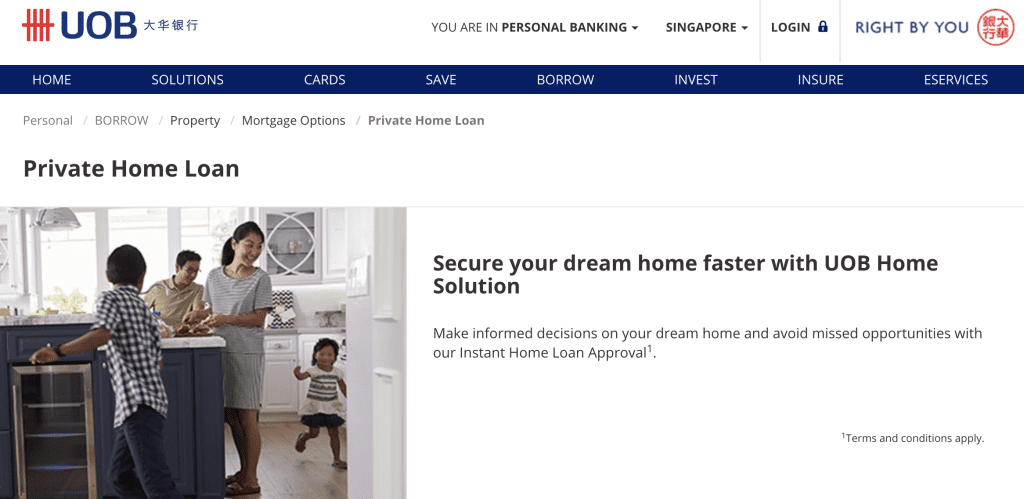 Choose from a range of competitive pricing packages with support from their dedicated mortgage bankers. Also enjoy flexible options to pay down your loan partially or customise your loan to ensure you get the most out of it. This definitely earns a spot in our top picks for housing loan in Singapore.
Fixed-rate
Floating-rate
Combination of fixed-rate and 3-Month Compounded SORA
4. SBI Home Loan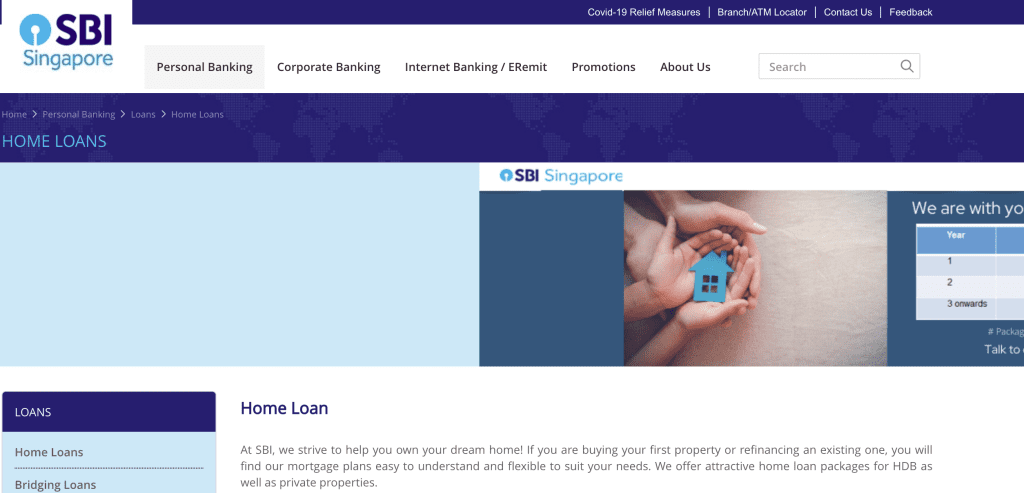 At SBI, they strive to help you own your dream home! If you are buying your first property or refinancing an existing one, you will find their mortgage plans easy to understand and flexible to suit your needs.
They offer attractive home loan packages for HDB as well as private properties.
5. HDB Loan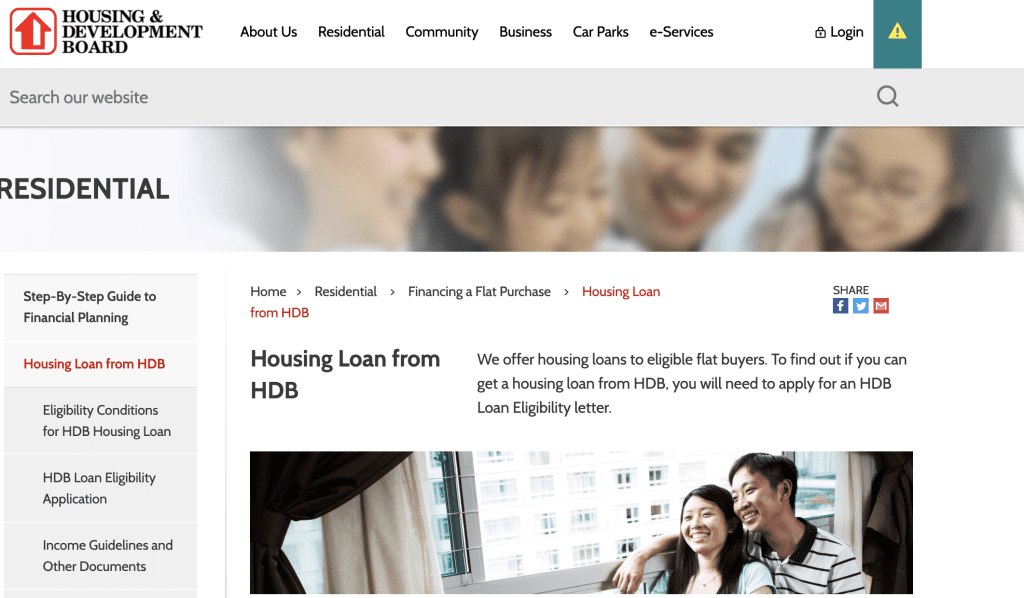 If you're getting an HDB flat, getting an HDB loan would definitely come to your mind! When you buy a new home, you are likely to take a housing loan to finance your purchase.
This means a long-term financial commitment that could stretch up to 25 years. Plan ahead and be prudent – focus on financial sustainability so that you can service the loan comfortably.
Also, you must get your housing loan approved before making your flat purchase.
6. HSBC Home Loan

Talk about getting a housing loan in Singapore, we can't miss out HSBC Home Loan. HSBC's SmartMortgage links your home loan account with a current account, reducing interest on your home loan by offsetting interest earned on your current account.
Like many other banks, they also offer referral rewards from 1 July 2021 to 31 December 2021 where you can get up to SGD600 cash credit when you refer your friends or family to take up an HSBC home loan.
7. Standard Chartered Home Loan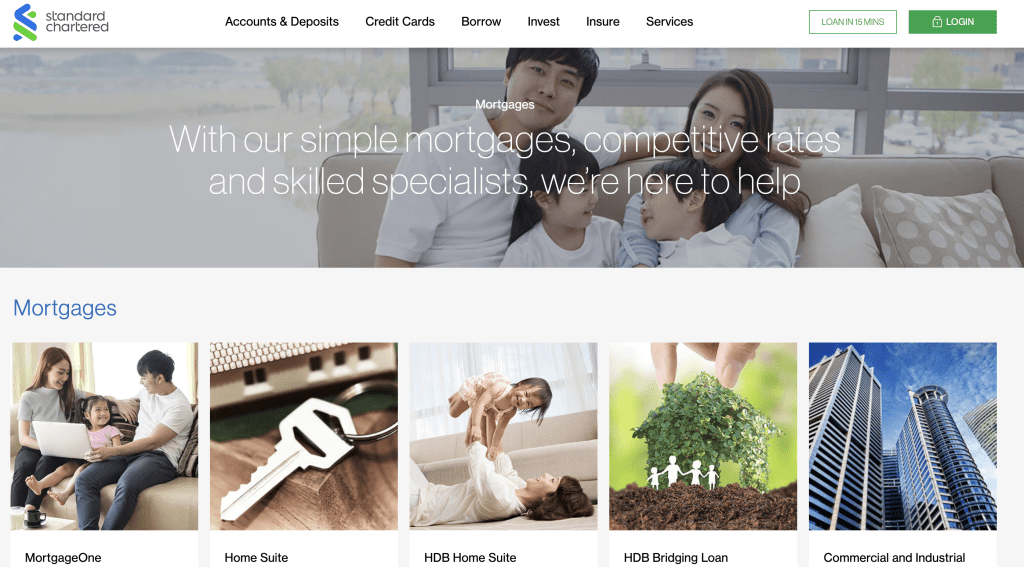 We like Standard Chartered's home loans for its whole suite of home loan options – From MortgageOne which allows you to offset your loan interest from interest earned on deposits to HDB Home Suite to build your dream home.
Also, receive up to S$1,300 referral fees when you successfully refer a friend to apply for a residential or commercial property loan.
8. DBS Home Equity Income Loan

DBS launched its new Home Equity Income Loan on Aug 16 2021 to help seniors use their fully paid private homes to boost their retirement income.
The DBS Home Equity Income Loan lets you do just that, so you could participate in CPF LIFE or increase your existing CPF LIFE premium for monthly payouts for as long as you live.
9. Maybank Property Loan

Maybank offers different types of property loans including HDB home loans and private property home loans, bringing you a step closer to owning your dream home!
Also, they are running a current promotion where you can be rewarded with up to S$1,000 worth of shopping vouchers when you refer your family and friends to take up a residential or commercial property loan with them.
10. RHB Home and Property Loan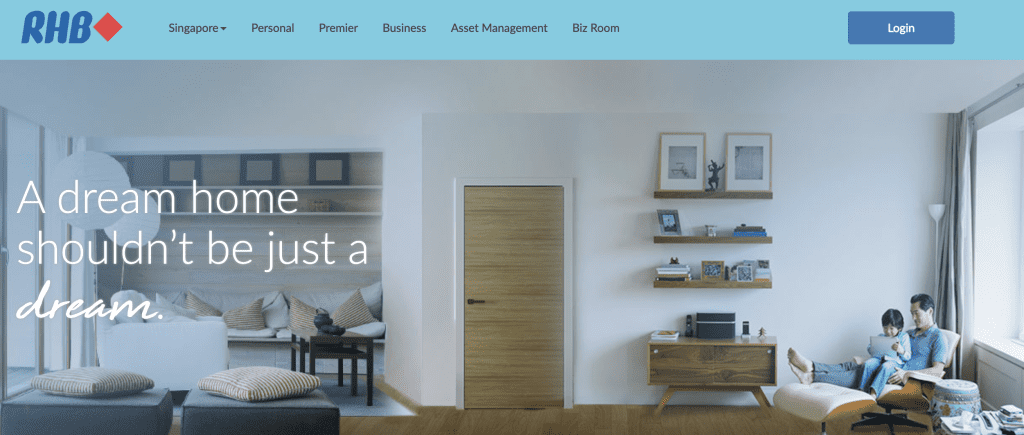 RHB Group offers different types of loans, from mortgage repricing, home loans, home loan refinancing, commercial property loans and also renovation and refurnishing loans.
Buying a new home locally can be daunting, but it is not as complicated as you think. RHB Group has specially curated local property financing plans crafted to suit each individual's needs.
Conclusion
Do you have any reviews and comments to share regarding our choices for the best housing loan in Singapore to get your dream home?
While SBO is committed to supporting our local businesses, we welcome any feedback and anonymous sharing regarding your experience with the above-listed best housing loan in Singapore.
We hope that this guide will be useful in helping you to make a better decision when it comes to finding the best housing loan in Singapore.
Explore More Content