11 Best Debit Cards in Singapore for a Payment Option [2023]
Debit cards are just one of the many payment options you can opt for.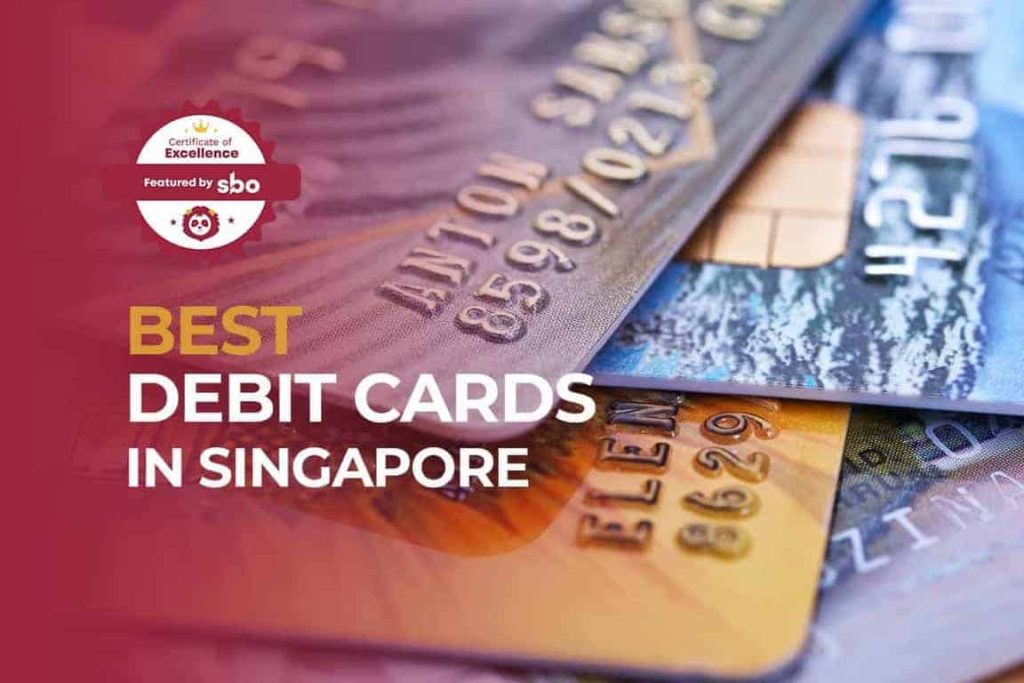 What is the best debit card in Singapore? Chances are that if you're a student, a debit card would most likely be your first card and even for the older folks, you would probably have had a debit card at some point in time.
Most or almost all debit cards offer cash back and special rewards for their users, so how then do they differentiate themselves, begetting the question on how do you decide on 1 debit card? Here is our guide on the best debit cards in Singapore you can start looking picking from.
1. Crypto.com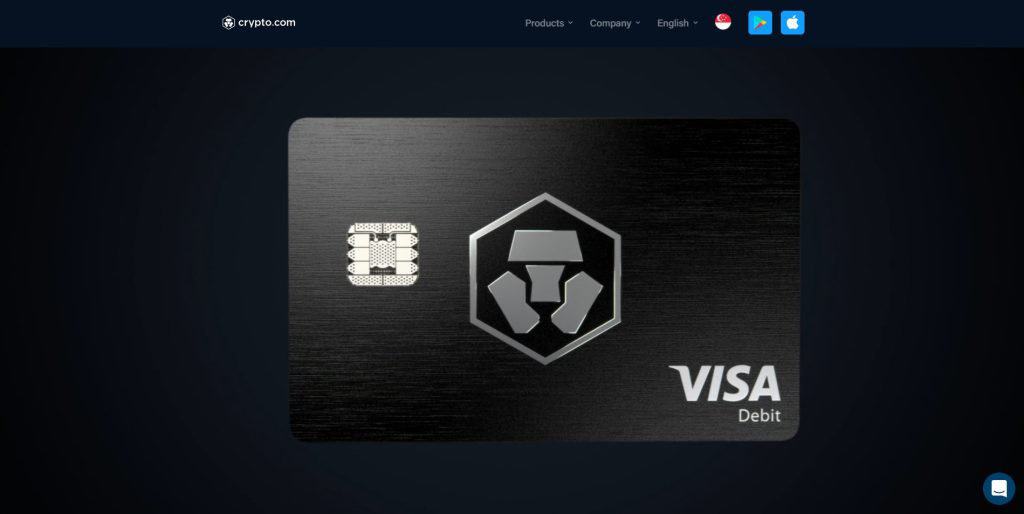 If you have invested in Cryptocurrency, you are in luck. Crypto.com Visa card made history as being the first Crypto card in Singapore which allows you to hold CRO cryptocurrency and enjoy cashback benefits at the same time.
The card comes with various tiers from Midnight Blue to Obsidian. To apply, you will need to have a Crypto.com account and then stake a stipulated amount of CRO tokens for a period of 6 months. At the end of that period, you will be able to select any of the Visa cards based on your CRO staking.
You will enjoy up to 8% cashback benefits and reimbursement benefits for various subscriptions and services such as Spotify, Netflix, Amazon, Expedia and Airbnb.
As a prepaid card, no annual fees will be incurred. You will be allowed to top-up your card with fiat and cryptocurrency. Additionally, no forex conversion fees will be incurred when you convert your SGD into other currencies.
Sign up today to enjoy your rewards!
2. DBS Visa Debit Card

One of our best debit card picks is the DBS Visa Debit Card where you'll get up to 10% cash back on online food delivery and local transport. Simply spend a minimum of S$500 on Visa and keep your cash withdrawals to S$400 and below in the same month. Good news incoming!
With effect from 1 August 2021, you may receive up to 4% cash back on online food delivery, local transport and foreign currency spent. We feel that this card caters more to those who"s on food delivery and public transport spending forms a larger proportion of their expenses as there are more cash back perks.
3. UOB ONE Debit Card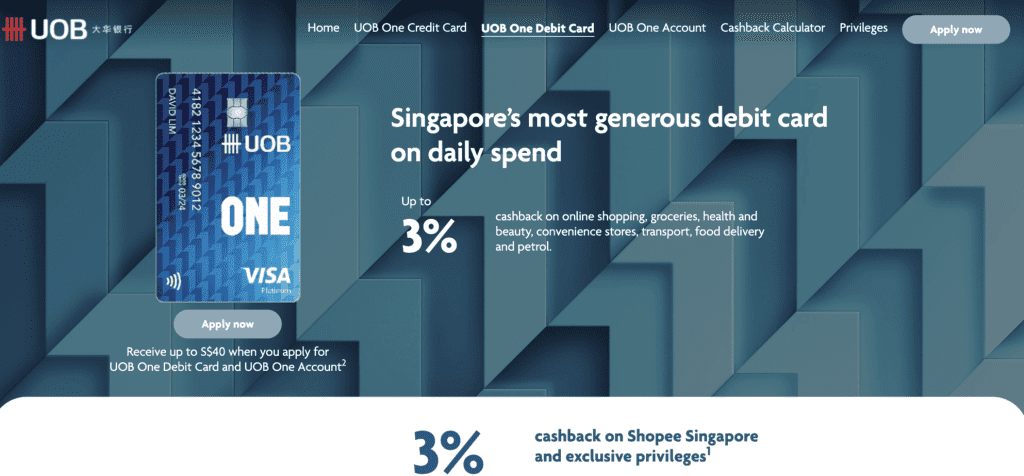 This is another cashback focused card – enjoy up to 3% of cashback on online shopping, groceries, health and beauty, convenience stores, transport, food delivery and petrol.
We also like it for its variety of cashback options. However, this might not be the most wallet-friendly option as annual card fees apply and a minimum number of transactions needs to be made in order to waive that fee.
4. OCBC Frank Debit Card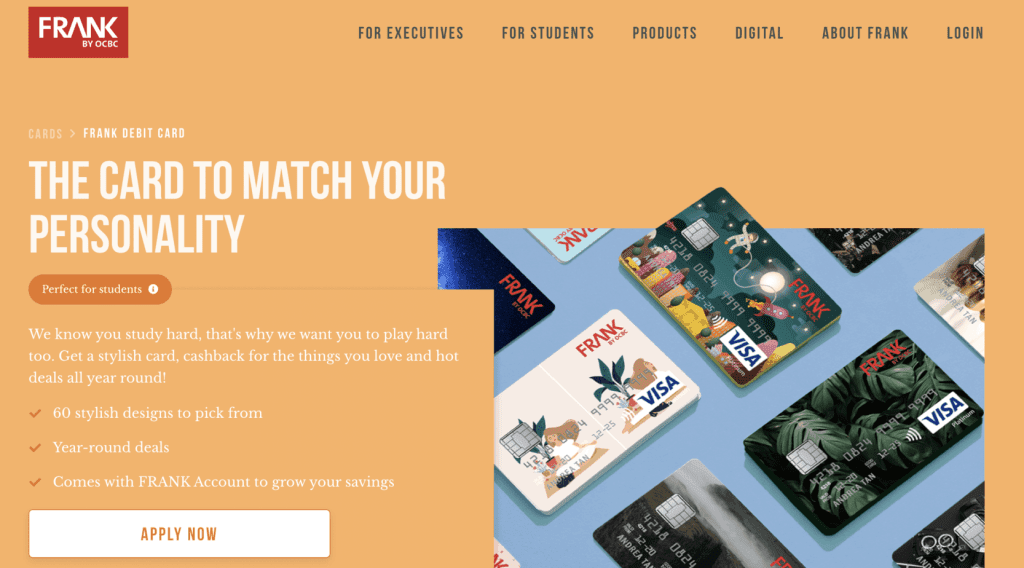 Frank by OCBC is a debit card catered to students, with no annual and foreign exchange transaction fees when you shop online from selected overseas websites. For youths between the age of 16 to 26, there is no initial deposit and monthly servicing fees, which we feel best suits the financial situation of youths, allowing them to save up more in these initial years.
Once you turn 26 years old, there is a service fee of S$2 if the average daily balance for the month is less than S$1,000. Another thing we like about the Frank account is its interest rates which can earn you 4x more than your regular savings account.
5. PAssion POSB Debit Card

We like its wide range of privileges, ranging from that of attractions, entertainment, groceries, shopping and travel. Gain 1-for-1 deals at the following places on the 10th day of every month such as S.E.A. Aquarium and Cathay Cineplexes.
If you are a fan of shopping at Takashimaya, you are in for a treat as you can now enjoy 1% cashback at the store.
6. Citibank Debit Mastercard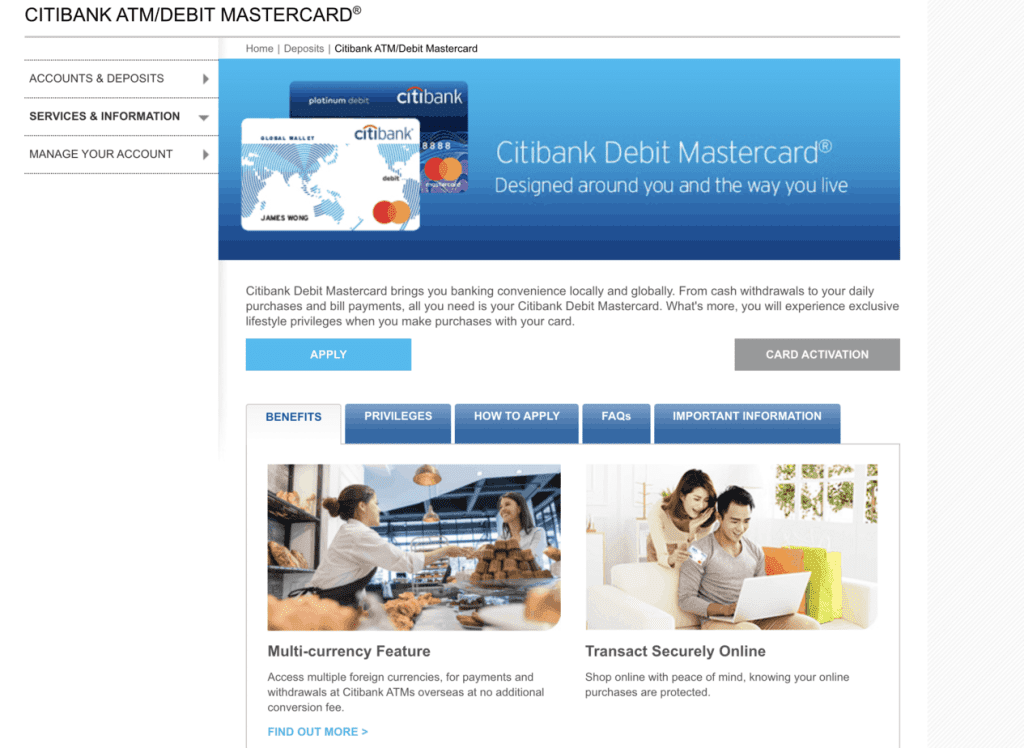 Truly an international card – Access multiple foreign currencies, for payments and withdrawals at Citibank ATMs overseas at no additional conversion fee by applying for the Global Foreign Currency Account, which also allows one to enjoy attractive exchange rates.
With this card, enjoy up to 20% savings while shopping with selected merchants such as Klook, Sentosa and also Changi Airport.
7. HSBC Debit Card

We like the convenience of their cash withdrawal options from over 800 locations like 7-Eleven, Cold Storage, Guardian, HSBC ATMs and atm5 Network. Plus, they are having ongoing promotions where you'll have a $0 fee on overseas cash withdrawal at all HSBC ATMs.
If you enjoy heading to the movies, you are in for a treat – save up to SGD40 on your movie ticket purchases with HSBC's Movie Card.
8. Maybank Platinum Debit Card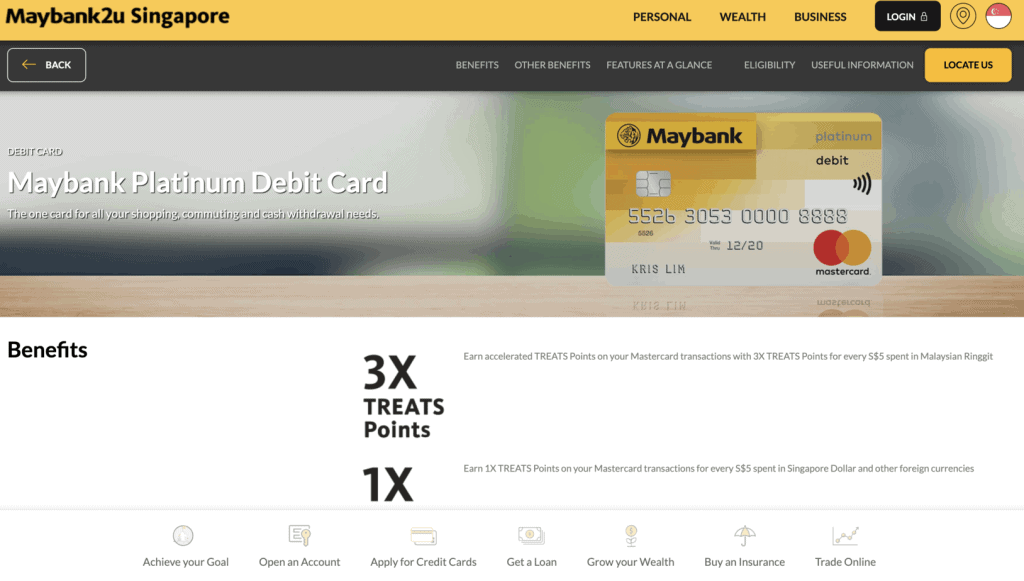 The Maybank Platinum Debit Card is a Mastercard Platinum Debit card, an ATM card and a NETS card, all combined into one.
The TREATS Points can be redeemed for a host of privileges including frequent flyer miles, Capital Land vouchers, TWG tea and also OSIM products.
9. Razer Card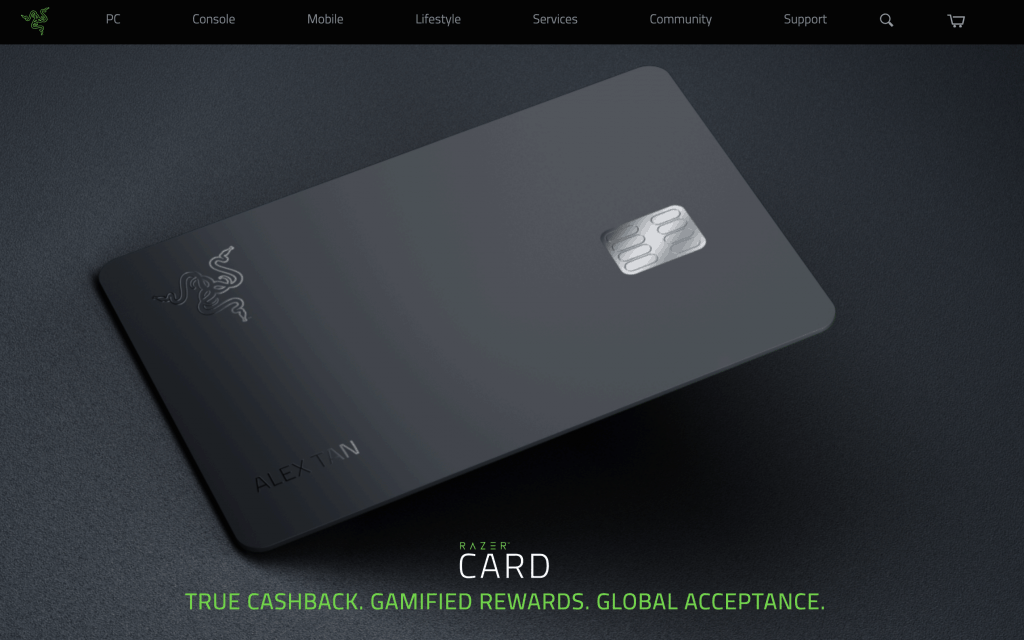 Definitely not your typical bank-issued card, but rather a gaming company issued card. From this, we would already have an inkling who this card would be most suited for – yes gamers you're in for a treat! This Visa card has over 61 million acceptance points worldwide which makes it just like any other debit card.
You'll also get to enjoy exclusive Visa offers and perks. Ever heard of the world's first Visa card that lights up on payment? Yes, the Razer card does that just about right, with the physical numberless designed premium cards.
10. NTUC Plus! Visa Debit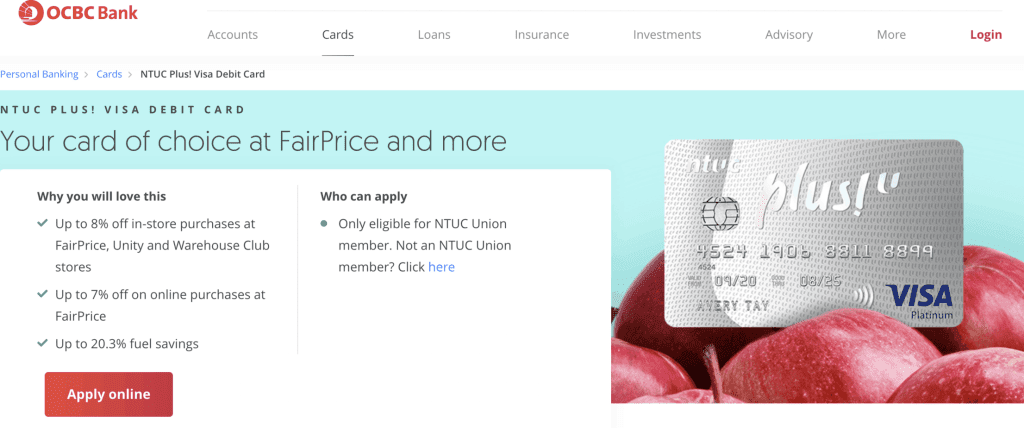 The best debit card if you shop at FairPrice – Get up to 8% rebate at FairPrice and enjoy LinkPoints rebates at participating Plus! merchants – save on fuel, telco bills and other daily essentials.
We also like their NTUC-OCBC Starter Account which can earn you up to 0.45% a year interest on your savings, with no initial deposit or monthly fee required.
11. DBS UnionPay Platinum Debit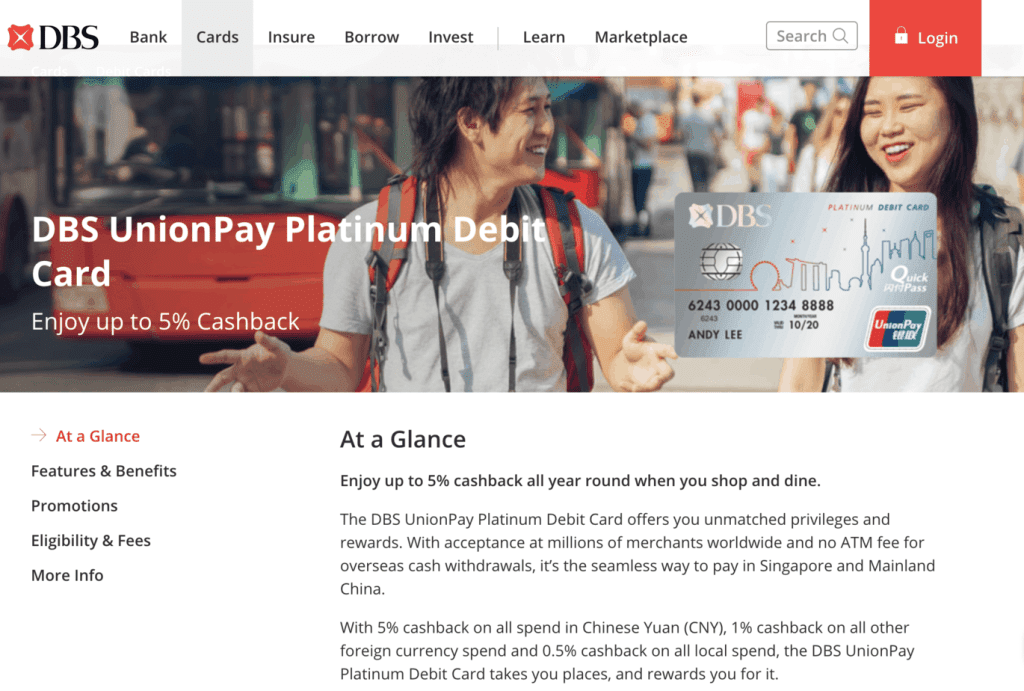 Like many other debit cards in the market, the DBS UnionPay card offers cashback and multiple rewards options. Also like many cards out there, there is no annual fee.
With over 35 million merchants & 2 million ATMs, easily find an ATM to withdraw or deposit your cash.
Conclusion
Do you have any reviews and comments to share regarding our choices for the best debit cards in Singapore?
While SBO is committed to supporting our local businesses, we welcome any feedback and anonymous sharing regarding your experience with the above-listed best debit card picks in Singapore.
We hope that this guide will be useful in helping you to make a better decision when it comes to finding the best debit cards in Singapore.
Explore More Content