10 Best Expense Tracker Apps in Singapore for Millennials Today [2023]
Not sure of how much you are spending? Here are the 10 best expense tracker apps in Singapore that you should try out to track your finances.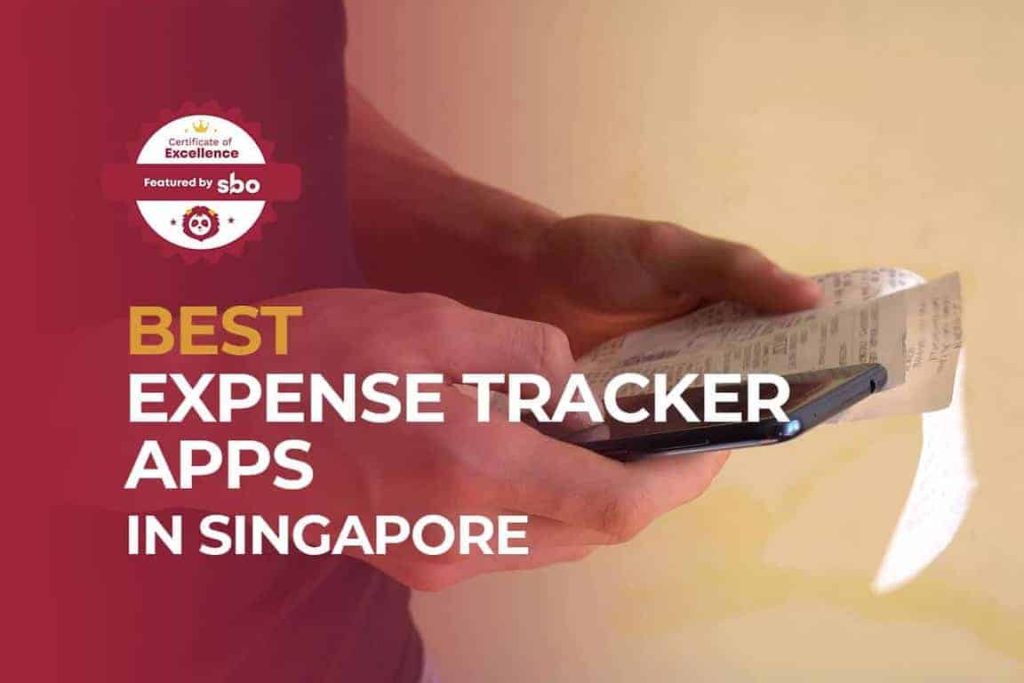 Millennials today are juggling many financial responsibilities as they inch into adulthood. With higher life expectancies, a higher cost of living and greater market volatility, millennials have to learn to make many more kinds of financial decisions as a young adult than their parents do when they were at that age.
Yet, their financial know-how is falling short and they are spending more than they should, especially with the rise of cashless payments and 'buy now, pay later'. As such, there is a strong need for millennials to have better control over their finances. To help you to do so, we have put together a list of the 10 best expense tracker apps in Singapore for millennials to check out.
1. TOSHL Finance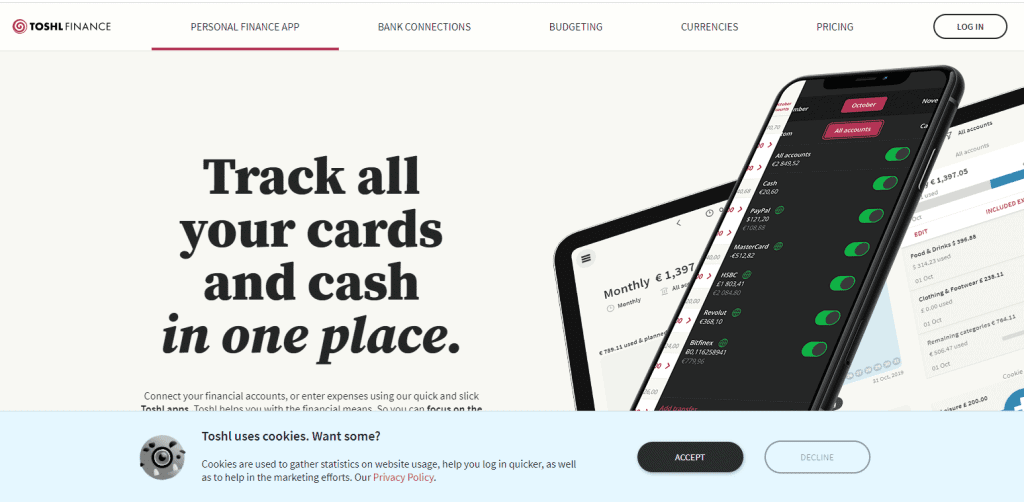 TOSHL Finance helps you to monitor all your personal finances via a single app. It has a wide variety of features that present your expenses on a weekly, bi-weekly or monthly basis. The app supports input in almost 200 currencies with the latest exchange rates, including 30 cryptocurrencies. T
TOSHL Finance also has advanced data entry features, where you are able to add detailed data to your entries, such as multiple tags, financial account, location, description, recurring expenses, bill reminders and even photos. You can get to auto-sync with multiple devices and backed the data up across all your mobile devices and the web app.
2. Spendee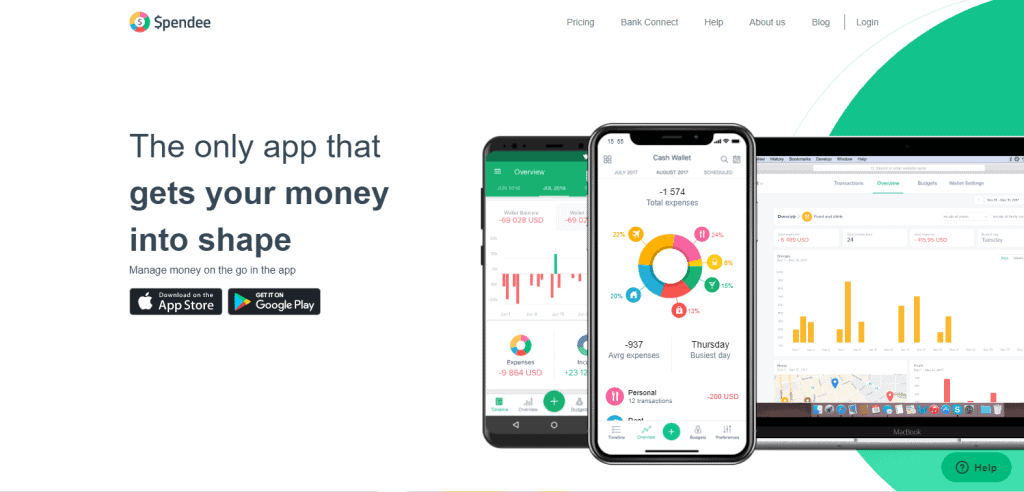 With Spendee, you can manage all your money with ease from one place. Track your income and expenses, analyze your financial habits and stick to your budgets. Spendee prides itself on its streamlined approach to financial management and enjoyable user experience.
Spendee allows you to have perfect control over all your cash expenses, bank accounts, E-Wallets and crypto wallets, and get a quick overview of your total incomes and expenses at a glance and in one place. You can also use their smart budgets to save money for a new car, dreamy vacation or top university.
3. Planner Bee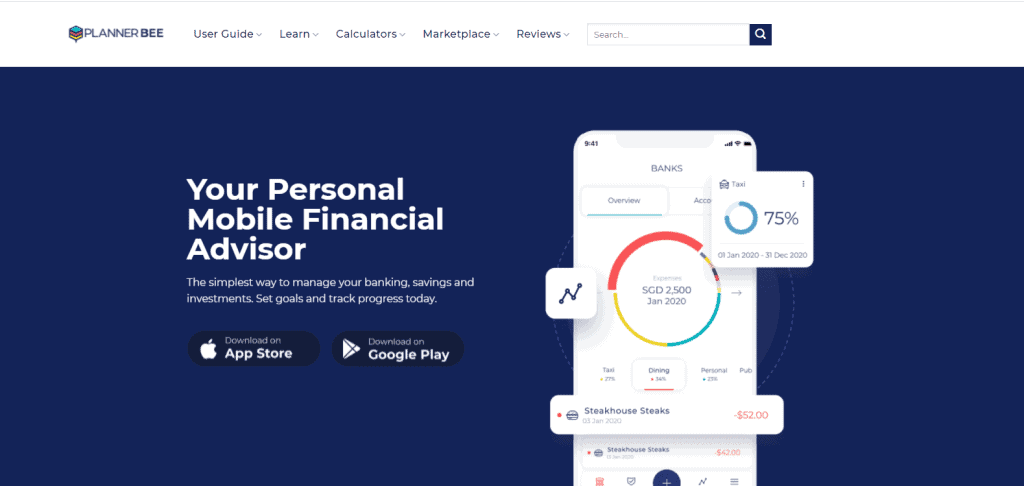 With Planner Bee, you can get an overview of your personal finances across multiple accounts. It is the simplest way for all millennials to manage your banking, savings and investments. Planner Bee is designed by financial experts to save you time and money on your investment journey. It has been featured on multiple well-known publications such as Straits Times, e27, SFA and many more!
If you wish to sign up for Planner Bee, you are in luck today as they have multiple promotions going on with companies like Syfe, EndowUs and Auto Wealth. Check out their website to learn more!
4. Money Lover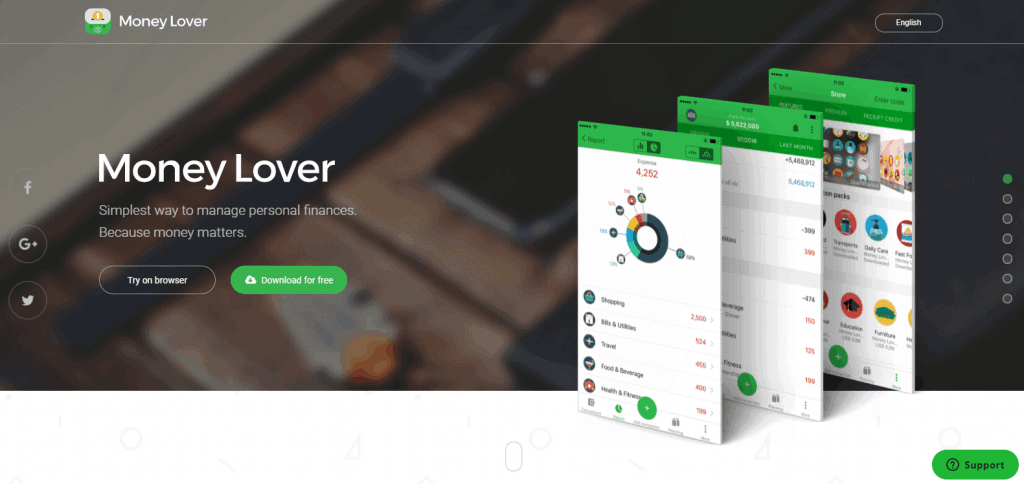 If you are looking for a simple expense tracker app, Money Lover may just be the right fit for you. It is a smart, and easy-to-use app that allows you to track and categorize your in-and-out money, and create budgets that you can actually stick to. Money Lover works seamlessly across multiple devices and platforms and is available on phone, tablet, PC and Web.
With Money Lover, it will take you just seconds to record daily transactions. You can also set budgets that are easy to stick to, based on your own spending habits. They will also provide one comprehensive report where you get a clear view of your spending patterns. You also need not worry about forgetting to pay for bills as Money Lover will notify you of any recurring bills and transactions before the due date.
5. Seedly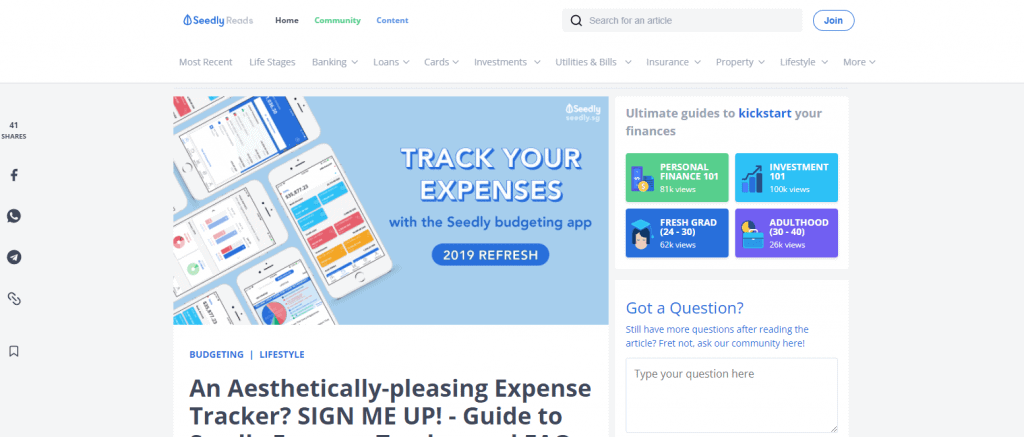 Seedly has recently launched its own expense tracker app, that as they claim, can help you reach a whole new level of financial knowledge and preparedness.
With the Seedly app, users can manage all their expenses in one place as Seedly easily sync bank accounts, credit cards and expenses automatically. It will also break down and analyze your transactions to allow you to better understand your spending habits.
Most importantly, you can gain access to Singapore's largest personal finance community – money hacks, investment guides, stock analysis and more!
6. YNAB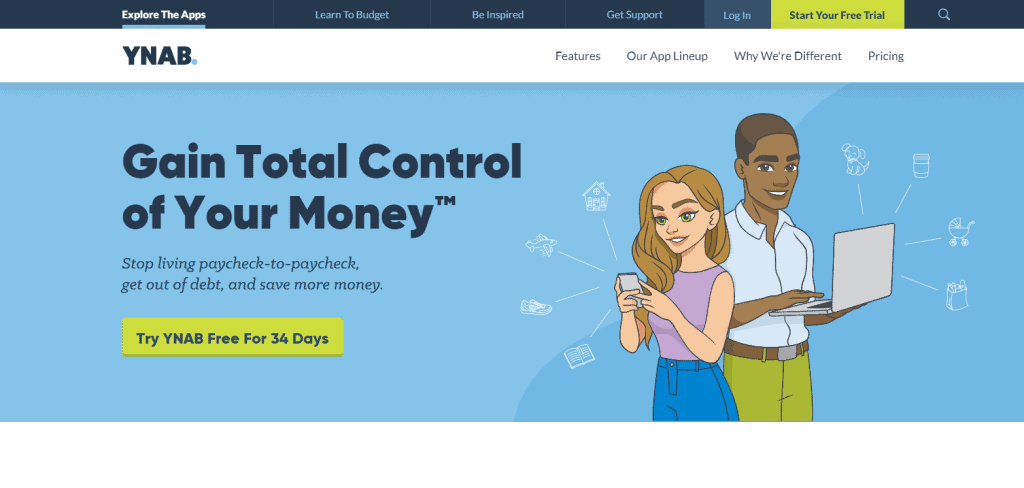 According to YNAB, or more commonly known as You Need A Budget, what makes them different from the other expense tracker apps in Singapore is that they can teach you how to manage your money and get ahead—for good. They have award-winning software and have a variety of budgeting tools that helps you to manage your money without investing too much time and effort.
Some of the key features include bank synching, where you are allowed to connect directly to your financial accounts so you don't have to log all your transactions manually, and detailed reporting. This helps you to track your progress and better understand your spending habits through comprehensive visual spending and trend reports. They also provide over 100 free, live workshops every week about finance management.
7. Wally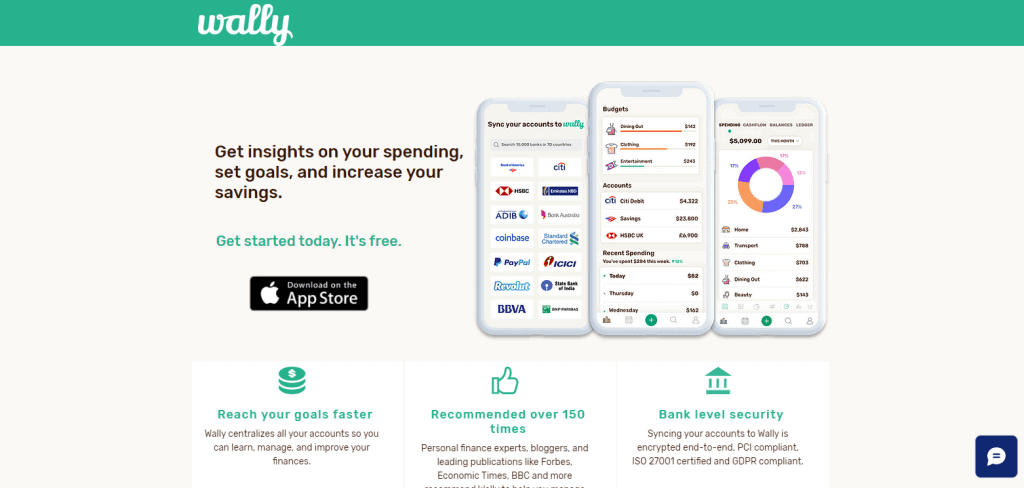 Be it saving up for your dream home or paying off your debt, easily meet all your goals, Wally is the go-to app for you. By centralizing all your accounts, Wally helps you to reach your goals faster while you learn, manage, and improve your finances.
You can also gain financial clarity and control as Wally syncs your savings, checking, credit card, and loan accounts and get instant insights on your spending habits and cashflow patterns.
It is trusted and loved by people from around the world and was recommended over 150 times by personal finance experts, bloggers, and leading publications like Forbes, Economic Times, BBC and more. So, you can trust Wally as the best expense tracker app in Singapore for you.
8. Monny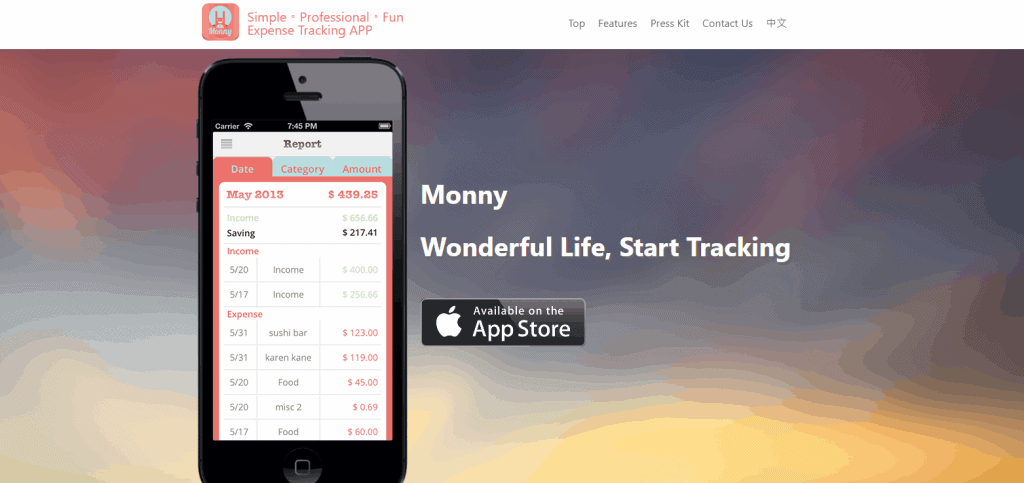 If you are new to using such expense tracker apps, Monny would be a great place to start. Monny is an expense tracking app with a gamified experience where you can gauge your spending, income and balances conveniently. Built with fun gaming elements, Monny utilizes pop-up challenges and award incentives to encourage users to reach their financial goals.
These challenges encourage a cumulative habit and award incentives for users where they will continuously head back to the app to keep track of their expenses. In addition, you can be rewarded with new in-app achievements every time you accomplished a mini-challenge designed to help you achieve your financial goals. Sounds exciting, isn't it?
9. Wallet by BudgetBakers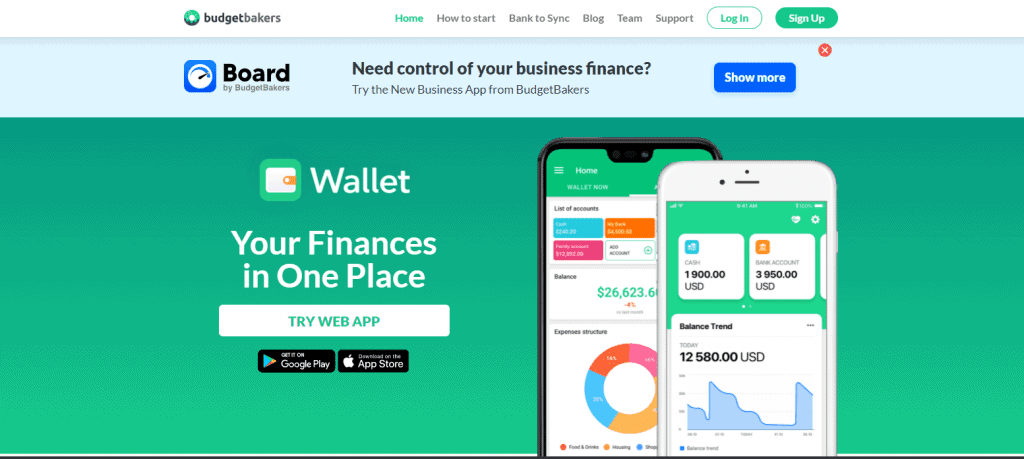 Wallet by BudgetBakers was built on the idea that knowing is better than hoping. It is made for people who ask tough questions and want real answers. It is a one-app that can unite all your finances. You will get to deep-dive into reports, build budgets, sync with your bank(s) and enjoy automatic categorizations of all your finances.
With Wallet by BudgetBakers, you can get ahead of the curve. That means that be it from insurance to shopping lists to loan payments, Wallet can help you plan and anticipate every move. Lastly, its group/family sharing feature means you control who sees what, and how you work together.
10. DBS NAV Planner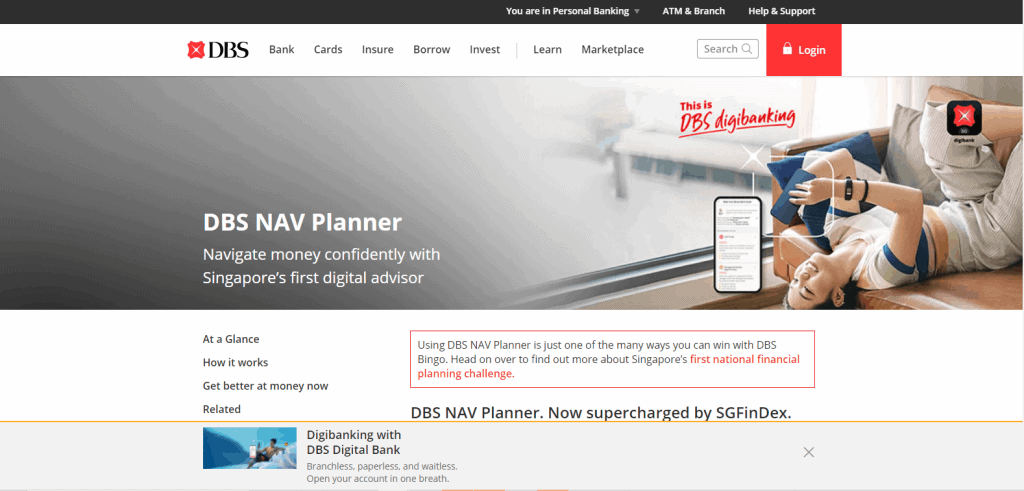 DBS NAV Planner lets you easily track and grow your investments. It brings together everything from your income, cash, CPF savings, property and investments to your expenses and loans. Supercharged by SGFinDex, you can easily connect your financial information from banks, CPF, HDB and IRAS to get a more holistic view of your money.
With DBS NAV Planner's 'Make Your Money Work Harder', you can get personalized investment picks in just a few taps. Also, their 'Map Your Money' feature helps you visualize your retirement cashflow projection, highlight any gaps you might need to fill and the trade-offs you need to make for your desired retirement lifestyle. If you are looking for a convenient expense tracker app in Singapore, DBS NAV Planner would be the right fit for you!
Conclusion
Do you have any reviews and comments to share regarding our choices for the best expense tracker app in Singapore for millennials?
While SBO is committed to supporting our local businesses, we welcome any feedback and anonymous sharing regarding your experience with the listed outdoor furniture in Singapore.
We hope that this guide will be useful in helping you to make an informed decision when it comes to finding the best expense tracker app in Singapore.
Explore More Content