10 Best Asset Management Companies in Singapore for Wealth Growth [2023]
Are you dreaming about financial freedom and escaping the 9-5 life?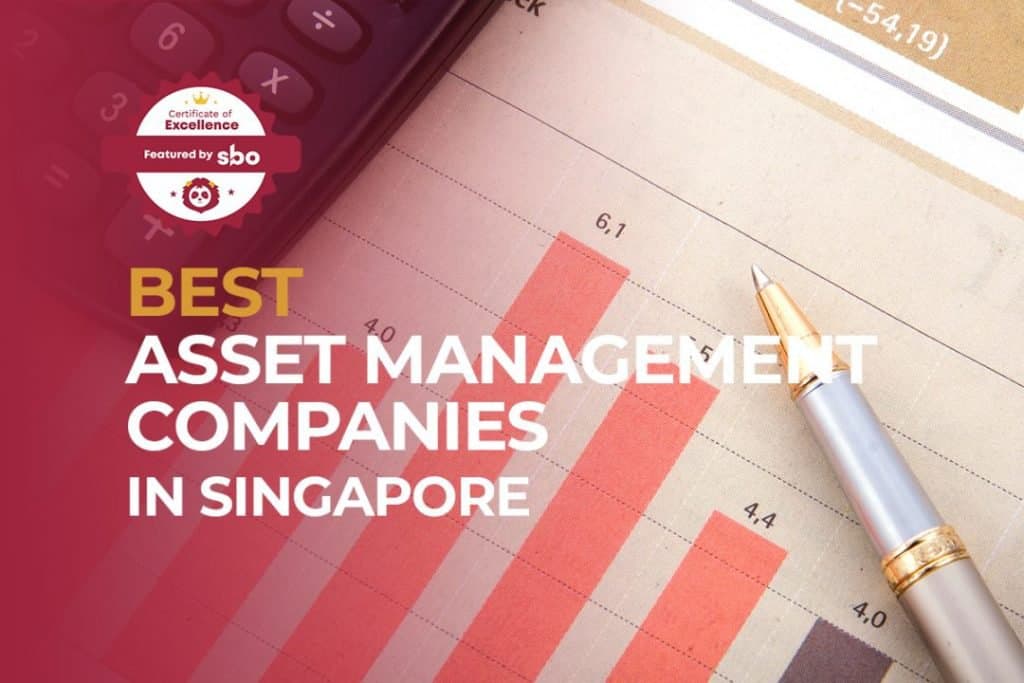 Do you have extra cash to invest or do you aim to achieve financial freedom with passive income?
If any of these thoughts ever crossed your mind, you can consider speaking to an asset management company. An asset management company invests funds from clients into various investment products. They also assist to provide financial advice based on your financial goals.
Looking for an asset management company in Singapore? In this post, we've compiled a list of the 10 best asset management companies in Singapore for wealth growth.
1. Fidelity International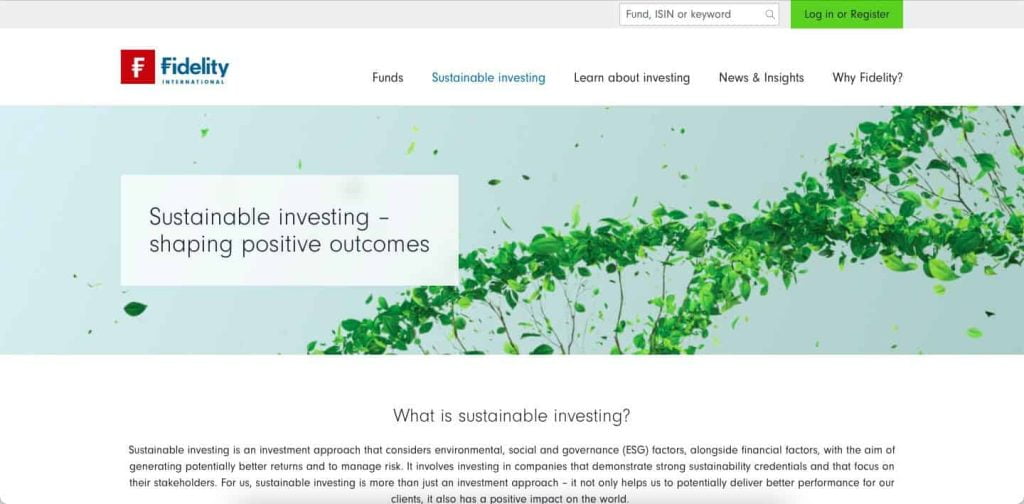 Fidelity International is a private company established in 1969, which demonstrates its longstanding foothold in the industry of asset management.
Fidelity International currently focuses on funds in China, namely, China RMB Bond Fund, China Focus Fund, China Consumer Fund and China Innovation Fund. This is perhaps due to the fact that China was the first country to successful rebound from the after-effects of Covid-19.
Recently, Fidelity International won the Asian Private Banker Asset Management Awards for Excellence 2021. They were the Best Fund Provider for USD Bonds and European Equity.
As such, if you are new to Fidelity International or new to investments in general, you might want to start with these two investments first to be safe.
2. UBS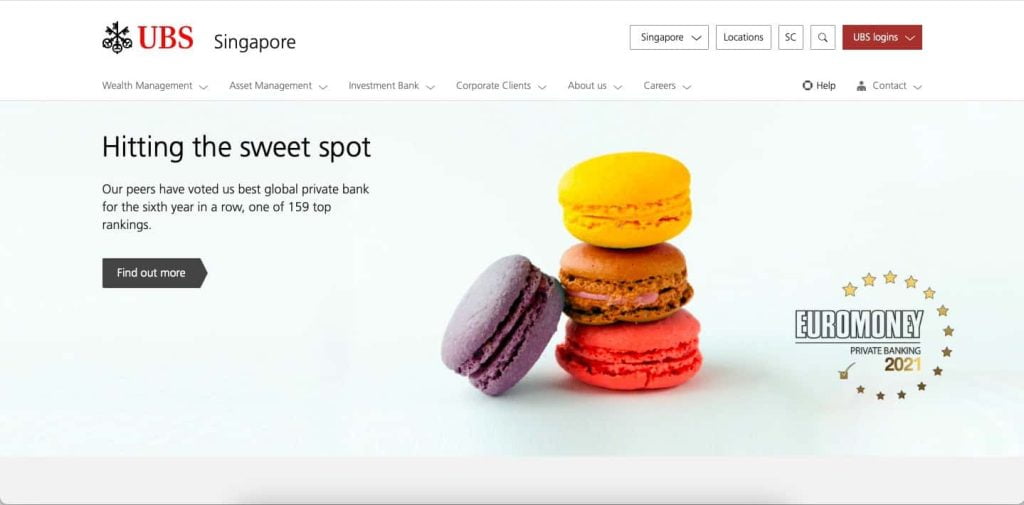 UBS has more than 150 years of experience in the financial industry with Asset Management as one of its four business division.
They focus on providing financial advice to private, institutional and corporate clients worldwide, as well as private clients in Switzerland. As UBS is headquartered in Switzerland, you can expect to invest in products from Switzerland, which most asset management companies in Singapore do not offer.
Recently, UBS has launched UBS Next, which is a USD $200 million portfolio that targets investments in Fintech companies. This is in line with the greater rise of technology due to Covid-19 and shows that UBS is constantly reviewing its strategies to keep up with the times.
3. BlackRock
BlackRock currently focuses on investing in companies which provide solutions that reduce carbon emissions. This shows that it is a company which constantly reflects on its investment strategies to keep up with the investment market.
As at 31 December 2020, BlackRock's assets under management totals to US$8.68 trillion (S$11.47 trillion), which is way more than Aberdeen Standard Investments.
On top of the above, BlackRock is one of the few asset management companies with in-house softwares such as iShares for investment in ETFs and Aladdin for portfolio management. This helps ensure data privacy as there is lesser outsourcing of services.
4. UOB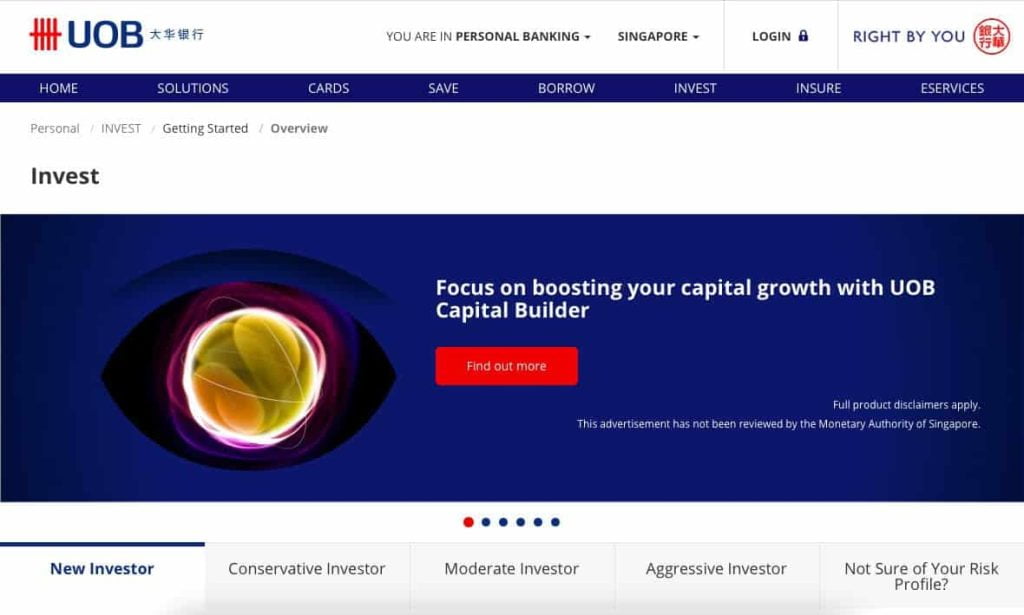 UOB Investment includes a wide range of investment products and there is definitely one which suit your company's needs. The investment products range from Bonds, CPF Investment and SRS, Dual Currency Investment, e-Margin Trading, Futures, FX Margin Trading, Gold and Silver Savings Account, Securities, Structured Deposits and Unit Trusts.
As UOB caters to the consumer banking market, it would be more affordable for most companies, especially SMEs to start investing in small amounts.
One of the programs by UOB is UOB Capital Builder, which is a collaboration with BNP Paribus that aims to help investors grow capital sustainability. Its focuses on investments that boost capital over medium to long term, to achieve goal of wealth accumulation. Also, UOB Capital Builder manages risk and volatility through diversification across asset classes and markets globally. It thus is most suitable for business owners who have a lump sum of extra funds and would like to grow the funds while not being exposed to high risks.
5. Lion Global Investors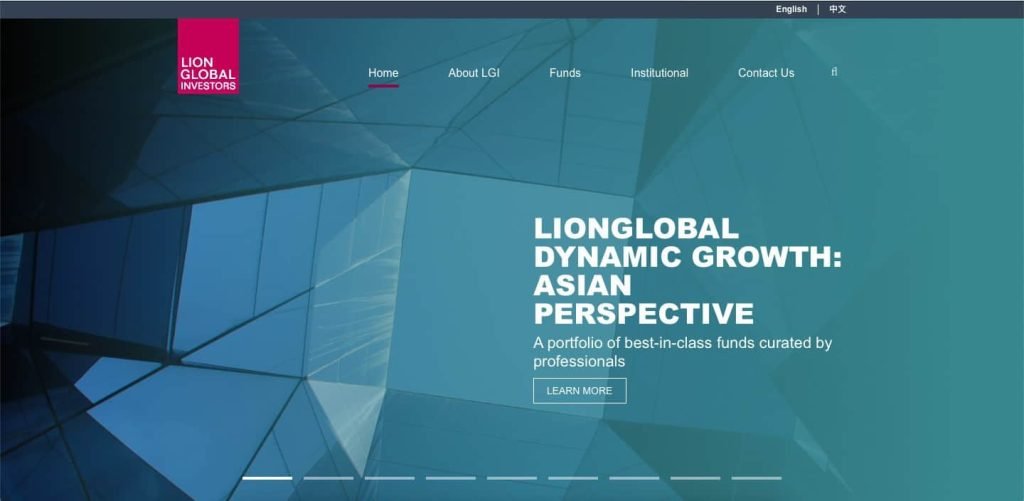 Lion Global Investor is a member of the Oversea-Chinese Banking Corporation Limited (OCBC) Group. It is one of the largest asset managers in Southeast Asia and its core competency is in managing Asian equities and fixed income. With the backing of one of Singapore's largest local banks, Lion Global Investor is more than likely to be a safe company for asset management advise.
As at 31st December 2020, they have S$67.9 billion under their management.
Lion Global Investor also has an in-house online information portal, LGIDirect, where investors can learn more about their funds and subscribe to funds directly.
Lion Global Investor is headquartered in Singapore but it also has a Brunei Branch, which work wonders for companies with extensive business in Brunei.
6. DBS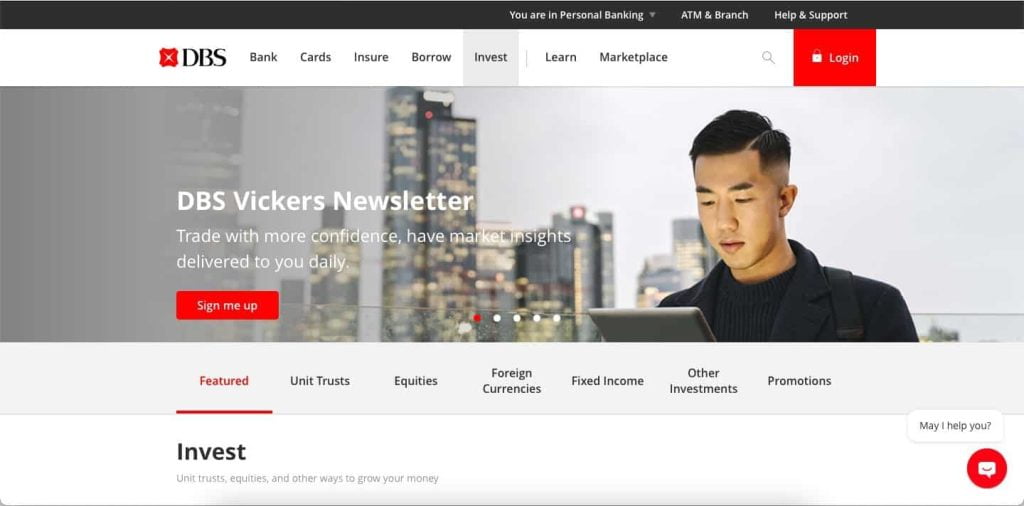 DBS offers a range of products such as Unit Trust, Equities, Foreign Currencies and Fixed Income, to suit everyone's needs, be it individuals or business owners.
DBS TeleAdvisory allows investors to get advice from DBS Wealth Planning Managers remotely, from wherever you are. This allows you to manage investments even if you are a frequent overseas traveller.
On the other hand, if you are a SME and is just starting out on investing, you can try out digiPortfolio, which is a platform for small investors to start with just SGD/USD 1,000 and accumulate experience in ETFs trading.
7. State Street Global Advisors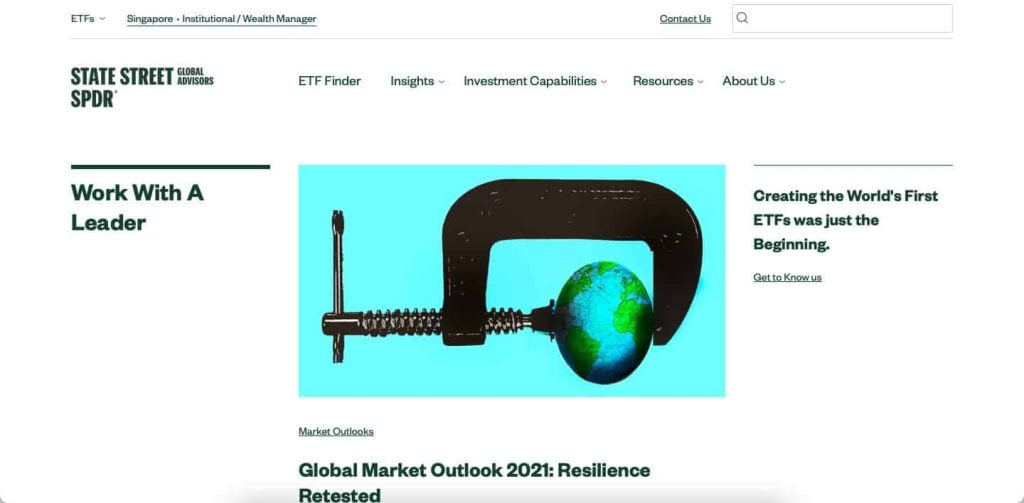 State Street Global Advisors has over 40 years of experience and $3.47 trillion in assets under management.
State Street Global Advisors were the creator of the world's first ETFs. As such, you can rely on their veteran experience with regards to ETFs trading.
State Street Global Advisors also has 24 hours Global Trading Capability, which means you can trade for global investments at anytime of the day, without worrying about stock market closures or office closures.
State Street Global Advisors mainly partners with large and sophisticated investors and financial intermediaries, with a heavy focus on ETFs.
8. Aberdeen Standard Investments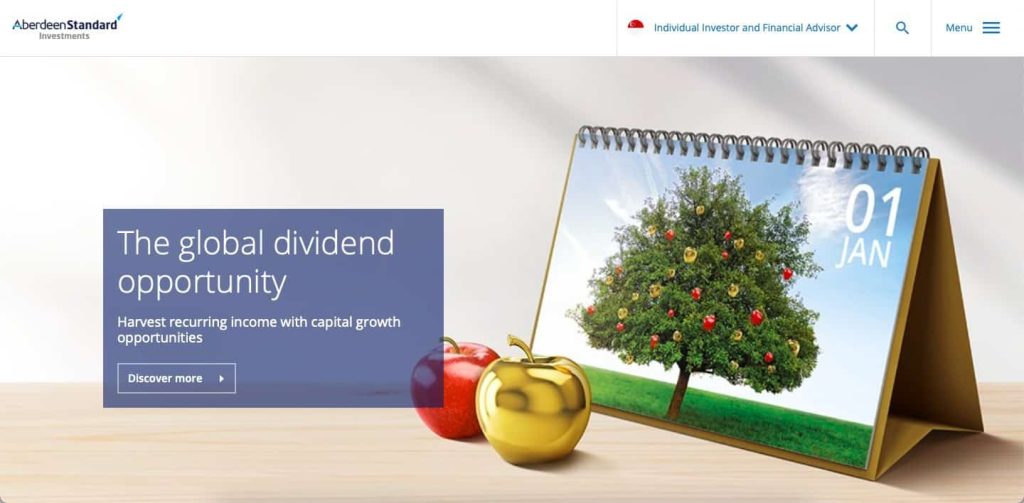 Aberdeen Standard Investments has employees in more than 40 locations worldwide and its operations extend across global financial capitals. This means that you would have greater access to overseas investments and insights.
As at 31 December 2020, Aberdeen Standard Investments manages a total of £464.7 billion (S$742.9 billion) of assets. The large numbers represents its high standing and market position in the asset management industry.
Aberdeen Standard Investments currently focuses on providing dividend and recommending equity solutions for investments.
9. Bordier
Bordier boasts of having multi-lingual qualified and experienced relationship managers who frequently travel to Europe and within Asia. Thus, you do not have to worry about language barriers if you are a foreign business owner in Singapore.
One unique selling point about Bordier is that it offers safes and precious metals storage facilities, which is rare in other asset management companies.
Unlike many of their competitors who sell internal products where fees are often imbedded, Bordier is product agnostic and act independently to source only the best-in-class investment opportunities to meet client's investment goals.
10. Advantage Partners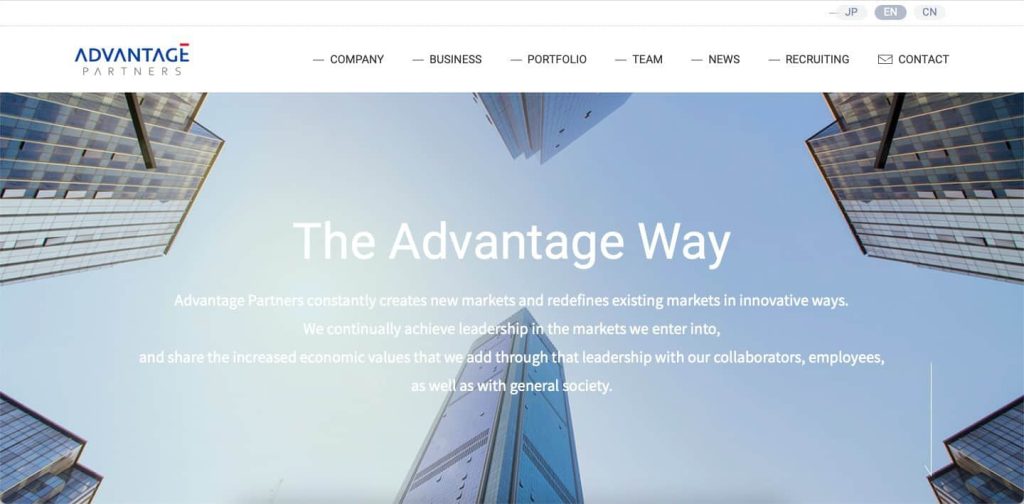 Advantage Partner mainly focuses on Japan Buyout Funds such as MBI Funds and Advantage Partners Fund. To those who are not familiar with the term Buyout, it is the process in which Advantage Partners involve themselves in the operations of the portfolio companies, fully understand the business, then formulate a growth plan and implement it. After which, Advantage Partners acquires control of the company.
Conclusion
One thing to note is that the number of portfolio companies in these funds are very little, which can contribute to great risk. This is unlike funds with portfolio of more than hundred companies, where risk can be well hedged across companies of different sectors.
As with all investments, it is important to note that high return means high risk and low returns means low risk. Always make sure to balance out your own investment portfolio to minimise risk and invest only within your means.
Do you have any reviews and comments to share regarding our choices for the best asset management companies in Singapore?
While SBO is committed to supporting our local businesses, we welcome any feedback and anonymous sharing regarding your experience with the listed asset management companies in Singapore.
We hope that this guide will be useful in helping you to make an informed decision when it comes to finding the best asset management companies in Singapore.
Explore More Content