20 Best Car Battery Replacements in Singapore to Power On Again [2023]
Whether you're at home or outside, get your problems solved with the 20 best car battery replacements in Singapore!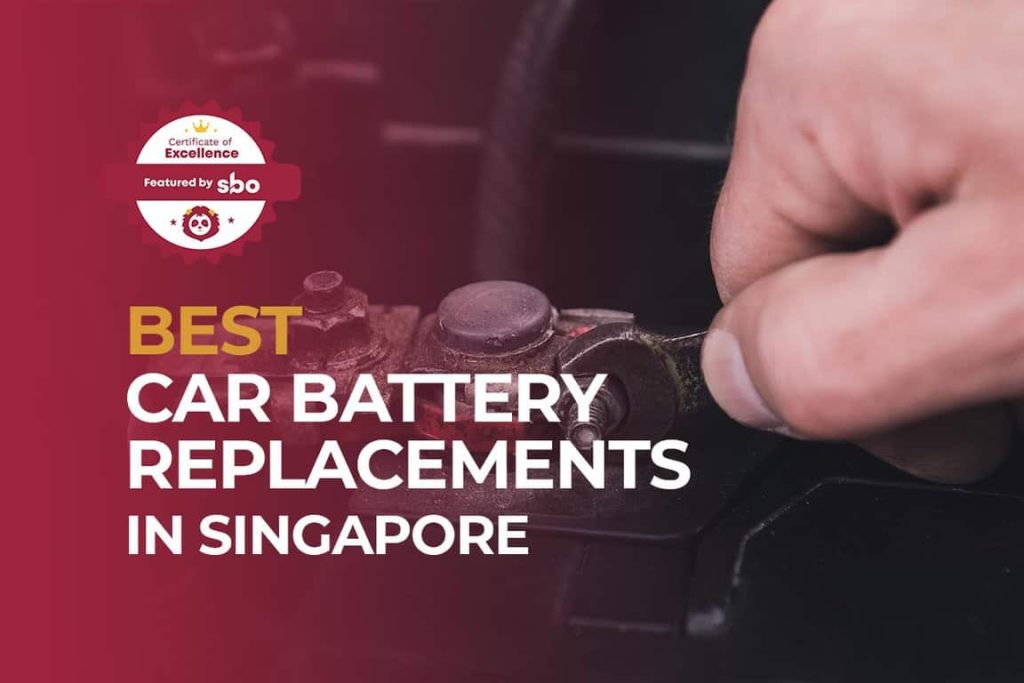 Imagine yourself going to start your car, and… nothing happens.
You try again and again – still nothing. What's going on?
A possible reason is a flat car battery that needs to be replaced. 2 common telltale signs are a car that fails to start and if you're using a battery that has been used for more than 1 year.
A car battery is one of the most important components of your car that gets the engine going.
Replacing it may not be a difficult issue, but if you need a professional to diagnose the problem and change it correctly, here are 20 of the best car battery replacements in Singapore to seek!
What Are the Common Car Battery Brands in Singapore?
AMARON
BOSCH
VARTA
Hella
Akiyo
Delkor
EXIDE
GLOBATT
HOPPECKE
What Is the Average Lifespan of a Car Battery?
When do you determine the time to replace your car battery?
This depends on your usage. For example, if you use your car frequently on a daily basis, it is recommended to change your car battery every 2 years.
Otherwise, the general lifespan is about 5 years.
What Is the Average Price of a Car Battery Replacement in Singapore?
How much does it cost to change a car battery in Singapore? The answer is that it varies according to the supplier you go to.
1. Mr Carfix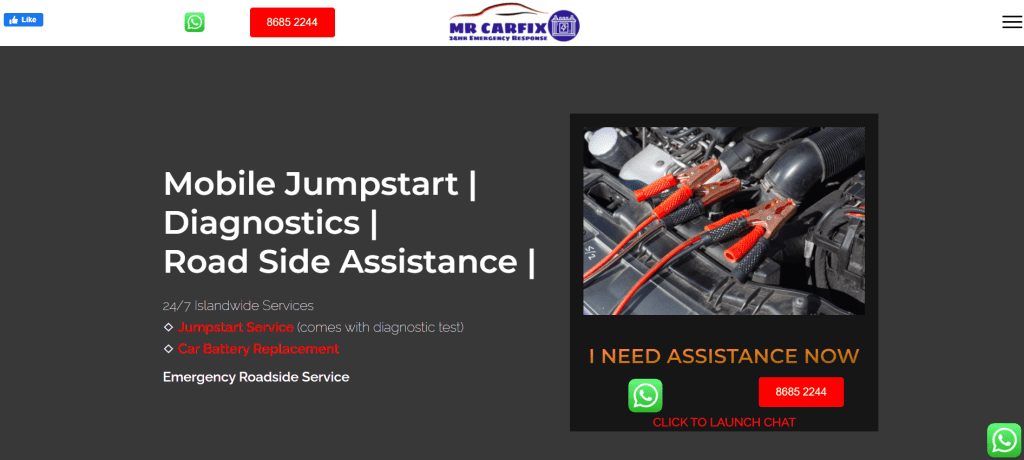 Mr CarFix provides 24/7 services throughout Singapore.
This means that even if you need a car battery replacement at 4am in the morning, it's here to help you, wherever you are. It specialises in:
Mobile jumpstart
Car battery replacement
Emergency roadside service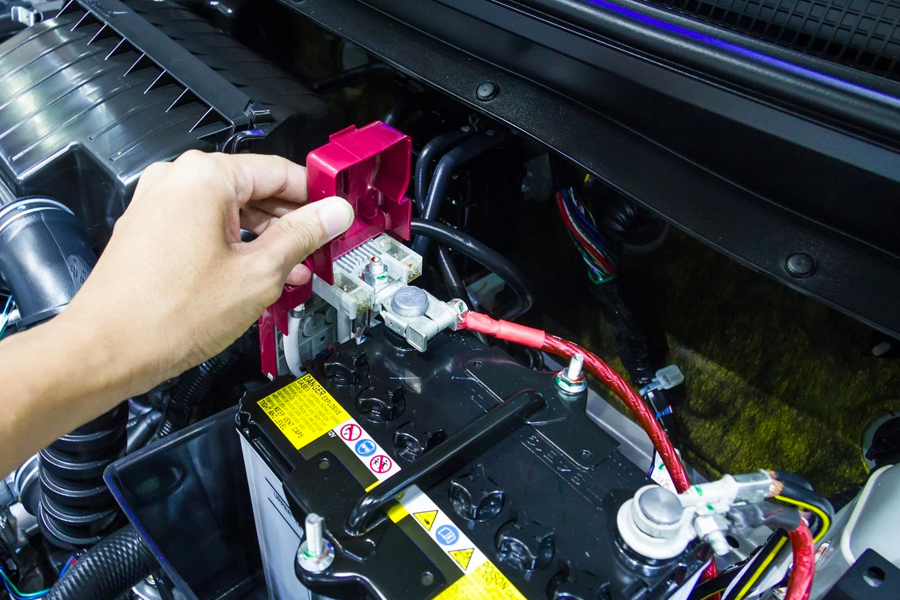 Plus, when you replace your car battery, it donates $10 to the Nur Insan non-profit organisation.
Mr CarFix's mechanics are equipped with at least 8 years of experience to deal with the most difficult of problems. It works with all makes and models of cars, commercial vehicles, and luxury automobiles.
2. Advance Auto Parts (AAP)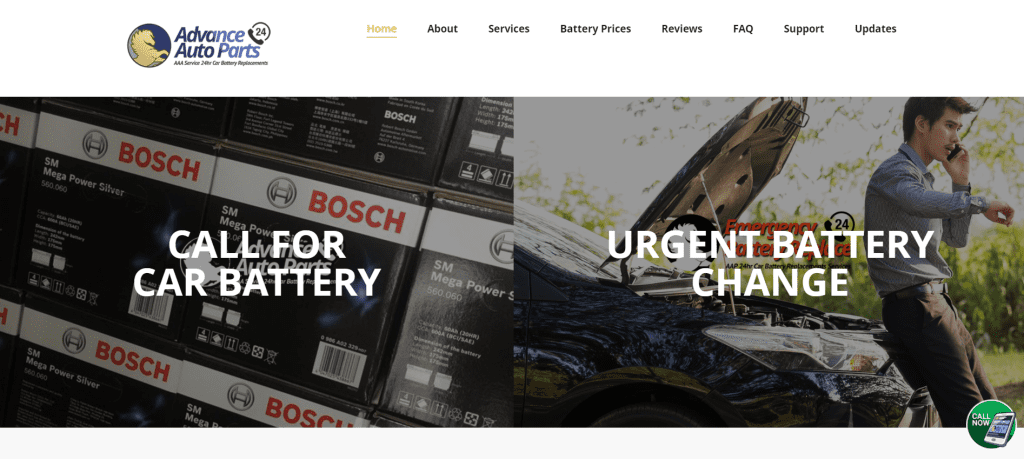 Advance Auto Parts is the leading battery replacement provider in Singapore with 24/7 emergency services offered.
Over the years, it has helped thousands of drivers with its experienced technical and management team. Its technicians are fully certified and trained mechanics who have been factory-trained. They undertake regular training on up-and-coming auto technologies to deliver efficient services.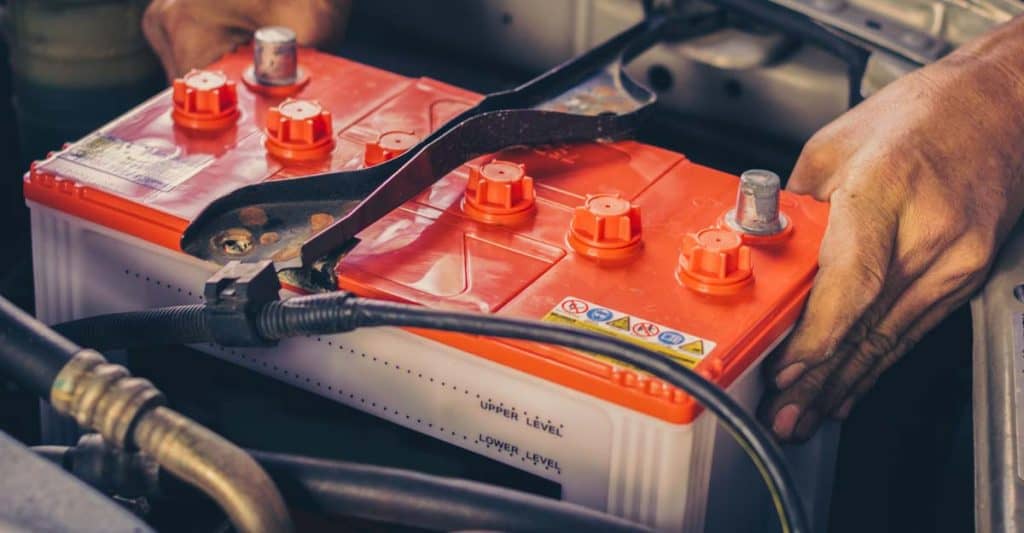 It also has a modern workshop that is fully equipped with the newest auto solutions to meet your needs.
3. QuickFix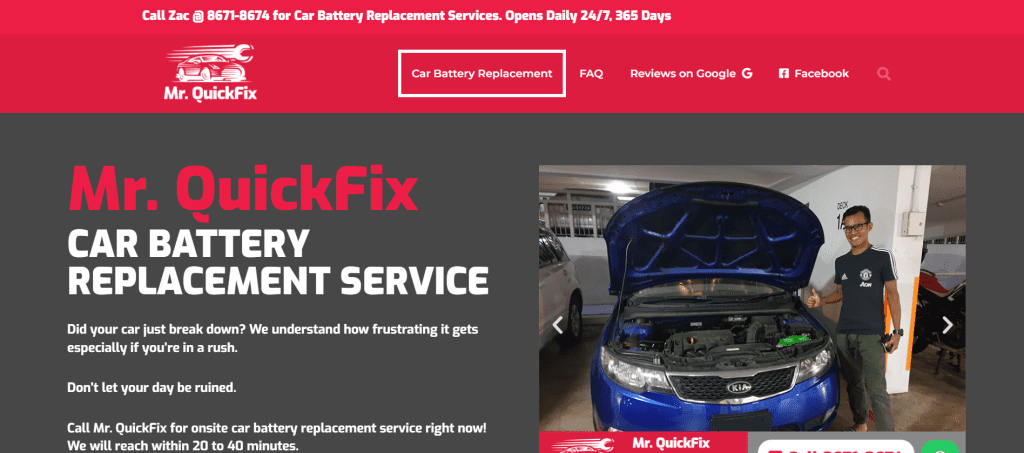 QuickFix understands the frustration you face with a dead car battery that needs replacement.
Simply give it a call and it will reach you within 20 to 40 minutes! This speedy car battery replacement provider offers 24/7 services 365 days a year. It has experienced and friendly mechanics, affordable prices, and is easily contactable.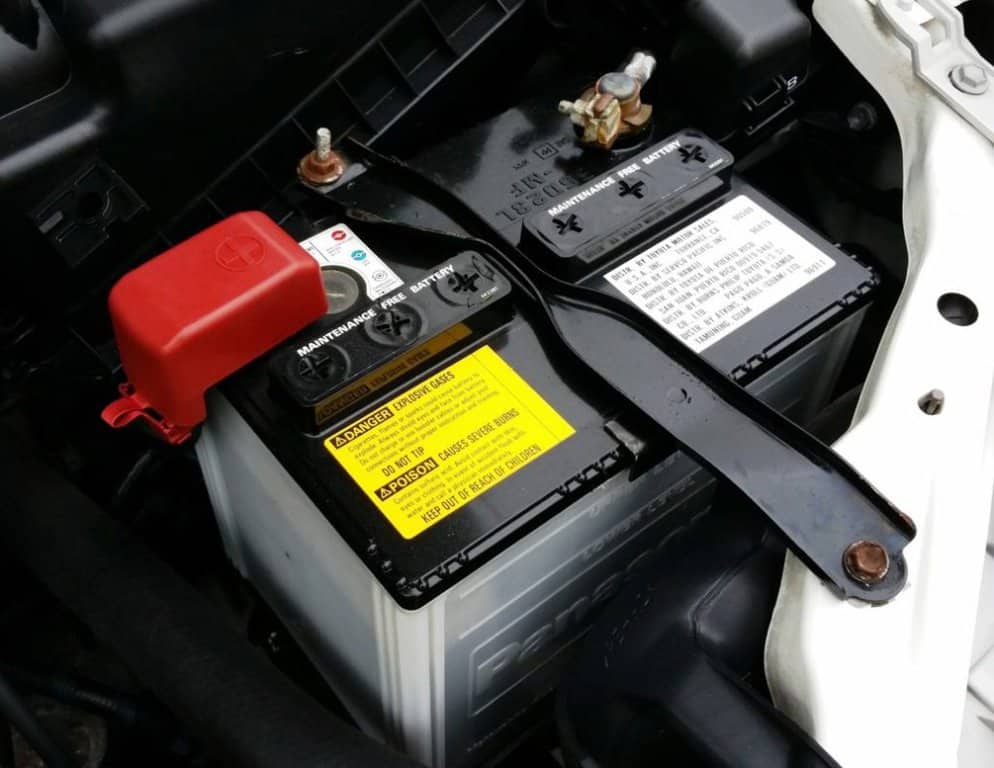 The mechanics are trained to deal with emergencies and on-site car battery replacement, making it ideal for urgent situations. These are some services it offers:
Car battery replacement (emergency/scheduled)
Urgent jumpstart
4. Automotive Recovery Singapore (ARS)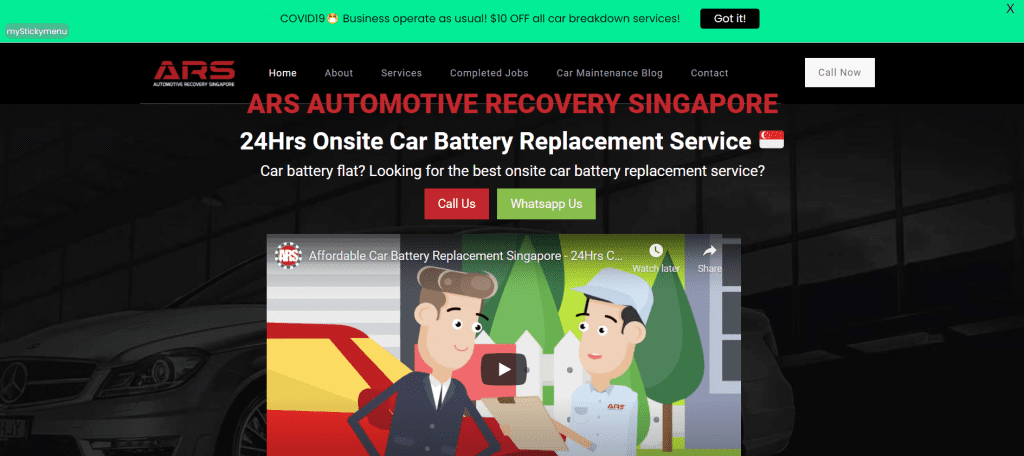 ARS is a car battery replacement specialist that offers 24/7 roadside recovery.
It promises to get to you faster than anyone else with its fleet of 24/7 on-site Emergency Mobile Recovery Vehicles that are deployed throughout Singapore. As soon as you call, the nearest available vehicle will be dispatched to your location, allowing you to get back on the road as soon as possible.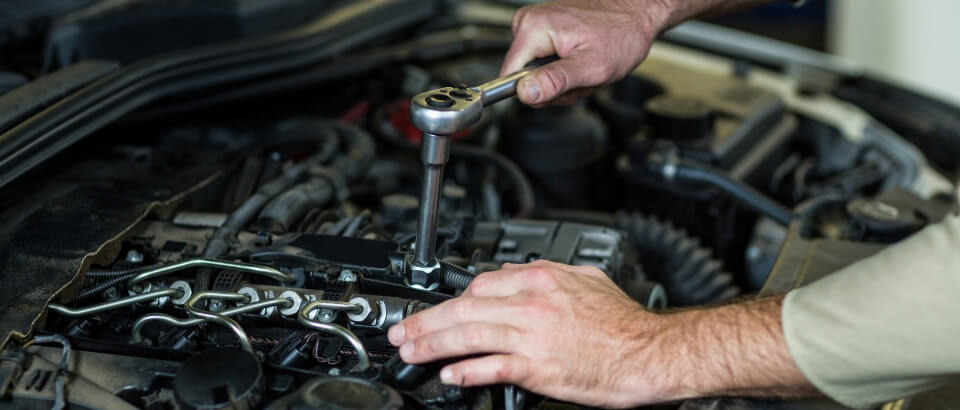 Be assured of the most expert service by its team of carefully chosen and well-trained professionals who are able to deal with all types of technical problems. ARS only uses authentic products from global brands that come with 12-month on-site warranties.
5. FastFix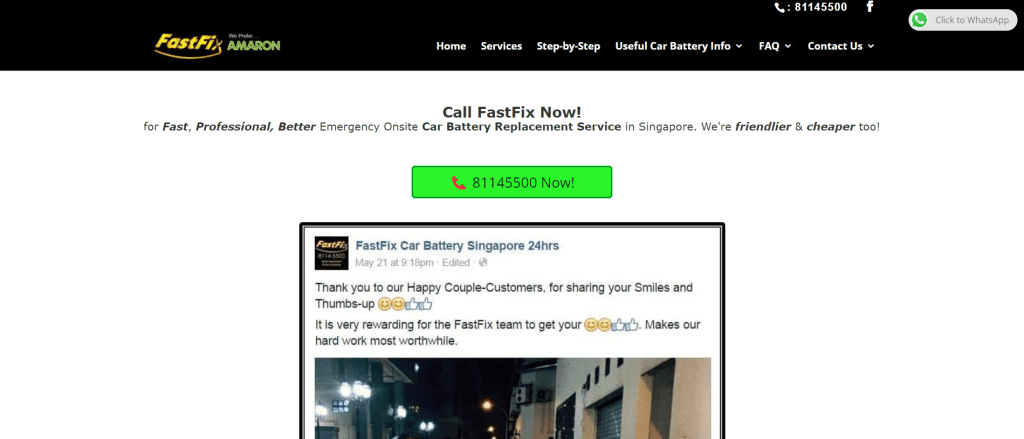 FastFix changes car batteries for a wide variety of car brands, including continental ones like Mercedes, BMW, and Audi. It has served countless customers since its inception and continues to do so with professionalism.
FastFix uses quality car batteries from brands like AMARON and HOPPECKE. It targets to reach you within 45 minutes and finish the job in 20 minutes. You can also get a free alternator test to make sure that everything is working in order.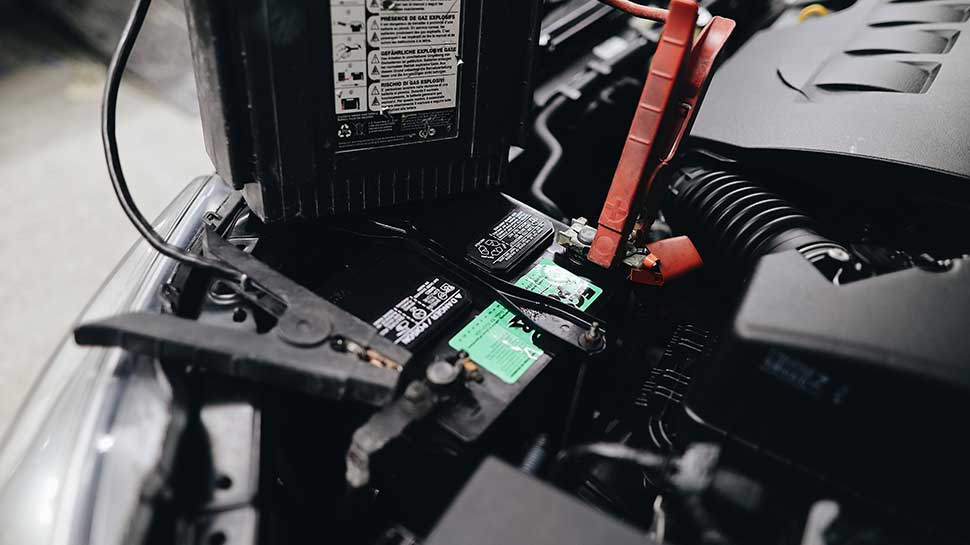 It is committed to giving only the correct information to its customers and ensuring the customer is truly an informed one who is capable of making good decisions.
6. The Doctor Battery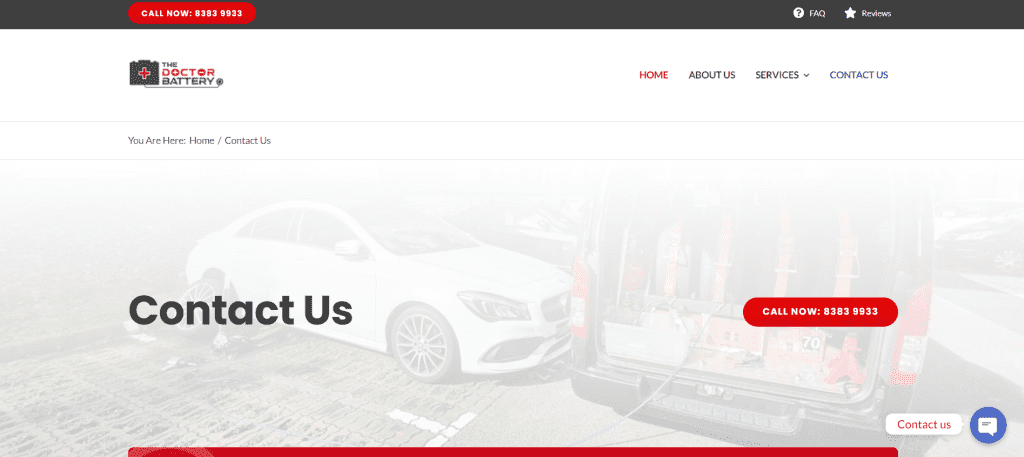 The Doctor Battery wants to provide affordable and professional roadside assistance services to its customers. It has a team of talented people who work towards the same goal of service excellence.
In addition, the company has years of experience working on every vehicle make and model, making it one of the best roadside service providers in Singapore. Above all, it makes sure that customers enjoy unrivalled customer service for every job from start to end.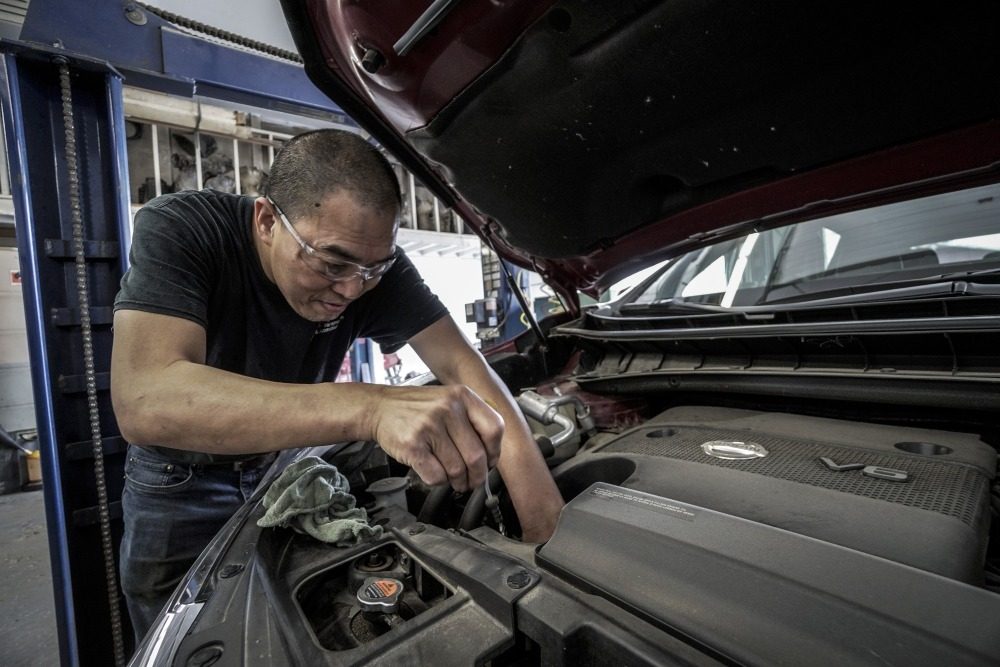 You can find these services here:
Car battery replacement
Car jumpstart
Alternator repair
Tyre repair
Starter motor repair
Towing
7. Swift Battery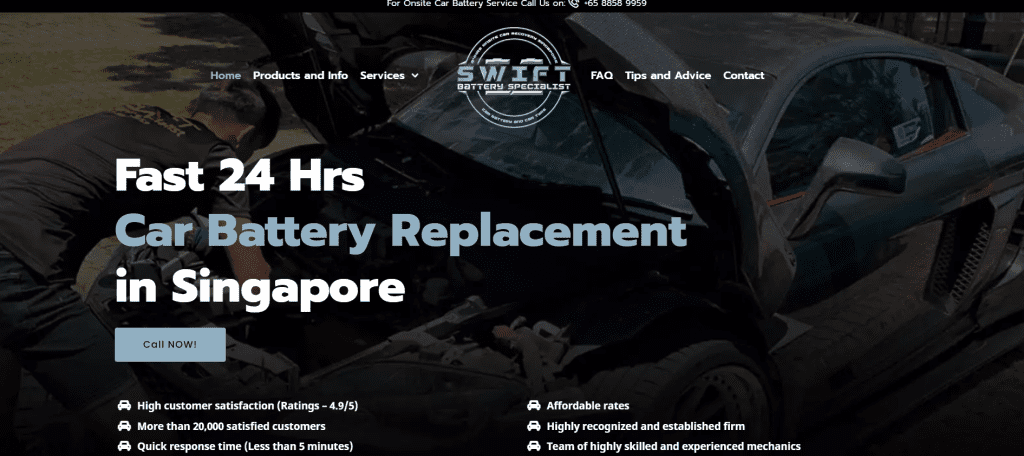 Swift Battery supplies and replaces car batteries. It has these 3 main services:
Car battery replacement
Car battery jumpstart
Car tyre puncture repair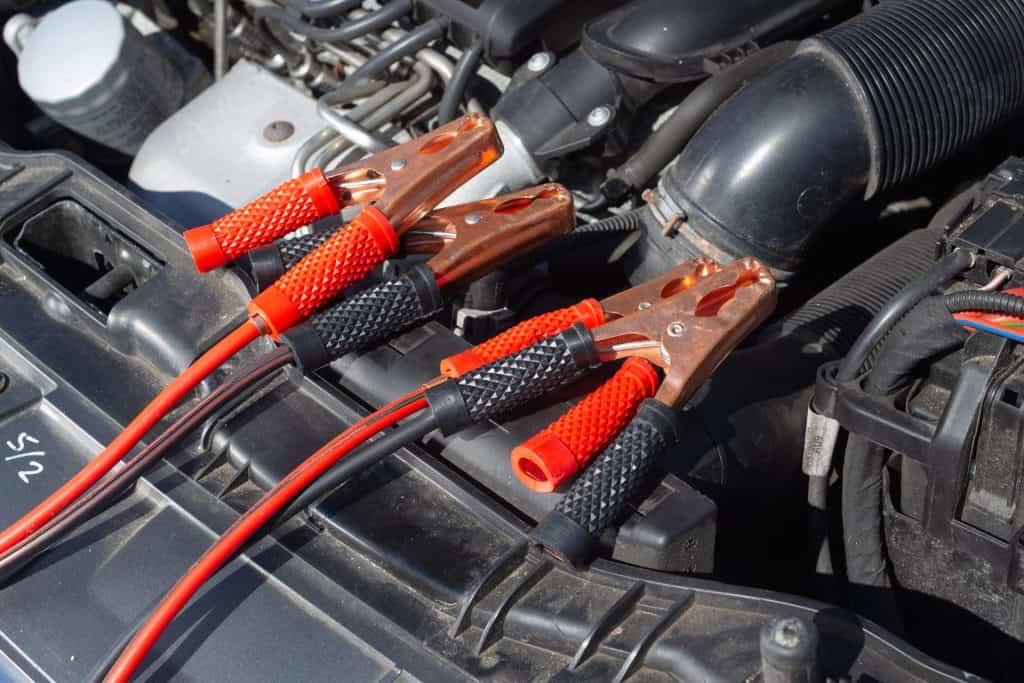 Its specialists are stationed throughout Singapore, providing 24/7 car battery servicing and installation services. It takes as fast as 5 minutes to replace your battery and 30 minutes to reach you. Should your car battery be in usable condition, it will help you to save money by choosing to jumpstart it instead.
Swift Battery also supplies these types of car batteries:
Conventional car battery
Enhanced flooded battery (EFB)
Absorbent glass mat (AGM)
8. Rapid Auto Recovery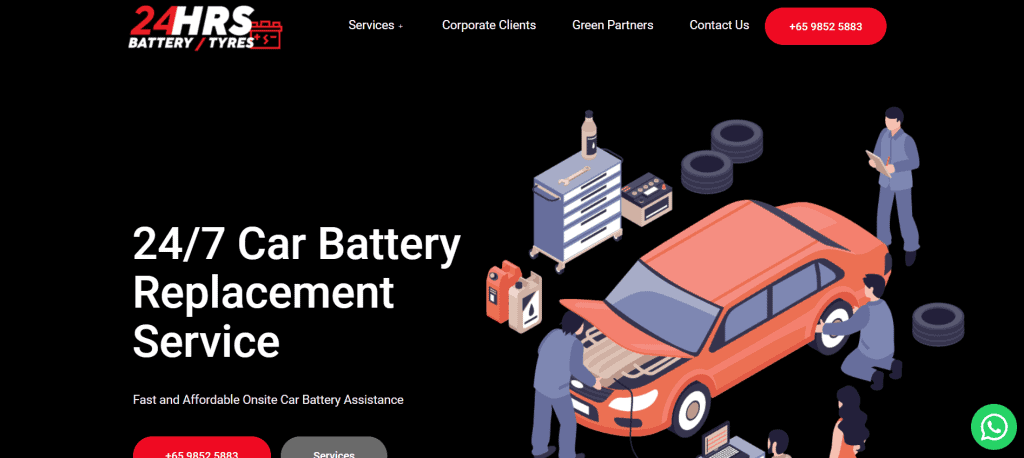 Rapid Auto Recovery is a 24/7 car battery replacement service provider.
As one of the pioneers in car recovery assistance in Singapore, it has a workshop that manages Asian and continental models and makes. It has been providing emergency car mobile battery replacement services for years as a trusted provider.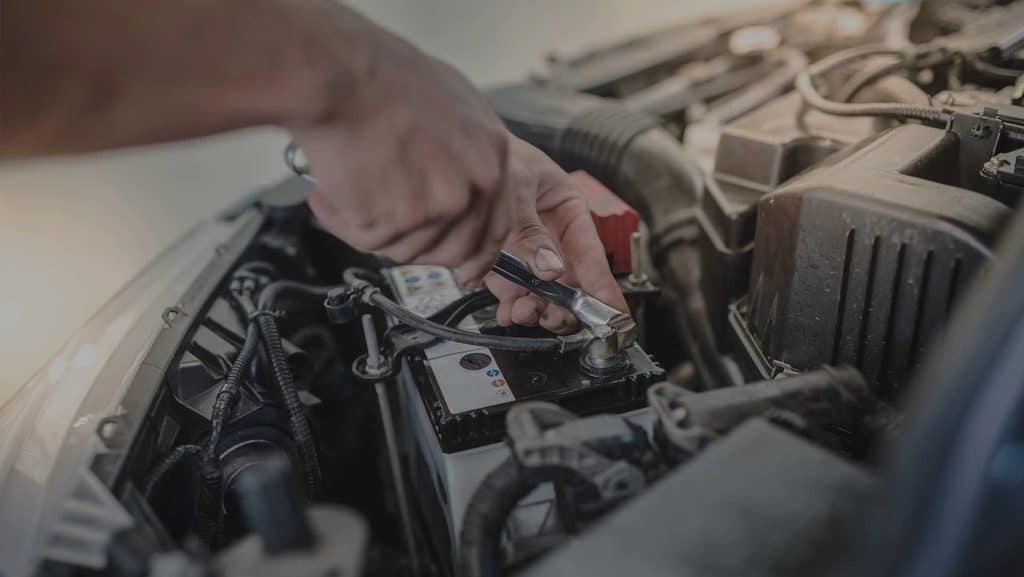 Rapid Auto Recovery provides discounts for customers and returning customers at their showroom or when they're providing on-site car battery replacement services.
9. Yew Lee Battery Co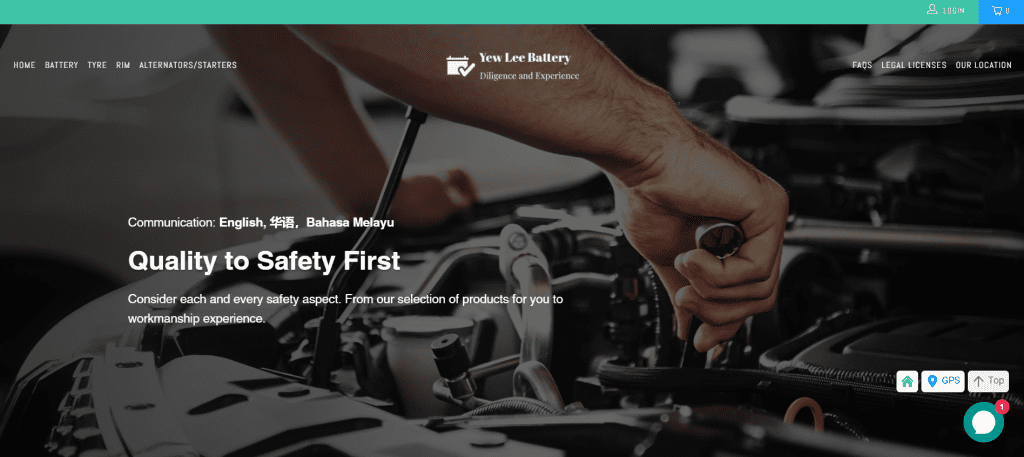 Yew Lee Battery emphasises on both the quality of its products and the safety of its services.
It takes into consideration every safety aspect while being well-supported by its diligence and experience. As an automotive service workshop business since 1971, it specialises in car repairs on car batteries, alternators, starter motors, tyres, and rims.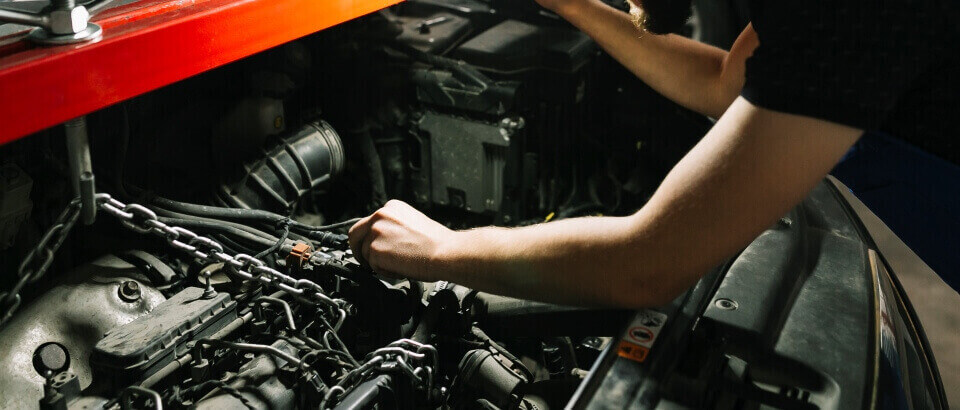 Most of their mechanics have over 40 years of experience and are highly qualified to perform car battery replacements. Here are some types of batteries available:
VARTA car batteries
AMARON car batteries
ROCKET car batteries
Auxiliary battery for Mercedes
10. BH Auto Services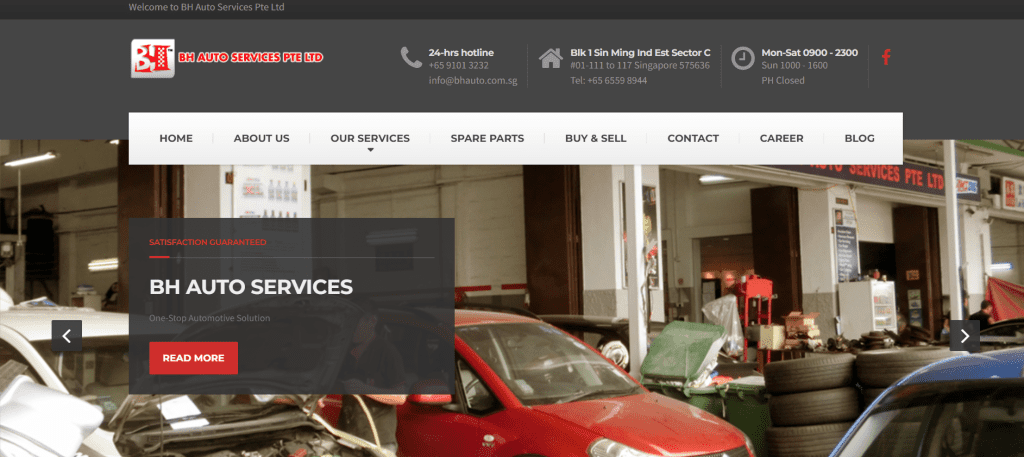 BH Auto is a comprehensive automotive workshop that has an extensive range of automotive solutions.
It takes lifestyles into consideration, modelling its operations for customers to have the accessibility and availability to get the help they need anytime, anywhere. The business has brought together a team of experienced automotive experts to aid you.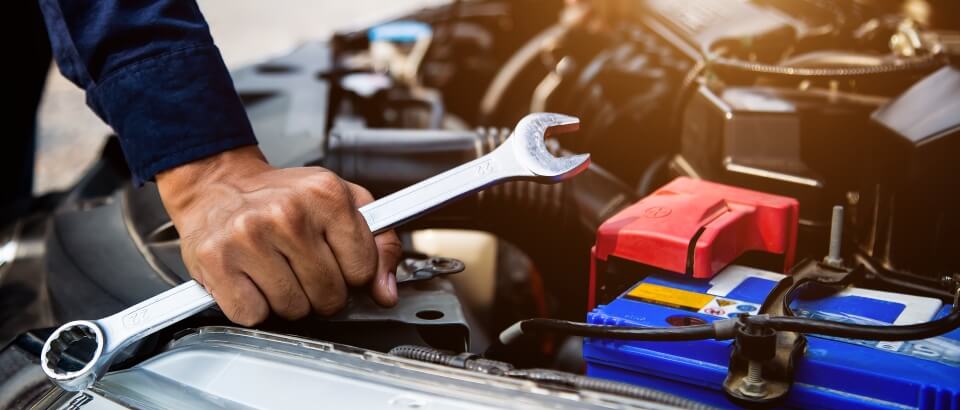 BH Auto offers 24-hour car battery replacement for urgent and emergency situations.
11. Eng Wah Tyre & Battery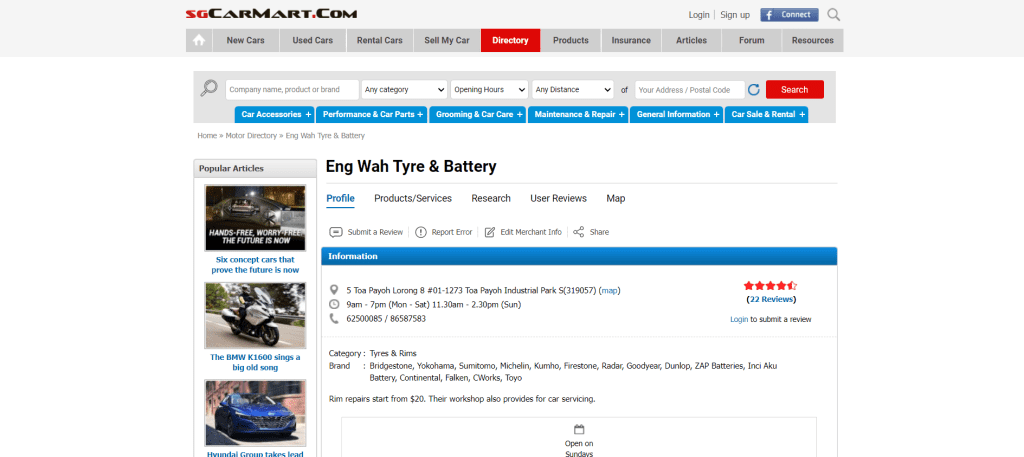 Eng Wah Tyre & Battery is the authorised dealer for 13 tyre brands in Singapore.
It has been providing tyre and battery-related services since it was established in 1991. Eng Wah Tyre & Battery prides itself on its honesty, reliability, and quick service. Many customers are regulars who have been patronising the shop for years.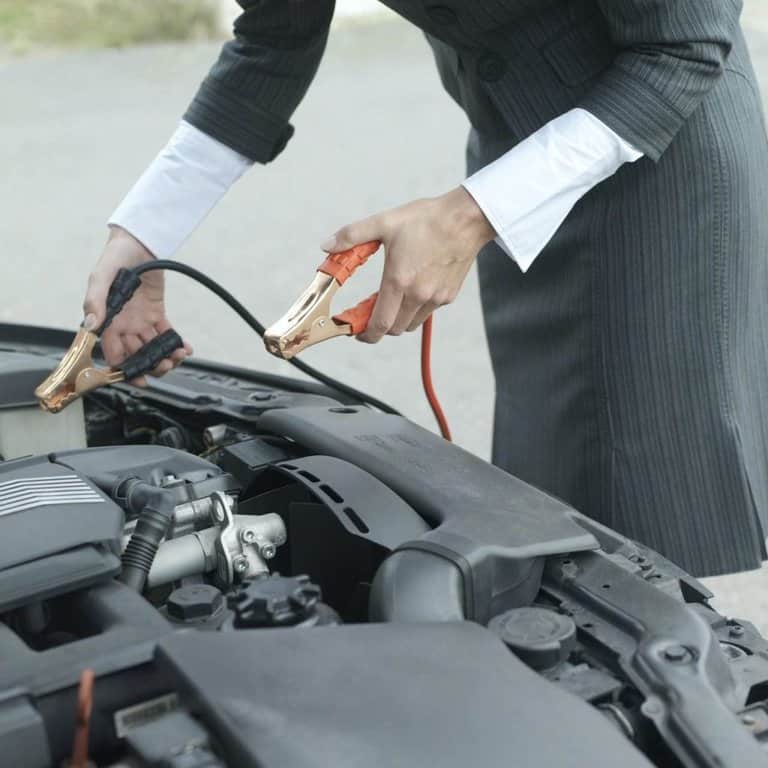 The business also provides car servicing.
12. Battery Empire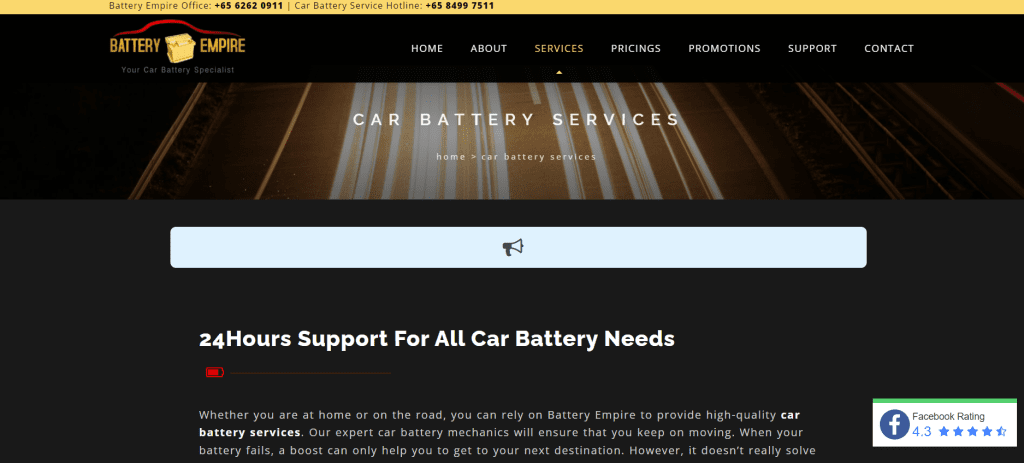 Battery Empire aims to be the market leader in the car battery industry by delivering exceptional services, relationships, and deals. It strives to build long-term relationships with its customers and offers outstanding customer service.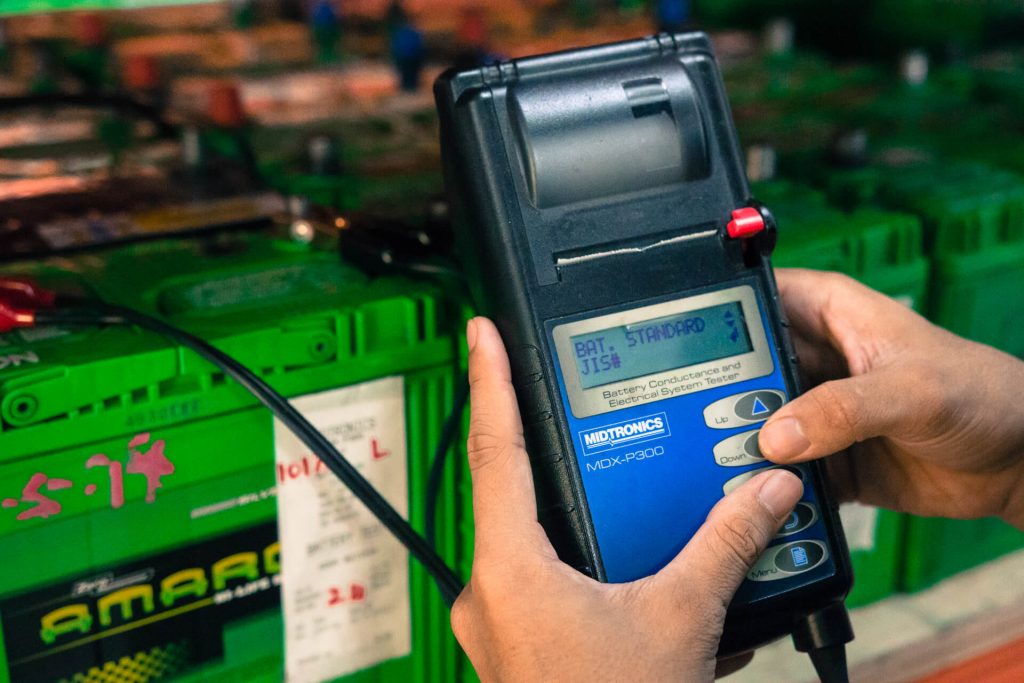 Whether you are at home or on the road, you can depend on it to provide premium car battery services. It engages professional car mechanics that will help to deliver and install high-quality car batteries.
These are some of its services to look out for:
24 hours on-site/roadside car battery replacement
On-site/roadside mobile 24 hours jump start service
Office hours in-house car battery replacement
13. ACE Car Battery and Tyre Supplier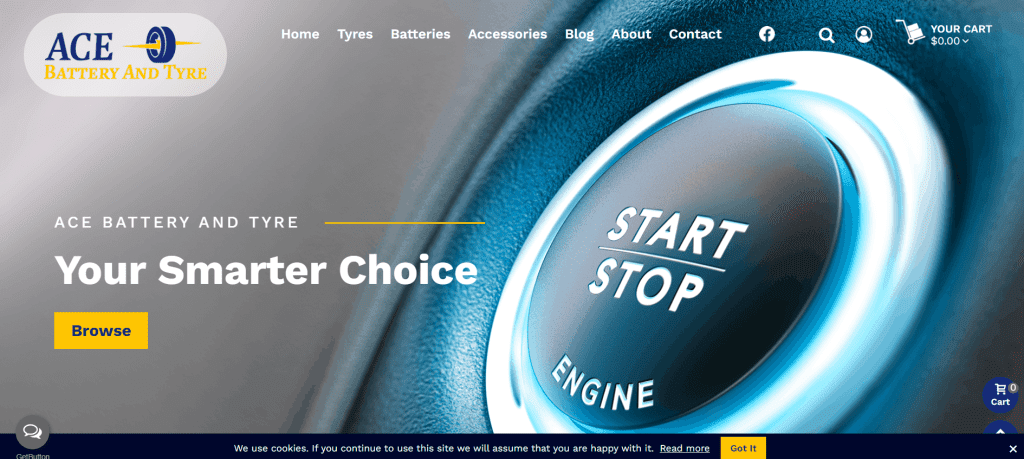 Ace Battery and Tyre has been in the battery and tyre replacement and installation industry since 2011.
It endeavours to deliver outstanding battery and tyre products and services for its customers. Its Petlas Advanced Internal Tyre Pressure Monitoring System (TPMS) With Auto Positioning Function is one of its unique best-selling products.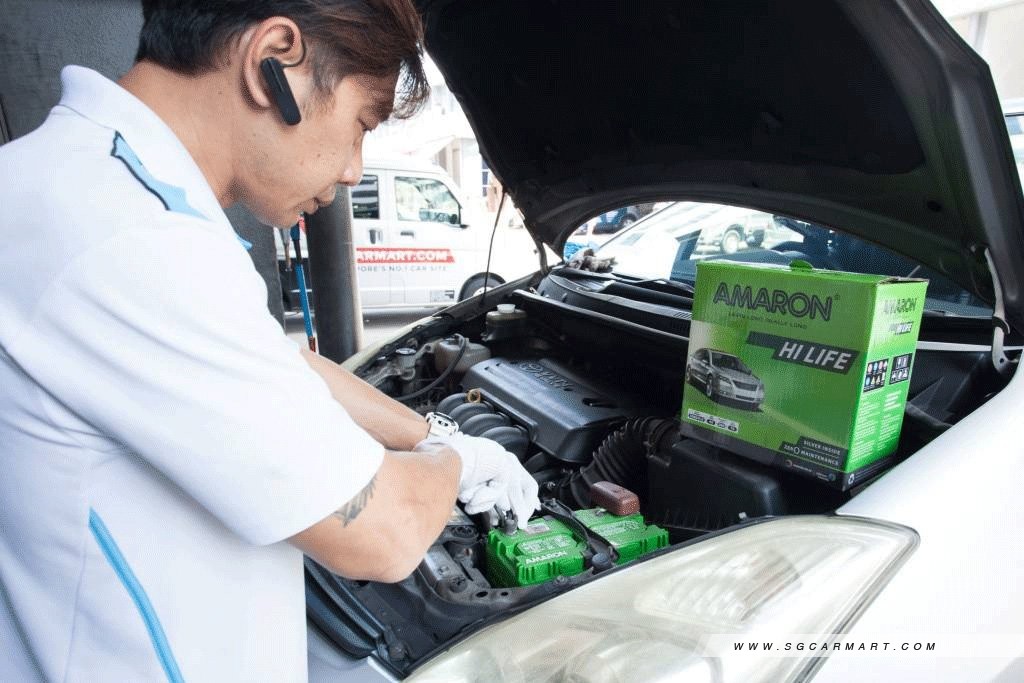 Simply bring your car to the company so that its team of experts can assess and diagnose the problem. If you're stuck in the middle of the highway with a dead battery, it also provides on-site car battery replacement to get you back on the road as soon as possible.
14. ZOZ @ Sin Ming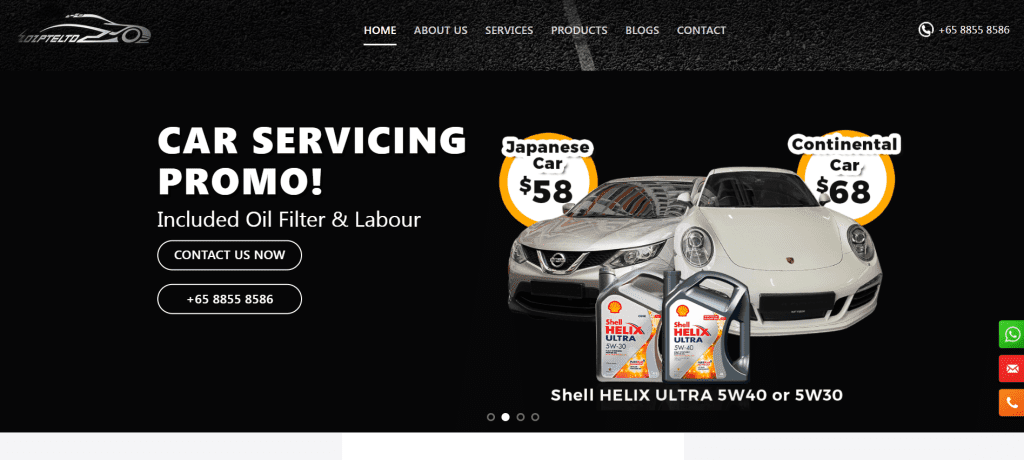 ZOZ Pte Ltd is one of the most popular tyre replacement and repair businesses in Singapore.
It is equipped with many years of experience, which has helped it establish a strong reputation in the industry. ZOZ hires only the best technicians who can resolve your car's problems in the most efficient manner.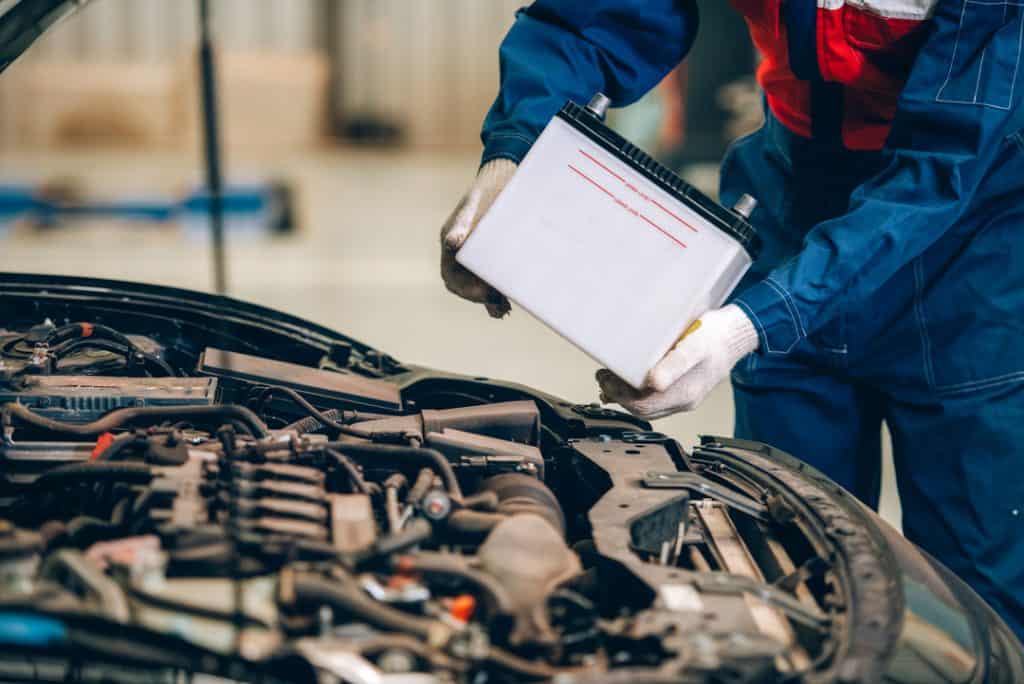 Apart from these services, it also offers other highly sought-after services like car battery replacements, car wheel alignment and balancing, car repair, and servicing.
15. 9Battery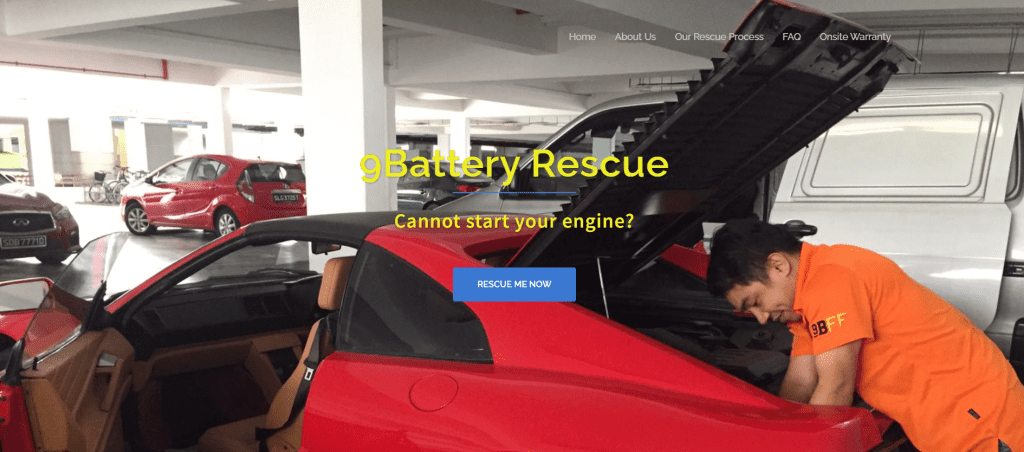 Can't start your engine?
9Battery wants to be the reliable automobile solution that will always be there for you. It aims to be transparent in what it provides and provide reliable help.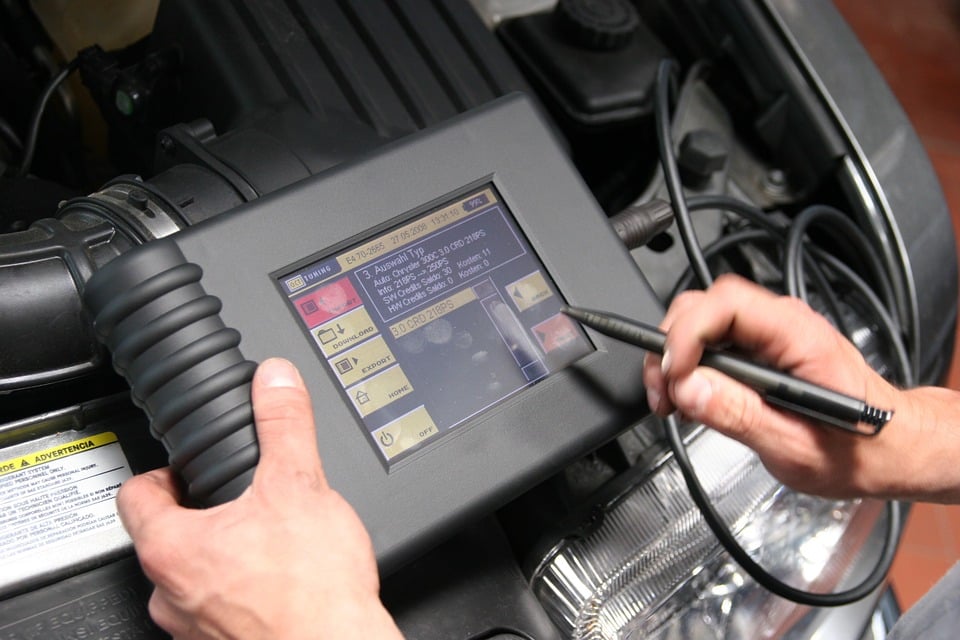 Even though it has not yet reached the capability of being a 24/7 rescue service yet, it is well on its way there by trying its best. Since 2017, it has been available 6 days a week with its mobile on-site vehicle that is ready to serve. Dial their number to experience fantastic service and exceptional fees today.
16. Hev Shop
Hev Shop is a leading hybrid and electric vehicle servicing centre. It performs hybrid car repairs, battery replacement, car maintenance, and servicing.
It also provides specialised servicing and repair packages for Lexus, Toyota, Honda, Porsche, Audi, and Volkswagen cars. The company only uses Panasonic hybrid battery packs for safety and reliability. With 50 years of automotive experience, it has the knowledge and expertise that you need.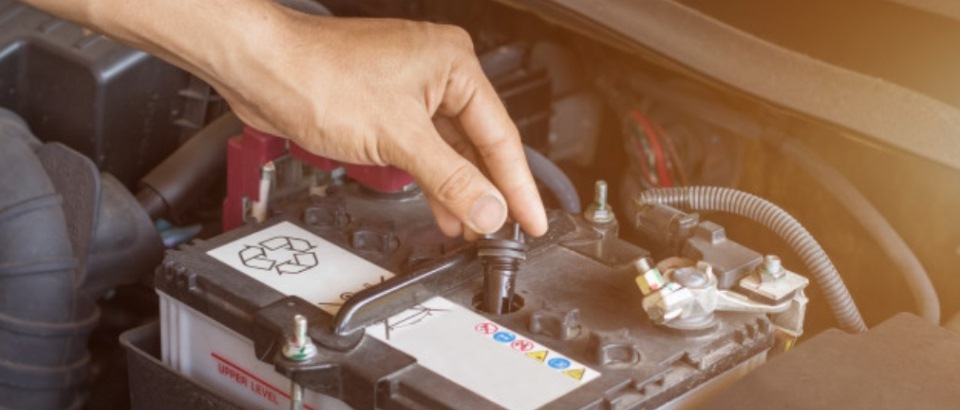 Hev Shop uses genuine parts with a committed warranty to offer you peace of mind. It has ready stocks and quicker turnover times as compared to authorised dealers. Consider getting the membership package to ensure your vehicle is well taken care of in every aspect.
17. Choon Huat Tyre & Battery Co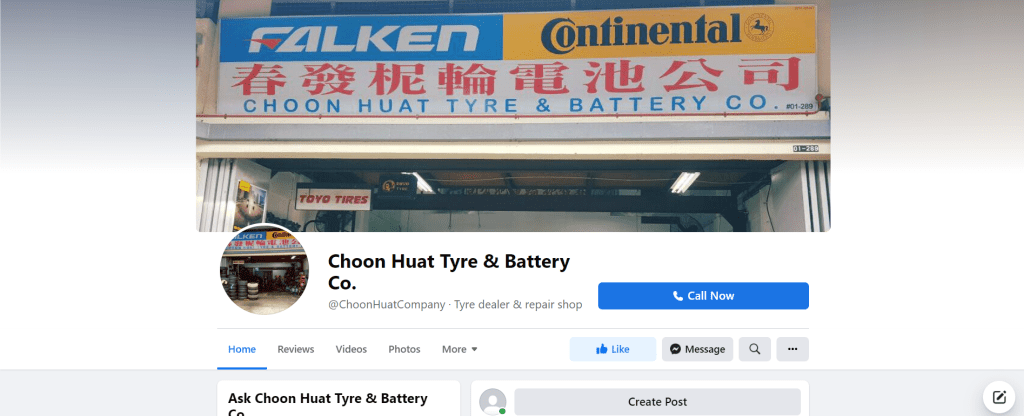 Choon Huat Tyre and Battery Co is a long-standing brand that offers tyre and battery replacements, as well as alternator repairs.
It aims to provide you with the most sincere of services and continues to discover ways to help you meet your needs. Located conveniently at Ang Mo Kio, Choon Huat promises to deliver the best service in Singapore even if it cannot match the best prices.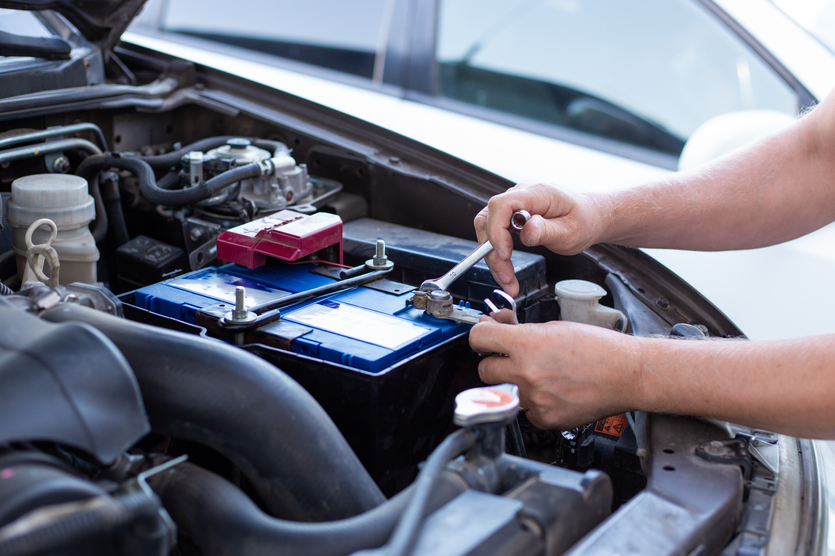 Visit them to replace your car battery if you're looking for excellent service from a highly experienced automotive shop!
18. Arrow Tyres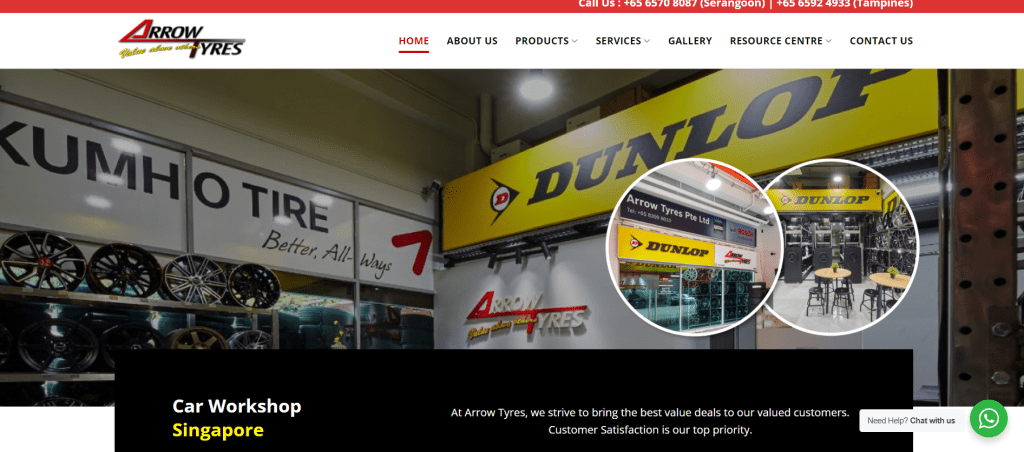 Arrow Tyres has been helping customers like you for more than a decade.
It is dedicated to providing the best deals and service in Singapore while being committed to continuous improvement. Since its inception, it has grown into one of the most reputable tyre retailers in the country.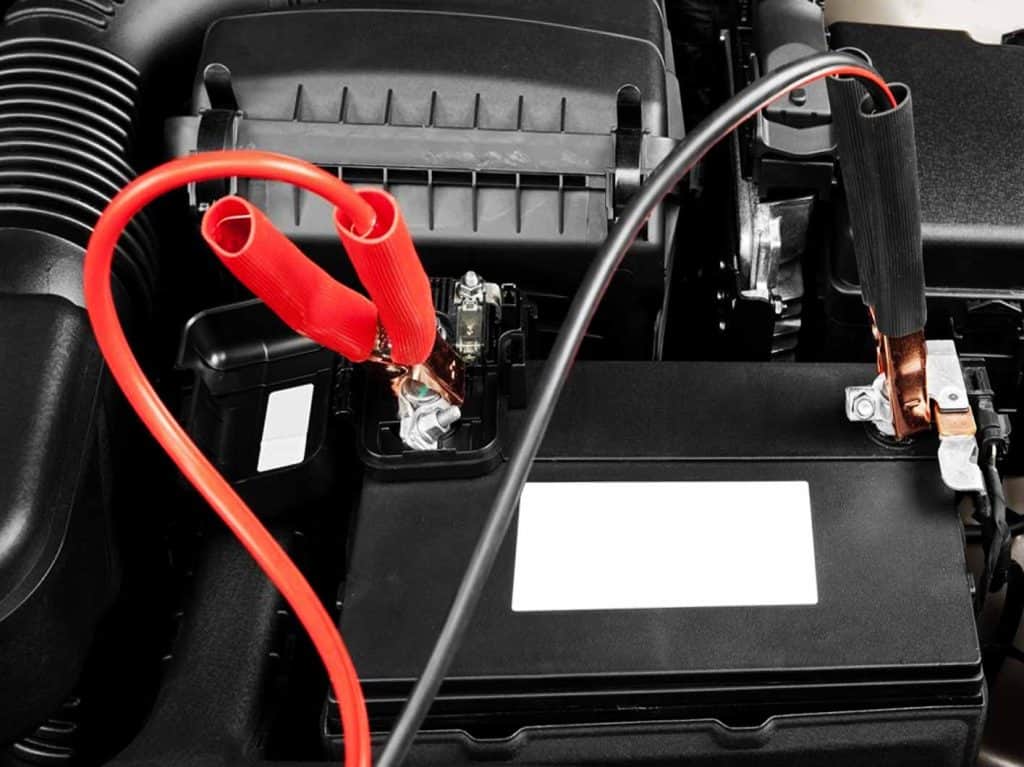 Arrow Tyres provides a vast selection of ready-stock tyres, sports rims, accessories, and car batteries at exceptional prices. Its experienced technicians manage Battbulance where after-sales support is available 7 days a week. Services are available up to 12am-midnight.
19. Kaizen Motors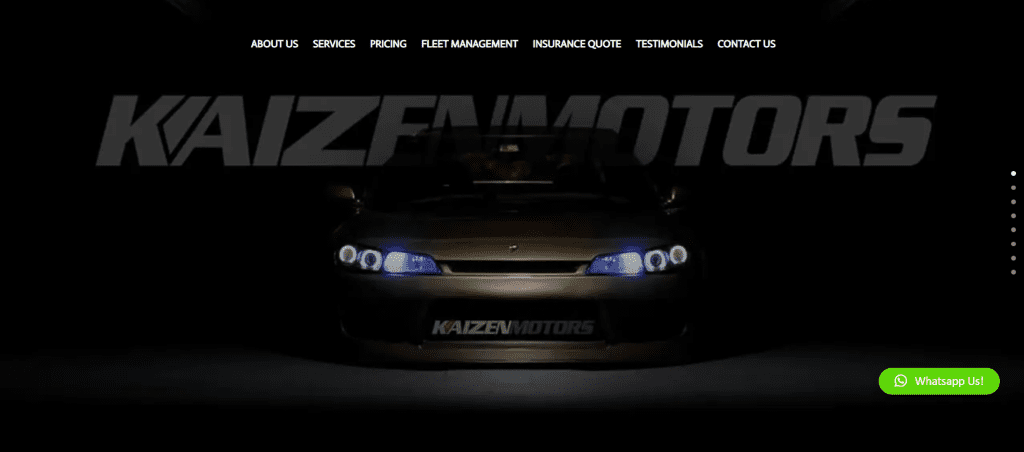 Kaizen Motors is on a continuous mission to do better and improve its work. Its commitment and love for autoworks are shown in its high-quality work and its customers' delight.
It takes pride in serving you properly and playing a role in making sure that every drive is safe and pleasant. Some of its services include car battery replacement, preventive maintenance, corrective maintenance, and more.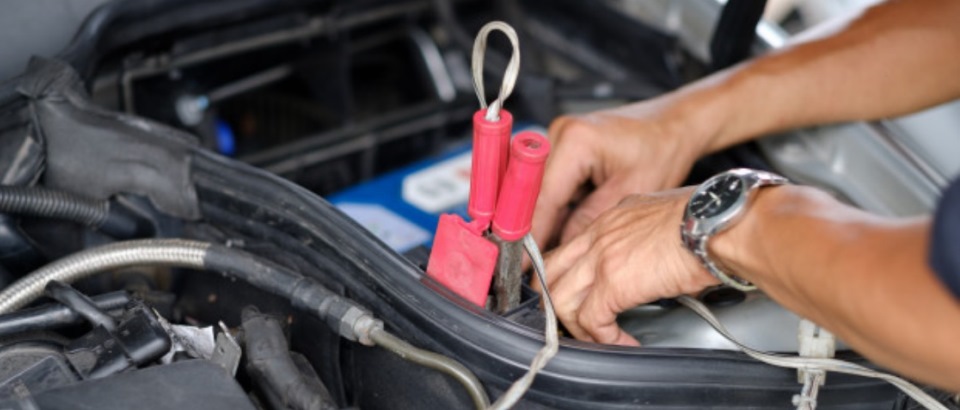 Kaizen Motors also has a fleet management programme for businesses. Simply sign your vehicles up with them so that they take complete care of your vehicles for you.
20. Khai Wah Battery & Tire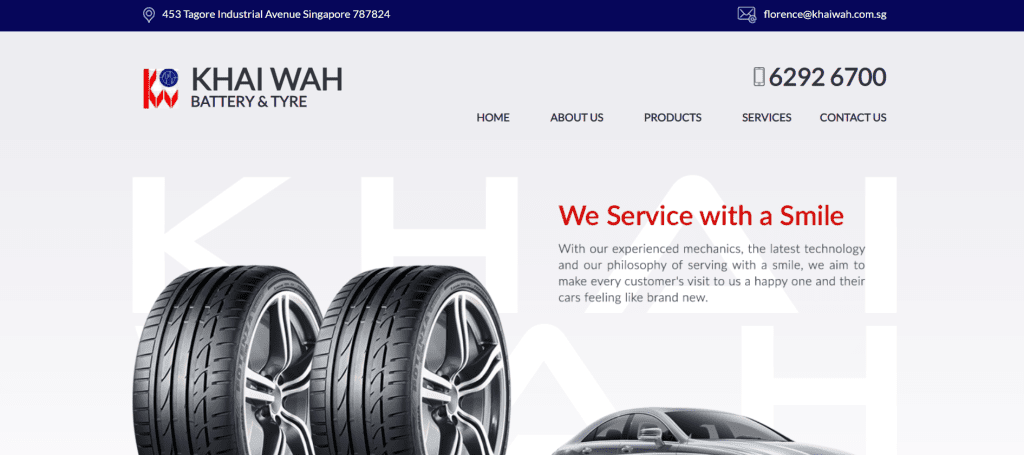 Khai Wah Battery & Tyre is fully prepared to help you solve your automobile problems with its team of experienced mechanics and the newest technology.
It serves with a smile and aims to make every customer visit a delightful experience. Having been established back in the 1950s, Khai Wah is one of Singapore's most long-standing and reputable automotive battery, tyre, and wheel businesses.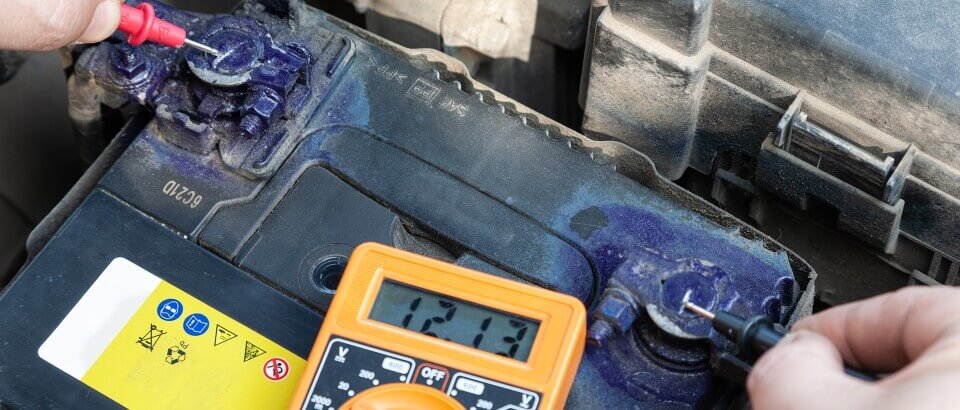 Some services include:
Tyre rotation
Full servicing
Aircon servicing
It also sells car batteries for you to buy and replace yours when required.
Conclusion
Do you have any reviews and comments to share regarding our choices for the best car battery replacements in Singapore?
While SBO is committed to supporting our local businesses, we welcome any feedback and anonymous sharing regarding your experience with the above car battery replacements in Singapore.
We hope that this guide will be useful in helping you to make an informed decision when it comes to finding the best car battery replacements in Singapore.
Explore More Content