The Best Places for Car Wash in Singapore to Keep Your Car Sparkling Clean [2023]
Car washes are like bathhouses for cars.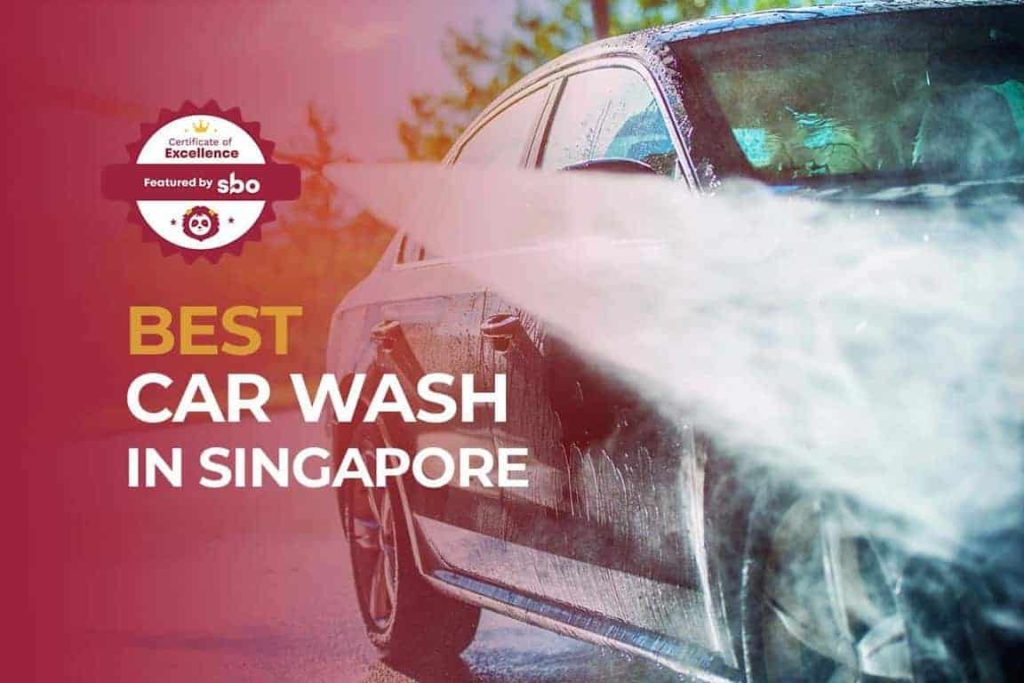 A car wash is a facility used to clean the exterior and, in some cases, the interior of motor vehicles.
Car washes can be self-service, full-service, or fully automated.
Looking for a car wash in Singapore? In this post, we've gathered all the details to compile a list of the 10 best car wash in Singapore to keep your car clean.
1. Boons' CarWash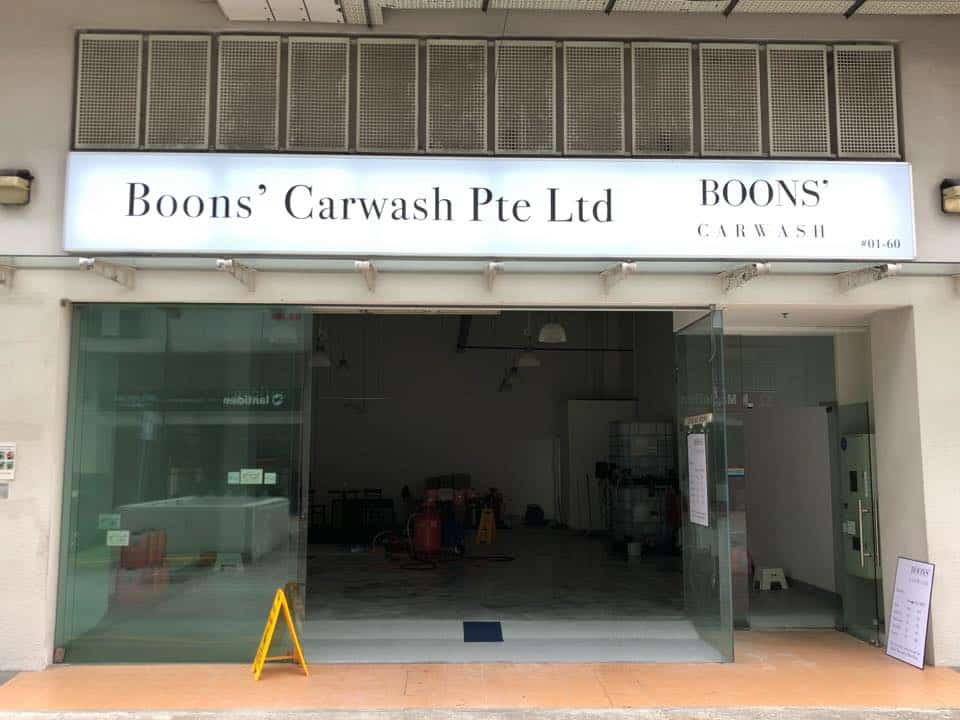 Boons' CarWash believes that all cars should be taken well care of to look their best.
Believing that a car wash doesn't need to be pricy, their prices are affordable.
Besides their traditional car wash services, the car wash in Singapore also offers a pest fumigation service for car owners to get rid of the pesky pests in your car.
Reviews praise the car wash in Singapore for their attention to detail; they will ensure that every crook and cranny in your car is clean after your car wash session.
2. Washlah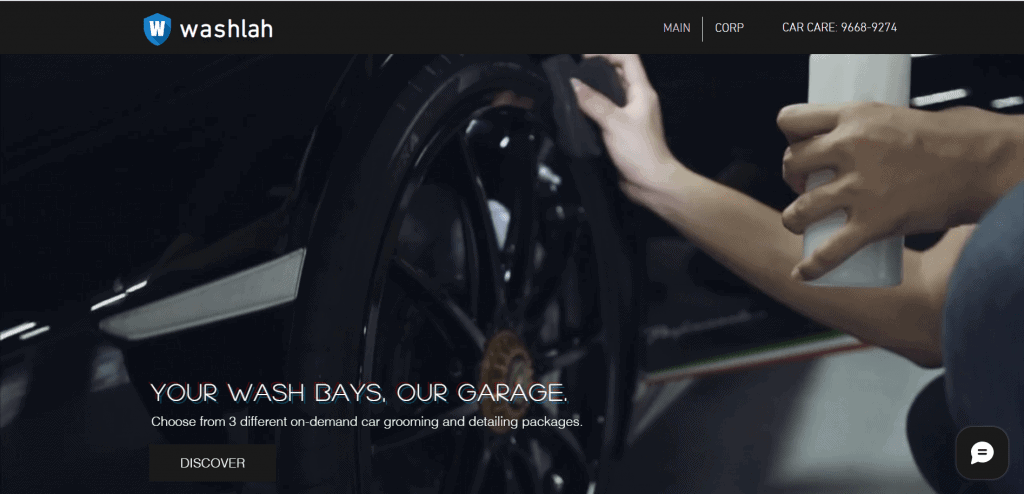 Washlah has been providing washing and grooming in the automotive industry in both private and HDB residential carparks since 2016.
They also provide total fleet washing solution for their corporate clients.
To achieve this, the company prides itself in its ability to provide reliable manpower, updated equipment and innovative scheduling.
Since their inception, they have serviced more than 20,000 vehicles.
They offer two tiers of car wash services, which include the following components:
Basic Series (BLT): Eco Wash (Washing Bay Not Required), Rim Care, Tyre Shine & Interior Vacuum – S$30
Premium Series (FXXX): High Pressure Water Pre-Wash, Foam Cannoning, Clay Mitt, High Pressure Water Rinse, Rim Degreasing, Tyre Shine, Interior Vacuum, Interior Conditioning, Interior Decontamination – S$45
Reviews praise the car wash in Singapore for their customer service; they take the time to explain every product used before recommending a package for customers.
3. Lambency Detailing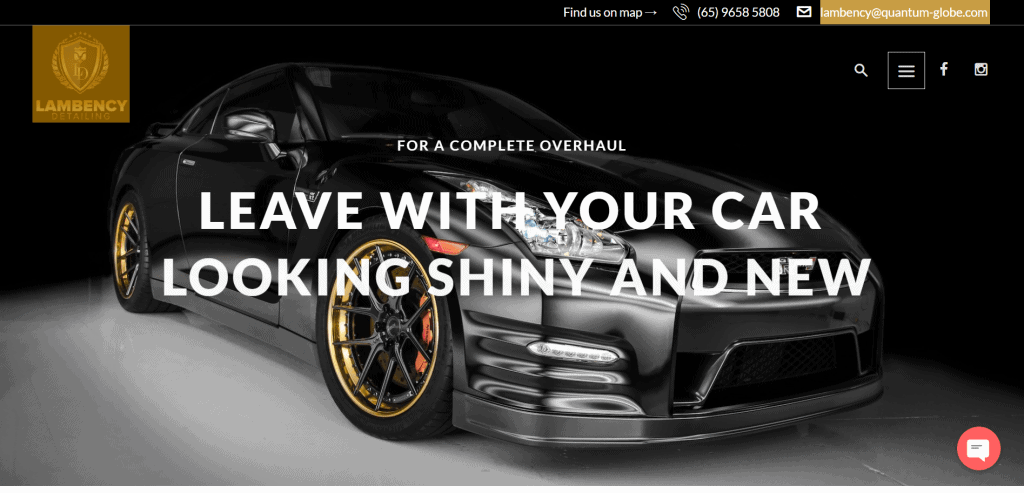 Lambency Detailing has built up its reputation as a meticulous auto detailer who ensures that all their customers have a pleasant experience and leave with a revamped masterpiece.
They offer quality car wash services like SONAX Car Spa.
SONAX Snow Foam Wash is a highly effective, phosphate free formula that penetrates and eliminates dirt without damaging or stripping the protective layer.
Everyday use of your car exposes it to all manner of dirt and residues – your paintwork can take a lot of abuse over a short period of time!
SONAX Snow Foam Wash can rapidly attach to the paintwork surface, breaking down the stubborn dirt.
Reviews praise the car wash in Singapore for offering value-for-money car wash services despite their prices being on the steeper side.
They also do a good job.
4. SPC Manual Carwash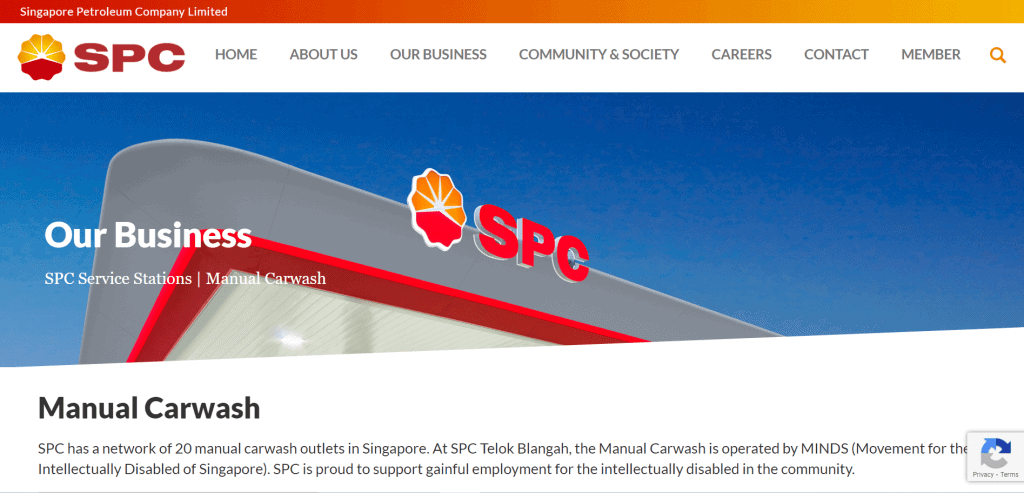 Founded in 1969, SPC has interests in oil and gas exploration and production, refining, terminalling and distribution, marketing and trading of crude and refined petroleum products.
SPC owns the third largest island-wide retail network of 40 service stations in Singapore, providing round-the-clock motoring services.
SPC has a network of 20 manual carwash outlets in Singapore.
At SPC Telok Blangah, the Manual Carwash is operated by MINDS (Movement for the Intellectually Disabled of Singapore).
The car wash in Singapore is proud to support gainful employment for intellectually disabled members in the community.
Reviews praise the car wash in Singapore for their friendly and polite staff.
5. Wash Collective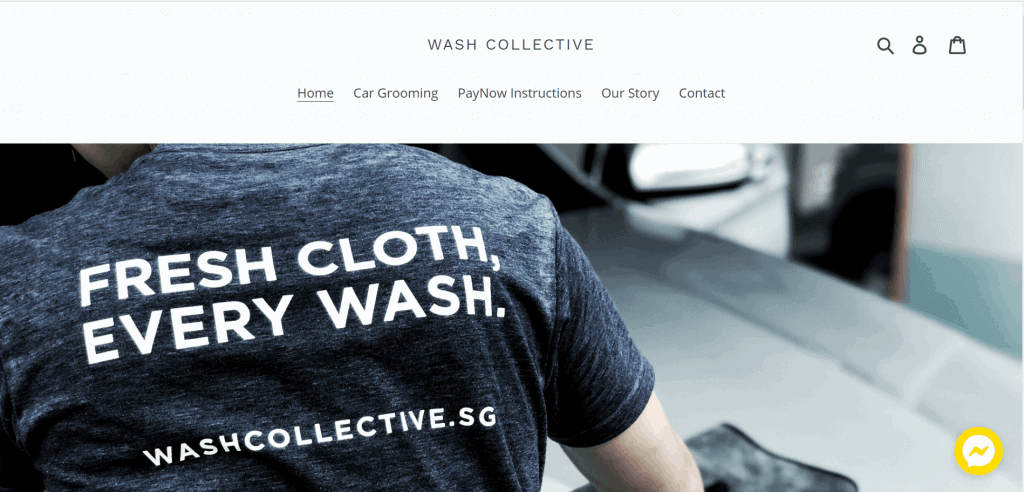 WashCollective is a mobile car grooming arm of Cars Collective, a car dealership that specialises in car consignment, COE renewal and motor sales consultancy.
At Wash Collective, they use fresh cloth on every car.
By not reusing cloth used on previous cars, the car wash in Singapore is able to properly eradicate dirt transfer.
Their Single On-Demand Car Wash is priced at an affordable S$16.00 for the areas of Punggol/Tampines/Pasir Ris/Seng Kang.
Their Scheduled Car Wash is priced at S$48.00 for the areas of Punggol West/Tampines/Punggol East/Pasir Ris.
Reviews praise the car wash in Singapore for their prompt reply and good service.
6. Finest Detailing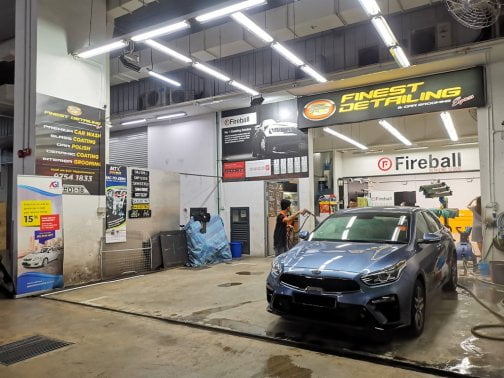 Finest Detail Express is a specialist in the following types of services: Premium Car Spa, Car Wash, Fireball Fusion Wax, Fireball Ceramic Coating, Interior Detailing, Pest Fumigation, Headlight Restoration, Solar Film Tinting, Steam Cleaning Interior.
Our recommendation is to go with their Fireball Premium Car Wash, which costs S$18.00 for a Small/Medium vehicle and S$23.00 for a Large vehicle.
The car wash in Singapore entails washing the exterior of your entire car with Fireball snow foam.
Reviews praise the car wash in Singapore for delivering despite the long queue.
7. Ninety9 Detailworks Singapore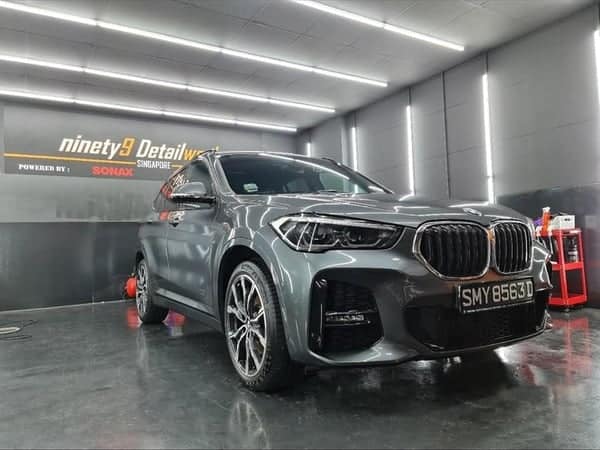 Over at ninety9, they believe all rides are equal and they should leave their shop gleaming with confidence. Head on over to pamper your car and let it shine.
Besides a car wash in Singapore, ninety9 also plies the SONAX Xtreme Spray + Seal.
This is another product they aim to provide customers with, which offers rain protection against the unpredictable weather in Singapore!
A sealant like this will ensure that rainwater will be much less prone to staying on your car's surface.
Reviews praise the car wash in Singapore for their attention to detail when carrying out their waxing services and their reasonable prices for a car wash in Singapore.
8. Shell Car Wash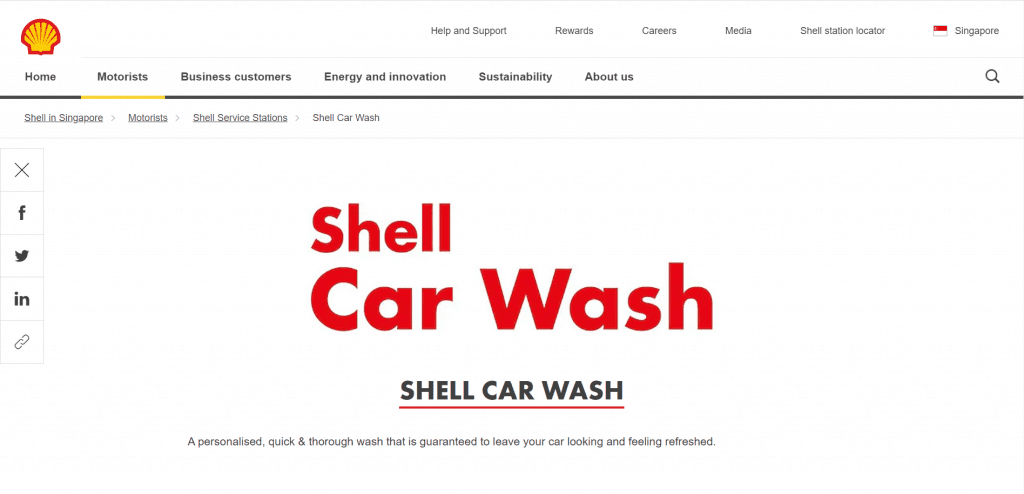 From quality fuels to the most mouth-watering bites, Shell service stations have everything you need to get back on the road. They also have a car wash in Singapore.
Shell Car Wash offers a personalised, quick & thorough wash that is guaranteed to leave your car looking and feeling refreshed.
The car wash in Singapore is manual.
Reviews praise the car wash in Singapore for being clean and conveniently located.
9. 5D Solutions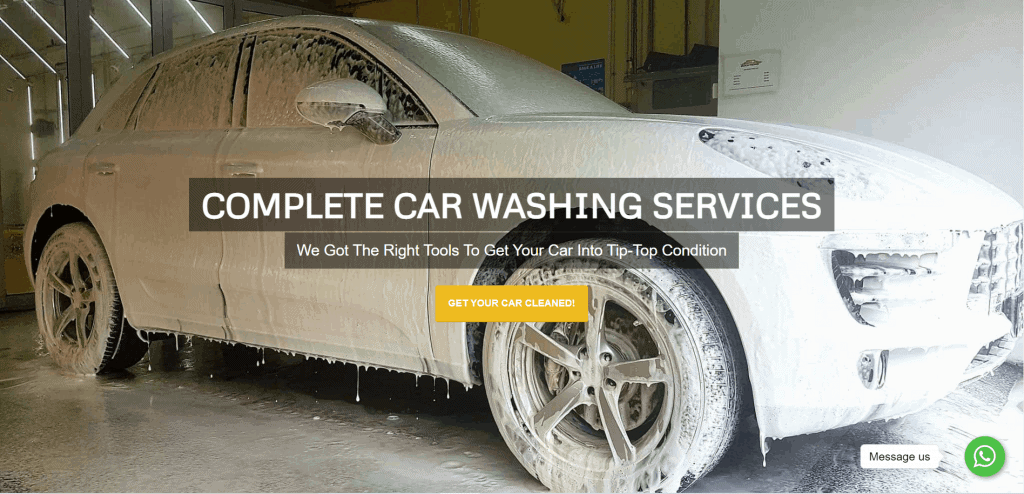 Looking for a reliable and professional car wash service? 5D Solutions provides quality manual car wash services.
They offer a suite of quality and thorough cleaning services that is guaranteed to get your car sparkling like new again.
With five years of experience, their staff are trained to use the right technique and equipment so that there are no scratches on your car during the cleaning process.
Using specialised equipment like clay bars and quality polishing pads, rest assured that your car will get the very best treatment at the car wash in Singapore.
Reviews praise the car wash in Singapore for their top-notch workmanship.
10. Shiokr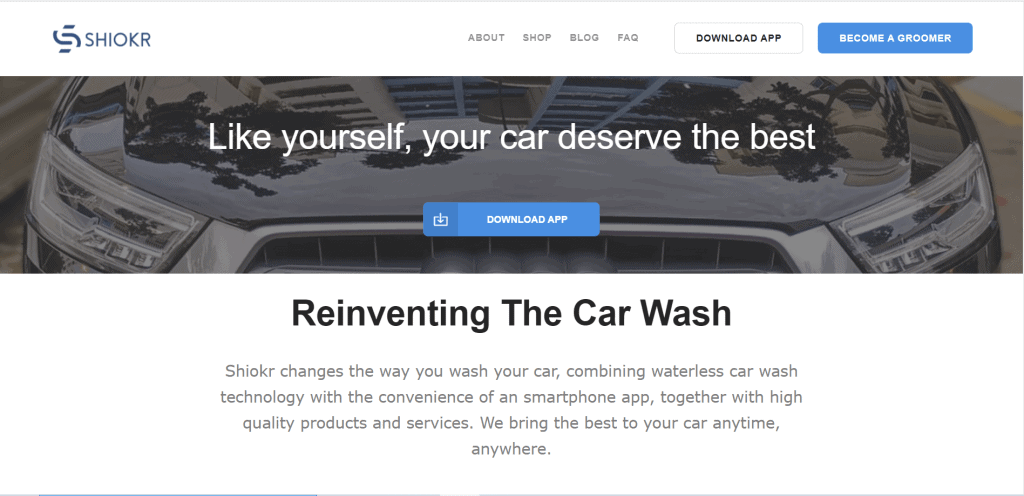 Shiokr is an on demand app that allows you to book a car wash anytime, anywhere.
The car wash in Singapore uses only the best products and well-trained groomers to provide the services.
They are also environmentally friendly and have modelled their business to one that will not only benefit you, but also the environment.
Their car wash formula is used on the Air Force One, military and corporate planes worldwide.
Their waterless car wash yields better results, and is is also beneficial to the environment due to the significant reduction of water use.
Reviews praise the car wash in Singapore for giving customers the convenience and the flexibility of having a car wash in Singapore at a parking lot near their home.
Conclusion
Do you have any reviews and comments to share regarding our choices for the best car wash in Singapore?
While SBO is committed to supporting our local businesses, we welcome any feedback and anonymous sharing regarding your experience with the best car wash in Singapore.
We hope that this guide will be useful in helping you to make an informed decision when it comes to finding the best car wash in Singapore.
Explore More Content