50 Best Free Resources to Learn SEO
In this article, we detail 50 of the best learning resources for beginners and veterans of the industry alike.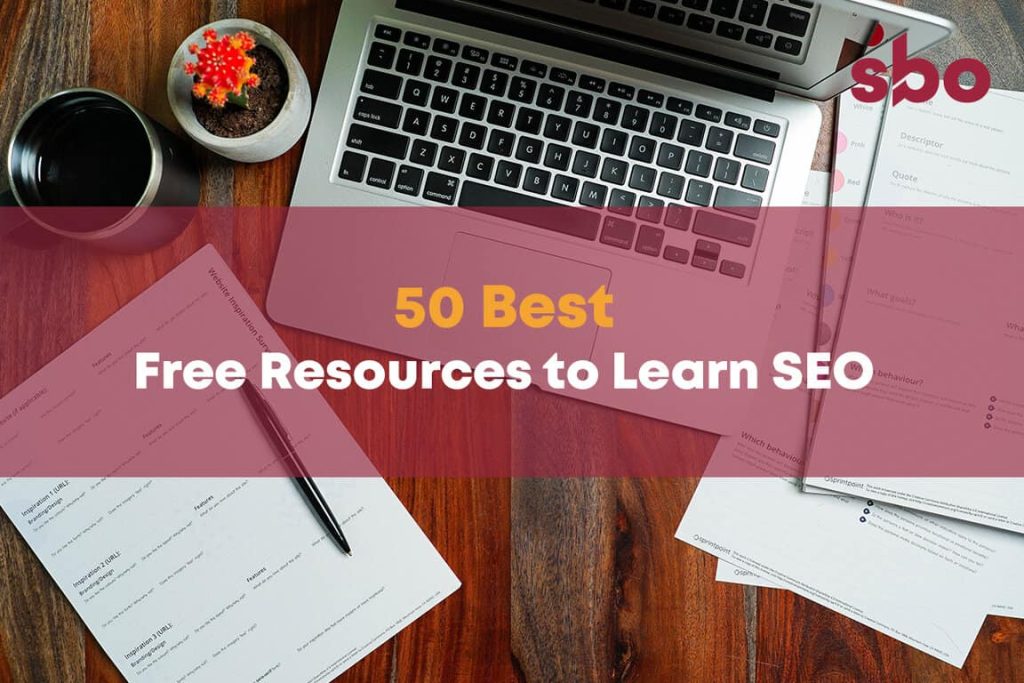 Where to Learn SEO?
Every skill requires a process of mastery and learning, and SEO is no exception. The world of digital marketing can be so vast and expansive that it is often difficult to even know where to start, with rookies being fazed by the wealth of information that greets them in the realms of Google and Bing. Most people may attempt to begin their SEO journey with no plan in mind, but that often ends in abject failure, without even understand what is SEO.
The journey of a thousand miles begins with a single step, and that step is crucial, which is why a comprehensive approach must be taken when delving into the broad discipline known as SEO.
A Curated List of 50 Resources to Learn SEO
In this article, we detail 50 of the best learning resources for beginners and veterans of the industry alike. This isn't a list of all the resources that are out there, but it is a list of the best tutorials and guides that are worth your time. What's more, all these resources can be accessed for free, so you can dive in instantly and start absorbing all that nutritious SEO knowledge.
We have sorted out the list into various mediums such as websites, forums, and books in order to streamline and organize this long list of resources. Accessibility refers to how easy the information will be and how technically demanding it is to learn, while Range refers to how broad the scope of the information supplied is, and the specific niche(s) it belongs to(if it is specific).
Beginners are complete rookies in the SEO game who have little experience, Intermediate refers to those with a solid foundation but lacking in the finesse and technical detail, while Advanced refers to those who have a decent understanding of many SEO concepts but wish to step up their businesses to the next level.
Websites and Channels to learn SEO
Learning about SEO fundamentals can be tough if information is not delivered in a concise and digestible manner. These websites, blogs and channels have been selected for their usefulness and effectiveness in conveying ideas.
#1: Quicksprout
Accessibility: Beginner to Intermediate
Range: General
Quicksprout is a top notch website started by Neil Patel in 2008 which contains lots of handy tips and tricks about online marketing and SEO in general. Their homepage features a website analyser (trademark Neil Patel) and a blog which is a goldmine for SEO knowledge. Their beginner guide and blog ideas post are great for novices to get a quick head start in learning SEO. Overall, this website offers a whole host of tried and tested tips for the budding online marketer.
#2: Neil Patel
Accessibility: Beginner to Intermediate
Range: General
Neil Patel's big bald head makes an appearance again with this website, aptly named after himself(personal branding enthusiasts, take note), following the success of Quicksprout. This website has similar traits to Quicksprout but is a treasure trove of Neil's personal insights and tricks to improve SEO performance. Some of the top blog posts by Neil include 58 Resources to Help You Learn and Master SEO and How To Find the Right Keywords to Rank #1 on Google For which are massive for beginners who need a quick boost. His website has tools which analyse your website and provide insights into required improvements such as Ubersuggest and the classic SEO Analyzer and he has a series of videos that contain nuggets of wisdom about shifting trends in the SEO industry and possible marketing blunders newbies may be committing. All in all, Neil Patel is a leader in SEO for a whole host of reasons and learning from the best is one of the best ways to learn.
#3: Moz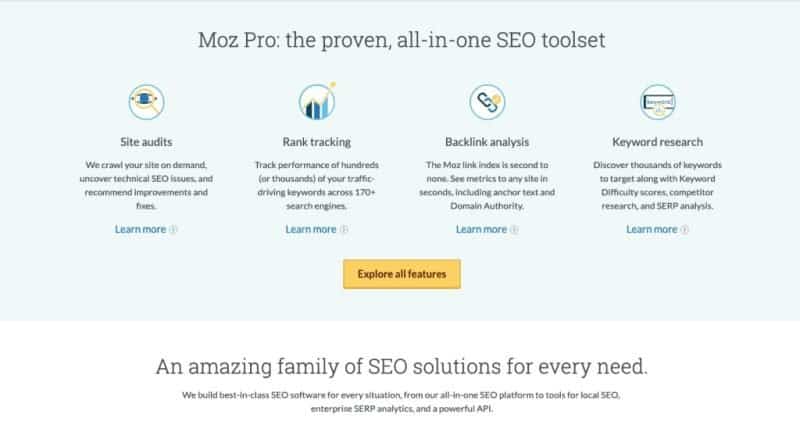 Accessibility: Beginner to Advanced
Range: General
There is no need to introduce Moz, one of the heavy hitters of the SEO industry. Learn the top strategies and tricks from the Moz SEO Learning Centre which sorts information by topic, making it a neat way to learn from the masters themselves. The Moz Beginner Guide to SEO contains a philosophy of SEO known as Mozlow's Hierarchy of Needs, which is a play on Maslow's Hierarchy of Needs. This school of thought opens up a world of possibilities for the fresh students of SEO and is a great overall resource.
#4: The SEM Post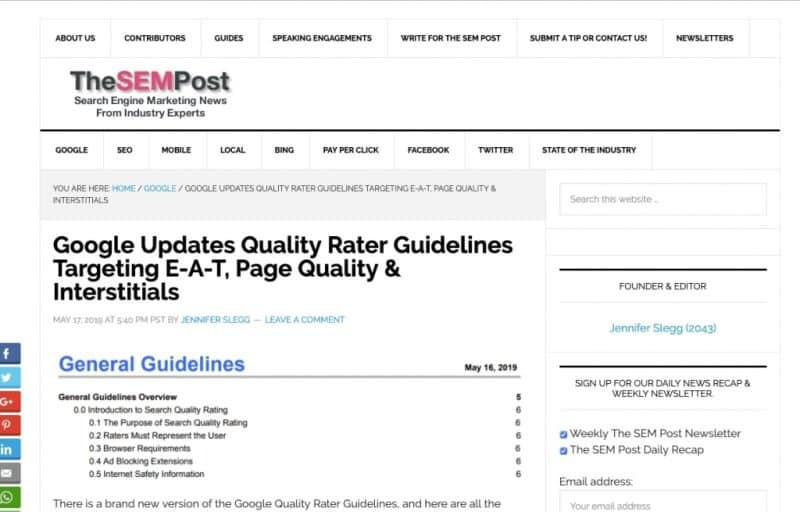 Accessibility: Intermediate to Advanced
Range: Google Guidelines
The SEM Post harks back to the good old days of simple websites with their newsletter-like format and basic interface. Containing the latest news about Google algorithms, SEO changes in the industry and articles about increasing website viewership, The SEM Post is a decent resource for those who are already a little familiar with the SEO scene and wish to find slightly more specialised guides and tips. Google guidelines and Page quality are some of the niche topics covered extensively on this website.
#5: GSQi Blog
Accessibility: Intermediate to Advanced
Range: Online Marketing and Technical SEO
Experienced digital marketer Glenn Gabe's blog, known as G-Squared Interactive or GSQi for short, is a great resource for learning the marketing side of SEO, along with highly technical tips for the more advanced SEO specialists. He writes a monthly column which deals with advanced SEO topics such as Search Engine Results Pages (SERP), Featured Snippets and Content Writing. His writing style is analytical and technical, and is highly detailed in exploring every nook and cranny of the topic he is covering. Blog posts are sorted by date(which is a minor gripe I have) instead of topic, but the detail and level of clarity each article offers is too good to pass up. This resource is recommended for more advanced practitioners of SEO.
#6: State of Digital
Accessibility: Beginner to Intermediate
Range: General
State of Digital is a website dedicated to empowering learners of marketing with the right skills to succeed in the ever changing landscape of digital marketing. Posts are uploaded regularly on their blog which covers SEO, Social Media, Paid Advertising and even public speaking, which shows their commitment to crafting a holistic marketing resource. With a range of authors contributing stellar content such as this guide to starting SEO campaigns, State of Digital is a great resource for aspiring marketers, SEO related or not.
#7: HubSpot Blog
Accessibility: Beginner to Advanced
Range: Inbound Marketing
Another giant of the marketing industry makes its presence known on this humble list, with a vast resource for SEO learning. Inbound Marketing is HubSpot's specialty, but their blog contains many great lessons for the SEO learner. This article about Content Creation is a top pick for the valuable insights it offers. Additional tools of the trade are some Free Marketing Resources curated by HubSpot and their Research section, which has statistics and analysis on marketing trends and the facts about successful and unsuccessful methods in marketing.
#8: Thinking Notes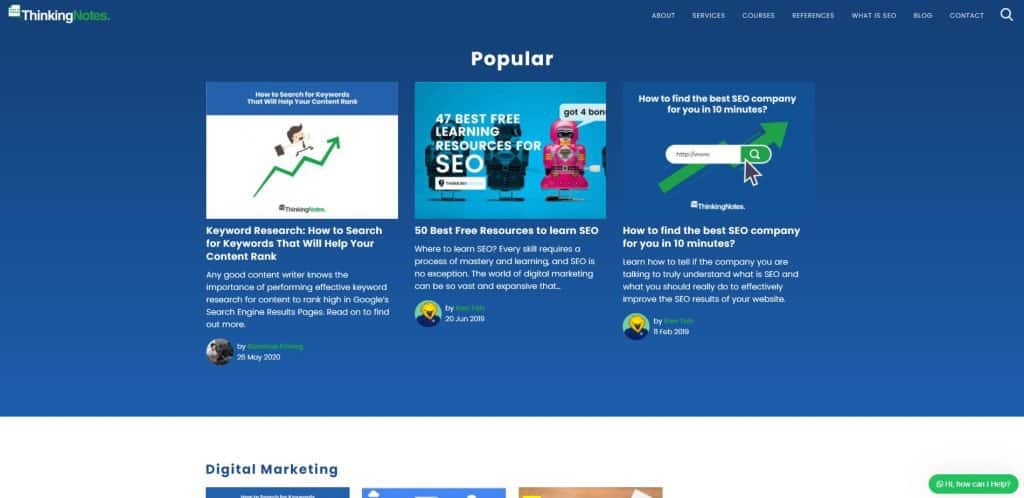 Accessibility: Beginner to Intermediate
Range: Local SEO, Content Creation and Digital Marketing
As one of Singapore's top SEO companies, we run a blog that details techniques and tips we learnt from our actual SEO projects. From teaching beginners how to select photo repositories, case studies that demonstrate how SEO techniques apply in reality and grappling with common challenges in SEO and web design, the Thinking Notes blog is one that serves to relay lessons through experiences and solid, factual knowledge. Beginners can learn from the handy SEO guide available and improve their SEO results.
#9: Backlinko
Accessibility: Beginner to Intermediate
Range: Backlinks, Content Optimisation
Backlinko is the brainchild of SEO innovator Brian Dean (whose baldness rivals that of Neil Patel). With thorough and detailed content which covers topics such as but not limited to Backlinking, SEO guides and Content Optimisation, Backlinko is a great starter pack for fresh SEO recruits looking to get advice on link building. This Link Building Guide is the Bible of link building, while his philosophies on content optimisation and content writing have been well documented and can be vouched for by many industry professionals. Overall, Backlinko is a well-rounded SEO resource which has plenty of guides and learning resources that will help you establish a foothold in the SEO industry.
#10: Portent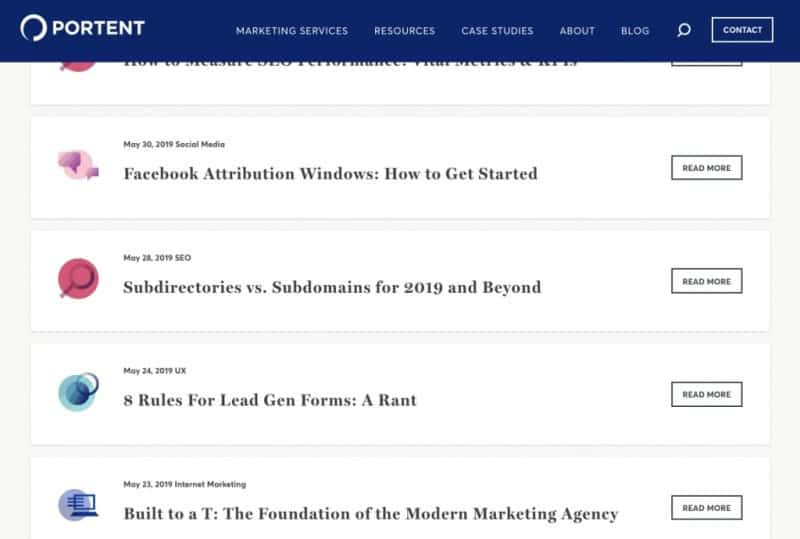 Accessibility: Intermediate to Advanced
Range: Digital Marketing, Content Optimisation, Copywriting
Learn from one of the internet marketing juggernauts with their online blog, which is rife with sound advice about digital marketing trends and copywriting. Their concise article aptly titled "The Digital Marketing Checklist" is a handy reminder for SEO enthusiasts about the basics of digital marketing. In addition to that, Portent's blog also contains articles related to Analytics and PPC. This PPC Beginner guide (for mobile) is an example of some of the valuable content on this blog. Portent is recommended for those with a little more experience in Digital Marketing and SEO, due to the technical nature of some articles.
#11: Go Fish Digital
Accessibility: Intermediate
Range: Content Marketing, Paid Advertising, Reputation Management
Founded in 2005, Go Fish Digital is a company that specialises in SEO and helps its clients with content marketing, advertising and reputation management. For learners of SEO, Reputation Management may not be a high priority as the more technical demands such as content, domain authority, link building and web page optimisation are essential. However, reputation is still key to giving websites an extra edge over their competitors. This 5 step guide comes in handy and is concise and easy to read. Their blog also contains heaps of articles about web design, social media and content creation, so that may interest the voracious SEO learners out there.
#12: SEJ (Search Engine Journal)
Accessibility: Beginner to Intermediate
Range: Content Marketing, PPC
Search Engine Journal is an online repository of articles that are centred around SEO and building your business. Their top resources include the Content Marketing section which includes tips on sourcing ideas and how to sell them to an audience and this guide to growing an SEO company into a brand. SEJ's ebook collection can also be of use to the developing digital marketer, especially their Advanced Technical SEO guide which was made in conjunction with DeepCrawl, one of the leading website crawlers in the world.
#13: Edit
Accessibility: Intermediate
Range: General
UK based marketing agency Edit has a superb blog that contains many useful tips and tricks for SEO. There is a whole range of articles to read on topics such as Analytics, PPC, PR and User experience, so web designers and marketers will have lots to learn about. The top pick is Edit's series about how UX is essential in SEO web design, which can give SEO learners a different angle on how to approach SEO.
#14: Blind Five Year Old
Accessibility: Intermediate to Advanced
Range: SEO Philosophy, Technical SEO
Fortunately, this website is not about blind five-year-olds. Run by A J Kohn, a veteran in the marketing industry, this website is full of interesting insights about the SEO world. Where you would find fundamentals in the teachings of Brian Dean and the less obscure SEO moguls, this website introduces students of the SEO world to a unique philosophy – simply treat search engines as if they are blind five-year-olds. In addition to some technical information, this quirky resource for SEO also gives readers many insights into life and learning. It's essentially a site with a soul for SEO.
#15: Search Engine Land
Accessibility: Beginner to Advanced
Range: General
Search Engine Land is one of the top sites to follow if you want to stay updated about Google's search algorithms and policies. With a constantly updated blog and articles about crawling, google search ranking and general SEO, this website is great for those who are looking to stay on top of the competition and learn along the way. Their guide to SEO is also a great resource to learn SEO, it contains 9 chapters and a unique method of classification that quantifies success factors and teaches the uninitiated how to understand key factors to succeed in SEO.
#16: Aaron Wall
Accessibility: Intermediate to Advanced
Range: PPC, Search Engine History
SEO Book founder Aaron Wall has a personal blog chock full of quirky anecdotes and musings about life but buried deep within is quality SEO content. His PPC Blog contains great information related to PPC for those who have a basic understanding of it, while his original website SEO Book is a decent resource for quick tips and tricks related to boosting site traffic. This guide to SEM (for non-profit organisations) is a great start for beginners.
#17: SEO by the Sea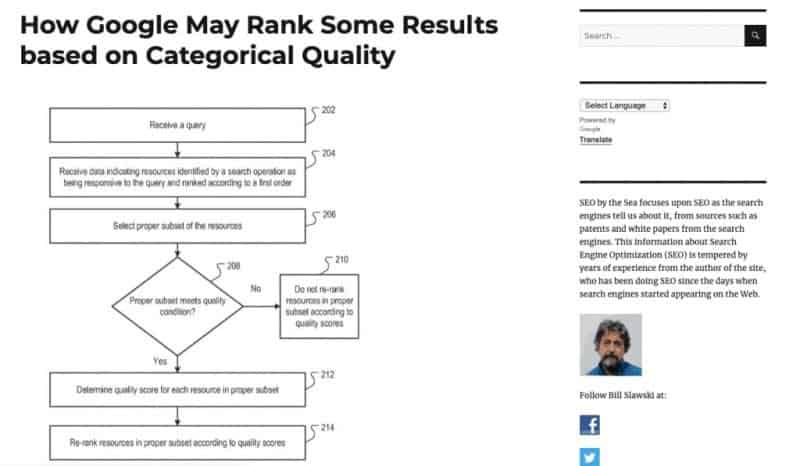 Accessibility: Beginner to Intermediate
Range: Technical SEO
SEO by the Sea is a blog created by Bill Slawski who also works at Go Fish Digital. It details the machinations behind some of google's algorithms and processes while offering the reader an insight into how to maximise site traffic and get results. The knowledge base is good for beginners who may lack technical SEO knowledge and wish to gain a deeper understanding of the nature of analytics, search functions and more. This article is one of the top recommendations on the blog.
#18: Search News Central
Accessibility: Beginner to Advanced
Range: General
As their motto goes, Search News Central is a "Place to learn, teach and share", making it an easy pick on this list. For SEO apprentices, easy guides such as the Introduction to Google Data Studio and how to influence customers with Google Post are welcome essentials on the learning journey. SEO masters may seek philosophical grounding in articles such as this article about humanity in web design, or look to learn from useful case studies. Overall, this site is a great staple for SEO enthusiasts who have exhausted the mainstream websites for knowledge and seek new frontiers to use more learning material.
#19: Pro Blogger
Accessibility: Beginner to Intermediate
Range: Blogging, Content Creation
While predominantly a website catering to bloggers, Pro Blogger does contain relatively niche content that can allow SEO learners capitalise on the power of blogging for a client's SEO. With useful advice on selecting the right blog host or analysing blog traffic and numbers, it's a nifty little site for those looking to optimise the blogging aspect of SEO.
#20: FTF (From the Future)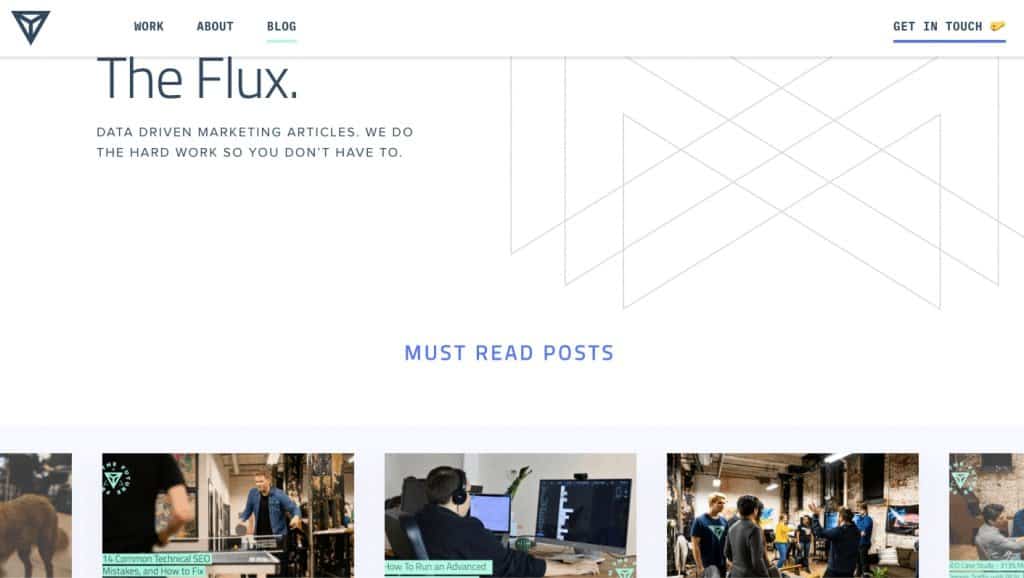 Accessibility: Beginner to Advanced
Range: Technical SEO
This SEO agency has a detailed, thorough blog containing various ideas about technical SEO and an emphasis on thinking processes. This article specifically details how one should design a content map and beginners are highly encouraged to read it for insights.
#21: LinkedIn
Accessibility: Expert
Range: Technical
LinkedIn is a valuable platform for people who want to learn about SEO from experts in the field. By following and connecting with SEO professionals and thought leaders, individuals can gain access to a wealth of information and insights on the latest trends, best practices, and strategies for improving search engine rankings. LinkedIn groups and forums also provide opportunities to engage with peers and ask questions, while webinars and courses offered by SEO experts can offer a more structured approach to learning. By taking advantage of these resources, individuals can develop their SEO skills and stay up-to-date with the latest developments in the field.
#22: Kalmezeus Software
Accessibility: Intermediate to Advanced
Range: Content Creation, Link Building, Programming
Enter Kalmezeus, a website started by software developer Patrick McKenzie (and named after a DnD dragon), which is host to a whole range of great information. His "Greatest hits" list contains articles, videos and presentations of his experiences which can be insightful. For SEO enthusiasts, his articles on strategic SEO for startups and link building are must-reads.
#23: Search Decoder
Accessibility: Beginner to Intermediate
Range: Keywords, Link Building, Content marketing
SearchDecoder is a US-based SEO Bootcamp company that does SEO courses and teaches clients how to do successful SEO. As always, companies like that tend to have a few awesome free resources to learn from. The creation of SEO templates is a neat little trick, as is website speed optimisation for WordPress.
#24: TutorialsPoint SEO Tutorial
Accessibility: Beginner
Range: General
For theoretical knowledge and technical details, TutorialsPoint can be a great resource to learn terminology and jargon involved. However, do bear in mind that it is a general tutorial site, so don't expect any mind-blowing insight or deep philosophical musings on this site. Short, concise information for beginners is all you can find here, but it can really distill the essence of SEO.
#25: SEO Nick
Accessibility: Beginner to Intermediate
Range: Analytics, Content Marketing, Technical SEO
In terms of learning SEO, SEO Nick's appeal to the curious would be their emphasis on providing robust case studies and evidence alongside clear explanations. These articles on how to choose a domain name and keyword research are good general resources for SEO learners. Their On Page SEO guide is also crucial to helping one develop a tactic for their business.
#26: ViperChill
Accessibility: Intermediate to Advanced
Range: Link Building, Content Marketing
ViperChill is a cozy blog about SEO that contains effective advice on how to get high conversion rates and build crucial links. From how to dominate Google and build backlinks to finding niches to exploit, this site has it all. More experienced and competent SEO practitioners may experiment with some of ViperChill's methodology to yield results.
#27: NicheHacks
Accessibility: Beginner to Advanced
Range: Niche finding, Content Creation
As the name suggests, NicheHacks' aim is to hack into a niche or to find one that has not been fully explored and completely hack it, which can be essential for smaller SEO companies to build a platform off. Fresh learners are advised to start here, while those looking to riff off ideas may explore the niche market. While it would appear that this website is meant specifically for business owners or web designers who are assisting business owners, it does help to get in sync with what SEO clients are interested in and possible marketing ideas may surface just reading some of the interesting details on NicheHack.
#28: KaiserTheSage
Accessibility: Beginner to Intermediate
Range: General
This useful learning resource for SEO is a blog started by Jason Acidre, a top SEO practitioner in the Philippines. His content is detailed, presentable and easy for learners to understand, which is overall great for beginners. This guide about how to do SEO for new websites can be a good first step for new SEO learners, while this guide to increasing search traffic documents his experiences with maximising traffic to his blog in a year. Many other quality posts can be found on his blog, which pumps out articles frequently.
#29: Robbie Richards
Accessibility: Beginner to Advanced
Range: General
Robbie Richards is an Australian SEO guru who has seen much success in the world of online marketing. His blog has several handy guides for newbies such as this amazing piece of "Skyscraper Content" about how to make your website rank on the first page of google. Another handy item is this list of plugins for WordPress.
#30: SmartBlogger
Accessibility: Beginner to Intermediate
Range: Content Creation, Content Marketing, Blogging
While primarily a website catering to bloggers, SmartBlogger contains various snippets of information that are useful to SEO learners who wish to improve their content writing and marketing skills. From Blog Comments to Evergreen Content, SmartBlogger teaches SEO rookies how to craft enticing content which is built upon a solid foundation. This post about Irresistible Subheads takes the cake when it comes to great advice, and it isn't the only useful piece of information you can learn about SEO from SmartBlogger.
#31: BuiltVisible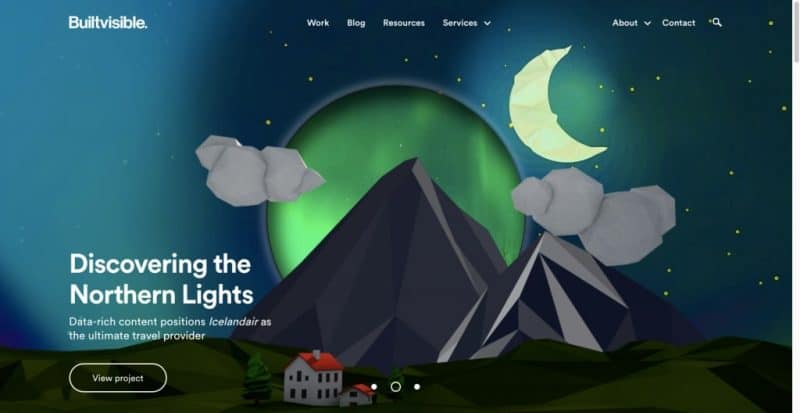 Accessibility: Beginner to Intermediate
Range: Mobile SEO, Link Building
This website has a great overall aesthetic design, which also fits its streamlined content about Mobile SEO. Clearly whoever designed the UI and graphics meant to illustrate how web design can be crucial in garnering interest. This nifty guide to Mobile SEO is a breath of fresh air after reading the 100th post about backlinking and content writing, while this article about duplicate content can help beginner SEO fanatics avoid common mistakes. All in all, the ideas on BuiltVisible are really helpful and are specialised for building a brand.
#32: Distilled
Accessibility: Beginner to Advanced
Range: General
For learning SEO, experienced SEO practitioners Distilled.net are a great source of knowledge to learn from. Having had great results with several top clients, their information is tried and tested. One of their best resources in this guide to Mobile SEO, which highlights the importance of mobile page design and technical SEO (Disclaimer: you will have to sign in to read the full article).
#33: Yoast SEO Blog
Accessibility: Beginner to Intermediate
Range: General
Everybody knows Yoast SEO as that wonderful WordPress plugin, but the benefits do not stop there. On their SEO blog, Yoast has plenty of great advice such as methods of improving conversion rates and optimising text purpose for SEO. Their website is full of hidden learning points for SEO and is definitely a source of good SEO material for beginners.
Specific Articles to learn SEO
As we've covered some of the best sites which constantly churn out great insights and advice about the SEO industry and top learning resources for SEO, here are several articles we believe to be top picks and can stand alone as one of the best free resources for learning SEO.
#34: The Ultimate Guide for SEO Beginners by Mangools
If Backlinko, Neil Patel and Moz are the Bible, Torah and Quran of SEO, this guide by Mangools is all of them compiled, combined, and condensed for beginners. I'm not saying you should skip all the other resources out there, but this guide does an extremely great job of taking fundamental principles and explaining it in terms any layman would understand. It gets better as the bottom of the mammoth 81-minute read contains links to other recommended resources for SEO learners. If you need to pick only 1 article to browse through in a day, pick this article as it is worth the time.
#35: Local SEO: How to Rank your Local Business by Matthew Barby
When it comes to the actualisation of an SEO agency's aims, the best way to see results is to see a client's sales or business figures going up. This excellent write up by Matthew Barby details exactly how to optimise a local business and outrank competitors in the same area. Unlike some other articles, this one is quick and easy, allowing SEO learners to focus more on the pragmatic side of SEO.
#36: The Importance of Keywords by Shout Me Loud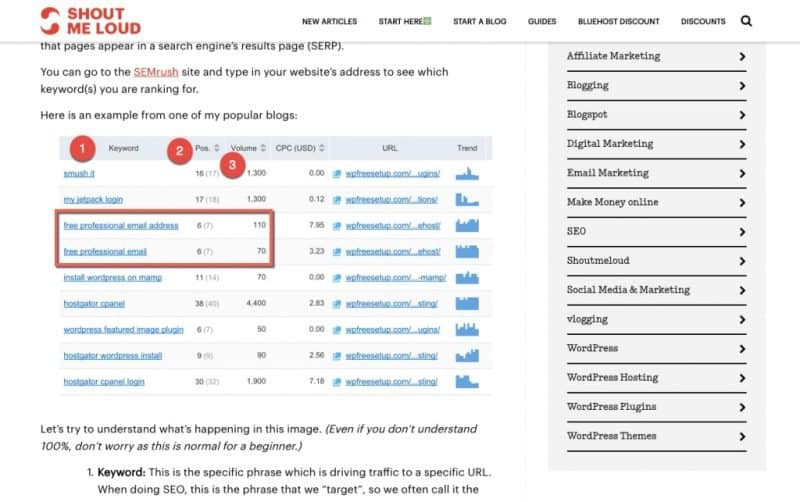 Keywords, keywords, keywords. Always one of the first fundamentals of an SEO specialist, keywords are practically the bread and butter of SEO, and what better way to learn about them than reading them from an award-winning blog. In this concise article, the machinations of Google's approach to keywords is revealed to learners of SEO in a simple and effective way. Look no further for a straightforward article explaining keywords.
#37: 27 Free Ways to Improve your SEO by Thinking Notes
For those who are not keen on splashing the cash to rank on google, this quick read by one of the best SEO services in Singapore can provide you with the necessary tools to alter your results. It is split into On-site and Off-site SEO for categorisation and every point is as effective as it is concise. This resource is invaluable for those who need a simple solution that does not require a huge investment.
#38: Noob Friendly Guide to Link Building by David McSweeney
As the title suggests, this guide is for complete noobs who are new to learning SEO. With insights into domain authority, anchor text and nofollow/dofollow links, it is a mainstay for those who are just diving into the world of backlinks.
#39: A Beginner's Guide to Website Speed Optimisation by Kinsta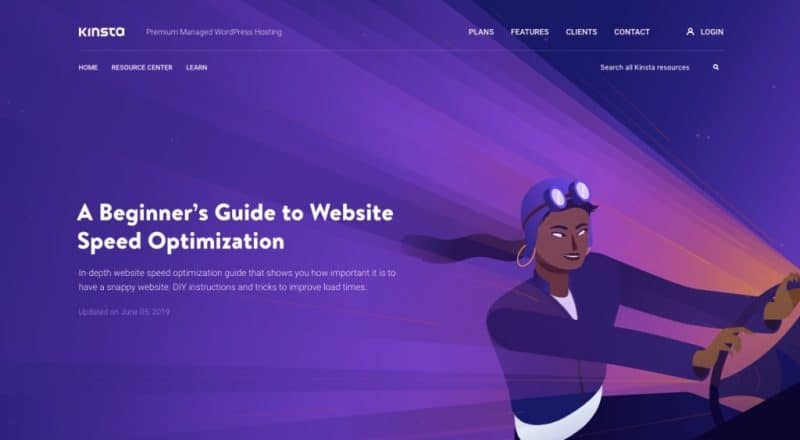 Website speed is a small but nonetheless essential factor in determining the conversion rate. Yet, it is often overlooked due to the prevalence of other factors such as web design, content and technical SEO. This article highlights how to optimise this little detail to ensure better user experience and an increase in conversion rate.
#40: 11 Low Hanging Fruits for increasing web speed by ConversionXL
If conversion rates aren't high enough despite your best efforts, perhaps it is time to consider factors that may have been overlooked. This speedy article discusses 11 of the easiest tweaks that can drastically improve SEO conversion rates. For beginners who wish to learn on the go, this article provides enough detailed instruction to be enacted on-site.
#41: Google Search Quality Rating Guidelines
Sometimes it is better to hear it from the horse's mouth, and this is the case with Google's Search Quality Rating Guidelines. You can't play the game if you don't know the rules, and these essentially function as a form of the rules of the SEO game. It is crucial for every beginner to read through this list as Google is one of the main search engines out there(the main one, if I'm being honest) and knowing how the system works means half the battle is won.
#42: The Ultimate Mega Guide to Speeding up WordPress
For SEO taskmasters who utilise WordPress as a platform, be it for web design or blogging, understanding how to maximise website speed is very much something that is completely necessary. This comprehensive and thorough guide to reducing loading times and making the entire process smoother will make the lives of WordPress SEO developers a whole lot easier.
Industry Tips and Communities to learn SEO
Learning SEO itself is an interactive process which requires constant tweaking and experimenting. By engaging in conversation with like-minded individuals, industry experts and professionals, SEO learners can gain much greater insight into the experiences of others and learn fluidly. These are some of the best communities to partake in to learn about SEO.
#43: r/SEO
Reddit is one of the world's top growing internet forums. On r/SEO, you have a community of 100,000 users who can answer your questions and provide useful feedback. It is definitely a nifty site to test hypotheses out.
#44: Growth Hub by Hubspot
Growth Hub (formerly known as InBound) is Hubspot's SEO and inbound marketing community. Members get information delivered via email notifications.
#45: Moz Community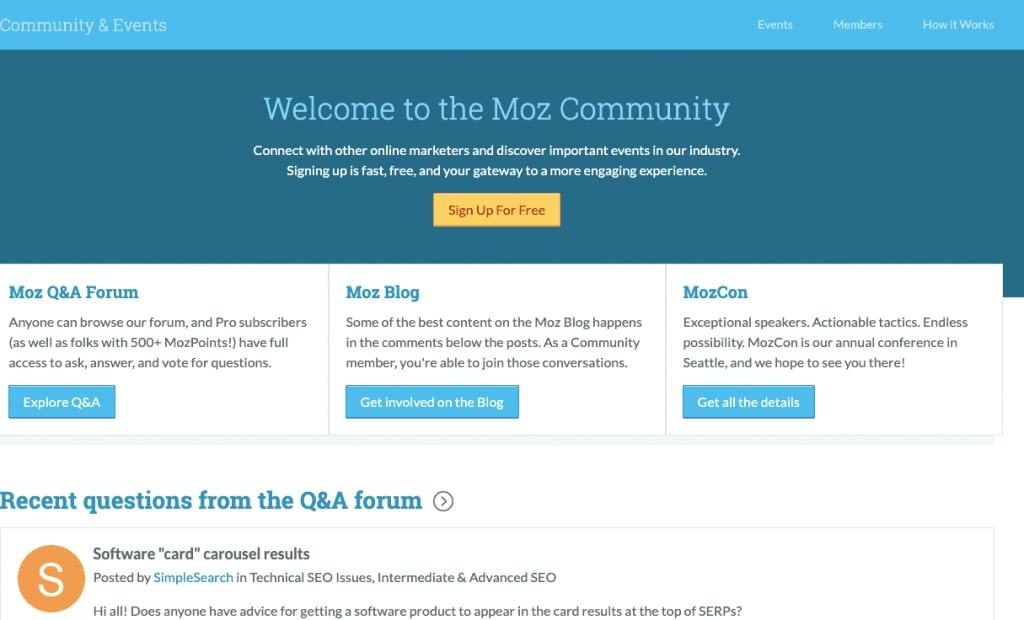 Moz, one of the behemoths of the SEO industry, has an active community online with the Moz community. Access to Q and A with experts with large reputations in the industry, the latest updates on MozCon events and more events in the SEO world are the tip of the iceberg with the Moz Community. SEO learners will definitely find this community an invaluable resource.
#46: AllTop
AllTop is a new aggregator which shows you the top trends in the market right now. You can customise your AllTop feed to reflect the industries that you are interested in following, which can be a great way to observe market trends.
#47: WebMaster World
Started in 1998, Webmaster World is a massive collection of forums that encompasses SEO, Browsers, Mobile and hardware. Since SEO learners are only interested in the SEO section, their subforum about Google SEO is all that matters. With a treasure trove of data and feedback, this massive forum is a solid community to learn from.
Books to learn SEO (including e-books)
Going back to basics can be extremely rewarding at times. Here are 3 of the best books about SEO out there. They detail the practical aspects of SEO, techniques and concepts which are considered fundamentals, as well as the tools required to start in the SEO world. Learners of SEO should definitely consider these books as supplementary material to the free learning resources out there
#48: Search Engine Optimisation Secrets by Danny Dover
#49: The Truth about Search Engine Optimisation by Rebecca Lieb
#50: How to Create Compelling Content that Ranks Well in Search Engines by Copyblogger (ebook)
Bonus!
#51: How to Create Compelling Content by Matthew Woodward
#52: Content Marketing Examples by Social Animal
Here is some more content that can kick start an SEO learner's content creation process.
Featured Image by 2H Media on Unsplash
Explore More Content