9 Best Places for Thai Massage in Singapore To Relieve Daily Stress [2023]
To help relieve your stress, we have compiled the 10 Best Thai Massages in Singapore below!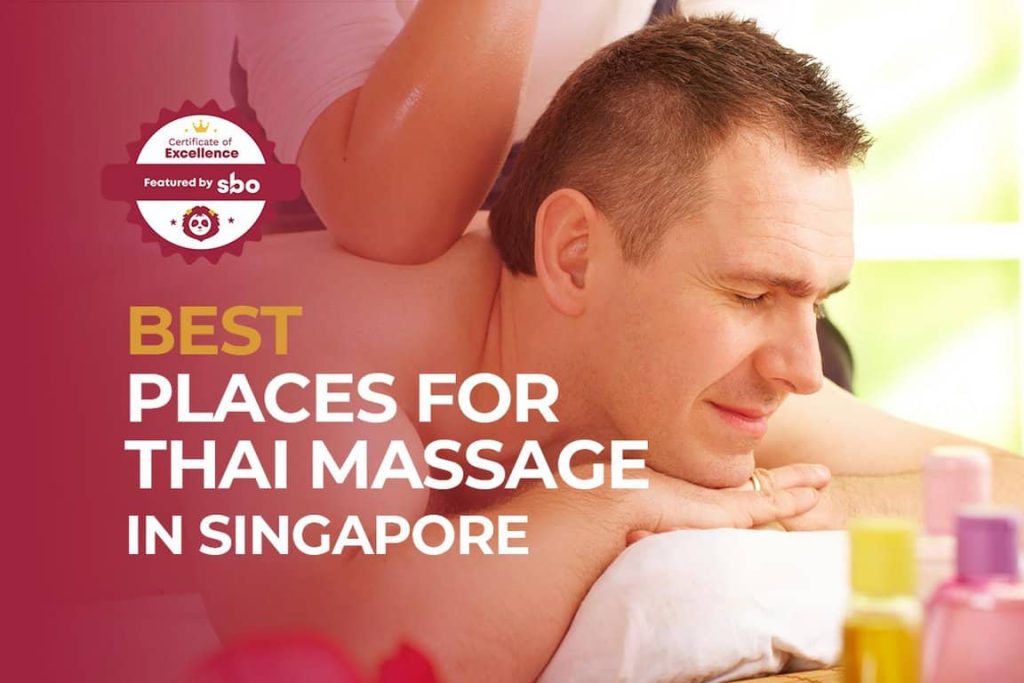 Stress is a feeling of emotional or physical tension. It can come from any event or thought that makes you feel frustrated, angry, or nervous.
Stress is your body's reaction to a challenge or demand. In short bursts, stress can be positive, such as when it helps you avoid danger or meet a deadline. Be it working or studying, stress is inevitable, especially in today's age.
Luckily for Singaporeans, we have access to many methods of relieving daily stress, one of which is massages.
Does Massages Aid in Relieving Stress?
Massage therapy is a means by which stress can be reduced significantly on physical and psychological levels. Massage helps relieve stress by lowering the heart rate, increasing relaxation, and releasing feel-good hormones. Emotions such as anxiety and depression can be reduced once stress levels are decreased. Receiving a massage is beneficial to increasing the feeling of contentment and well-being.
Hence, to help relieve your stress, we have compiled the 10 Best Thai Massage in Singapore below!
1. Healing Thai Massage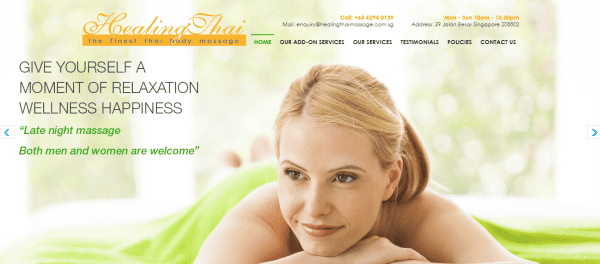 Healing Thai Massage is an established Thai massage outlet specializing in Traditional Thai Full Body massage and aims to offer authentic and traditional Thai massage for their customers, giving them a truly therapeutic experience.
Their small yet cosy massage parlour can be found near the busy streets of Little India. The certified Therapists at Healing Thai Massage are professional and fully committed to providing you with the best massage experience. Their focus has always been to excel in traditional, time-tested therapies through their team of carefully selected and experienced Massage Therapists.
Try out their services and they are confident that they can bring you the utmost services while being value-for-money and at the same time providing quality Thai massage.
2. THE THAI SPA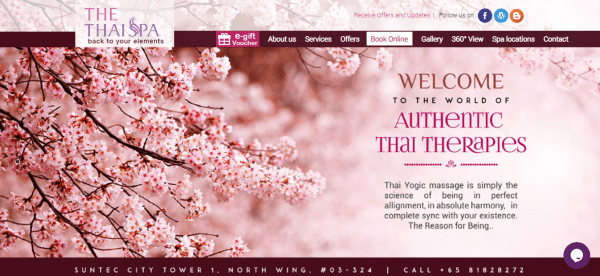 Experience a blissful blend of Authentic and Traditional Thai Massage rituals, essential oils & aromatic herbs at The Thai Spa at Suntec City. With a presence of 36 spa centres Internationally, the acclaimed chain of spas has become the go-to destination in Singapore for the best spa and massage experience!
The Thai Spa specializes in providing the most Romantic Couple Spa and Couple Massage experience in Singapore. The Couple Spa Room, also famously termed as the VIP Spa room comes with an attached private couple jacuzzi. The beautifully decorated room with fresh roses and candles is one of the most romantic getaways in Singapore, away from the maddening rush! The couple massage is followed by a complimentary session of the couple jacuzzi which is completely private inside the massage room.
Sounds good? Head over to have a try yourself!
3. Healthland Pte Ltd
"15 years is the proof of our dedication to customers! Since Healthland's (previously known as Massage Authentic) opening in 2001, we have dedicated ourselves to deliver authentic Traditional Thai massage."
Believed to be over 2500 years old, Traditional Thai Massage is an effective healing art and a unique form of body therapy. It uses a sequence of gentle, flowing exercise movements and stretching linked to Yoga. This unique treatment incorporates a deep full-body treatment relieving joints and muscle tension. When physical aspects are conformed, the massage will influence the energetic side to restore the flow of energy throughout the body. Acupressure on Zen energy lines to the body is applied to harmonize and energize.
With this belief, Healthland aims to provide the highest level of Traditional Thai Massage, Aroma Oil Massage and Foot and Shoulder Massage. Their therapists are constantly trained to meet both the energetic and physical aspects of Thai Massage. Over the years, they pride themselves to be one of the rarest establishments in Singapore to commit to the full steps of Traditional Thai Massage.
4. TD Spa ~ Traditional Thai Massage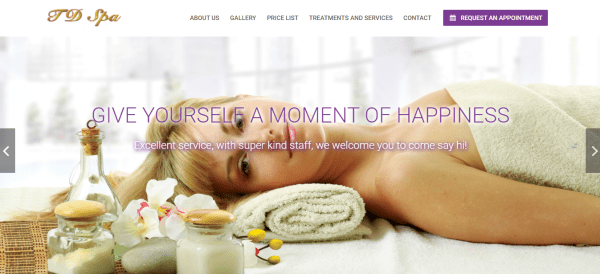 TD Spa offers a unique Thai massage that focuses on circulation, pressure points, physical, mental and emotional stress and relaxes the body, mind and spirit. It promotes internal health by improving blood circulation, rebalancing body posture, relieves chronic muscle pain, chronic headaches and other pains.
Their services cover a range of specialized massage treatments for men and women, including Traditional Thai Massage, Foot Reflexology Massage and Ear & Stomach Candle. Enjoy a full body massage treatment with their experienced and qualified female therapists in the city in a private space!
5. Sabaai Sabaai Traditional Thai Massage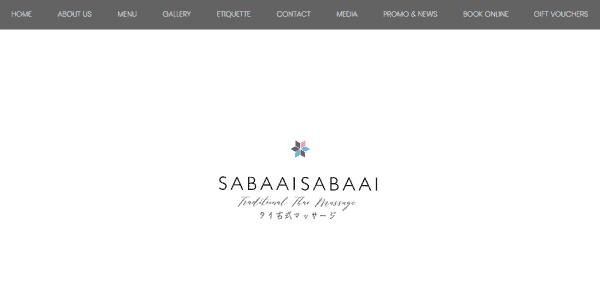 Step out of the hustle and bustle of city living, and right into Sabaai Sabaai's restful tranquillity that promises many moments of serenity. A cosy outfit, Sabaai Sabaai is a sacred space where traditional Thai meets modern chic.
​Immerse yourself in the ambience of this truly urban oasis that's surrounded by elegant fixtures and furnishings, and complete with an intricate mix of fragrant scents to tantalize your senses.
​For total relaxation and rejuvenation, surrender yourself to our holistic and therapeutic massage designed in traditional Thai style. Here at this charming boutique massage by the river is where you will easily leave the cares of the world behind, and arrive at a perfect harmony of mind, body and spirit.
6. Hatyai Thai Massage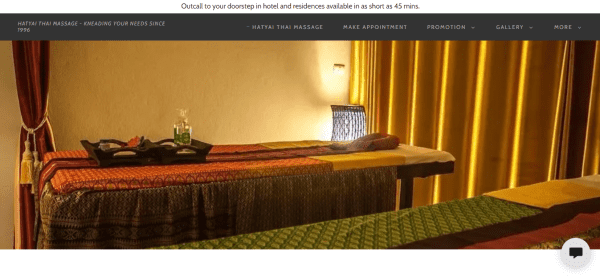 Do you know that Thai Massage is an ancient form of massage thought to have been developed by Buddhist monks in Thailand 2,500 years ago? It uses passive stretching and gentle pressure along the body's energy lines to increase flexibility, relieve muscle and joint tension, and balance the body's energy systems.
Serving more than 100,000 customers for more than 22 years, Hatyai Thai Massage is one of the first few to open in Chinatown and aims to lead Singapore's authentic Thai Massage experience. With a team of highly skilled therapists, they are dedicated to bringing you one of the best Thai & Oil Massages since 1996. They are even able to send their therapists to your residence or hotels at your convenience so what are you waiting for?
7. Loy Krathong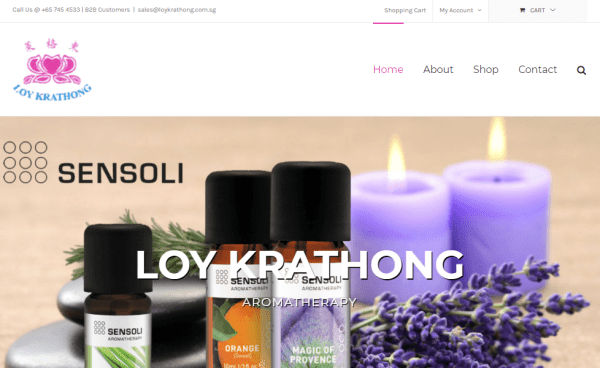 Loy Krathong Fitness Spa Pte Ltd is one of the well-known massage service providers in Geylang. The centre is staffed with well-trained and accommodating massage therapists. They have comfortable rooms for couples and ladies and the centre offers a wide range of services, including Thai traditional massage, foot reflexology, and herbal steam bath. They use only organic aromatic products for their massage service and offers many promotion packages for men, ladies and couples.
The Intricacies of Traditional Thai Massage, the therapeutic art of stretching, pushing, pressing and relaxing is explored in detail here in Loy Krathong so check them out for the most authentic experience!
8. Lanna Thai Traditional Massage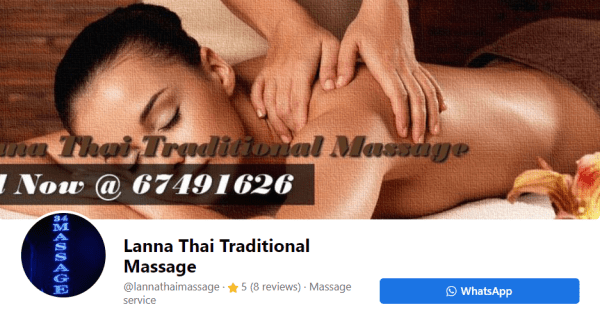 "We help you to enable your body to fall into a deep relaxation state, promote healthy wellness, normalize your organ and gland function and improve your co-ordination and co-operation of your organs, remove congestion and blockages from your energy pathway, develop your body's self-healing powers, and improve your blood circulation."
Lanna Thai Traditional Massage is one of the first few of this ancient Traditional Thai massage skill in Singapore.
Reflexology is a science that deals with the principle that there are reflexes in the feet relative to every organ and all parts of the body. If your wish is to have a healthy body without medicine or drugs, check Lanna out! They provide services like Foot Reflexology, Thai Traditional Massage, and also have facilities like Steam Room, Rest Lounge, free drinks, etc.
9. Soul Massage Singapore (Orchard)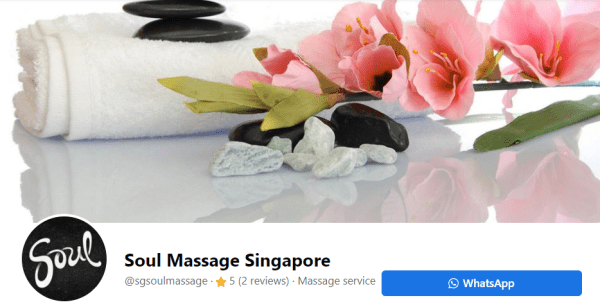 Do you know the benefits of Thai massage on individuals?
It uses gentle pressure on energy lines and yoga-like stretching to relax the whole body on a deeper level. This deeper level of relaxation improves the individuals' outlook and their emotional status and deep relaxation have been shown to promote a deeper, more restorative night's sleep as well. This deeper sleep allows the body to heal itself physically, and let you feel more refreshed upon awakening.
Thai massage also enhances the circulatory system. It increases the circulation in the body. With increased circulation, more oxygen will be brought to the brain. This will lower the number of migraines and headaches the individual suffers from. Increased circulation will lower the chances of blood clotting in the arteries. Thai massage will rejuvenate and refresh you. It will help you think clearer because you will feel better after it.
With all these benefits, let's introduce Soul Massage Singapore! They offer a wide range of outcall massage services, ranging from full-body massages to traditional oil massage. Their masseuse is skilled in massaging skills of different nations, including the well-known Thai and Balinese massages. All you have to do is to forget about your worries in life, try it once and feel its therapeutic, relaxing effects!
Conclusion
Do you have any reviews and comments to share regarding our choices for the best places for Thai massage in Singapore?
While SBO is committed to supporting our local businesses, we welcome any feedback and anonymous sharing regarding your experience with the above Thai Massage places in Singapore.
We hope that this guide will be useful in helping you to make an informed decision when it comes to finding the best places for Thai Massage in Singapore.
Looking for more ways to relax? Head over to our compiled list of the 10 Relaxing Music to help you focus and concentrate!
Explore More Content