10 Best Couple Spas in Singapore for Couple Time [2023]
Indulge in luxury with your loved one at the 10 best couple spas in Singapore!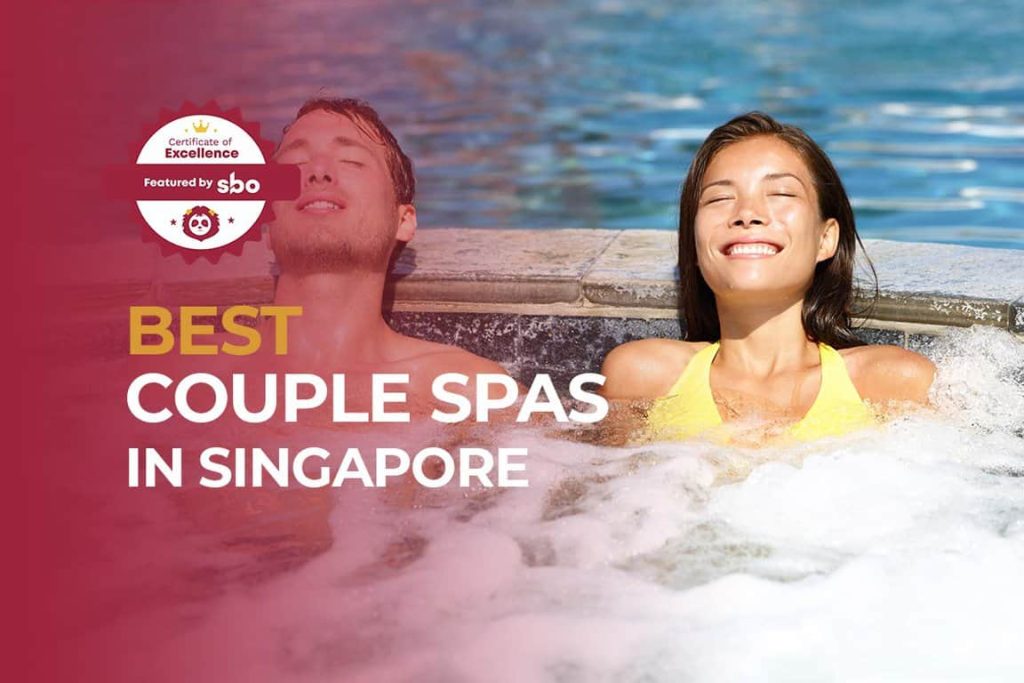 Daily life can be demanding, whether you're an employee, a parent, or when your body is sending signals that it needs therapy.
Dealing with work and life can give us painful knots in our necks, aching shoulders, backs, and even a pimple breakout. When this happens, it helps to sign up for a spa getaway where you can take a well-deserved break and get the pampering you need.
There are plenty of spas available in Singapore, whether it's a Japanese-themed experience complete with hinoki wood onsens, or an idyllic hideaway nestled amongst Mother Nature.
Here are the 10 best couple spas in Singapore for you to book today!
1. Aramsa – The Garden Spa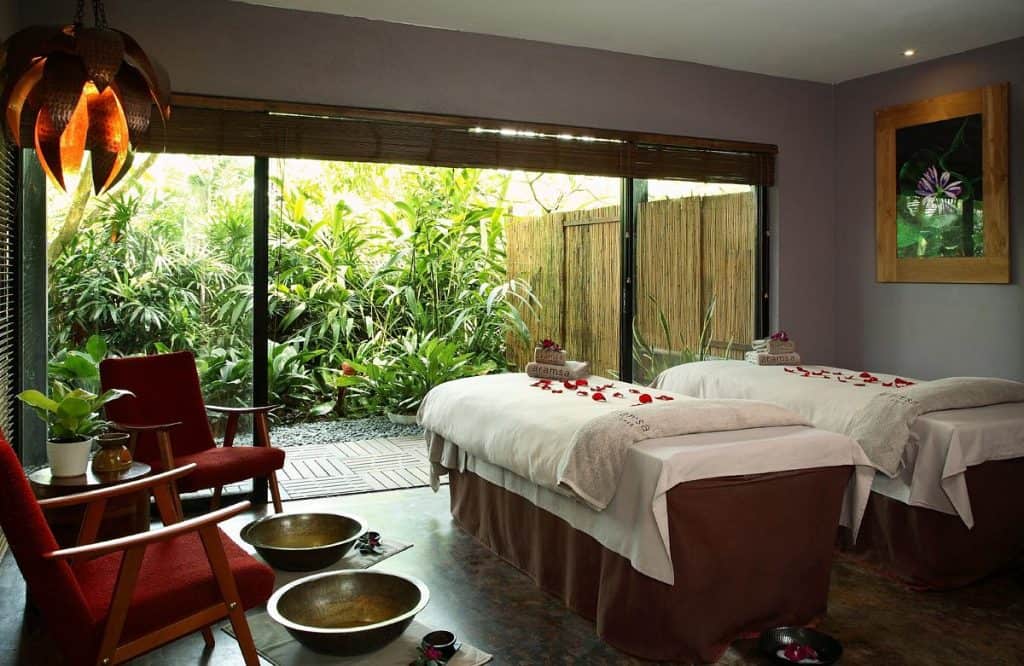 Located in a lush national park amongst beautiful flora and fauna, Aramsa Spa is an award-winning spa.
It has 17 uniquely designed treatment rooms that go seamlessly together with the ambience. Every spa treatment room comes with individual garden courtyards and outdoor showers.
Immerse yourself in nature as you hear the birds chirping lively as you soak up everything that this sanctuary has to offer. Apart from spa facilities, you can also take part in the yoga classes, have your hair, lashes, and brows sculpted to perfection, or even dine with relish.
The Weekday Couple Retreat ($498) is an ideal package for you to enjoy one of its 5 available selections.
2. Ikeda Spa
Ikeda Spa first opened its doors in 2009.
It's a cosy haven away from the hustle and bustle of city life tucked away amidst abundant greenery in Bukit Timah. The zen-inspired interiors and bespoke spa services turn it into a comfortable oasis remniscent of home.
You can find couple onsen baths here in a shared private room for you and your partner. Get started with the couple Hinoki Onsen Bath that uses authentic hinoki wood to obtain water similar to the hot springs in Japan.
Remember that you have to pick other treatments if you're choosing the couple bath!
3. Remède Spa at The St Regis Singapore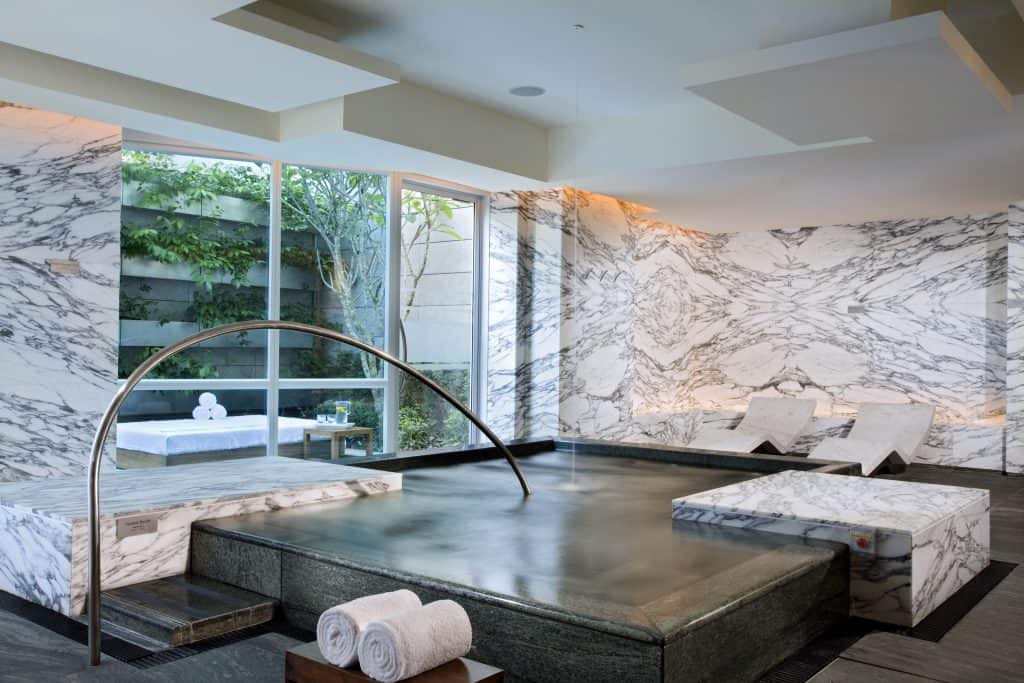 Remède Spa at The St Regis Singapore is an elegant getaway to a charming urban paradise. It takes inspiration from the East and West with a range of exclusive treatments that focus on water.
The spa has a Couple Retreat package that lasts 3 hours long and costs $920.
This package includes:
30 minute body scrub
120 minute Relaxing Massage and Facial
30 minute Bathing Ritual
Ends with a spa gourmet
Enjoy its robust selection of key skin and body care products from curated brands from around the world.
4. Willow Stream Spa at Fairmont Singapore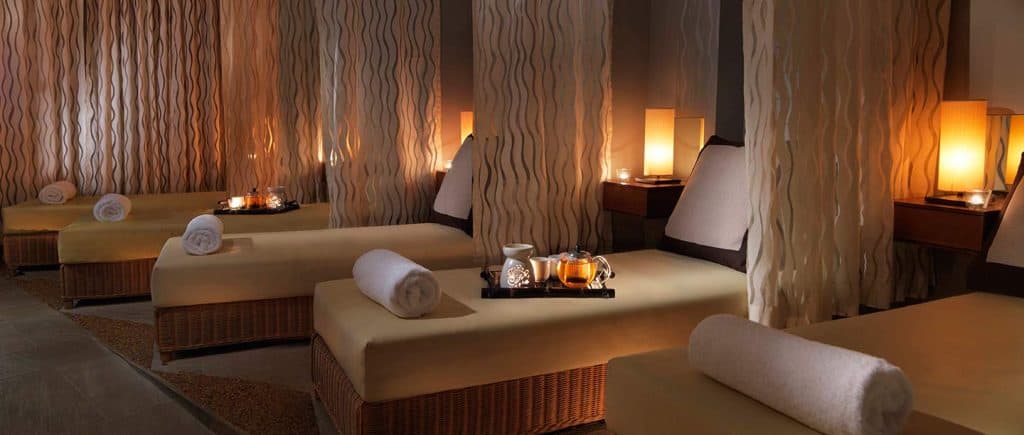 Willow Stream Spa is located at the luxurious Fairmont Hotel, and features 23 treatment rooms, which includes 2 couple rooms with their own private jacuzzis.
The facilities include:
Sauna
Whirlpools
Hot/cold plunges
Relaxation lounges
Steam rooms
It offers couple treatment packages, Couples Bliss (60/90 minutes), and Dream Two – Gather (120 minutes).
Enjoy loving couple time with a pampering massage or take a warm and invigorating mineral bath in the private VIP couple suite, complete with a face and body therapy.
5. Spa Rael Goodwood Park Hotel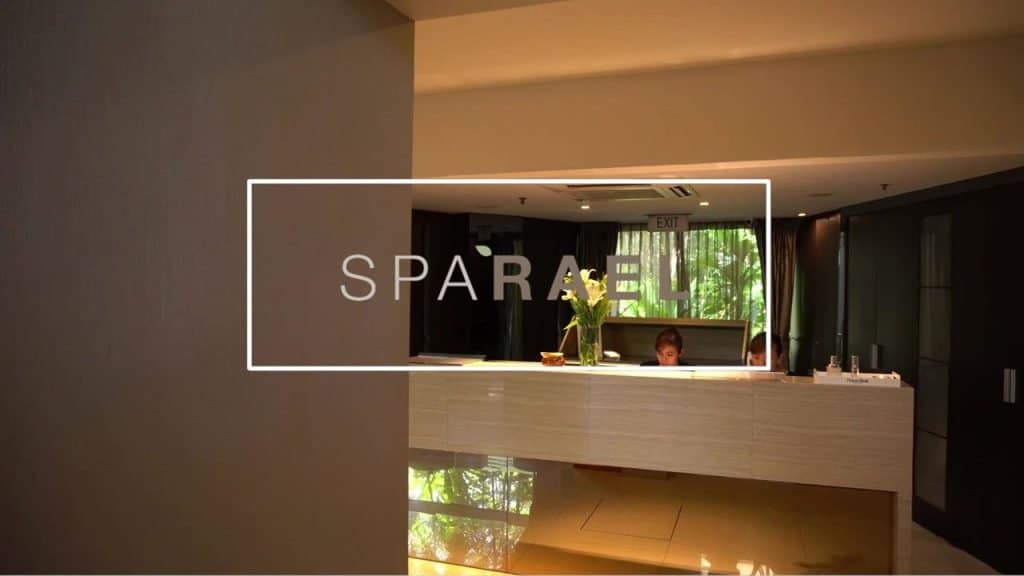 Spa Rael is set amongst nature and luxury in an irresistible combination.
It is paired with a private space within 6,000sqft of lush greenery in Goodwood Park Hotel. Step inside and be greeted with elegant interior fittings and furnishings.
Every spa suite is furnished with posh bathroom fittings. The Couple Spa Paradise package is a relaxing retreat that includes a 60-minute-long massage and jacuzzi for 30 minutes to melt your tiredness away.
6. The Spa at Mandarin Oriental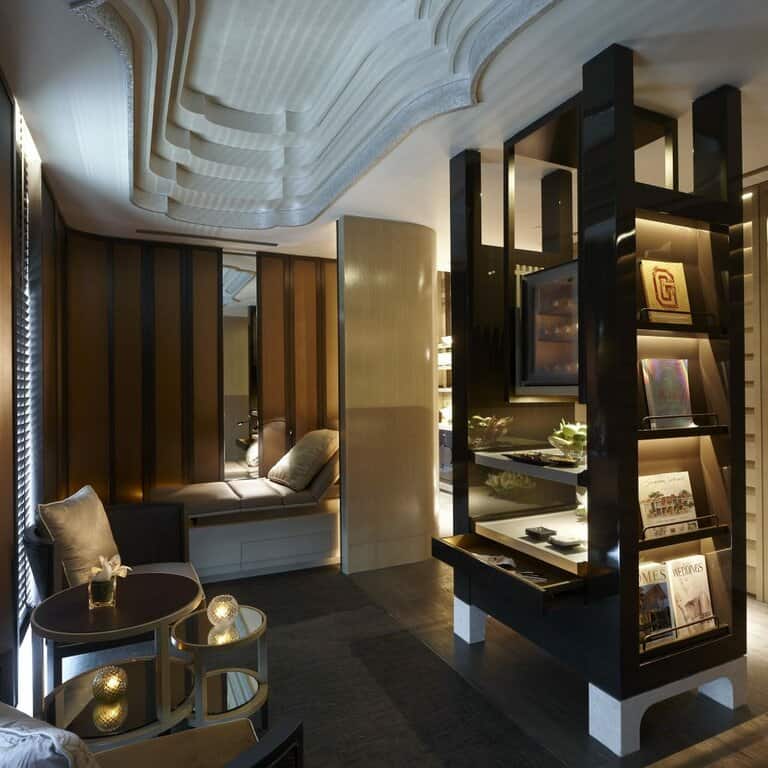 The Spa at Mandarin Oriental features a calming setting with expert therapists and effective treatments.
Its design is inspired by Singapore's rich history to provide a relaxing paradise where you can immerse yourself in luxurious treatments.
There are 2 couple suites where you can pick from 2 packages, the Suite Romance for Two (3 hours, $1,080), or the Escape for Two (4 hours, $1,380). With a bath, massages, and even champagne and chocolates for the latter, get ready for a pampering experience with your partner to remember.
7. Banyan Tree Spa, Marina Bay Sands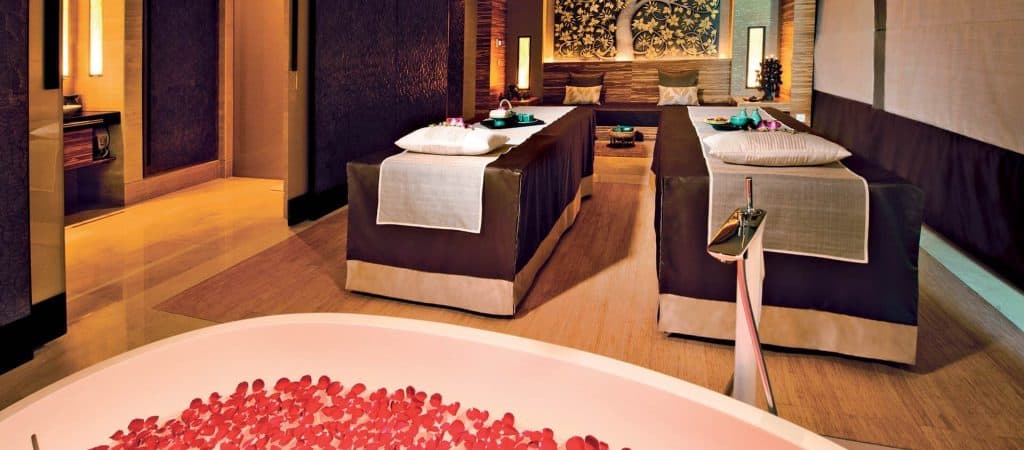 Feel your worries wash away in the tranquil setting of Banyan Tree Spa at the prestigious Marina Bay Sands Hotel.
With oriental-inspired water gardens and warm-toned private treatment rooms on the sprawling 55th level of the hotel, envision your perfect getaway with your partner.
It has couple treatments, including the 90-minute Master Therapist Experience, Banyan Rejuvenation, and more! Give your loved one a date to embrace.
8. UrbanSpa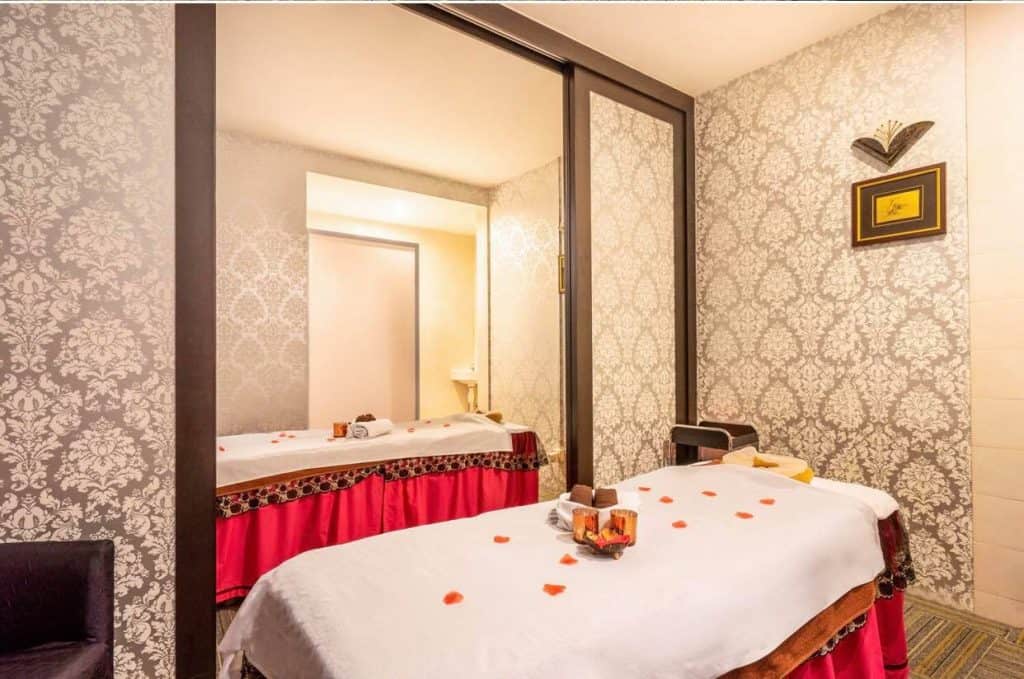 Urban Spa is your oasis in the heart of Singapore. It does more with less by making sure every session is fully optimised so that you get the most of your limited time there.
Be assured that there is no hard-selling nor package deals imposed on you. Pick from an extensive range of services that includes body massages, foot massages, body treatments, facials, and more!
Get the toughest knots out of your back with the highly trained experts when you sign up for the Couple Massage (from $240 for 60 minutes). Check out their website regularly to snap up the latest promotions to add value!
9. Kimiyo Spa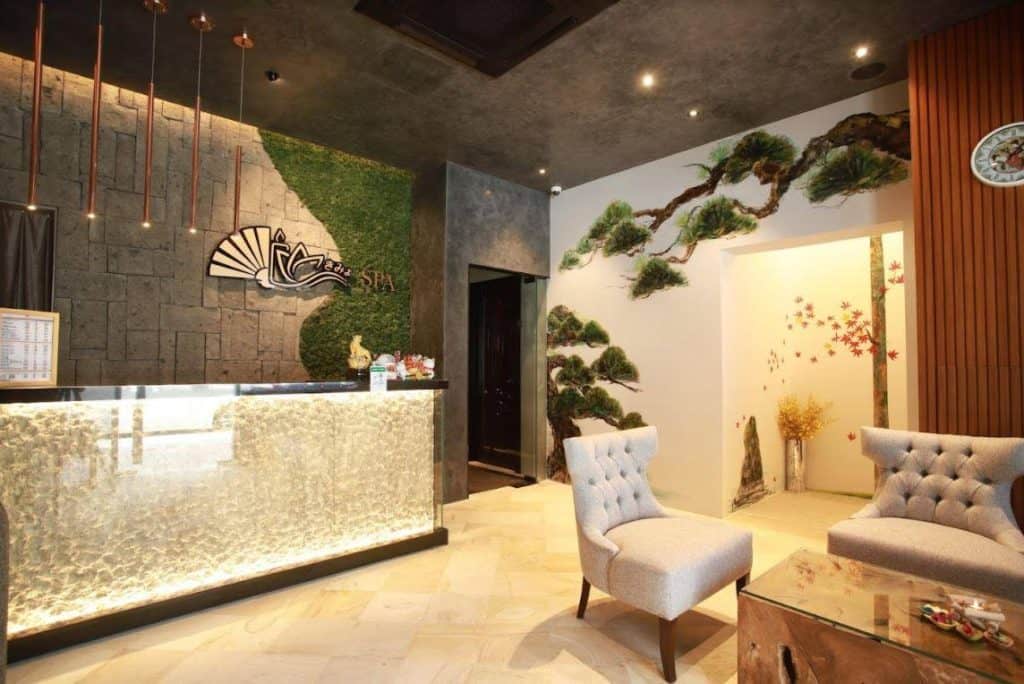 Kimiyo Spa embodies authentic Japanese hospitality, facilities, and services with traditional Thai and Swedish massage therapies.
Make this your break from the stresses of daily life and be fully rejuvenated by the time you step out of its doors. Choose from Aroma Oil, Thai, and Swedish massages that covers you from top to toe, whichever you wish.
It also offers hot stone and oxygen capsule therapies that are rare to find in Singapore. Sign up for the couple packages to have a refreshing experience with your loved one!
10. Elements Wellness 313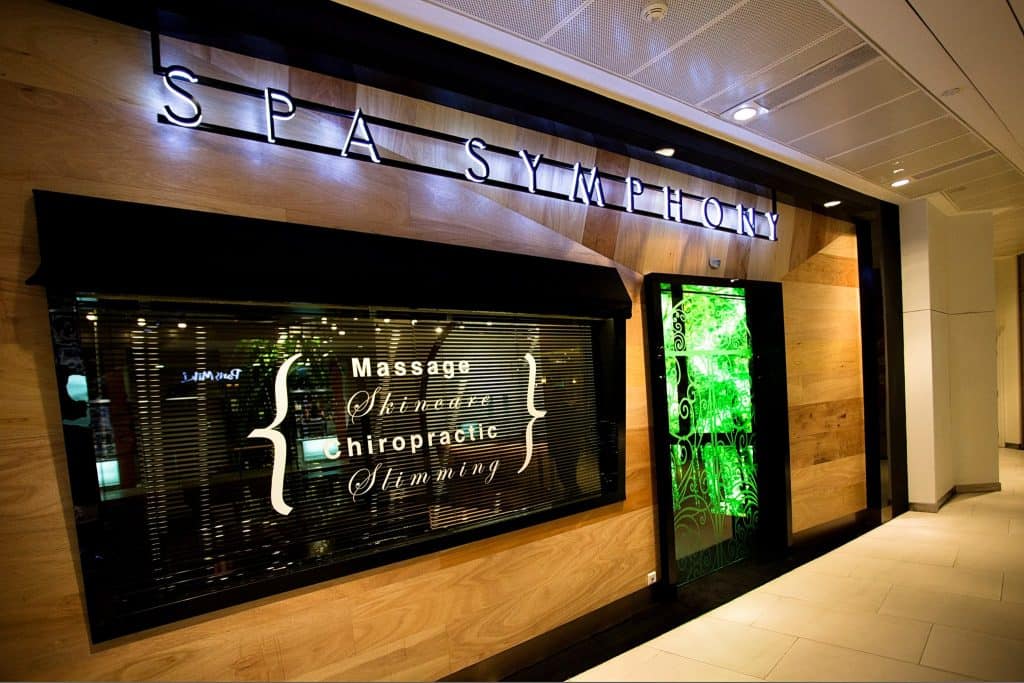 Elements Wellness completed its first massage more than 10 years ago.
Since then, it has gone on to complete a million more for its loyal and new customers. It takes on a holistic approach that covers its people, the skills and techniques, and its technologies.
Today, it has nearly 100 treatment rooms, as well as the best treatments and equipment money, can buy. The services are designed with your body and health in mind to deliver an experience that's not just great for your soul, but for your physical wellness too.
Get the rooms with double suites to enjoy the massages and therapies together with your partner!
Conclusion
Do you have any reviews and comments to share regarding our choices for the best couple spas in Singapore?
While SBO is committed to supporting our local businesses, we welcome any feedback and anonymous sharing regarding your experience with the above-listed best couple spas in Singapore.
We hope that this guide will be useful in helping you to make a better decision when it comes to finding the best couple spas in Singapore.
Explore More Content