The Pros and Cons of Hatching a Business Plan at a Startup Incubator
Joining an incubator can help your business take off faster, but the access to resources and expertise sometimes comes at a cost.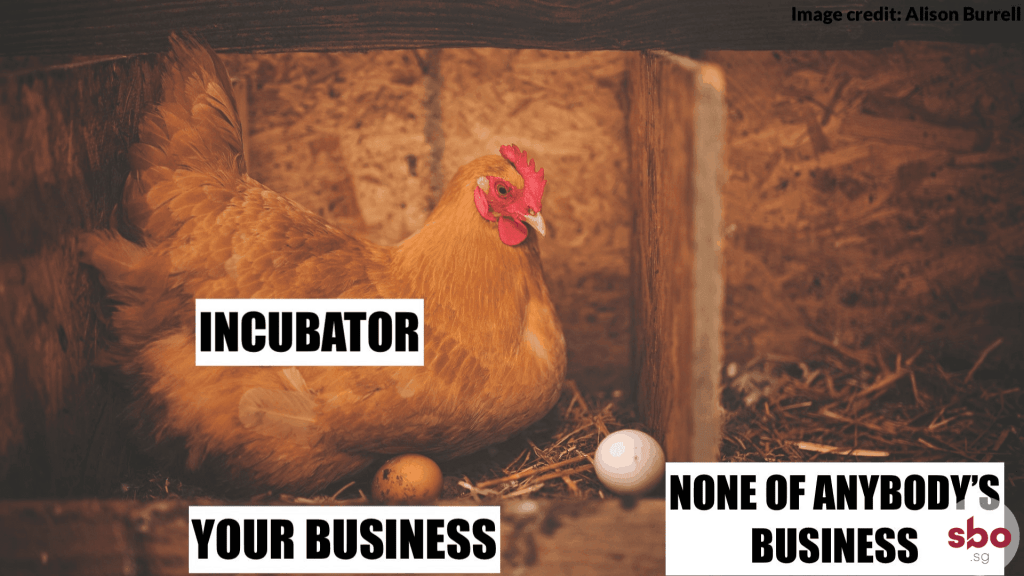 Startups, especially those run by first-time entrepreneurs, tend to lack access to capital, resources and networks. Trying to pull all these things together requires time, which can be put into the actual business. Furthermore, some of these ideas are so groundbreaking that time and resources are needed to explore and materialise. Business incubators save startups time by providing the support they need to take off.
What is a business incubator?
Just like how egg incubators provide the right conditions for eggs to hatch even in the harshest winter, business incubators are programmes that offer guidance and support to early-stage startups in a controlled environment, until the business is ready to be independent.
These programmes are usually run by universities, polytechnics, governments, civic groups, startup organizations, angel investors or successful entrepreneurs.
Generally, there are two types of incubators: industry-specific and non-industry-specific.
Some examples of industry-specific incubators include FinTech Consortium, The Biofactory and TNF Ventures.
The non-industry-specific ones include Pollinate, FocusTech Ventures and East Ventures.
The benefits
The key benefit here is access, which can be further broken down into five key areas.
Access to funds
Most startups start with little funding. An incubator can help a budding business secure funds through investors, loans or grants.
Access to office amenities and services
Generally, incubators provide working space for startups to work from that often comes with basic office amenities, such as internet, printers and administrative support. All these usually come at a low-fee or even for free.
Access to education
Incubators that are more invested in their member's success may provide businesses training in the form of courses and workshops. Such education ranges from business basics, such as financial management, branding and business planning, to more advanced skills, such as pitching, networking and leadership. Some incubators may also match mentors to startups to coaching
Access to people
Apart from direct access to startups that are residing in the incubator, members may also be connected to the alumni of the incubator, experts, investors, mentors and other affiliated businesses and partners. These people form a strong support network where you can get constructive feedback.
Access to opportunities
Incubators often organise networking, pitches and meet-the-investors sessions to create opportunities for their members.
The downsides
Competition
The application process is rigorous and can be time-consuming. Most incubators will request for a detailed business plan with full business activities disclosure. The time spent on applications and meeting requirements may be better spent on the business itself.
Commitment
The opportunities that incubators provide, such as training and pitches, require time commitment. As a member of a startup community, you have other requirements, roles and responsibilities to fulfil as well. All these often come with a commitment of one to two years
Equity negotiations
Some business incubators are a business itself and would prefer taking an equity stake, instead of a fee. The negotiation process can get long and complicated, which may become discouraging for you.
Distraction
With some form of vested interest in their members, incubators may have some form of perspectives and expectations that may differ from yours. To ensure that you're making progress, they may even resort to micro-managing. This may derail your original plans
What's in it for the organisations that run the incubators?
Some of these organisations do it purely to help startups get on their feet so as to promote further economic development. Other organisations run it as a business, asking for a small monthly fee or some equity in the company.
Featured image by Alison Burrell 
Explore More Content