10 Best Travel Insurance in Singapore for that Next Flight Out [2023]
With the gradual opening up of travel, we see travel starved Singaporeans rushing to get that flight ticket out of Singapore.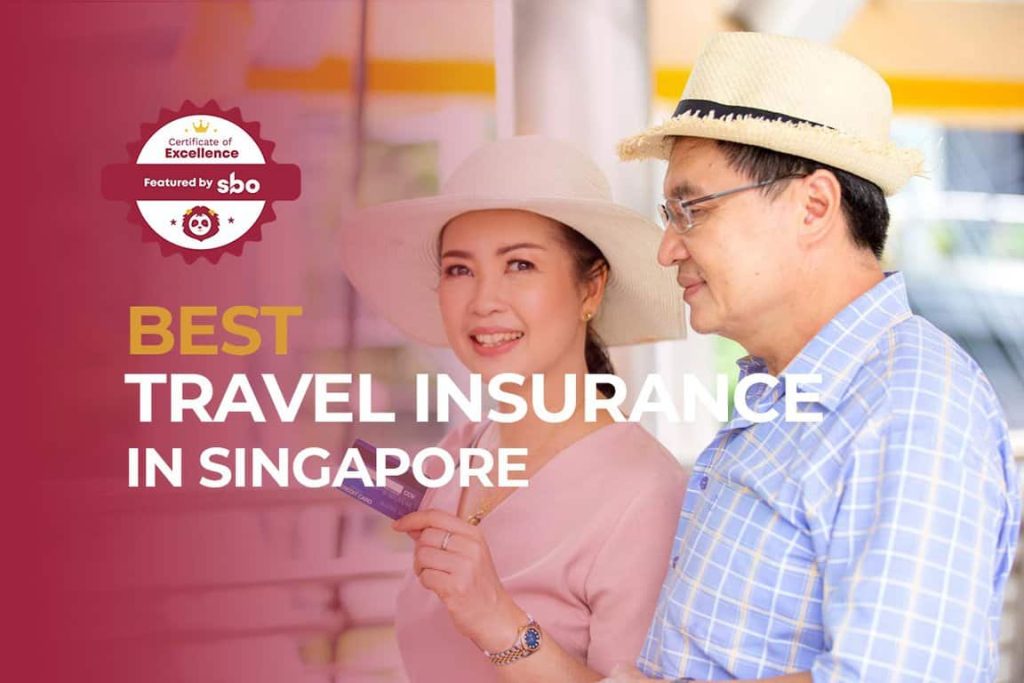 With the gradual opening up of travel, we see travel starved Singaporeans rushing to get that flight ticket out of Singapore.
Getting the right travel insurance during this period becomes all the more important, so read on for our top travel insurance in Singapore picks to cover you on your next trip!
1. AXA Wanderlust Travel Insurance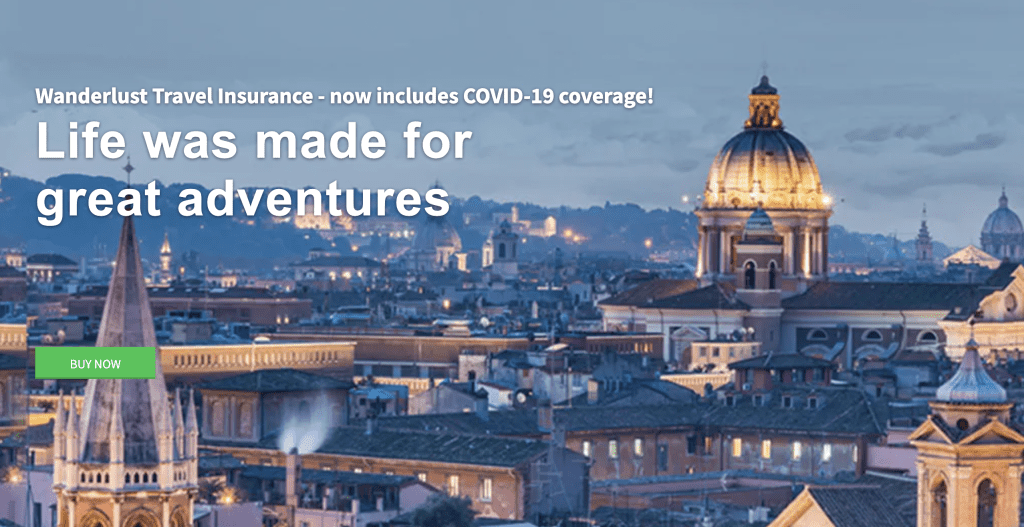 Choose from their range of affordable plans based on your travel needs. They offer 3 plans – Lite, Easy and Pro plan. If you would like more medical expenses coverage, you can opt for the Easy or Pro plans which offer S$250,000 and S$300,000 respectively for medical expenses coverage.
Furthermore, the Pro plan covers up to S$500,000 for personal accident coverage.
2. AXA SmartTraveller Travel Insurance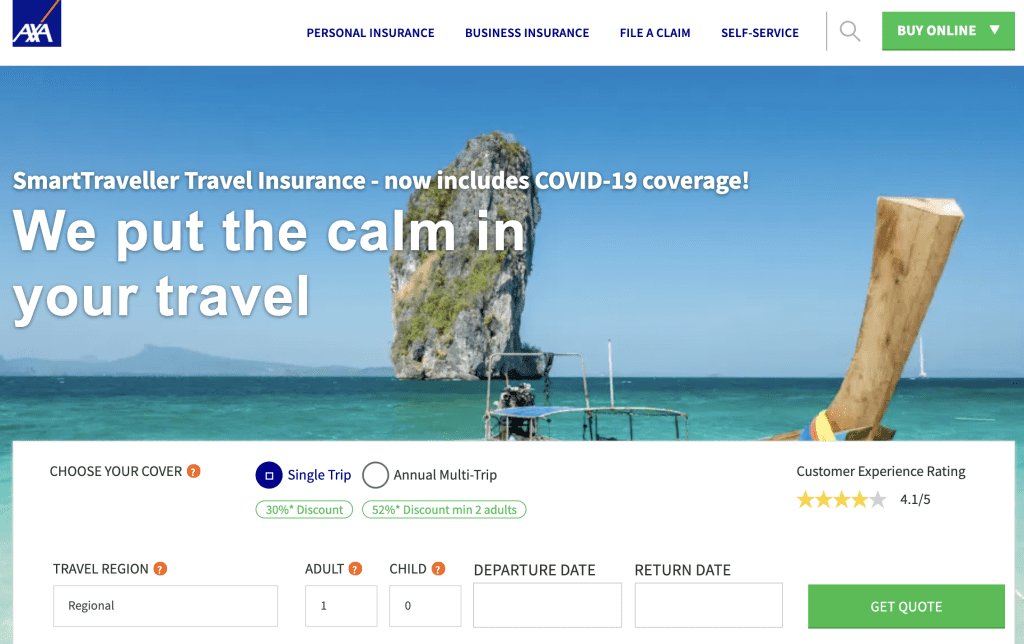 Be a smart traveller and make sure to take all the necessary precautions with AXA's SmartTraveller insurance. One can consider their essential plan which provides the most basic coverage or opt for the comprehensive plan which provides more extensive coverage.
The comprehensive plan is quite value for money, covering medical expenses up to S$600,000, twice that of what the essential plan covers with just a small top-up. Indeed one of our top travel insurance in Singapore picks!
3. MSIG TravelEasy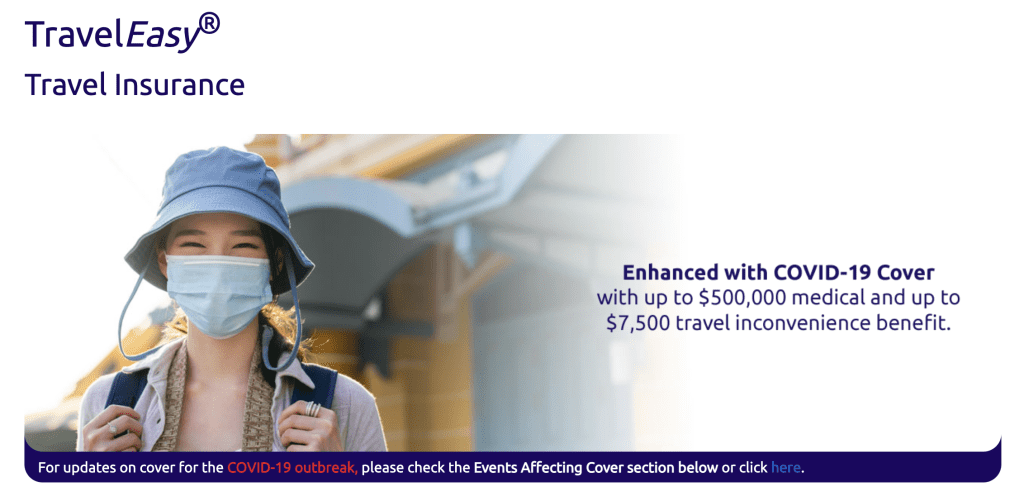 TravelEasy provides comprehensive cover with over 50 benefits and also COVID-19 coverage which is automatically included for Single Trip plans.
Furthermore, they are running a promotion now where one can enjoy 20% off for Single Trip plans and also get a free Polymerase Chain Reaction (PCR) test (worth S$138) when you purchase the Annual Plan.
4. Starr Cruise-to-No-Where

With the slowing down of air travel, cruises to nowhere have been all the hype. Insurers such as Starr Insurance have cruise insurance tailored for each individual.
Other than the above-stated benefits, they provide 24 hours Global Emergency Assistance Services for medical treatment and transportation.
We also like them for the seamless payment process which can be done through PayNow, indeed one of our top travel insurance in Singapore!
5. Starr TravelLead Insurance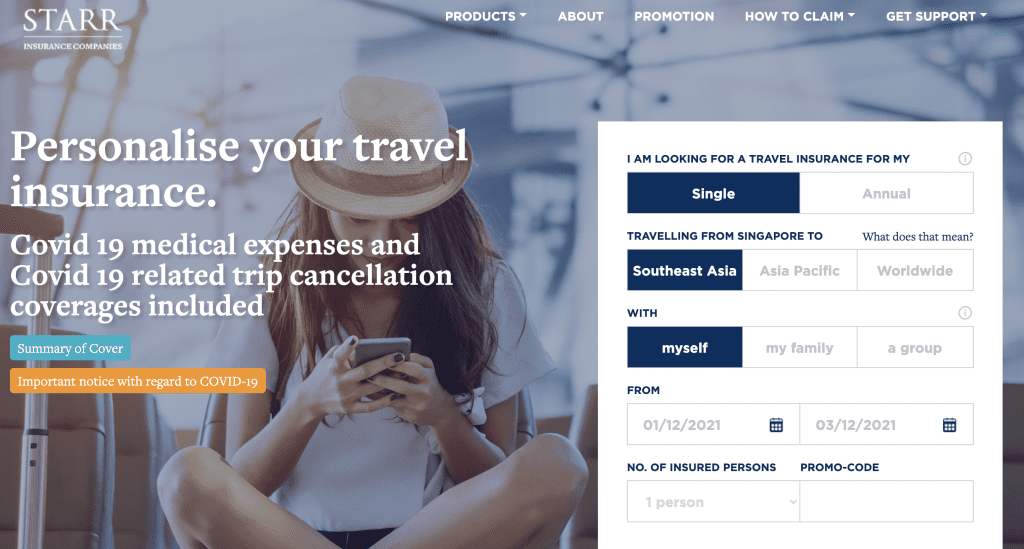 Like many other insurance plans, the Starr Insurance travel insurance plan allows for customisation between an annual trip plan and also single trip plans. All of their plans have medical coverage which covers:
Accidental Death and Disablement
Compassionate Death Cash due to Accident
Medical Expenses
Starr Global Emergency Assistance Services
Easily choose add-ons for your plans such as gold protection, cruise vacations, scuba diving and also snow sports! We like them for their flexible coverage which allows you to create a travel insurance plan with different types of coverage and add-ons.
6. FWD Travel Insurance

FWD offers 3 types of insurance plans – from the most basic premium plan to the mid-tier business plan and the first plan which offers the most coverage.
Some things we like about FWD's travel insurance is the range of convenient payment modes that they offer, allowing clients to pay with PayNow and Grabpay etc. The prices offered are also pretty affordable with no hidden costs!
7. Allianz Travel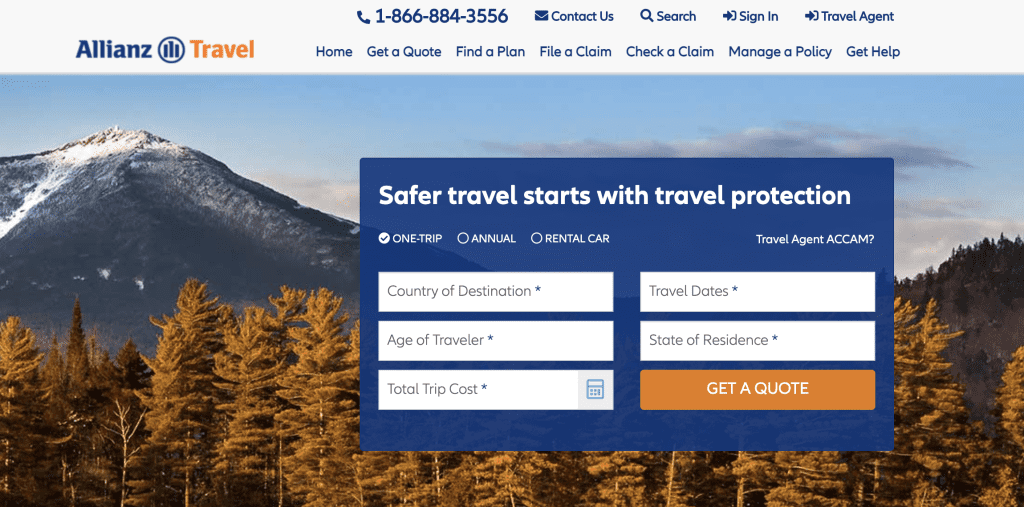 Find a travel insurance plan that suits you with their comprehensive bronze, silver and platinum plans. Allianz's travel insurance is catered to different needs, for frequent travellers, one-off trips and also family coverage that comes with affordable premiums.
8. Income's Travel Insurance

Income Travel Insurance is now running a promotion of 40% off the Classic, Deluxe and Preferred single trip plans with COVID-19 coverage to ensure you get the necessary protection.
One thing we like about them is their Enhanced PreX plans which provides comprehensive coverage for pre-existing injuries and illnesses that you knew about or sought treatment for before your trip.
9. Sompo TravelJoy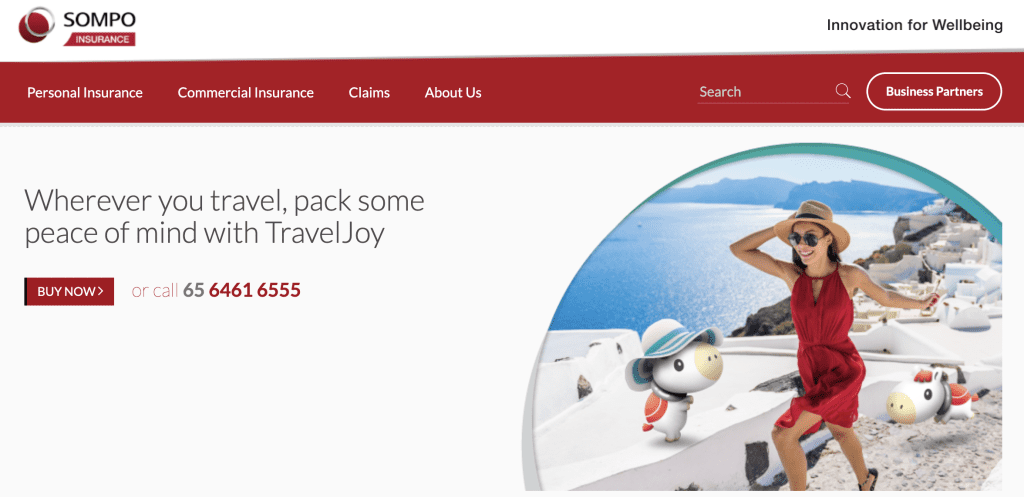 If you're travelling to Japan, Sompo's TravelJoy insurance may be the most suited one as they offer Japan specific coverage. Their Go Japan! plan is specially tailored plan for travellers to Japan, covering cashless services at 740 clinics and hospitals.
Furthermore, they also provide free over the phone translation services while you're in Japan for your holiday. We also like their trip distribution cover of $100 which covers un-utilised paid event tickets to theme parks or concerts etc.
10. Great Eastern TravelSmart Premier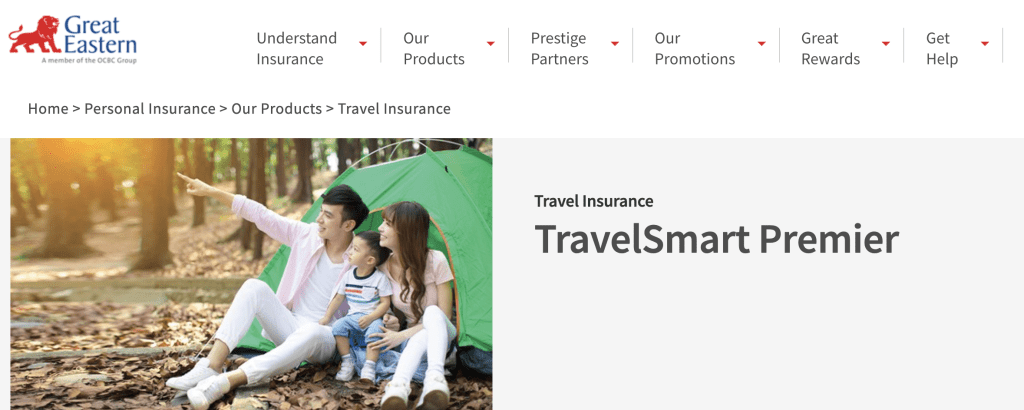 Great Eastern's TravelSmart Premier allows you to head on your VTL trip with a peace of mind, with no additional premium. We like them for their COVID-19 coverage that covers you for COVID-19 related conditions during your trip.
They also offer a range of plans of which you can choose from – TravelSmart Premier Basic, Classic and Elite Plans of which you can choose one based on your travel needs.
In support of Singapore's COVID-19 vaccination efforts, enjoy a premium discount for Elite and Classic plans if you have been fully vaccinated against COVID-19. Indeed one of our top travel insurance in Singapore!
Conclusion
Do you have any reviews and comments to share regarding our choices for the best travel insurance in Singapore for that next flight out of Singapore?
While SBO is committed to supporting our local businesses, we welcome any feedback and anonymous sharing regarding your experience with the above-listed best travel insurance in Singapore.
We hope that this guide will be useful in helping you to make a better decision when it comes to finding the best travel insurance in Singapore.
Explore More Content