Lanos
Lanos is a locally owned online gifting solution in Singapore that helps you order exclusive & unique yet affordable gifts for islandwide, same-/next- day delivery.
Looking for a housewarming gift or birthday gift? With the convenience online shopping brings, it's no longer necessary to brave the crowds in a shopping mall in search of that perfect gift for someone. The solution is simple – leisurely browse through an online gift shop in Singapore, where you can find a perfect gift with just the click of a button.
Introducing LANOS, Sonal's online gift shop in Singapore with same-/next- day islandwide delivery. Sonal has done all the hard work for you and curated unique items from all over the world in her one-stop gift store. If you are overseas and want to send a gift to your family and friends in Singapore, this is your go-to place.
Started by first-time entrepreneur Sonal Khimji, LANOS was born out of her desire to work for herself and create something meaningful. Sonal works hard to put together gift ideas for women, newborns, yoga enthusiasts, home decor, and more, resulting in a personally-curated collection of luxurious yet affordable items that are elegant, exclusive, and extremely giftable. As Sonal likes to say, "everything on my online gift shop is stuff I like and would buy for myself or gift my friends and family."
If you haven't already figured it out, the name "LANOS" comes from Sonal spelt backwards, a suggestion made fondly by her son. It represents all that LANOS stands for – Sonal's personal touch from choosing unique gifts to personally hand-wrapping each gift. Even the logo, featuring a golden scribble, is indicative of Sonal's Midas touch.
Featured Products / Services
65254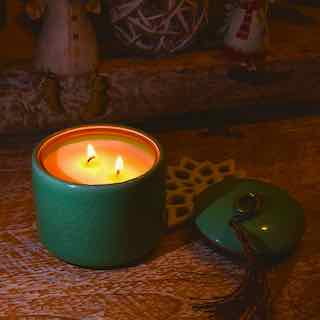 Artisan Scented Candles (250 ml)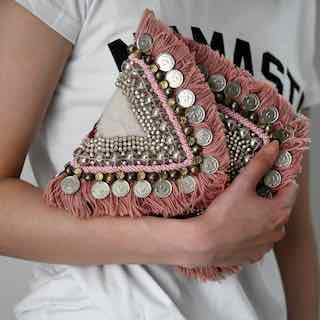 Bohemian Minion Clutch Bags