Big Group Productions
Big Group Productions is a one-stop solution for all Marketing & Branding needs
Big Group Productions is a one-stop solution for all Marketing & Branding needs. They provide Printing, Marketing & Events services.
Big Group Productions is known for their high-quality printing, quick turnaround time and yet competitive pricing. Specialised in working with commercial entities, the range of organisations they work with goes from MNCs, LocalSMEs, F&Bs, banks, shopping malls, creative agencies, events companies to start-ups.
Their industry experience, creativity and skills will help you solve almost any issues related to printing production to meet your marketing and branding goals. They're one of the few companies that does after office hours installation for commercial properties.
Featured Products / Services
78130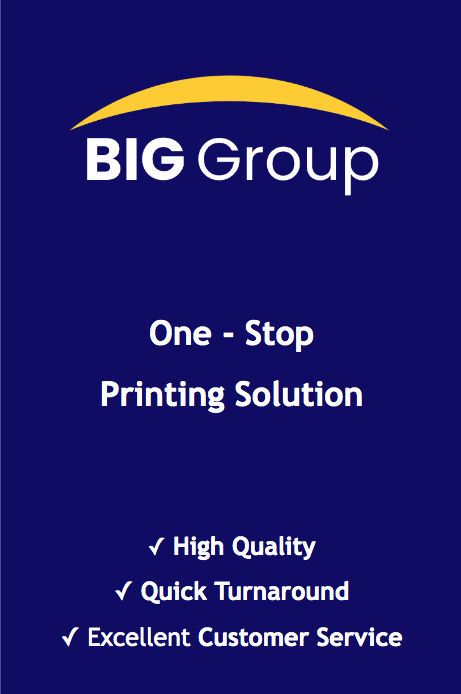 Printing Services