Airconpros
Airconpros is one of the best aircon service providing companies in Singapore for homes and offices. Our Airconpros technicians will troubleshoot and identify problems in the aircon unit to optimise its performance.
With more than 10 years to our name, and supported by a dedicated team of certified well-trained technicians, Airconpros is one of the trusted aircon installation, aircon servicing, aircon maintenance, and aircon repair companies around. 3000+ satisfied customers can't be wrong!
Weak cooling, water leakages, noisy aircons, problematic compressors, etc are some of the issues we'd be able to quickly assist you with, all at an affordable cost. Our workmanship warranty of at least 30 days includes a followup after the 7th day so you can set your mind at ease and chill. Contact us today!
PROMO: For all your residential and commercial air-conditioning needs, we'll be able to recommend suitable units of various brands and BTU sizes. Check out our current aircon promotion we have for Daikin, Mitsubishi, Midea, and Panasonic systems.
Featured Products / Services
63659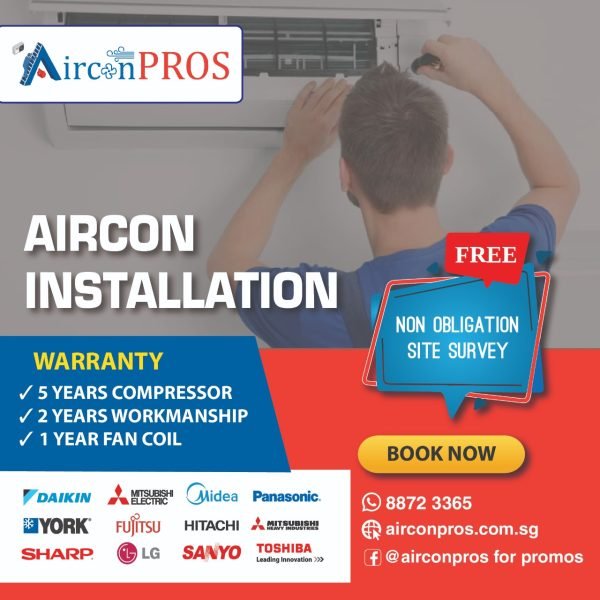 Aircon Installation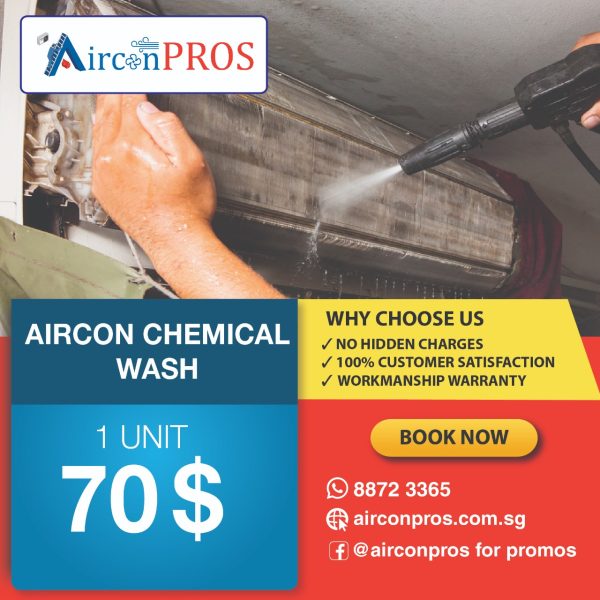 Aircon Chemical Wash