Popeyes: 5 pieces of chicken for $7.90 and 8 piece saver bundle
About this promotion
Popeyes awaits you with more deals this November!
Save up with Popeyes' exclusive promos!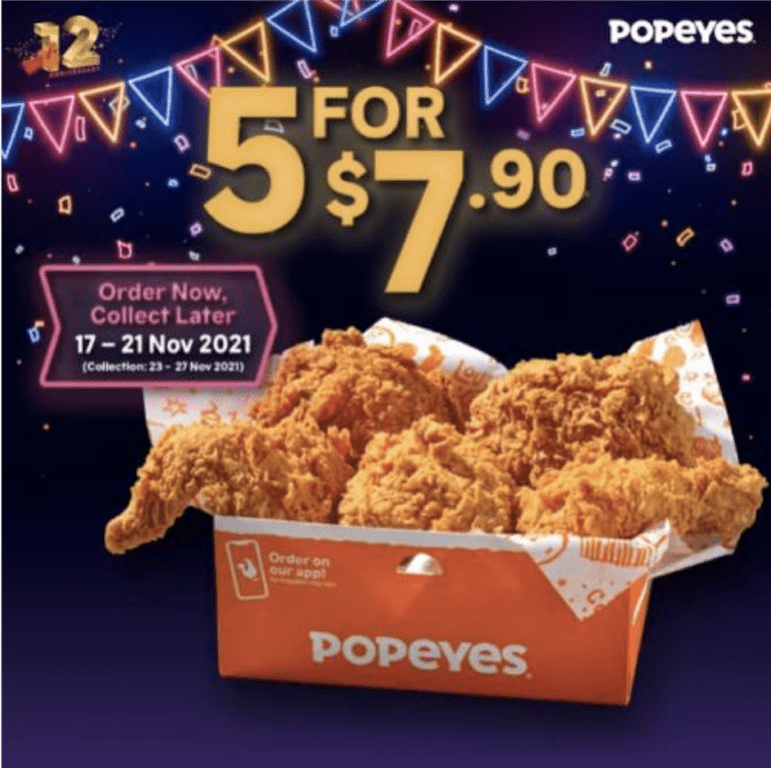 Popeyes' very own 5-piece chicken is available for only $7.90 now!
As if there isn't greater news, you can now purchase its 8-piece Saver Bundle which comes with 2 regular mashed potatoes at only $14.90!
Simply pre-order online or at any Popeyes outlet island-wide between 17 to 21 November.
Meanwhile, collection period is from 23 to 27 November.
Click here to order online now!