Pizza Hut: Christmas cheesy bites, dine-in and delivery exclusives and add-ons
About this promotion
No one outpizzas the hut!
Pizza Hut is back, in time for you to celebrate this Christmas with your loved ones!
Christmas cheesy bites, dine-in and delivery exclusives and add-ons...
You name it, they've got it!
Let it twist! Let it dip! Let it pop!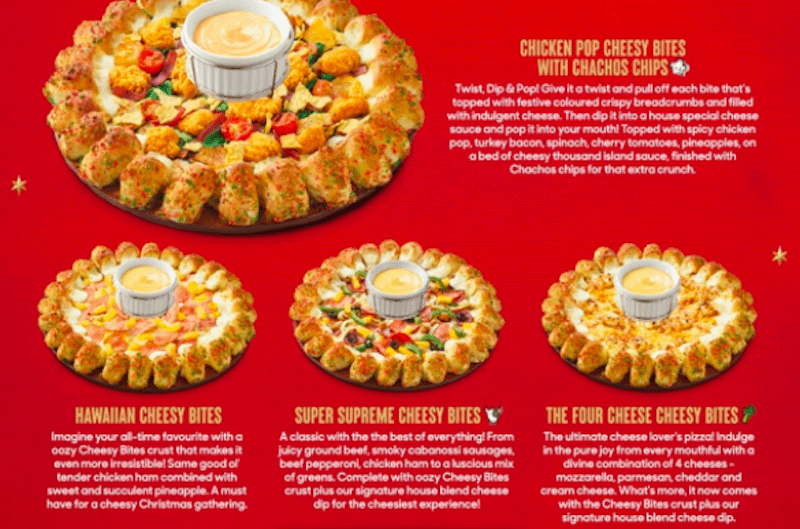 Christmas Cheesy Bites
Chicken pop cheesy bites with chachos chips
Hawaiian cheesy bites
Super supreme cheesy bites
The four cheese cheesy bites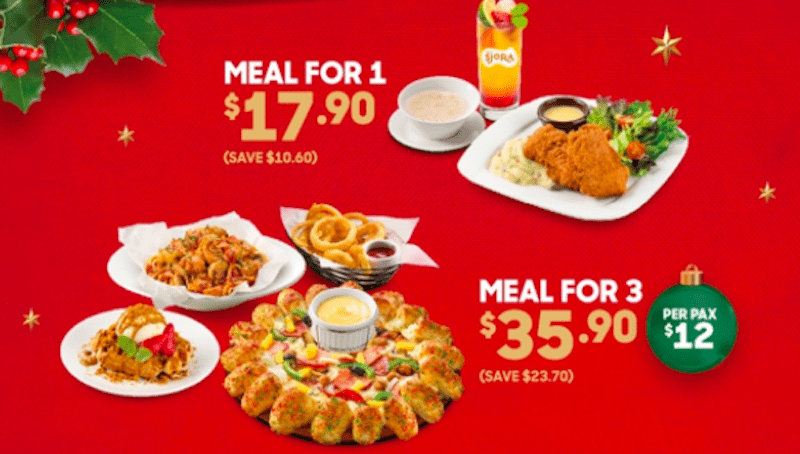 Christmas Dine-In Exclusives
Meal for 1 @ $17.90 (save 37%)
Meal for 3 @ $25.90 (save 40%)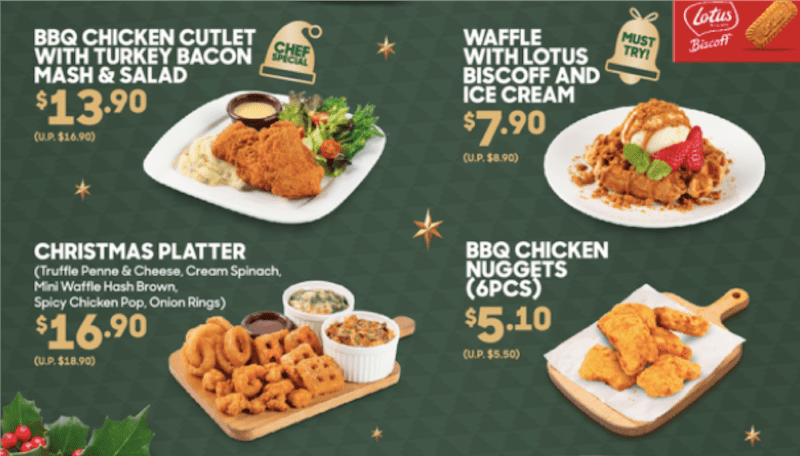 Awesome Add-Ons (Dine-In)
BBQ chicken cutlet with turkey bacon mash & salad
Waffle with lotus biscoff and ice cream
Christmas platter
BBQ chicken nuggets (6pcs)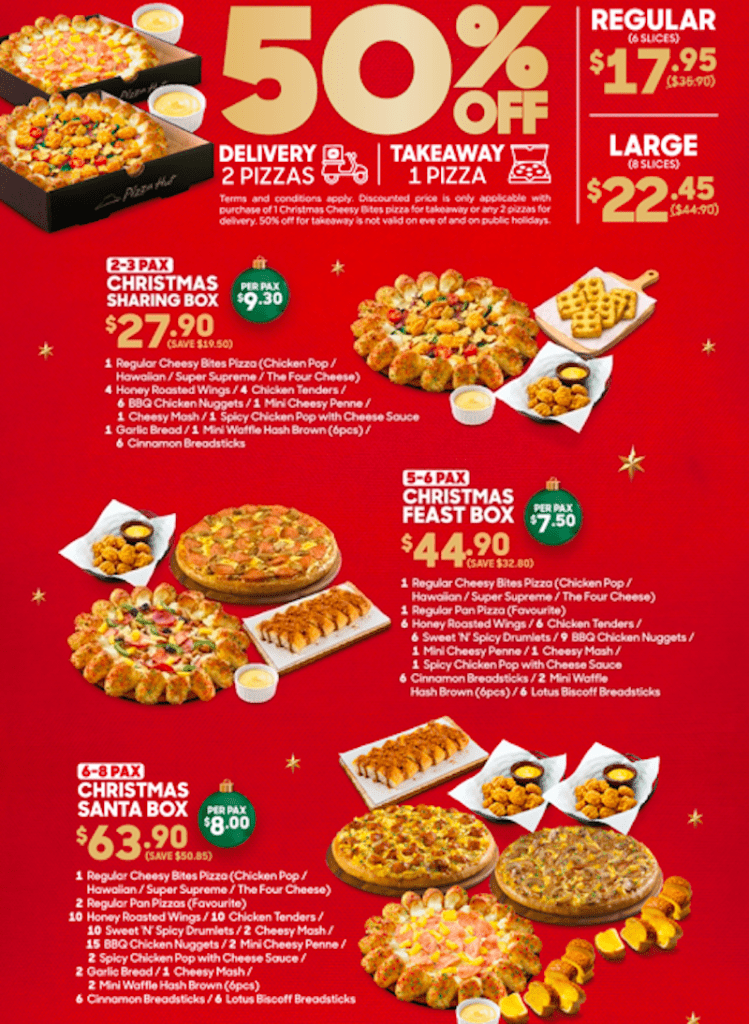 Christmas Delivery Exclusives
50% off 2 delivery pizzas or 1 takeaway pizza (choice of regular/large)
Christmas sharing box
Christmas feast box
Christmas santa box

Awesome Add-Ons (Delivery)
Merry snack box
Four cheese baked penne
Waffle with lotus biscoff
Locate the nearest hut and order now!
Click here to find out more about this deal.
Download the Pizza Hut app now for faster ordering and perks.