Updated food delivery promo codes in Jan 2022 for Deliveroo, FoodPanda, GrabFood and Pickupp
About this promotion
Hello homies, a big welcome to 2022!
New year, new month, new you!
Your favourite food delivery platforms have each brought you different surprises this year!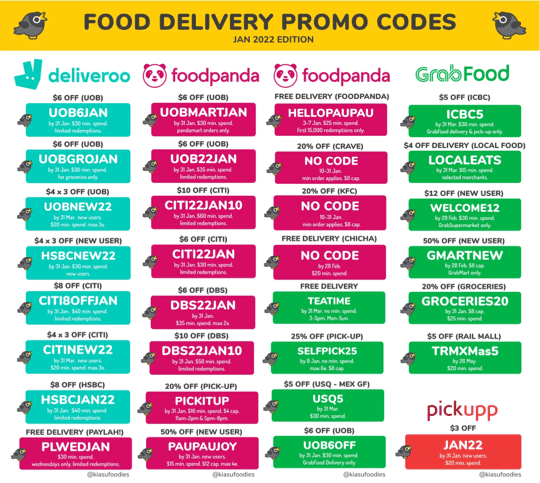 For the month of January this year, enjoy countless promo codes while you use these 4 food delivery platforms:
What are you waiting for?
Order your meals using these platforms to secure your food discounts today!