KFC: 5pcs BBQ Crunch Chicken for $9.90
About this promotion
Barbecue & chicken lovers, KFC is calling for you!
KFC is back with a 3-day flash deal!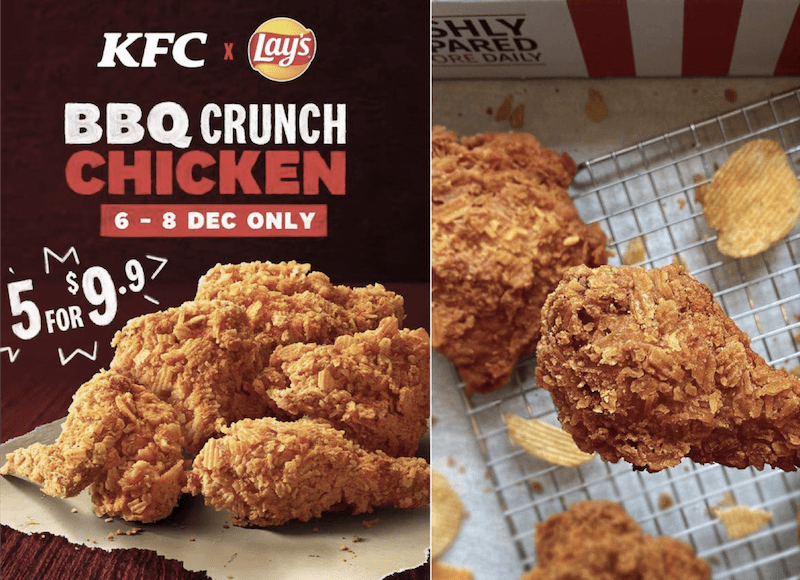 This is a sign to give in to your cravings!
Enjoy 5pcs of Chicken at $9.90! It's so finger lickin' lickin' lickin' good, you won't be able to stop at just one!
Flavours to choose from include BBQ Crunch, Original Recipe, and Hot & Crispy.
Order on KFC App now!
Terms and Conditions
Valid till 8 Dec 2021
Available for dine-in, takeaway and KFC Delivery