Madly Good: 1-For-1 buttermilk waffles until 8 Jan 2022
About this promotion
Two is always better than one!
Here's a little something for all you people craving for waffles!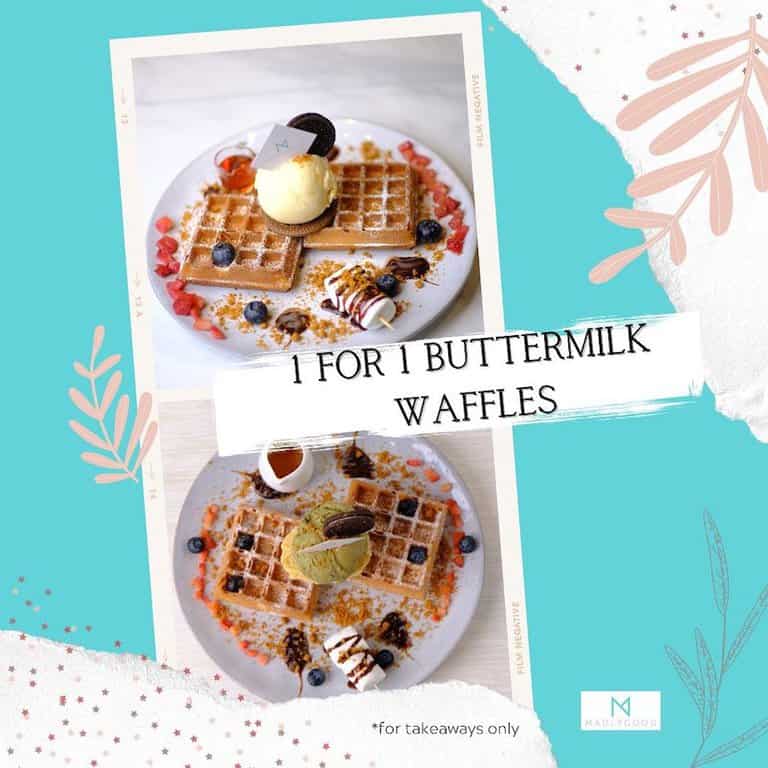 Madly Good's 1-for-1 The Original Buttermilk Waffles is back!
All you have to do is tag a friend and flash this post to redeem!
Hurry down to Madly Good at JCube, #03-12 now and claim your favourite buttermilk waffles before they run out!
You've got until 8 January... Quick, because they're waiting for you!
Do note that this deal only applies to takeaway and available while stocks last.
Click here to read reviews.