moomoo Review and Why You Sign Up Now for Immediate Cash Bonus!
It takes just less than 2 hours of your time!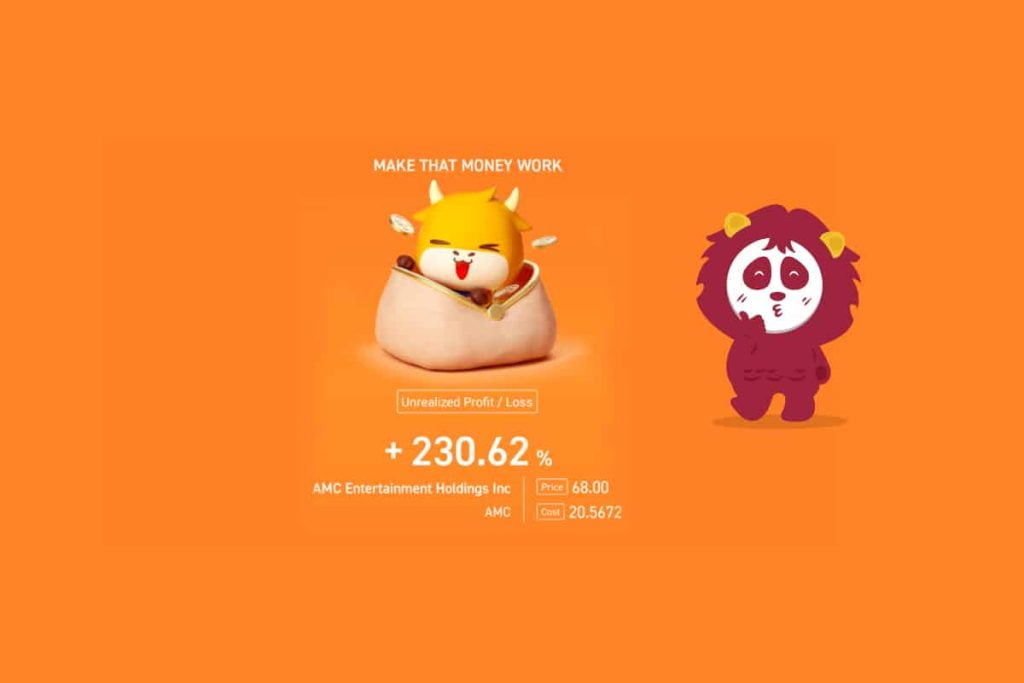 Recently, our SBO Team chanced upon the moomoo platform that offers very low trading fees for the US, SG, HK markets and the limited offer of getting free cash bonus!
Read on to find out more about moomoo trading platform or if you are ready to sign up now to get cash bonus, click here to sign up now!
So What's moomoo?
moomoo is a trading platform that is a subsidiary of NASDAQ-listed Futu Holdings, a company backed by Tencent. Since March 2021, moomoo by Futu SG entered the Singapore Market and started offering the welcome bundle and competitive commission fees to trade stocks in US, HK and SG markets.
moomoo review: 6 Reasons why you should trade with moomoo
Commission fee is relatively competitive
The commission fees for the trades are charged on a per share basis or a percentage of the trade based on the market you trade in.
However, note that on top of the commission fees, moomoo also charges a platform fee based on transaction amount of your trade orders.
If you sign up today, there will be a 180 days commission-free period for unlimited number for trades!
SBO Team tried out the various trading platforms and found out that it is indeed cheaper to trade in moomoo if you are transacting in smaller trade sizes. This is beneficial for those who just started out their investment journey. We've compared a few platforms for your information too.
Type

Moomoo

Tiger Brokers

IBKR

TD Ameritrade

Commission fees

SG stocks: 0.03% of the transaction amount, min. S$0.99

US stocks: US$0.0049 per share, min. US$0.99 per order

SG stocks: 0.08%, min. $2.88 per order is currently waived

US stocks: US$0.01, min. US$1.99 per trade

SG stocks: 0.08% of trade value, min. $2.50 per order

US stocks: US$0.005 per share, min. US$1 per order

$0 (for US exchange-listed stocks, ETFs and option trades)

Maintenance fee or Platform fee

US stocks: US$0.005 per share, min. US1 per order

Hong Kong stocks: HK$15 per order

Singapore stocks: 0.03% of the transaction amount, min. S$1.50

None

Up to US$10 per month (less commission paid that month)

None
Offers Free Level 2 Market Data for US Market if you sign up today (Ends 30 Jun 21)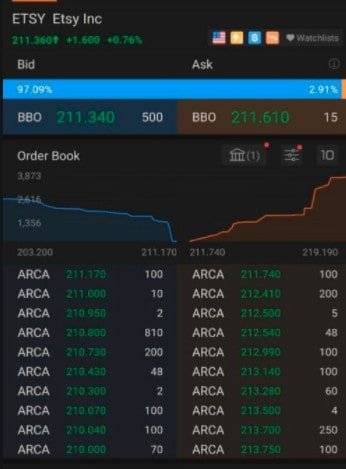 Level 2 is a generalized term for market data that includes the scope of bid and ask prices for a given security. Also called depth of book, Level 2 includes the price book and order book, listing all price levels of quotes submitted to an exchange and each individual quote.
That means with level 2 market data, you can tell what is the current bid/offer price instead of looking at a price 15 minutes ago! You can also look into the depth of book to check the volume and pattern of transaction, this will help you manage your risks if you can spot any anomaly such as big volume sales.
If you sign up today, you will get free level 2 market data for the US stock market.
This Promotion is only available till End of June so if you are interested, you got to sign up FAST.
Trusted and Regulated by MAS
In total, the subsidiaries of Futu Holding Limited has 43 licenses in major financial markets such as United States, Hong Kong (SAR), Singapore and others. In Singapore, capital markets products and services on moomoo are offered by Futu SG. Futu SG is a capital market services holder licensed by the Monetary Authority of Singapore (MAS) (License No. CM101000).
Under Securities Investor Protection Corporation (SIPC) protection, you are protected up to US$500,000 (including US$250,000 for claims in cash) in U.S. securities purchased from Futu. Note that this protection is for situations where the broker company meet with financial failure and not for losses due to market fluctuation in prices.
Provides good fundamental analysis
In moomoo, you can find very detailed fundamental analysis on the company such as the balance sheet, revenue, and cash flow in the different FYs. This means you don't have to spend hours to comb through all the different lengthy financial reports.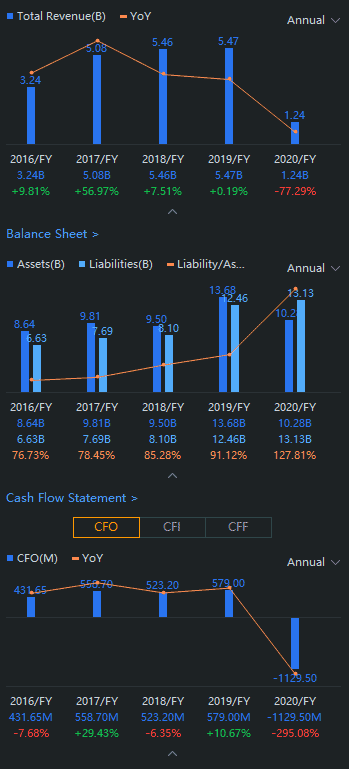 Connects the global investment community
In the moomoo app, you can comment, analyse the latest trending stocks with like-minded traders and investors. Just recently, SBO spotted a upsurge in AMC shares in US stock market just by looking through the comments in moomoo. With the community to discuss their trade ideas, you might be able to leverage the opportunities to profit from trending stocks and undervalued stocks that are always under the radar.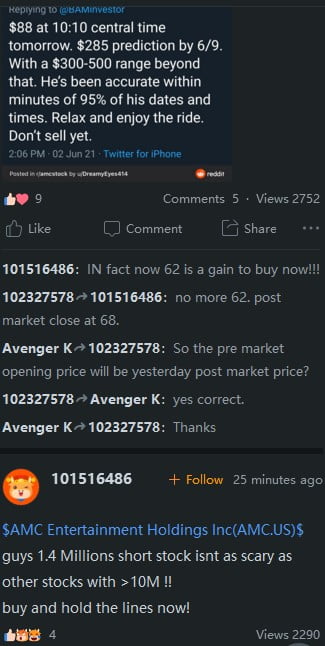 Futu Plans Crypto Trading in Hong Kong and Singapore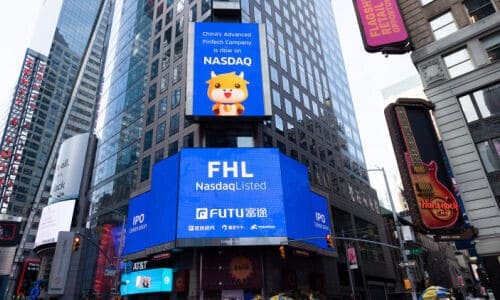 Futu is in the process of applying for the digital license to support crypto trading in HK and SG. In the near future, you may be able to buy/sell cryptocurrencies on moomoo instead of Binance/Gemini.
How to sign up and get the welcome bundle?
Expect to spend just 1 hour to complete the process of account opening. The welcome bundle (worth more than SGD2,000) includes:
Unlimited Commission-free trading in the US, HK and SG markets for 180 days
Free level 2 Market Data for US market
Free level 1 Real-time Market Data for Singapore market
One FREE AAPL share after depositing SGD$2,700 (USD 2,000)
$50 Cash Coupon if you transfer your existing stock into moomoo.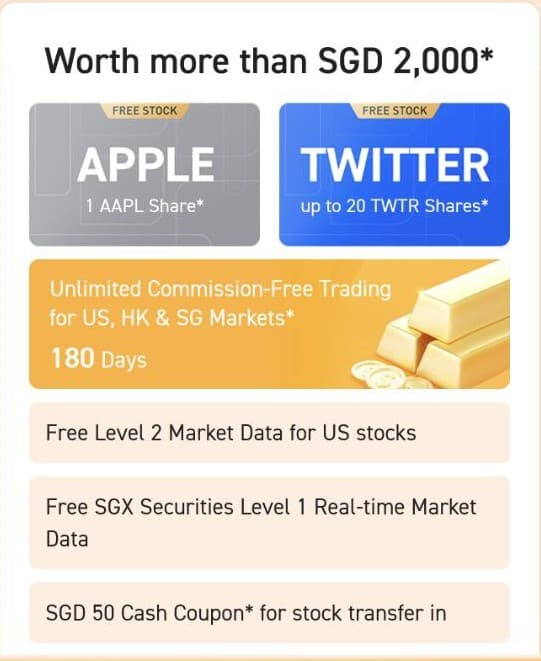 So what's the conditions to get the free AAPL share (Jun Promotion)?
Sign up for an account from 1 Jun – 30 Jun with FUTU SG Securities (moomoo trading platform). Note that this offer is only valid for new customers who are either Singaporeans or Permanent Residents of Singapore or Singapore Residents with Singapore residential addresses, are at least 18 years of age, and have a valid Singapore bank account in their own name.
Funds worth SGD 2,700 (USD 2,000) must be deposited within 30 days from account opening.
Unlock the level 1 Trading badge or complete 5 successful trades
Step 1: Sign up using this link here
Step 2: Click Claim Now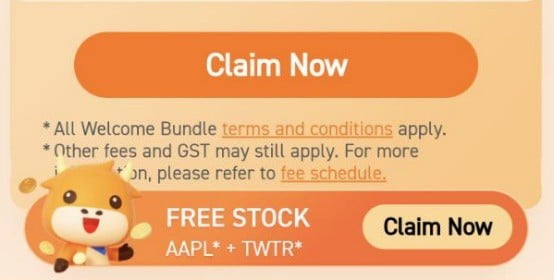 Step 3: Fill in your email and password to sign up
Step 4: Download and install moomoo app from Android Playstore or Apple App Store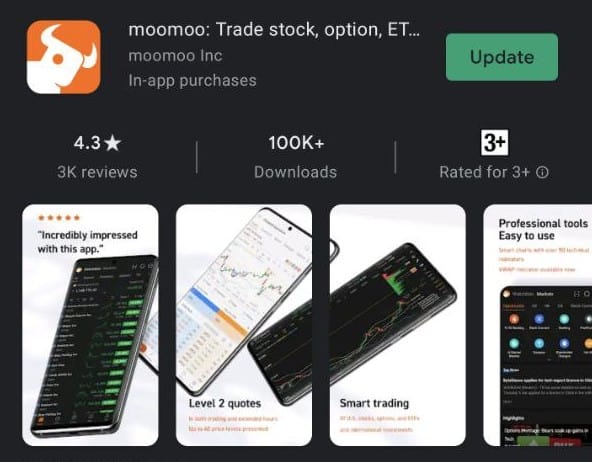 Step 5: Login, setup and open the trading / Futu Securities account. Wait for your account to be approved
If you have the necessary financial background, the entire process of account opening will be a breeze. Just register using your SingPass Myinfo and wait for the account approval. You will receive a text from FUTU SG as shown below.

However, if you do not have prior experience in trading or any education qualification related to finance, expect to do an additional SGX test that can be completed in an hour.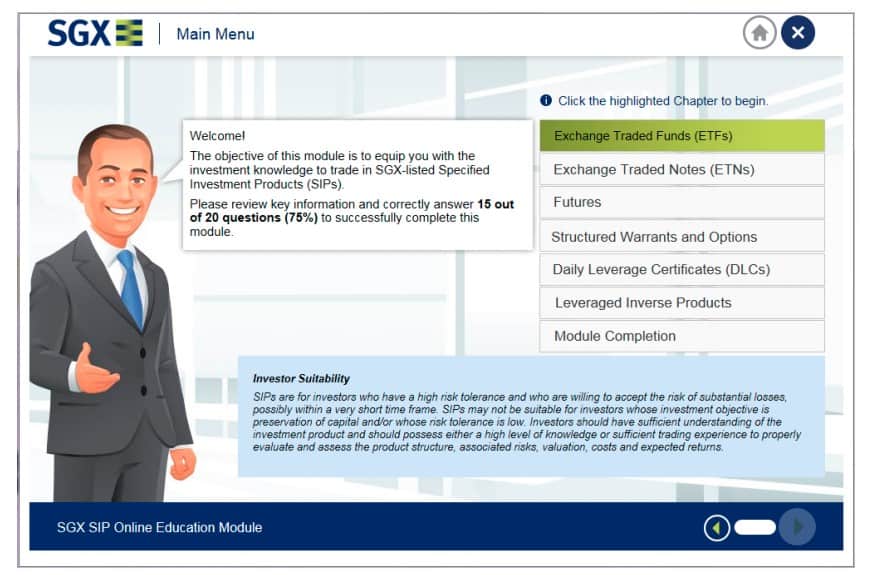 Step 6: Deposit $2,700 SGD to your Futu Securities account from your Bank with FAST transfer.
It takes around 15 minutes for the funds to be deposited.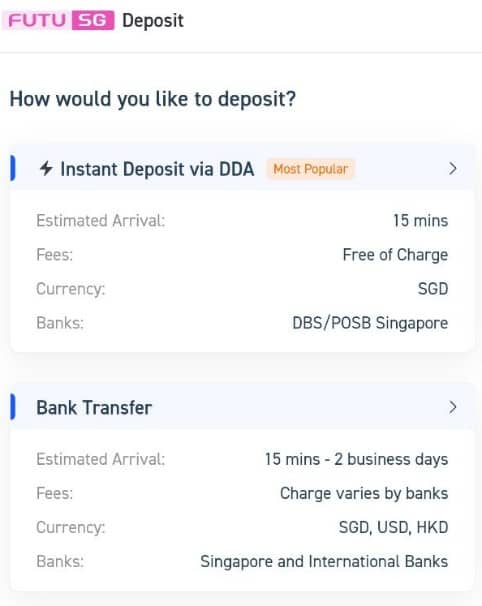 Step 7: Make 5 successful trades
Once your account is approved, you will need to make 5 successful trades on the Futu Platform. Making 5 trades will unlock your Level 1 Trading Badge.
For the first 180 days, all trades are commission-free. However, there are still GST and platform fees that can be incurred. SBO team tried out 5 simple, low volatility trades and incurred fees amounting to just ~2 SGD per trade.
Step 8: Receive your AAPL share in just 2-5 days
Once you've completed Step 1-7, you will receive the AAPL share in 2 working days. By the way, there's no lock-in period to sell the AAPL share. This means you can take the money and run! It is that simple and we would say this is relatively risk-free to get the AAPL share!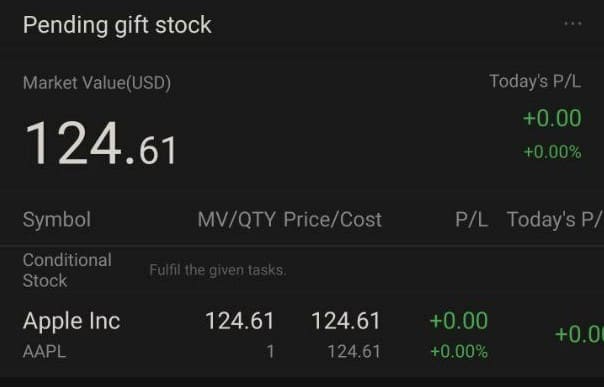 Conclusion
The process to register the moomoo trading account is extremely fuss-free.
SBO Team suggests that if you have $2,700 SGD to spare, you should sign up with Futu SG to get the free AAPL share worth $175 SGD as of 3 Jun 21.
Ultimately, if you don't like the moomoo trading platform, you can always cash out your initial deposit and the Apple share after completing the steps! The withdrawal is fuss-free and will take around one working day.
Sign up and try out the moomoo trading experience today via this link:
Explore More Content