Independent Reserve Review 2022: Should You Use It to Trade Crypto?
Find out how using Independent Reserve is like from this user review.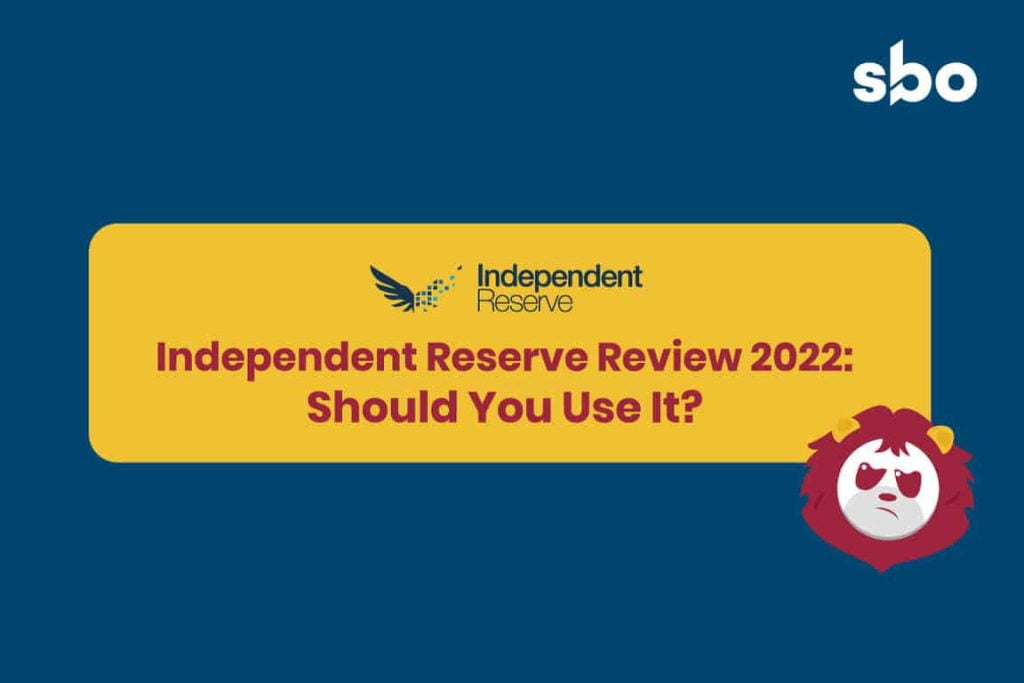 What are the Factors to Consider for Choosing a Crypto Exchange?
Thinking of taking the plunge to invest in cryptocurrencies? One of the first things you need to decide is which crypto exchange to use for converting fiat to cryptocurrencies and vice versa for withdrawal.
Here are some factors that I use to decide if I want to use a crypto exchange to buy or sell cryptos.
1. Reputation and Security
One of the worst things that can happen in your crypto journey is to have your wallet compromised or your crypto exchange account hacked. It is important to find a reputable crypto exchange that focuses on it's security.
2. Deposit & Withdrawal Fee
Some crypto exchanges charge an exorbitant sum of fee for depositing and withdrawing fiat; thus eroding your profit margin. Do make sure you are informed on the type of fee structure for the crypto exchanging you are going to sign up with.
3. Price Arbitrage
Beside fees that can erode your margin, you also need to find out what is the price arbitrage that your crypto exchange has, compared to other exchanges especially if you can only execute market buys and not limit buys.
4. Ease of Use
The concept of cryptocurrency and blockchain itself can be very daunting for new users especially the non IT savvy ones. You wouldn't want your experience to be daunted by the confusing interface of crypto exchanges. Sign up for free trials and decide for yourself if the interface is user-friendly enough for you to use. Availability of mobile applications is also important as you may want to trade crypto on the go and having mobile applications will make it very convenient to do so.
Independent Reserve's Background
Independent Reserve is one of the world's most trusted crypto exchanges. Started in 2013, the crypto exchange's headquarters reside in Australia. In 2021, it is one of the first crypto exchanges to be granted a licence by MAS to operate as a regulated provider for Digital Payment Token (DPT) services in Singapore.
In December 2021, Independent Reserve was awarded ISO 27001 certification, which is one of the most well-known and internationally recognised information security standards. It identifies requirements for an Information Security Management System (ISMS) and defines how organisations should manage and handle the security of assets such as financial information, intellectual property, employee details or information entrusted by third parties.
Quick Facts about Independent Reserve
| | |
| --- | --- |
| Official Website | |
| Listed Cryptocurrencies in Singapore | 16 |
| Supported Fiat Currencies | AUD, USD, NZD, SGD |
| Minimum Deposit | No minimum deposit. |
| Deposit Fees | SGD$2.50 fee is payable for deposits under $1,000Free for deposits above $1,000 |
| Transaction Fees | 0.5% |
| Withdrawal Fees | SGD$1.50 withdrawal fee is applicable. |
| Mobile Application | Available on iOS and Android |
| Customer Support | Support Helpdesk only |
Type of Cryptos You Can Buy on Independent Reserve
Under major exchanges like Binance, FTX or Huobi, there is a limited number of cryptos (only 16 at the time of writing) you can buy on Independent Reserve in Singapore. However, it is still a good idea to make Independent Reserve your primary crypto exchange to buy or sell cryptos due to the favourable deposit ($2.50 for deposits under $1,000) and withdrawal fees ($1.50).
You can purchase major cryptos like ETH, XRP or USDC through the exchange. Once the cryptos are in your possession, you are free to transfer them to your crypto wallets or other exchanges for further investing activities. Other major coins you can find on Independent Reserve are ADA, BTC, DOGE and DOT.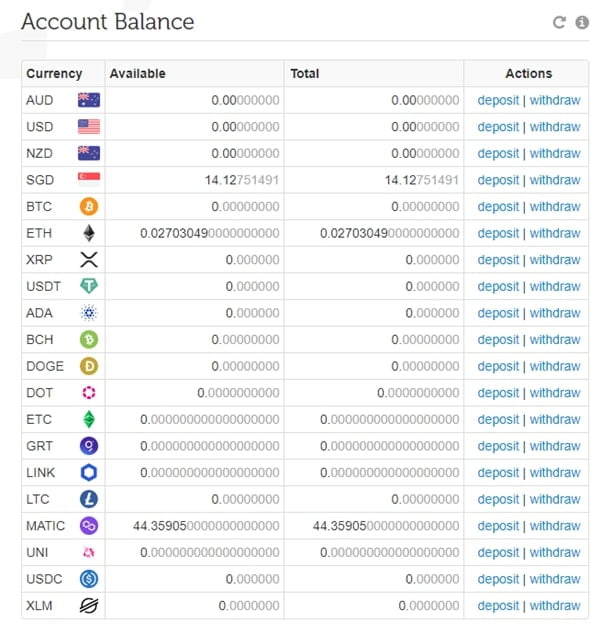 Is it cheaper or more expensive to buy cryptos on Independent Reserve?
At the time of writing, CoinGecko is showing the price of Ethereum as S$3,678.52; which means for S$100, you can obtain around 0.0271eth.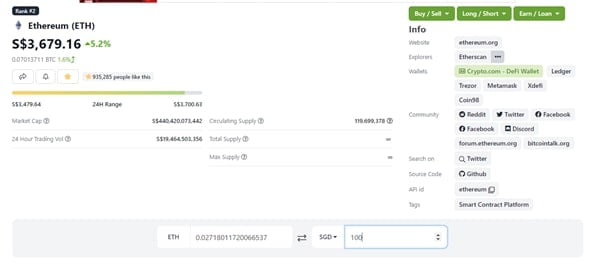 A S$100 purchase on Independent Reserve will give me around 0.027eth with a transaction fee of $0.46.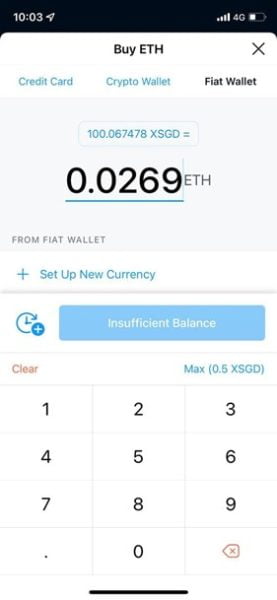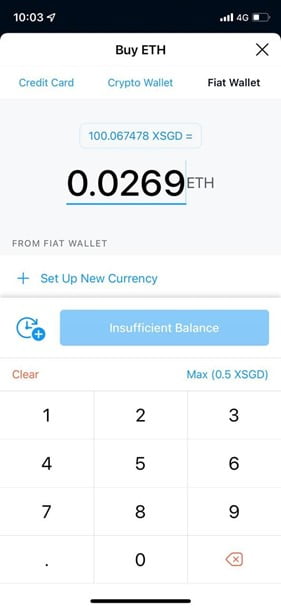 A similar purchase of S$100 via other competing platform will get you around 0.269eth. If you are making a big purchase, it will be more prudent to conduct the trade on Independent Reserve platform. For smaller purchases, perhaps the disparity may not be significant enough to make a difference.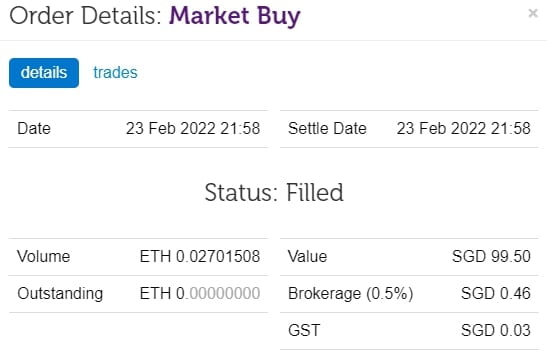 Usability of Independent Reserve
The experience of using Independent Reserve is fairly pleasant. There is no struggle to understand how to navigate through the platform. The information is neatly divided into Buy/Sell where you conduct your trade or Accounts where you can review your holdings and conduct Deposit/Withdrawal transactions.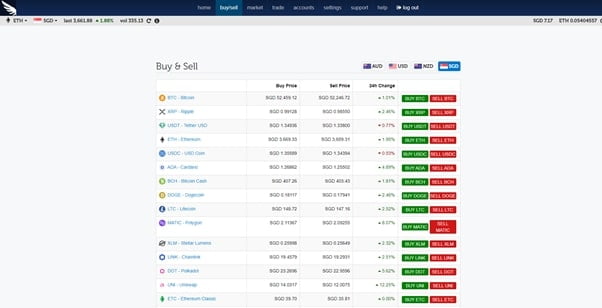 Conduct Limit Trades via Independent Reserve
You can perform limit buys or sells for Ethereum at Independent Reserve via the Trade tab.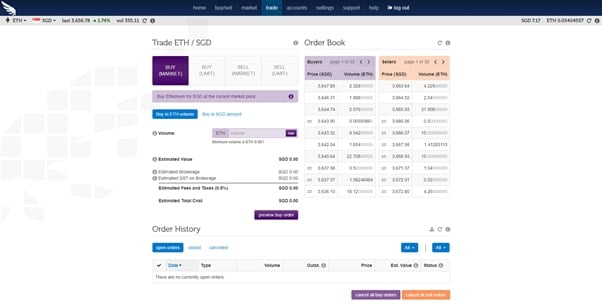 If you are a day trader or you enjoy the process of flipping ETH, this will be a very useful feature for you to use. Do note this function does not seem to be available for the other 15 cryptocurrencies listed on Independent Reserve.
Independent Reserve Mobile Application
Installing the Independent Reserve mobile application on my iPhone is a breeze. With my user ID, password and 2FA authentication, I can access my account right away.
Similar to the desktop application, there is no trouble using the mobile application to perform trades. In fact, the whole look and feel of the mobile application looks more polished as compared to the desktop experience.
If you need to trade crypto on the go, this is an important feature to consider.
Security Measures of Independent Reserve
You wouldn't want to login to your crypto exchange account one day and discover that your cryptos has all been transferred out. Independent Reserve has a neat feature that allow you to add verified accounts in the system. You can only transfer cryptos out of the exchange to accounts that are verified.
With this feature, you can feel more assured that your cryptos has proper safeguards to ensure no authorised transactions can be performed easily.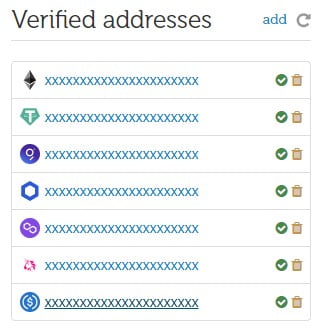 Conclusion: Will I Recommend Using Independent Reserve to My Friends?
An absolute yes! The most attractive part about using Independent Reserve is the low deposit and withdrawal rates. If you are going to make big purchases or big withdrawals, you are going to save so much money by just paying a flat fee of $1.50 to $2.50 for every transaction instead of a percentage fee.
We hope that this Independent Reserve review article will useful in helping you to make an informed decision.
Sign up for a free Independent Reserve account today!
Featured Image by Mike Enerio on Unsplash
Explore More Content