20 Best Accounting Software in Singapore to Balance Your Ledgers Quick and Easy [2023]
Look for the best accounting software that can help you to balance your ledgers quick and easy.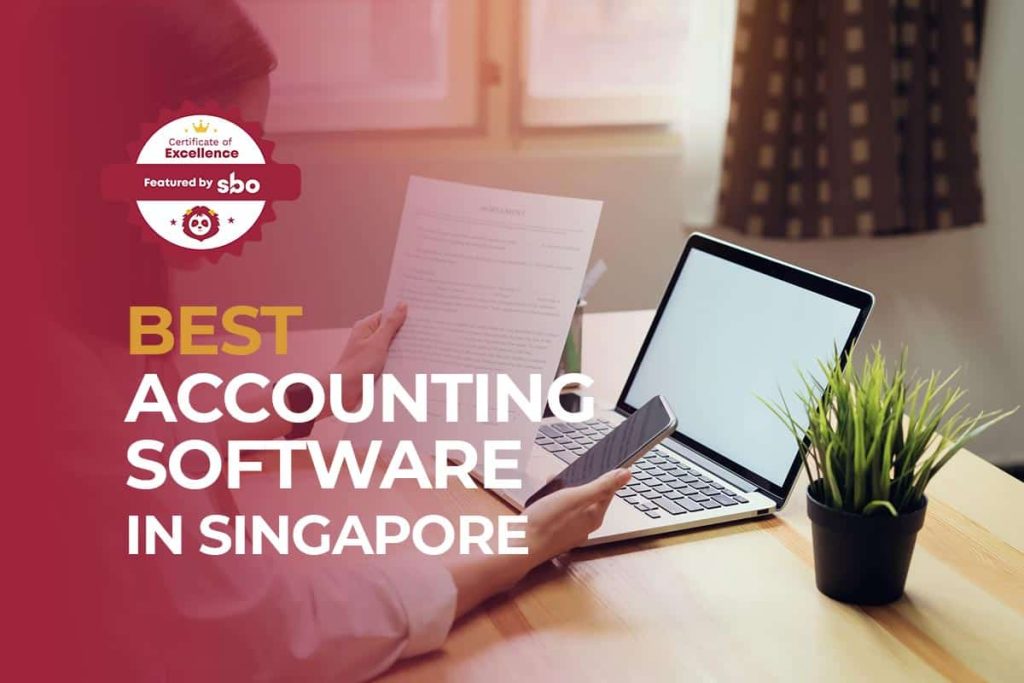 Accounting software is a type of Customer Relationship Management (CRM) tool which allows business owners of all sizes to better manage their accounts. Based on your business need, there are different accounting software out there in the market to service your business need.
An accounting software definitely helps generate time and cost savings by instantly generating key financial reports, streamlines tax filing and also provides key insights amongst many of its key functionalities.
We've shortlisted 20 of the best accounting software in Singapore for business owners today. Here's how to pick one to best suited to your business needs!
Factors to Consider Before You Choose an Accounting Software
Before you make a decision on an accounting software, there are a few important factors to consider. Take heed to these factors.
1. What Kind of Features Does the Software Have?
Choosing a software with the right features is of paramount importance – depending on the needs of your firm, some features might be super important like payroll while others might not be as important. When looking at features and functionalities, it is also important to keep in mind your future business needs – would the current functionalities be sufficient when you scale up your business?
Vendor payments and reports
Ability to track expenses and income
Credit card payments
Ability to invoice customers
Bank reconciliation
2. What Kind of Customer Service Support Can You Get?
Customer service support is important – especially for new users of the software. Even if it is not one's first time using an accounting software, the learning curve for a new software can be equally as steep.
Read blog posts on customer reviews, head to the company's site to find out the type of support they provide. Some even have 24-hour hotlines to service their customer's needs.
3. How accessible is the software?
Is the software available while you're on the go? Is there the option of accessing the software from multiple devices?
If you have multiple team members needing to access the software at the same time, can the software support this? This would greatly help facilitate processes and would be good to do your due diligence in case you select the wrong software.
1. Ace Accounts
2. Xero
3. Sage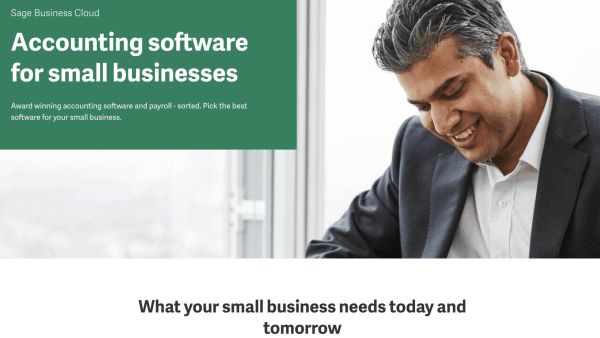 With dedicated solutions for small and medium enterprises – Sage UBS for small businesses and Sage 300 solutions for medium enterprises, we see the emphasis that Sage places on catering to specific needs. Sage's solutions fit the needs of startup, scale-up, and enterprise companies, providing quality solutions for integrated accounting, payroll and payment systems.
Sage UBS, the accounting software in Singapore dedicated to small businesses boosts a wide range of connected services – one can create alerts, messages, or chat with the help desk to solve issues. With their outstanding software and customer centricity, they were the 2019 and 2020 top financial accounting software vendor in Malaysia.
4. ABSS
Ideal for owner-operators, ABSS Accounting helps one process sales and purchases, track receivables, payables and GST at the tip of one's fingers.
ABSS Accounting is easy to use for beginners without much accounting background. One convenient feature is that of the ability to connect the DBS account securely with ABSS Connect where your bank account and transaction data is delivered securely and accurately to your ABSS accounting software.
5. Intuit QuickBooks Online
Off-the-shelf software, such as QuickBooks, a product offered by Intuit is widely used amongst small business owners. If you are a small and medium sized business owner, here are some reasons you might want to choose QuickBooks. This suite of services would come in handy to service your basic accounting needs, with little accounting experience needed.
Professional support – It is commonplace for business owners to need orientation when using a new software and even more so someone who they can turn to in the case of any difficulties faced. QuickBooks Singapore offers a contact helpline and also boasts a strong user community where users pose questions and help each other out.
6. Smart Cursors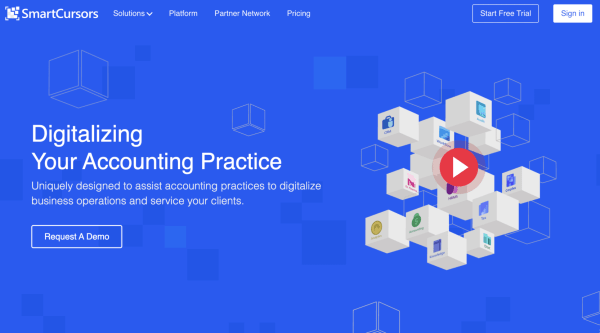 Like many others, Smart Cursors helps businesses in managing their accounting needs and business performance.
So what differentiates them from other accounting softwares out in the market? They boast of their cash flow management system where one can manage deposits, withdrawals, transfers and bank reconciliations effortlessly. The interactive Cash Flow Manager gives insights on how the cash have been generated and spent in one glance.
The Invoice Now feature facilitates sending/receiving the e-invoices directly through the open standard Peppol network securely. This helps both Small and Medium Enterprises (SMEs) and Large Enterprises (LEs) enjoy smoother invoicing.
7. Highnix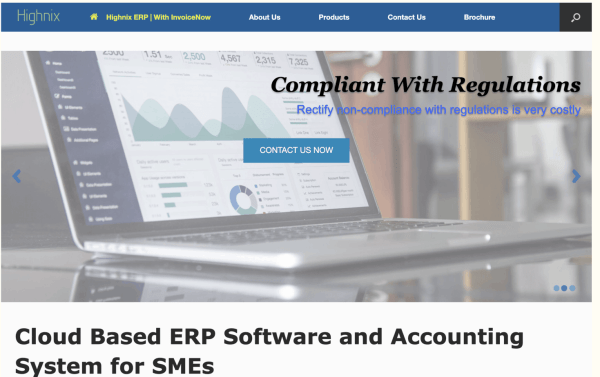 Highnix believes in productivity tools, to generate productivity and ease of software use for SMEs, micro enterprises and new start ups.
The Highnix accounting system is secure – it boasts X.509 encryption and third party's applications can be integrated with Highnix ERP System using appropriate APIs, allowing for scalability of the business in the case of future expansion.
8. Zoho Books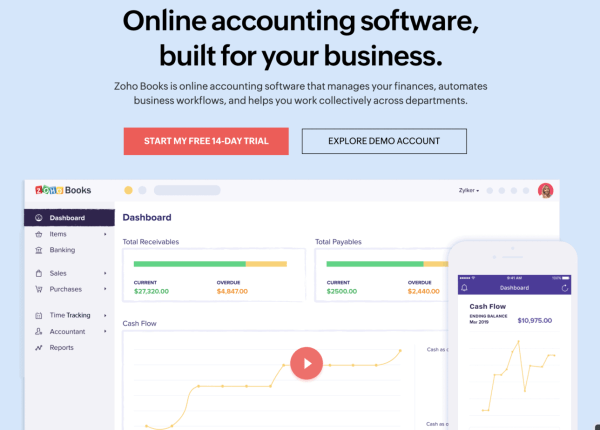 India-based SaaS company Zoho Corporation offers Zoho Books as part of its Zoho One Suite offerings. Zoho Books like many others in the industry is an online accounting software that helps in financial and business management. Zoho is an ideal fit for a variety of business sizes, robust even for larger enterprises.
What sets Zoho Books apart from its competitors is firstly its myriad of third party integration capabilities – Paypal, Dropbox, OneDrive and Square just to name a few of its many integration capabilities. With Zoho, you'll be able to create unlimited transactions and add any number of users.
9. Wave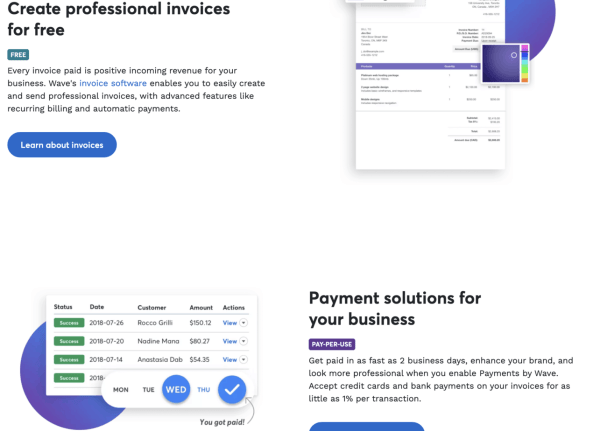 Hearing that Wave software is free of charge raises eyebrows. There are indeed no hidden costs and the software is 100% free, no trials, no limitations.
The free software includes invoicing, accounting, and receipt scanning. Wave's easy-to-use accounting software's ability to be connected to bank accounts, expenses syncing and balancing the books are just some of its many capabilities.
10. Freshbooks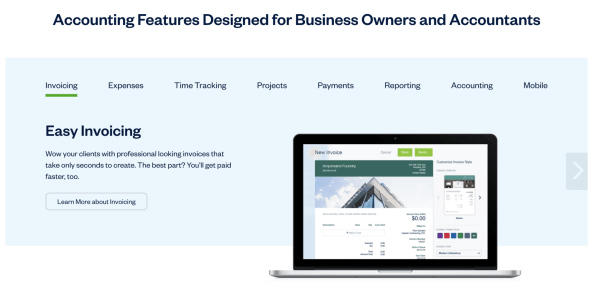 Freshbooks is one of the most suitable accounting software in Singapore for freelancers to businesses with a whole range of clients.
One of the most touted pros by users of Freshbooks was that the software is very user friendly and intuitive. Praises also mostly surrounded that of the invoice feature which is not only professional looking but the entire system is hosted on a cloud, ensuring that client's information are secured.
11. Netsuite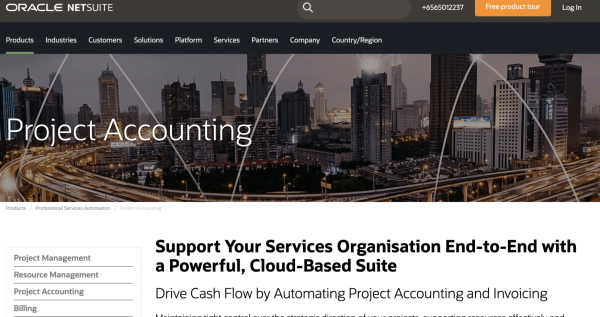 If you have not heard of NetSuite, you would have definitely heard of Oracle. NetSuite is an Oracle product, one of Singapore's leading web-based business software. NetSuite's financial management solution is used by thousands of organisations to manage their accounting needs.
With real-time access to live financial data, one can quickly drill into details to quickly resolve delays and generate statements that comply with multiple regulatory financial compliance requirements such as IFRS, GAAP, SOX and others.
12. Taxdome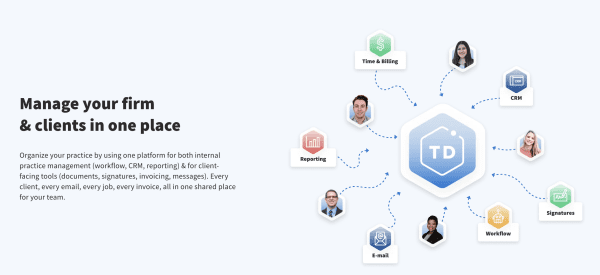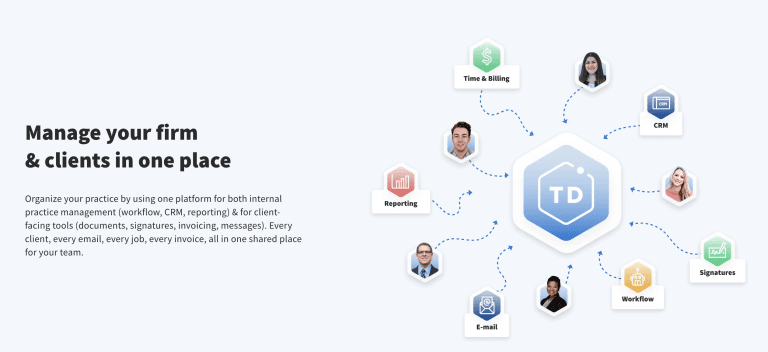 TaxDome is an all-in-one cloud-based solution for tax practice management. Managers can utilize built-in templates to handle tax returns, bookkeeping, payroll, and other accounting processes.
We also like them for the fact that they have a custom branded client portal (& mobile app) where one can communicate with their clients securely, exchange documents, view their tasks, sign contracts, pay invoices, and many more.
13. Odoo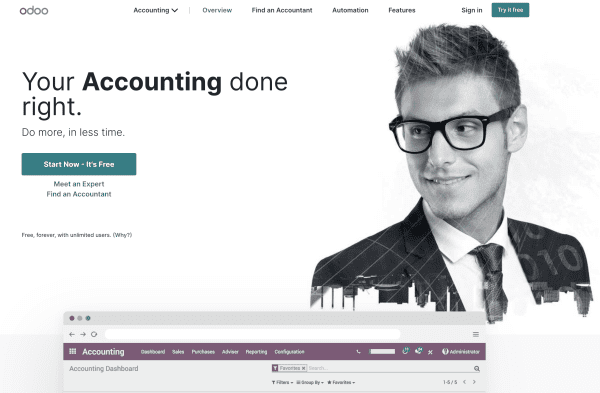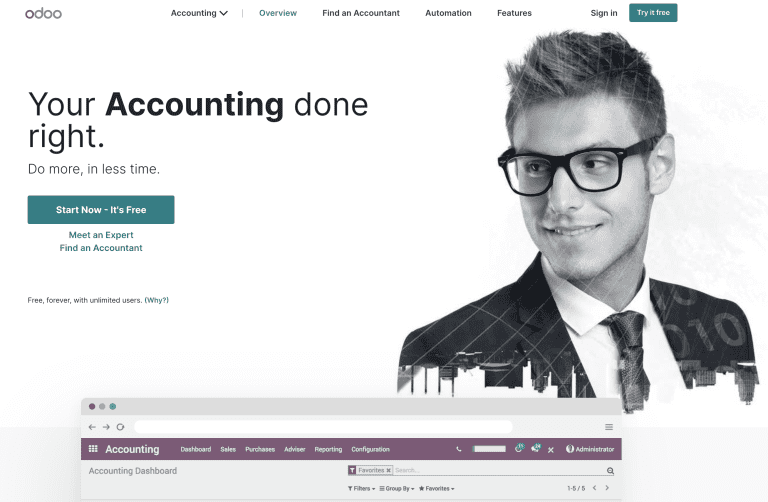 Odoo is an open-source alternative to many software packages. It can be used by any retailer with its POS (Point Of Sales), and on any website with its CMS (website builder) synchronized with the e-Commerce app.
They have a strong support community comprising of more than 1,500 active members and has contributed more than 4,500 modules to the ongoing enrichment of Odoo.
14. Aspire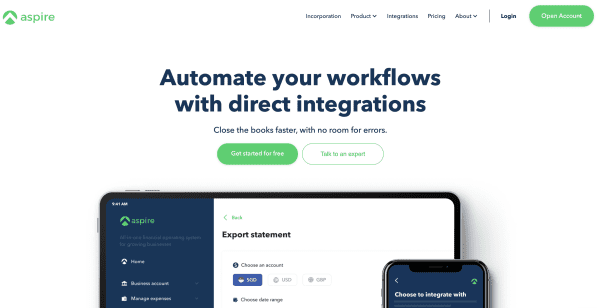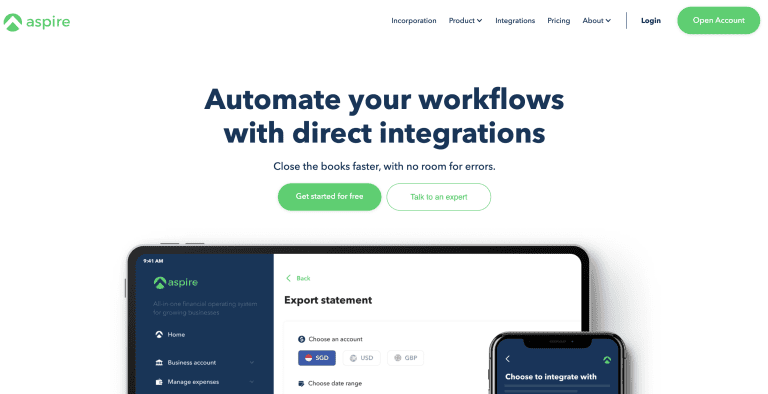 Aspire is a cloud-based business management solution that provides features such as estimating, scheduling, purchasing, mobile time tracking, invoicing, job costing, accounting and payroll integration, and customer relationship management (CRM) within its product.
With direct Xero and Quickbooks integrations with hourly updates, it saves lots of time in the accounting process.
15. Financio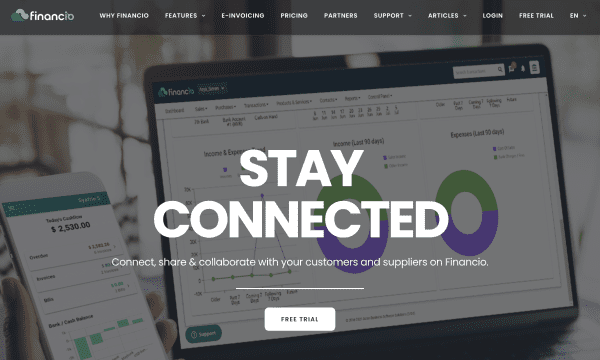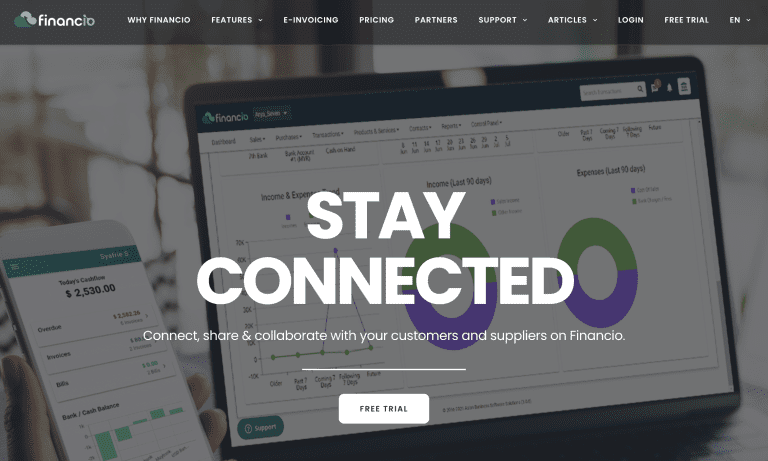 Financio is an IRAS-approved multilingual cloud accounting software. Some Singapore specific features are IRAS Compliant GST and IAF report, Multilingual Interface, Whatsapp Notification and Corporate Paynow.
We like them for the fact that one can connect their DBS bank account to Financio to receive daily bank feeds and reconcile transactions.
16. Tally Accounting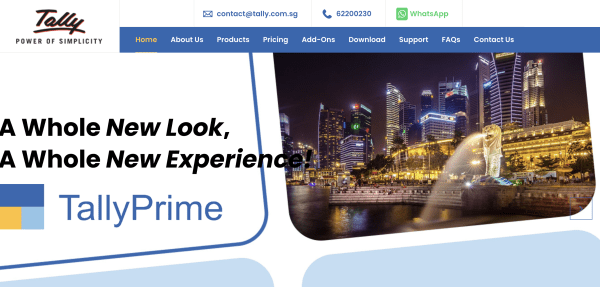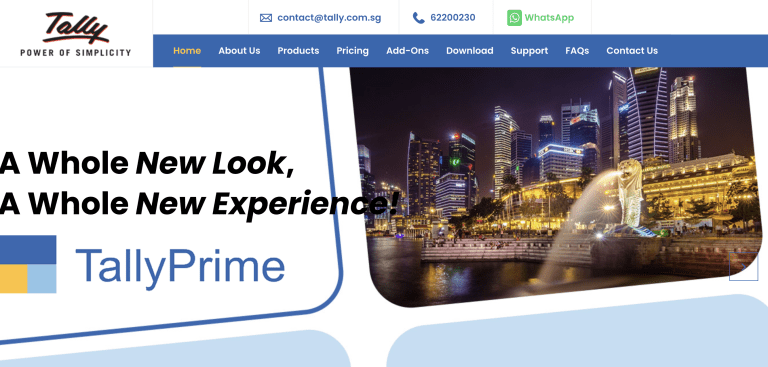 The Tally software offers a range of accounting features that instantly allows you to obtain your balance sheets, profit & loss statements, cash and funds flows, trial balances. It also has scenario management capabilities where one can prepare reports that include provisional figures, without affecting actual accounts.
17. Zipbooks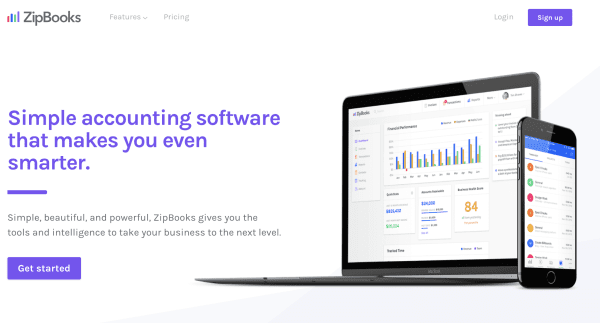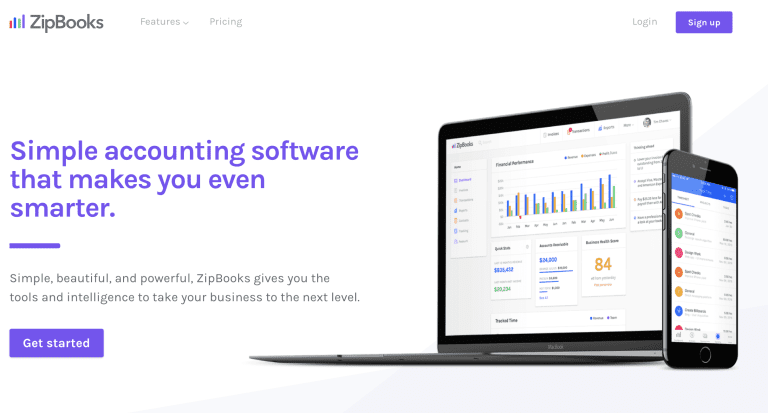 User interface screams clean and it is this software with user friendly interfaces that appeal more to users. Zipbooks allows for the connecting of bank accounts, bank statements to be reconciled, and accounting reports to be created.
Application and business systems like Slack, Google Chrome, Google Drive, Google Apps, and Asana also seamlessly integrate with the software.
18. Plooto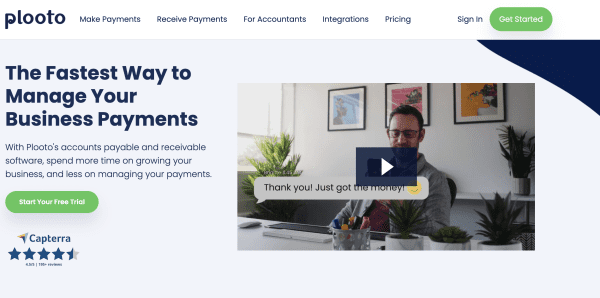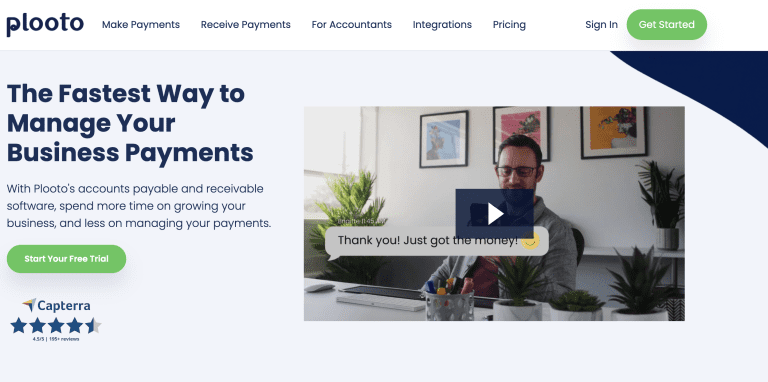 With Plooto's accounts payable and receivable software, spend more time on growing your business, and less on managing your payments. We like the fact that setting up credit cards on Plooto is easy, and at the same time, enjoy a competitive, straightforward rate of 2.9% + $0.30 per transaction with the benefits of automating your payments process.
19. Autocount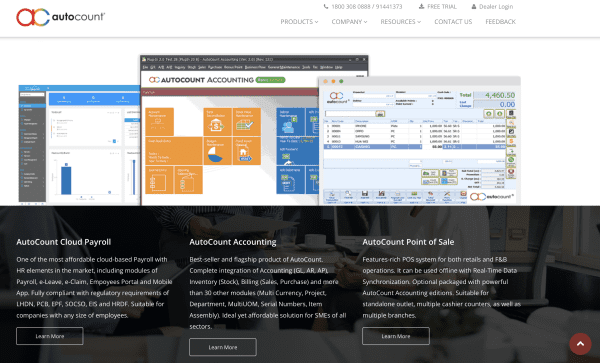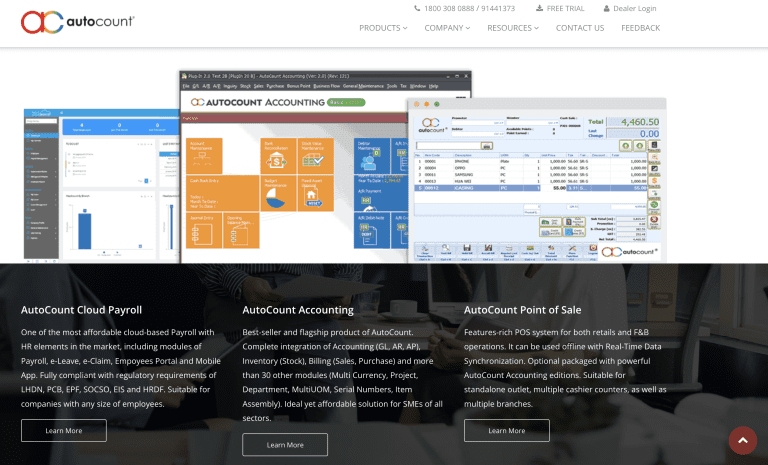 AutoCount is touted to be one of the most affordable cloud-based Payroll with HR elements in the market. This Malaysian accounting software company has more than 25 years software development experience and provides training in the form of documentation, live online, webinars, in person, and videos.
20. Melio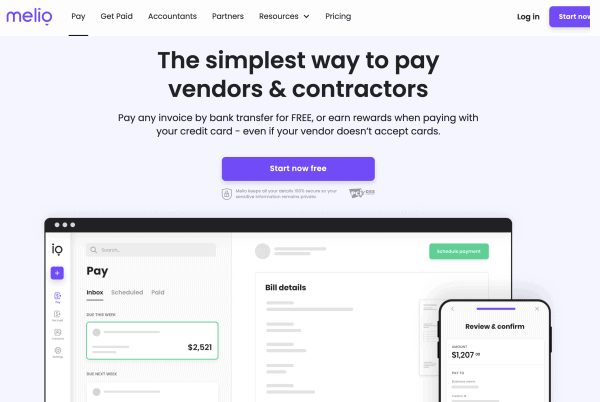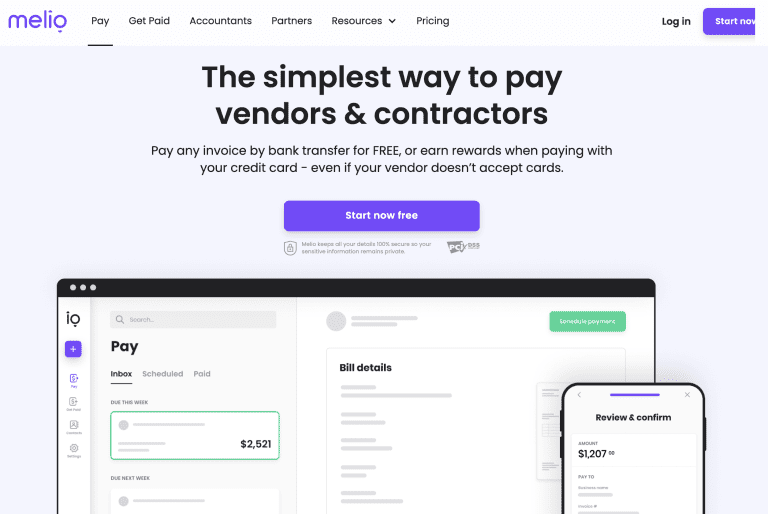 Melio is a free vendor/bill payment tool that maximizes cash flow and minimizes busywork. It also automatically syncs with your QuickBooks and even mails checks on your behalf to vendors so you don't need to cut checks anymore.
Melio also allows one to schedule payments in advance to go out exactly when they should, save time and better manage clients' cash-flow.
Conclusion
Do you have any reviews and comments to share regarding our choices for the best accounting software in Singapore?
While SBO is committed to supporting our local businesses, we welcome any feedback and anonymous sharing regarding your experience with accounting software in Singapore.
We hope that this guide will be useful in helping you to make an informed decision when it comes to finding the best accounting software in Singapore!
Explore More Content