The Straits Times: Subscribe to the ST One Digital app to receive $100 worth of Shopee vouchers
About this promotion
Get a head start on your 11.11 shopping!
Gear up for the biggest online shopping festival of the year!
Stand a chance to receive up to $100 in Shopee cash vouchers with no minimum spend!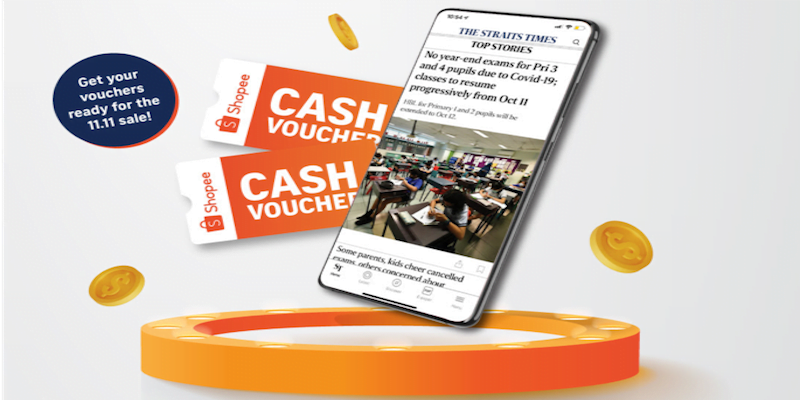 All you have to do is subscribe to ST One Digital at only $9.90 per month! Get news at your fingertips today!
With the introduction of the ST One Digital promotional package, on-the-go readers now have a fuss-free subscription option that gives them just the right access they need, at an affordable price!
Instead of having newspapers collect dust in a corner, there is now an environmentally-friendly and pocket-friendly way of reading the news in a digital format!
The One Digital subscription package does not come with a contract. Those who prefer the look of a print newspaper can also access the e-paper. A two-week news archive lets readers catch up on news that they missed.
Contract Plans
1-year contract: $40 worth of Shopee Vouchers
2-year contract: $100 worth of Shopee Vouchers
Key App Features
E-paper access with 2-week archive
Unlock subscriber-only articles on ST web and app
ST app access on 1 device
Subscribe to the ST One Digital package here!
Other Promotions by The Straits Times