Quick Word: Brien Chua, Founder of HOUZE
Brien Chua, the founder of HOUZE, thinks that staying organised is crucial to keep up with the demands of customers and life.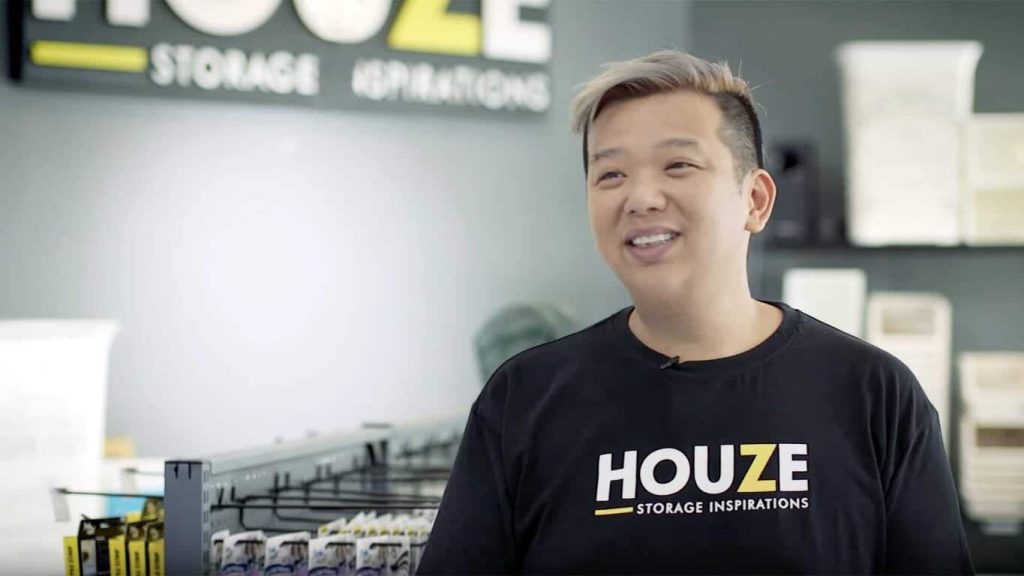 In SBO Quick Word, business owners and professionals share with us a slice of their industry, business and life over a quick email interview.
A large part of HOUZE's product line-up is to help people organise their homes. How organised are you as a business person?
In today's fast-moving environment, I believe it's important to ensure my life is organised to allow me to better attend to my priorities.
Staying neat and organised has always been a huge part of my life growing up. I've always been very particular about where I want my things to be, classifying them properly, and labelling them correctly. You should see the way my storage boxes look like at home – I'd say it's quite impressive! Given my constant need to have my home well-organised, coming into this business made a lot of sense for me when I first started HOUZE in 2017.
As a business owner, I make it a priority to ensure day-to-day operations are structured and systematic. I use a to-do list app to categorise outstanding tasks, allowing me to stay organised.
Being organised is, in my opinion, a vital trait, not just as a business owner, but as a family man as well. I make it a point to compartmentalise work and play to ensure I always strike a balance between business and fulfilling my duties as a father and a husband. In today's fast-moving environment, I believe it's important to ensure my life is organised to allow me to better attend to my priorities.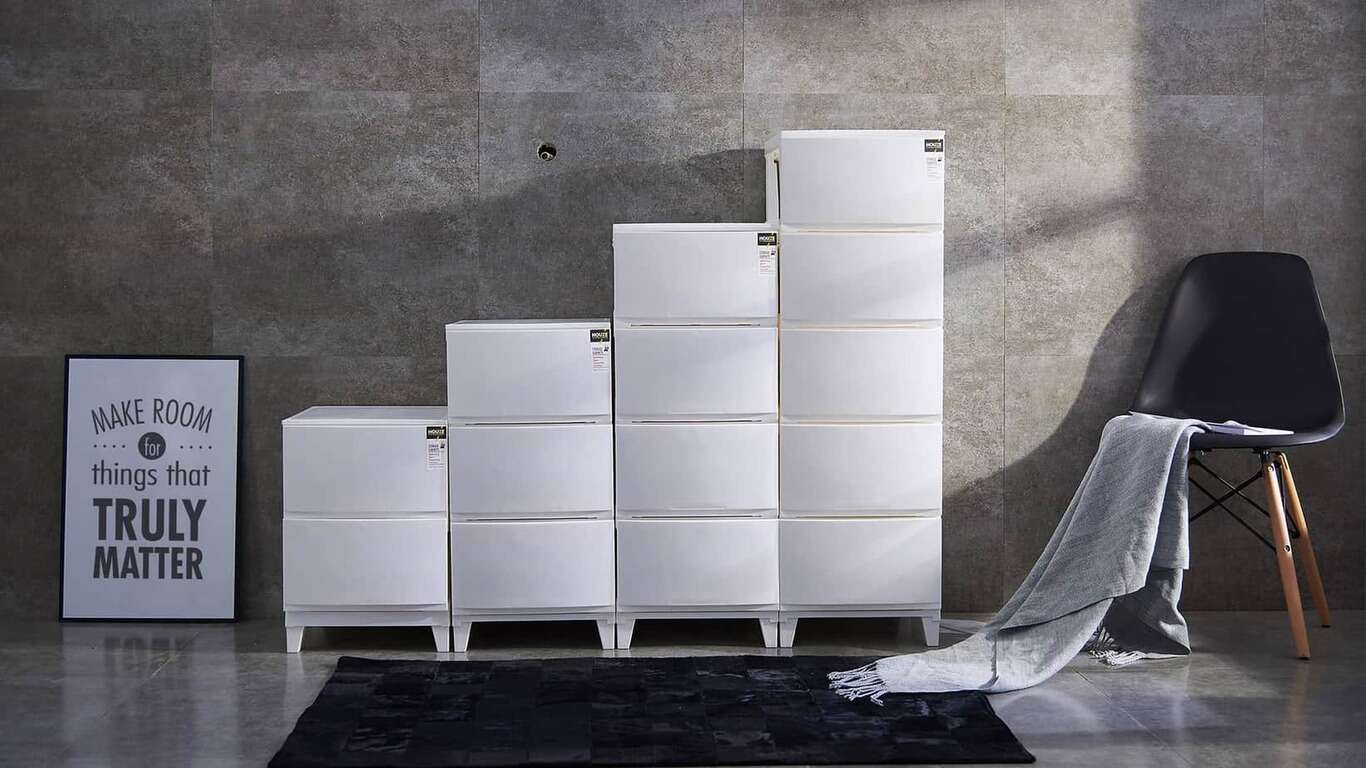 When HOUZE first started, how did you get customers acquainted with your brand?
We first started HOUZE in November 2017 as a largely offline business. At the time, generating awareness for our brand was quite challenging, but things quickly picked up when we established a presence on e-commerce marketplaces such as Shopee in 2018.
The first thing we did was to filter and curate our strongest product range, forefronting these items as our core offering – this resulted in a big spike in sales. Before we knew it, we were on the bestseller's lists of several e-commerce platforms.
To further amplify brand awareness, we worked with several leading e-commerce platforms to try and widen our reach and help customers get to know our brand better. For instance, we worked closely with Shopee to fine-tune our brand positioning strategy, allowing users to become better acquainted with our brand. Their relationship manager assisted us in the management of our store and helped drive visibility through a variety of Home & Living campaigns. By devising a suitable promotional strategy that helped maximise awareness for HOUZE through Flash Deals, campaigns, and other promotions, we were able to tap on their platform to reach new shoppers.
That, coupled with big pushes we made on our social media platforms, helped to drive branding efforts which over time helped us build a sizable customer base.
Your website looks capable of taking orders. Why work with e-commerce platforms?
Partnering with platforms has a wide variety of additional benefits – these include platform infrastructure and account support.
For example, Shopee allows us to better optimise and expand our business through its network of users. This is especially beneficial for SMEs who are just starting to expand their business online as it provides them with a platform to scale. They also provide tools to help us build stronger connections with customers.
Many brands are taking a full e-commerce approach. Why did you decide to keep stores and showrooms open?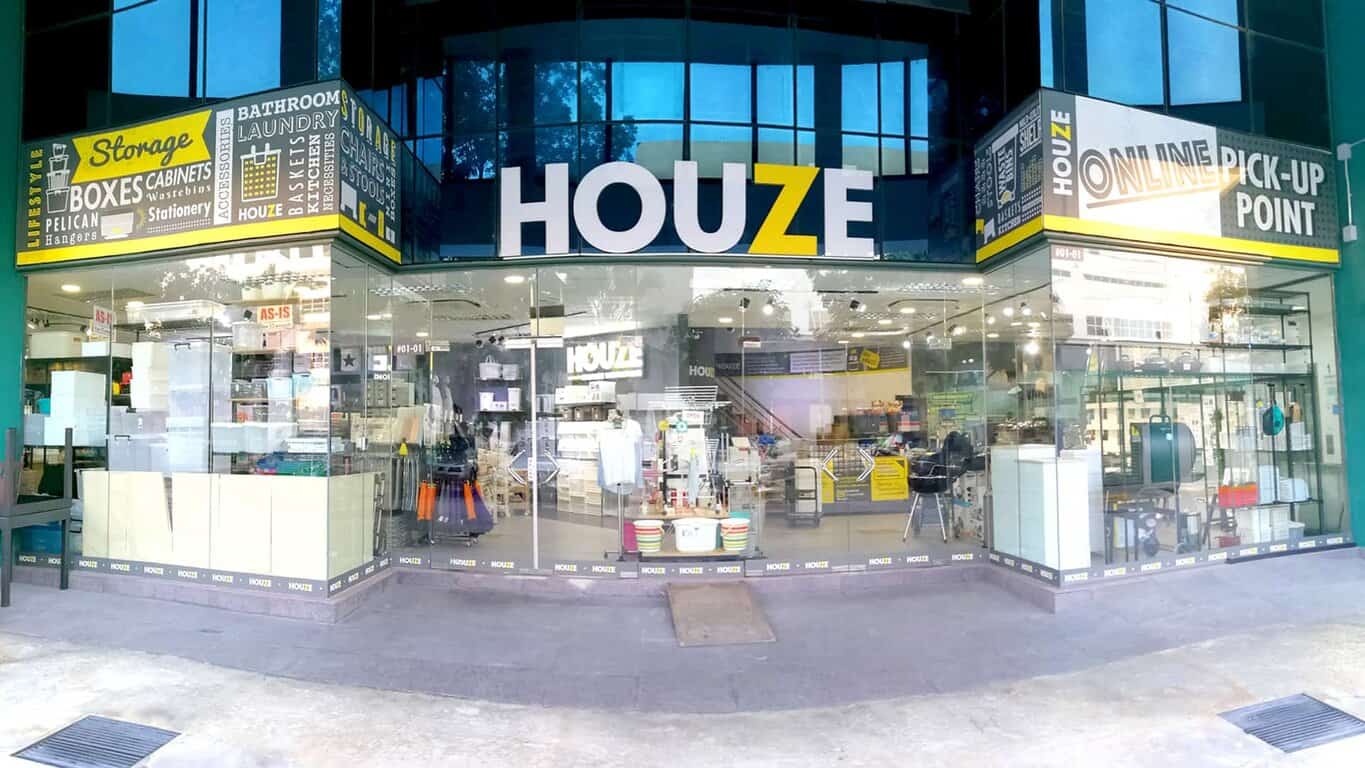 Many of our customers still value the experience of touching and feeling products before committing to a purchase.
There is value in maintaining an offline presence to supplement our core online retail efforts. We believe that businesses should invest in both an online and offline presence to build strong brand loyalty amongst customers.
HOUZE first started as a predominantly offline business with an online presence – the majority of our sales were made through offline channels (90%). Fast-forward to today, after we've focused our efforts on beefing up our online retail strategy, we've flipped the ratio and are making most of our sales online (over 80%). But just because we're predominantly selling online now doesn't mean we want to lose all physical presence – we still keep our offline store, which serves as an experience centre for customers.
Many of our customers still value the experience of touching and feeling products before committing to a purchase. This is especially so for Home & Living products, where customers want to get up close and personal with the items to help them better decide on how it will look and fit in their homes. Customers who are satisfied with a particular product in the HOUZE experience centre then often decide to head back home and purchase these products online. While they have the option of buying these products offline, a lot of our customers prefer to buy online given the added convenience and seamless experience of online shopping. They also buy online to capitalise on the free delivery and attractive promotions on our site, as well as on marketplaces and this entices them to transact online instead.
How does good customer service look like in the age of e-commerce?
… 24-hour customer support and a seamless logistics offering.
As consumer demands continue to evolve, so do the standards and parameters of customer service. In the age of e-commerce, I believe that good customer service should comprise two main aspects: 24-hour customer support and a seamless logistics offering.
In my opinion, shoppers are looking for round-the-clock customer support. Many retailers struggle to keep up with this demand due to a lack of resources to commit to a dedicated customer service team. From my experience, this is one of the most common reasons for disgruntled customers to leave one brand for another. As such, I make it a point for my team at HOUZE to always ensure that customer service is done right. Some e-commerce platforms provide a live chat feature so that merchants can better engage with their customers directly.
Beyond that, customers also value the benefits of a good logistics offering. I believe that it is crucial to find a good logistics partner and integrate their offerings into the business. This is one of the most vulnerable areas for brands, as customers expect smooth delivery and a hassle-free return process.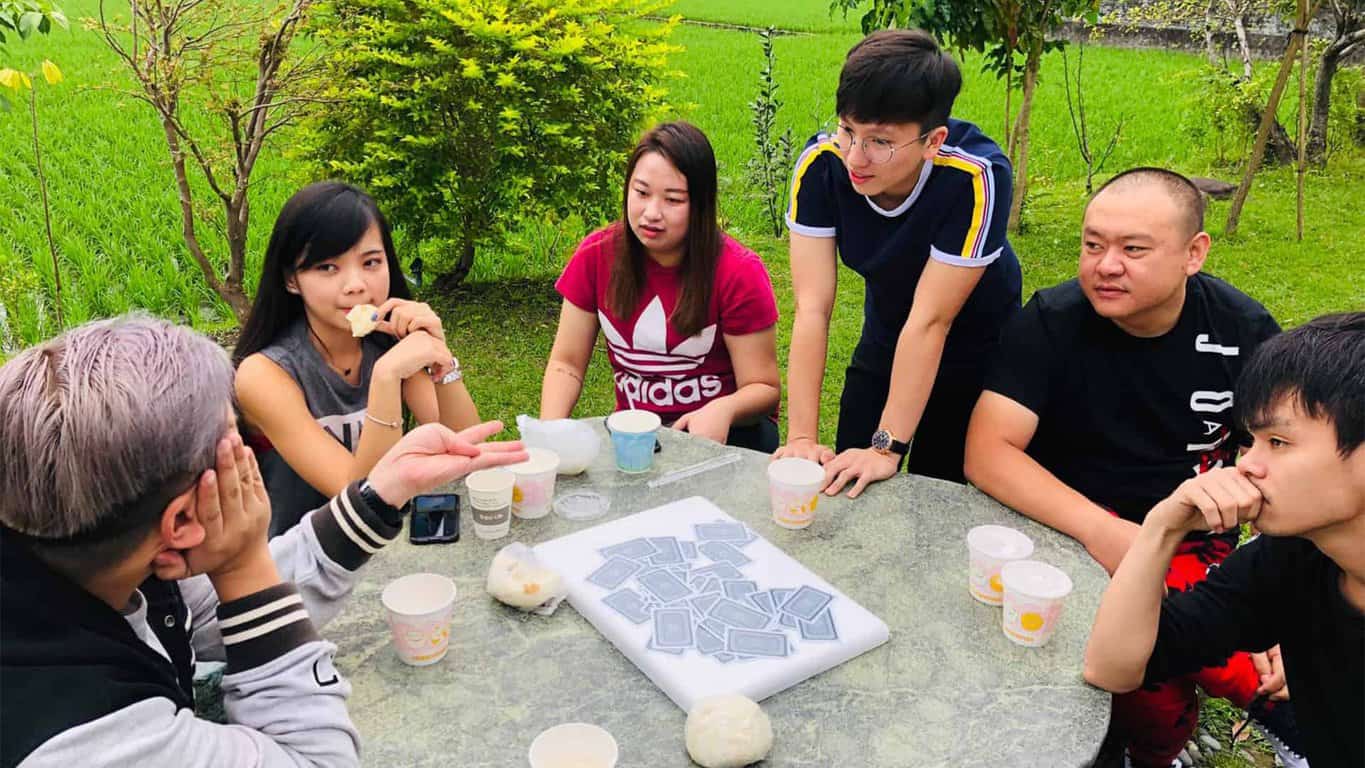 What are some of the e-commerce trends to watch for 2020?
As e-commerce continues to gain even more momentum moving into the new year, I believe there will be a greater emphasis on improving both product and service offerings – bringing greater variety to consumers and beefing up service capabilities such as delivery. As e-commerce continues to grow at such a rapid pace, it is likely that we'll see even more brands listing on e-commerce platforms. It is thus crucial for businesses to stay ahead of these shifts by ensuring that we are providing our customers with the best offerings possible.
Another trend I'm seeing is an increasing demand amongst customers for a more engaging shopping experience. This, coupled with the growing number of brands listing on e-commerce platforms, means businesses need to ramp up and cater to the evolving demands of consumers accordingly.
E-commerce moves at a tremendous pace, so it's interesting to think about all the other trends that will emerge in 2020. Right now, I believe it is important for businesses to always stay on their toes and to adapt to the way the landscape evolves.
---
Are you a business owner or a professional? Connect with us if you'd like to share some business lessons and professional insights.
Explore More Content