Budget 2022: Charting Our New Way Forward Together (The Business Edition)
We give you a summary of Budget 2022 and how the proposed changes will affect local businesses.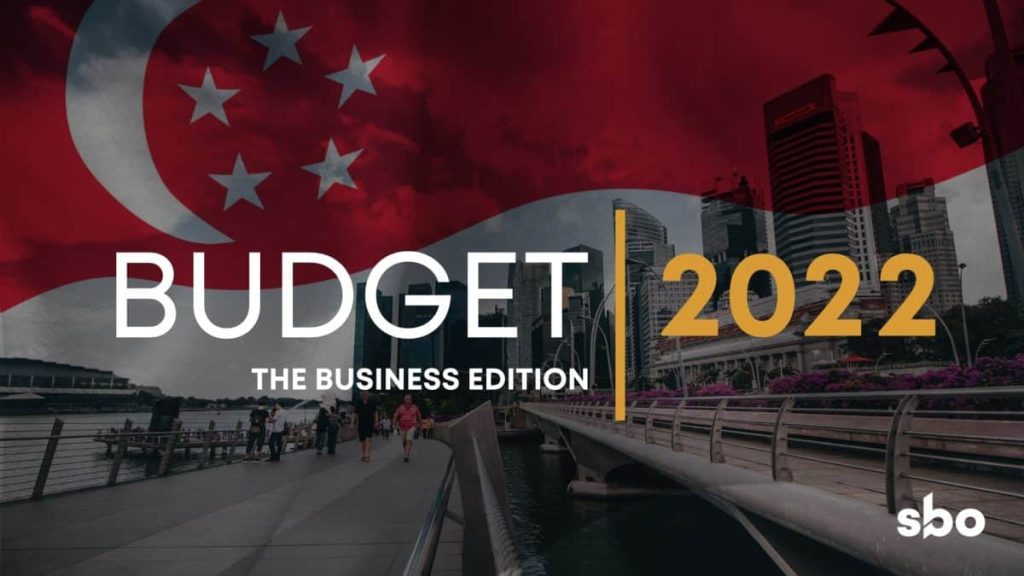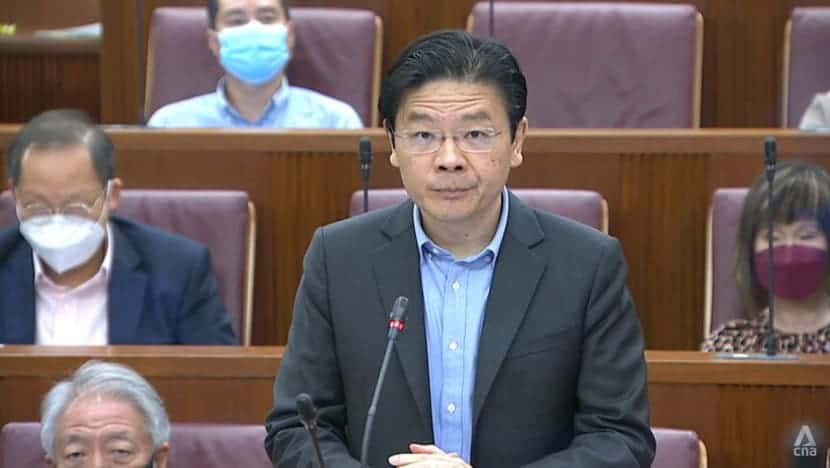 This year's Budget – which was unveiled by Finance Minister Lawrence Wong on Friday (Feb 18) – comes as Singapore prepares itself for a post-pandemic future.
It is the first time Mr Wong delivered the Budget statement as finance minister, having taken over the portfolio from Deputy Prime Minister Heng Swee Keat back in April.
Singapore's economy has rebounded strongly from its worst recession since independence, remarked Finance Minister Lawrence Wong in his opening address for Budget 2022.
Nearly $100 billion over the last two years was committed to support Singaporeans and businesses through the uncertainties of Covid-19.
The close tripartite relationship between the unions, employers and the Government also allowed decisive and timely actions to preserve jobs and create new ones, even through the crisis.
Nevertheless, the Government will continue to provide financial support to help Singaporeans and businesses to emerge stronger from the COVID-19 crisis.
Without further ado, here's a rundown of the support measures announced during Budget 2022 and how they will benefit your business.
Jobs Support & Manpower Regulations
1. Targeted assistance for hard-hit sectors: $500 million set aside for Jobs and Business Support Package
Mr Wong announced a Jobs and Business Support Package, with $500 million set aside.
As part of the Package, a Small Business Recovery Grant will be provided for small and medium-sized enterprises (SMEs) that have been most affected by Covid-19 restrictions over the past year, like those in the food and beverage, retail, tourism and hospitality sectors.
SMEs in eligible sectors will receive a payout of $1,000 per local employee, up to a cap to $10,000 per firm.
Local sole proprietors and partnerships in eligible sectors, as well as hawkers, market and coffee shop stall holders that do not hire local employees and are licensed by the Singapore Food Agency, will also receive a $1,000 payout.
2. Covid-19 Recovery Grant and Jobs Growth Incentive to be extended
Workers who continue to face income loss due to Covid-19 can apply for the Covid-19 Recovery Grant, which has been extended to the end of the year.
The Jobs Growth Incentive will also be extended by six months to September this year, with stepped-down support rates reflecting the improved labour market conditions.
The extension will cover those who face greater difficulty finding jobs, such as mature workers who have not been employed for six months or more, people with disabilities and ex-offenders.
3. Raising the minimum qualifying salary for Employment Pass applicants
From September this year, the minimum qualifying salary for new Employment Pass (EP) applicants will be raised from the current $4,500 to $5,000.
For the financial services sector, which has higher salary norms, this will be raised from the current $5,000 to $5,500.
This is to ensure that incoming EP holders are comparable in quality to the top one-third of the local professional, managerial, executive and technical (PMET) workforce, Mr Wong said in his Budget 2022 speech.
The qualifying salaries for older EP applicants, which increase progressively with age, will also be raised in tandem.
For renewal of applications, these changes will apply from September next year to give businesses time to adjust.
Besides the salary, the Government will also refine how EP applications are assessed to improve the complementarity and diversity of the foreign workforce, and increase certainty and transparency for firms, Mr Wong added.
4. Increasing the minimum qualifying salary for S Pass applicants in phases, Tier 1 levy to be progressively raised as well
The minimum qualifying salary for new S Pass applicants will be raised from the current $2,500 to $3,000 in September this year.
For the financial services sector, a higher minimum qualifying salary of $3,500 will be introduced.
The qualifying salaries for older S Pass holders will also be raised in tandem.
The aim is for S Pass holders to be comparable in quality to the top one-third of local associate professionals and technicians, Mr Wong said in his Budget 2022 speech.
Thereafter, the minimum qualifying salary for new S Pass applicants will be raised in September next year, and again in September 2025, with specific salary values to be announced closer to the implementation date based on the local wages then.
For renewal applications, the changes will apply a year later, just as with EP holders.
To better manage the flow of S Pass holders, the Tier 1 levy will also be progressively raised from the current $330 to $650 by 2025.
5. Reducing the dependency ratio ceiling for work permit holders in construction and process sectors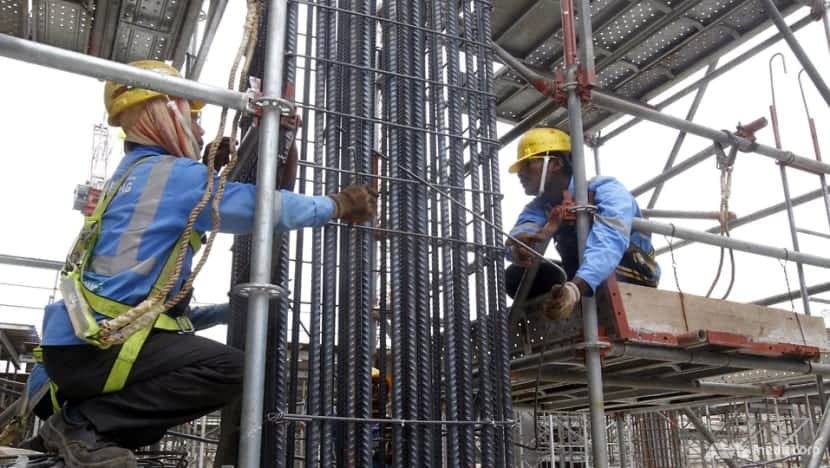 The dependency ratio ceiling, or DRC, will be reduced from the current 1:7 to 1:5.
The DRC is a quota setting the maximum number of foreign workers a firm can hire for every full-time local worker it employs.
The current Man-Year Entitlement framework will also be replaced with a new levy framework that will encourage firms to support more offsite work and employ more higher-skilled work permit holders, Mr Wong said in his Budget 2022 speech.
These changes will take effect from Jan 1, 2024 to give firms time to prepare for them, he added.
He also emphasised that Singapore will continue to stay open and welcome talent from around the world, and that the adjustments in foreign worker policies apply mainly to the broad middle of the workforce.
At the higher end of the workforce where there are acute skills shortages, there will continue to be professionals with the right abilities brought in, he said.
6. Govt to co-fund progressive wage increases for lower-wage workers under new scheme
Over the next two years, the Government will implement several changes to uplift lower-wage workers.
Among other things, the Progressive Wage Model (PWM) will be extended to the retail, food services and waste management sectors, as well as to cleaners, security officers, landscape workers, administrators and drivers across all sectors.
This will result in higher labour costs for companies.
Mr Wong said the Government will introduce a Progressive Wage Credit Scheme (PWCS) to co-fund the wage increases of lower-wage workers from this year till 2026.
The co-funding rate will be set at 50 per cent for the first two years, for workers earning up to $2,500.
This will be tapered down to 30 per cent in the following two years and 15 per cent in 2026.
Support will also be provided for workers earning above $2,500 and up to $3,000, at a lower co-funding ratio.
A PWCS fund will be set up and given a $2 billion injection this year.
7. Enhancements to Workfare Income Supplement
Mr Wong said the qualifying income cap for the Workfare Income Supplement will be raised from the current $2,300 to $2,500 per month, from Jan 1, 2023.
There will be a minimum income criterion for Workfare set at $500 a month to encourage part-timers and casual workers to take up full-time work.
Workfare will also be extended to younger workers aged 30 to 34, with a maximum annual payout of $2,100.
Maximum annual payouts for other age groups will be raised to $3,000 for those aged 35 to 44; $3,600 for those aged 45 to 59; and $4,200 for those aged 60 and above.
People with disabilities will also get a maximum payout of $4,200 annually, regardless of their age.
The enhanced Workfare scheme is expected to benefit more than half a million workers.
8. Employers to continue getting CPF offsets as contribution rates for older workers go up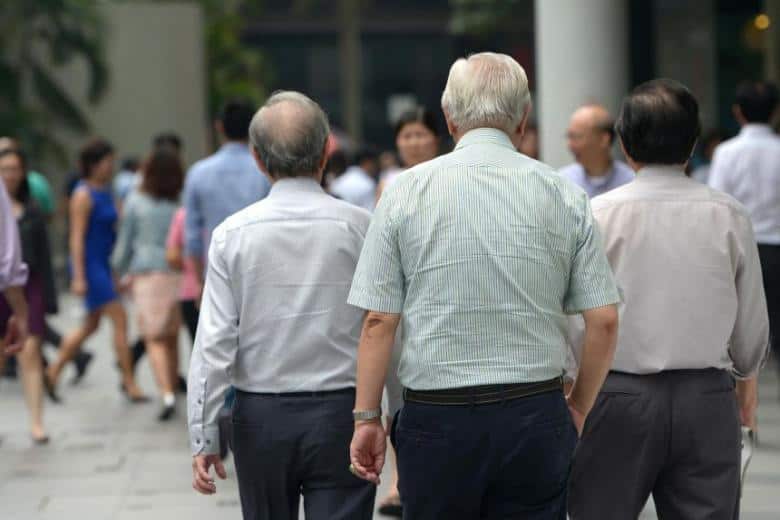 Employer and employee CPF contribution rates increased for workers aged 55 to 70 this year and employers have been given a one-year CPF Transition Offset equivalent to half the increase in employer contributions.
Mr Wong said the next step of the increase will take place in 2023 and employers will receive a similar offset.
The CPF Basic Retirement Sum (BRS) will also be increased by 3.5 per cent per year for the next five cohorts turning 55 from 2023 to 2027.
Those who are unable to set aside the BRS will not be required to top up their CPF, but those who do when they turn 55 in 2027 will get payouts of close to $1,000 a month when they turn 65, Mr Wong noted in his Budget 2022 speech.
These payouts will continue for the rest of their lives.
Loan and Financing Programmes
9. Loan programmes for businesses and domestic construction sector to be extended
The spike in the cost of materials and electricity has led to cash-flow concerns for businesses.
To support companies with their cash-flow needs, the Temporary Bridging Loan Programme and the enhanced Trade Loan Scheme will be extended with revised parameters for another six months from April 1 to Sept 30 this year.
For the domestic construction sector, access to project loans will also be extended for another year, from April 1 this year to March 31 next year.
This is in addition to the foreign worker levy rebates that construction firms are currently receiving.
10. More help for companies' financing needs
The Merger and Acquisitions loan programme, which supports firms to grow and expand through mergers and acquisitions, will be expanded to include domestic merger and acquisition activities from April 1 this year, to March 31, 2026.
Mr Wong said he also will maintain the enhanced 70 per cent risk-share under the Trade Loan initiative for enterprises venturing into more nascent markets like Bangladesh or Brazil.
This will help to encourage firms to seek untapped opportunities in those markets, he said.
The Trade Loan supports Singapore-based firms in their trade financing needs, which include the financing of short-term import, export and guarantee needs.
Strengthening Employees' Capabilities
11. $200 million to build digital capabilities for businesses and workers
An additional $200 million will be set aside over the next few years to enhance schemes that build digital capabilities in businesses and workers, Mr Wong said in his Budget 2022 speech.
These include the Grow Digital scheme, which helps firms to better leverage digital platforms to reach international markets, and the TechSkills Accelerator, which aims to develop a skilled information and communication technology workforce for Singapore's digital economy.
12. Skills development in companies through enhancing the SkillsFuture Enterprise Credit scheme
Employers are also supported in training their staff through the SkillsFuture Enterprise Credit scheme.
Today, only employers that have had at least three local staff and contributed at least $750 of Skills Development Levy over a qualifying period are eligible for this credit, which tend to be larger firms, Mr Wong noted in his Budget 2022 speech.
To better support smaller enterprises, a waiver of the Skills Development Levy requirement will be granted, for the qualifying period of Jan 1, 2021 to Dec 31, 2021.
This is estimated to double the number of eligible employers from 40,000 now to 80,000.
The deadline to claim the credit will be extended by a year to June 30, 2024.
13. Better skills matching, with $100 million to help NTUC scale up Company Training Committees
To maximise the investments in people, there must be a good match between the skills demanded by the industry and those offered by the workforce, Mr Wong said in his Budget 2022 speech.
To meet this need, the National Trades Union Congress (NTUC) has a model called the Company Training Committees, which brings together the unions and employers to develop concrete, company-level transformation plans that include the training needed for workers.
NTUC has formed more than 800 of such committees with companies of various sizes, and would like to do more, Mr Wong added.
Therefore, about $100 million will be set aside to support NTUC in its efforts to scale up these committees.
Besides the committees, there will be extended outreach to smaller companies through other platforms, such as partnering industry leaders or "Queen Bee" companies to provide training to smaller firms.
14. Supporting mid-career workers, new SkillsFuture Career Transition Programme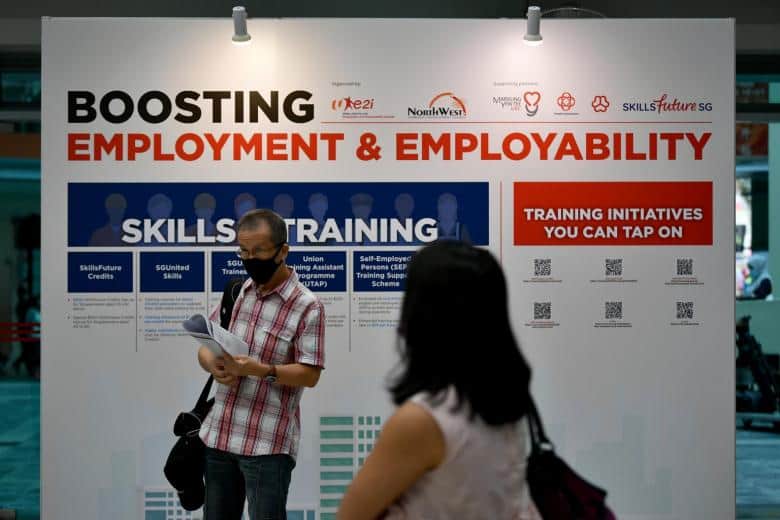 Special attention will also be paid to mid-career workers, especially those in their 40s and 50s, Mr Wong said, as they are more vulnerable to workplace disruptions.
Under the SGUnited Mid-Career Pathways Programme, company attachments help mid-career workers to undergo skills upgrading with a training allowance.
Such company attachments will now become a permanent feature of the training and placement ecosystem for mature mid-career workers, Mr Wong said in his Budget 2022 speech.
A new SkillsFuture Career Transition Programme will also help to enhance the provision of high-quality, industry-oriented training courses.
The courses will be highly subsidised, and after the training, employment facilitation services will be provided to maximise the job seeker's prospects, Mr Wong added.
Bolstering Innovation and Productivity
15. Pushing for pervasive innovation across the economy, $25 billion set aside for R&D
Over the years, the Government's investment in research and development (R&D) has steadily increased, maintained at about 1 per cent of gross domestic product (GDP), Mr Wong said in his Budget 2022 speech.
This is because innovation is built on strong R&D foundations.
To sustain investments in R&D, some $25 billion will be set aside under the Research, Innovation and Enterprise or RIE2025 strategy, he said.
Most of this R&D is currently driven by multinational corporations, he noted.
Local firms, which comprise about 80 per cent of all companies, account for only about a quarter of total business R&D expenditure.
Therefore, there will be more support provided for local firms to undertake R&D activities, Mr Wong added.
16. Increasing the capacity of innovation centres
There is now a network of more than 80 centres across polytechnics and the Institute of Technical Education engaging in technology, innovation and enterprise activities.
They work closely with SMEs to undertake industry projects, many of which have led to new innovations.
Mr Wong said in his Budget 2022 speech that the capacity of the centres will be increased so they can provide research and innovation support to more SMEs.
Over the next five years, the centres will be able to undertake close to 2,000 innovation projects across five pilot sectors: agri-tech, construction, food manufacturing, precision engineering and retail.
17. $600 million to help firms increase productivity
Around $600 million will be set aside to expand the range of available solutions under the Productivity Solutions Grant and push for greater take-up of productivity solutions by SMEs, Mr Wong said in his Budget 2022 speech.
The scheme supports companies in implementing digital and automation solutions.
It is estimated to support more than 100,000 productivity projects over the next four years, more than double the number of projects supported since the scheme began, he added in his Budget 2022 speech.
Overseas Expansion Schemes
18. Global programmes to help firms scale up overseas
More programmes will be introduced to help local firms scale up in overseas markets.
A new initiative called Singapore Global Enterprises will provide bespoke assistance tailored to the needs of promising local firms, in areas like innovation, internationalization and the fostering of partnerships with other firms, Mr Wong said in his Budget 2022 speech.
A new Singapore Global Executive Programme will also help firms to attract and nurture their next generation of leaders through industry and overseas attachments, mentorships and peer support networks, he added in his Budget 2022 speech.
Raising of Taxes
19. Carbon tax to be raised to $25 per tonne from 2024; businesses to get support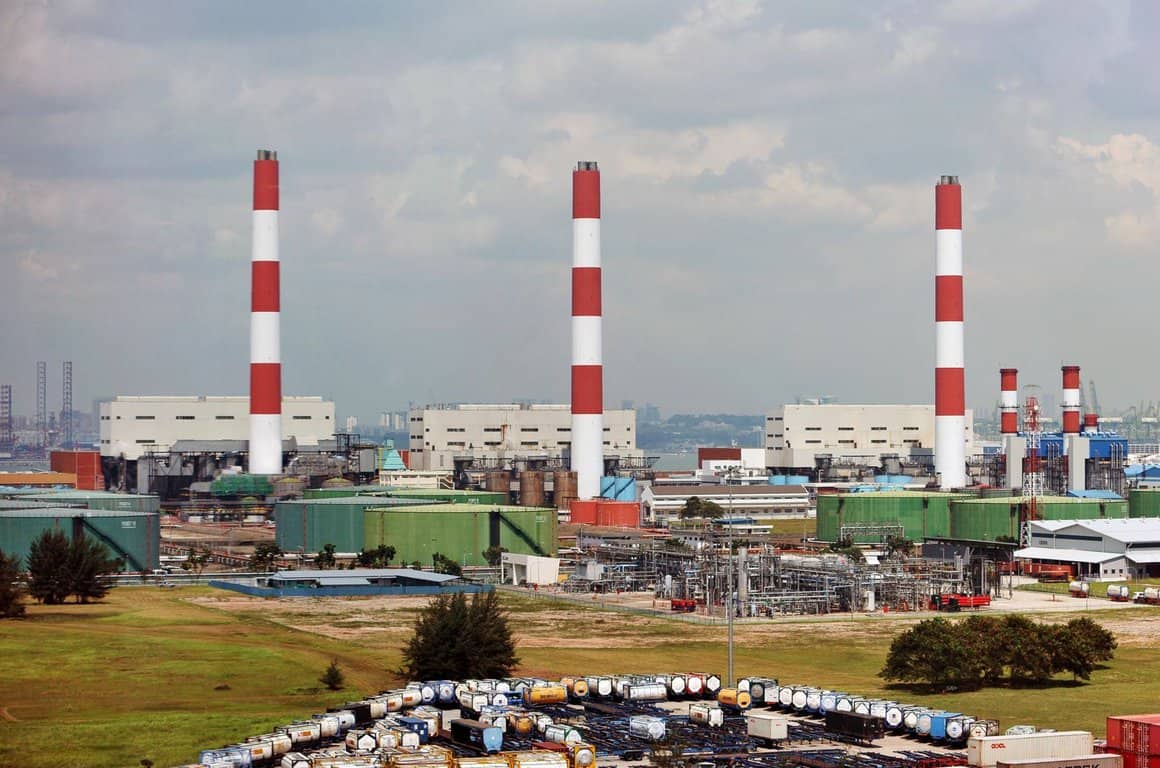 Singapore's new net-zero ambitions will necessitate a higher carbon tax, Mr Wong said in his Budget 2022 speech. This will kick in from 2024.
The carbon tax will be raised $25 per tonne in 2024 and 2025 and $45 per tonne in 2026 and 2027 with a view to reaching $50 to $80 per tonne by 2030.
The current tax of $5 per tonne of emissions will remain unchanged until 2023, and specific increases will be announced ahead of time.
There will not be an additional carbon tax on the use of petrol, diesel and compressed natural gas, as these already have fuel excise duties to encourage moderation.
Mr Wong said in his Budget 2022 speech that there will be a transition framework implemented to help firms in emissions-intensive and trade-exposed sectors to manage the near-term impact to their competitiveness from the increased carbon taxes.
Similar frameworks are found in other countries with carbon taxes.
They provide companies with certain allowances for a share of their emissions, which helps mitigate the higher business costs while still encouraging decarbonization.
Mr Wong said in his Budget 2022 speech that businesses will be allowed to use high-quality international carbon credits to offset up to 5 per cent of their taxable emissions, in lieu of paying carbon tax, from 2024.
There will also be more support for companies to invest in energy-efficient equipment and decarbonization solutions.
20. Exploring of a Minimum Effective Tax Rate for large multinationals
In his Budget 2022 speech, Mr Wong laid out recent changes to the global tax regime and how Singapore intends to respond to them.
In particular, he points to an agreement known as the Base Erosion and Profit Shifting Initiative, or BEPS 2.0. BEPS 2.0 is a framework that over 130 countries signed on to in July 2021 to reform global tax rules.
There are two pillars:
1. Pillar 1 reallocates profit of the largest and most profitable multinationals from where activities are conducted to where consumers are located.
Mr Wong noted that because Singapore has a small domestic market, Singapore will likely lose tax revenue under this pillar.
2. Pillar 2 introduces a global minimum effective tax rate of 15 per cent for multinational groups with annual global revenues of €750 million (S$1.1 billion) or more.
What this means is if the company were to have an effective tax rate of less than 15 per cent in Singapore at the group level, other jurisdictions can collect the difference.
In light of the BEPS 2.0 rules, Mr Wong said in his Budget 2022 speech that the Government is exploring a top-up tax called the Minimum Effective Tax Rate.
This is to get the effective tax rate of affected multinational groups up to 15 per cent.
The Inland Revenue Authority of Singapore (IRAS) will study the design of the tax and consult the industry.
He added that the net impact of BEPS 2.0 on Singapore remains to be seen and that while the framework may reduce global tax competition, it has not reduced competition for investments.
"We will therefore need more time to study these issues thoroughly, and will announce changes in the corporate tax system when we are ready."
21. GST to go up from 7% to 8% on Jan 1, 2023, and to 9% on Jan 1, 2024
The rate will go up from 7 per cent to 9 per cent in two phases. It will first increase from 7 per cent to 8 per cent on Jan 1, 2023 and then increase from 8 per cent to 9 per cent in 2024.
Singapore first announced a planned 2 percentage point GST increase from 7 per cent to 9 per cent in 2018, but it was delayed due to the Covid-19 pandemic.
Regarding the timing of GST increase, Mr Wong said in his Budget 2022 speech that he had carefully considered the overall situation – the ongoing pandemic, the state of the economy and the outlook for inflation.
"Our revenue needs are pressing. But I also understand the concerns that Singaporeans have about the GST increase taking place at the same time as rising prices," he said in his Budget 2022 speech.
22. GST support: Grants for businesses and self-help groups
In addition to the Assurance Package first announced in Budget 2020 to cushion the impact of the GST hike, the Government will top up the CCC ComCare Fund by $5 million over five years.
It will also provide $12 million over four years to self-help groups.
Another $40 million will be set aside under the Productivity Solutions Grant to help businesses adjust – they can apply for subsidised accounting and point-of-sale solutions.
Green Measures for Businesses
23. Singapore to issue up to $35 billion in green bonds by 2030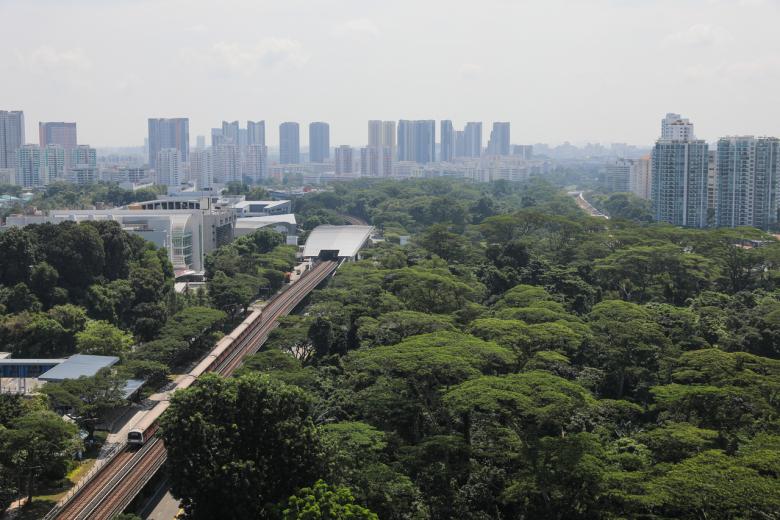 Traditional sectors like aviation, energy and tourism will see a "greening" over the coming decade, while emerging green sectors like green finance and carbon services will grow in prominence, Mr Wong said in his Budget 2022 speech.
He added that Singapore can take advantage of these opportunities and become the go-to location in Asia for expertise in carbon services, the trusted regional marketplace for carbon credits and a front runner in developing sustainable aviation and marine fuels.
The public sector will contribute to developing a robust green market by issuing up to $35 billion in green bonds by 2030 to fund public sector green infrastructure projects.
This will include bonds issued by the Government and statutory boards.
Mr Wong said in his Budget 2022 speech that the Government will publish a Singapore Green Bond Framework and issue its first green bond later this year.
Conclusion
In conclusion, Budget 2022 is a well-thought of Budget that provides support for businesses across a wide range of areas, from rendering job support to bolstering employees' capabilities.
If your business is in any one of the aforementioned sectors that has been hardest hit by COVID-19, our advice is to take advantage of the measures announced in Budget 2022 to alleviate cost pressures.
Explore More Content