GSS 6.6 and 7.7 Experience and Strategies to Get the Best Deals on 8.8!
Learn some strategies to get the best deals on the upcoming 8.8 sale!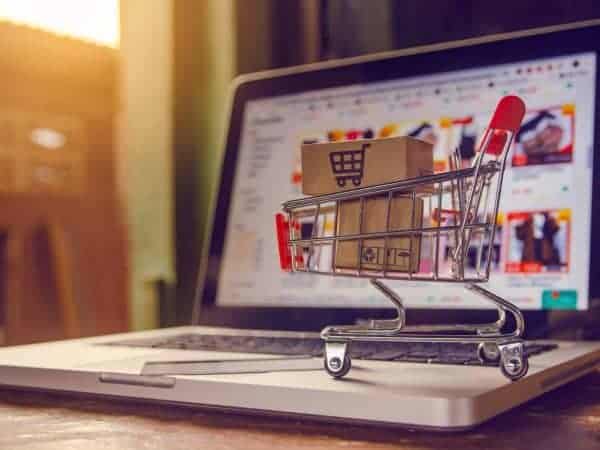 How many of you stayed up on 7.7 to get the best Shopee and Lazada sales?
It was my second time staying up to experience the excitement of the online shopping spree and it was a really eye-opening one. Because it was so exhilarating, I would like to share my experience and some shopping tips with everyone so that we can get the best deals or promos on 8.8 to save more money!
I've also compiled a summarised guide of the main differences between the two shopping platforms and differences in their deals, which I'll be elaborating on throughout the article.
Point of comparison
Shopee
Lazada
Deals
– $7 off no minimum spending vouchers from a wide range of online shops
– 18% cashback voucher with no minimum spending
– Great 10 cent deals from 1-2pm and 6-7pm
– Lazada Bonus $7 off for every $70 spent
– $7 off no minimum spending vouchers from a wide range of online shops
Price of products
In general, Shopee has cheaper prices, but during sales, it is definitely important to compare between the two shopping platforms.
In general, Lazada's prices for products are more expensive, with the exception of some electronics. During sales however, some products might be cheaper on Lazada.
Lazada and Shopee 7.7 deals summary table
Best Promos & Flash Deals on Shopee
$7 off no minimum spending vouchers from a wide range of online shops
I highly recommend going for this because you can really get some good deals there. There are popular stores like FILA, ZALORA and some jewellery stores too, and there are also the lesser known online stores. Shopee released the vouchers at 11pm and the vouchers are valid for one day (from 7 June 12am to 7 June 11.59pm).
Here are some examples of the best deals that are likely to cost less than $7 (before any additional shipping costs):
Food products (canned food, snacks etc)
Small household items (essential oils, masking tape etc)
Craft products
Save more with the 18% cashback voucher with no minimum spending
This voucher was released at specific time slots throughout the day from 12am onwards. There's no need to rush to buy your items immediately, which was what I did.
Look out for products with the label "GSS, 18% cashback" to join cashback on every item you buy!
Great savings with 10 cent deals from 1-2pm and 6-7pm
As users of Shopee may know, they've revamped the 10 cent deals section, giving a sale of a few items at 10 cents everyday. But on 6.6 and 7.7, there were so many deals! From 1pm to 1.50pm, there were fresh deals going at 10 cents every 10 minutes, similar to the sale at 6pm.
There was a wide range of items sold during the flash deals, from necklaces, to charging cables, socks and clothes. One of the best deals I saw was a pair of mens shorts going at 10 cents. Definitely worth going for!
Shopee: Lessons learnt to get the best deals on 8.8
Collect all the vouchers you need beforehand. These include shop discounts or cashback vouchers. Choose your vouchers carefully and count how much you can save or how much cashback you will receive.
For flash sales:

Remember to set the reminder on the app so you won't forget the time!
Also prioritize the items which you really want. You can also make it a family activity, where different members of your family can buy a few items.

For other unexpected deals, just grab! Don't think twice, because in that few seconds, others may already have bought the item and you would have missed out on a good deal.
Best Promos on Lazada
$7 off no minimum spending vouchers from a wide range of online shops
Similar to Shopee, Lazada also had the $7 off no minimum spending vouchers which you could collect and get items which are less than $7 for free, assuming shipping is free!
Just remember to quickly claim your vouchers and buy the products: fastest fingers first!
Lazada Bonus $7 off for every $70 spent
Imagine this scenario: you want to buy an expensive pair of earpieces, and sales period during 6.6 or 7.7 is probably the best time to do it. But you wouldn't know exactly when during the day it gives the best price, right? So you just buy it but you discover later that there is a price drop! What would you do?
This is exactly what happened to me. I wanted to buy the Jabra Elite 75t earpiece but I simply cannot live with paying a more expensive price for something that I could have paid a lower price for. I waited for 6.6 because that's when all the best price drops happen.
However, due to the price fluctuations throughout the day, I bought and cancelled my orders three times between 6 June 12am and 11.59pm.
Here's how it went:
As you can see, I didn't get the earpieces at the lowest price possible, but I wasn't taking the risk of having my order canceled because Paylah wouldn't work :(.
But thanks to Lazada's bonus, I'm still able to save about $20 on top of the discounted price! Be sure to collect your 8.8 Bonus before the sales start!
Lazada: Lessons learnt to get the best deals on 8.8
Remember to collect any bonus discounts before the big sale!
Flash sales in Lazada can be deceiving, as they don't have 10 cent deals like Shopee. But it's definitely worth comparing prices if you're buying electronics.
Collect all your 'free shipping' vouchers from Lazada before your buy your products! (Lazada gives out free shipping vouchers with a minimum spending of $5.)
Play your Lazada games to collect coins and exchange 100 coins for $1 off any product. You can also accumulate your coins for the sale where you can buy items with the coins. Some items include electronics, kitchen appliances and household products!
Looking Forward to 8.8
My 6.6 and 7.7 experience was truly wild and I spent most of my time on the shopping apps. For some, these sales and deals may be stressful, while for others it might be retail therapy (like my father, who maxed out the number of transactions he could make in a day).
I'm not sure what 8.8 sales would be like, but I certainly look forward to it. I hope that y'all have found this article useful in helping you get good deals and promos on 8.8!
Explore More Content