COS 2022: The Latest Summary of Committee of Supply 2022 (The Business Edition)
In case you missed it: here's a summary of the measures announced at COS 2022 that will affect businesses.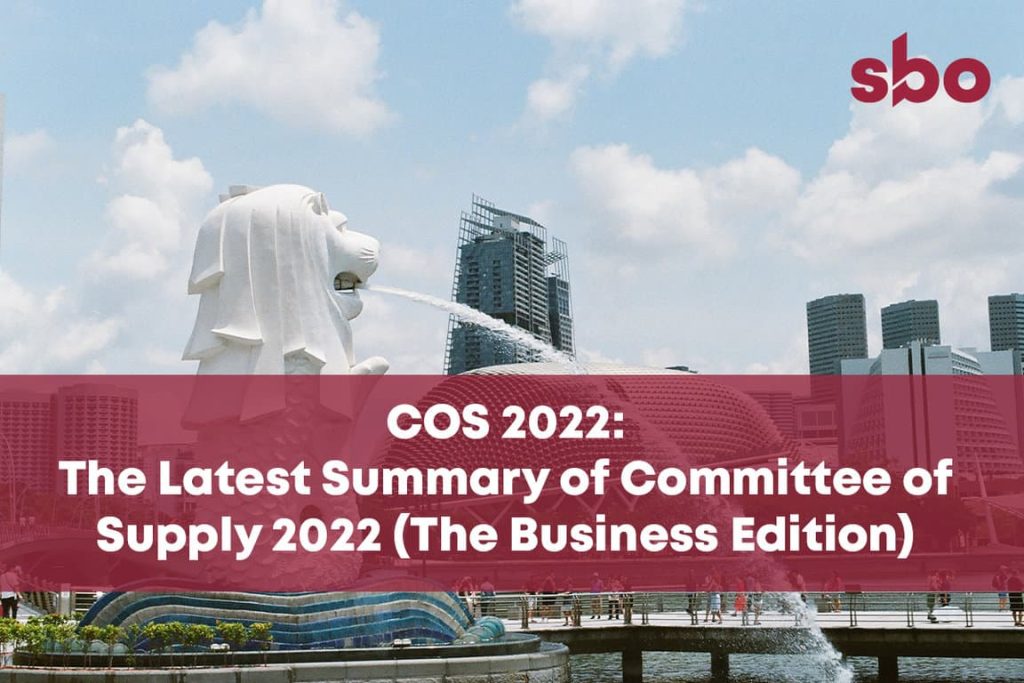 Curious as to what the buzz surrounding COS 2022 is all about?
For starters, we need to understand what the Committee of Supply (COS) is.
The Budget process starts in the beginning of the financial year in April.
Discussions take place throughout the year within Ministry of Finance and other agencies, during which considerations such as national priorities and financial viability will be factored in.
These discussions are then opened up for public debate via online and offline channels.
Feedback is reviewed and used to shape the eventual Budget lineup.
The Cabinet then approves the Budget, and the statement is delivered by the finance minister in February.
The Supply Bill is also introduced, and Parliament debates the Budget Statement.
The Finance Minister then delivers the round-up speech, clarifies queries from Members of Parliament (MPs) and sums up the Budget.
Parliament then sits as a Committee of Supply to examine each ministry's plans.
Didn't manage to catch the individual Ministries' measures announced at COS 2022?
No worries! As fellow business-owners, we got you covered with this summary article.
National Population and Talent Division
1. Making Flexible Work Arrangements a Norm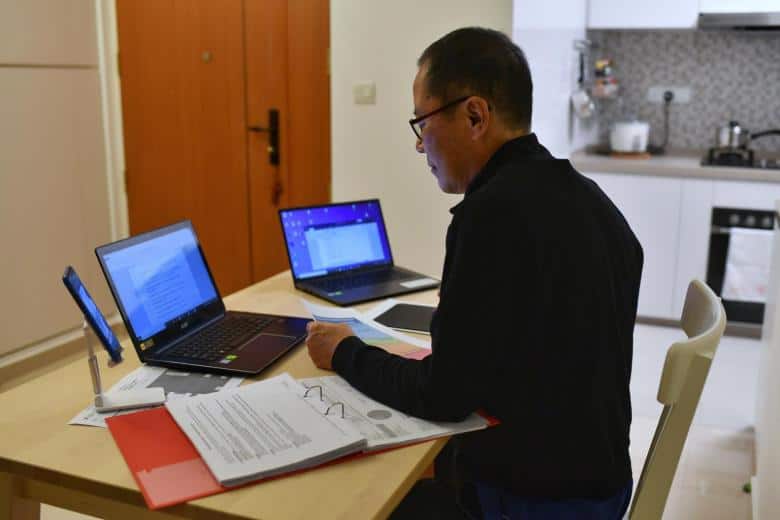 Drawing a distinction between Work From Home (WFH) and Flexible Work Arrangements (FWA), Ms Indranee Rajah, Minister in the Prime Minister's Office said at COS 2022: "WFH is only one type of FWA.
"Not all job types are suitable for WFH, but all job types can accommodate some form of FWAs, depending on the nature of the job."
She noted that adopting flexible work arrangements and prioritising employee well-being would benefit workers and consequently families.
More will be shared in the White Paper on Singapore Women's Development which will be tabled in Parliament this year.
Ministry of Defence
2. Automated Make-up Pay Claims System for In-Camp Training to Be Rolled Out from Second Half of 2022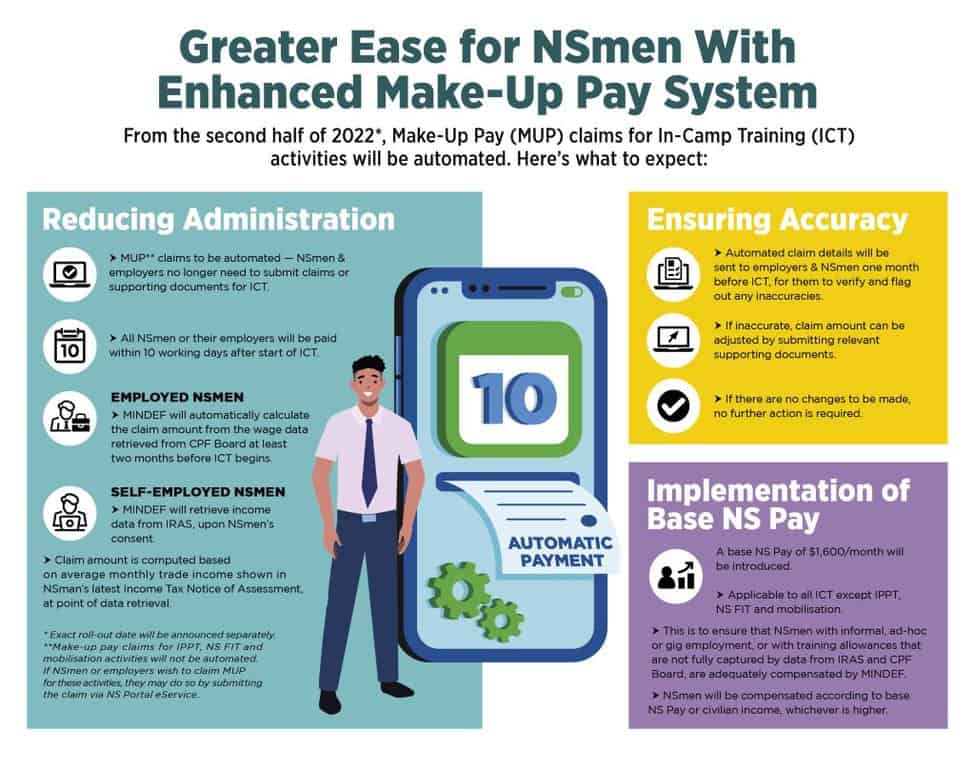 Announced at COS 2022, automation of the make-up pay claims system for in-camp training will begin from the second half of the year and the system will draw wage data from the Central Provident Fund (CPF) Board and the Inland Revenue Authority of Singapore (IRAS).
Hence, operationally ready national servicemen (NSmen) and their employers will no longer need to submit claims and supporting documents for operational ready national service (ORNS) activities such as in-camp trainings.
NSmen and their employers will be asked to review the computed amounts before the payment is given out, Mr Heng Chee How said at COS 2022.
The Senior Minister of State for Defence was speaking in Parliament on Thursday (March 3) during a debate on his ministry's spending plans.
The make-up pay tops up NSmen's training pay to match the income of their job as civilians.
Smart Nation and Digital Government Group
3. Improvements to Singpass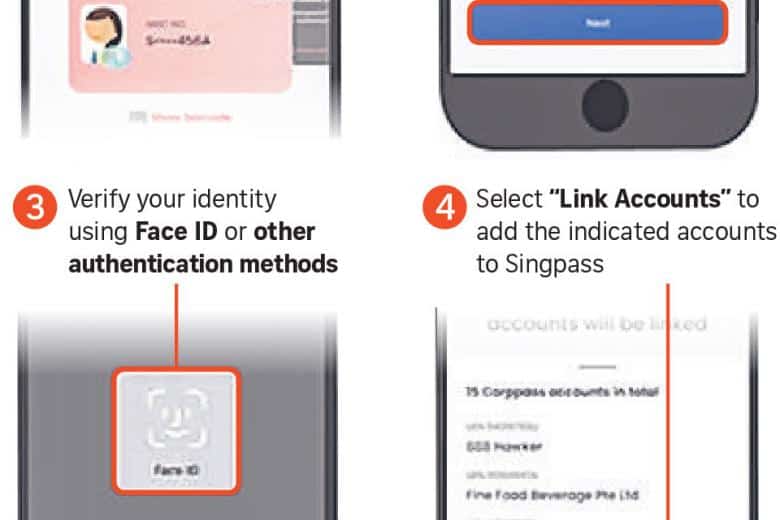 Since last week, the Singpass app has been translated from English to Malay, Mandarin and Tamil.
From March 7, users will be able to access a digital driving licence under the "My Cards" section in the app.
And from the end of March, business owners or authorised employees will be able to retrieve basic company information such as business registration and shareholder information in a new corporate profile section of Singpass.
Business users will be able to access company information on the app after linking their Corppass accounts.
Ministry of Law (MinLaw)
4. Reforms to the Civil Enforcement Framework
MinLaw is currently studying proposals to simplify the enforcement of civil judgements and to make the process more streamlined.
This is in response to feedback that the current process is expensive and difficult to navigate.
Second Minister for Law Edwin Tong said at COS 2022 that any such change will benefit small- and medium-sized enterprises and litigants-in-person who may find the current process expensive and difficult to navigate.
Ministry of Trade and Industry (MTI)
5. Singapore Economy 2030 Vision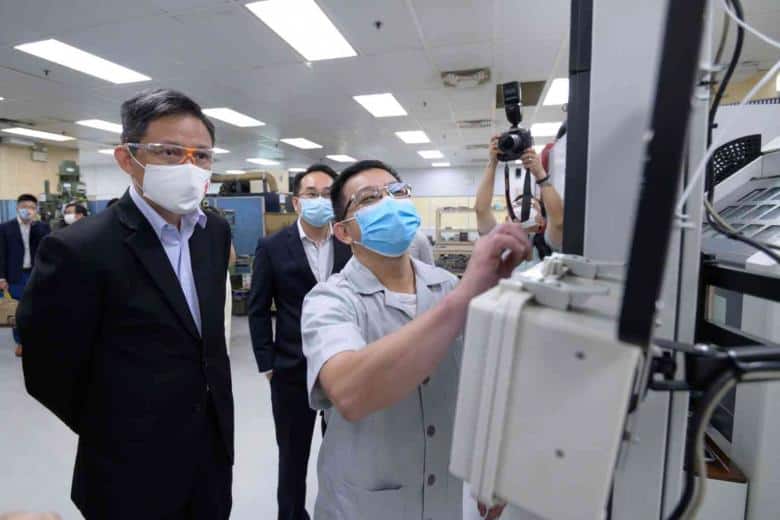 Services, manufacturing, trade and enterprises will make up the four key pillars under Singapore's newly unveiled vision for the economy in the next decade, Trade and Industry Minister Gan Kim Yong revealed in Parliament on Friday (4 March).
The Singapore Economy 2030 vision will "outline our ambition, provide direction and coordinate actions" to develop these sectors of growth, he said at COS 2022.
"Together, these efforts will put our industries, enterprises and workers on a firmer footing for long-term, sustainable growth," he added.
6. Services 2030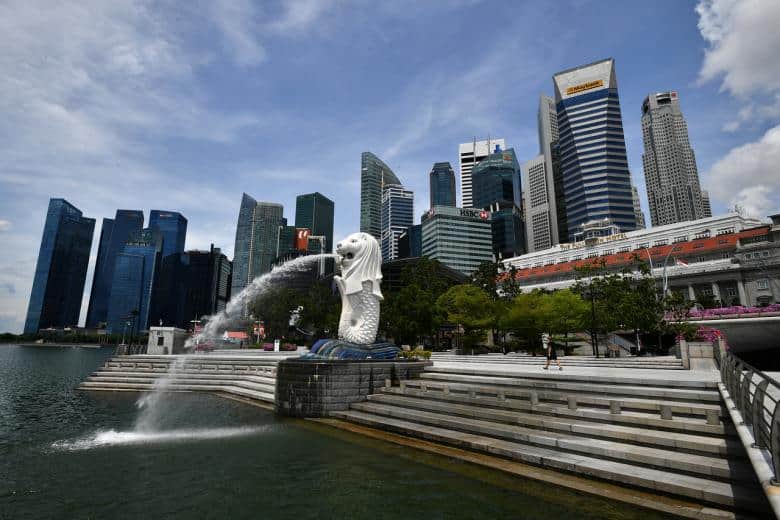 Singapore has a large and diversified services sector.
It represents more than 70% of our economy, comprising industries such as finance & insurance, information and communications, professional services, and logistics.
The bulk of our services sector is export-oriented and has shown remarkable resilience through the pandemic.
Looking ahead, there are two major waves of opportunities – sustainability and digitalisation.
7. Green Economy Strategy
In his speech, Mr Gan laid out the Government's strategy to transit to a low-carbon economy.
He addressed four areas under the strategy:
The first is to decarbonise industries, including the energy sector, which contributes to 40 per cent of Singapore's direct emissions
The second is to drive new areas of growth in the green economy such as sustainable tourism
The third is to invest in the development of new low-carbon solutions
The last area is to deepen the capabilities of the country's workforce so as to seize opportunities in the transition to a green economy
8. Digitalisation
Mr Gan said at COS 2022: "Digitalisation is a secular trend which will disrupt all our industries.
"Technologies such as blockchain, artificial intelligence and machine learning, as well as augmented and virtual reality, have the potential to fundamentally transform how we interact with the world around us."
One way Singapore is encouraging firms in the services sector to digitalise is through the SMEs Go Digital initiative, which supports Small and Medium Enterprises (SMEs) in the adoption of digital solutions for basic business functions, online transactions, and other more advanced solutions.
More than 80,000 firms have benefitted from the initiative since it was launched in 2017.
In addition, firms can also tap on funding support from Enterprise Singapore's Productivity Solutions Grant (PSG) and Enterprise Development Grant (EDG).
As announced in the Budget Speech, the range of solutions under the PSG will be expanded to include new technologies and more sector-specific solutions.
The aim is to deepen capabilities in areas such as cybersecurity and data analytics, which will increasingly become vital skillsets.
9. Manufacturing 2030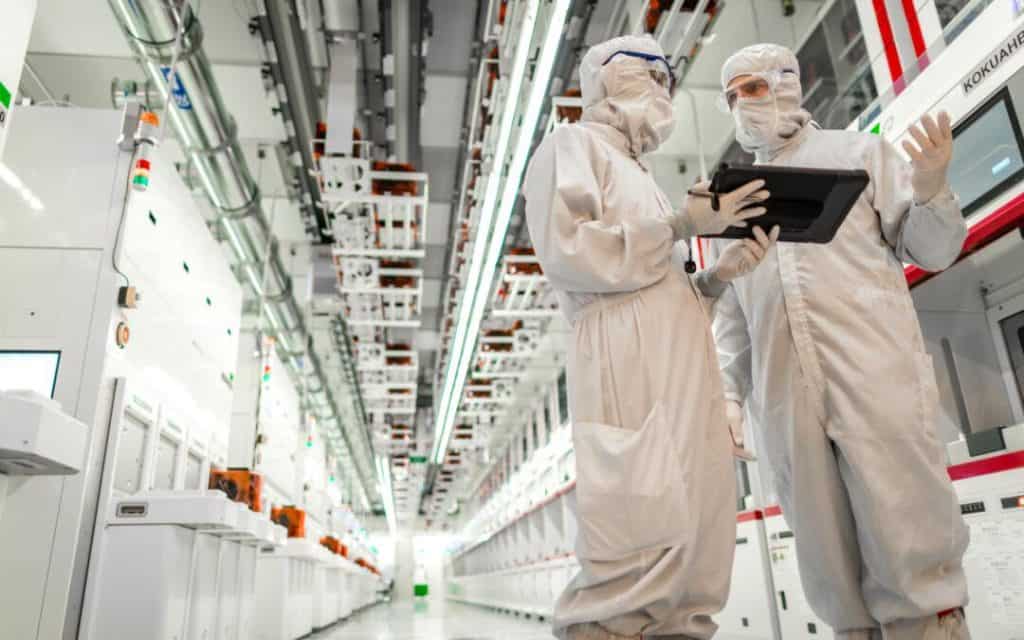 Singapore has made "already made good progress" on the Manufacturing 2030 vision unveiled last year by MTI to increase the manufacturing value-add by 50 per cent in 10 years, Mr Gan said at COS 2022.
Over the past year, the sector grew by 13.2 per cent.
It also received S$8.5 billion in total fixed asset investment, which will create more than 6,000 jobs when these projects are completed.
MTI will "redouble efforts" to support the development of local manufacturers with strong potential and help them expand their global reach, Mr Gan added.
10. Launch of M2030 Careers Initiative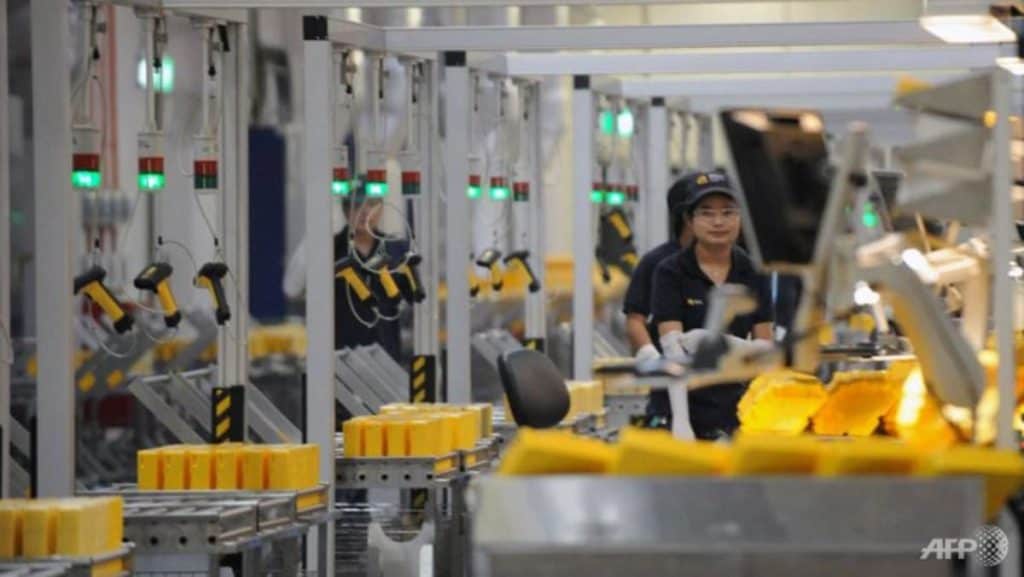 Announced at COS 2022, MTI will launch a job initiative to further support companies in developing attractive career options in manufacturing, especially for local graduates from polytechnics and the Institute of Technical Education (ITE).
The initiative's projects include a handbook for manufacturing employers containing guidelines on career progression pathways.
MTI will work with companies to offer "high quality" internships for ITE students, aiming to secure at least 200 places from 60 companies by the end of the year, Mr Gan said at COS 2022.
The ministry will also trial providing a grant to selected companies to hire and train ITE graduates for "critical" technician and assistant engineer roles.
11. Trade 2030
As part of MTI's strategy to grow Singapore's trade, the ministry will boost efforts to cultivate a strong core of locally-grown traders that "command global scale and are highly innovative", Mr Gan said at COS 2022.
An example he raised was Fish International Sourcing House, a homegrown seafood trader that has a presence in more than 90 markets.
Under this Trade 2030 strategy, MTI aims to grow Singapore's export value from S$805 billion to at least S$1 trillion and double offshore trade value from US$1 trillion (S$1.36 trillion) to US$2 trillion.
Offshore trade usually refers to services associated with the trading of goods which are purchased from parties and then sold to others without the goods ever entering and leaving the country.
12. Enterprise 2030
As for developing Singapore's enterprises, MTI's two-pronged strategy entails supporting the growth of companies with a high potential to be globally successful and strengthening the core capabilities of the broad base of local enterprises in industry transformation, said Second Minister for Trade and Industry Tan See Leng at COS 2022.
To do that, MTI will launch the Singapore Global Executive Programme in the second half of 2022 to help local enterprises with global expansion ambitions to build a pipeline of young local talent with the potential to take on regional or global leadership positions.
The Economic Development Board will be launching a Mergers and Acquisitions (M&A) grant to co-fund the qualifying spending on Singapore-based professional and financial advisory services incurred on an M&A deal.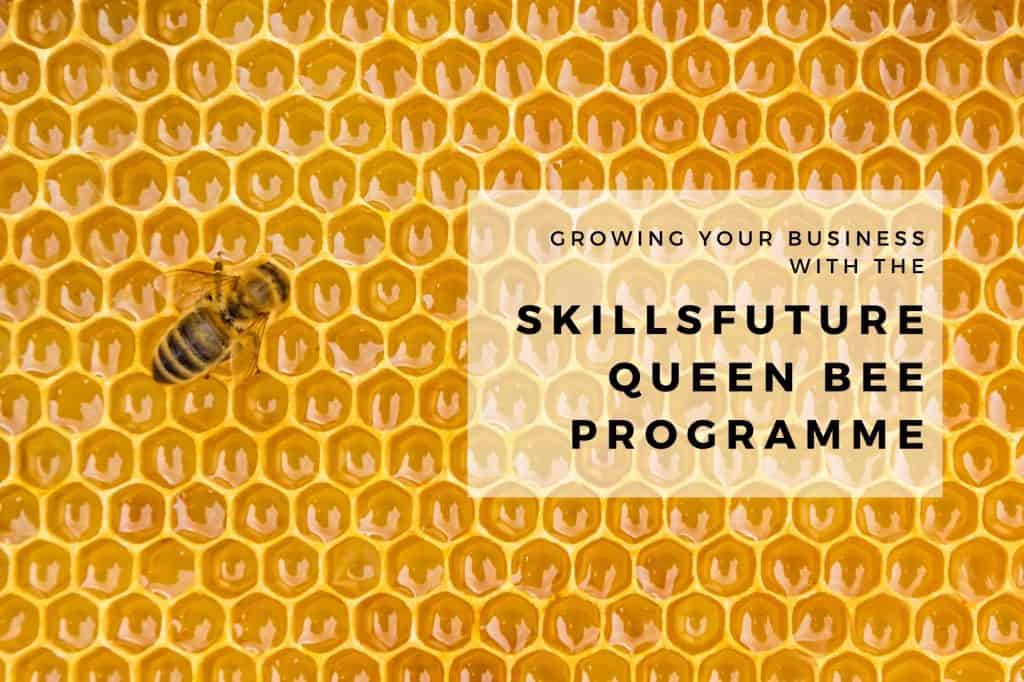 MTI will also work with SkillsFuture Singapore to bring on board multinational corporations and large local enterprises to curate industry-relevant training courses in emerging growth areas such as robotics and Industry 4.0 under the SkillsFuture QueenBee programme.
13. S$70 Million Food Services and Retail Business Revitalisation Package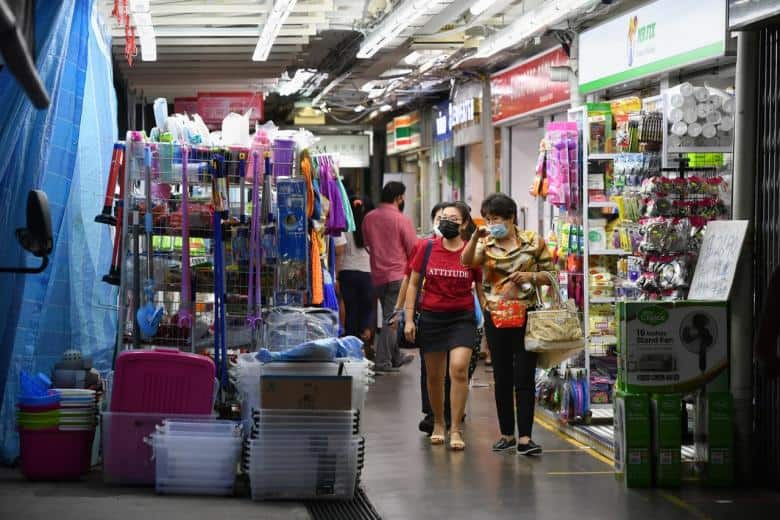 To help the food services and retail sectors that have been repeatedly battered by Covid-19 disruptions, MTI will introduce a S$70 million financial package to help these businesses.
MTI will also extend the 80% support level of the Enterprise Development Grant (EDG) and relevant solutions under the Productivity Solutions Grant (PSG) for the Food Services and Retail sectors till 31 March 2023.
This extension under the Food Services and Retail Business Revitalisation Package will give F&B and retail businesses more scope and opportunities to adapt and transform, and better position themselves for the future.
It will also help companies beef up manpower in the hiring and training of locals.
14. Our Heartlands 2025 Initiative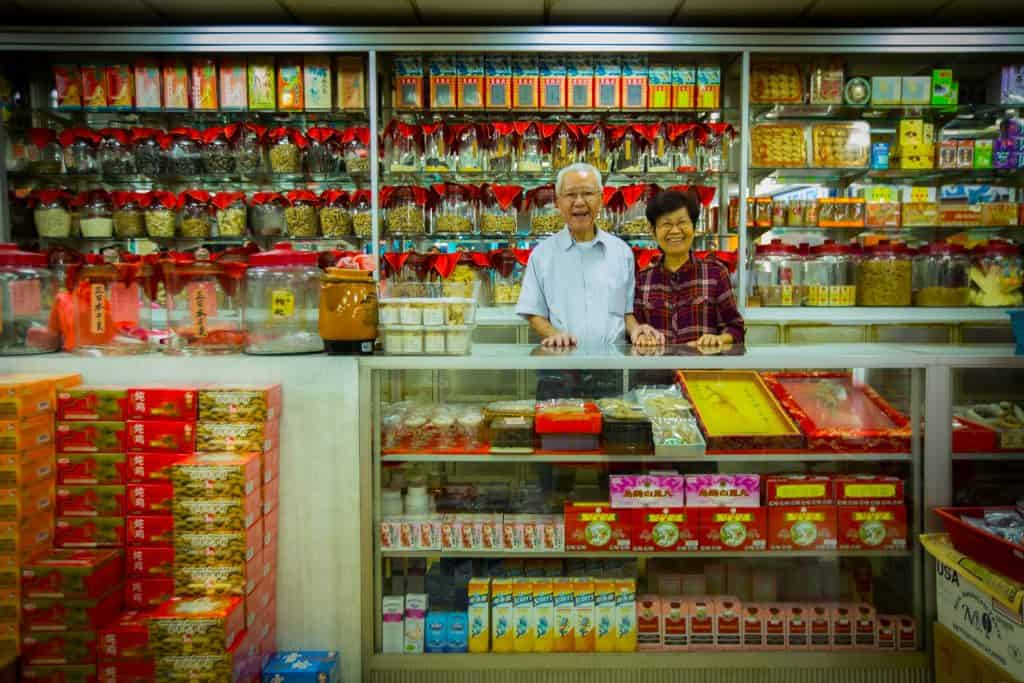 Enterprise Singapore will be launching an initiative that is estimated to cost around S$50 million to help neighbourhood mom-and-pop stores by raising revenue, improving operational efficiency and attracting more customers.
The four-year programme will seek to deepen their digital and manpower capabilities, upgrade the capabilities of the Trade Association and Chamber partners and revitalise the heartlands and heartland shops.
The aim is to have nine in 10 shops by 2025 adopt at least one digital solution such as online sales.
The Government will also widen the reach of the Heartland Visual Merchandising Programme, which has about 100 business owners enrolled at present, which helps them acquire new skills in product placement, digital content creation and to redesign their storefronts.
Ministry of Communications and Information (MCI)
15. Advanced Digital Solutions Scheme
MCI will help small- and medium-sized enterprises adopt more advanced technology through a scheme launched in 2020, with a greater emphasis now placed on artificial intelligence and cloud-based solutions.
Ministry of Manpower (MOM)
16. Complementarity Assessment Framework to Assess All New Applications for Employment Passes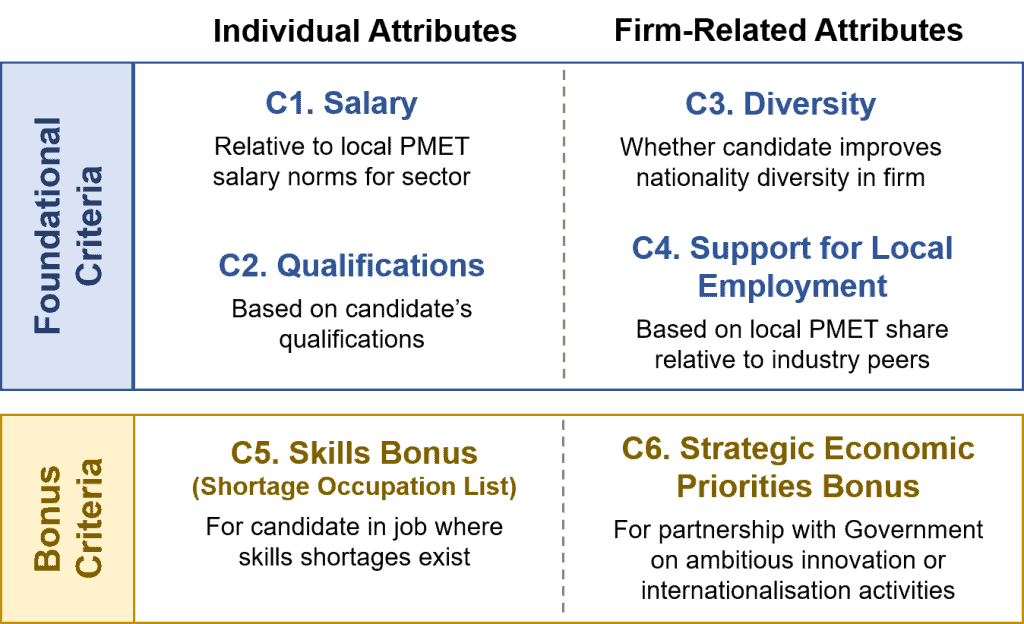 A points-based framework will be used to assess all new applications for Employment Passes (EPs) starting from September 2023.
It will evaluate applications on a range of criteria to ensure EP holders better complement local workforce and that companies put in effort to build up the skills of local hires.
17. End of SGUnited Traineeships Programme
The SGUnited Traineeships Programme, which offers paid training opportunities for fresh graduates at host companies, will not be renewed as hiring prospects have improved recently.
As of December 2021, more than 11,700 had been accepted into this programme, with eight out of 10 eventually securing full time employment either with the host companies or elsewhere.
18. SGUnited Mid-Career Pathways Programme Extended for Mature Job Seekers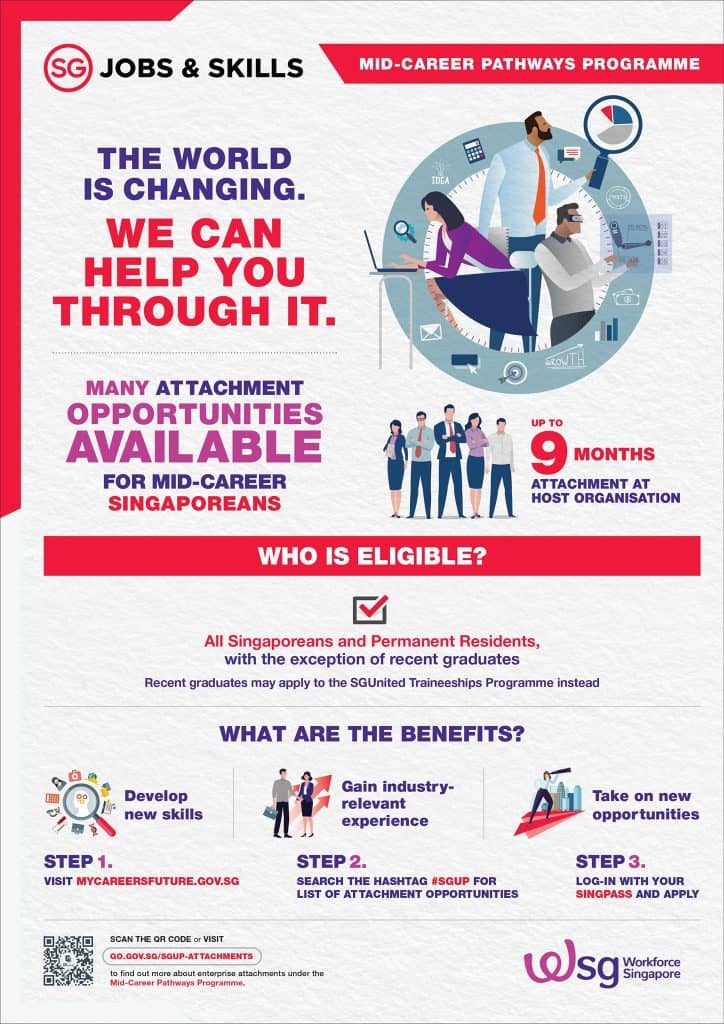 The SGUnited Mid-Career Pathways Programme offers paid attachment opportunities for individuals looking for a mid-career switch.
It will be be extended only for mature workers aged 40 and above, with each participant eligible to receive a month allowance of S$1,800 to S$3,800.
Government support for this scheme will decrease from 90 per cent to 70 per cent of the monthly allowance, with the host company funding the remaining 30 per cent.
19. Enhanced Migrant Worker Medical Coverage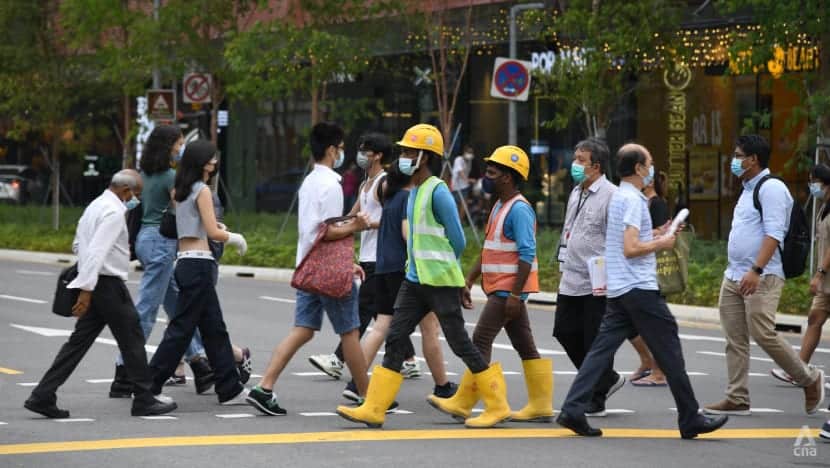 MOM will enhance the coverage of the mandatory medical insurance to better protect employers against large medical bills of their Work Permit and S Pass holders, including those of migrant domestic workers.
Employers will continue to be fully insured on a first-dollar coverage basis for the first S$15,000 insured that is currently required of them.
To enhance protection, a co-payment portion up to an annual claim limit of S$60,000 will be introduced, with insurers bearing 75 per cent of the bill.
Insurers must also introduce age-differentiated premiums to help keep premiums affordable.
They will be required to reimburse hospitals directly upon the admissibility of the claim, to ease the cashflow burden on employers.
20. Manpower for Strategic Economic Priorities Scheme
The Government will launch a scheme later this year to support the growth of businesses that contribute to Singapore's economic priorities.
This scheme will provide firms "some flexibility" to hire S Pass and work permit holders beyond the prevailing Dependency Ratio Ceiling for a limited period of time, said Minister for Manpower Tan See Leng at COS 2022.
MTI and participating economic agencies will support firms that meet their criteria of undertaking ambitious investment, innovation, or internationalisation activities.
This would include firms that participate in existing schemes such as Enterprise Singapore's Scale-Up SG, and the Economic Development Board's Research and Innovation Scheme for Companies.
21. Non-Traditional Source Occupation List
MOM will introduce a "tight list" of rank-and-file occupations where employers will be allowed to hire foreign workers holding S Passes on work permits, Dr Tan said at COS 2022.
This new scheme will allow businesses in the services and manufacturing sectors to cope with the higher benchmark for foreign workers to qualify for an S Pass.
This list will be introduced in September 2023, when the first increase in S Pass qualifying salary for renewal applications kicks in.
The list will include seven occupations including welders, food processing workers, as well as cooks in Indian restaurants.
22. Supporting Industry Transformation in the Construction and Process Sectors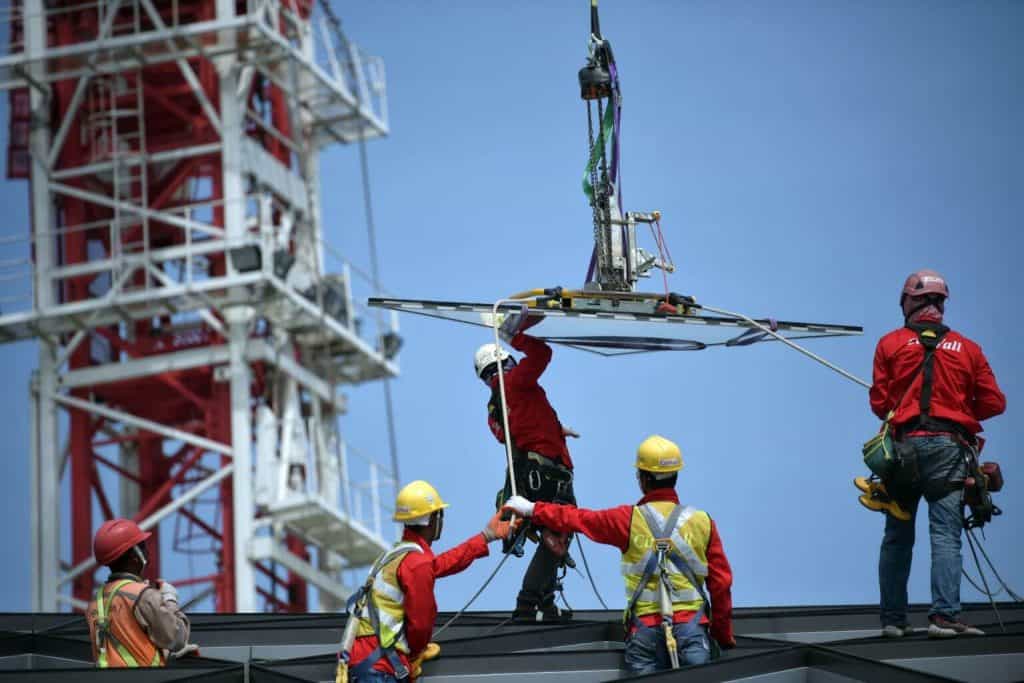 Announced at COS 2022, MOM will be making foreign workforce policy changes for the Construction and Process sectors from 1 January 2024:
Reduce the Dependency Ratio Ceiling from 1:7 (87.5%) to 1:5 (83.3%)
Phase out of Man-Year Entitlement framework
Revise levy structure for Work Permit holders
Read more about the industry transformation here.
23. Enhanced Workfare Income Supplement Scheme
From Work Year 2023, the Workfare Income Supplement Scheme will be enhanced to:
Provide higher payouts for all recipients, up to $4,200 per year.
Raise qualifying monthly income cap to $2,500.
Lower qualifying age from 35 to 30 years old.
Place all persons with disabilities in highest payout tier.
24. Higher Basic Retirement Sum Payouts
To provide higher lifetime payouts for CPF members, the Basic Retirement Sum (BRS) will be adjusted for cohorts turning 55 from 2023 to 2027.
Here's a quick look at the various adjustments to the BRS:
About 8 in 10 active members aged 55 in 2027 – the highest level of attainment thus far – are expected to receive payouts of around $1,000 per month*, when they turn 65.
There is no requirement to top up CPF in cash or sell property if members have less CPF savings than their BRS.
The CPF withdrawal rules remain unchanged.
*Assumes male member under CPF LIFE Standard Plan, starting payouts at age 65.
25. Increase in Senior Workers' CPF Contribution Rates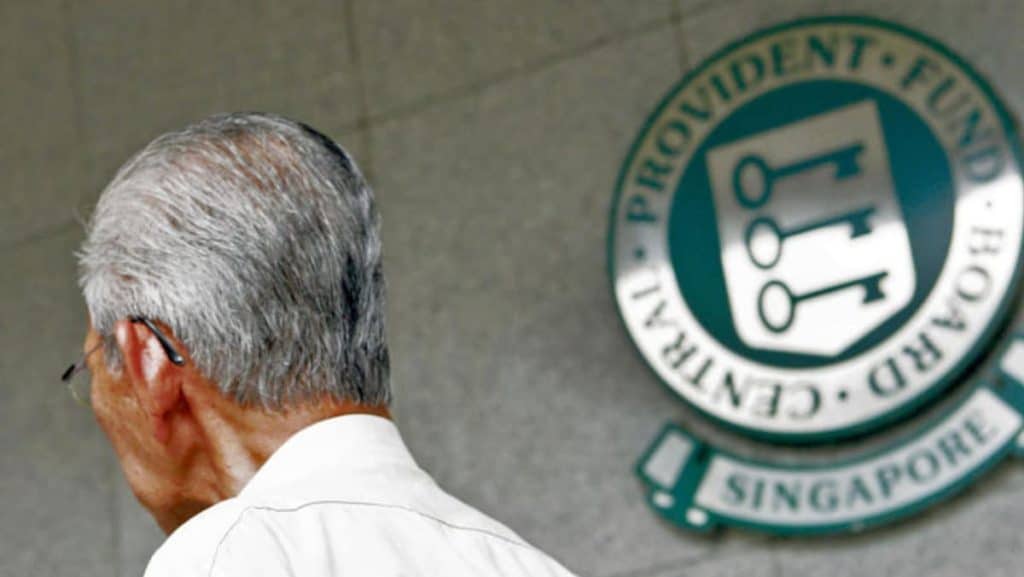 The CPF contribution rates for senior workers aged above 55 to 70 will continue to be increased gradually over this decade, to support their retirement adequacy.
From 1 January 2023, the employer and employee CPF contribution rates for senior workers will be raised by up to 1 percentage point each, as shown in the table below.
To support this, employers will receive a one-year CPF Transition Offset from 1 January 2023 to cover half of the increase in employer CPF contribution rates in 2023.
26. Broadening of Household Services Scheme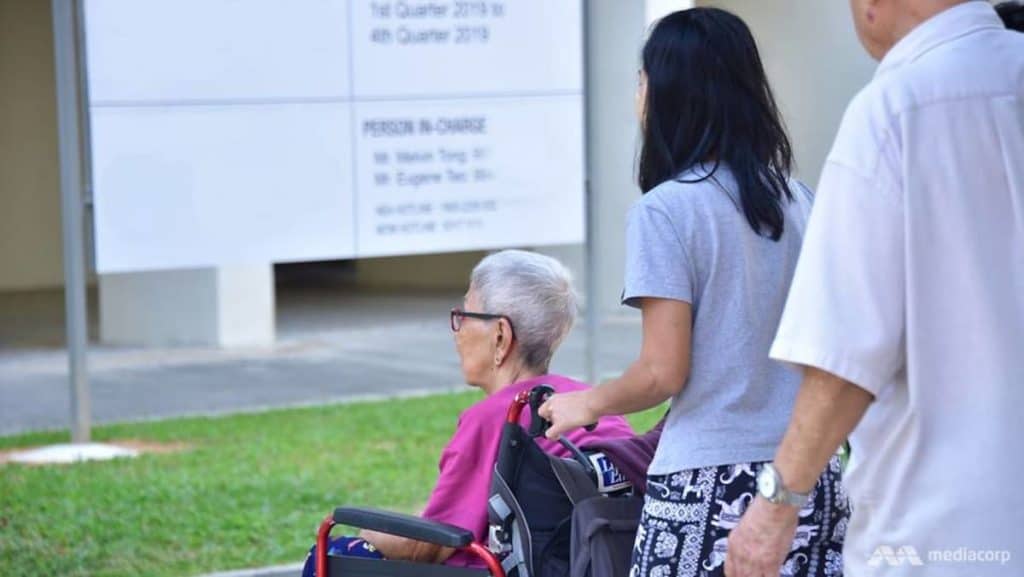 The Household Services Scheme, which currently allows companies in this sector to hire migrant workers to carry out part-time household services such as home cleaning, will soon be broadened to include basic child- and elder-minding services, said Minister of State for Manpower Gan Siow Huang.
This means that households will be able to engage the services of companies that offer such schemes to look after their children at home or provide some basic assistance for their family members in activities of daily living.
Ms Gan said MOM is aiming to implement the scheme in the second half of this year.
27. Launch of Tripartite Standard on Advancing Well-being of Lower-Wage Workers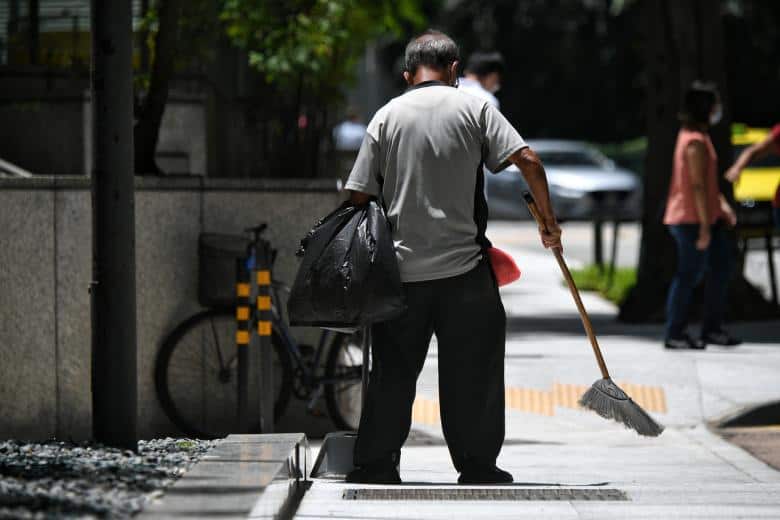 Senior Minister of State for Manpower Zaqy Mohamad said the new tripartite standards will encourage employers to provide better workplace support for lower-wage workers.
The standards, which refer to a set of "good employment practices" that all employers should implement at their workplaces, will focus on areas such as training and career development, rest area provision as well as mental well-being.
28. Launch of Progressive Wage Mark Accreditation
This new accreditation, which will be launched in the second half of this year, will help consumers to identify and support "progressive employers" who assist lower-wage workers, said Mr Zaqy.
To qualify for the accreditation, employers must pay at least the relevant sectoral or the related progressive wages for an occupation, as well as the local qualifying salary to all other workers.
For employers who also adopt the tripartite standards on advancing the well-being of lower-wage workers, they will be recognised with the Progressive Wage Mark Plus accreditation.
Ministry of Sustainability and the Environment
29. Energy Efficiency Fund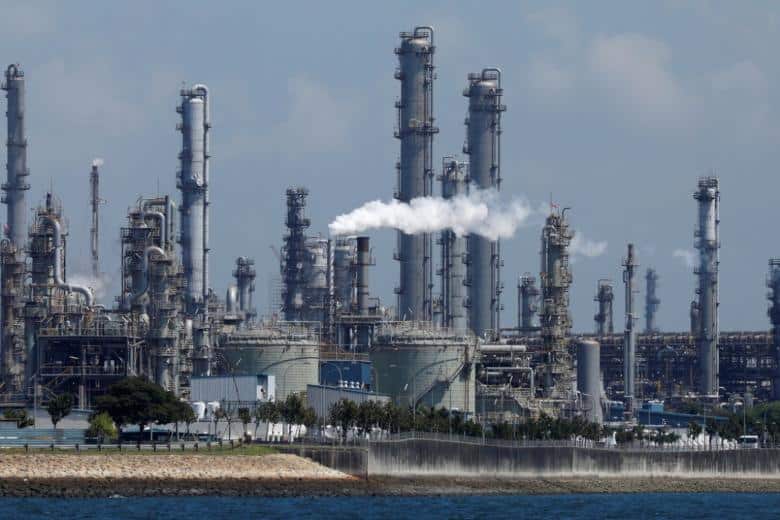 The Energy Efficiency Fund helps small- and medium-sized enterprises in the manufacturing sector to defray the cost of adopting energy-efficient technologies and lower their carbon tax.
The maximum grant support will be raised from 50 per cent to 70 per cent of qualifying costs from April 1 this year.
Ms Grace Fu, Minister for Sustainability and the Environment, said that the Government will also be simplifying the grant application and disbursement process.
More than S$75 million of the fund has been committed to support businesses to implement energy-efficient improvements and carbon abatement projects.
Ministry of National Development (MND)
30. Construction and Manpower Situation Updates
National Development Minister Desmond Lee said at COS 2022 that construction output in the built environment sector is reaching close to pre-Covid-19 levels and that work is "progressing steadily".
He added that the manpower situation is improving as well.
Between last November and February this year, around 16,000 workers holding an S Pass and work permit from the construction, marine and process sectors entered Singapore each month.
This is more than five times the monthly average of 3,000 between May and October last year, when travel restrictions were in place.
31. Green Mark Incentive Scheme for Existing Buildings 2.0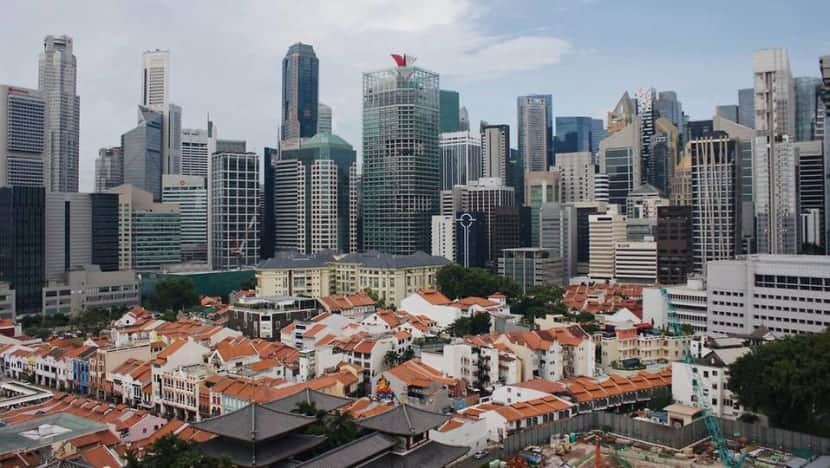 The Building and Construction Authority will be providing S$63 million in grants through an enhanced version of a similar scheme to raise the energy performance of existing buildings and step up the pace to green 80 per cent of Singapore's buildings by 2030.
The scheme, available from the second quarter of this year, will be expanded to include, among other things, residential and light industrial buildings.
32. Extension of Productivity Innovation Project Scheme
MND will extend the Productivity Innovation Project scheme by another two years to March 31, 2024.
The scheme helps companies adopt technologies that make construction work more productive by covering up to 70 per cent of the cost.
33. Jobs Transformation Map for Built Environment Sector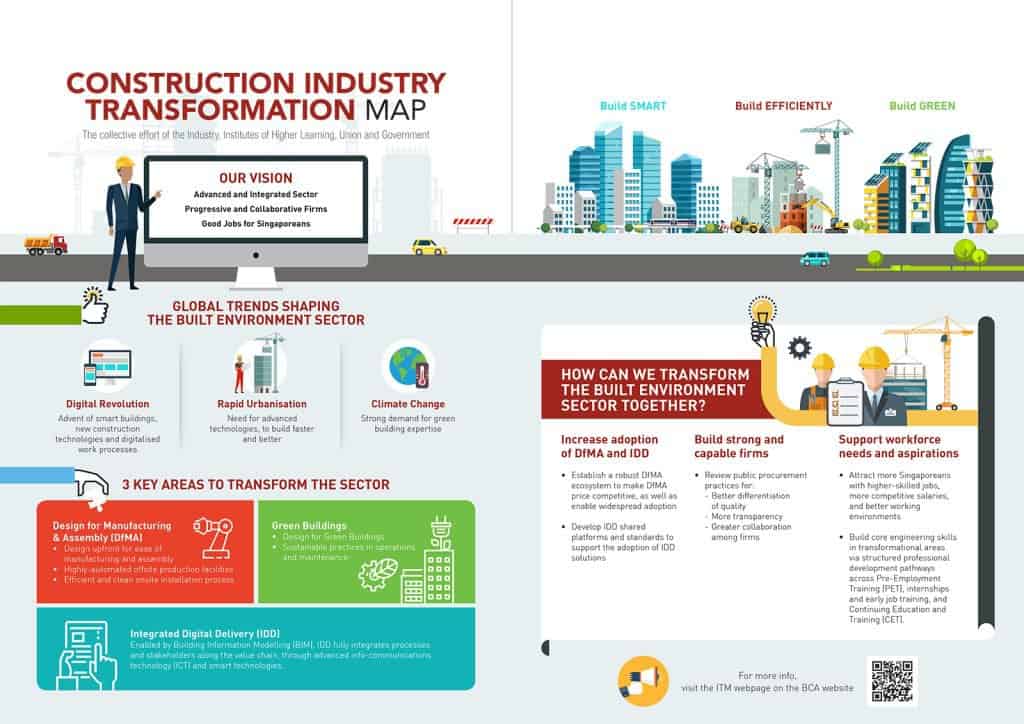 Announced at COS 2022, MND will embark on a study to update the sector's existing initiatives.
The Jobs Transformation Map will examine the combined effects of Covid-19 and industry transformation.
The study will conclude in the second half of this year.
34. Funds for Facilities Management Industry
The ministry will introduce a new S$30 million grant for service buyers and facilities management companies to co-fund up to 70 per cent of the initial capital investment and retrofitting costs to implement integrated and aggregated facilities management.
This means that facilities management services are managed on an integrated platform and aggregated across many different buildings.
The ministry plans to fund around 10 to 15 projects across different building types through the grant.
The grant will be available for a period of three years from the second half of this year.
MND will also invest another S$46 million in the Cities of Tomorrow programme, which supports research-and-development efforts and capability building in areas of advanced construction and facilities management.
Ministry of Transport (MOT)
35. Worker Safety on Lorries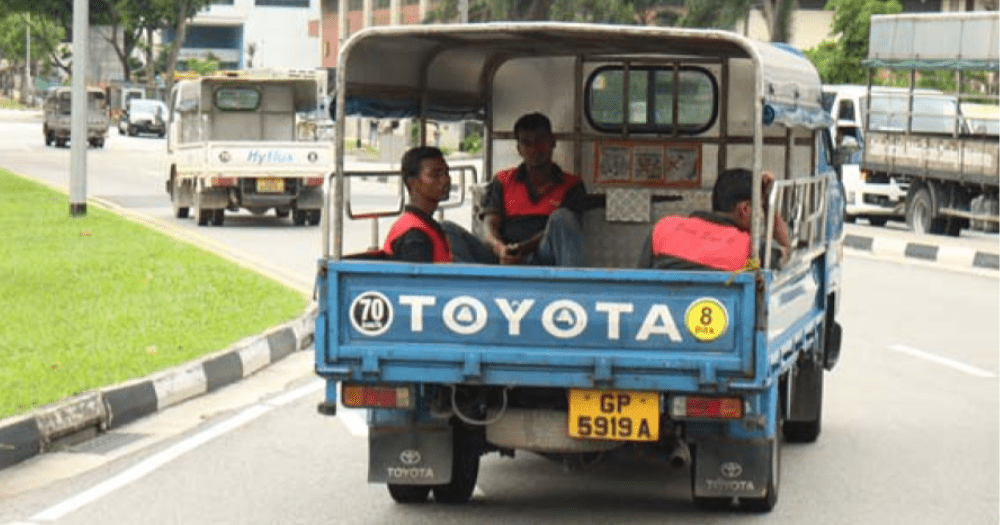 To improve the safety of workers travelling on lorries, speed limiters must be installed on all lorries of maximum laden weight above 3,500kg.
Right now, speed limiters are mandated for all goods vehicles with a maximum laden weight of 12,000kg and above.
The Ministry of Manpower will introduce new measures to require employers to give their drivers enough rest, in particular those who play dual roles as a driver and ground worker.
36. More Jobs in Sea Transport Sector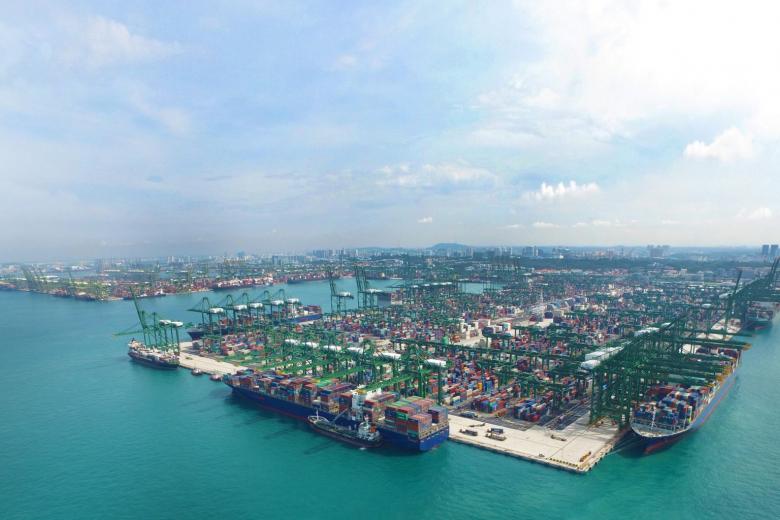 The sector aims to create 1,000 jobs for Singaporeans between 2020 and 2025.
The roles will be in traditional maritime jobs such as seafarers, as well as emerging roles such as supply chain managers.
Ministry of Social and Family Development (MSF)
37. Support for Persons with Disabilities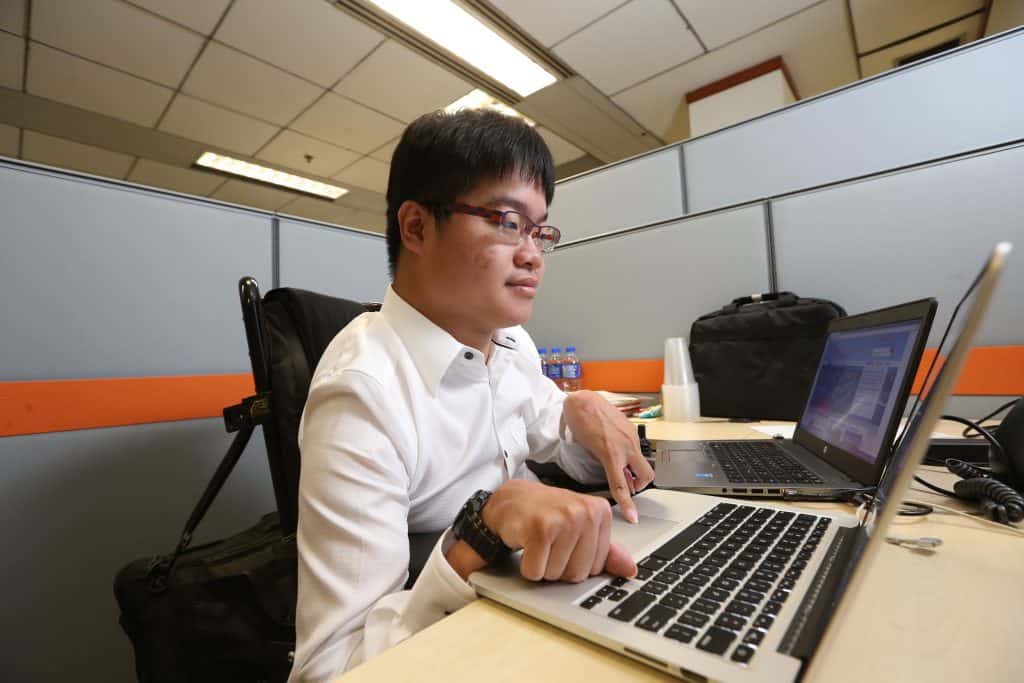 MSF's Parliamentary Secretary Eric Chua said at COS 2022 that there is now a gap in services for adult persons with disabilities who do not attend any regular disability service after graduating from special education schools.
To close this gap, the ministry will pilot regional hubs.
Enabling Business Hubs will support people with disabilities who are capable of taking up jobs and need customised and longer-term support to work.
These hubs will allow inclusive employers to offer employment and on-the-job training to persons with disabilities, and they will be equipped with customised facilities and services, including on-site job coach support.
Details on these pilots will be released later this year.
Ministry of Culture, Community and Youth (MCCY)
38. Arts and Culture Resilience Package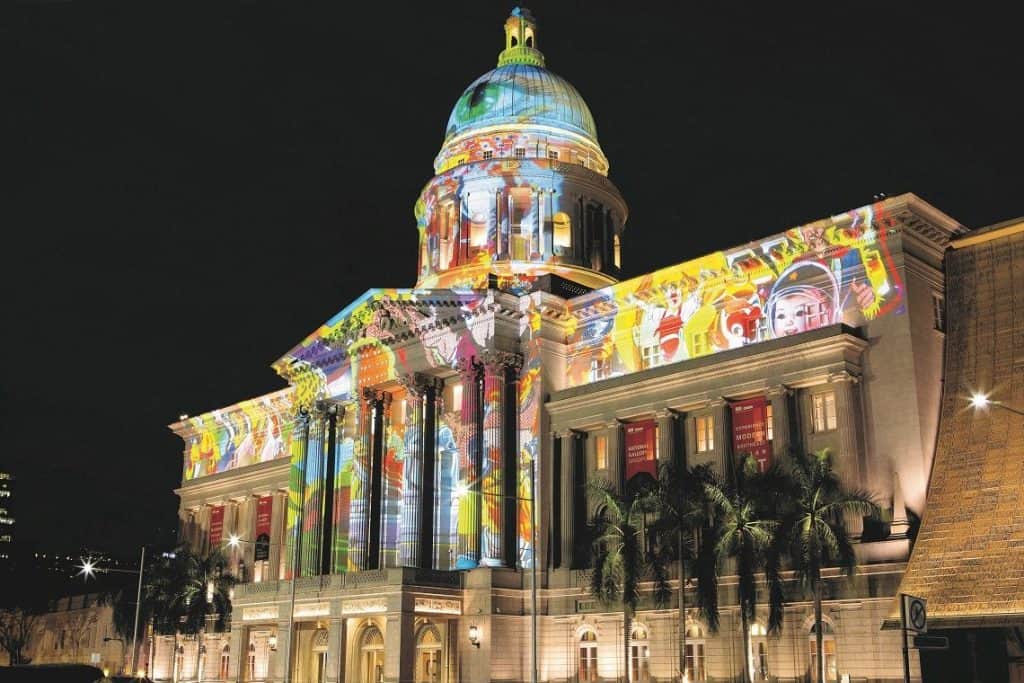 The Government will pump in another S$12 million to support practitioners in the arts industry.
The package, which was introduced in April 2020, was committed to supporting the sector since the pandemic started.
Along with other support schemes, it has supported more than 900 arts and culture organisations.
This will go into the extension of the subsidy for venue hire among others, to defray performance costs in a bid to encourage the resumption of activities and bring back vibrancy to the arts scene.
39. Extension of Venue-Hire Subsidy
The venue-hire subsidy, to help arts and culture defray rental and in-house production costs, will be extended for another three months from April 1 to June 30 this year.
However, the subsidy will be lowered from 60 per cent to 30 per cent.
40. Launch of New Sector Transformation Fund
This fund, set up to promote and sustain the transformation efforts of the arts and culture community, may be used for projects that have longer-term potential for further development and was previously supported by the ACRP Organisation Transformation Grant, which helps heritage organisations to innovate.
Arts organisations may also seek consultancy support to develop their transformation plans under this fund.
The National Arts Council will announce more details at a later date.
41. Refreshing of Somerset Belt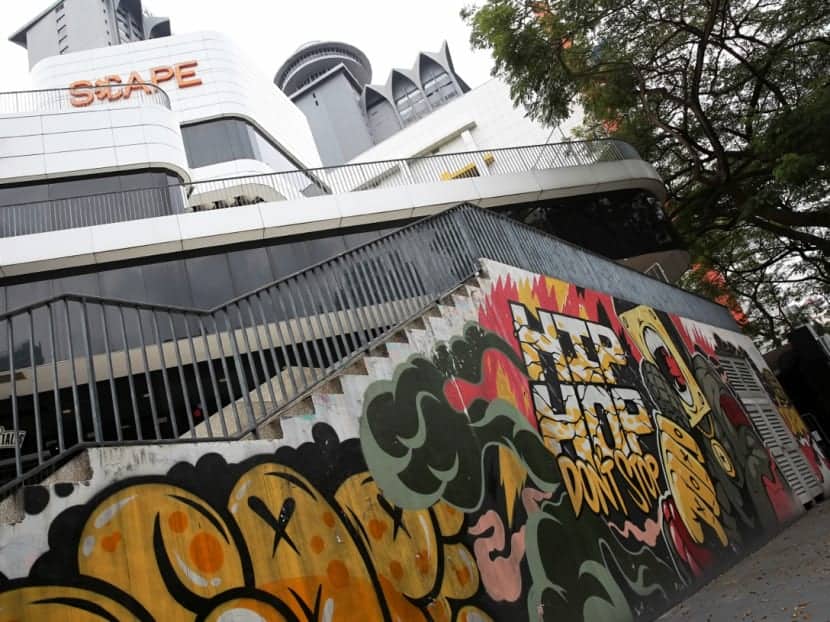 The stretch of Somerset Road along Singapore's shopping belt, which includes spaces such as Scape and The Red Box, will be refreshed in the coming years.
Ideas have been sought from more than 240 young people on how they want to use these spaces.
Mr Alvin Tan, Minister of State for Culture, Community and Youth, said at COS 2022 that some of them envisioned the belt to be a creative hub, with experimental retail spaces.
The ministry will continue to grow these ideas and bring them to life through funding support.
More details will be released later this year.
42. Building Up Skills of Self-Employed Persons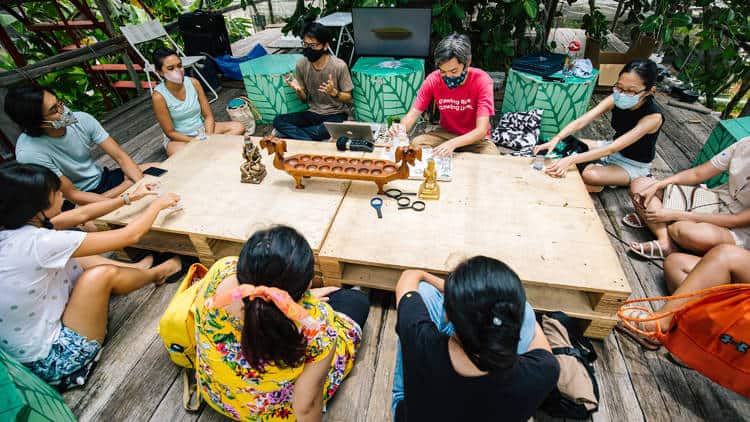 Recognising that the arts industry relies heavily on the talent of freelancers, the ministry will work with industry partners to help these individuals build up their skills, improve working conditions and explore new ways for them to create value in the sector.
Conclusion
In summary, the suite of measures announced at COS 2022 is definitely a step in the right direction as Singapore strives towards achieving economic growth that is both sustainable and equitable.
If your business stands to benefit from any of the measures announced at COS 2022, do apply for them!
Featured Image by Jisun Han on Unsplash
Explore More Content