COS 2021: A Summary of Committee of Supply 2021 (The Business Edition)
In case you missed it: here's a summary of the measures announced at the Committee of Supply 2021 that will affect businesses.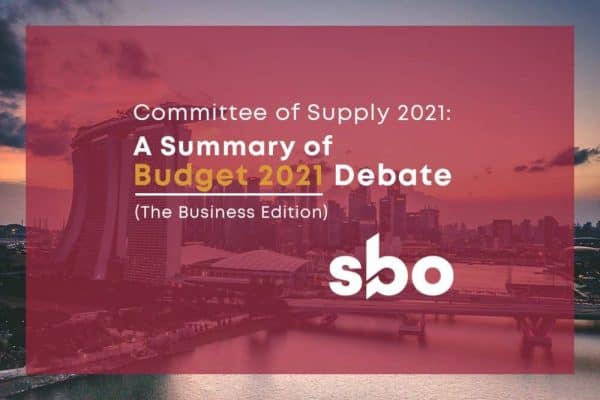 What is the Committee of Supply (COS)?
The Budget process starts in the beginning of the financial year in April.
Discussions take place throughout the year within MOF and other agencies, during which considerations such as national priorities and financial viability will be factored in.
These discussions are then opened up for public debate via online and offline channels.
Feedback is reviewed and used to shape the eventual Budget lineup.
The Cabinet then approves the Budget, and the statement is delivered by the finance minister in February.
The Supply Bill is also introduced, and Parliament debates the Budget Statement.
The Finance Minister then delivers the round-up speech, clarifies queries from Members of Parliament (MPs) and sums up the Budget.
Parliament then sits as a Committee of Supply to examine each ministry's plans.
Didn't manage to catch the individual Ministries' measures announced during COS 2021?
As fellow business-owners, we got you covered with this summary article.
Ministry of Manpower (MOM) Cluster
1. Jobs Growth Incentive Extended Till September 2021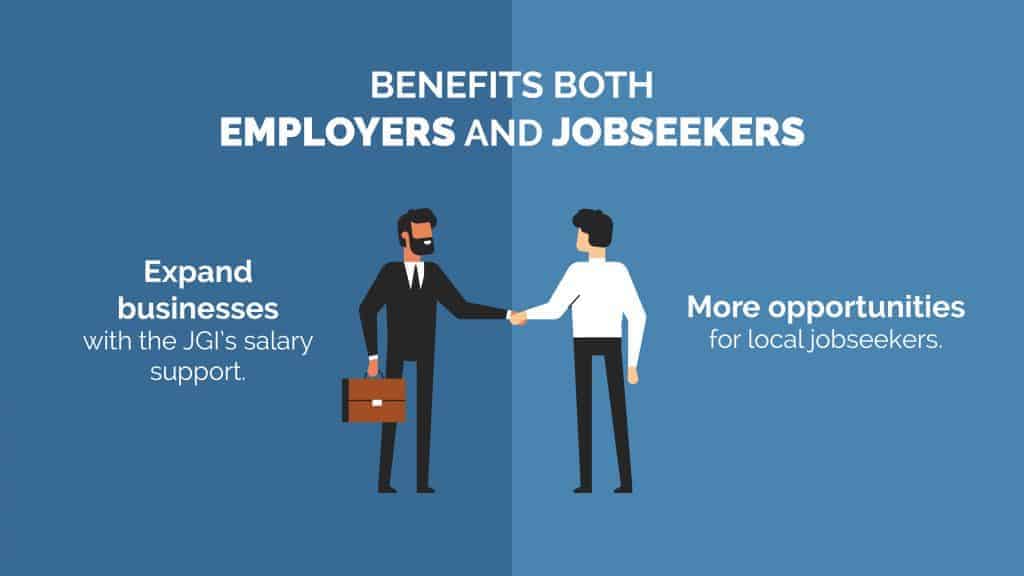 The Jobs Growth Incentive supports employers to expand local hiring given the impact of the COVID-19 pandemic.
According to the Ministry of Manpower, there will be enhanced support for employers who hire mature local workers (aged 40 and above), persons with disabilities and ex-offenders.
This is to the tune of 50% of the first $6k (previously $5k) of gross monthly income for up to 18 months (previously 12 months).
However, only eligible employers who hired those workers from September 2020 to February 2021 will benefit from enhanced support from March 2021 onwards.
2. Raising of Retirement, Re-Employment Ages to Proceed as Planned in 2022
Manpower Minister Josephine Teo said on Wednesday at COS 2021 that raising the statutory retirement age to 63 and the re-employment age to 68 will go ahead as planned on July 1 next year.
"This will help to keep us on track to raise the retirement age to 65 and re-employment age to 70 by the end of this decade," Mrs Teo pointed out during the debate of her ministry's budget.
Meanwhile, the raising of Central Provident Fund (CPF) contribution rates for senior workers will also go ahead on Jan 1, 2022, "barring any unforeseen circumstances".
The increase, which was to have taken place on Jan 1 this year, would have seen employers and workers contribute either 0.5 percentage point or one percentage point more for workers aged 55 to 70, based on the person's age.
It was deferred by a year to help employers manage costs amid the Covid-19 pandemic.
3. More Support for Senior Workers
The Government will set aside S$230 million more in COS 2021 to promote early adoption of higher retirement and reemployment ages, and more opportunities for part time employment, said Manpower Minister Josephine Teo at COS 2021.
Around S$80 million will also be set aside in COS 2021 to help employers pay senior workers' higher CPF contributions.
4. SGUnited Mid-Career Pathways Extended Till March 2022
Announced at COS 2021, the maximum training allowance will be increased from $3k to $3.8k for mature workers, with the Government's co-funding also increased from 80% to 90%.
5. SGUnited Traineeships Extended Till March 2022
Also announced at COS 2021, the maximum monthly training allowance for the Institute of Technical Education (ITE) graduates will be raised from $1.5k to $1.8k.
Meanwhile, the maximum monthly training allowance for diploma holders will be increased from $1.8k to $2.1k.
Degree holders will receive a maximum monthly training allowance of $2.5k.
6. Widen Coverage of Progressive Wage Model (PWM)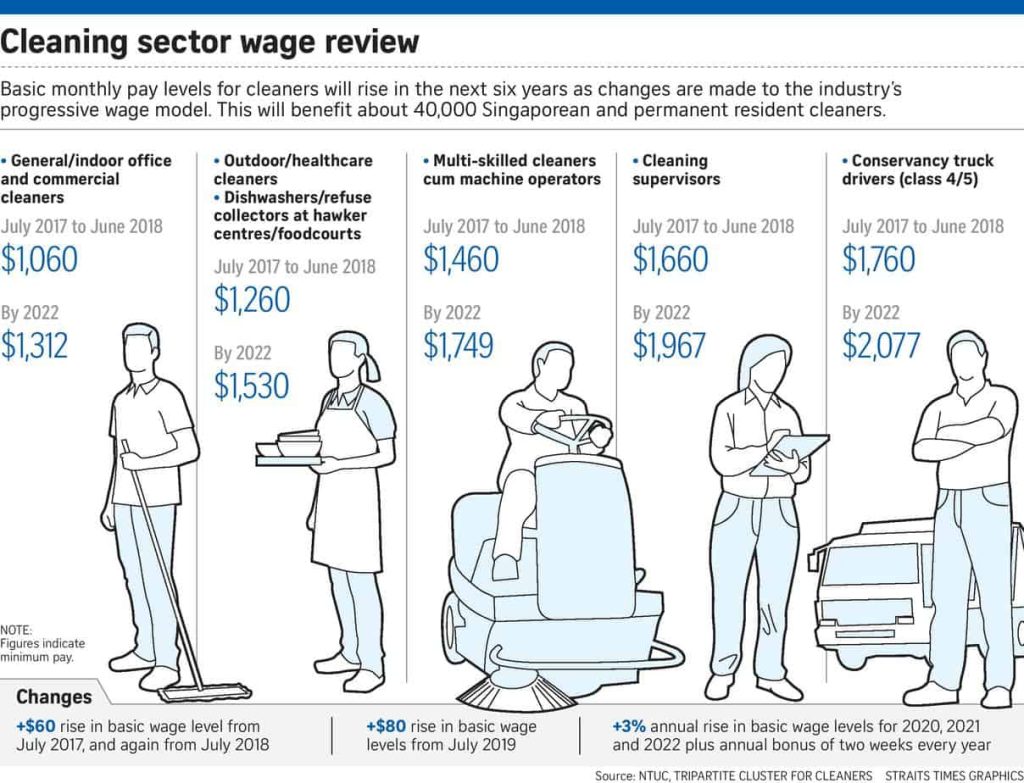 The Progressive Wage Model helps to increase wages of workers through upgrading skills and improving productivity.
The Progressive Wage Model will be extended to the Food Services and Retail sectors, benefitting up to 80,000 workers.
The PWM will also be extended to in-house cleaners, security officers and landscape maintenance officers, benefitting up to 50,000 workers.
7. More Help for Self-Employed Persons
The SGUnited Jobs and Skills Package will be launched to support transition to regular employment.
The Matched Medisave Contribution Scheme will also be extended till 31 December 2021.
8. More Help for Persons with Disabilities
The Enabling Employment Credit implemented from 1 January 2021 provides employers with wage offsets of up to 30%.
The Open Door Programme was also announced at COS 2021 to also help increase the employability and employment options of Persons with Disabilities.
9. More Support for Job Redesign
Announced at COS 2021, support for Job Redesign under the Productivity Solutions Grant will be enhanced from 70% to 80%.
However, the amount of support provided will be capped at $30k per enterprise till 31 March 2022, to engage pre-approved Job Redesign consultants.
10. Provide Jobs and Skills Insights Through Job Transformation Maps
15 Job Transformation Maps will be launched by the next two years, providing job-level analysis of how jobs and skills will be impacted by technology and other forces, such as automation, and change in the medium-term.
11. Extend Capability Transfer Programme Till September 2024
To support pervasive innovation throughout the economy and build deep capabilities in our local workforce, the Ministry of Manpower launched the Capability Transfer Programme (CTP) which supports companies/associations/professional bodies in speeding up the transfer of global capabilities into Singapore.
This initiative will complement existing capability development programmes administered by other Government agencies, to plug capability gaps quickly in today's fast-changing global market.
12. Reduce S Pass Sub-Dependency Ratio Ceiling in Manufacturing
The lowering will be done in two steps: from 20% to 18% on 1 January 2022, and from 18% to 15% on 1 January 2023.
13. Regularise Work Arrangements of Dependant's Pass Holders
From 1 May 2021, all Dependant's Pass holders who wish to be employed will need an applicable work pass, such as Employment Pass, S Pass or Work Permit, instead of a Letter of Consent.
Existing Dependant's Pass Letter of Consent holders can continue working until expiry of their Letter of Consent.
14. Supporting Our Migrant Workers
Announced at COS 2021, a Pilot Migrant Worker Onboarding Centre that integrates Stay-Home-Notice period with enhanced medical examination and orientation of newly arrived workers to help them settle in will be launched.
The Ministry of Manpower will also review the scope of the Foreign Employee Dormitories Act to cover all dormitories regardless of size.
The Ministry of Manpower will also deepen engagement with migrant workers through partnerships with Non-Governmental Organisations, employers and community organisations.
Migrant workers' access to primary healthcare will also be reviewed to ensure cost effectiveness and cultural sensitivity.
15. Improving Mental Well-Being at Workplaces
iWorkHealth, a free online assessment tool to support employers and employees to identify and manage workplace stressors, will also be launched.
16. Sustaining Progressive Workplace Practices
Announced at COS 2021, the Government will build up a community supporting work-life harmony through the Alliance for Action on Work-Life Harmony to promote work-life practices.
Ministry of Trade and Industry Cluster
1. Improvements to GoBusiness Portal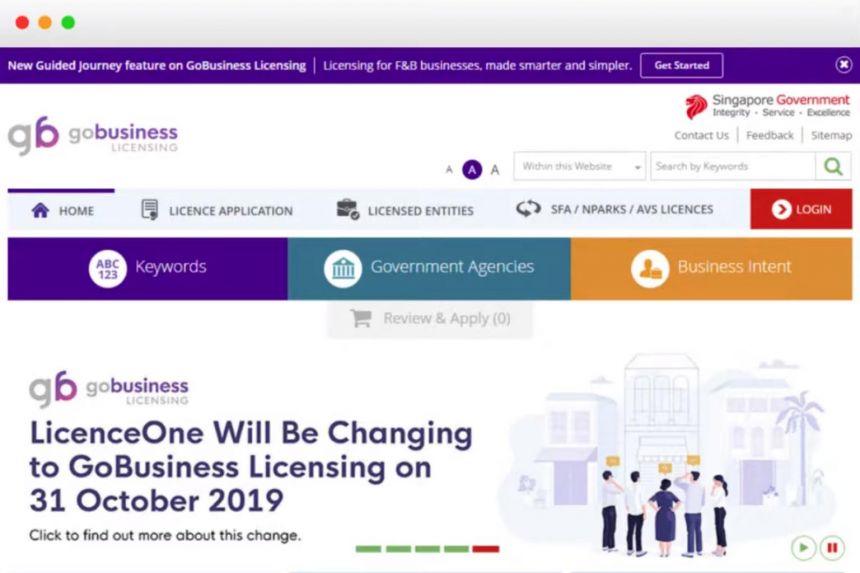 The GoBusiness portal is developed by the Smart Nation and Digital Government Office (SNDGO), Ministry of Trade and Industry (MTI) and Government Technology Agency of Singapore (GovTech).
It represents the Government's efforts to provide easy to use, seamless, and relevant services for businesses, and a more pro-enterprise environment for businesses to grow in.
A guide to starting a business and an e-adviser feature will be launched on the new GoBusiness platform later this year, to help businesses not only start up faster, but also start up right.
It will offer businesses a step-by-step guide on key considerations in setting up a business, such as recommendations.
Additionally, the GoBusiness platform will feature a new function to make checks and changes relating to premises use types more intuitive and convenient for businesses.
2. Launch of Trade Associations and Chambers Competency Framework
The industry-led Trade Associations and Chambers (TAC) Competency Framework aims to identify and map the current and future skills required for job roles and careers in the TACs. This will enable TACs to attract, retain and develop talent in their continued support of industry transformation and business growth.
The TAC Competency Framework is led by Singapore Chinese Chamber of
Commerce & Industry (SCCCI), with support from Singapore Business Federation (SBF), Enterprise Singapore (ESG) and SkillsFuture Singapore (SSG).
3. Specialist Advisors at SME Centres
SME Centres, set up by Enterprise Singapore (ESG) in collaboration with five Trade Associations and Chambers, provide business assistance and drive capability upgrading among micro and small enterprises.
Their services include one-to-one business diagnosis and advisory services, capability workshops and group-based upgrading (GBU) projects. In 2020, SME Centres assisted about 32,000 enterprises.
In providing business solutions and advisory services to businesses, SME Centres play an important role in enabling micro and small enterprises to remain competitive, grow and transform.
As part of efforts to provide more in-depth support to our enterprises,
the centres will be enhanced with Specialist Advisors who will provide support in specific areas of expertise.
4. Enterprise Sustainability Programme
The Enterprise Sustainability Programme by Enterprise Singapore (ESG) is a new programme to support local enterprises to develop capabilities in sustainability and capture new opportunities in the green economy.
The programme has three key thrusts:
Developing sustainable enterprises. ESG will support enterprises to develop capabilities in sustainability, including sustainability strategy, resource efficiency, and adoption of sustainability standards.
Supporting development of products, services and solutions for the green economy. ESG will support enterprises to develop new products, services and solutions to capture sustainability opportunities in the green economy, both locally and overseas.
Strengthen sustainability business ecosystem. ESG will support the ecosystem and work with industry partners to drive outreach and enterprises' capability development.
5. Extension of Enhanced Support for Enterprise Development Grant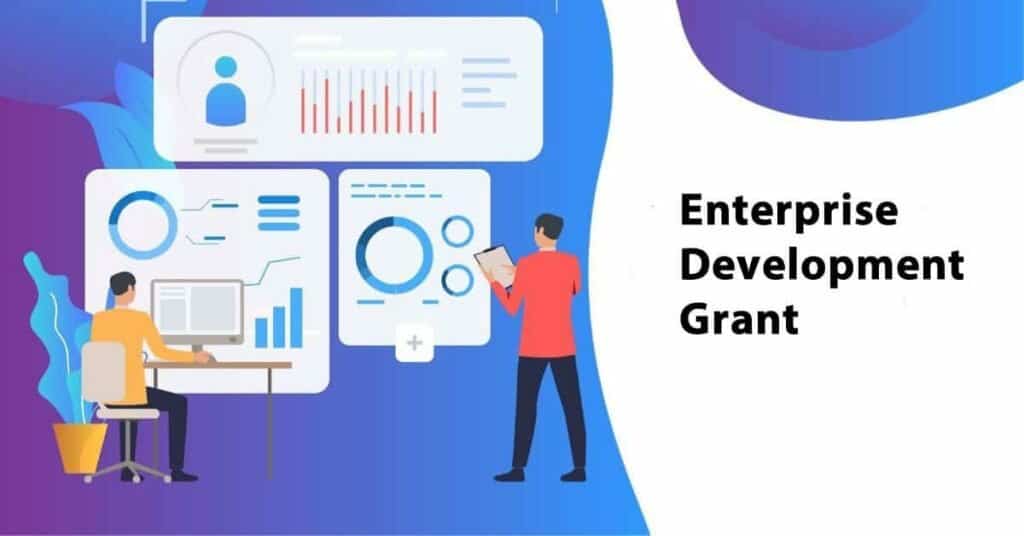 Enterprise Development Grant (EDG) was introduced in 2018, as a result of the merger of the previous Capability Development Grant (CDG) and the Global Company Partnership (GCP) Grant.
It aims to help Singapore enterprises grow and transform by supporting projects that strengthen their business capabilities, operational efficiencies and access to the international market.
EDG supports projects under three pillars:
a) Core capabilities – help Singapore enterprises prepare for growth and transformation by strengthening business foundations;
b) Innovation and productivity – support Singapore enterprises for new areas of growth or greater efficiency, such as reviewing and redesigning workflow and processes;
c) Market access – assist Singapore enterprises that are willing and ready to venture overseas, such as for pilot test-bedding projects.
The enhanced EDG support level of up to 80% will be further extended by six months from 30 September 2021 to 31 March 2022.
6. Extension of Enhanced Support for Productivity Solutions Grant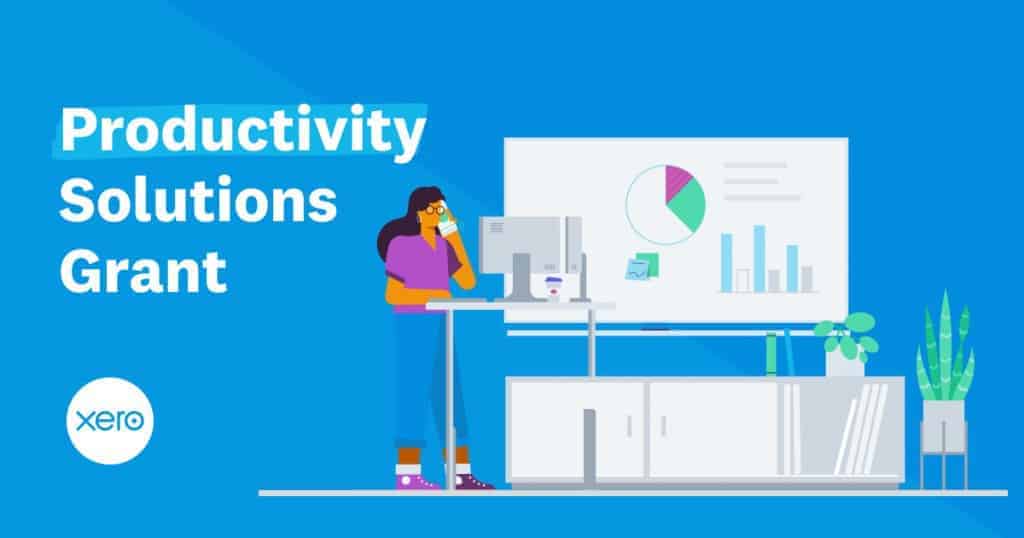 Introduced in April 2018, the Productivity Solutions Grant (PSG) supports Singapore small and medium-sized enterprises (SMEs) to improve productivity and enhance business processes through a wide range of productivity solutions, including IT solutions and equipment.
Announced at COS 2021, the enhanced PSG support level of up to 80% will be further extended by six months from 30 September 2021 to 31 March 2022.
7. Extension of Support for Market Readiness Assistance Grant
Introduced in 2013, the Market Readiness Assistance (MRA) grant supports Singapore small and medium-sized enterprises (SMEs) in taking their first steps overseas.
Currently, it provides companies up to 80% of funding support for qualifying activities to help them promote their products and services overseas, identify business partners and set up overseas.
To encourage more enterprises to take the first steps to enter new markets, MRA will be enhanced to provide more support to those new to internationalisation.
8. Increase of Loan Quantum for EFS-Venture Debt
Introduced as a pilot programme in October 2015, the Enterprise Financing Scheme – Venture Debt (EFS-VD) aims to support the adoption of venture debt in Singapore.
Venture debt and warrants can help to finance and improve the growth of innovative, high-growth enterprises that may not have significant assets to be used as collateral under traditional bank lending.
Enterprises may use the loan to grow and expand existing capacity, diversify into other product lines, augment working capital needs, undertake new projects, and to undergo mergers and acquisitions.
The EFS-VD provides Participating Financial Institutions (PFIs) with 50% risk-share for eligible loans, with the option of 70% risk-share for young companies.
To better support the financing of high-growth enterprises, the supported maximum loan quantum will be increased from $5 million to $8 million per borrower group from 1 April onwards.
9. Expanded Scope for Double Tax Deducation for Internationalisation (DTDi)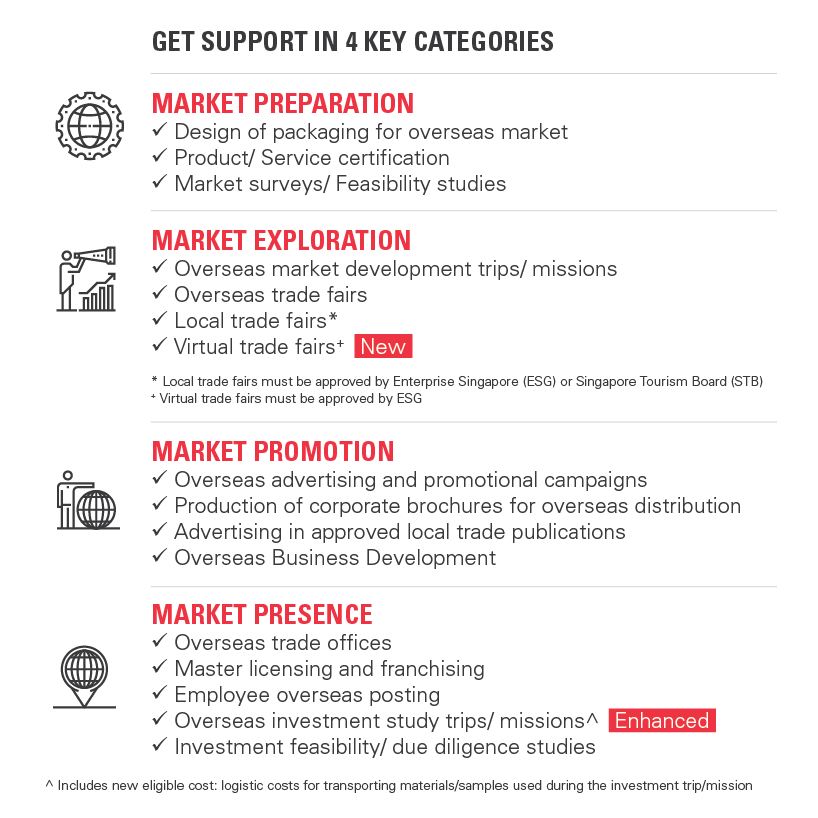 Under the DTDi scheme, businesses are allowed a tax deduction of 200% on qualifying market expansion and investment development expenses, subject to approval from Enterprise Singapore (ESG) or Singapore Tourism Board (STB).
To continue supporting internationalisation efforts of businesses amid changes in the business environment, the scope of the DTDi scheme will be enhanced to cover specific expenses incurred to participate in approved virtual trade fairs:

The list of qualifying expenses for overseas investment study trips will also be expanded to include logistics costs to transport materials/samples used during the investment trips.
Announced at COS 2021, the above enhancements will take effect for qualifying expenses incurred on or after 17 February 2021.
10. Extension of 2 Years for 100% Investment Allowance
The 100% Investment Allowance (100% IA) is a scheme that supports the amount of approved capital expenditure (net of grants) for automation projects approved by Enterprise Singapore (ESG) under the Enterprise Development Grant (EDG).
The amount of IA offers tax relief that can be used to offset against taxable income when computing the amount of tax payable.
The 100% IA is currently part of the Automation Support Package (ASP).
Even when the ASP ends on 31 March 2021, enterprises can continue to receive the same support for their automation projects via the EDG, 100% IA and Enterprise Financing Scheme (EFS) respectively.
11. Inclusion of Co-Innovation Programmes for Global Innovation Alliance
The Global Innovation Alliance (GIA) was launched in 2017 arising from the recommendation by the Committee on the Future Economy (CFE) to strengthen Singapore's connections to the major innovation hubs around the world.
The GIA initiative helps to connect Singapore enterprises and students to global innovation nodes, exposing them to overseas innovation experiences and opportunities.
The GIA network currently spans 15 cities across Asia, Europe and the US, and will be expanded to over 25 cities in the next five years.
To facilitate more innovation partnerships, GIA will be enhanced with immediate effect to include crossborder co-innovation programmes (CIPs).
Participating Singapore companies can receive support of up to 70% of qualifying costs for their co-innovation projects with overseas partners.
12. Expansion of Sectors for Innovation Advisors Programme
Formerly known as Innovation Agents Programme, the pilot Innovation Advisors Programme (IAP) was launched in 2019, with a focus on food manufacturing and medtech, and subsequently expanded to the aerospace and Infocomm Technology (ICT) sectors.
The programme supports Singapore companies in their innovation journey and accelerates their growth through the business connections and advisory provided by industry veterans, who are "bilingual" in both technology/innovation as well as business development.
As of December 2020, a total of 17 innovation advisors have been appointed to advise enterprises on 17 projects. IAP is an initiative of Enterprise Singapore and run by IPI Singapore.
In line with the focus under the Research, Innovation and Enterprise 2025 plan, the IAP will be expanded to cover more sectors such as manufacturing and logistics with immediate effect.
Conclusion
In conclusion, the measures announced during COS 2021 are a step in the right direction as Singapore seeks to rejuvenate its economy after COVID-19.
If your business stands to benefit from any of the above schemes, do apply for them!
Featured Image by Swapnil Bapat on Unsplash
Explore More Content