10 Best Trampoline Park in Singapore to Jump-Start Your Week [2023]
Give yourself a boost of happiness with the best trampoline park in Singapore!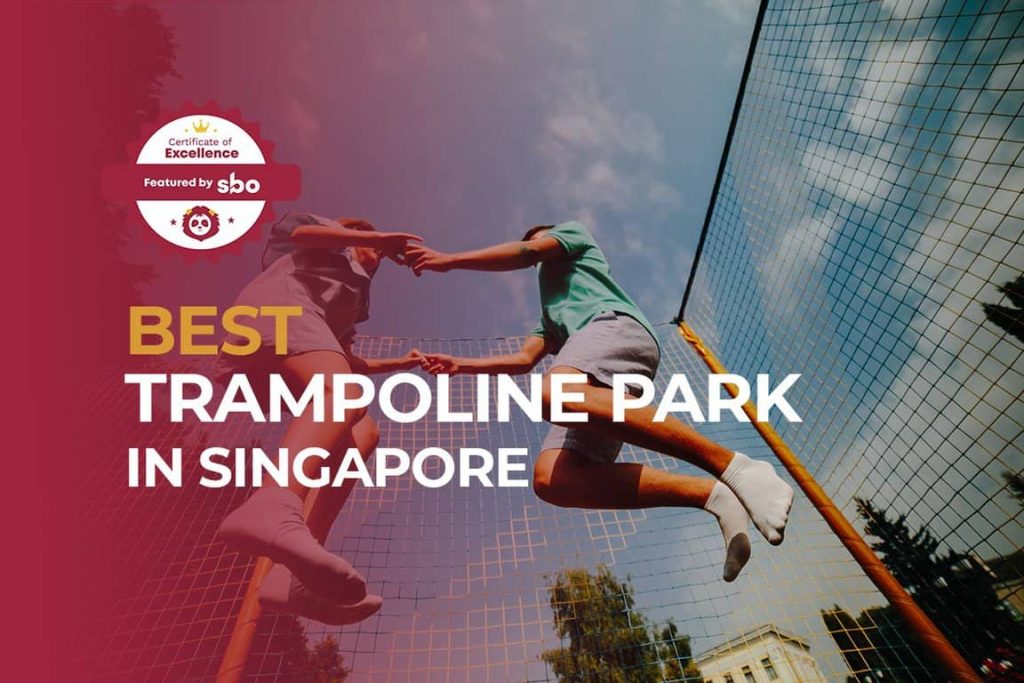 Sitting at your desk all week has got to be leaving you with loads of pent up energy and frustration.
Release all that tension while hopping your way to better fitness with the best trampoline park in Singapore!
1. Jumping Singapore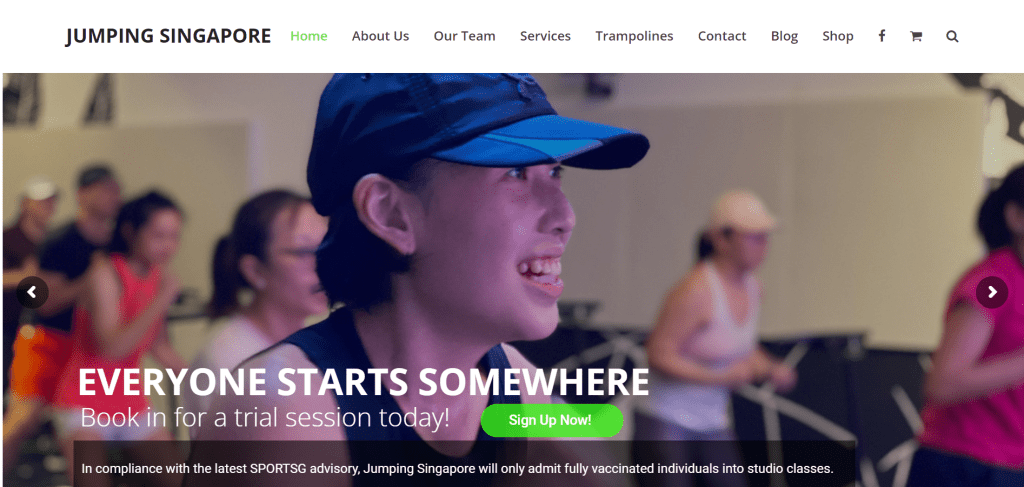 While jumping on trampolines is in itself an exhilarating experience, being able to integrate this with deliberate exercise strategies means that you get to maximize both your enjoyment and health. At this trampoline park in Singapore, you get just that with their various guided fitness classes.
Best of all, you also get to contribute to a good cause with all proceeds going to programs run by New Hope Community Services, an organization working towards helping the homeless!
2. The Yard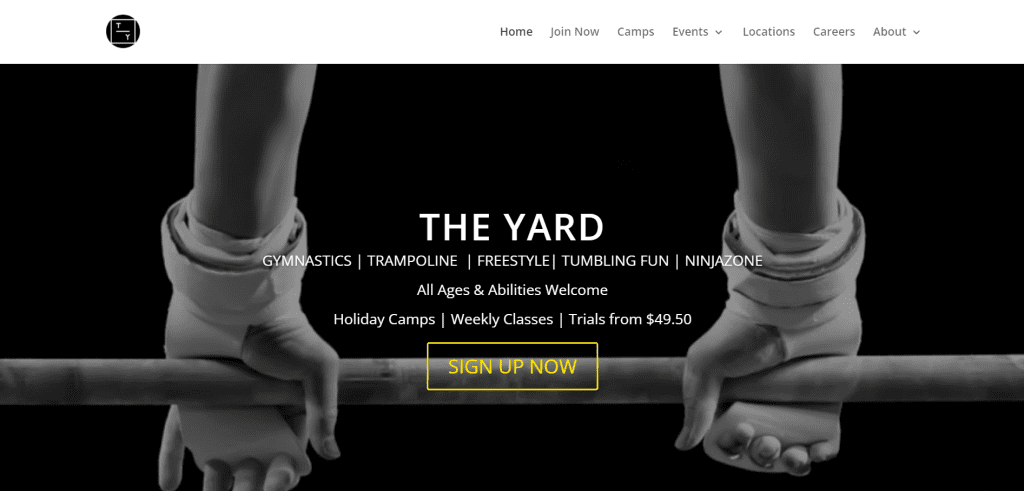 Ever wished you could pull off impressive stunts in the air? This trampoline park offers both guided classes for how best to use trampolines, as well as recreational gymnastics classes so you can make your stunt-filled dreams a reality!
With services catered to special occasions such as birthdays and corporate gatherings, here you can put a more fun-filled spin to any event.
3. Power Kids Gym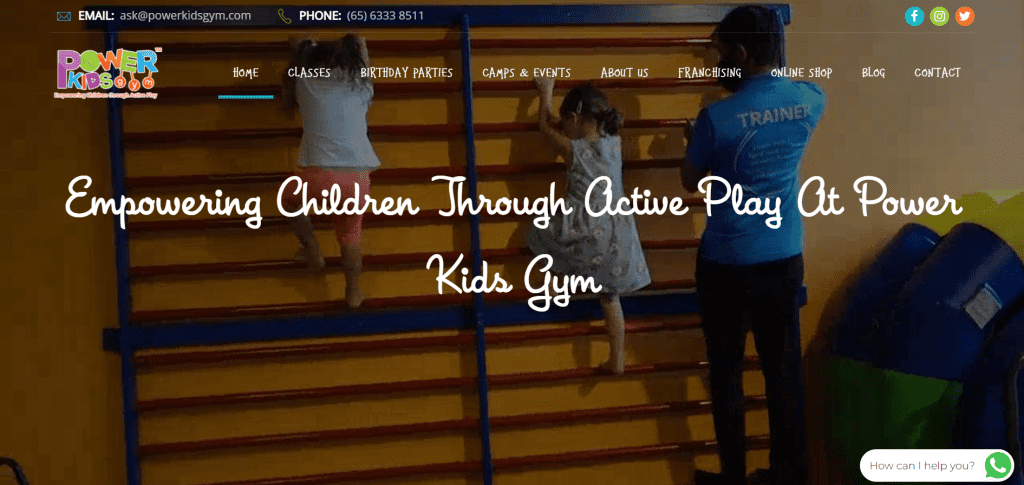 Wondering how to let your little balls of energy express themselves after a mundane week of school? This trampoline park allows you to do just that without having to worry about your young one accidentally colliding into much larger adults with their facilities that cater specially to children.
You can opt to get involved too with some of their classes that allow for parental participation!
4. Amped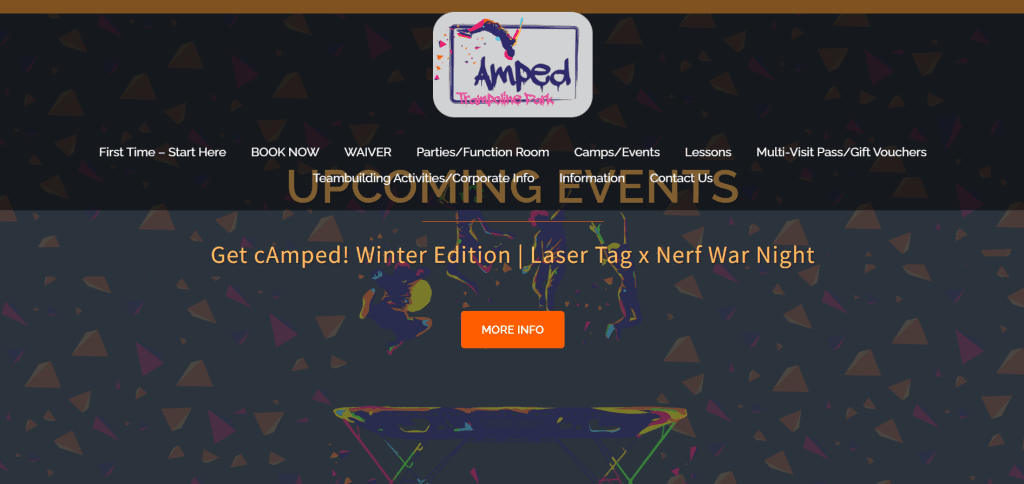 With the allowance of five-person social gatherings, don't squander all of your time with your friends just having the same old chats over meals.
Add some vibrancy to your meet-ups with this trampoline park various packages for groups of up to five people.
Spice things up further by booking a slot for you and your buddies on laser tag and Nerf war night!
5. Bouncy Paradise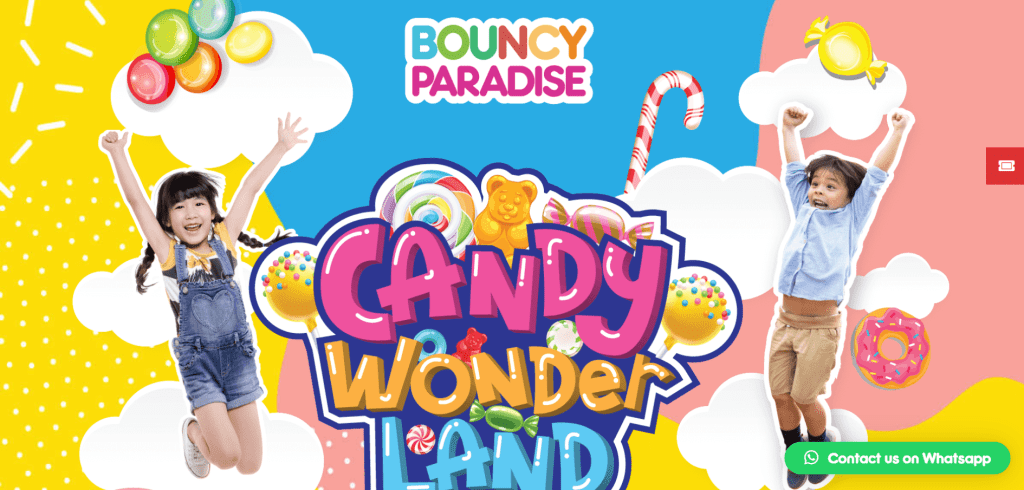 This trampoline park boasts having the biggest indoor inflatable playground in the world, with numerous colourful and excitingly-designed areas of play.
With more than 20 metres of jumping space, gigantic ball pits, mega unicorn rainbow slides and Gachapon toy machines that your kids can hop on, this park is perfect for combining fun with a sense of magic.
6. BBounce Studio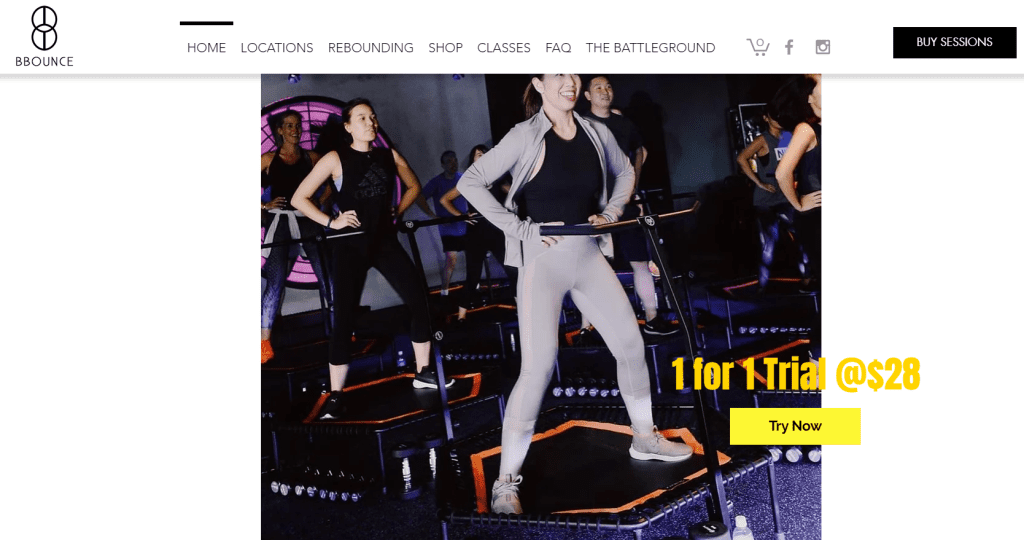 If you're looking for a rigorous workout, look no further! This trampoline gym offers comprehensive classes that guide you through exercises that are both fun and guaranteed to give you the cardio you need with the comfort of personal space.
Here you won't have to worry about making a long-term commitment as you can choose to get their highly affordable trial packages.
7. Bounce Singapore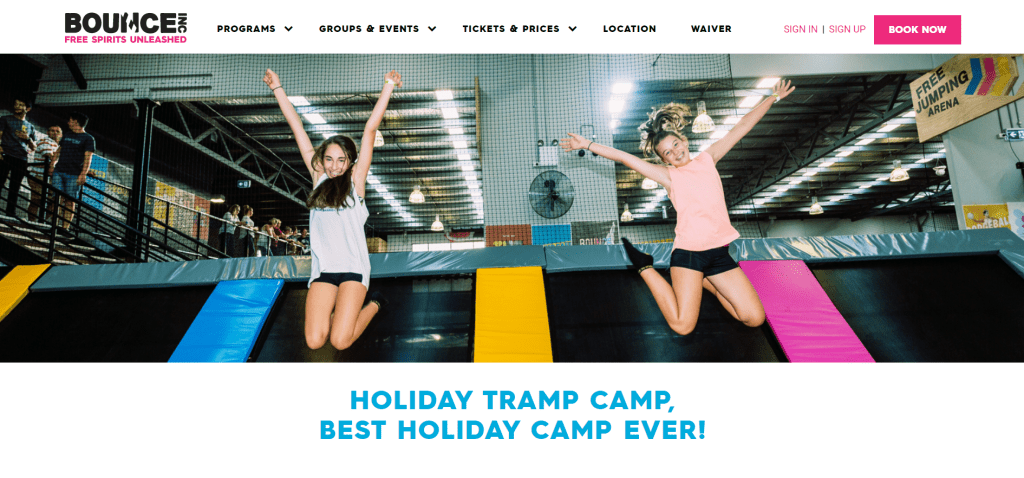 At this trampoline park, your kids can do way more than just hop on the spot. With their various programs including their holiday tramp camp, kids of any age above three can have fun expressing themselves here while playing dodge ball and much more!
Their gym program that caters specifically to toddlers also means that there's something for every child here.
8. SuperPark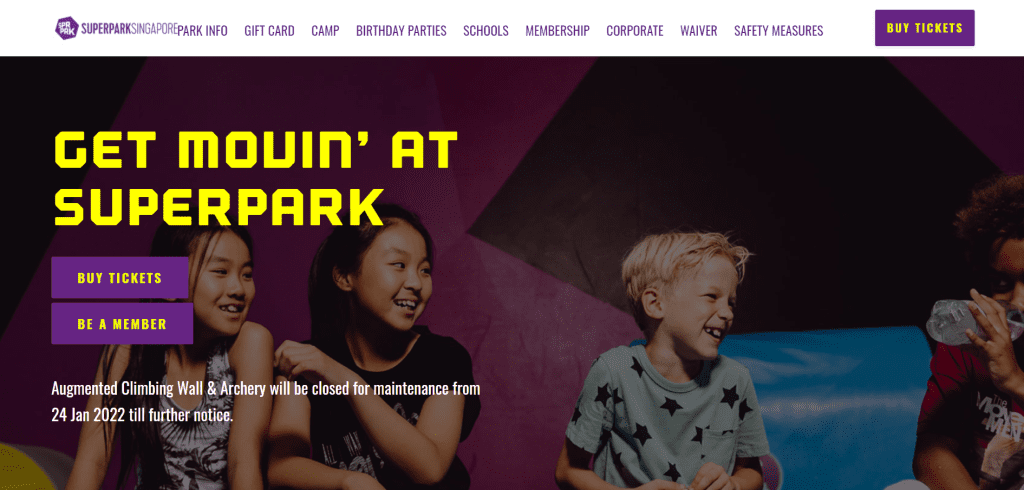 At this trampoline park, there's truly something for everyone regardless of age, how fit you are and how much experience you have. Their extensive adventure area, game arena and freestyle hall all offer a wide array of activities both competitive and solo.
Make your birthday bash or other special events even more memorable by hosting them in this fun-filled environment.
9. Katapult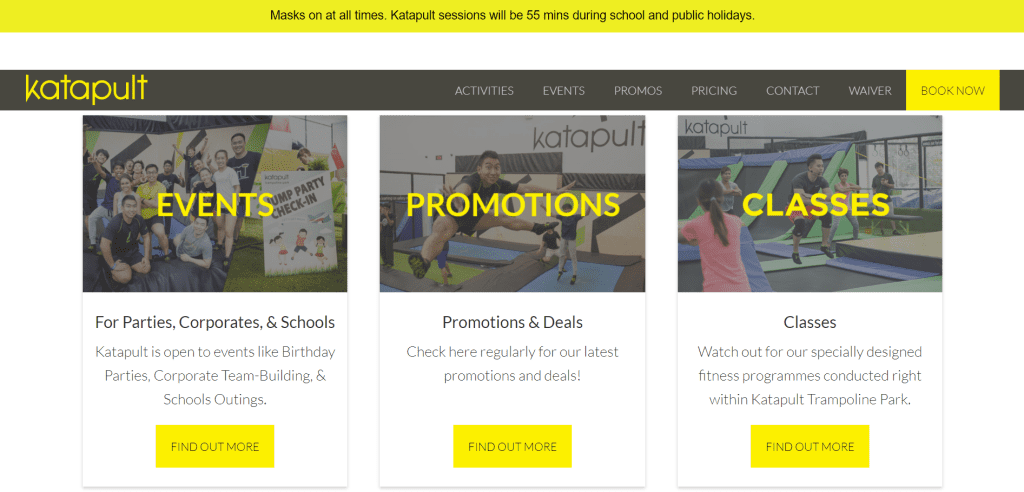 At this trampoline park, space is something you need not worry about. With over 30 interconnected trampolines, here you'll get to jump around to your heart's content without fearing falling off or landing on an unsafe platform.
Break out your coolest moves with their other facilities that also allow you to safely practise stunts like the wall run.
10. GymKraft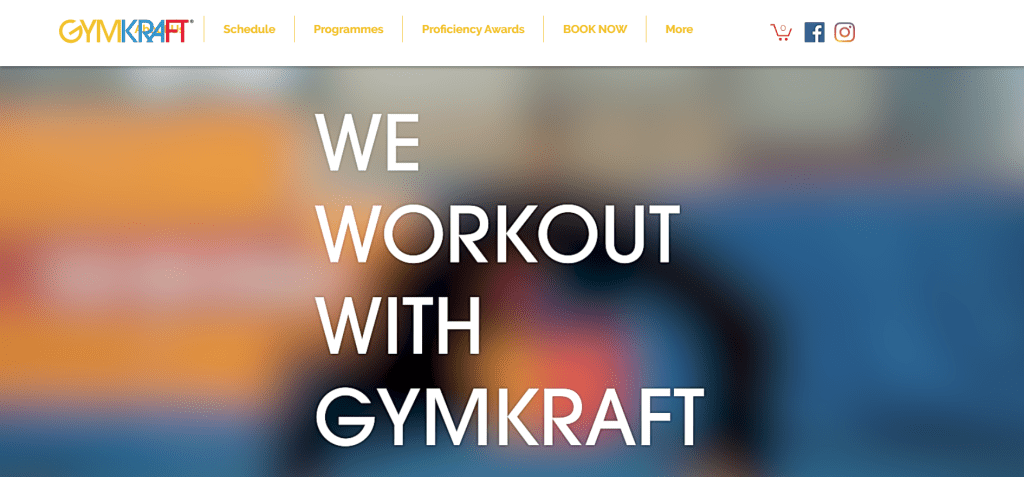 Addicted to the trampoline craze? At this trampoline park, you can get consistent access to gravity-defying platforms with their monthly passes that allow you unlimited use for all their open sessions throughout the month!
If you want to get more guidance to learn even more complicated moves, you can opt to sign up for their gymnastics or parkour classes too.
Conclusion
Do you have any reviews and comments to share regarding our choices for the best Trampoline Park in Singapore?
While SBO is committed to supporting our local businesses, we welcome any feedback and anonymous sharing regarding your experience with Trampoline Park in Singapore.
We hope that this guide will be useful in helping you to make an informed decision when it comes to finding the best Trampoline Park in Singapore.
Explore More Content