4 Best Board Game Cafe in Singapore for a Great Time With Your Friends [2023]
Get on board with these 4 best board game cafe in Singapore to elevate your next experience!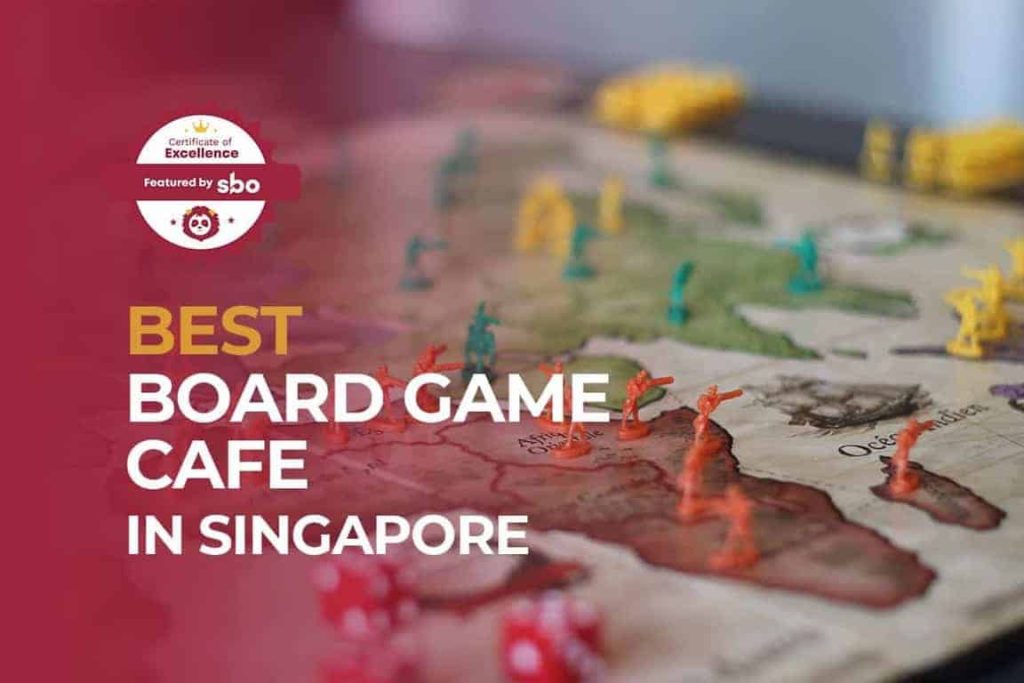 There's something alluring in the nostalgia and classic vibes a simple board game brings to the table. Despite the popularity of console and computer games, there's nothing quite like a board game that brings people together instead of through a connection behind a screen.
Board games have come a long way from Monopoly and Scrabble – today, you'll find plenty of intriguing new additions that have garnered their own loyal consumer base. If you're looking for a cosy activity for date night or an exciting time with your friends, these are the 4 best board game cafe in Singapore to take things to the next level!
1. The Mind Cafe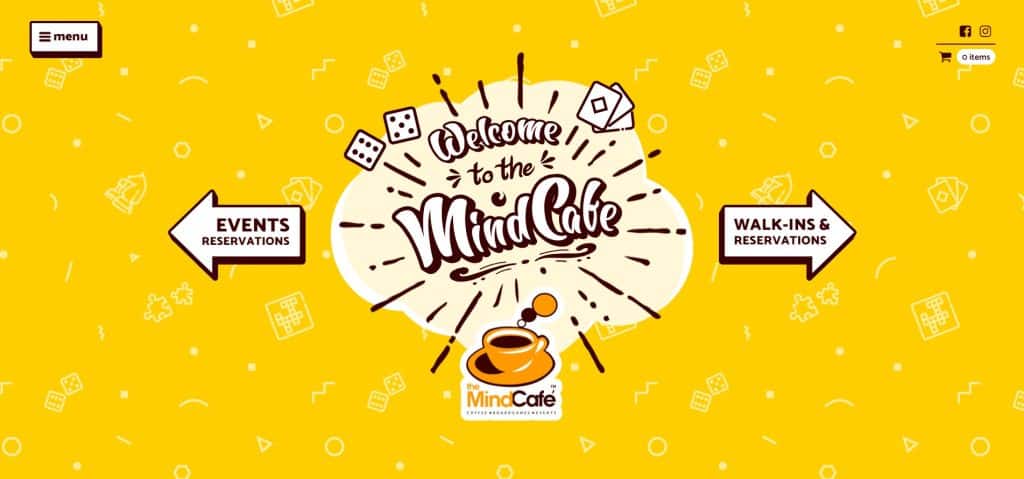 Fan or not, you'll be able to indulge in over 500 games in The Mind Cafe's extensive library!
Relax and make yourself comfortable while you play your favourite board games with your friends or family for that chill Friday night out, or just to get together for a hearty session. Enjoy the food and drinks prepared by its team of inspirational kitchen staff while you get into the zone.
You'll get a thorough walkthrough of each board game you choose so it minimises potential confusion. If there's a particular game that catches your fancy or is especially memorable, you can buy it in-store or online! It also specialises in managing and hosting Game Show Events – in fact, The Mind Cafe chairs 6 events weekly on average for corporates, private birthday parties and ministries.
If you're ready to play all day, take its affordable meal and gaming packages, some of which come with unlimited gaming hours, the main course, free-flow drinks and snacks to fuel your fun!
2. Mosanco Settlers Cafe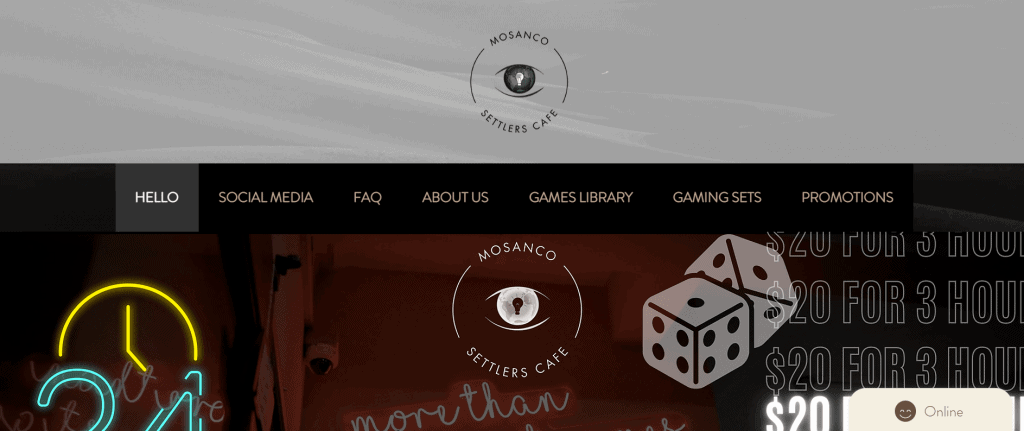 Known as The School, Mosanco Settlers Cafe strives to use board games as a channel for character building and learning to foster key character traits. It aims to draw the educational component of board games to deliver greater joy and purpose.
It also regards board games as a bridge for people to connect, discover, and enlighten. You'll definitely find a game of your fancy from more than 600 various game titles it offers, whether it's for individuals or groups of any occasion. Despite technology advancements, it stays true to its purpose.
Check out plenty of promotions it has from Monday to Thursday, as well as Sunday. Students enjoy discounted rates as well!
3. Play Nation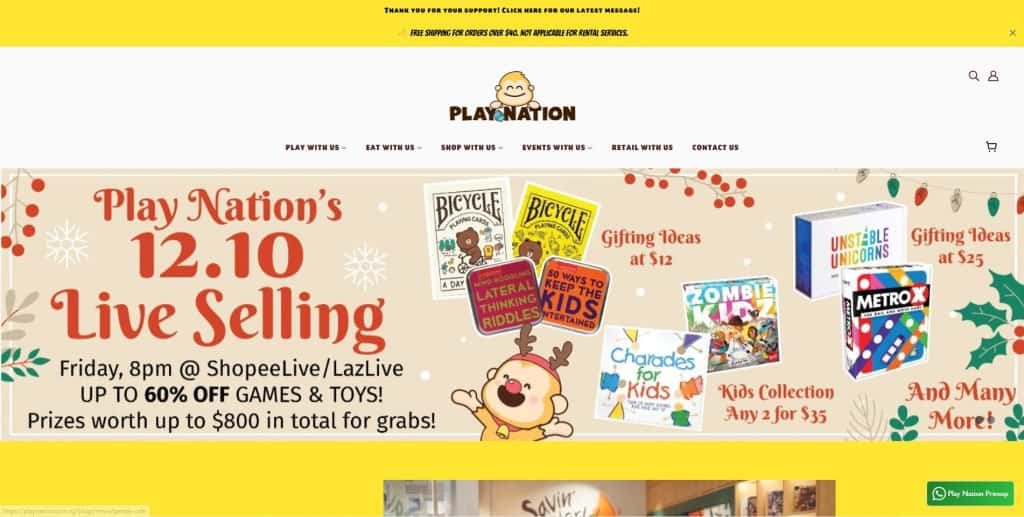 Since its inception over a decade ago, Play Nation is Singapore's leading lifestyle and gaming cafe chain. Here, you can find an enviable number of console and board games at more than 500 selections at their various outlets.
All you need to do is sit back and game to your heart's content with your loved ones! Lounge in plushy seats and vibrantly designed spaces, and complete your entire experience with tasty and fresh dishes from their in-house kitchen!
Packages are available for its games and consoles so you can get more bang for your buck. Each of their 3 outlets is able to accommodate a staggering number of people so rest assured that you'll find a space you need! They have also collaborated with Fairprice and 7-Eleven to bring your favourite selection of games to you.
4. King and the Pawn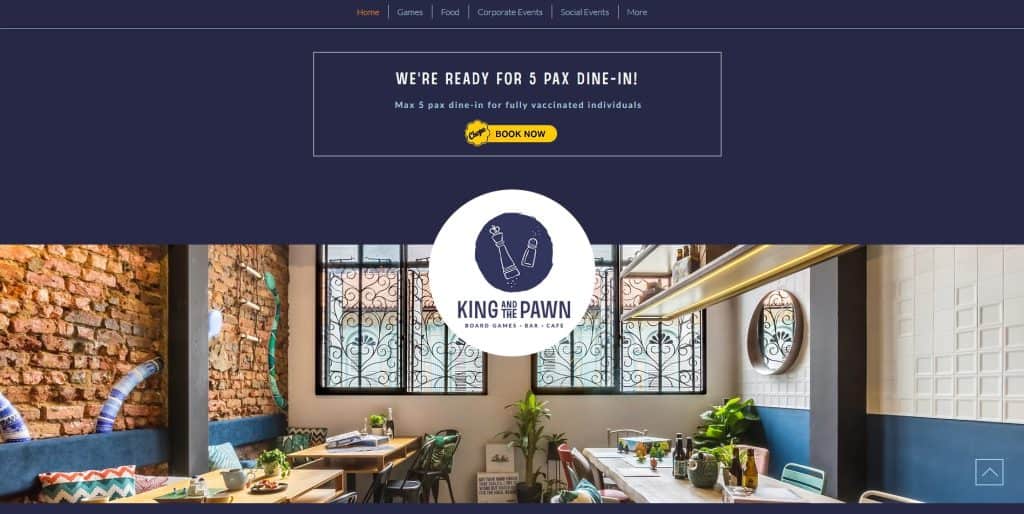 The latest to join the local board game cafe scene, The King and the Pawn is conveniently situated along Purvis Street and holds more than 300 thrilling board games. Together with your favourite comfort foods, beer on tap, locally roasted coffee, and iconic cocktails, get ready for a satisfying time for your brains and bellies!
Discover a smorgasbord of games suitable for date nights and group parties, facilitated by its passionate game gurus! Whether you're hungry for creamy milkshakes, smoky burgers or brunch dishes, there's plenty to savour with its incredibly extensive menu.
For those seeking team-building and networking sessions, birthday bashes and other events, let The King and the Pawn host it for you! Two of its stunning spaces are designed to be cordoned off for private events, and they can also accommodate you to function outside of opening hours.
Unlike other board game cafes, all you have to do is pay a flat fee to stay as long as you desire.
Conclusion
Do you have any reviews and comments to share regarding our choices as to where you can find the best board game cafe in Singapore?
While SBO is committed to supporting our local businesses, please feel free to share any experience or thoughts you have. We welcome any opinion regarding the listed board game cafe in Singapore.
We hope that this guide will be useful in helping you when it comes to finding the best board game cafe in Singapore.
Featured Image by Dave Photoz on Unsplash
Explore More Content