10 Best Storage Spaces in Singapore to Expand Your Possibilities [2023]
Make room for more with the best storage space in Singapore!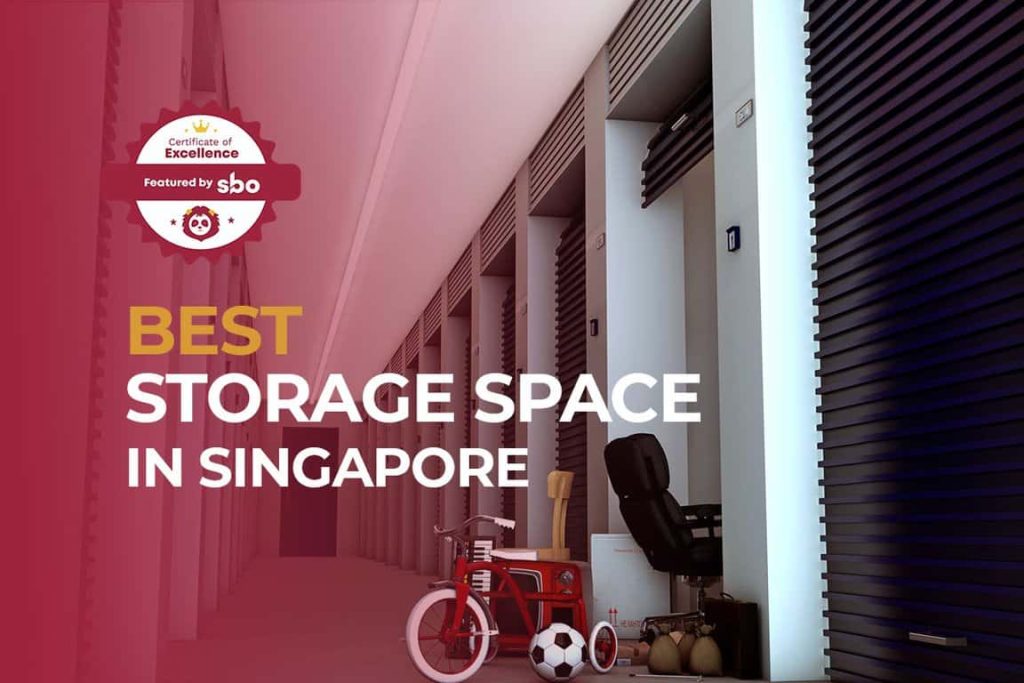 Feeling bogged down by all the clutter in your home? Attempted the Kon Marie method, but still can't bear to discard that box of trophies back in school? Want to reorganise the office but at a loss for what to do with all the furniture meanwhile?
We've got just the solution for you. Give yourself room to breathe while you sort things out with the best storage spaces in Singapore!
1. Store Y Self Storage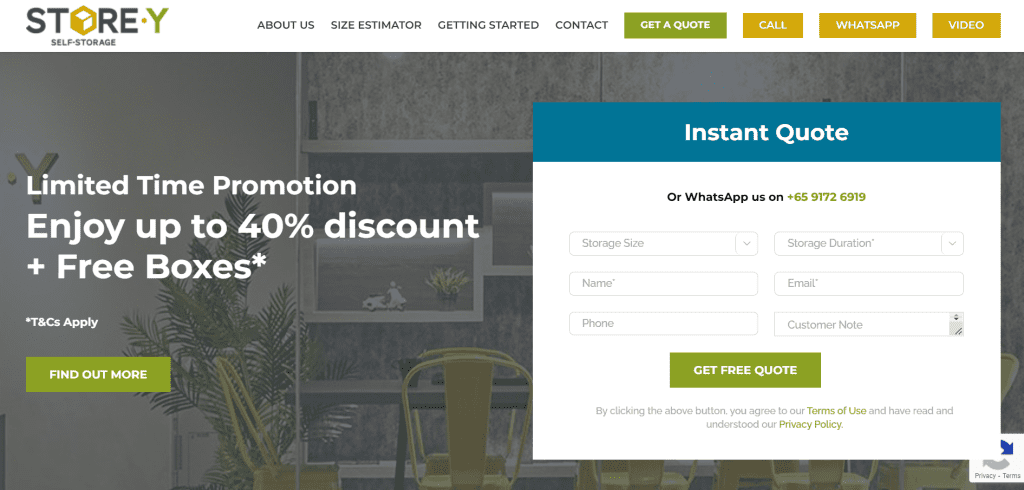 This storage space provides options to suit your various needs, with space sizes ranging from 14 square feet to as large as 127 square feet.
Rest assured that your belongings will be kept safe with their round-the-clock surveillance while allowing you to still access your items anytime. With their fast registration processes, you can sign a new lease and move in on the very same day!
2. EZ Storage Singapore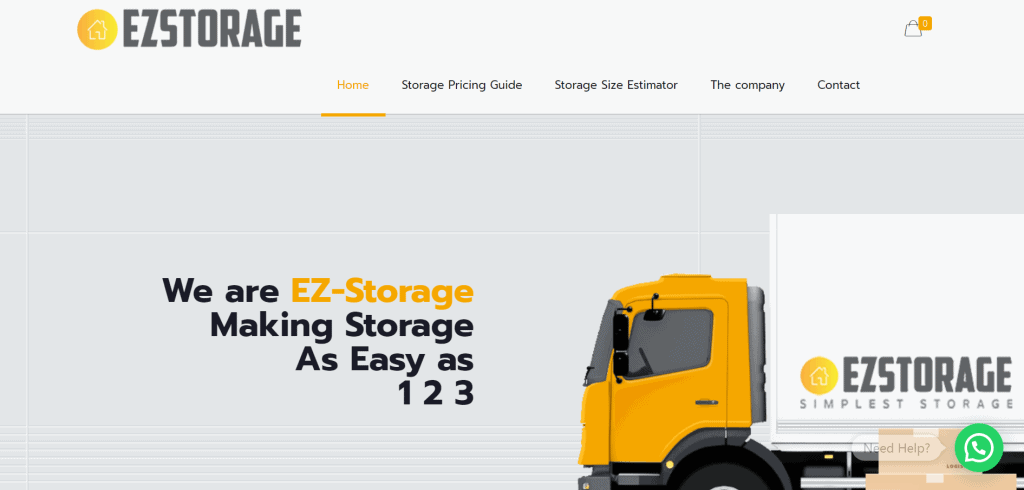 While many storage spaces offer only larger options, this storage space allows you to access smaller options for your items such as boxes.
Enjoy greater convenience here with their professional moving services that include the provision of moving vehicles and dismantling, wrapping and reassembling services for furniture.
3. Extra Space Woodlands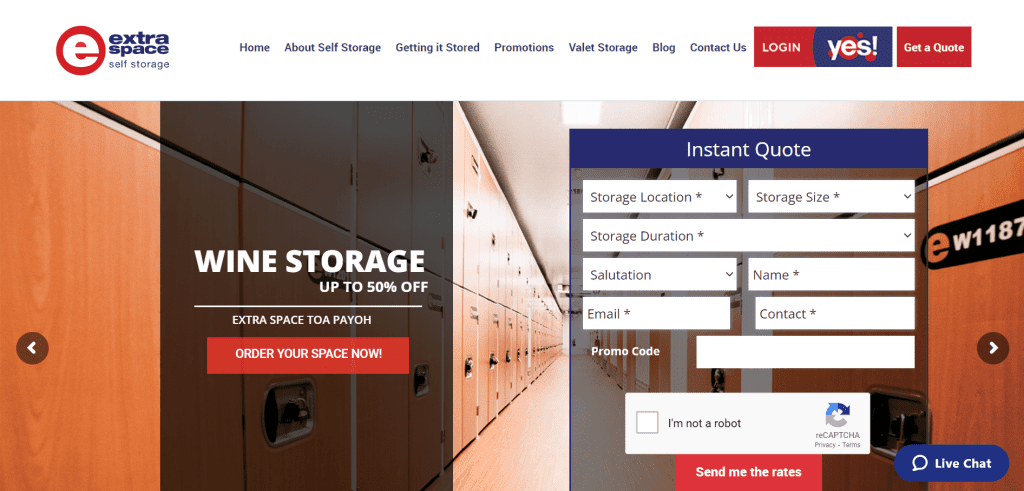 At this storage space, you can do far more than just keep your wares. Tap into their Executive Storage packages to give yourself the liberty of knowing that your goods are well-kept while also allowing you to comfortably conduct your day-to-day business operations.
Be you a one-man-show, start-up or SME, this storage space has arrangements catered specially to you!
4. Storefriendly Alexandra
Why waste your own manual effort lifting your things to and from storage spaces when someone else can do it for you?
At this futuristic storage space, you can enjoy both the added utility and thrill of having robots wait on you, facilitating the storage process such that you get a truly seamless, fully-automated experience.
5. Lock+Store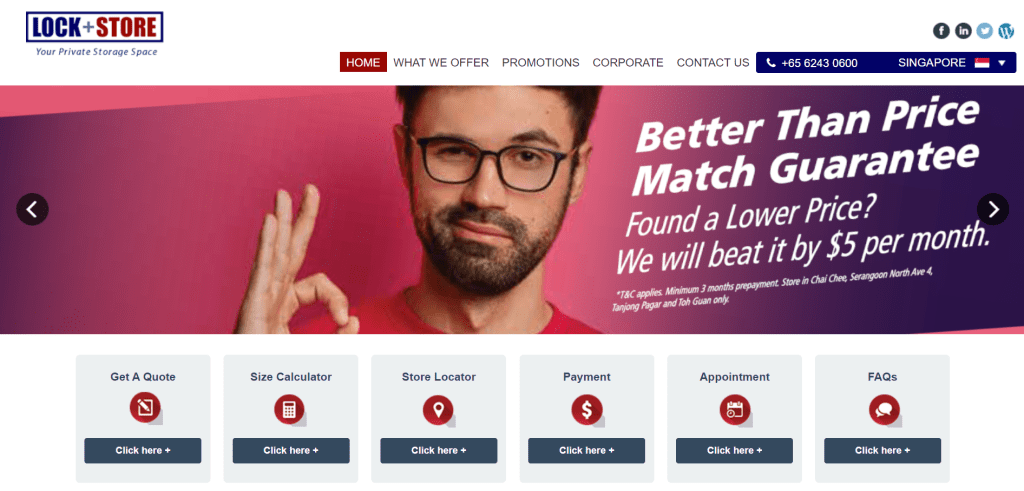 One of the major sources of stress that comes with finding storage solutions is signing up for a long-term commitment that may or may not be perfect for your needs.
At this storage space, you can enjoy more autonomy in deciding both the size of storage as well as duration, so you won't have to pay for something you no longer need when your circumstances change.
6. Self Storage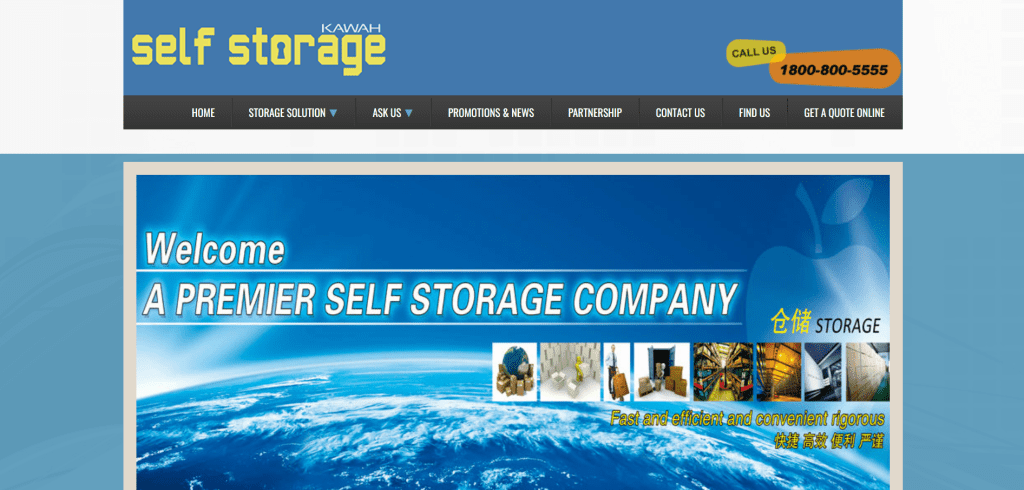 Storage solutions do not just require the presence of a free space, unless your idea of effective storage is just throwing your things about in a cordoned off area.
At this storage space, you can get access to holistic storage options that include essential accessories such as shelves and cabinets so you won't have a headache every time you pay a visit to your space.
7. Work+Store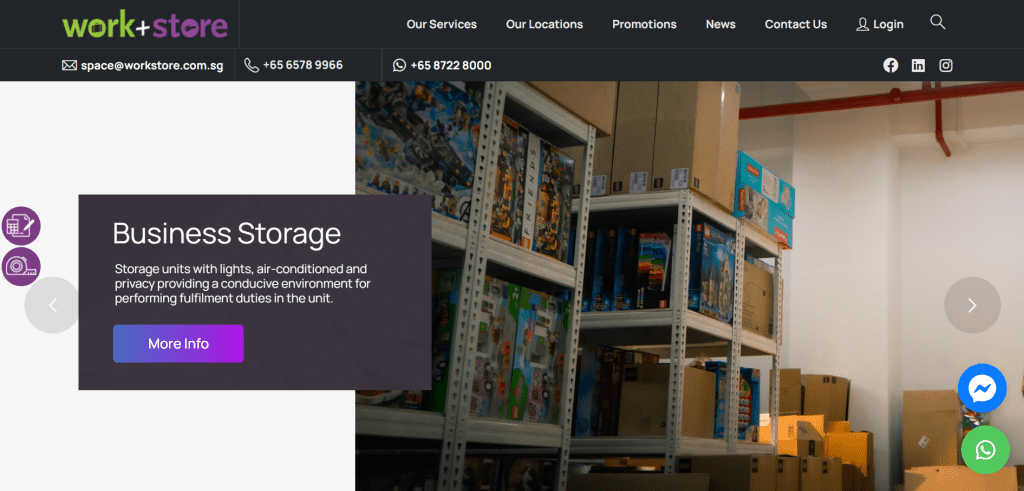 While many storage space providers offer space estimate services, it can still be hard to gauge your exact needs until you've committed to something concrete. By then, even when you realize that your arrangement isn't the perfect fit, it may be too late to back out and alter things.
With this provider, however, you can do precisely that and end your existing lease flexibly so that you can change your storage specifics as required!
8. Store Asia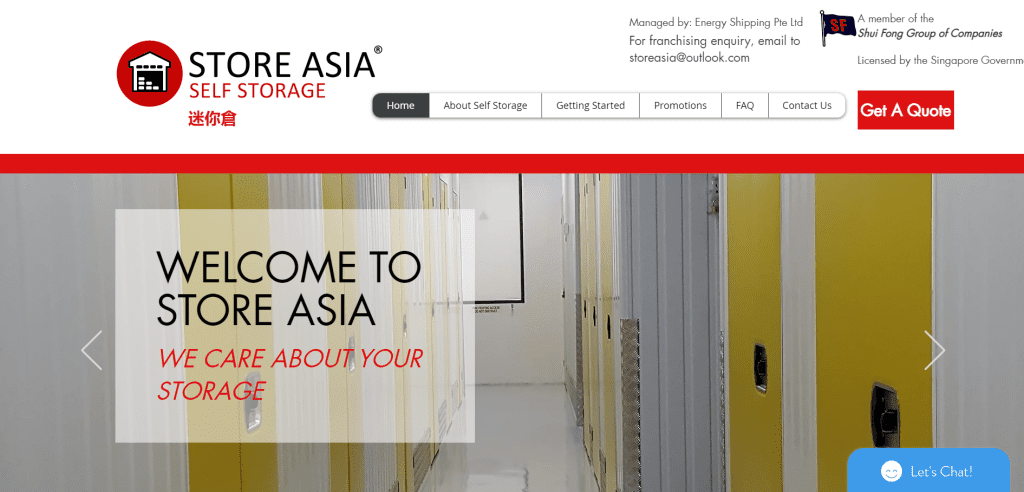 Storage space is often offered with bulky items in mind. This usually means that you may end up getting a lot of excess space that you don't need no matter how tiny your item might be.
At this storage space however, you can rid yourself of this worry with their smaller spaces that cater even to the safe-keeping of documents.
9. StorHub Self Storage
Save up as you purchase space with this storage space provider that offers an upfront discount of a whole free month when you sign up for just three months of storage!
Here you can also expect to find highly personalized storage solutions that will fit your needs regardless of whether you just need space to store inventory or require more specific arrangements for your fragile collections.
10. E-Valet Storage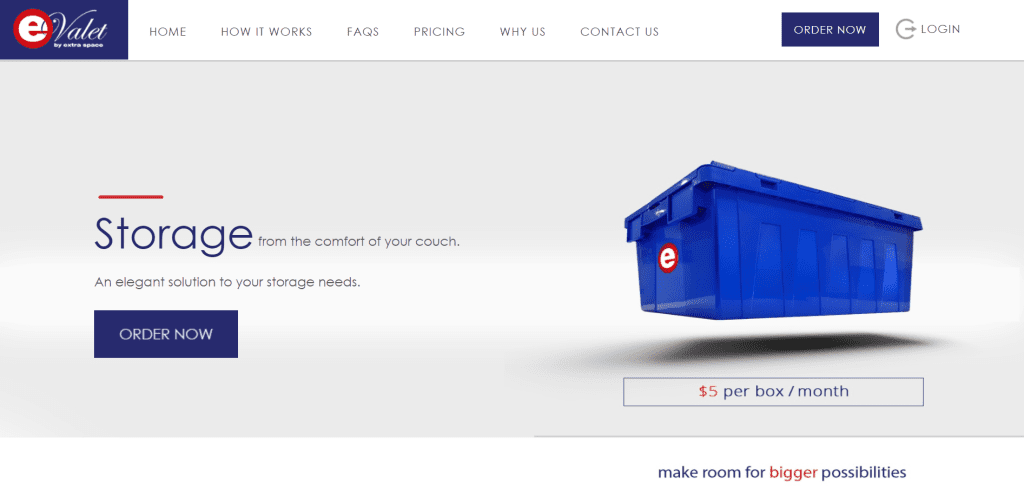 No matter how relatively cheap many storage space providers are compared to their more costly counterparts, most decisions to purchase storage will still require some serious consideration given that you will be parting with rather high double-digit sums.
At this storage space, however, the extremely low financial commitments make testing out their services pretty much a no-brainer that you deserve, even if you still have some doubts to allay.
Conclusion
Do you have any reviews and comments to share regarding our choices for the best storage spaces in Singapore?
While SBO is committed to supporting our local businesses, we welcome any feedback and anonymous sharing regarding your experience with storage spaces in Singapore.
We hope that this guide will be useful in helping you to make an informed decision when it comes to finding the best storage spaces in Singapore.
Explore More Content