9 Best Property Agent in Singapore for the Best Deals [year]
Are you looking for a property right now? Check out the 10 Best Property Agent in Singapore that can get you your dream property.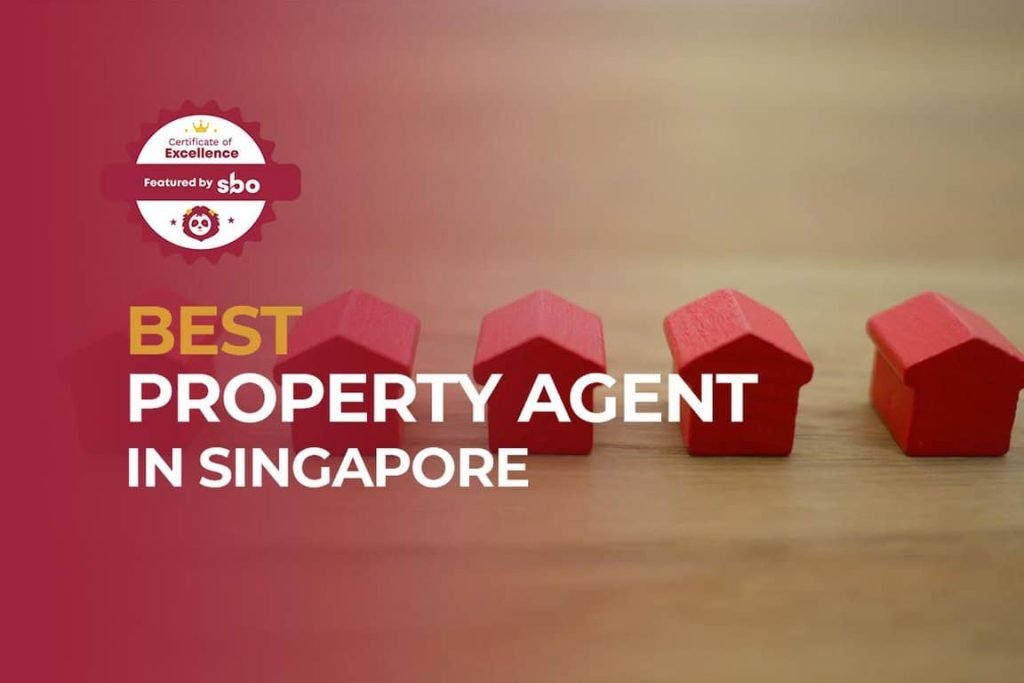 Looking to buy your dream home or searching for the next hot property to invest in? Regardless, the property marketing is hot and booming now, with prices at an all-time high. If you are intending to get a property in Singapore, you are at the right article.
We know that searching for the right property can be daunting, especially if you do not have any prior experience. It is important that you receive the help from a professional property agent in Singapore that can guide you along the way. Check out our 10 best property agent in Singapore, who have the right expertise to help solve your property needs.
1. Propseller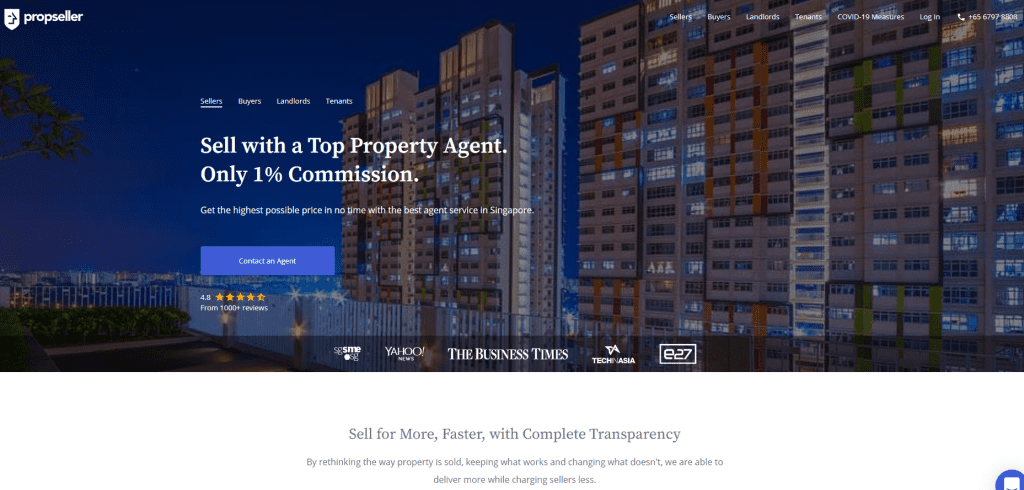 Propseller is Singapore's No1 tech-powered real estate agency offering the most reliable way to successfully and efficiently sell, buy or rent a property. The agents at Propseller work with a team of specialists such as professional photographers, copywriters, marketers, analysts, etc, streamlining the workflow and lowering the costs for customers.
They analyse 20+ data points to rank and recommend the right agent that can meet your property needs. They also will share the pricing upfront. No hidden fees or obligation to hire an agent, making them one of the best property agent in Singapore.
2. ERA Realty Network Pte Ltd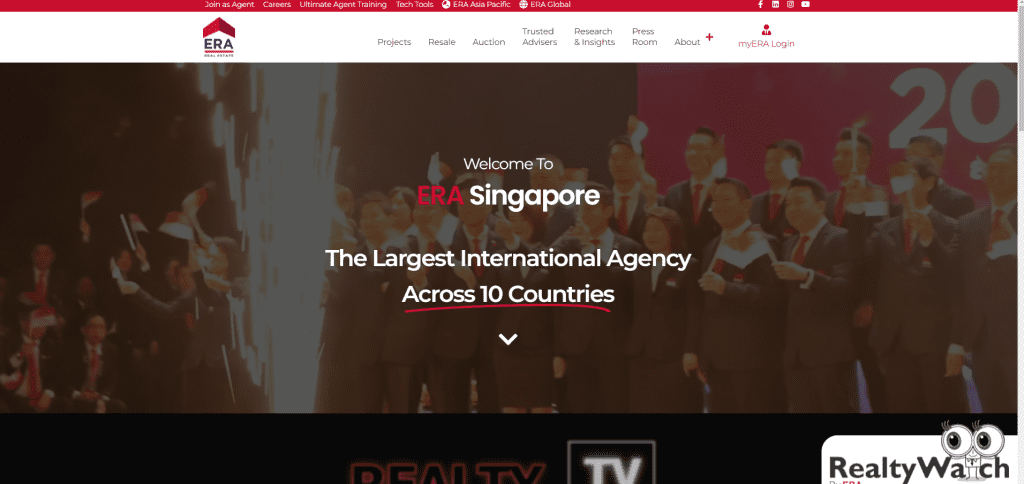 ERA Realty Network Pte Ltd is a strong global brand that comprises of 18,000 associates in 10 countries across Asia Pacific region and 39,000 associates in 32 countries worldwide. Powered by majority shareholder Northstar, a private equity fund manager with more than US$2.0 Billion committed equity capital, ERA Realty Network Pte Ltd assures you that you get your dream property at what it is worth.
3. Singapore Property Agent – Jack Sheo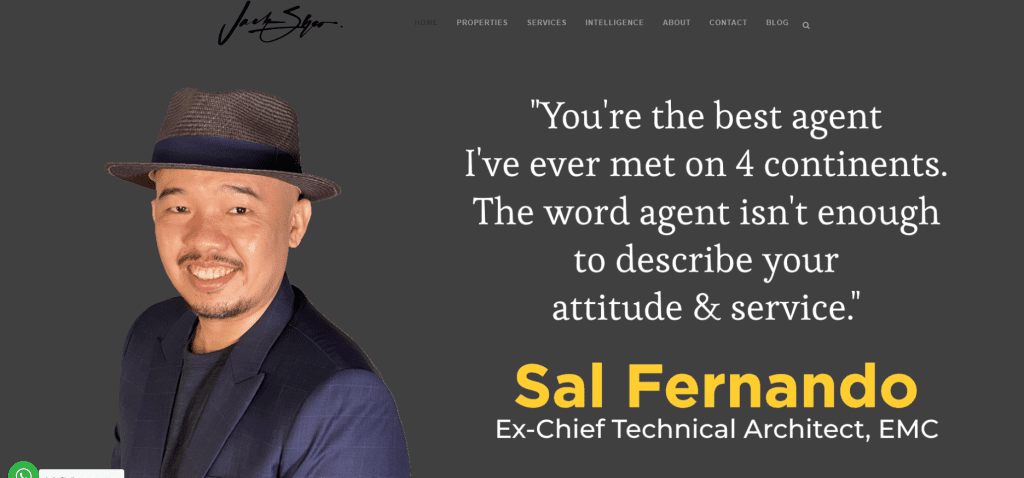 Jack Sheo has been working tirelessly in Singapore's real estate industry for over 12 years. If you are seeking a Singapore property agent to help you navigate Singapore's real estate industry or have the interest to read about the journey and experiences of a Singapore property agent, Jack Sheo could be the right guy for you.
Jack covers mainly the residential segment in Singapore. This includes both the HDB resale market and private residential homes, and worked with both local and international clients to help them achieve their real estate goals.
4. Mindlink Groups Pte Ltd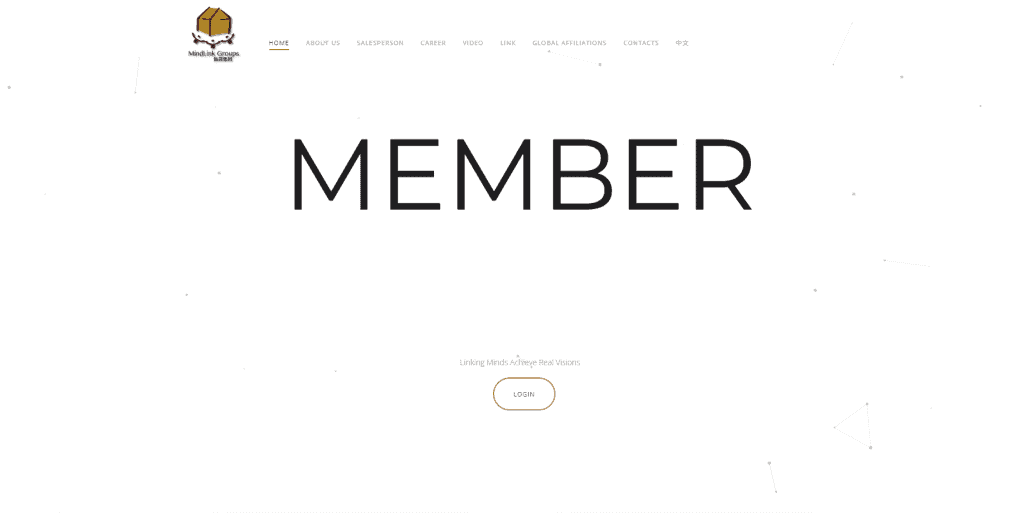 Mindlink Groups is an Award-winning Property Estate Agency for past 5 years, offering unparalleled tailored agency solutions since year 2001. They are genuine, flexible and truly free from outdated structure and old ways of impediments practices of the real estate industry.
With experience across different real estate categories, Mindlink Groups has a clear focus on the end game, and approach every engagement with a methodology hyper-customised for each client to provide right counsel built on deep expertise.
5. Avis Wong – Singapore Real Estate Agent | PropNex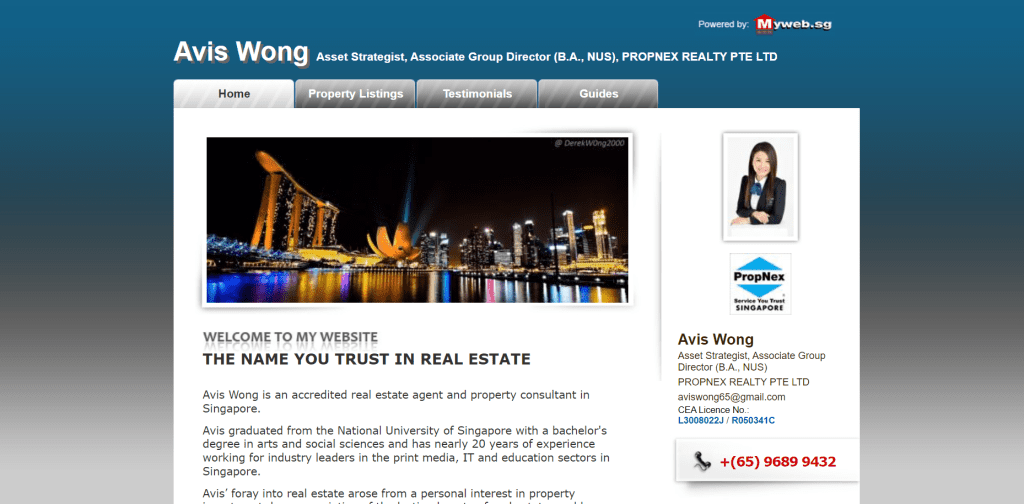 Avis Wong is an accredited real estate agent and property consultant in Singapore. She has over 20 years of experience working for industry leaders in the print media, IT and education sectors in Singapore.
Avis has helped many of her clients and friends with their property needs, such as helping them to better understand the property market and how they can take advantage of the market and benefit from them. She also helps them to analyse properties to identify the right entry price, so they may seize the right opportunities when needed.
6. Chris Lee – Singapore Property Agent
Chris Lee is an established property agent in Singapore. He offers stunning 360-degree virtual tours for his clients, where it will allow their targeted audience and potential buyer to take a visual walkthrough of the home without having to be physically there.
Chris Lee also provide home staging and makeover to increase the saleability of the home, helping clients to achieve a quicker sale. He also engages in social media marketing, on top of traditional methods, to increase the marketability of his clients' home.
6. Property Lim Brothers

who has not heard of Property Lim Brothers. With stunning and highly creative videos, and a well-established Youtube Channel with strong following, Property Lim Brothers is a household name in Singapore that offers unparalleled property agent services.
Their marketing campaigns are designed to cut through the clutter to attract real interest, real buyers and real value. Their powered performance tracker can monitor the price trend movement of condominium projects from their launch date to the latest transaction prices, making sure you get the most updated property prices.
7. Navis Living Group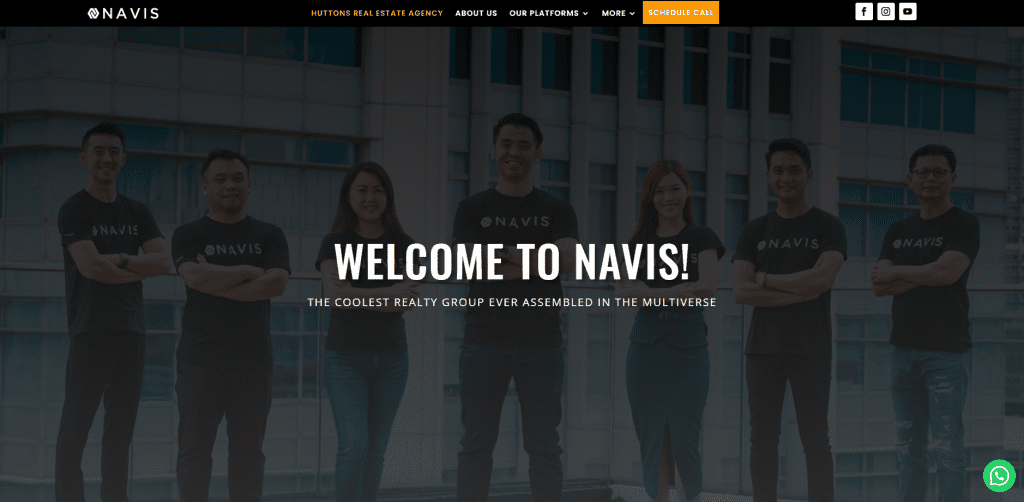 Navis Living Group's proprietary app – Link Up, is a leading technology for any real estate agents. The Link Up app helps to streamline every NAVIS' workflow and process, increasing their real estate agents' productivity and granting them more time to spend with their family and loved ones.
They have established a comprehensive training masterplan, namely the NAVIS Wing, which consists of various sections that will greatly enhance a property agent's skillset and mindset.
8. Ohmyhome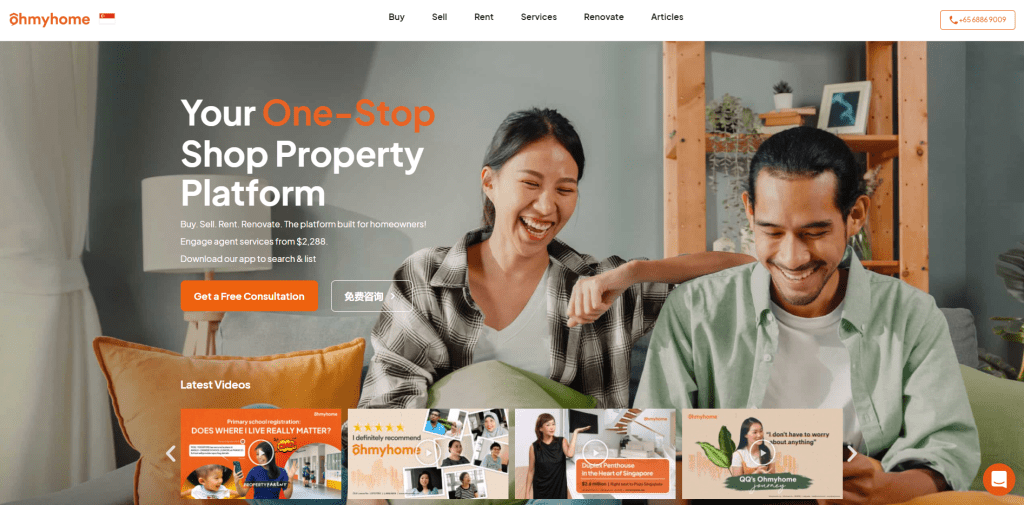 Ohmyhome was founded in 2016 by sisters Rhonda Wong (CEO) and Race Wong (CPO), with the goal to make housing transactions simple, efficient and affordable. They believe that everyone, regardless of socioeconomic status, should have access to quality and reliable home transacting resources.
Ohmyhome is now an award-winning, property technology start-up company in Southeast Asia, with presence in Singapore, Malaysia and the Philippines. They are a one-stop shop property platform providing end-to-end services for all property buyers and sellers.
9. Auctionjia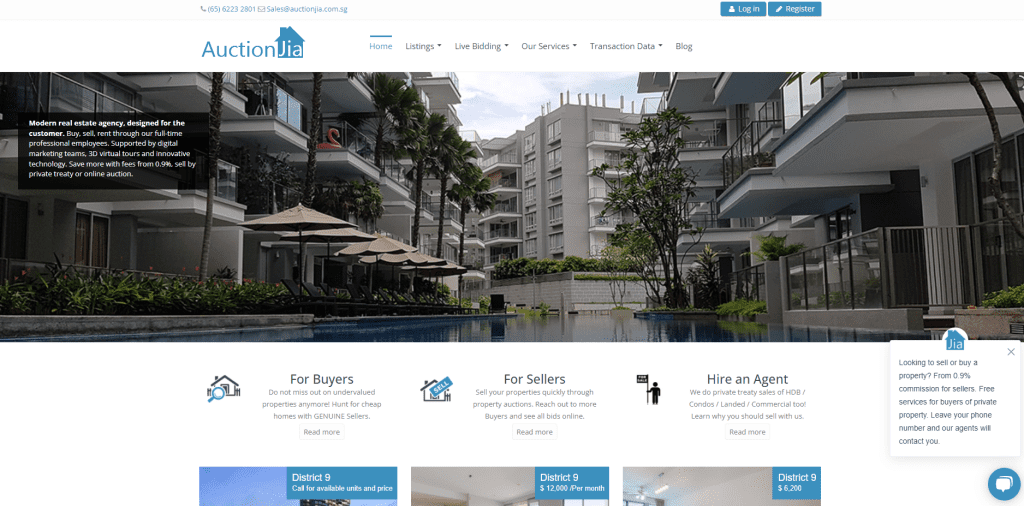 Auctionjia is an online-to-offline (O2O) proptech startup that combines real estate broking services with an online property auction platform. They utilise tools such as 3D virtual tours and social media marketing so that their dedicated salespersons can sell your property in a cost effective and efficient manner.
Their staff are experts in social and digital marketing, helping you advertise across different social media platforms such as Facebook, Instagram, Linkedin, and Google. You can also choose to sell via private treaty or online auctions or both.
Conclusion
Do you have any reviews and comments to share regarding our choices for the best property agent in Singapore?
While SBO is committed to supporting our local businesses, we welcome any feedback and anonymous sharing regarding your experience with the listed property agent in Singapore.
We hope that this guide will be useful in helping you to make an informed decision when it comes to finding the best property agent in Singapore.
Featured Image by Tierra Mallorca on Unsplash
Explore More Content