10 Best Air Coolers in Singapore for Cooling Comfort [2023]
Stay cool at a low cost when you check out the 10 best air coolers in Singapore!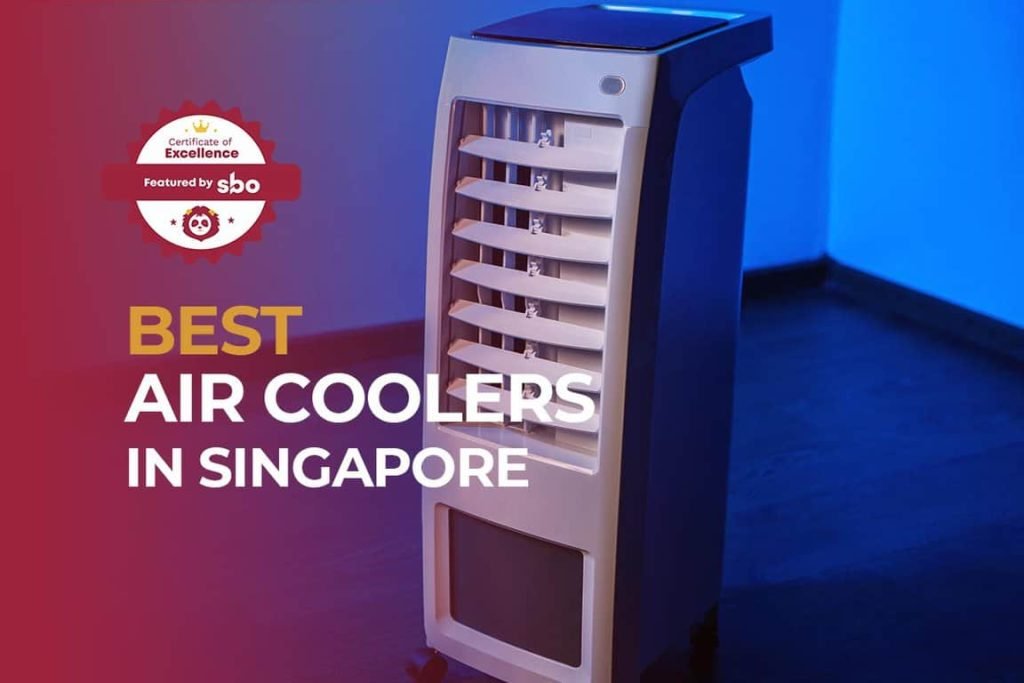 Given how the weather's blazing hot nearly all year round in Singapore, it's no surprise that we love our cooling appliances.
Unlike air conditioners, air coolers also help to circulate the air and cool it down. They are also more affordable and portable, making them an ideal option for those on a budget or staying in rental units.
There are a few leading brands of air coolers in Singapore, but which is the one that you should go for? Let's take a look at the 10 best air coolers in Singapore!
1. EuropAce EPAC 12T2 Air Cooler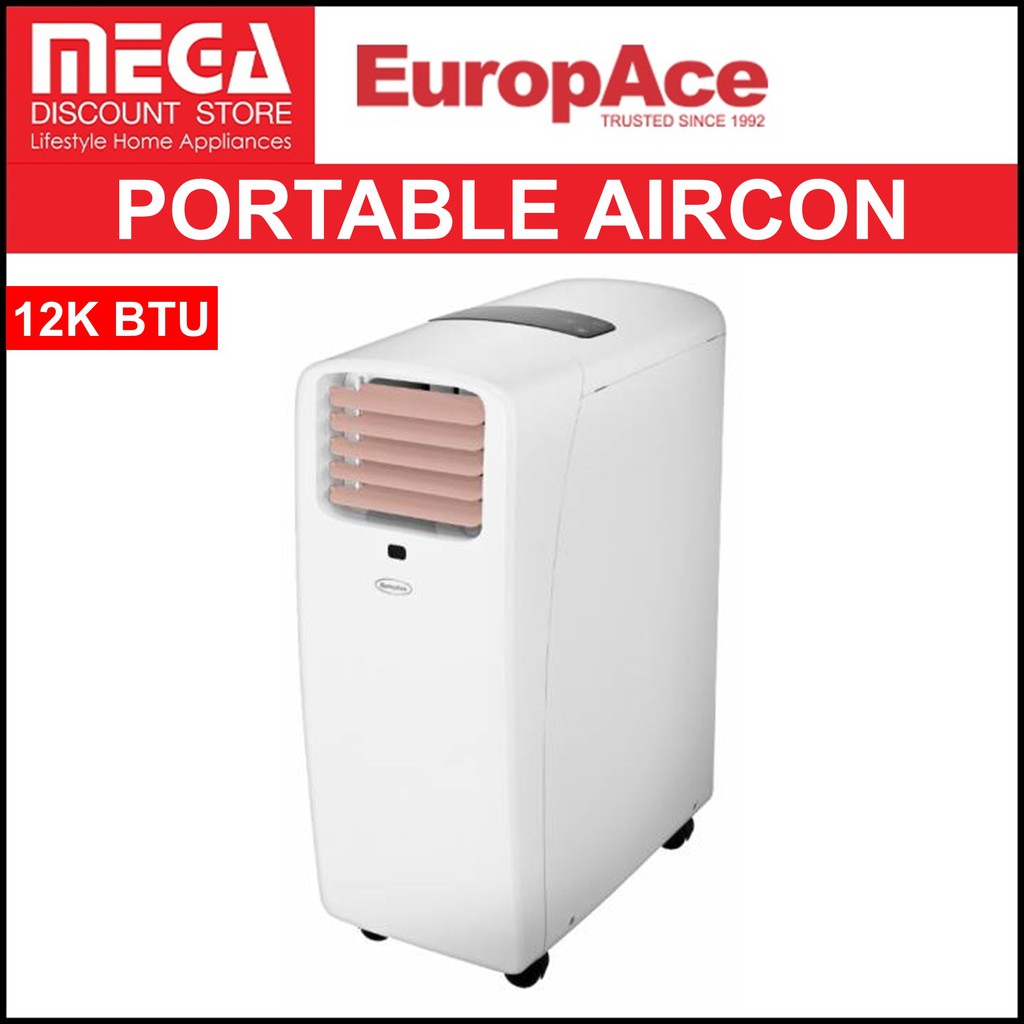 This energy-efficient air cooler from EuropAce does not use any chlorofluorocarbons (CFCs). CFCs are harmful substances capable of damaging the earth's ozone layer.
It uses the more environmentally friendly R-410A coolant that has been popular and more widespread. According to European standards, it has a "Class A" efficiency, which symbolises the most energy efficiency.
The noise level is between 50-54dB, which is roughly the same as a quiet conversation, so you need not worry about loud noises.
2. Mistral MAC05R Air Cooler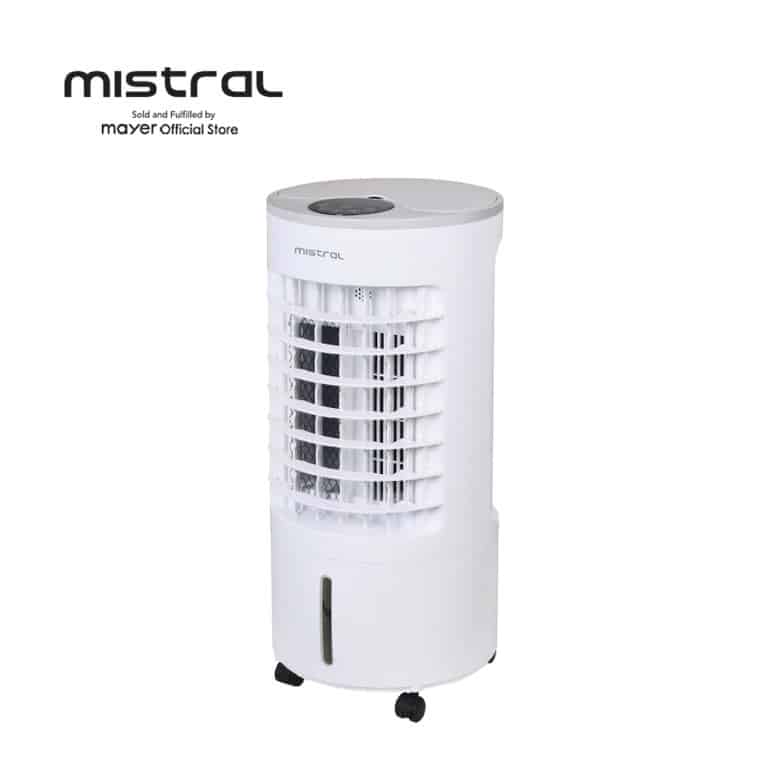 This modern air cooler sports a trendy design that is equally functional.
Choose from 3 different modes and fan speeds to suit your needs. The air vents are specially designed to be safe for young children, which shows the amount of thought put into the design.
Its smaller size means that it's great for cooling small spaces and it's easy to transport around.
3. Tecno TAF 2901 Turbo Fan Air Cooler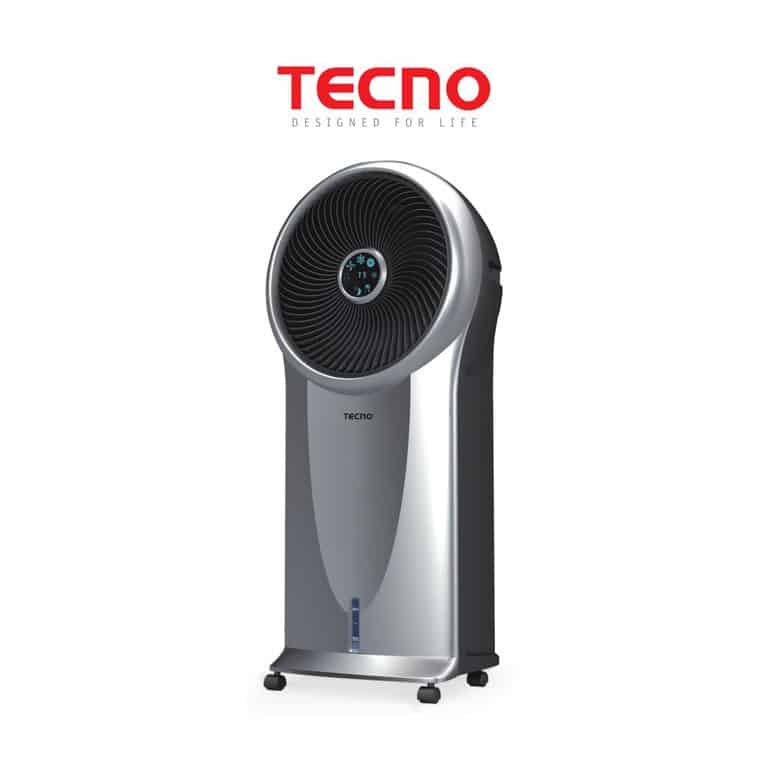 Techno focuses on the user experience by making its air cooler easy to use.
The dismountable master filter and guard grill make it simple to clean and maintain. Therefore, you need not spend plenty of time and effort washing it and ensuring that the air it circulates back is clean.
The turbo fan allows you to receive powerful cool air with the touch of a button!
4. Mistral MAC1600R Air Cooler
This 15L air cooler offers excellent usage with a honeycomb cooling function for better performance.
The built-in ioniser helps to purify the air and it also features a contemporary LED control panel. It is easy to use and when water is added, it can help to bring down the surrounding temperature effectively.
Use the Sleep Mode for a quieter operation so that you can enjoy a fitful sleep while using it.
5. Xiaomi Microhoo USB Portable Air Cooler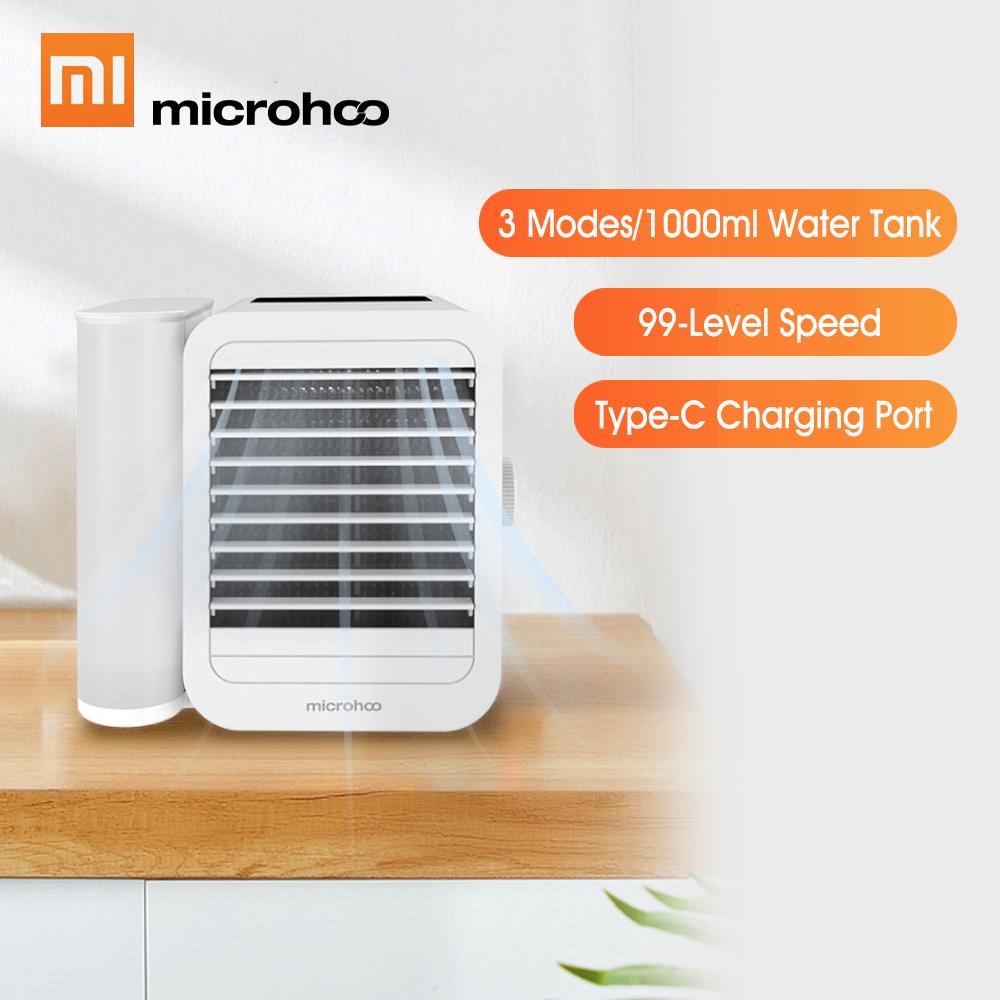 This mini USB air cooler is easy to use and transport due to its compact size.
At just 1kg, it is lightweight and fuss-free to move around, which means that you can bring it with you everywhere you go for added cooling comfort.
The large 1L water tank means that the cooling function is longer lasting for your enjoyment. Since it doesn't have dangerous exposed blades, it is safe for use even with young children around.
6. iFan (Powerpac) Evaporative Air Cooler IF7880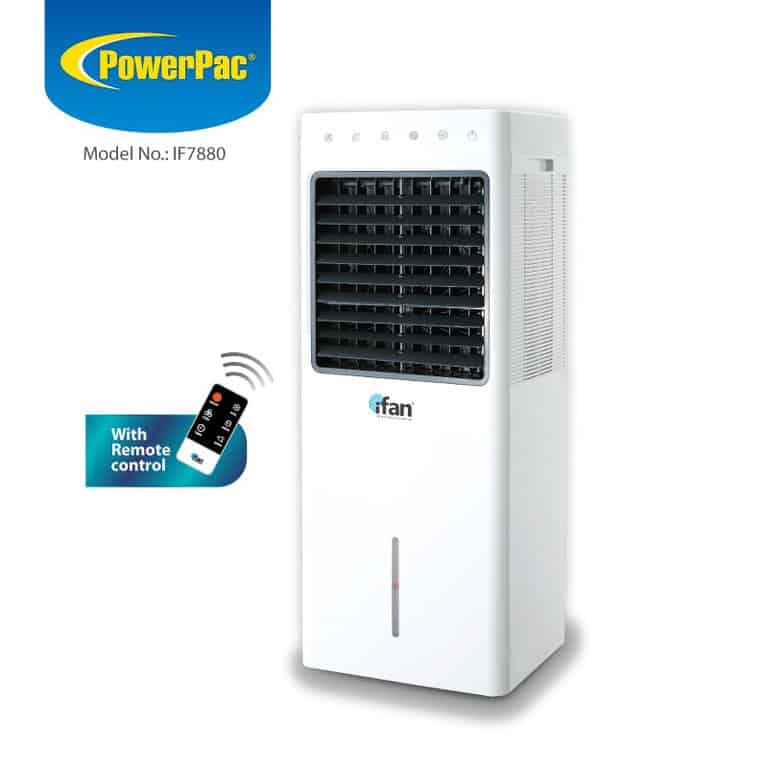 iFan is a product line under Powerpac. The IF7880 air cooler contains an 11L anti-bacterial water tank.
You can prevent the buildup of bacteria and mould, which means that you can enjoy the health benefits of clean air. The washable dust filter allows you to clean it easily and the frequent cleaning also prevents it from being clogged up with harmful dust and debris that can circulate back into the room.
Usage is simple and intuitive as well with the Easy Touch panel!
7. COOLERMASTER Air Cooler RR-212S-20PK-R1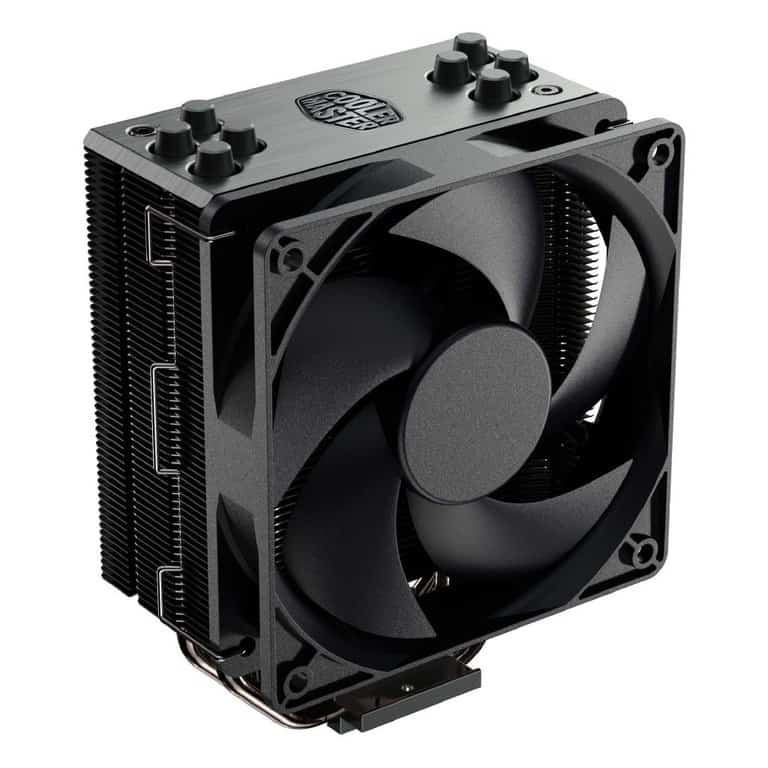 This sleek and cutting-edge air cooler oozes plenty of aesthetic appeal.
It offers better installation and exceptional performance and is one of the best cooling solutions around. Stacked fins provide the least airflow resistance to allow cooler air to enter the heatsink.
Unlike the other air coolers in this guide, this is designed for computer and CPU usage.
8. SONA SAC6305 Evaporative Remote Air Cooler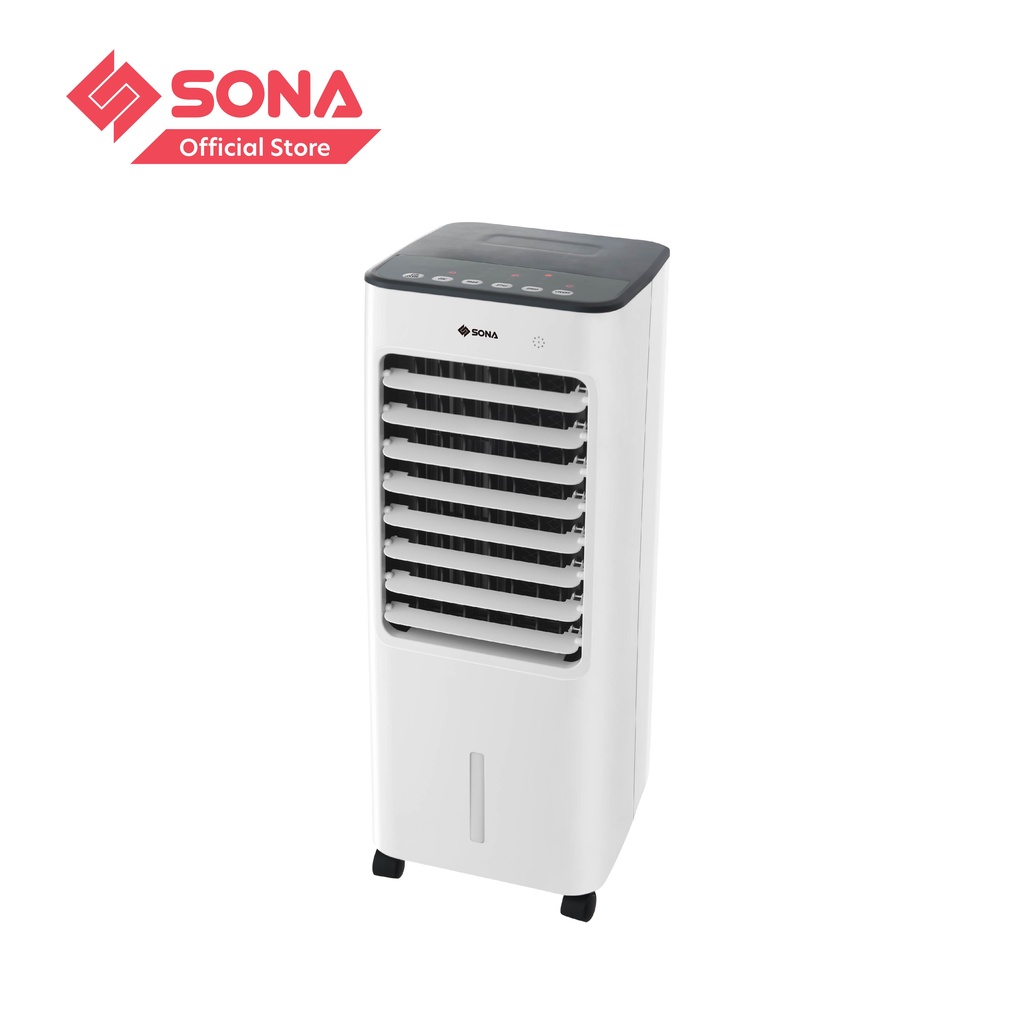 This sturdy and reliable air cooler from local brand SONA has a unique infra-red remote control for easy use.
The removable water tank enables you to clean it easily without expending too much effort. The wheels make it easy for transportation maneuvering around the house.
You also get a 2-year warranty on the motor so that you can get it fixed if problems appear. This gives you peace of mind knowing that you need not spend extra.
9. Blizzard Air Cooler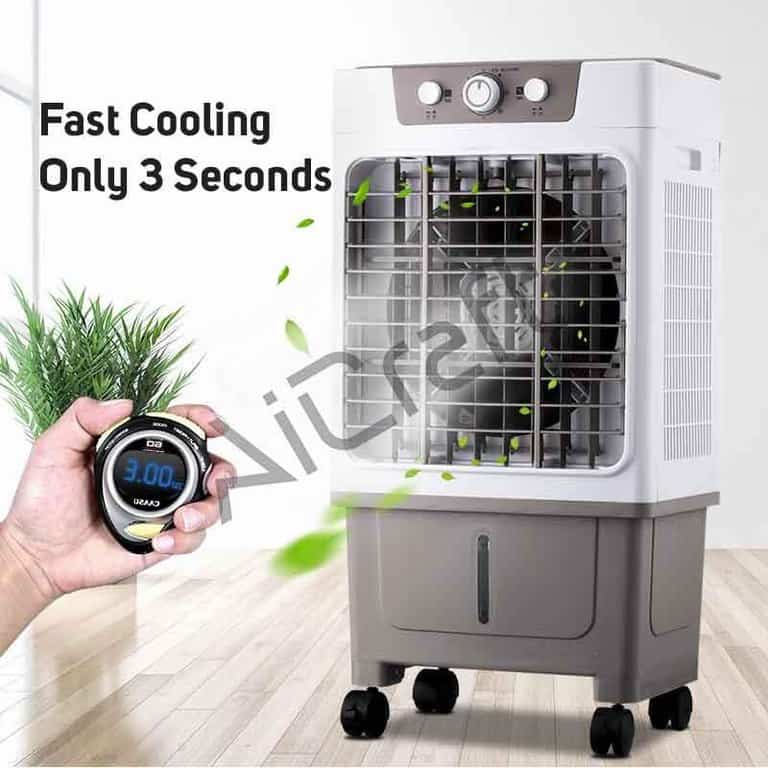 An industrial air cooler, the Blizzard air cooler is a suitable appliance for cooling larger spaces.
It is capable of covering bigger areas with a more gentle and comfortable breeze. For example, you can use it for outdoor patios, receptions, decks, shops, restaurants, and even function rooms.
It can deliver fresh and clean air that mimics a natural breeze so that it doesn't feel invasive. You can easily get an even distribution of air even in large spaces that may be difficult for smaller air coolers to do.
10. AEROGAZ AZ-1638AC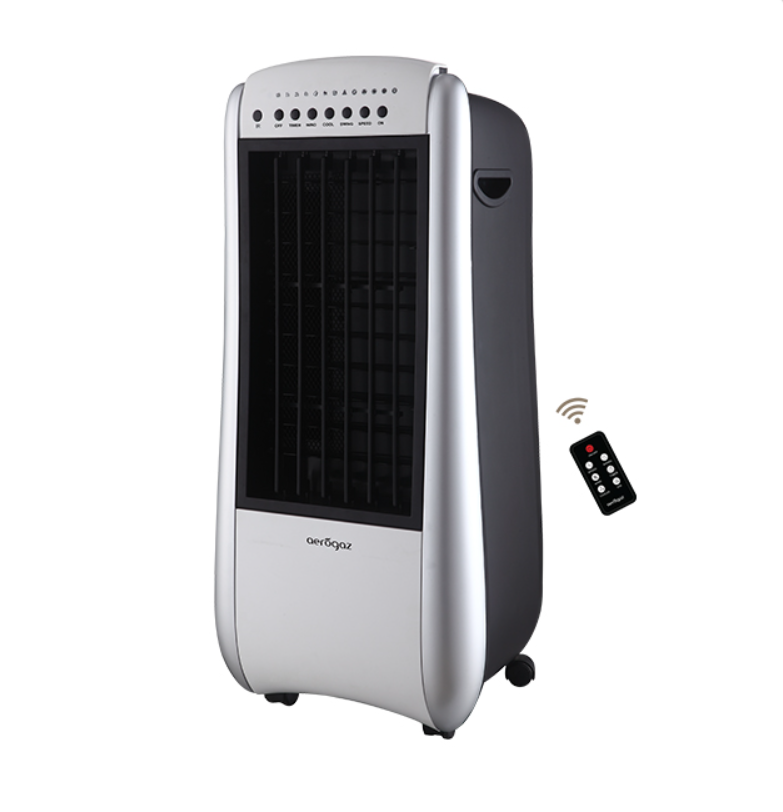 The Aerogaz air cooler comes with 3 speed and fan settings.
It is compatible with both ice and water so that you get greater flexibility of choice. In addition, the touch switch and remote control feature are also highly welcomed and useful.
The honeycomb air cooling pad helps to boost the water retention capacity to deliver cool air rapidly.
Conclusion
Do you have any reviews and comments to share regarding our choices for the best air coolers in Singapore?
While SBO is committed to supporting our local businesses, we welcome any feedback and anonymous sharing regarding your experience with air coolers in Singapore.
We hope that this guide will be useful in helping you to make an informed decision when it comes to finding the best air coolers in Singapore.
For folks looking more specifically for cleaner air indoors, check out our list of air purifiers so that your family or colleagues can have one less worry and breathe easy.
Explore More Content
Are you featured in this?
Display this exclusive SBO badge proudly on your website and get more sales!