10 Best Terrarium Workshop in Singapore For A Fun Team Bonding [2023]
Today we'll be looking at the 10 Best Terrarium Workshop in Singapore where you can build and bring home a terrarium!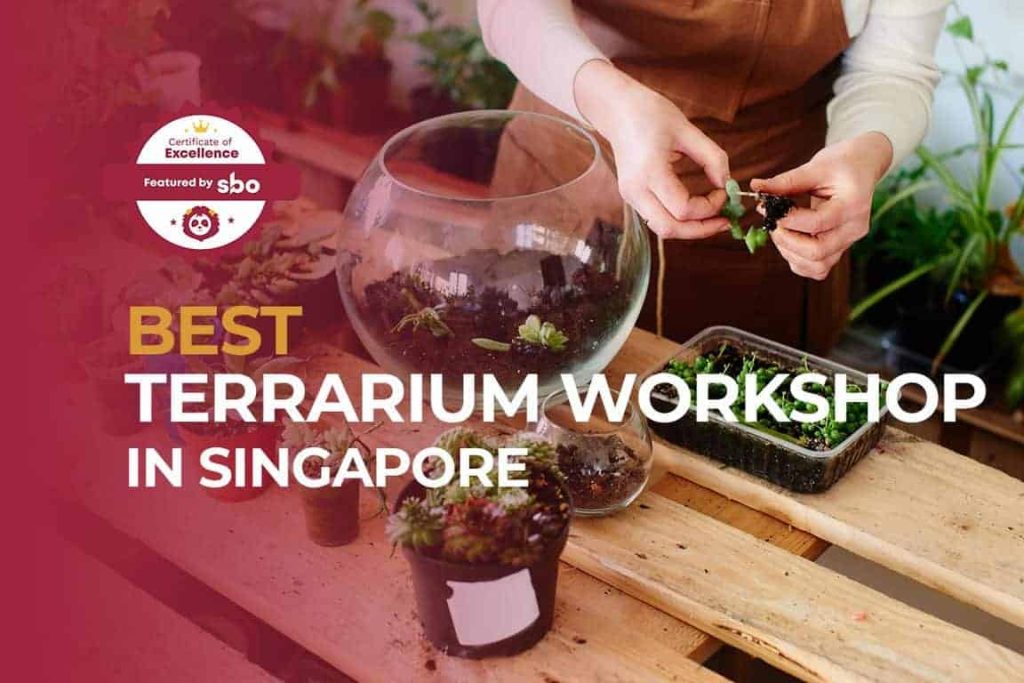 Looking for an interesting day out with your partner or a fun team bonding activity that displays individuality as well as creativity? You're on the right article! Today we'll be looking at the 10 Best Terrarium Workshop in Singapore where you can build and bring home a terrarium!
What's a Terrarium?
A terrarium is like an aquarium, but for plants instead of fish. It is made in just about any glass container. It is planted to look like a miniature garden or forest enclosed in its little world. The purpose may be decoration, scientific observation, or plant or animal propagation.
If the right conditions are met, your terrarium can last up to 10 years or more. Theoretically speaking, a well-balanced terrarium in optimal conditions can last indefinitely. However, the average terrarium lasts anywhere from four months to approximately two years, making it a great gift for your loved ones!
1. Craftsforgreen Terrarium Workshops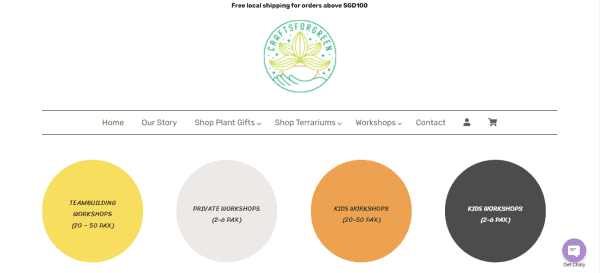 Craftsforgreen started on a night in December 2016, when Felicia was making a terrarium for her secret Santee. While arts and crafts have always been her passion, she still was surprised by the outcome of combining her creativity with plants. If you're just like Felicia, interested in displaying creativity with plants, check them out!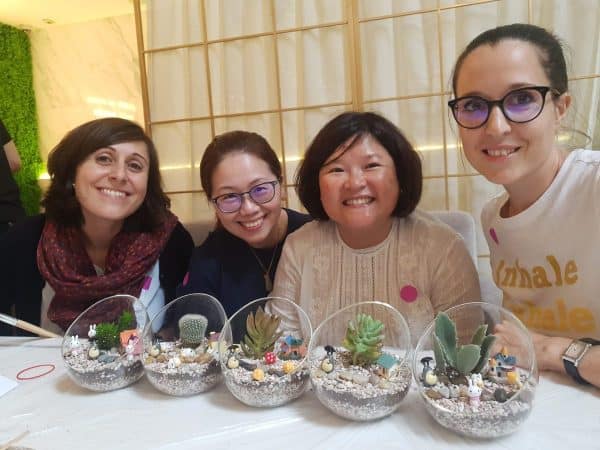 Reviews have commented on the relaxing time there, with great ambience. The friendly instructors also made the entire experience there a wonderful one.
2. J2 Terrarium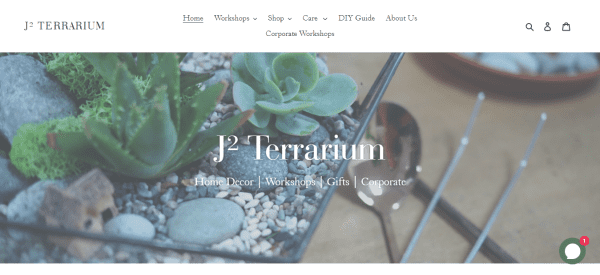 Started by a couple who are passionate about greeneries and nature, J² Terrarium started as a hobby where the wonders of Mother nature mesmerised both of them to more terrariums. To continue making more terrariums without filling their homes with tons of jars, J² Terrarium started even when they were miles apart.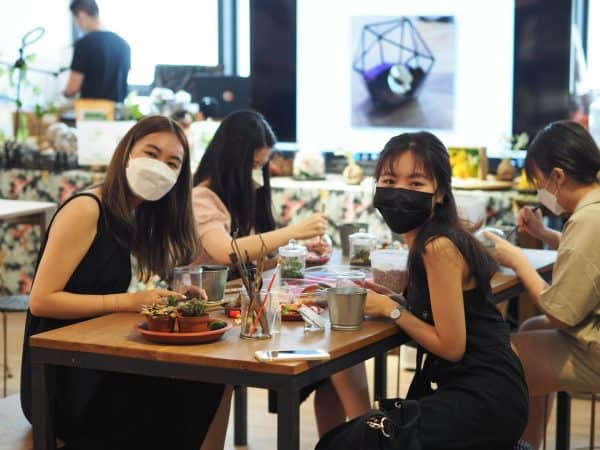 With close to 2000 reviews, it is no surprise that everyone enjoyed their time there. They provide many workshop options and the instructors are informative and helpful.
3. Terrarium Singapore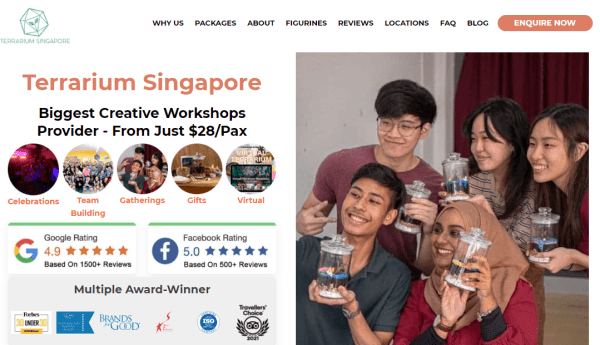 Terrarium Singapore is the leading Terrarium Workshop provider in Singapore.
They offer numerous unique and fun Terrarium Workshop Singapore packages for corporate team building, school programmes, birthday parties, social gatherings, carnivals and cohesion events.
Unleash your creativity and design your very own mini glass garden with Terrarium Singapore! Bond with your family, friends, and colleagues through their fascinating, award-winning Terrarium Workshop.
As Singapore's Best Terrarium Workshop Provider, their professional instructors will guide you and ensure you have an incredible Terrarium Singapore experience.
Equipped with the best materials and techniques about plant care, experience terrarium making for a lasting mini-garden now!
4. Lush Glass Door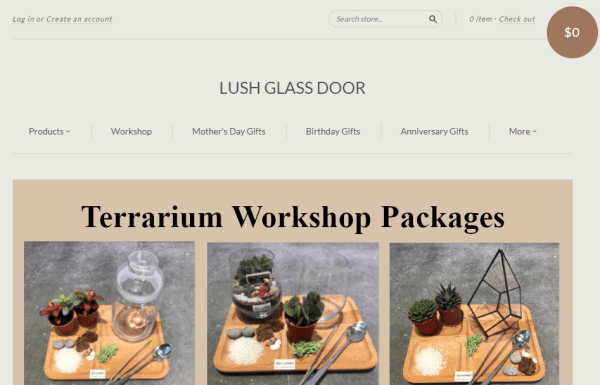 Lush Glass Door is a Singapore-based terrarium boutique, founded in 2015. Striving to be the leading plant gift boutique, they provide a whole range of quality terrarium-related products for the convenience of busy urbanites who wish to add some green to their homes.
Looking for a cute gift for your partner or as a housewarming gift? Lush Glass Door has them too! Check out their visually stunning products that can be customized to serve as excellent gifts for all occasions.
5. The Green Capsule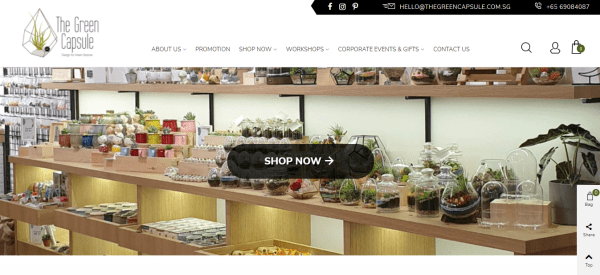 A product of design and love for who you care for ; A personalised gift that encapsulates a story that one will like to share on; a memory that one can keep. Tell us your story and make unforgettable memories with our gift options.
The Green Capsule is founded in 2014 by two green enthusiasts. Together, their team want to bring their love for greening to a whole new level and aim to be one of the first terrarium shops in Singapore to provide the option of full customisation.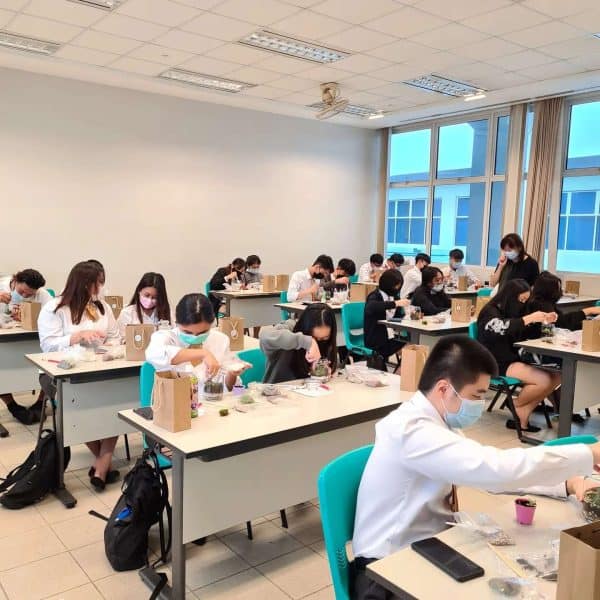 Have an enjoyable time with your loved ones at The Green Capsule now.
6. ECOPONICS
EcoPonics was founded in 2013 in Singapore, with the aim to enrich and educate our future communities on living an eco-friendly lifestyle through fun and engaging workshops. They specialize in Terrariums and Aquaponics Systems in Singapore.
They organize interactive Aquaponics Science Programmes and Do-It-Yourself (DIY) Terrarium Workshops customized for Singapore's educational syllabus, to provide hands-on learning for you and your child.
Besides that, they also conduct Corporate Terrarium Team Building Workshops for small and large companies. Their workshops promise lots of fun, laughter and interaction among your fellow colleagues so are you sure you won't want to join in the fun?
7. InOut Atelier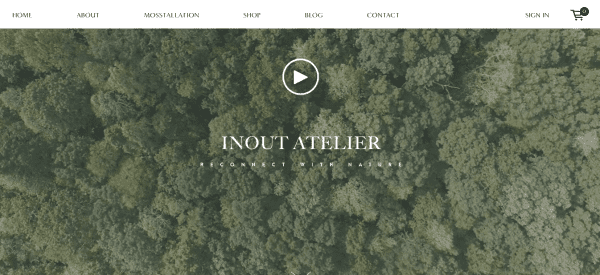 We aspire to transport people from their hectic lives into the world of a terrarium to appreciate the landscape as if they were miniature figurines in it, to bring tranquillity and harmony to the soul, and to beautify every nook and cranny.
InOut Atelier's story began in 2014 with the belief that the appreciation of greenery shouldn't solely be kept outdoors, but instead, appreciated indoors, through the senses in our daily comfort as well. At that time, they started as a terrarium crafter with the idea of bringing the concept of 'living art' indoors.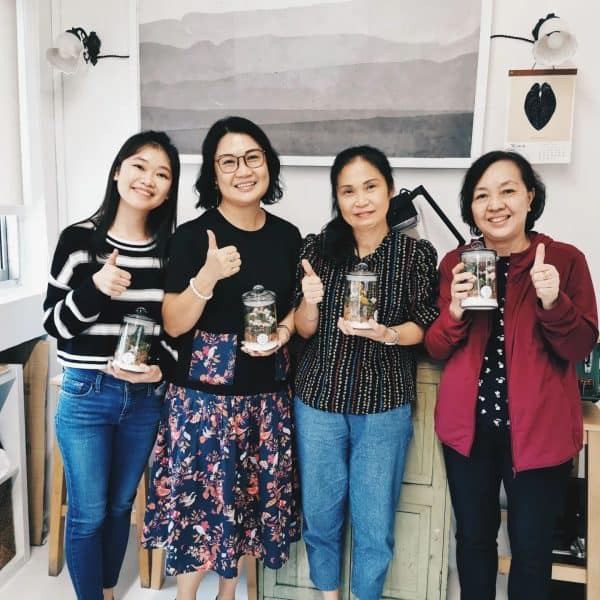 With close to a hundred perfect reviews, most of them had the best team building experience where they showcase their individuality and creativity in their product.
8. Love In A Bottle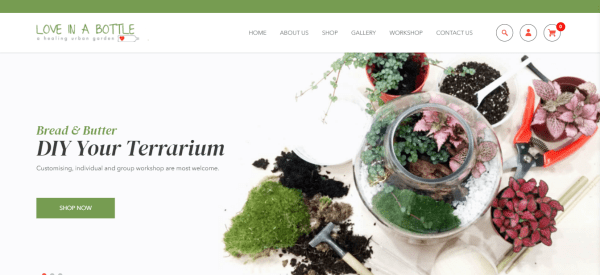 Founded in 2011, Love In A Bottle is a well known local brand in constructing ready-made terrariums, customisation terrariums and conducting terrarium workshops.
Being a pioneer in terrarium making, they were involved in numerous events and projects over the years including terrarium workshops for birthday parties, hens parties, corporate team bonding and workshop for school.
Looking for an interesting birthday party activity to spoil your loved ones? Why not try Terrarium Workshops!
9. A Tilly A Day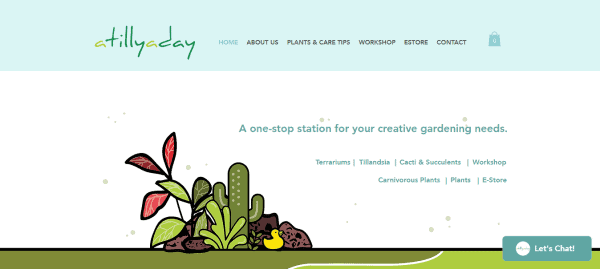 A Tilly A Day is a one-stop station providing exotic plants, terrariums, accessories and decorations for your creative gardening needs. With their team's help, you can realise all your gardening dreams!
Integrating a little greenery at home or in the office helps to liven up the space and creates a relaxed and peaceful ambience. Let your imagination and creativity flow, craft your very own miniature dream garden today with A Tilly A Day.
10. sppfy.com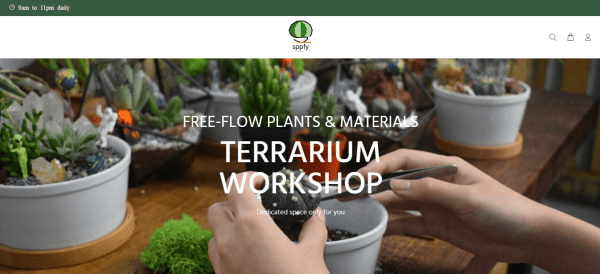 Welcome to sppfy.com! We offer terrarium and moss frame private workshops at our dedicated studio, stocked with a variety of plants, materials, creative add-ons and even crystals!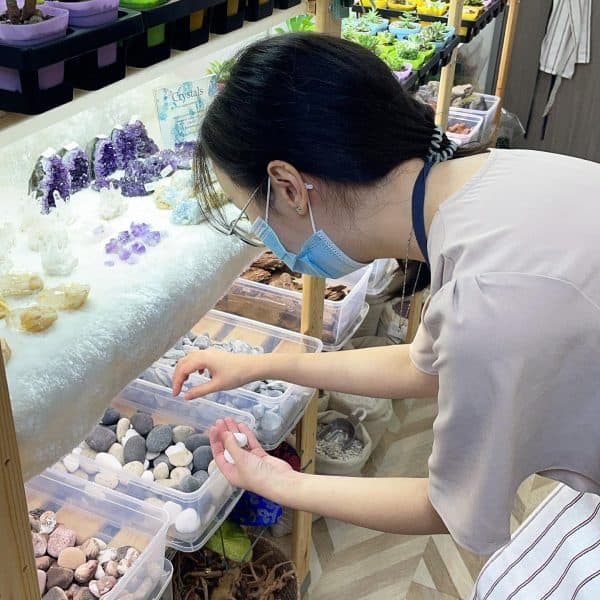 Other than private workshops, sppfy.com understands the hectic life of Singaporeans and has even tailored an online lesson for those who are too busy to attend a workshop! Build one online visually with their interactive configurator, with free delivery!
Conclusion
Do you have any reviews and comments to share regarding our choices for the best terrarium workshops in Singapore?
While SBO is committed to supporting our local businesses, we welcome any feedback and anonymous sharing regarding your experience with the above terrarium workshops in Singapore.
We hope that this guide will be useful in helping you to make an informed decision when it comes to finding the best terrarium workshop that caters to your creativity.
Looking to decorate your house with plants? Head over to our compiled list of the 10 Best Landscape Company in Singapore and you might just find what you need!
Explore More Content