10 Best Pet Adoptions in Singapore For A New Family Member [2023]
Look here as we'll be introducing the 10 Best Pet Adoptions in Singapore for pet lovers who are seeking to provide a loving home for these cute creatures!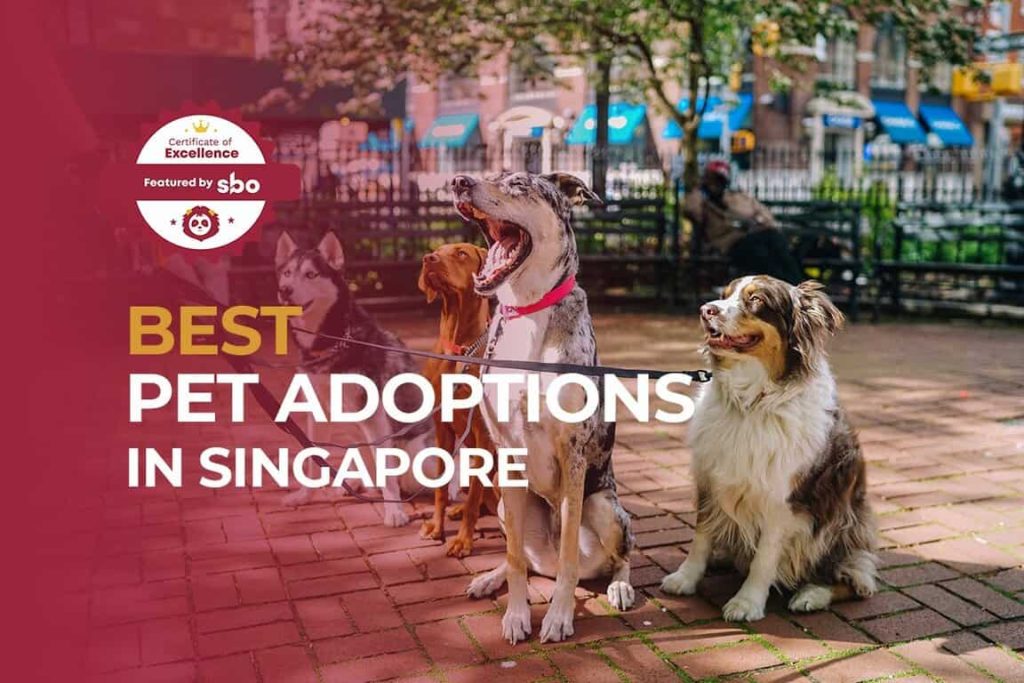 If you've not been living under a rock, you would've heard the phrase "Adoption over buying", which relates to adopting a pet instead of buying one.
In line with that, we'll be introducing the 10 Best Pet Adoptions in Singapore for pet lovers who are seeking to provide a loving home for these cute creatures!
Why is adopting better than buying?
I know that it is tempting to get a puppy/kitten instead of adopting an older animal but here are the reasons why adopting would be better than buying:
By adopting a pet from an animal shelter or rescue group, you'll help save the lives of two animals—the pet you adopt and a homeless animal that can be rescued because of space you make available.
Adopting a pet from an animal shelter is much cheaper than buying a pet.
You can choose a pet of any age, giving you the freedom of choice.
By choosing to adopt, you help to discourage puppy/kitten mills, which are factory-style breeding facilities that put profit above the welfare of animals.
Interested in adopting a pet? Read on to find out more.
1. Animal Lovers League Singapore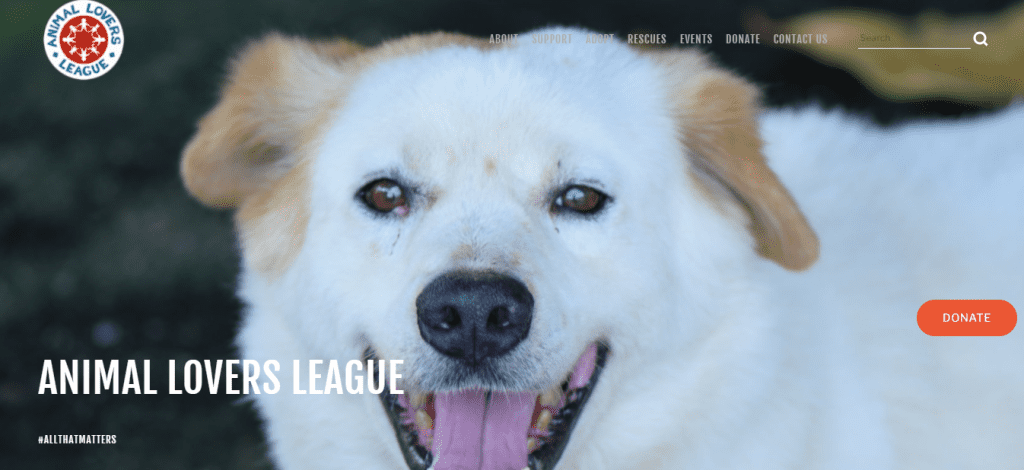 Animal Lovers League (ALL) is a registered charity and home to over 500 dogs and cats, and the animals under their care consist of vagrant strays, abandoned, traumatised, abused and rescued animals. ALL is strictly no-kill and aims to encourage the public to adopt instead of buying animals. They endeavour to rejoin the animals at ALL with loving and committed families.
Some of the many different tasks that founders, Cathy and Mohan, as well as volunteers carry out to care for the animals include feeding them, treating sick animals, bringing them for veterinary check ups and when they are sick or injured, vaccinating them against illnesses, and neutering/sterilising them.
In addition, ALL also feeds hungry strays on the streets so they constantly need the support of the public to help keep the charity running and continue caring for the animals. Some of the ways members of the public can help include, giving monetary contributions and monthly pledges, donating food for the cats and dogs and fostering the animals. If you think that you're able to help, do reach out to them!
2. Mettacats & Dogs Sanctuary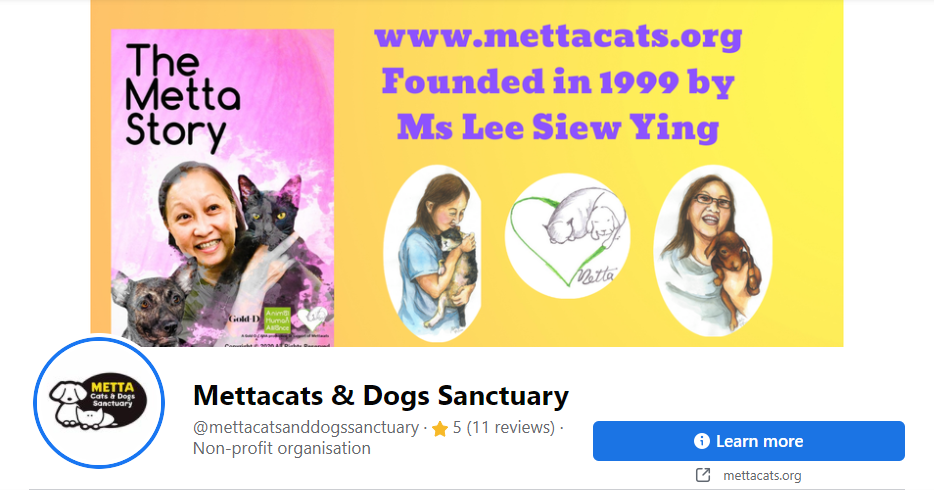 Metta Cats and Dogs Sanctuary is a non-profit organisation founded by Mdm Lee Siew Ying. In the Pali language, "metta" means loving-kindness and also refers to the special bond shared between humans and animals.
Established in 1999, the mission of Metta Cats and Dogs Sanctuary is to provide a haven for injured, abused, or abandoned animals. The sanctuary is also where old and special needs animals can live out the remainder of their days in safety and comfort.
The sanctuary started with 50 cats and now houses more than 200 rescued cats and dogs. Many of the residents lived a harsh existence on the streets before Mdm Lee took them in. Rain or shine, Mdm Lee, her son Terry, and the occasional hired help take care of the residents every day. For the animals, Metta Cats and Dogs Sanctuary is the only home that they have ever known so do take a look at their website to adopt and give them a forever home!
3. Mercylight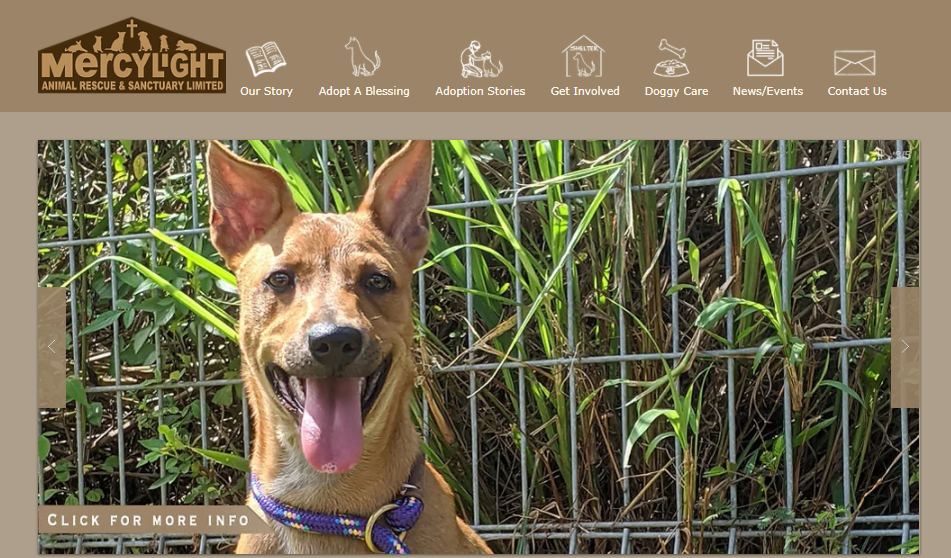 Mercylight started as a handful of volunteers who feed stray dogs every evening in the eastern side of Singapore. It all began in 2009 when one of them spotted a skeleton-thin dog standing in the middle of a two-lane road in an industrial area and gave the dog her takeaway dinner – a packet of chicken rice. And from that evening onward, rain or shine, the dog will faithfully wait at that same corner of the road at the same hour every day for the same person to come and feed her.
Today, by this similar kind of acquaintances, they feed about 50 dogs over a few locations daily. They have also sterilized and got many of them adopted to good homes with which are still keeping in touch. If you think you're ready for adoption, head down to check out their cute dogs! There are new-born puppies too~
4. Action For Singapore Dogs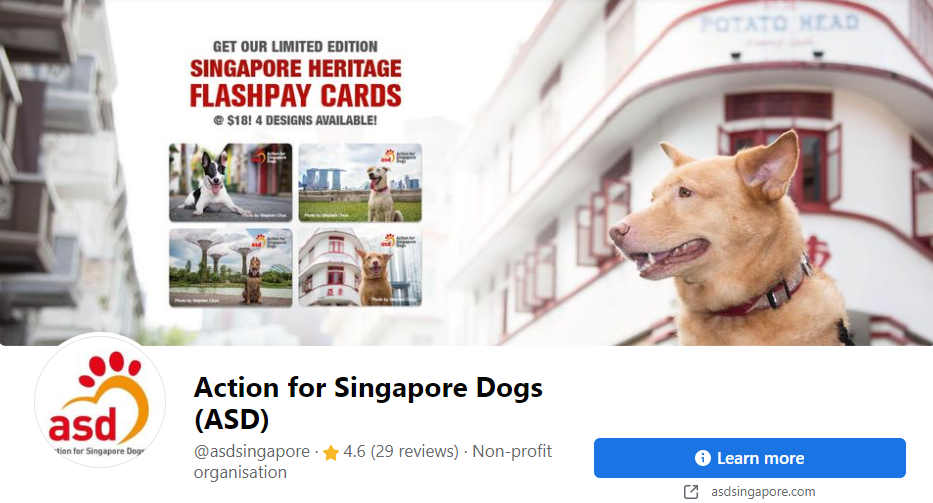 Action for Singapore Dogs (ASD) is a registered charity and was established in December 2000 as a non-profit organization with the mission to improve the welfare of stray and abandoned dogs in Singapore with a strict no-kill policy.
They aim to fulfil their mission through various activities and programs including rescuing, fostering and re-homing of stray and abandoned dogs, advocating sterilization to control the stray population, responsible pet ownership and highlighting the virtues of the local dogs, the Singapore Specials. To date, they have rehomed over 3000 dogs and have about 150 dogs under their care. These dogs are housed at their Adoption & Rescue Centre and in foster homes.
5. Society for the Prevention of Cruelty to Animals (SPCA)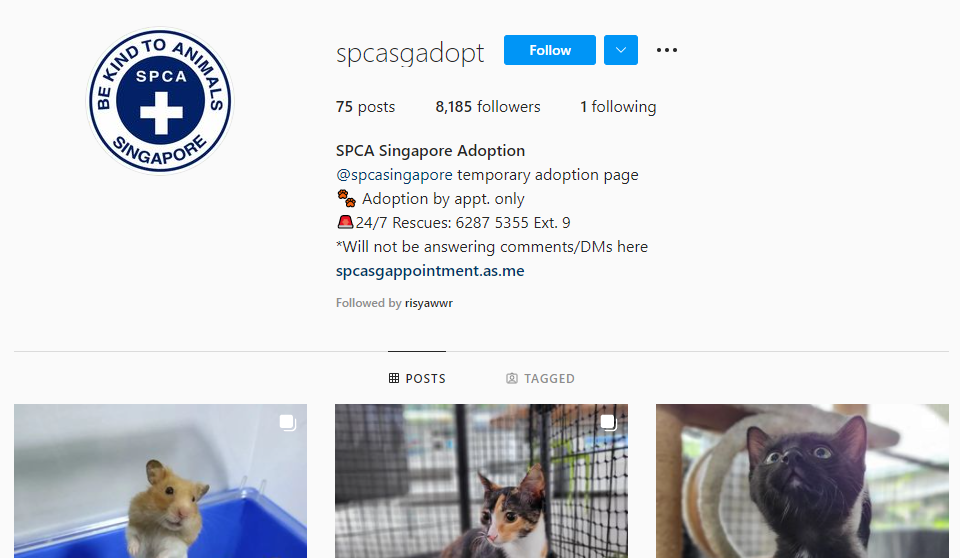 Mentioning animal welfare and one would think of the SPCA.
The Singapore Society for the Prevention of Cruelty to Animals (SPCA) is a registered animal welfare charity in Singapore. Their two main objectives are to promote kindness to animals and birds and to prevent cruelty to animals and birds.
The SPCA provides various animal welfare services to the community including investigation of cruelty complaints, a 24-hour emergency service for sick, injured and very young animals and an adoption programme.
6. Mutts & Mittens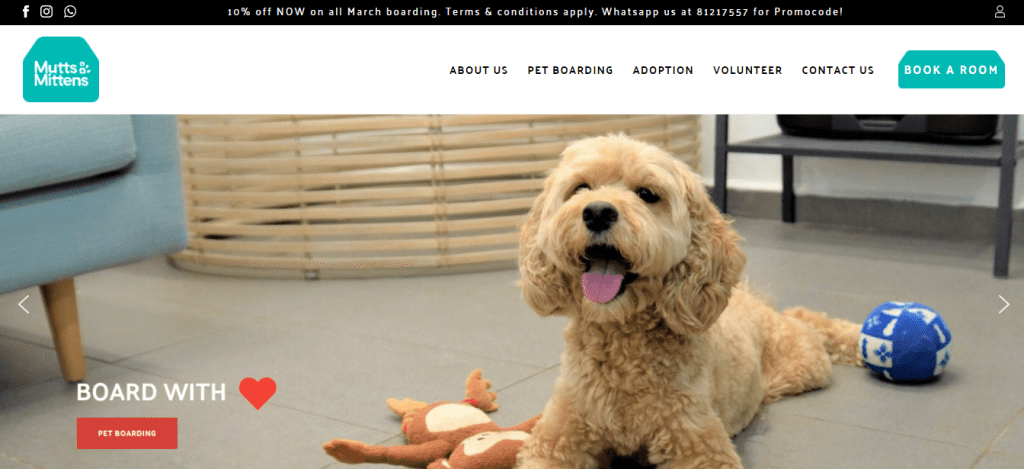 "Our deep love for animals ensures that every animal that crosses our threshold is treasured, its never a mere commercial arrangement for us. Having access to this revenue stream helps us ensure that our animals can be well cared for and receive adequate medical attention."
Mutts & Mittens is run by passionate animal lovers, and is a pet boarding facility with a difference. They may look just like a boarding facility, but that's not all. All their proceeds go towards their passion – animal welfare work.
You can either adopt, foster or sponsor them to aid the animals there! Check out their website for the long list of animals that you might bring home tonight~
7. Oasis Second Chance Animal Shelter (OSCAS)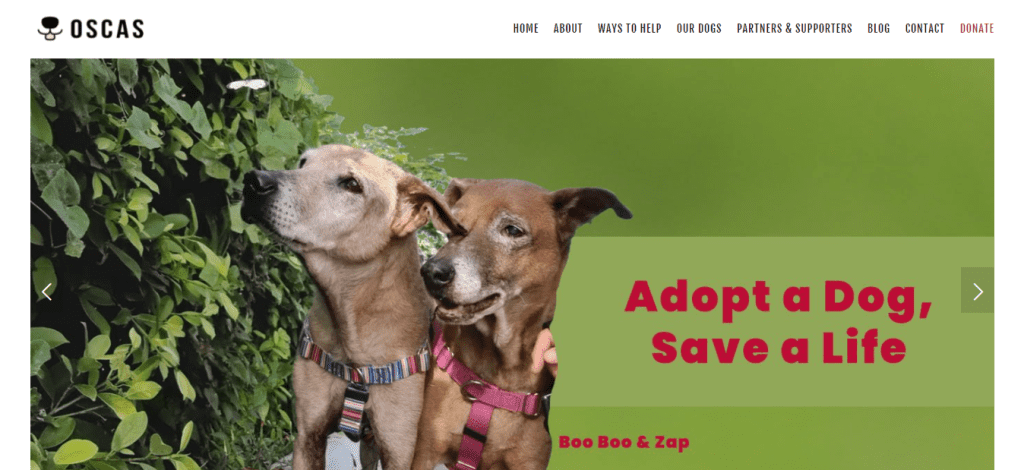 Oasis Second Chance Animal Shelter (OSCAS) is a registered charity and non-profit dog shelter that has been in existence since 2006. All the dogs in the shelter were rescued from the streets or from being culled. About 100 Singapore Specials call this shelter home and needless to say, it can only be sustained with help from trusty volunteers and kind donations or sponsorships.
OSCAS believe that all the dogs in their shelter deserve a second chance at happiness. As much as the team tries their best to bring them joy in the shelter, they know that a home of their own is the best place to be. Regardless of age, gender and breed, dogs change us for the better and teach us the lifelong commitment of love, loyalty and responsibility. Rescued strays are no different so hop in to adopt one!
8. Save Our Street Dogs (SOSD)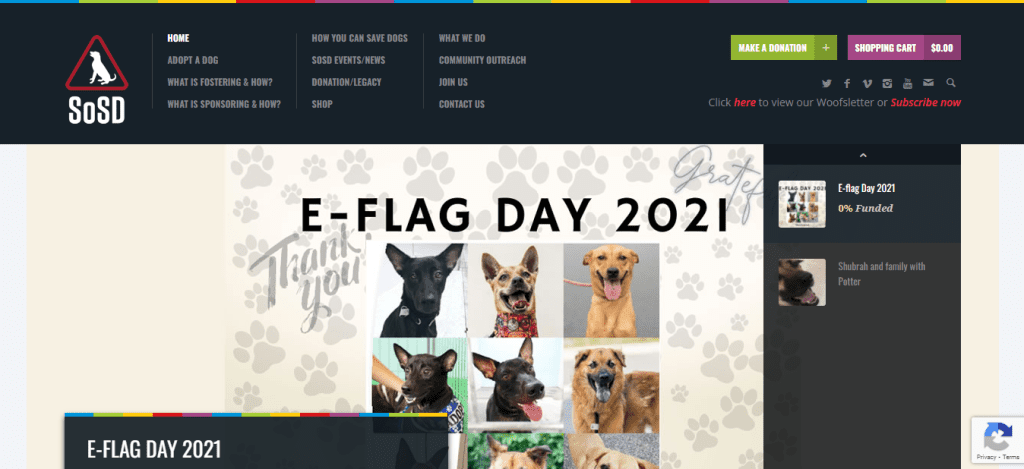 The SOSD's mission is simple. We aim "to eliminate cruelty and abandonment of animals, enhancing their welfare, and improve the lives of animals and humans, through rescue, education and advocacy."
While there has recently been slight progress in the area of animal welfare in Singapore, the culling of strays dogs is continuing at an alarming pace, mainly due to rapid urbanization. A group of volunteering stray lovers, feeders and rescuers from various walks of life have come together to pursue change for these innocent animals, creating Save Our Street Dogs (SOSD).
SOSD is unified by the common passion and conviction to be the voice of the homeless strays, to champion their cause and to bring about a positive change in their lives. They focus on advocating for the strays and assisting in managing the integration and acceptance of mongrels in society.
9. Causes For Animals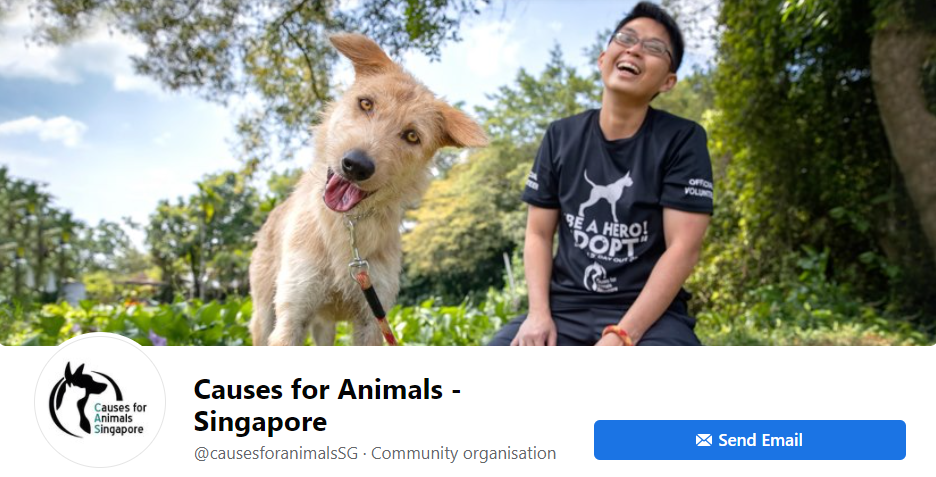 Causes for Animals (Singapore) Limited is an animal welfare charity set up to support the needs of local animal welfare in Singapore. They employ programs and policies to promote the best practice, ethical, sustainable and compassionate treatment of these animals.
CAS believes that working hand in hand with other organisations is vital and most importantly the best means to benefit local street dogs and cats. Companion Animals are part of every community in Singapore and their programs are developed to recognise and provide aid for as many pet lovers. They hope to be part of a community with wider acceptance of companion animals with humane animal management policies and their ultimate aim is to strive towards a Stray free country.
10. Kitten Sanctuary Singapore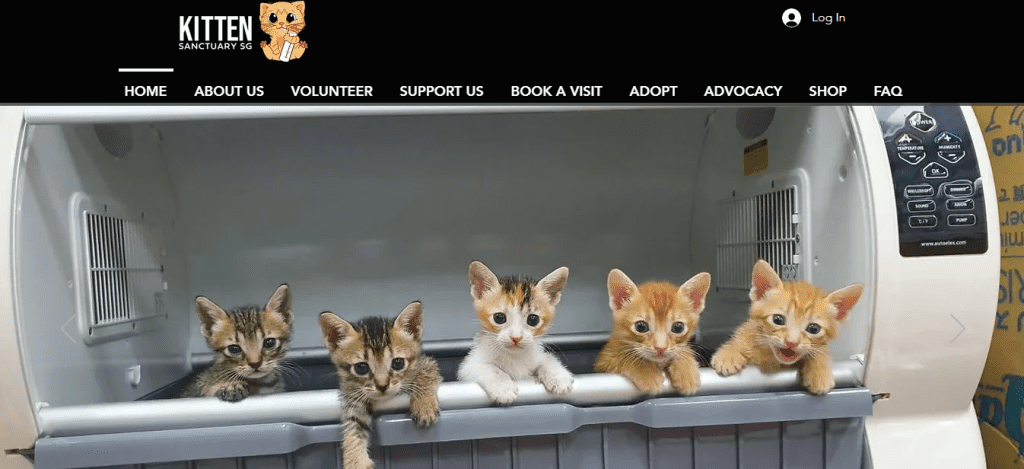 In 2014, The Cat Museum was formed with the belief that everyone can love an animal if they get to know them and have good first-hand experiences. It saw visitors from all over the world come to learn about our Lion City Kitties. Rescuing, rehabilitating and finding homes for over 400 strays. However, the Museum soon closed due to a lease issue in mid-2018.
Kitten Sanctuary Singapore (or KiSS) was then set up by a group of adopters, volunteers and the founder of The Cat Museum to continue the work on education, rescue & adoption of cats & kittens and to fill the gaps in the current landscape of animal welfare. They also help with coaching on rescue, rehabilitation and preparing to live with a cat.
Conclusion
Do you have any reviews and comments to share regarding our choices for the best pet adoptions in Singapore?
While SBO is committed to supporting our local businesses, we welcome any feedback and anonymous sharing regarding your experience with the above pet adoption agencies in Singapore. We hope that this guide will be useful in helping you to make an informed decision when it comes to finding the best Pet Adoptions in Singapore.
Have pets but not sure what food to get them? Check out our compiled list of the 10 Best Pet Food in Singapore for some inspiration!
Featured Image by Matt Nelson on Unsplash
Explore More Content
Are you featured in this?
Display this exclusive SBO badge proudly on your website and get more sales!