10 Best Korean Drama of All Time You Need To Watch [2022]
Oh no, where have the past 10 hours gone to? Right—the best Korean drama of all time!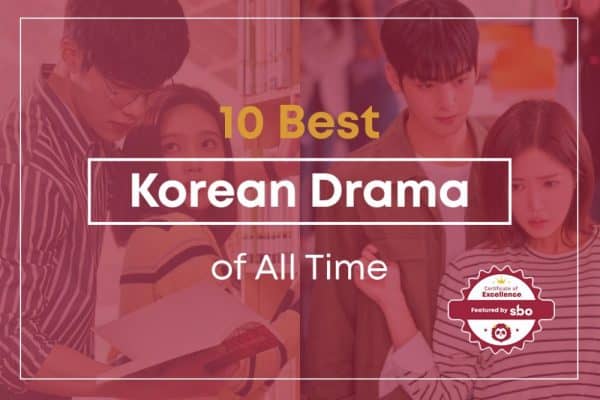 Want to go on a rollercoaster ride without leaving the house? Just go watch a K-drama.
There's just something about Korean dramas—they boast a profound ability to make you laugh, cry and rage all within a span of an hour; and not to mention, make time whizz by during the weekends.
Whether you are suffering from severe withdrawal symptoms from your last k-drama and need something to fill the gaping hole in your soul or simply want to relive the classics, check out our list of the 10 best Korean drama of all time!
1. Hospital Playlist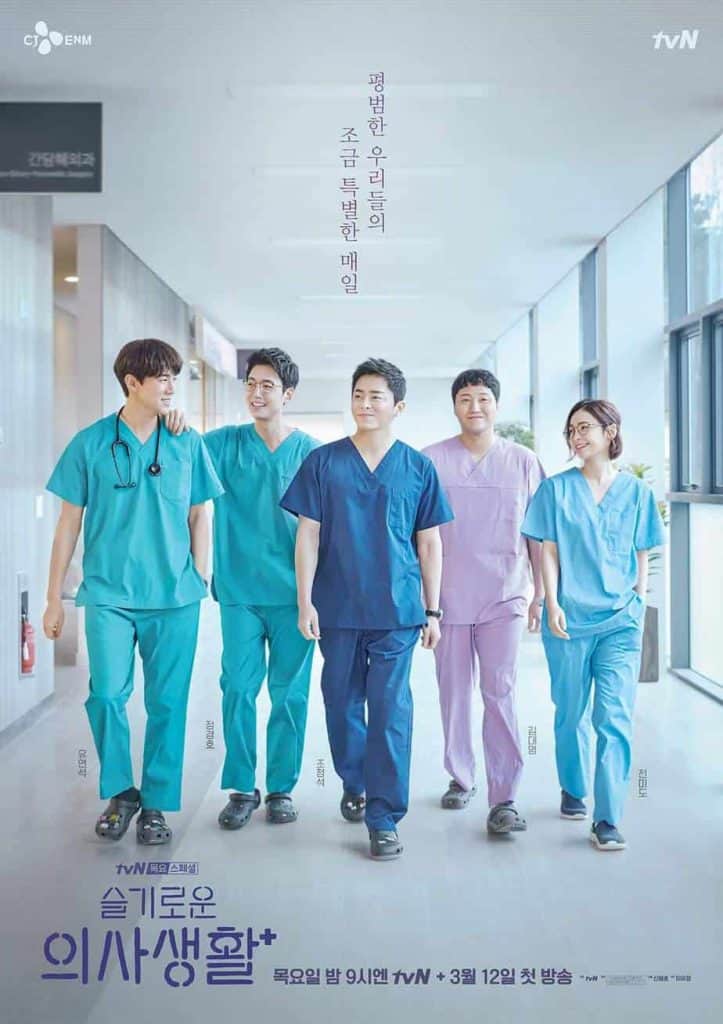 Set back in 1999, Hospital Playlist tells a tale of five doctors who enter medical school together and become besties. Each character has their own story to tell, and while you won't find any crazy plot twists here—its simple plot and narrative are what makes it stand out.
This drama will show you the beauty and humour in everyday life without overwhelming you with medical jargon. Instead, it's far from your typical doctor drama and brings a refreshing take on how doctors are really just human beings with real struggles and emotions too.
Reviews talk about the brilliant and amazing chemistry between the cast and storyline that will keep you hooked from the first episode. The characters were also relatable and the beautiful OST just makes it even better.
Fun fact: The cast actually learned to play the instrumentals in this drama!
2. Sky Castle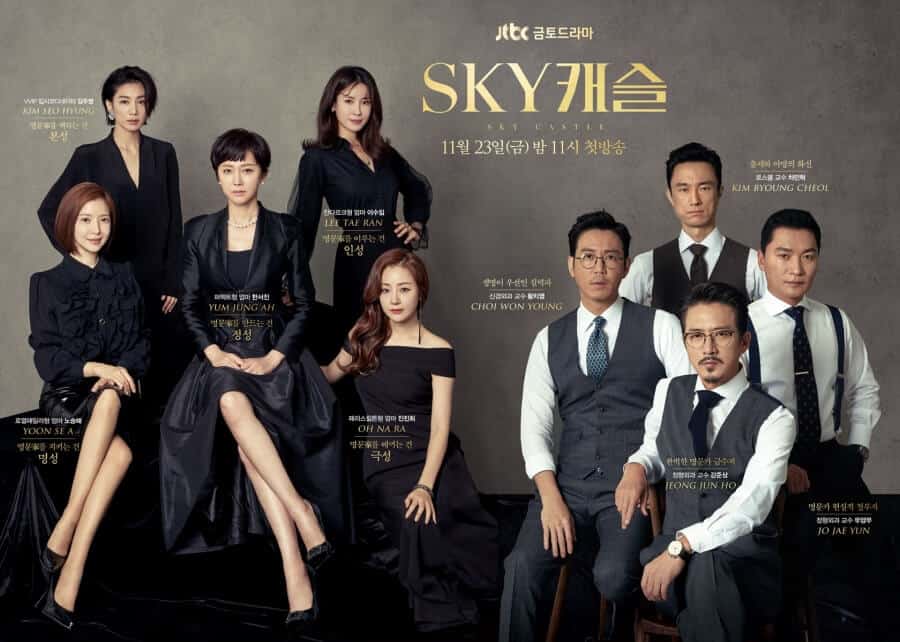 A satirical drama that covers the lives of 5 families living in the exclusive Sky Castle community and a group of housewives who are willing to do (or not) whatever it takes to get their children into the prestigious Seoul National University.
This show gives you a glimpse into what the college entrance, private education and medical field are like in Seoul and what unrealistic expectations and pressures put on a child to succeed can do to a family.
Keeping you on the edge of your seat from start to finish, you'll find yourself hating some of the characters while deeply empathising with them at the same time.
Reviews love the stellar portrayal of emotions from the actors and suspense factor that won't leave you feeling bored mid-way. A great plot that is well-executed with tons of details to dig into!
Fun fact: The title of this drama is an acronym of the top universities in Korea: Seoul National University, Korea University and Yonsei University.
3. Guardian: The Lonely and Great God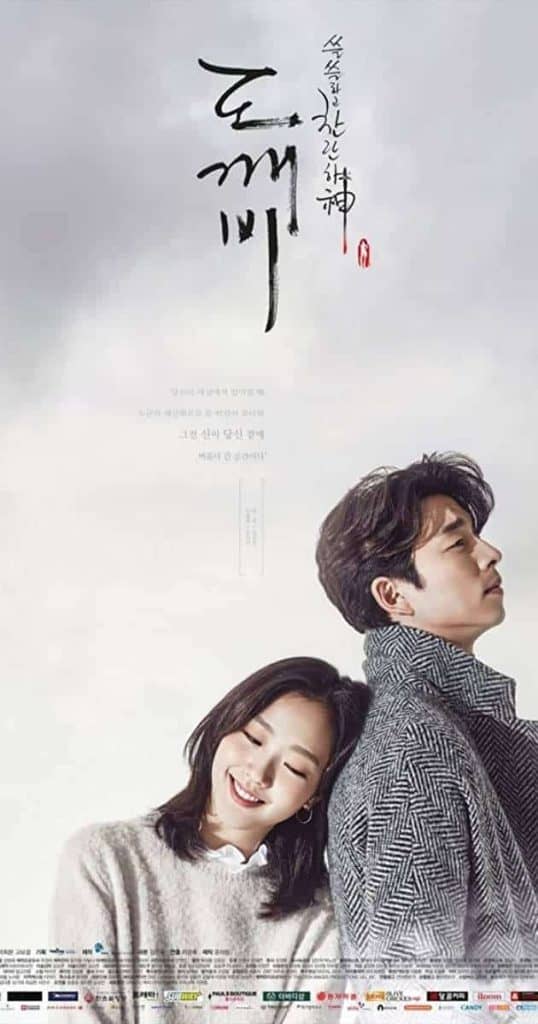 Guardian: The Lonely and Great God is a highly-raved show about a 900-year old Goblin that is based on the Korean legend of dokkaebi.
Having killed countless soldiers during his past life as a military general, he is punished by the Almighty with immortality—and the only way to kill this curse is with the help of the Goblin's bride.
While it might seem like your usual cliche fantasy drama, it also comes with a good dose of suspense and plot twists in-between.
Reviews talk about the breathtaking visuals, mesmerizing OST and amazing chemistry between the main leads! The show also features other well-loved characters such as a Grim Reaper and chicken store owner (you'll have to watch it to know what we mean)
4. While You Were Sleeping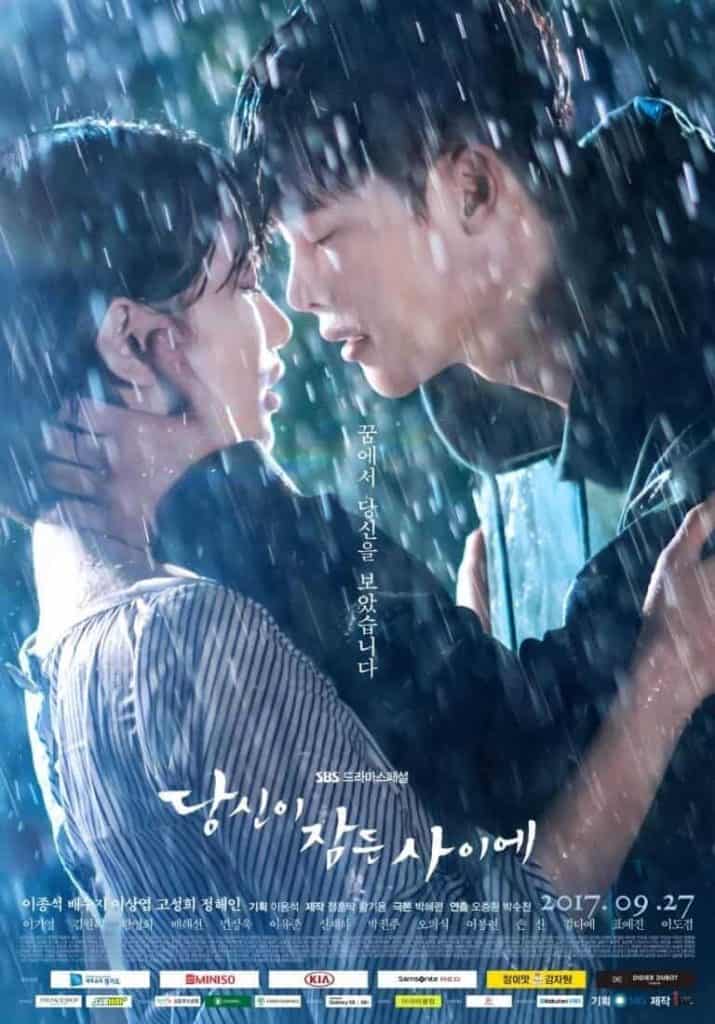 This drama is about a young woman who is able to see visions through her dreams—unfortunately, most of them are of terrible things that will happen to real people in the near future.
Revolving around the lives of a field reporter, a prosecutor and a police office, the three eventually come together to prevent the premonitions from happening while also discovering the deeper connection between them.
Reviews talk about the well-balanced drama and viewers particularly enjoyed the magical plotline. Despite having to deal with the past, present and future, the directors and editors have done at piecing it together so that it doesn't get too messy or confusing.
5. Healer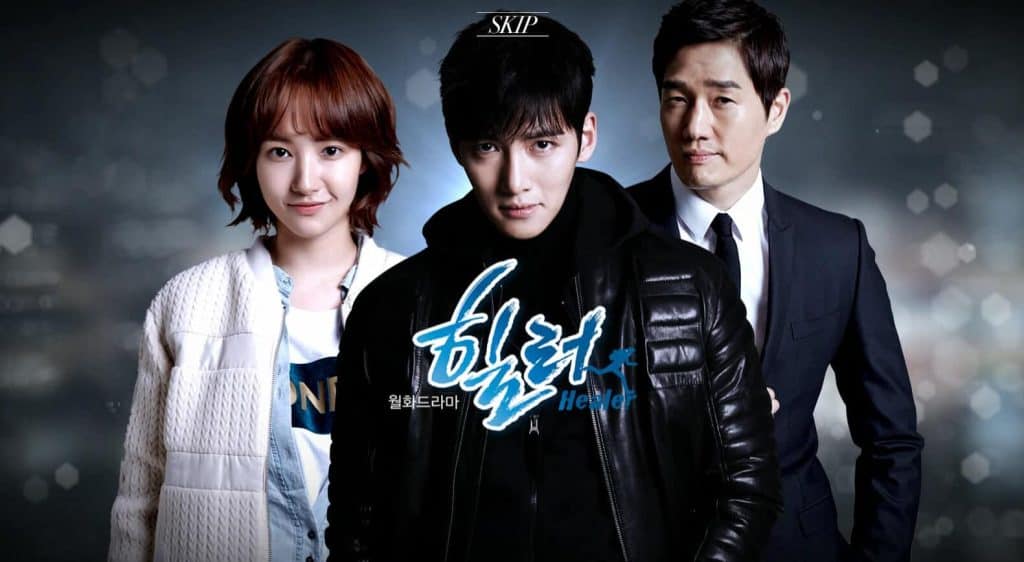 The plot involves a decades-old incident and an illegal "night courier" with the codename "Healer" who gets his clients whatever they want for the right price (as long as it doesn't involve murder)
He soon gets introduced to a tabloid journalist who is trying to uncover and expose the truth behind the cold case and finds herself a target for assassination.
Reviews talk about the top-notch storyline, twists and turns and deeper undertones—not to mention, the male lead is known for his action roles and does a wonderful job in this one.
6. Reply 1998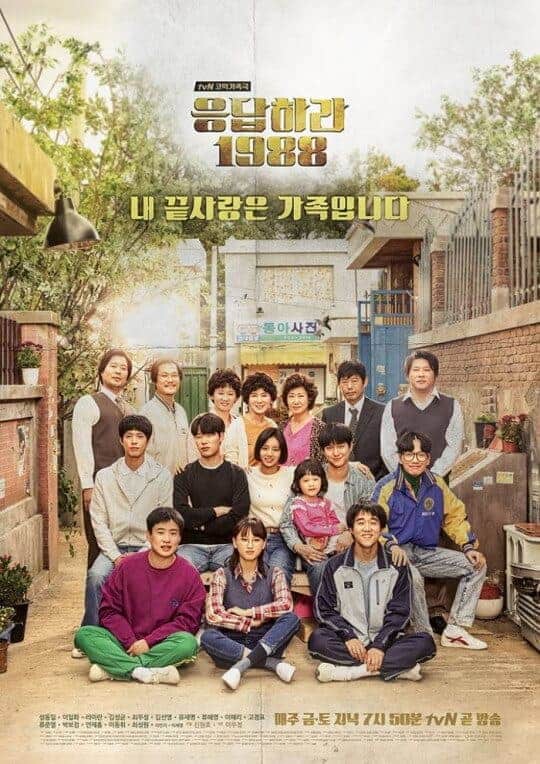 Take a nostalgic walk into the year 1988 where iPhones didn't exist and peek into the lives of 5 families living along the same street in Ssangmundong, Seoul.
This is a raw and unpretentious slice-of-life drama that takes on a variety of themes such as class differences, big dreams and coming-of-age struggles all packed into a memorable masterpiece.
Reviews talk about the emotional and heartwarming episodes and lovable characters that will have you laughing one moment and crying the next. It isn't meant to be fast-paced and each episode runs for about 1.5 hours, but viewers agree the payoff is worth it.
Fun fact: Reply 1988 is part of a series that includes Reply 1994 and Reply 1997, but many have said that 1988 is by far the best!
7. Weightlifting Fairy Kim Bok-joo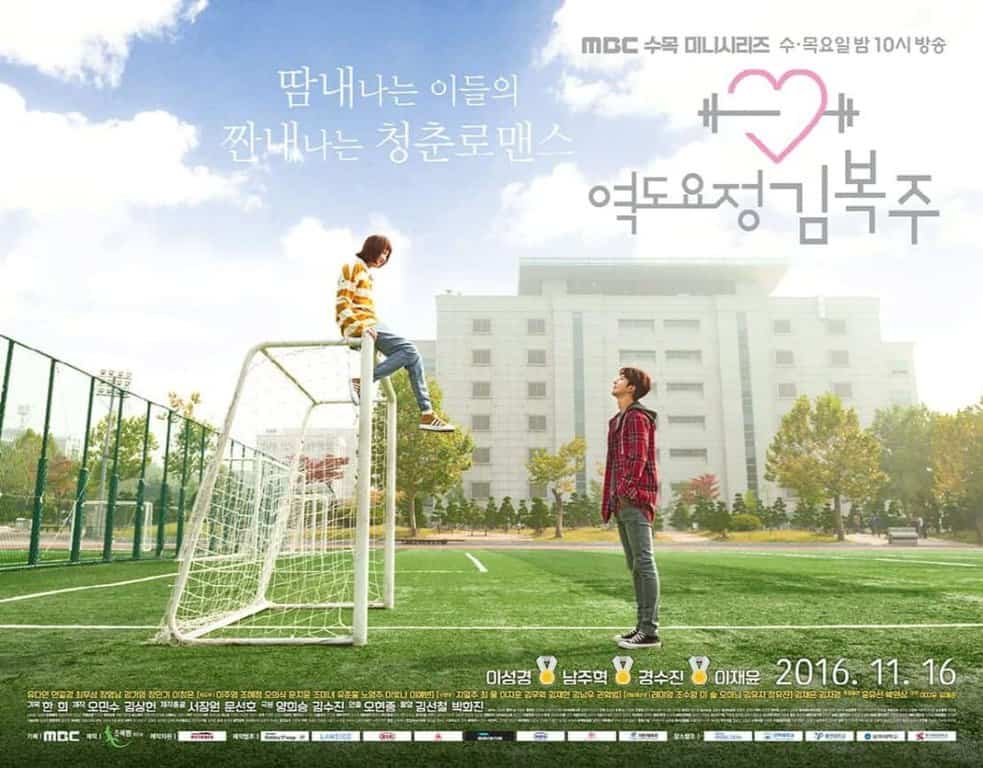 A coming-of-age story about a group of college athletes who are fighting for their dreams and experiences love in the process, this drama bashes gender stereotypes and emphasizes the importance of being surrounded by good people who genuinely want you to succeed.
While it is a light-hearted drama, it does cover important topics such as self-consciousness, eating disorders and mental health.
Reviews talk about how it is a breath of fresh air and the electric chemistry between the two leads. It was also nice seeing a strong female lead (literally) that loves to eat fried chicken and wear sweatpants all day for a change.
Fun fact: this drama was lightly inspired by the life of Olympic gold-medalist and weightlifter, Jang Mi-ran.
8. Signal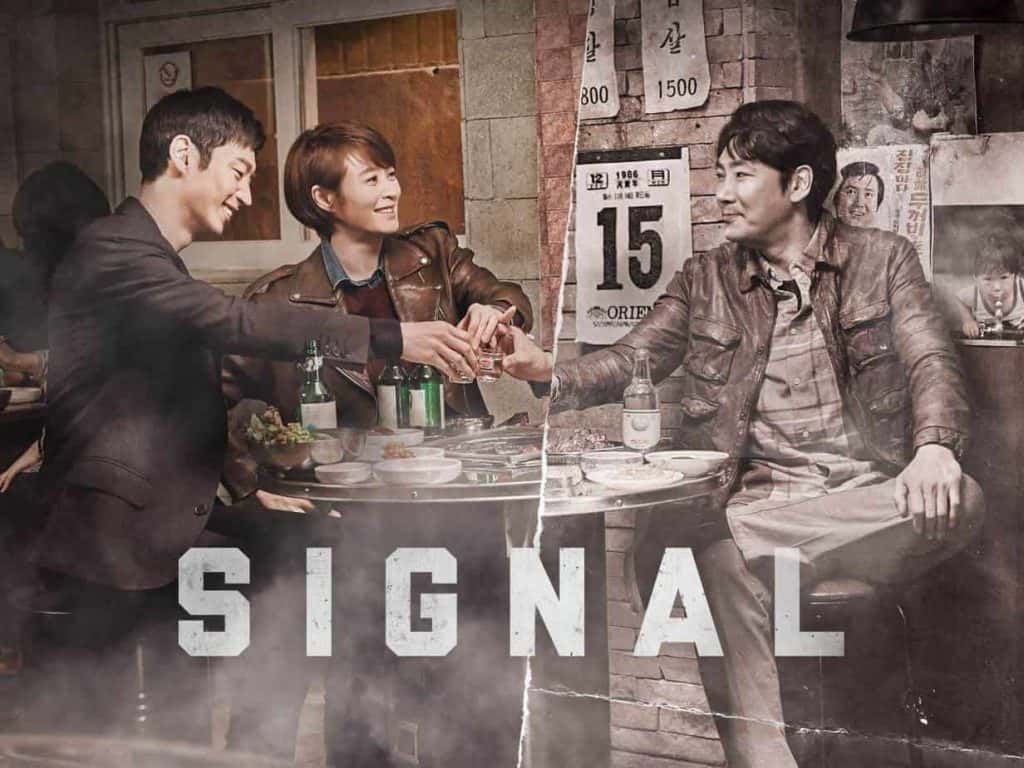 One of the best crime k-dramas you'll ever come across is Signal—where an old-case profiler in 2015 and a detective in 1989 work together to solve a series of related murders spanning three decades.
The catch? They are only able to communicate through a special walkie talkie.
Using the power of both foresight and hindsight, both of them start to solve crimes by preventing them from ever taking place and soon begin to change reality (for better or worse, we'll leave it up to you to decide).

Reviews talk about the well-executed plot that was fast-paced and intense throughout. Many also loved the deep emotional connection between the main characters and how they each shine in their own right.
Fun fact: this drama featured real criminal incidents that happened in Korea where women were being mysteriously murdered.
9. Prison Playbook
A superstar baseball turns into a convict overnight just days before his major league baseball debut and must learn to navigate life in prison if he wants to survive.
At first glance, Prison Playbook seems like your typical prison drama, but the characters are tied together seamlessly and the details in this drama are what makes it so special and endearing.
A drama that dealer with darker themes such as physical abuse, a corrupted justice system, unequal opportunities and so much more.
Reviews talk about the riveting storyline that gets you invested in each character and connect over their personal struggles and issues. Many were reluctant to start the drama but decided to give it a try anyways—and are glad they did!
Fun fact: the same writer and directors as Hospital Playlist and Reply 1988!
10. Flower of Evil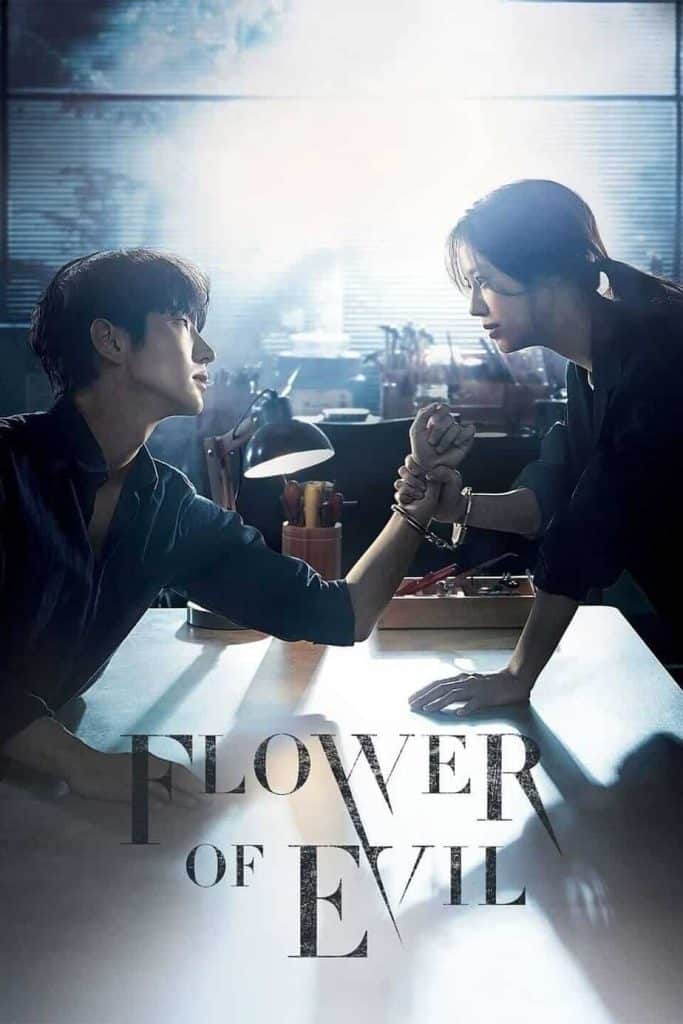 A man hides his identity and cruel past from his wife—a dedicated police officer who begins investigating a series of unexplained murders and eventually tracks down his past.
A refreshing storyline that is fast-paced and full of suspense, each episode will definitely have you on the edge of your seat! The drama also covers the differences between a sociopath and a psychopath, and whether it is possible for them to lead normal lives and build a loving family.
Reviews talk about the intensity of the drama and superb acting skills by the two leads. It's no wonder why people say this is the best k-drama in 2020!
Conclusion
Do you have any reviews and comments to share regarding our choices for the best Korean drama of all time?
At the end of the day, there are tons of good k-dramas out there waiting to be discovered and explored, and we are glad that they are finally getting the recognition they deserve.
If we have missed out on any of your favourites, feel free to reach out to SBO with your feedback!
Explore More Content
Are you featured in this?
Display this exclusive SBO badge proudly on your website and get more sales!