10 Best Japanese Anime in Singapore to Binge-Watch [2022]
This post is for the inner otakus in all of us.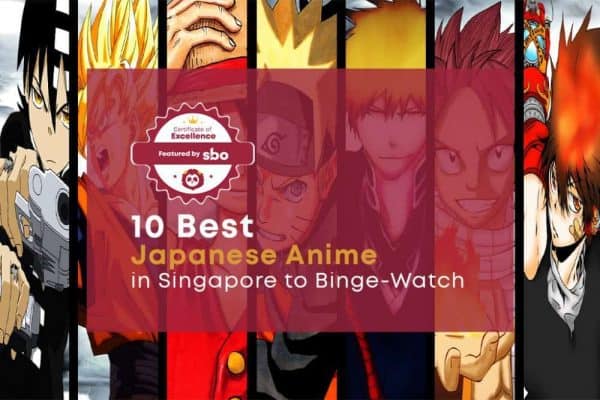 The COVID-19 pandemic may have changed the face of entertainment forever. As the unprecedented crisis kept Singaporeans cooped at home, Singaporeans have had to turn to Google Box and other media devices more than usual.
Singaporeans are turning to light-hearted Asian works and children's fare has also been a hit. These include Japanese anime in Singapore, which are known for their ability to connect with their audiences regardless of their age group (think: Naruto).
Hooked? In this post, we've gathered all the necessary details to compile a list of the 10 best Japanese anime in Singapore for you to binge-watch at home.
1. Naruto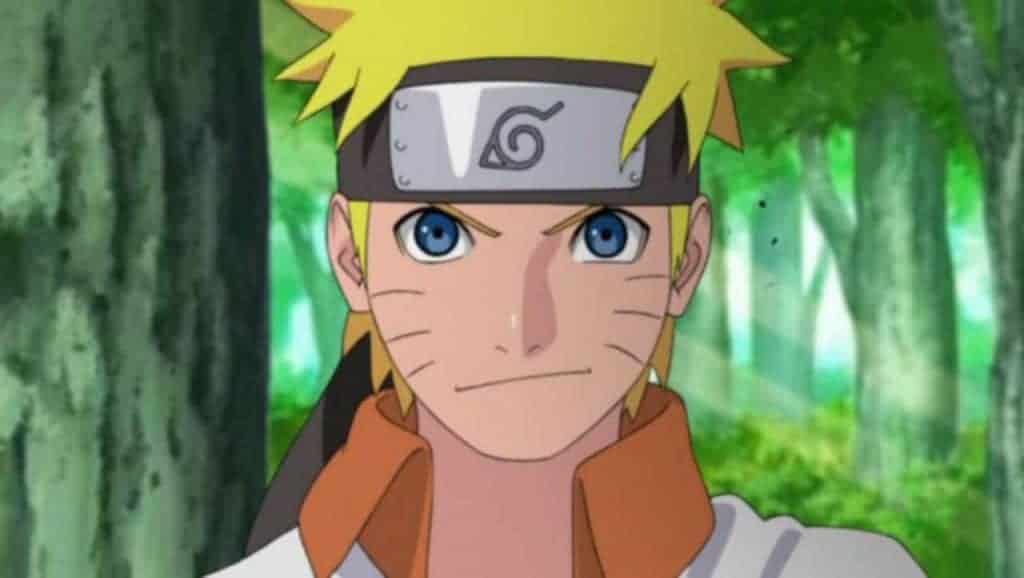 A fan of both ninjas and Japanese anime? If so, you must give Naruto a try. Audience reviews praise Naruto for its tear-jerking humour and emotional storyline.
It tells the story of Naruto Uzumaki, a young ninja who seeks recognition from his peers and dreams of becoming the Hokage, the leader of his village. The story is told in two parts – the first set in Naruto's pre-teens, and the second in his teens.
The series is based on two one-shot manga by Kishimoto: Karakuri (1995), which earned Kishimoto an honorable mention in Shueisha's monthly Hop Step Award the following year, and Naruto (1997). Naruto received numerous awards during its airing, including the "Best Full-Length Animation Program Award" in the Third UStv Awards and the 38th "Best Animated Show" in IGN's Top 100 Animated Series.
The Japanese anime in Singapore is available on streaming sites like Netflix and Crunchyroll.
2. One Piece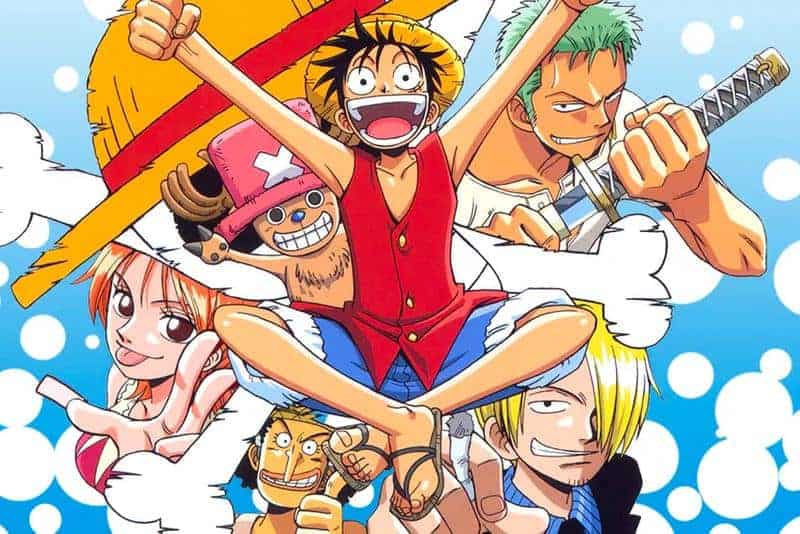 One Piece (ワンピース Wan Pīsu) is an animated series based on the manga of the same name, produced by Toei Animation. Premiering in October 1999, it has currently aired over 950 episodes (along with 14 theatrical films and many more TV specials and OVAs), and been exported to more than thirty nations worldwide.
The series focuses on Monkey D. Luffy, a young man who, inspired by his childhood idol and powerful pirate "Red Haired" Shanks, sets off on a journey from the East Blue Sea to find the titular treasure and proclaim himself the King of the Pirates.
The One Piece anime is—particularly compared to other long-running anime—extensively faithful to its source material, adapting nearly all of the manga's story content with a minimum of deliberate contradiction. Though it has altered and rearranged a number of the manga's elements, it typically does so for time or content-rating purposes; when such changes contradict material later established by the manga, they are by default ignored, with the manga taking precedence.
The Japanese anime in Singapore is available on streaming sites like Netflix and Crunchyroll.
3. Sword Art Online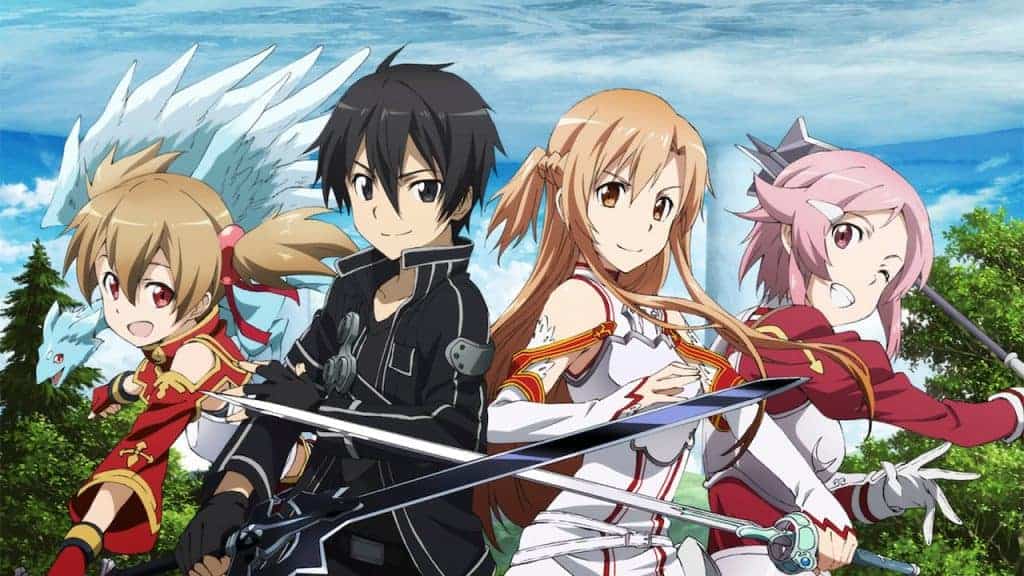 Sword Art Online is an anime television series based on the light novel series of the same title written by Reki Kawahara and illustrated by abec.
The anime adaptation of Sword Art Online was announced at Dengeki Bunko Autumn Festival 2011, along with Reki Kawahara's other light novel series, Accel World. The anime is produced by Aniplex and Genco, animated by A-1 Pictures and directed by Tomohiko Ito with music by Yuki Kajiura.
The story of the first season (which, in our opinion, is the best season in the series!) follows the adventures of Kazuto "Kirito" Kirigaya and Asuna Yuuki, two players who are trapped in the virtual world of "Sword Art Online". They are tasked to clear all 100 Floors and defeat the final boss in order to be freed from the game.
The Japanese anime in Singapore is available on streaming sites like Netflix and Crunchyroll.
4. Spirited Away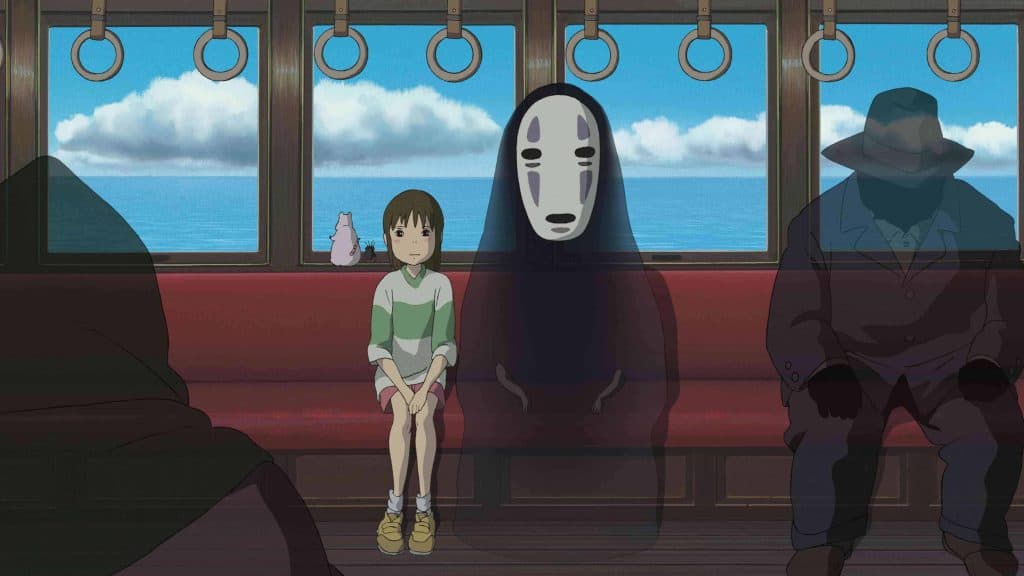 Spirited Away is a 2001 Japanese animated fantasy film written and directed by Hayao Miyazaki, animated by Studio Ghibli for Tokuma Shoten, Nippon Television Network, Dentsu, Buena Vista Home Entertainment, Tohokushinsha Film, and Mitsubishi. The film stars Rumi Hiiragi, Miyu Irino, Mari Natsuki, Takeshi Naito, Yasuko Sawaguchi, Tsunehiko Kamijō, Takehiko Ono, and Bunta Sugawara.
Spirited Away tells the story of Chihiro Ogino (Hiiragi), a 10-year-old girl who, while moving to a new neighbourhood, enters the world of Kami (spirits of Japanese Shinto folklore). After her parents are turned into pigs by the witch Yubaba (Natsuki), Chihiro takes a job working in Yubaba's bathhouse to find a way to free herself and her parents and return to the human world.
Spirited Away notably won the Academy Award for Best Animated Feature at the 75th Academy Awards, making it the first and only hand-drawn and non-English-language animated film to win the award.
The Japanese anime in Singapore is available on streaming sites like Netflix and Disney.
5. Attack On Titan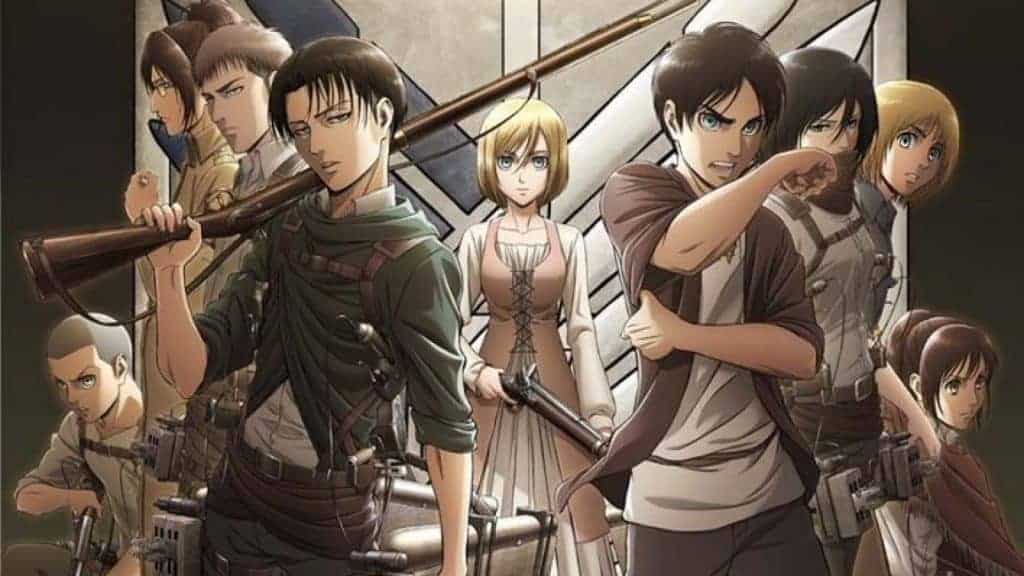 Attack on Titan is an anime series based on the manga of the same name by Hajime Isayama. It was produced by Wit Studio and Production I.G for the first three seasons and by MAPPA for the fourth. The first season began airing in Japan on April 7, 2013, on Mainichi Broadcasting System.
Attack on Titan is set in a world where humanity lives inside cities surrounded by enormous Walls that protect them from Titans, gigantic humanoid creatures who devour humans seemingly without reason. The story centers around Eren Jaeger, his adoptive sister Mikasa Ackermann, and their childhood friend Armin Arlelt, whose lives are changed forever after the appearance of a Colossal Titan, which brings about the destruction of their home town and the death of Eren's mother.
Vowing revenge and to reclaim the world from the Titans, Eren, Mikasa, and Armin join the Scout Regiment, elite soldiers who fight Titans outside the Walls.
The Japanese anime in Singapore is available on streaming sites like Netflix and Crunchyroll.
6. Death Note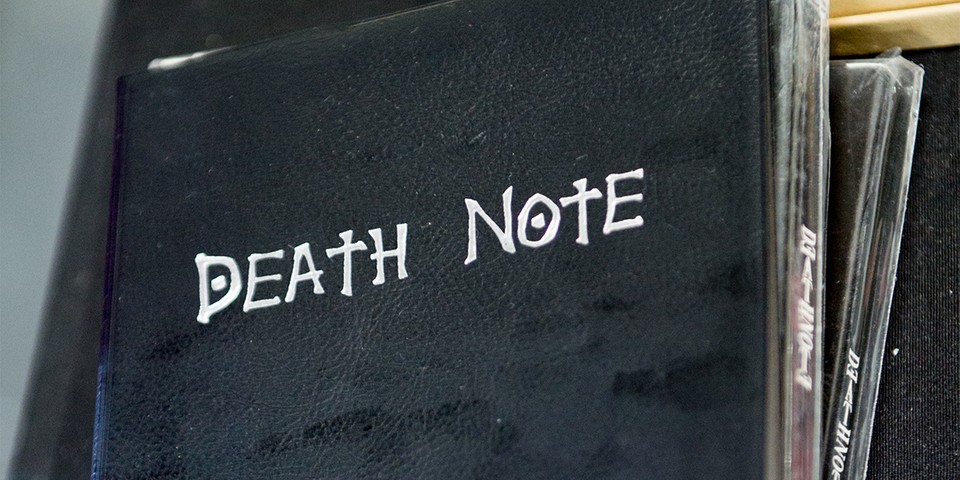 Have a penchant for horror Japanese anime in Singapore? Death Note is a 37-episode anime series based on the manga series of the same name written by Tsugumi Ohba and illustrated by Takeshi Obata. It was directed by Tetsurō Araki at Madhouse and originally aired in Japan on the Nippon TV (NTV) network every Tuesday, from October 3, 2006, to June 26, 2007.
The plot revolves around high school student Light Yagami, who decides to rid the world of evil with the help of a supernatural notebook called a Death Note. This book causes the death of anyone whose name is written in it and is passed on to Light by the Shinigami Ryuk after he becomes bored within the Shinigami world.
Audience reviews laud Death Note for its brilliant execution and original, inventive storyline. Most also praise it for its ability to keep the audience in suspense.
The Japanese anime in Singapore is available on streaming sites like Netflix and Crunchyroll.
7. JoJo's Bizarre Adventure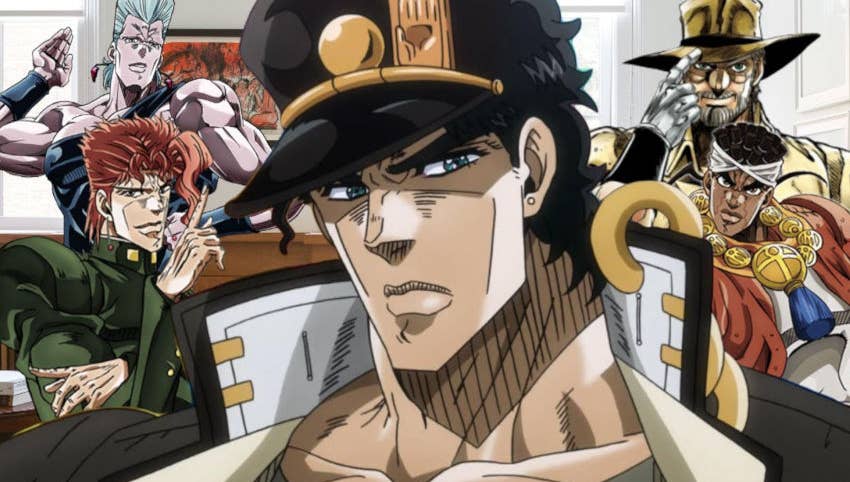 JoJo's Bizarre Adventure, also known as JoJo's Bizarre Adventure: The Animation, is a four-season Japanese anime television series produced by David Production.
An adaptation of the Japanese manga of the same name by Hirohiko Araki, the series focuses on the mysterious adventures of the Joestar family across generations, from the end of the 19th century to modern times. The series was broadcast on Tokyo MX before entering syndication.
The Japanese anime in Singapore tells the story of the Joestar family, a family whose various members discover they are destined to take down supernatural foes using powers that they possess. The story is split up into unique parts, each following a member of the Joestar family, who typically have names that can be abbreviated to the titular "JoJo".
The Japanese anime in Singapore is available on streaming sites like Netflix and Crunchyroll.
8. Detective Conan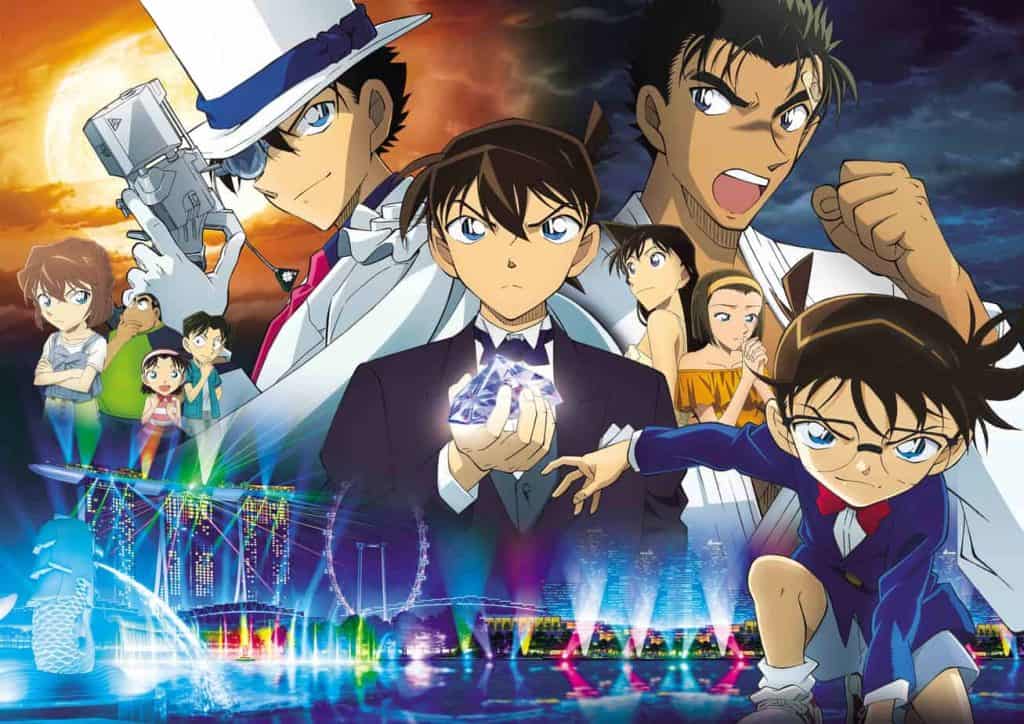 A fan of the mystery genre? Detective Conan tells the story of a detective whose physical age was chemically reversed to that of a prepubescent boy but must hide his true mental development. Shinichi Kudo, a seventeen year old master detective, had it all. He could solve any case brought to his attention and in record time.
Detective Conan airs every Saturday with a playtime of 30 minutes, around 6:00am until 6:30am on NTV since January 8, 1996. There are currently 900+ episodes that have already aired, all the while still remaining an ongoing series. The popularity of Detective Conan has invoked the creation of Live Action Series, Movies, OVAs (Original Video Animation) and TV Specials which include Magic Kaito.
At the end of each episode, there is hint giveaway called "Next Conan's Hint", which shows a clue that can solve or push through the case which is also meant to enjoy families who are living around Japan to figure out the culprit before Conan does.
The Japanese anime in Singapore is available on streaming sites like JustWatch and Crunchyroll.
9. Your Name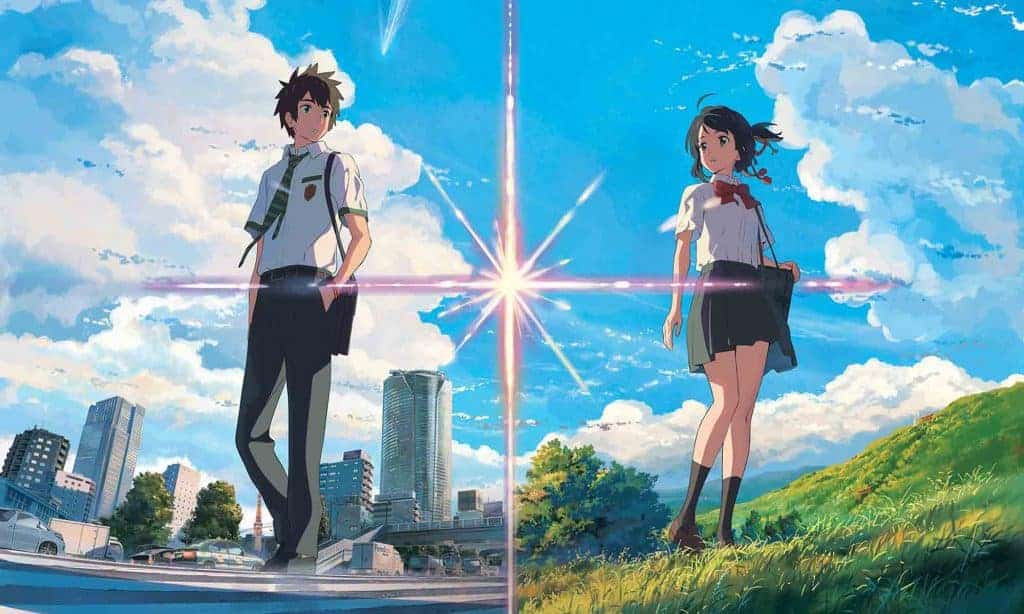 Your Name is a 2016 Japanese animated romantic fantasy film produced by CoMix Wave Films. It depicts a high school boy in Tokyo and a high school girl in the Japanese countryside who suddenly and inexplicably begin to swap bodies.
The film was commissioned in 2014, written and directed by Makoto Shinkai. It features the voices of Ryunosuke Kamiki and Mone Kamishiraishi, with animation direction by Masashi Ando, character design by Masayoshi Tanaka, and its orchestral score and soundtrack composed by Radwimps. A light novel of the same name, also written by Shinkai, was published a month prior the film's premiere.
The film won Best Animated Feature Film at 49th Sitges Film Festival, the 2016 Los Angeles Film Critics Association Awards, and the 71st Mainichi Film Awards, and was nominated for Best Animation of the Year at the 40th Japan Academy Prize.
The Japanese anime in Singapore is available on streaming sites like GoGoAnime and Amazon Prime Video.
10. A Silent Voice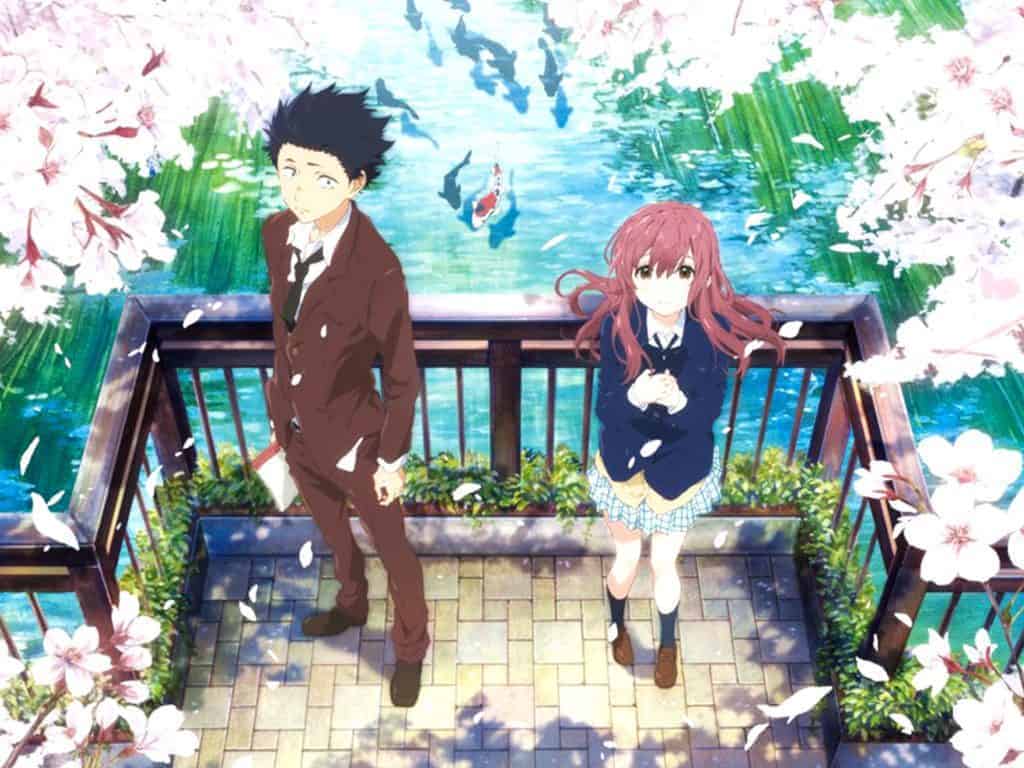 A Silent Voice is a 2016 Japanese animated family drama film produced by Kyoto Animation, directed by Naoko Yamada and written by Reiko Yoshida, featuring character designs by Futoshi Nishiya and music by Kensuke Ushio.
It is based on the manga of the same name written and illustrated by Yoshitoki Ōima. The film premiered in Japan on September 17, 2016, and worldwide between February and June 2017.
The anime's plot chronicles the experiences of a high school girl who is bullied. After being bullied mercilessly, she transfers to another school. Years later, one of her former tormentors sets out to make amends. Will she forgive the tormentor?
The critics at Rotten Tomatoes say, "As beautifully crafted as it is powerfully written, A Silent Voice looks at teen bullying from a soberingly hard-hitting perspective that's uncommon for the animated medium."
The Japanese anime in Singapore is available on streaming sites like JustWatch.
Conclusion
Do you have any reviews and comments to share regarding our choices for the best Japanese anime in Singapore?
While SBO is committed to supporting our local businesses, we welcome any feedback and anonymous sharing regarding your experience with the listed Japanese anime in Singapore.
We hope that this guide will be useful in helping you to make an informed decision when it comes to finding the best Japanese anime in Singapore.
Featured Image by Pinterest
Explore More Content
Are you featured in this?
Display this exclusive SBO badge proudly on your website and get more sales!