10 Best Places to Buy Indoor Plants in Singapore for the Budding Plant Lovers! [2023]
Here are the some of the best places to buy Indoor Plants in Singapore.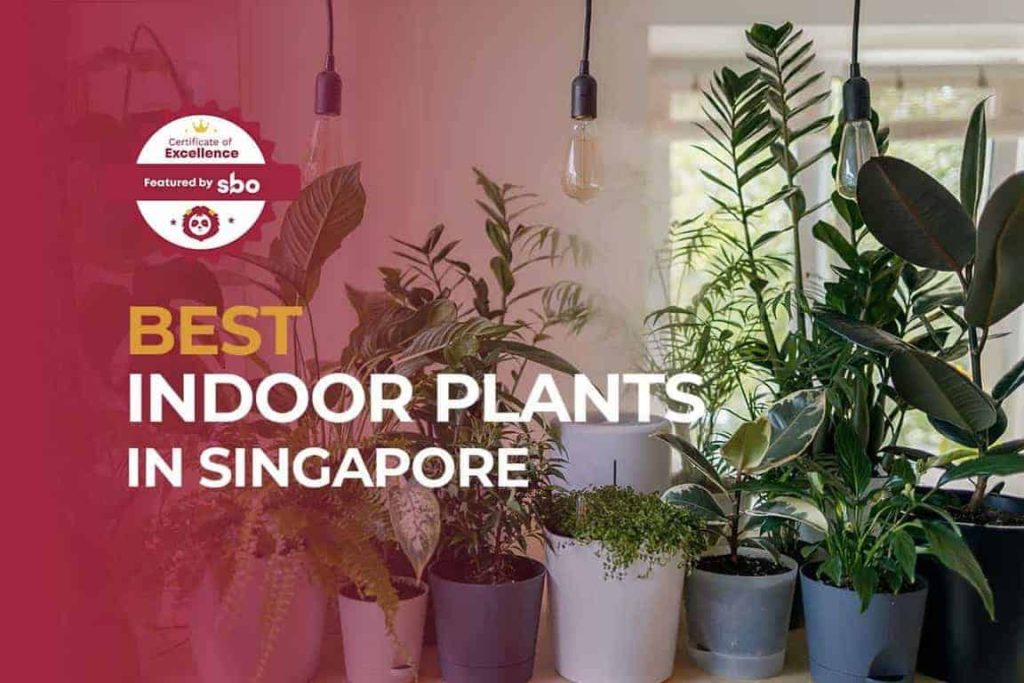 Now that Work from Home is the default mode and it may not be lifting for a while, why not try and spruce things up in your own home with some indoor plants?
Whether it's a pot of pretty flowers or just a simple cactus, houseplants can certainly play a lot of roles. Just look at the number of community gardens that bring people together through their love of gardening.
What is more, it can also act as the beautiful interior décor that can just fit in the next Instagram trend!
It can even help by converting carbon dioxide to oxygen, giving your home the fresh air that you need when it's photosynthesising. So why not bring home that one plant that will help bring a relaxing atmosphere to your abode? Here are the 10 Best Places to Buy Indoor Plants in Singapore!
1. Tumbleweed Plants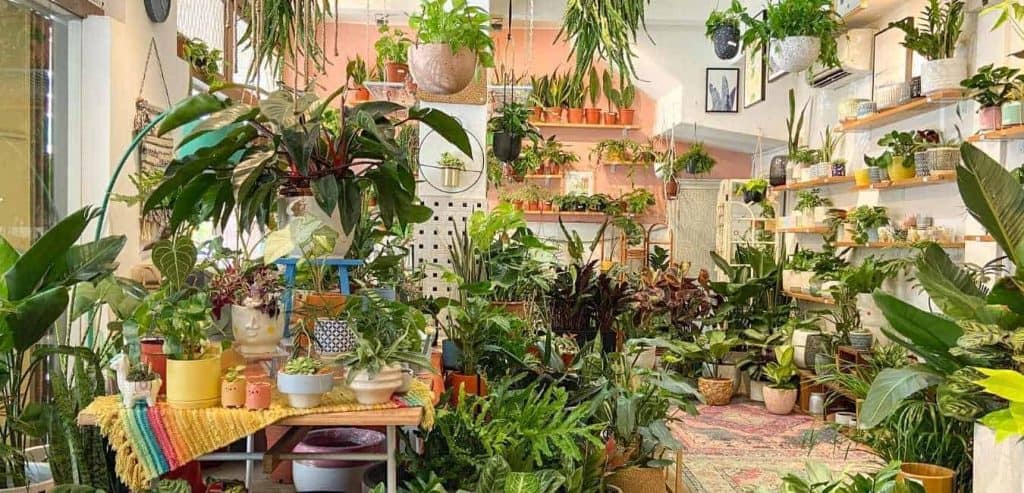 Housing one of the biggest collection of plant-related products in Singapore, Tumbleweed may just have what you need to spruce up your spaces with plants.
Its stock of ferns, giant cacti and other lush leafy greens may just leave you spoilt for choice. After all, the plants available in the store are easy to maintain and suited for indoors.
Being one of the prettiest stores as well, it also has a variety of hand-painted vases, woven baskets and pots in pale but charming colours.
Check out creative items like their Misfit Picassos, Melting Pot Mini or animal-based planters that can house your plants, or get an extra touch of colour with the variety of handmade ceramics.
Do also take a look at unique plant accessories like hanging domes from Capra Designs, as well as the gifts that have that are not related to plants, which can be given for a special occasion.
2. House of Plants SG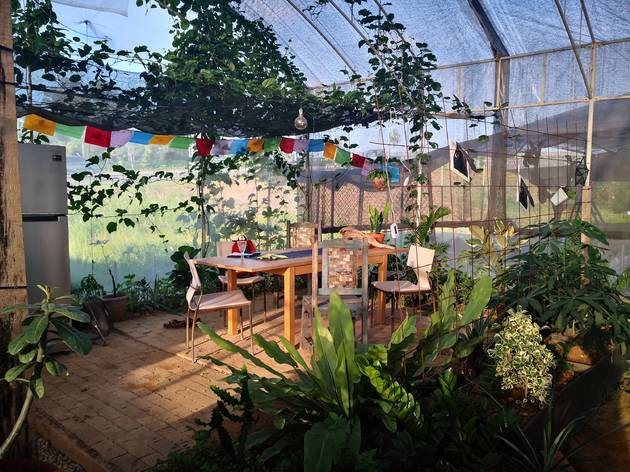 You will definitely love the vibes that surround this place if you ever visit. There is always music playing and fresh plants on display at this establishment. What is more, the prices of the plants are also reasonable. Most of these plants are suitable for the indoors, such as the Monstera and Philodendron. There are also plants such as Alocasia Dragon Scale and crocodile fern.
Should the place be too far for you, or you cannot make it to the store for any reason, they have an online store available that displays the same collection of plants. One thing about their online store is, you are guaranteed to receive the exact same plant as advertised in the pictures.
3. Potta Plantta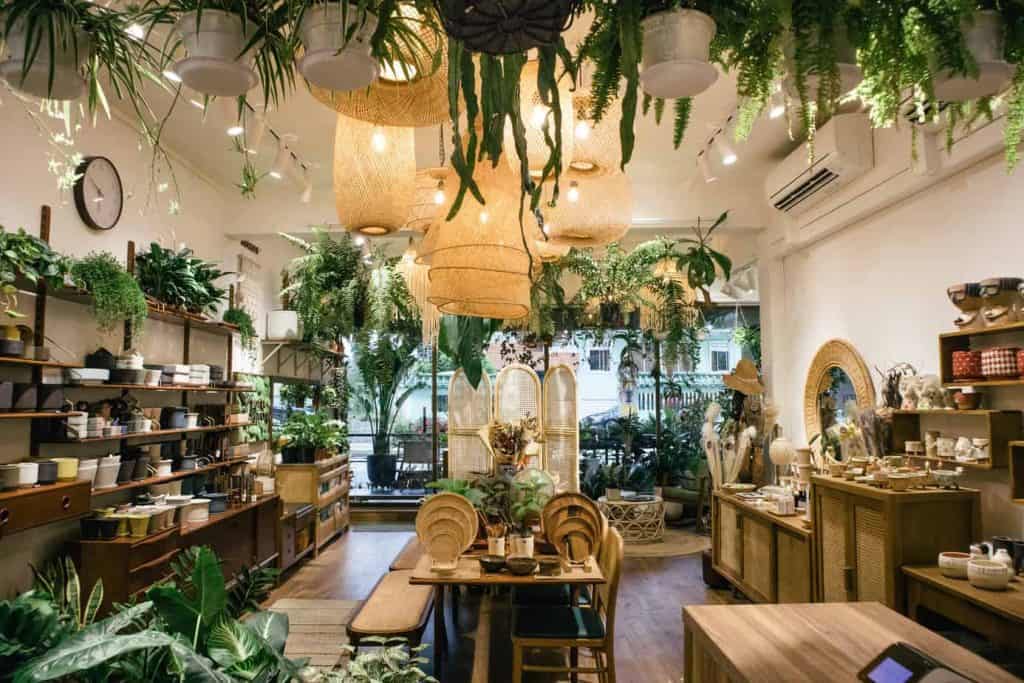 If you ever need a quick getaway from city life and have a feel of what it is like to be surrounded by nature, stop by this gorgeous plant store.
With calming interior that is painted brown and green from all around, and having what looks like natural wood as flooring, it offers a soothing vibe to those who step through the doors.
While you are at it, why not check out their collection of indoor plants, such as ferns and peace lilies?
Remember to also check out their pots and planters. After all, the store is known for their aesthetic planter stands and adorable plant pots that would make a beautiful decoration for any room. Looking to repot?
They have woven rattan stands and seagrass baskets that have cute tassels hanging off them. The plants are repotted with a unique potting plant that helps avoid situations such as overwatering.
With a collection of quirky hand-designed pots by Southeast Asian artists, why go for the conventional when you can have the unique?
4. Song Lang Garden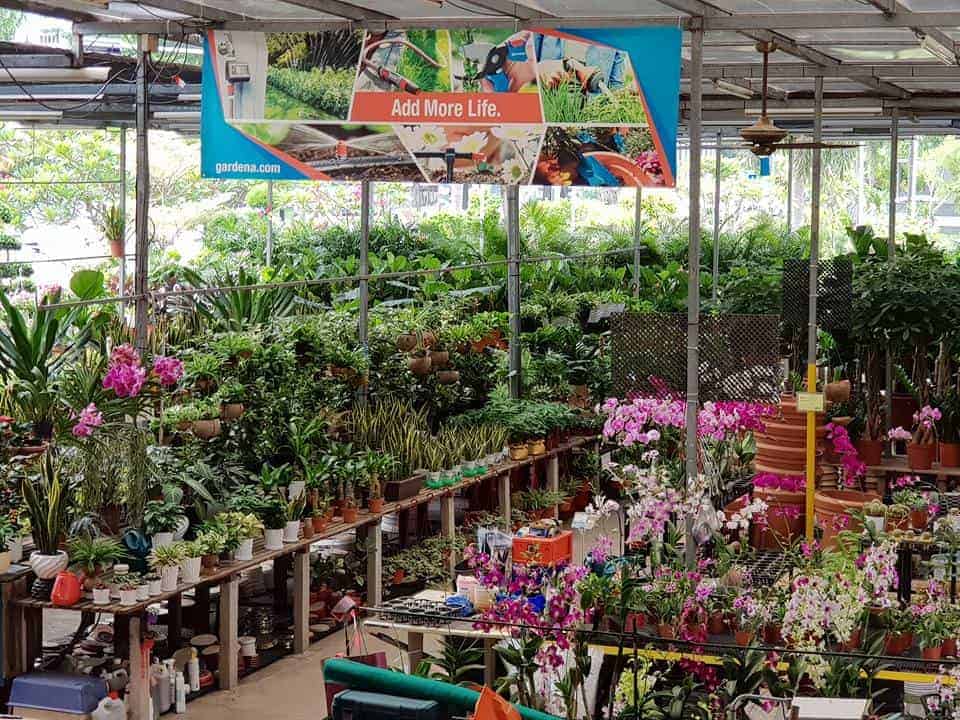 Wish to upgrade your gardening skills? Well, Song Lang Garden has got you covered. Supplying a huge range of both indoor and outdoor plants, such as trees, shrubs, different types of orchids and even air plants.
They also stock herbs and seeds, so whether you have a large backyard or are looking for a plant that can thrive indoors, they have it all here.
Even if you are not looking for plants, there is also a selection of gardening equipment for your gardening needs.
They also offer helpful tips such as answering questions you may have and advice given on getting started when it comes to plant maintenance, such as watering tips and its frequency. Should you need advice, you can even reach out to them.
5. The Nursery Singapore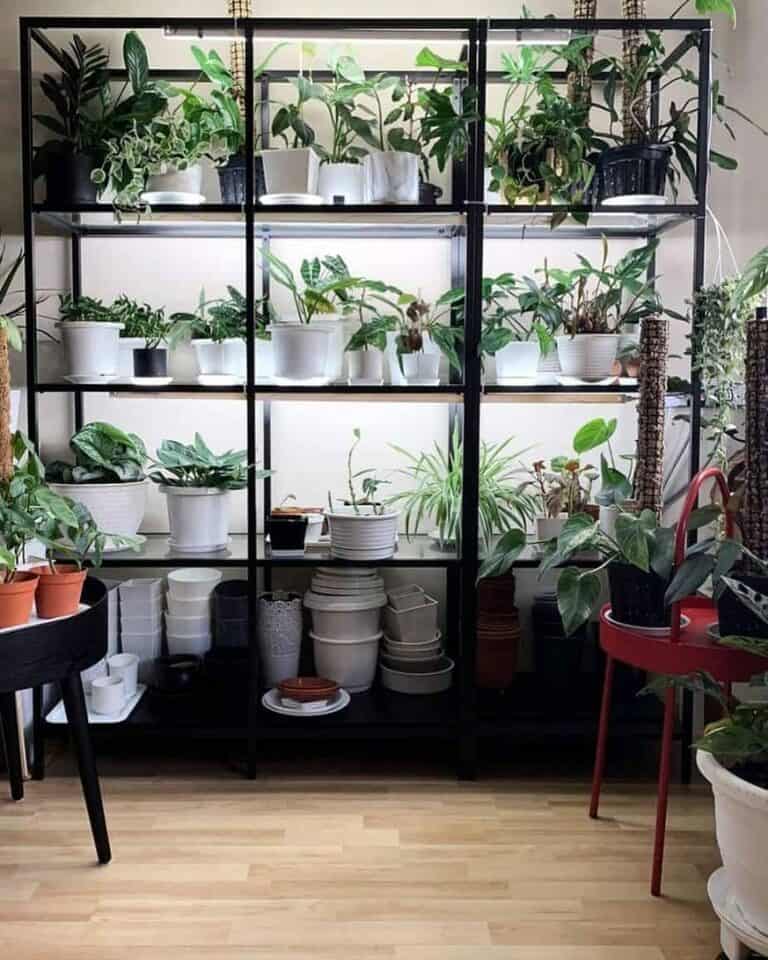 Located in King George's Building, The Nursery stands out as one of the definite places to stop by when you're shopping for plants. The huge establishment stocks a wide variety of plants, such as cacti (and some rare types of it), ferns, air plants, herbs, outdoor plants, and more. There is also a large variety of pots and gardening items that you can pick up while you are here.
Since indoor plants can improve air quality, benefit you mentally, and spice up your space, why not come over to this nursery and pick a plant? After all, from the highly desired plants to simple but pretty planters, they have everything you need.
6. World Farm Co Pte Ltd (Hua Hng Trading Co Pte Ltd)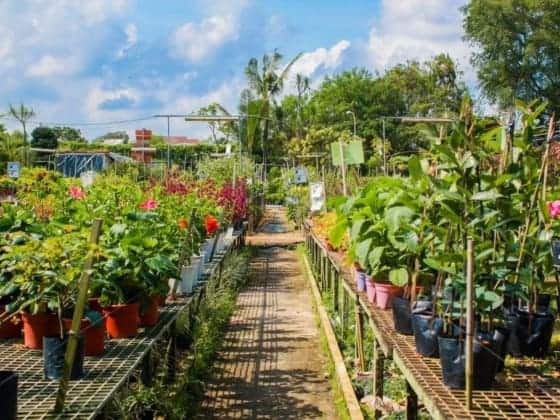 Having started in 1981, World Farm Co Pte Ltd (or Hua Hng Trading Co) can be considered one of Singapore's frontline wholesale & retail garden centres. Also a propagation nursery for plants, it is a one-stop-shop if you need plants and gardening supplies. They even provide services such as landscaping design and build, renting plant for event display, farm visits, and even educational activities.
As their plants are sourced from overseas, they have a large collection of plants such as banana leaf plants, Cameron Highlands, and Zamioculcas zamiifolia. You'll be spoilt for choice with the amount of different cacti and flowering garden plants they have at their establishment! Why not grab a trolley, and pick out the things you need for your horticulture hobby?
7. Chin Ling Nursery | Landscape Services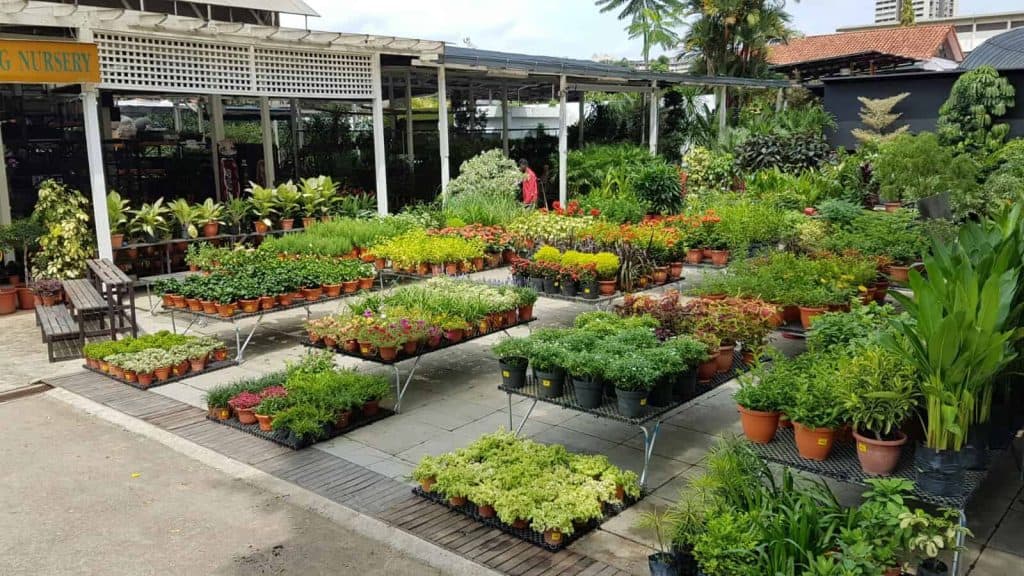 With the place being bright, airy and with well-organised plants, it is a great place to stop by, even if you are just here to browse. This establishment is also clean and boasts a wide variety of houseplants, pots and planters, outdoor furniture and even garden art.
What is more, their prices are also reasonable, which really tempts customers to make a purchase even if they are only there to look around.
Moreover, Chin Ling Nursery is also a reputable Landscape specialist, and they can create amazing-looking outdoor living spaces for private residential buildings, bringing life into concepts. They can help add the luxury outdoor to your dream home, from design on paper to the actual construction.
They also won awards such as LIAS Award of Excellence and Singapore's Outstanding Enterprise 2015. So if you are in need of revamping your outdoor backyard, why not engage them?
8. Pick a Plant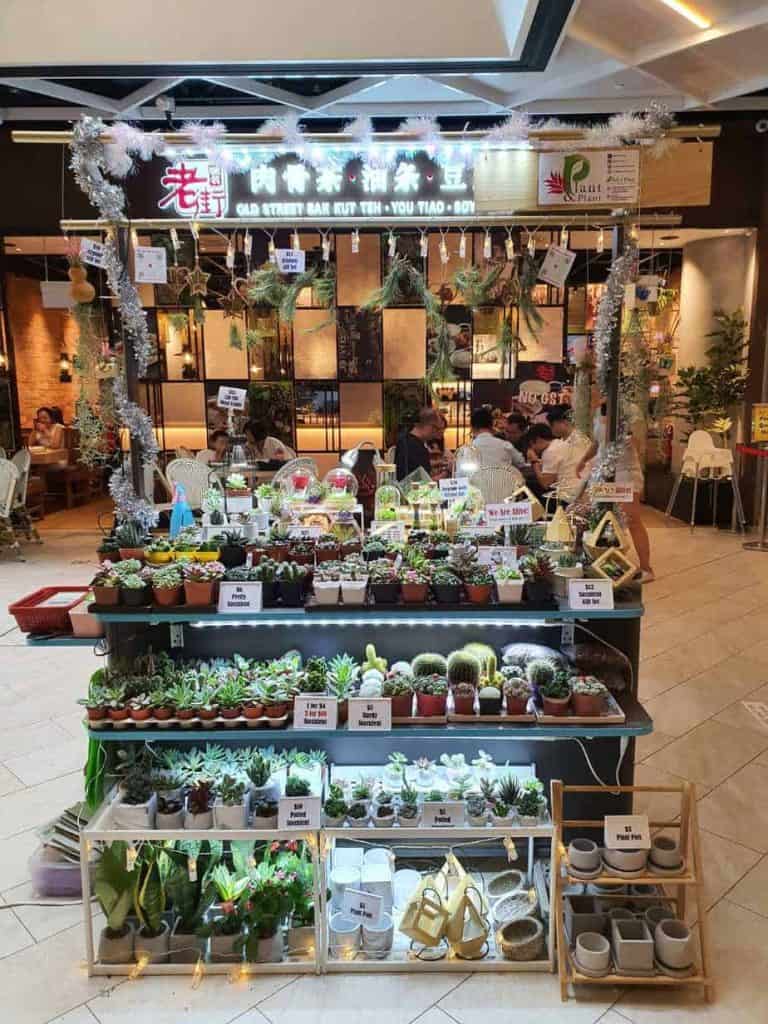 Prefer a low-maintenance or fuss-free plant? Well, you have come to the right place at Pick a Plant. Founded by Kevin Cheong more than a decade ago, they have plenty of air plants, and their source of which nutrients are from the air. In fact, they don't require soil to grow!
Pick a Plant has one of the largest collections of this low-maintenance plant. As they usually import their air plants, they also have an interesting variety available, just as the reviews claimed.
They also have an online retail front on Shopee offering convenience to customers. Sometimes, they facilitate a Pick a Plant workshop to implant air plant knowledge among Singaporeans. Allow yourself to be welcomed by warm staff that provide excellent services and affordable prices.
9. A Tilly A Day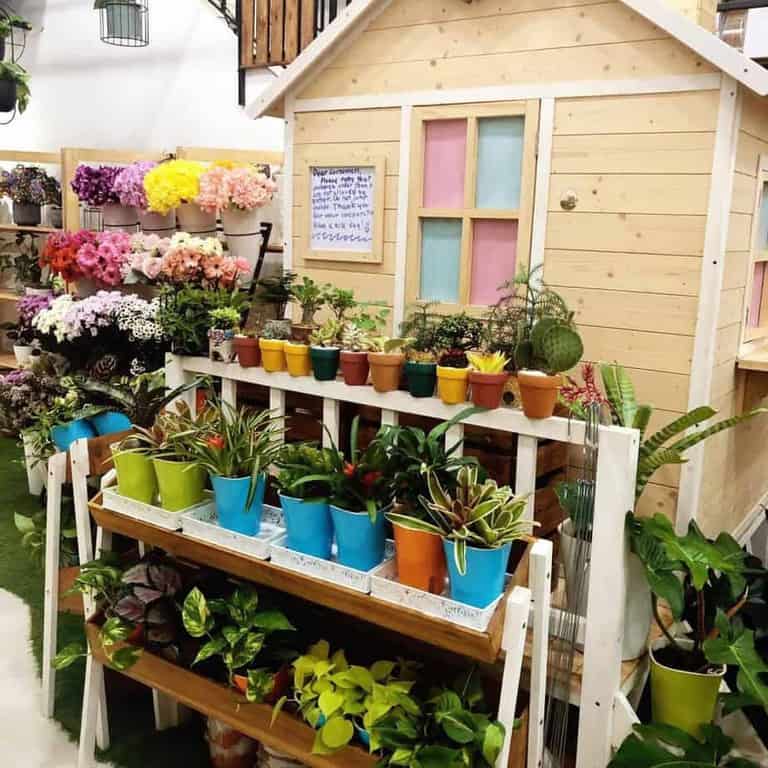 Named after the scientific name for air plants, tillandsia, A Tilly A Day contains a large collection of them, from the bulbous and resembling an onion to those with many leaves and flowers.
The good thing about air plants is that it doesn't need much to survive. All it needs is some water misting and maybe a bath once in a while.
If you love greenery, gardening, crafting or just taking your gardening hobby to another level, try it out here!
Why not get some hands-on experience at A Tilly A Day's DIY terrarium workshop? Over there, you can customise and add your own style to give that typical terrarium a twist.
They also offer customised, ready-made terrariums for your home or the office. After all, giving the home or the office a little green touch helps liven the space and give off the calming atmosphere.
They even offer DIY terrarium projects that can be done alone or in groups. Why not let loose your creativity juices, and build your own garden in a jar?
10. Hortus-Culture Sg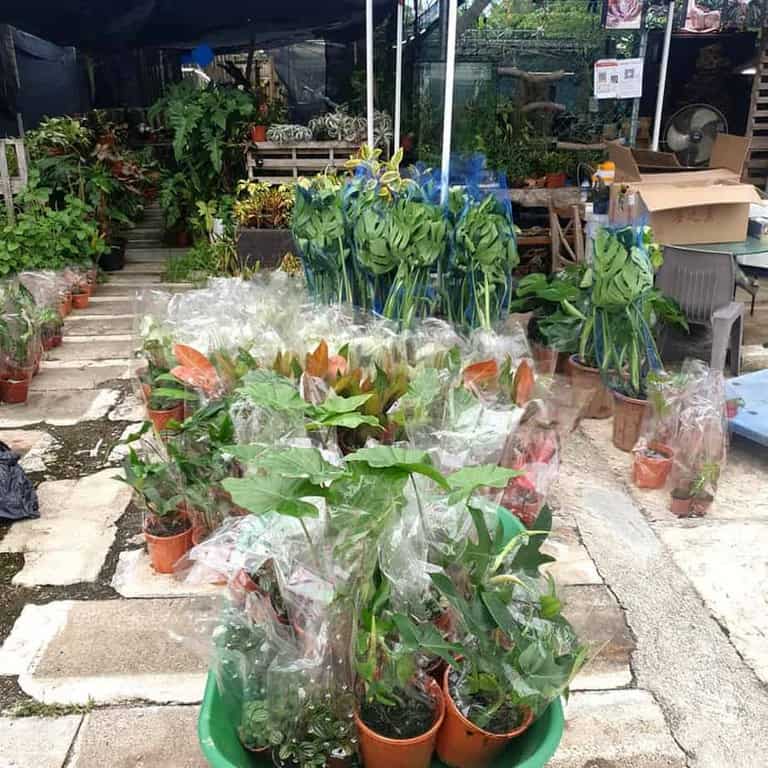 Opened by Eugene Ng, who is zealous and green-thumbed, Hortus-Culture Sg kickstarted in 2016 and has been holding out strong ever since. This shop was established with one goal in mind- to share the owner's love for desktop hydroponics and ornament plant-scaping. If you want to fuel your horticulture hobbies, you have come to the right place.
After all, Hortus-Culture Sg has a huge collection of beautiful plants and there is always something unique in the collection, whether it's cacti or aroids. In fact, when the instruction to rare collectors' grade cacti was made, they became Hortus Culture's special offerings to the avid plant collectors looking for the rare plant to add to their collection. They can even take plants home in the beautiful handmade pots decorated with dazzling stones available.
Conclusion
Plants are not just beautiful, but they can be useful too. So why not get one for your home to give it the cheery touch?
What kind of plants do you like to look at? Or what kind of plants would you like to have if given the chance? Let us know in the comments which are your favourite types of plants in Singapore!
If you're more inclined towards getting home décor for your home to brighten it up, read on as we also have the best home decors in Singapore to liven up your abode!
Featured Image by vadim kaipov on Unsplash
Explore More Content