10 Best Dog Grooming in Singapore to Make Them Look Good [2023]
Get your furkid groomed to bloom with you snap up a slot at these 10 best dog grooming in Singapore!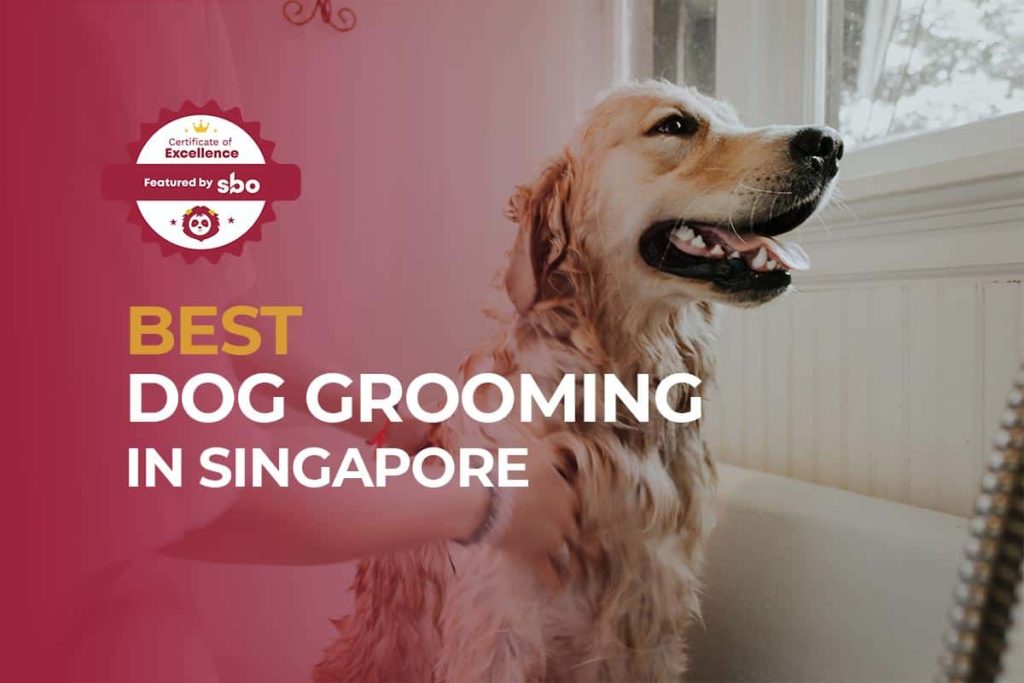 Dog grooming isn't just to look dapper; it gives plenty of health-related benefits to your furry pal. Think of it this way: just like how brushing your teeth keeps cavities away, grooming also helps to keep your pup in tip-top shape and minimise potential problems.
Between choosing to DIY to save some expenses and sending your beloved furkid to professionals, we definitely recommend getting a skilled and knowledgeable expert to manage your pet.
To simplify things and make it easier for you, we've narrowed down the 10 best dog grooming in Singapore!
1. Pawpy Kisses Pet Shop & Pet Grooming Services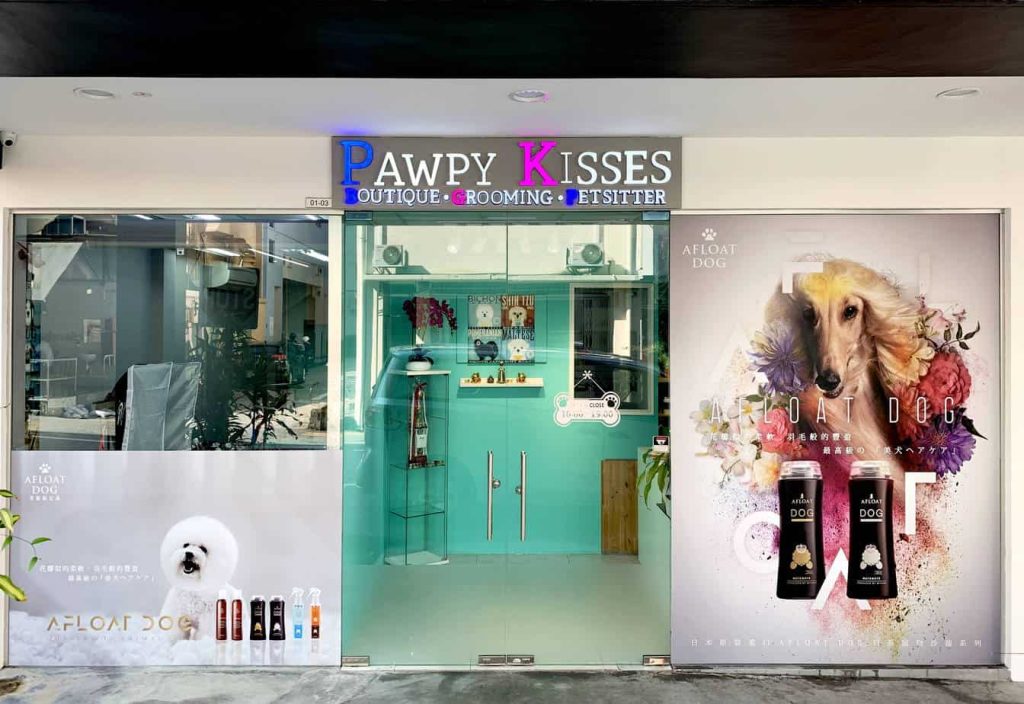 Passionate and professional, the team at Pawpy Kisses is skilled at pet grooming with each member having his or her own individual specialty.
Get your pup groomed in a hygienic, safe and serene environment for a smooth and stress-free experience. Dogs are just as sensitive as humans, so you want yours to be cheerful and chuffed in a calming setting.
Basic dog grooming services are extensive, from the plucking of inner ear fur to the deep cleaning of ears and protection powder. Give your pup a spa day with its swanky spa treatment to fully relax and emerge with a glossy coat of fur!
Delighted customers attest in the reviews that their pets loved the grooming experience, pleasant service and fur-bulous customer service.
2. Doggylicious Studio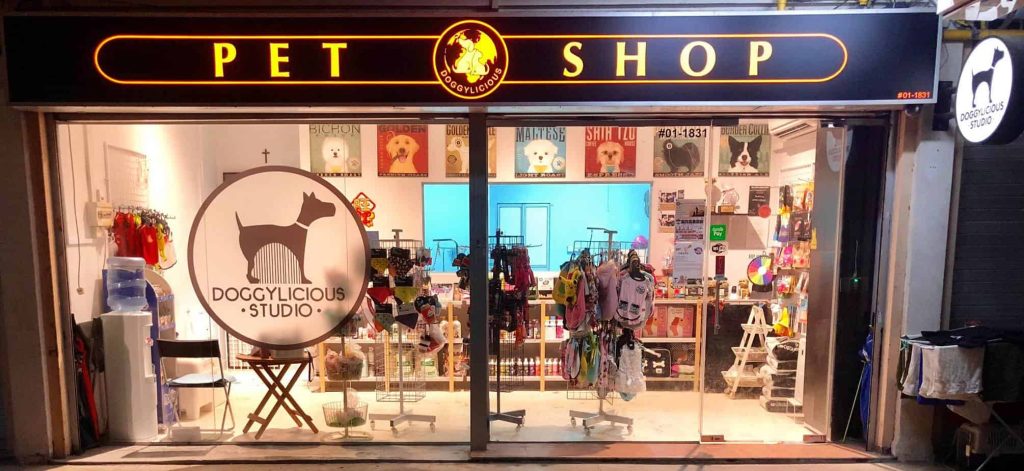 No time to send or pick up your pup for its next grooming session? Doggylicious delivers your freshly groomed precious pet right up to your doorstep!
Let it arrange islandwide pet transport that involves picking your pup up from your place to the studio before sending it back at affordable rates. A clean, comfortable and qualified dog groomer, it has also cinched multiple awards over the past few years.
It specialises in summer clips, shaving, creative styling and full-breed scissoring clips that can be easily maintained and managed. Customers agree that the transport service is convenient and acknowledge the standard of grooming in the reviews.
3. Shaggy Hangout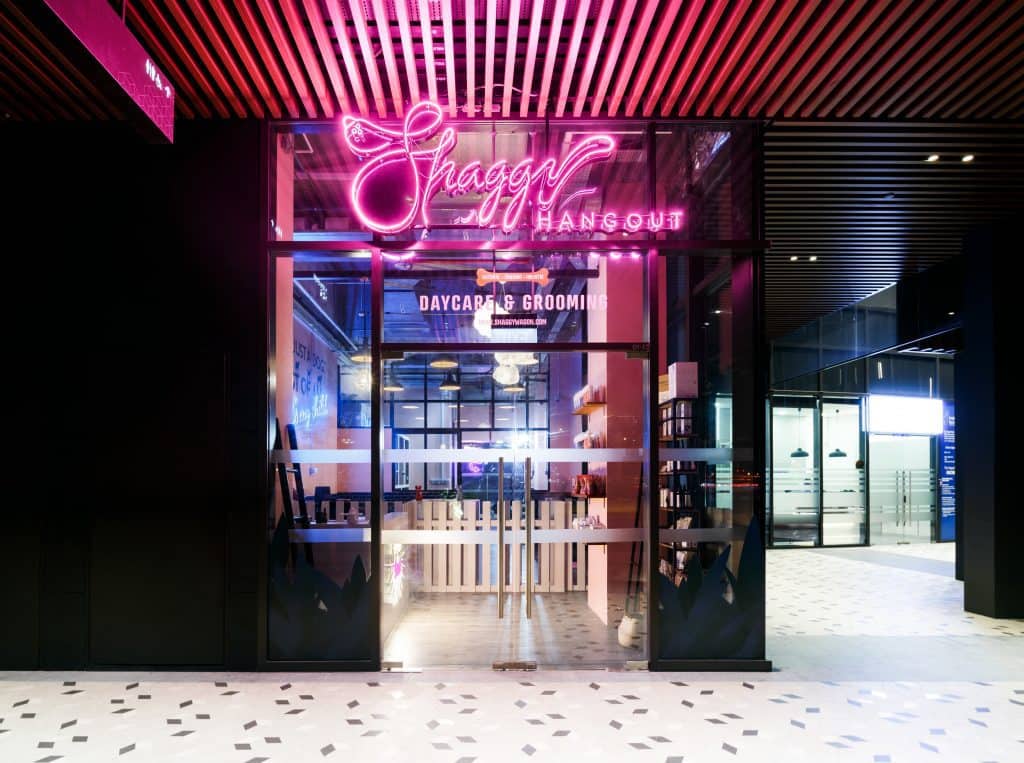 As much as you want to be there for your furry pup, your busy schedule may not always allow for it. Shaggy Wagon is your convenient answer to making sure that your pet's grooming session is always accessible wherever you are.
Don't go to it – let it come to you, wherever you are! As Singapore's first mobile pet salon, all you need to do is book a grooming appointment, wait wherever you are, and receive your ecstatic pet.
You can decide between the wagon or home grooming operations, or drop by the new Shaggy Hangout (with retro vibes we totally dig) for daycare and grooming services. Transport can also be arranged from $10 onwards.
Reviews show that customers love its comfortable ambience, reasonable prices, professional and sincere groomers!
4. Masmasgroomers Pet Grooming Centre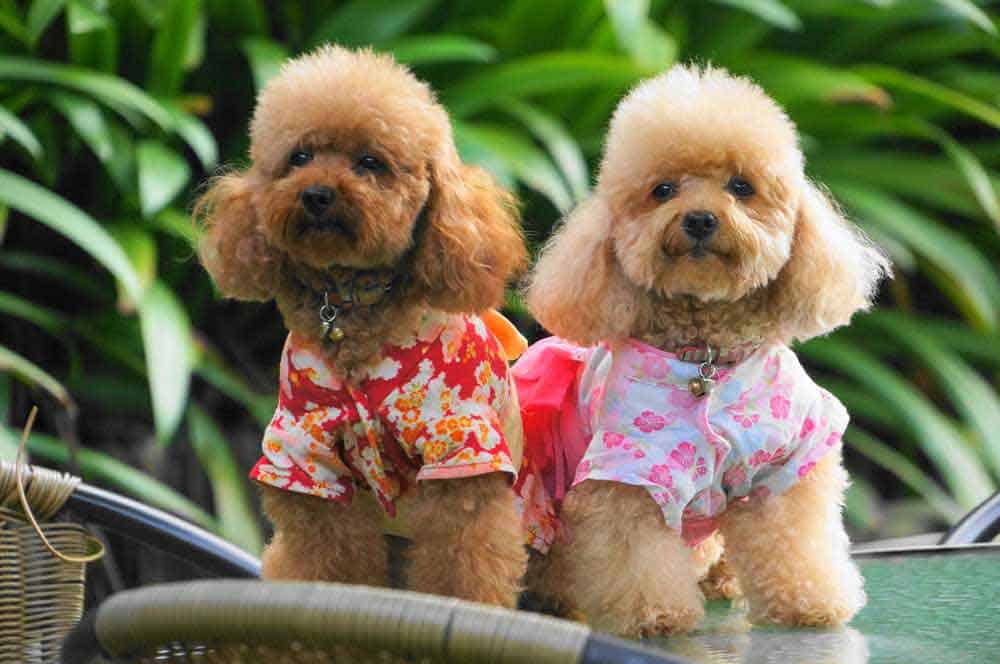 Masmasgroomers Pet Grooming Centre dedicates itself to beautifying your pups, focusing on pet grooming and styling to achieve optimal health and improve the well-being of your furry pal.
Staff go through rigorous professional training so you know your pet is in good hands of the experts, and not some bumbling amateur. Efforts are usually ramped up to ensure a sterile and parasite-free environment.
Take your pick between different grooming packages from Gold to Elite. It also offers an impressive array of different spa treatments to pamper your pup! Glowing reviews tell all: customers love the patient and capable staff along with the honest and reasonable pricing.
5. Petronize Grooming Salon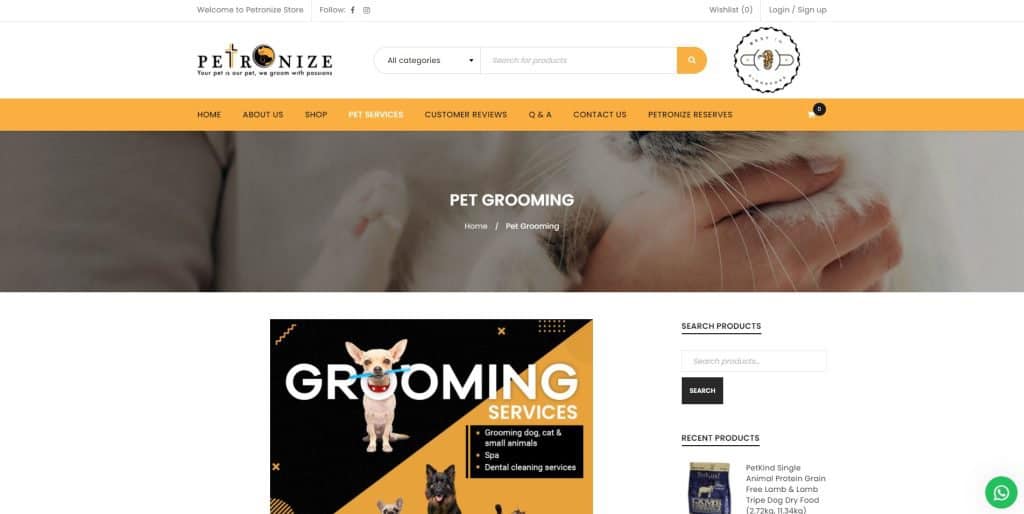 Once a home-based grooming service, Petronize shifted to a physical shopfront to bring customers a wider variety of services. Apart from grooming, it also sells premium pet food, essentials, cremation and daycare services.
It was established with the sole purpose of educating and sharing informative knowledge with pet owners on vital grooming care and nutrition. It stemmed from the realisation that a lack of knowledge could result in poor decision-making in nutrition.
Apart from mud spas, this dog groomer's also has a unique Microbubble Spa and TCM Herbal Bath Oriental Flower Therapy for your pup to try something different! Reviews effuse delight at the experienced groomer's caring, patient and skilled service, as well as the reasonable prices.
6. Mewtants & Woofs – Pet Grooming and more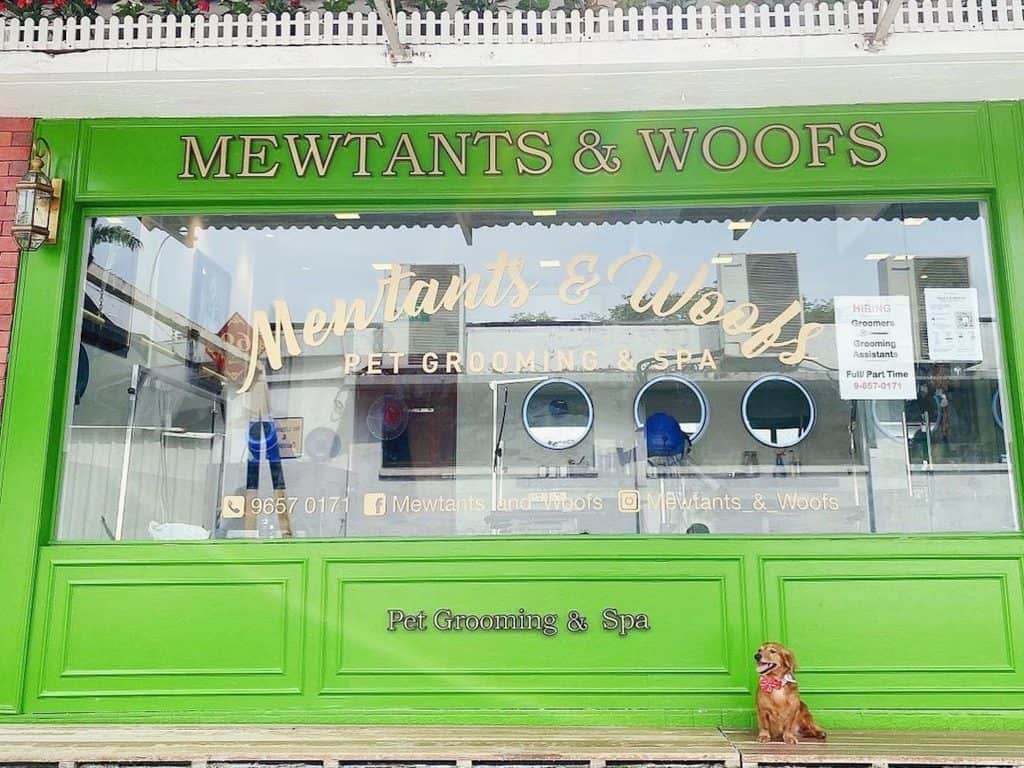 Mewtants & Woofs is a professional grooming studio on a mission to bring out the best in your furkids. Apart from grooming services, it also sells pets finding their forever home. If this is your virgin experience, fret not – the patient and proficient staff will run you through the 101s of what you need to know.
We think the Mud Spa Indulgence sounds luxurious: using concentrated minerals sourced from the Dead Sea, it's anything but that as it livens and rejuvenates your pup's coat of fur.
Keep your pup's dental health in dazzling condition with its Dental Care for Dogs service too! We had a look at the reviews, and we're glad to say that customers love its professional pet grooming service.
7. Raku Inu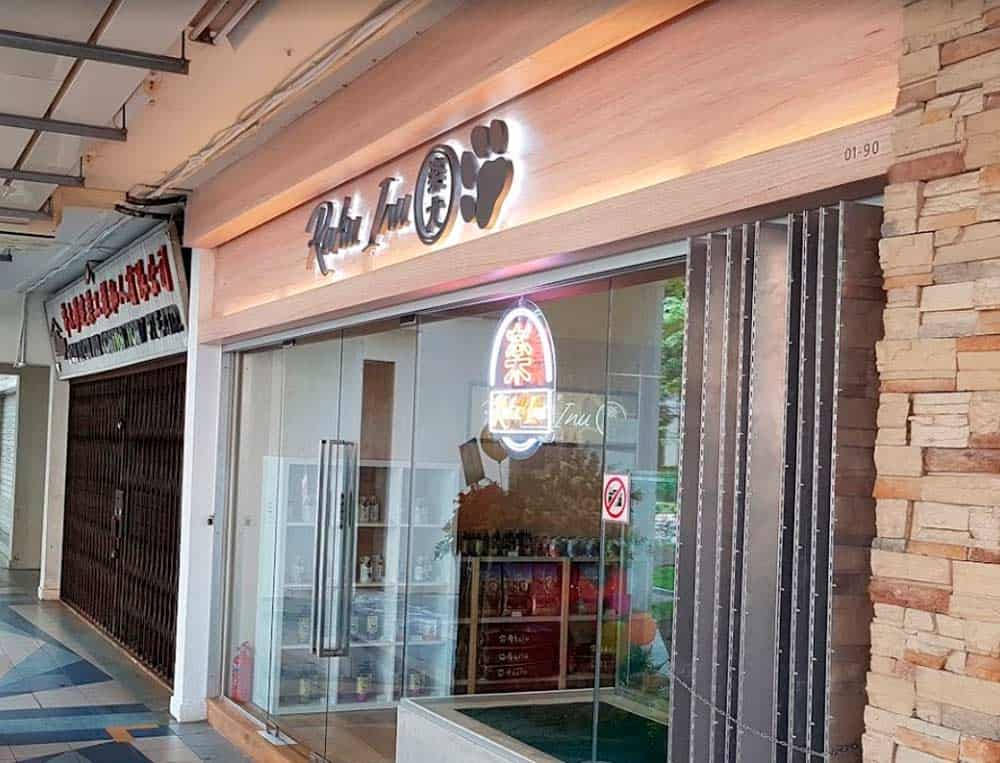 Whether you're looking for a pet groomer to make your furkid look fantastic or to get a new companion, Raku Inu's the place to be.
While grooming is usually essential to maintaining your pet's health, it can sometimes be a traumatising experience for some. Raku Inu understands this, and hence gives high priority to your pet's psychological well-being and comfort.
Groomers are carefully handpicked to make sure that they live up to expectations and meet standards meted out. You can get pet grooming and spa services at fair prices, be it partially or the full course!
Owners rave in the reviews about how their furkids loved the indulging experience, staff's willingness to share knowledge, and the helpful freebies given out for the sale of puppies!
8. June's Pethouse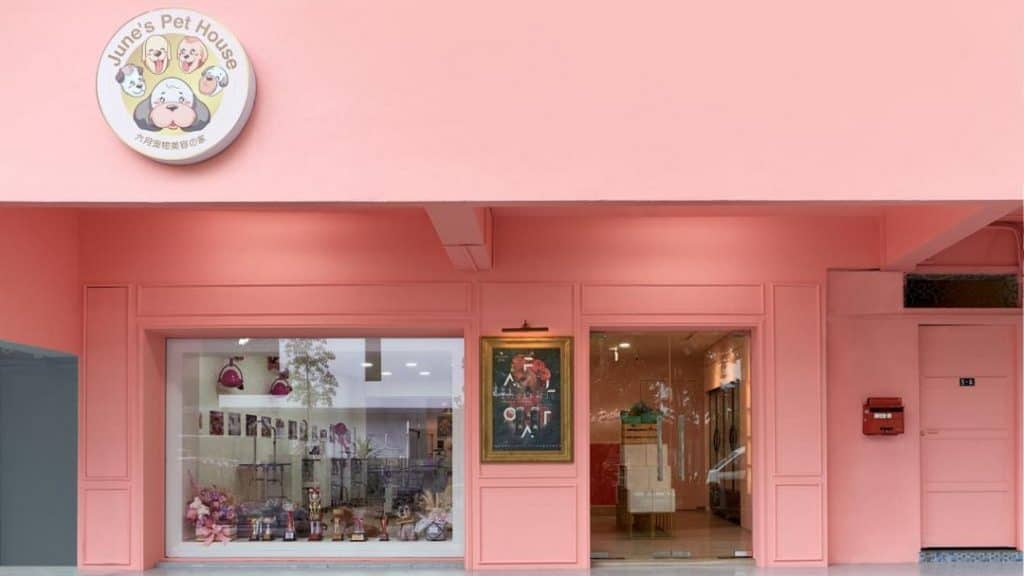 Over the years, June's Pethouse has been actively involved in competitions and bagging plenty of awards and credentials back home. It also holds events and collaborations regularly and is an active member in the local scene.
While most groomers tout the benefits of grooming, June's Pethouse presents both the good and the not-so-great potential repercussions. You can also bring your pup for some playtime by roaming and socialising about with other furry friends.
You can get a spa treatment from the variety available, like the Hana Spa, Micro Bubble Spa, Ayuvedar Treatment and Collagen Treatment. Reviews show highly complimentary praise for the owner, clean environment and premium products used.
9. Surrpaws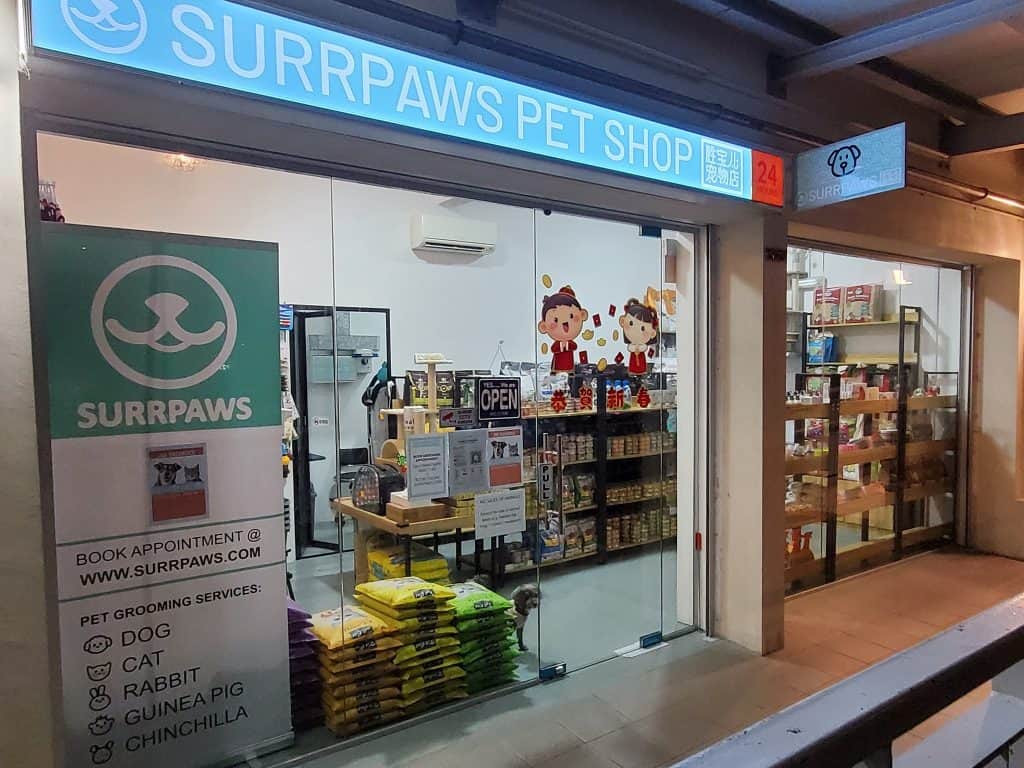 You can find almost everything and anything your furry pal needs at Surrpaws! From the full suite of pet grooming services to the sales of pet food, accessories and more, drop by the shop located at Sembawang or shop online to have it delivered to your doorstep.
Basic dog grooming starts from $48 per session, and $58 for full dog grooming. You can also opt for ala carte grooming from $10 onwards for a huge range of services.
Book your appointment online and let its seasoned experts take care of the rest for you and your pup. Reviews compliment its patient and gentle groomers, affordable prices and availability of products.
10. The Precious Pets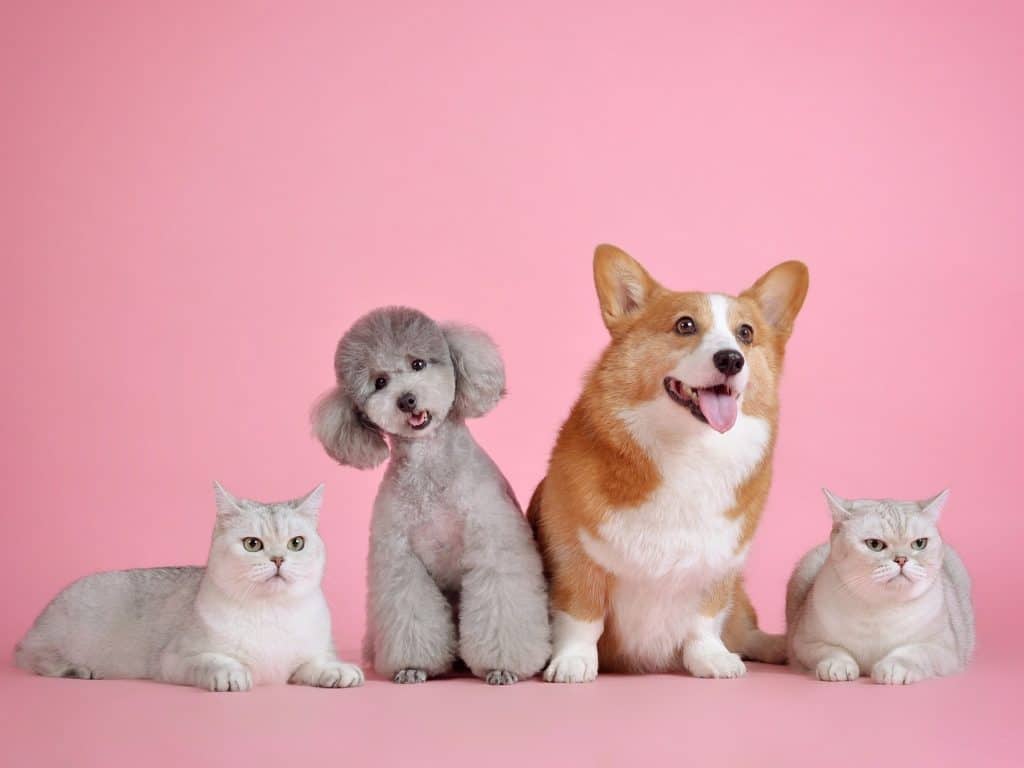 With over a decade of history in the business, The Precious Pets is a leading and top-rated mobile pet grooming service in Singapore. The staggering number of referrals and repeat customers are testament to its ethos and values.
Its in-house groomer graduated from a prestigious academy with a wealth of experience in a smorgasbord of dog grooming services. It acknowledges that successful grooming is a culmination of trust between the groomers, pet and customers.
Its roving mobile service ensures that your furkid will never feel separated from you and allows you to witness its skills first hand, up close. Basic grooming services range from nail clipping and ear cleaning to scissoring for full grooming services.
Reviews from pleased owners say that groomers are patient and gentle, professional and willing to share knowledge with them!
Conclusion
Do you have any reviews and comments to share regarding our choices for the best dog groomers in Singapore?
While SBO is committed to supporting our local businesses, we welcome any feedback and anonymous sharing regarding your experience with the listed dog groomers in Singapore.
We hope that this guide will be useful in helping you to make an informed decision when it comes to finding the best dog groomers in Singapore.
Featured Image by Autri Taheri on Unsplash
Explore More Content