10 Best Bookstore in Singapore to Purchase Books From [2023]
A bookworm? These bookstores are the apple of your eye.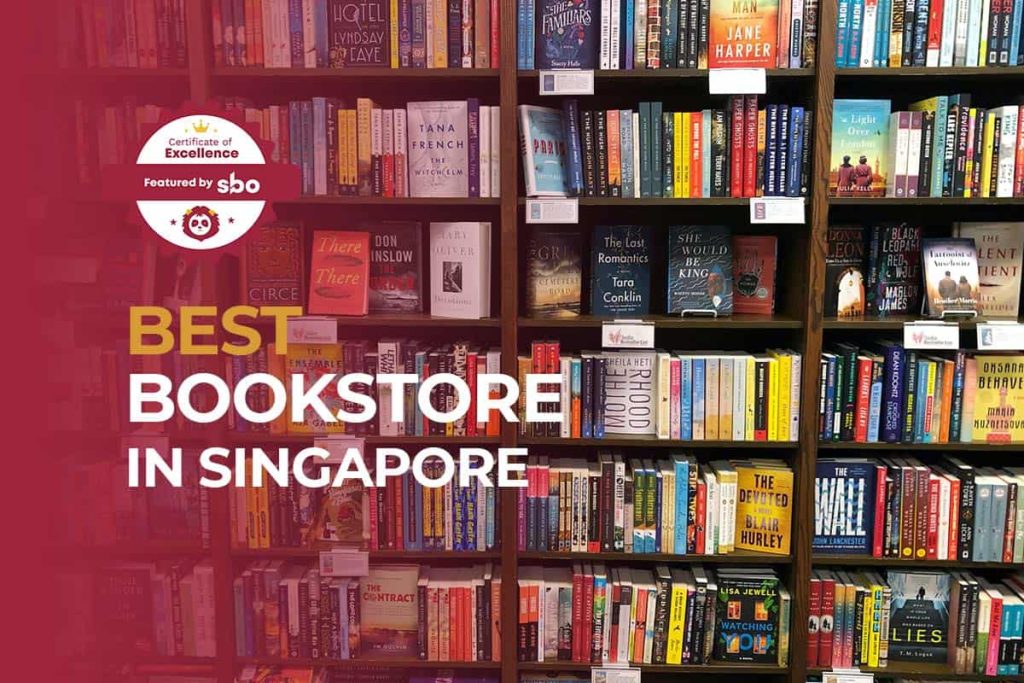 The COVID-19 pandemic has left bookstores in Singapore in a bind, with footfall to small retailers plummeting significantly.
Coupled with the rise in demand for e-books, current times may soon herald the end of the tale for paper-back books.
Yet, as bookworms would attest to, there is something different about reading from a paper-back book, from the perceptible feel of the pages to the concrete cover.
Looking for a bookstore in Singapore? In this post, we've gathered the details to compile a list of the 11 best bookstore in Singapore to purchase books from.
1. Epigram Books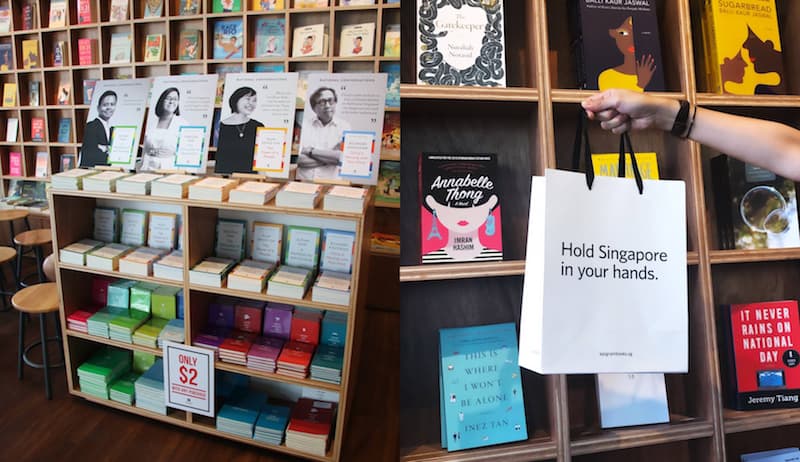 Epigram Books is an independent publisher that started off as a division of the multiple award-winning communications design firm Epigram.
In 2011, the bookstore was registered as a separate entity to promote Singaporean literature.
Since then, Epigram Books has published all types of fiction and non-fiction, from novels to picture books, memoirs to cookbooks, graphic novels to poetry.
Reviews praise the bookstore in Singapore for its superb curation of local and international reads that you wouldn't be able to find anywhere else.
Customer service was amazingly friendly and delivery via their online store was quick.
2. Littered With Books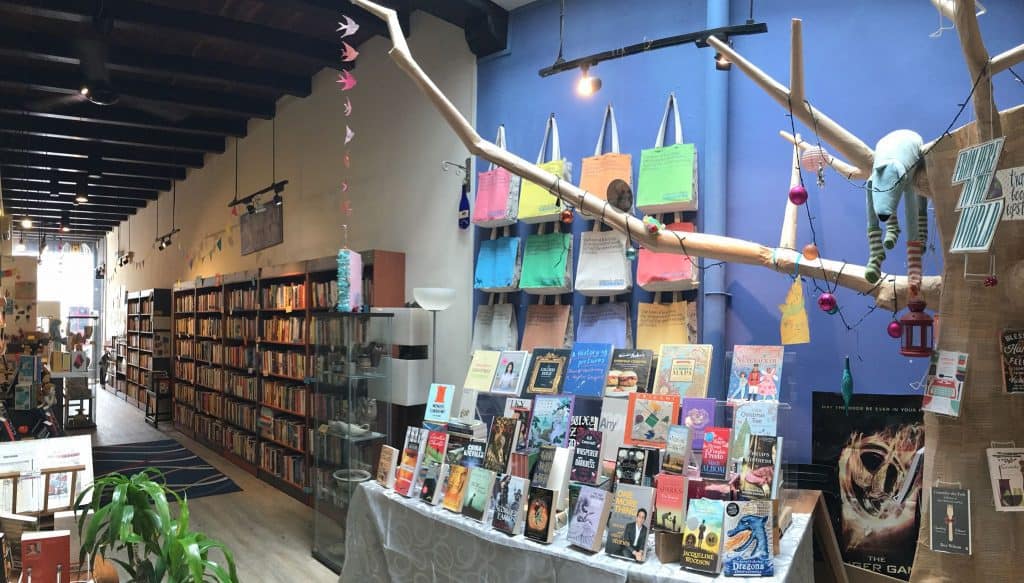 Littered With Books is an independent bookseller housed in a conservation shophouse with a range of carefully selected literary, non-fiction, crime, thrillers, sci-fi, fantasy books, travel narratives and award winning children's books.
Reviews praise the bookstore in Singapore for being a quaint little place with a wide variety of books and friendly staff.
The ambience is also ideal for reading.
3. Grassroots Book Room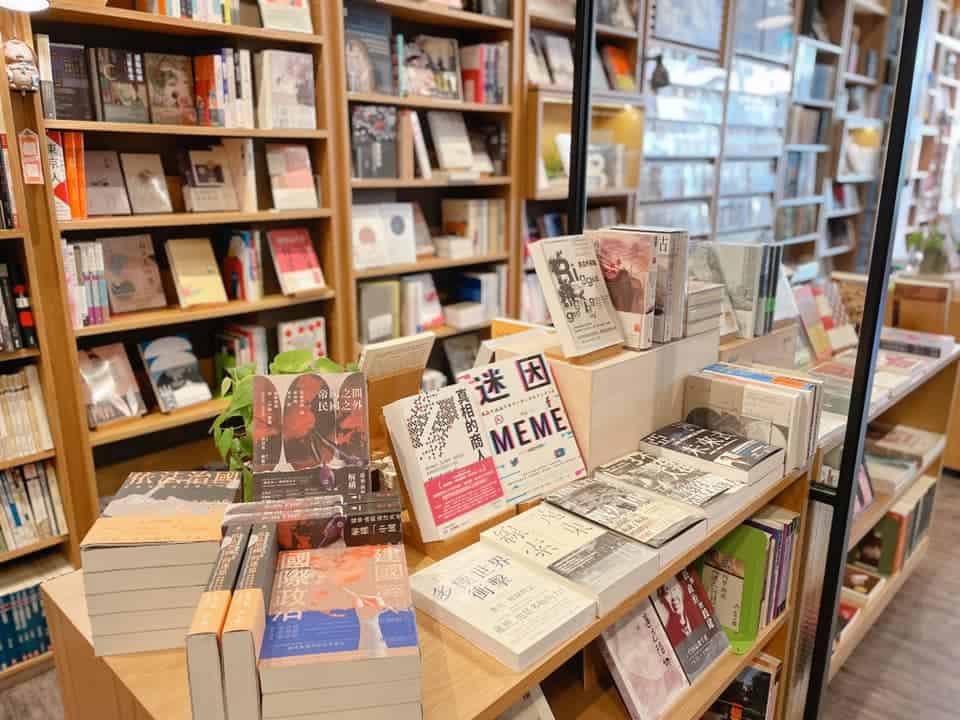 Grassroots Book Room is an independent Chinese bookstore in Singapore whose history can be traced back to 1995.
Starting off as a humble bookshop across the National Library, it eventually relocated to at a quaint space on Bukit Pasoh Road.
Grassroots Book Room aims to encourage Chinese reading among Singaporeans, and carries an extensive collection that covers Chinese history, politics, literature, philosophy film and drama.
The bookstore in Singapore also provides a healthy range of local and international titles that span both fiction and non-fiction.
Reviews praise the bookstore in Singapore for its good selection of Chinese books, as well as its nice ambience.
The coffee hideout also serves really awesome tea.
4. French Bookshop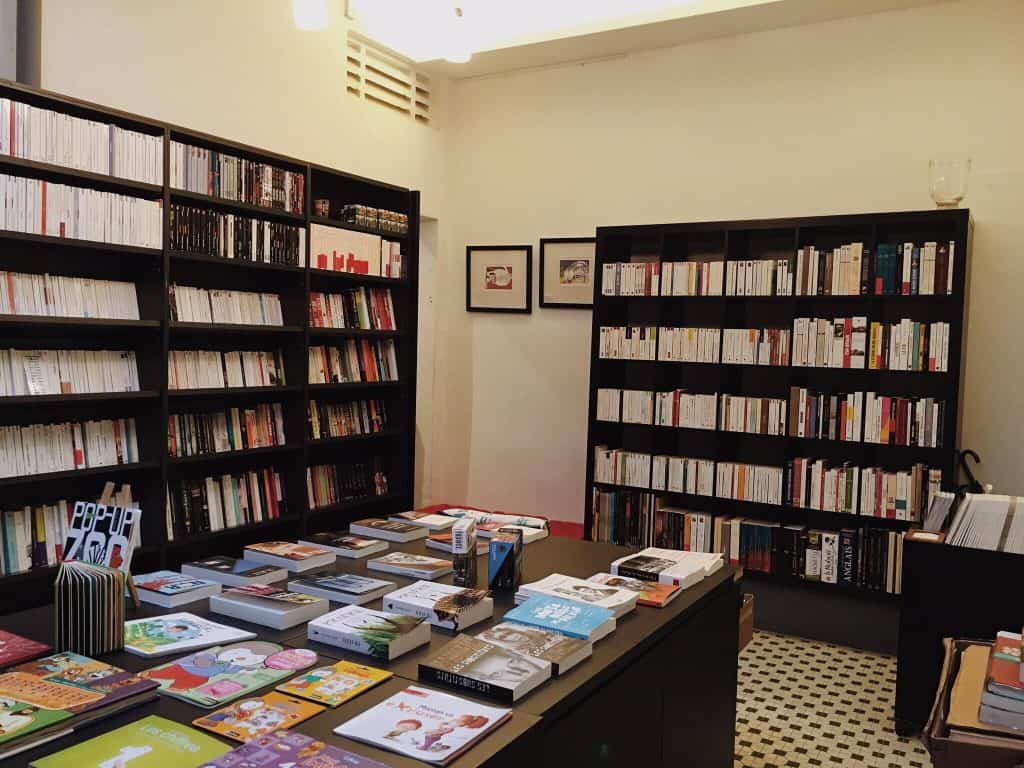 A fan of the language of love?
Well, you're in luck: immerse yourself in the books at The French Bookstore.
As its name suggests, this specialty store plies French books – pre-loved and hot off the press – in different genres for both adults and children.
The Tiong Bahru bookstore also offers stationery, vintage wares and art.
Reviews praise the bookstore in Singapore for its charm and rustic appearance.
If you wish to buy very affordable second-hand books, this bookstore is a must.
5. Basheer Graphic Books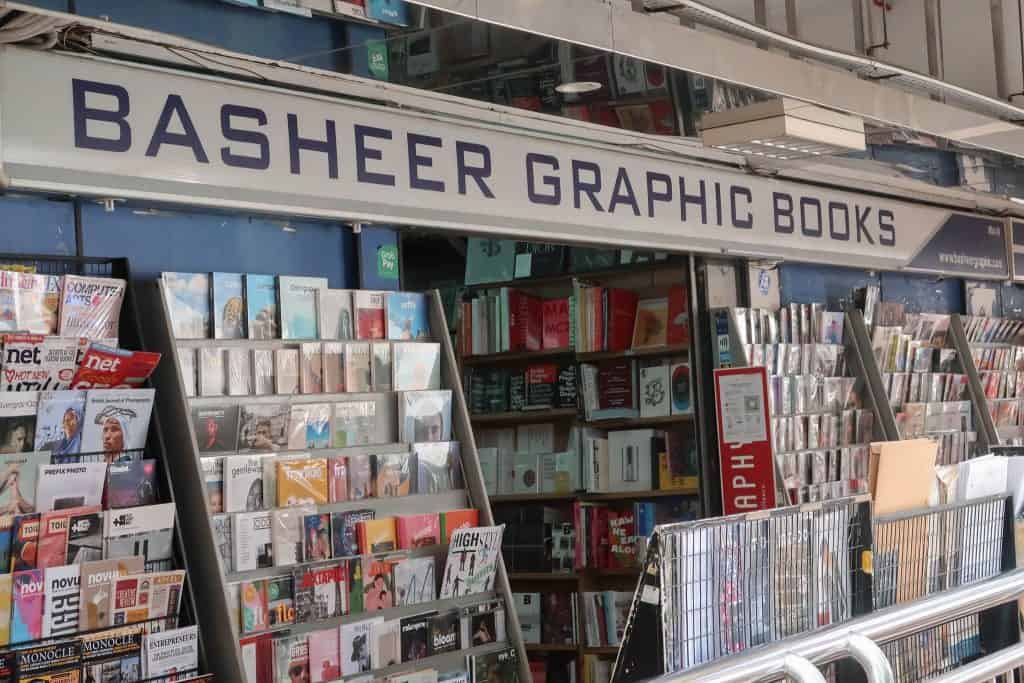 Basheer Graphics is a bookstore stocked with design books and magazines related to Architecture, Interior Design, Landscape Design, Graphic Design, Animation, Product Design, Fashion Design, Art & Craft, Typography, and Photography.
They have a Bargain Books collection, where you can buy their books at a discount.
Reviews praise the bookstore in Singapore for their eclectic collection of creative and design books, and their comprehensive selection of lifestyle magazines.
6. City Book Room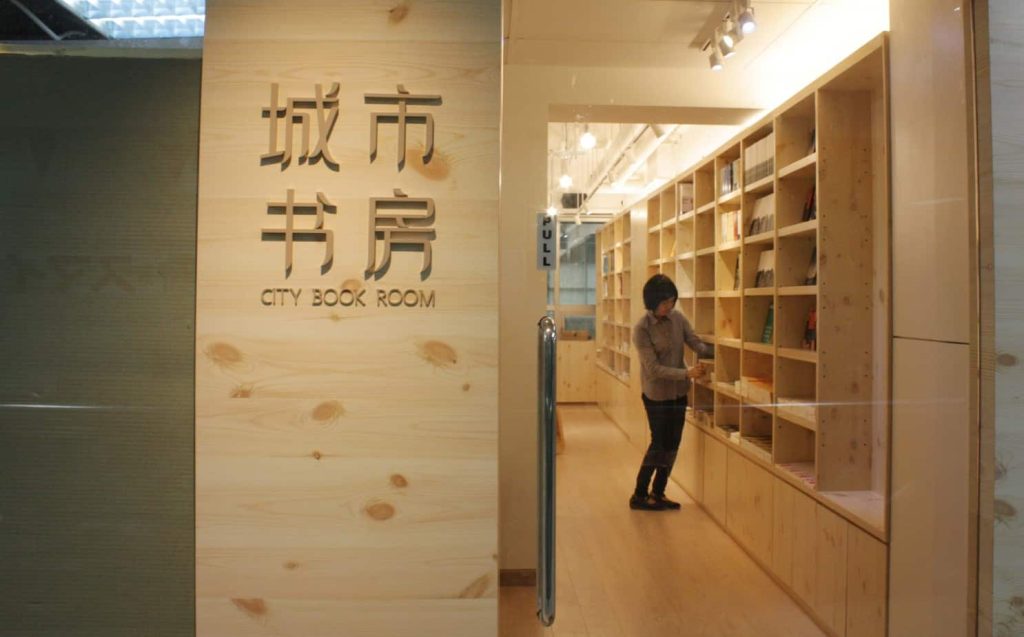 City Book Room (est. 2014) is a Singapore-based independent publisher cum independent bookstore that was established up with the belief that books nourish the human mind.
The bookstore in Singapore publishes quality literary works such as fiction and poetry and other books on history and social critiques.
The bookstore features a range of selected literary, non-fiction, politics and history of local publication in Chinese and English language since 2016.
They also carefully curate books from Taiwan, Hong Kong and Malaysia, as well as exclusive migrant literature, books in Indonesian Language and literature books in Bengali Language.
Reviews praise the bookstore in Singapore for its coziness and its excellent curation of Singaporean literature.
Their interior design is also gorgeous.
7. GOHD Books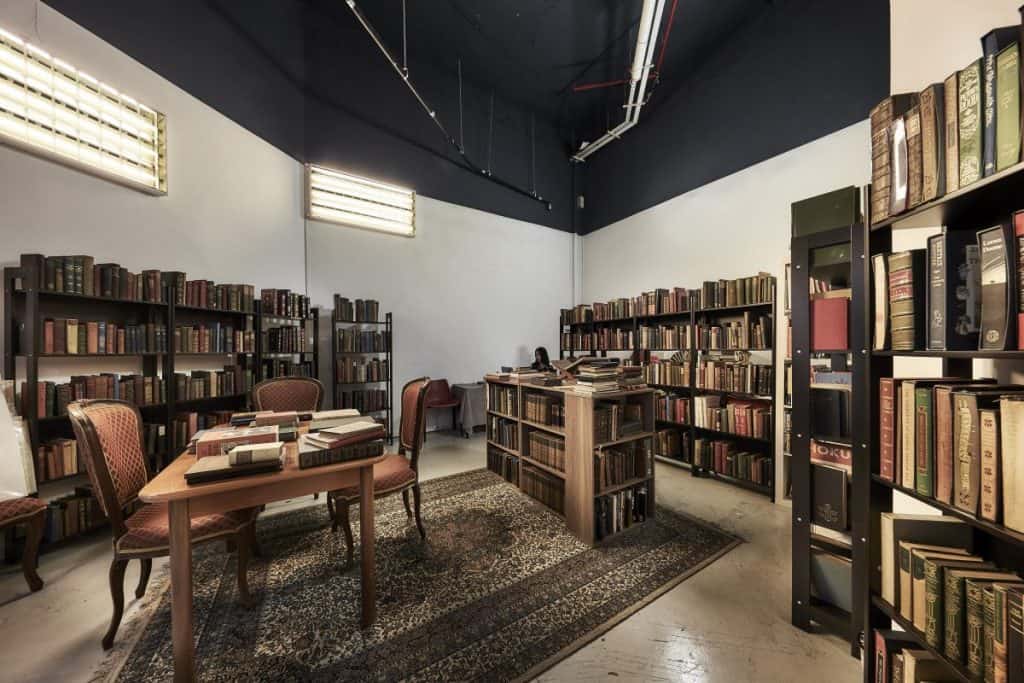 GOHD Books officially opened in April 2009, with a collection of hard-to-find books stashed away in an equally obscure shophouse along Serangoon Road, Singapore.
The bookstore in Singapore is known for its wide variety of books: from Ancient & Medieval World, Children's & Illustration Book, to Middle East and Philosophy.
Apart from being a bookstore in Singapore, GOHD Books began as, and remains, a space for events and gatherings.
Thus far, they have organised flea markets, book launches, gigs, art exhibitions, parties, talks and a 2-day punk music festival!
Reviews praise the bookstore in Singapore for plying leather-bound, gilded and engraved books from the 1800s, that are beautifully-aged and wonderful to behold.
8. Woods in the Books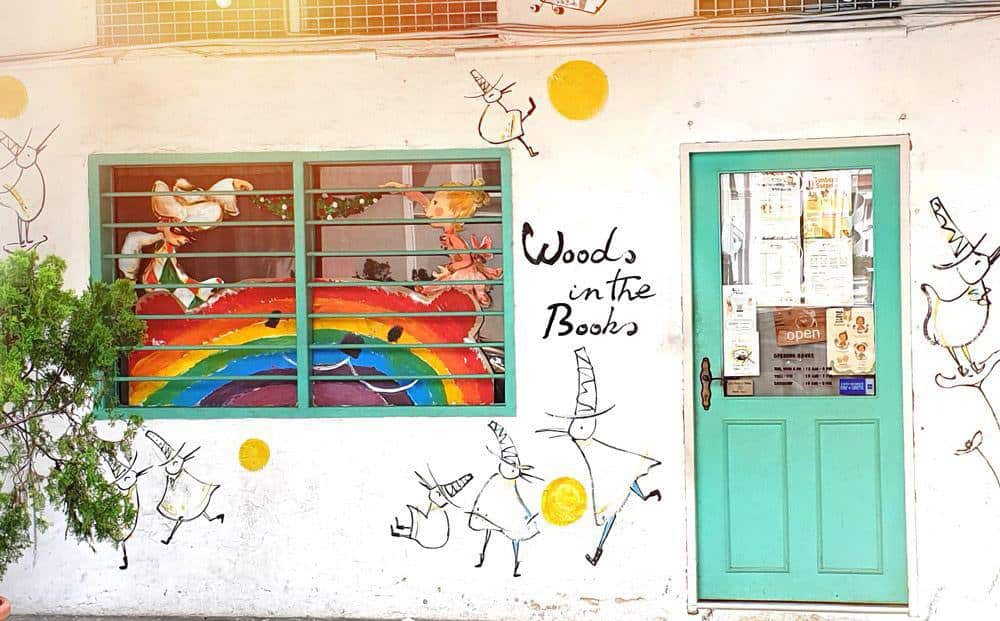 Woods in the Books is an independent bookstore in Singapore that plies children picture books and other illustrated books.
Located in one of Singapore's oldest neighbourhoods, Tiong Bahru, they provide a break from the hustle of everyday life.
Established in 2009, the bookstore in Singapore has been rolling out storyreading and creator programmes, children's camps and experiential programmes for the past decade to help young readers explore the wonders of books beyond the pages.
Reviews praise the bookstore in Singapore for their excellent variety of books, with their children's collection being the most sought after for their top-notch books.
9. Select Books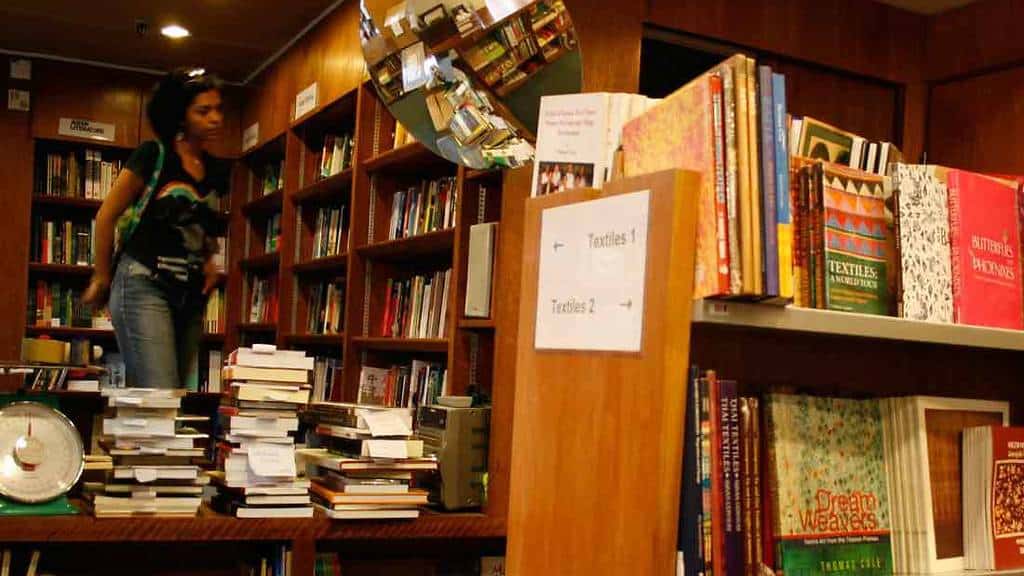 Select Books is a prominent book publisher, distributor, library supplier, and online bookstore.
Their much-loved retail bookstore, originally, and for several years, at Tanglin Shopping Centre, and later at Armenian Street, was shuttered in 2014.
​Select Books was established in 1976.
Over the years, they have built up an extensive and in-depth collection of more than 30,000 books and journals relating to the Asia region, and are an internationally acknowledged Asian book specialist.
​As a testament to their experience in the Asian literary scene, the bookstore in Singapore is a perennial supplier to local and overseas universities, libraries, museums and academic institutions.
These include the Academia Sinica, British Library, Harvard University, National Library Board of Singapore, National University of Singapore, School of Oriental and African Studies and the US Library of Congress.
10. The Zall Bookstore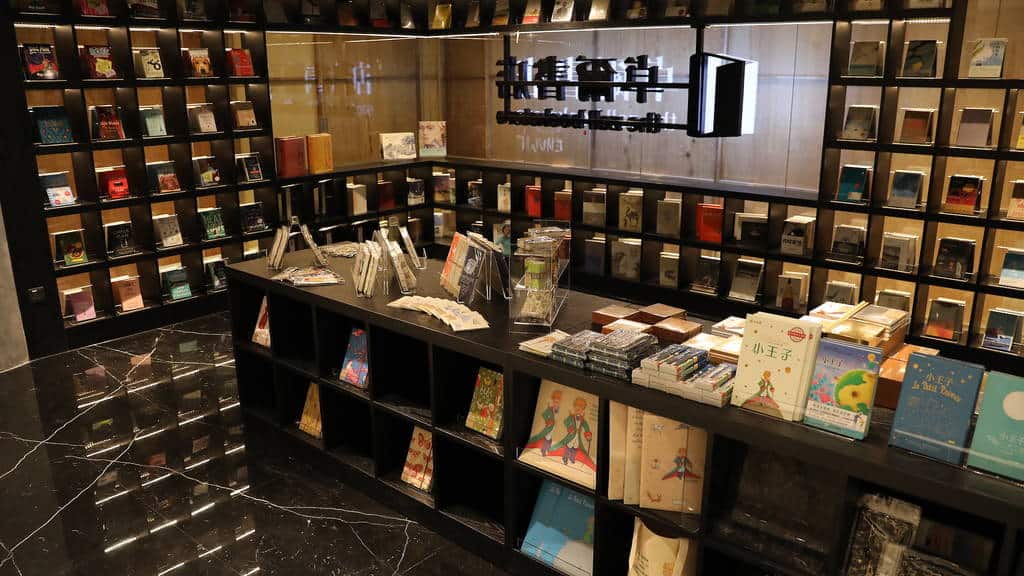 The Zall Bookstore, which has four bookshops in Hubei, China, is finally opening its first overseas branch in Singapore.
The two-storey space stocks more than 30,000 books, mostly in Chinese, and also has a cozy cafe and a majestic art gallery.
The bookstore in Singapore has a beautiful interior design imbued with Chinese elements: its gleaming black-and-white design is inspired by calligraphy and the architecture of Jiangnan Watertown, with an arch resembling a river bridge.
Reviews praise the bookstore in Singapore for housing a café and a gallery.
It also plies an excellent selection of Chinese books for Chinese-speaking Singaporeans.
Conclusion
Do you have any reviews and comments to share regarding our choices for the best bookstore in Singapore?
While SBO is committed to supporting our local businesses, we welcome any feedback and anonymous sharing regarding your experience with the listed bookstore in Singapore.
We hope that this guide will be useful in helping you to make an informed decision when it comes to finding the best bookstore in Singapore.
Featured Image by Renee Fisher on Unsplash
Explore More Content