14 Best Dentist for Wisdom Tooth Removal in Singapore [2023]
We hope this helps you to make a wiser decision.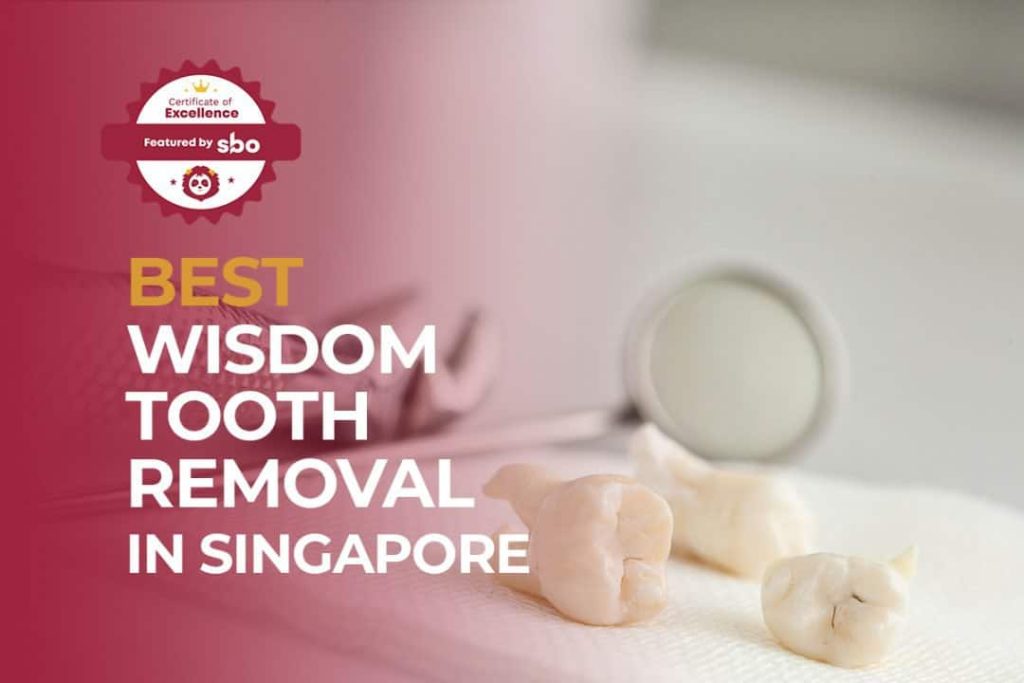 Ever heard of wisdom teeth? Wisdom teeth are the third and final set of molars that most people get in their late teens or in their early twenties.
Historically, these teeth have been called wisdom teeth because they emerge at a more mature age.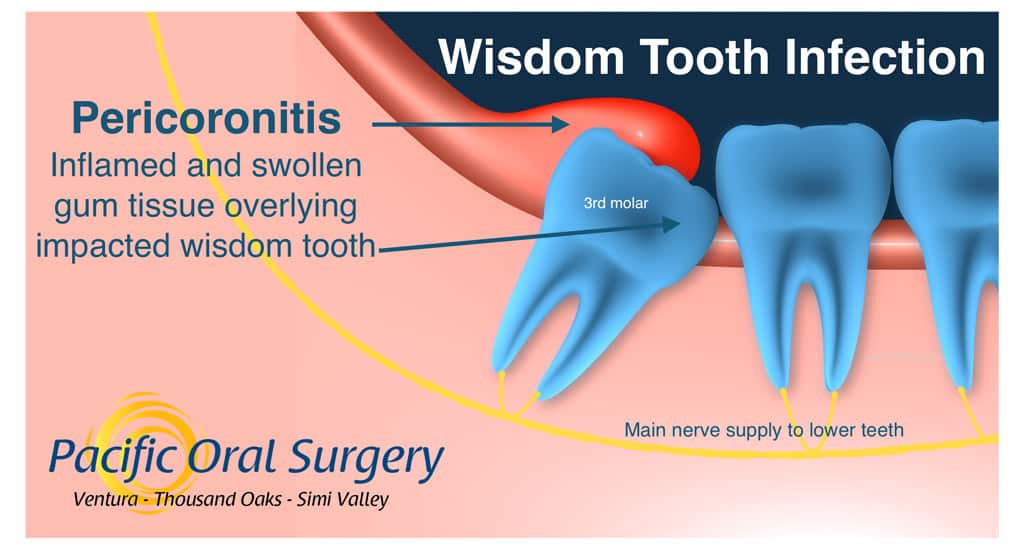 Sometimes these wisdom teeth can be a valuable asset to the mouth when healthy and properly aligned, but more often, they are misaligned and require removal.
Impacted wisdom teeth can cause the following issues if not treated in time:
Damage to other teeth
Jaw damage and cysts
Inflamed gums and teeth
Affect teeth alignment
Looking for a dentist for wisdom tooth removal in Singapore at a subsidised cost?
Well, we have some good news for you. Medisave can be used for wisdom tooth surgery if you are a Singaporean or a Permanent Resident.
However, Medisave cannot be used for a normal wisdom tooth extraction (non-surgical procedures).
In this post, we've gathered all the necessary details to compile a list of the 14 best dentist for wisdom tooth removal in Singapore to give you a peace of mind.
1. T32 Dental Group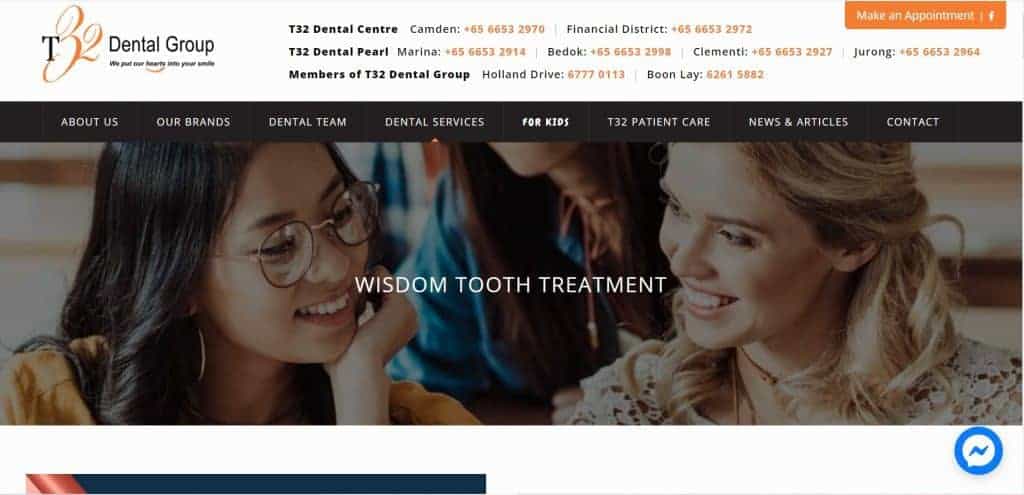 At T32 Dental, an initial consultation and x-rays are required to determine if you will require wisdom tooth extraction or surgery.
Wisdom tooth surgery is pain-free at T32 Dental. Local anaesthesia is given prior to the surgical procedure.
For patients who are anxious, wisdom tooth surgery can be done under intra-venous sedation (IV sedation).
The sedation which is carried out by a specialist helps the patient to sleep comfortably throughout the procedure.
Wisdom tooth removal procedures at their clinic are completed in 30-45 minutes.
If you are a Singaporean or a Permanent Resident of Singapore, Medisave may be utilised for the surgical component of dental treatment.
You can also claim insurance from your insurers for wisdom tooth removal in Singapore.
T32's patient care counsellors will be around to assist with details your insurance claim forms.
2. AllSmiles Dental Care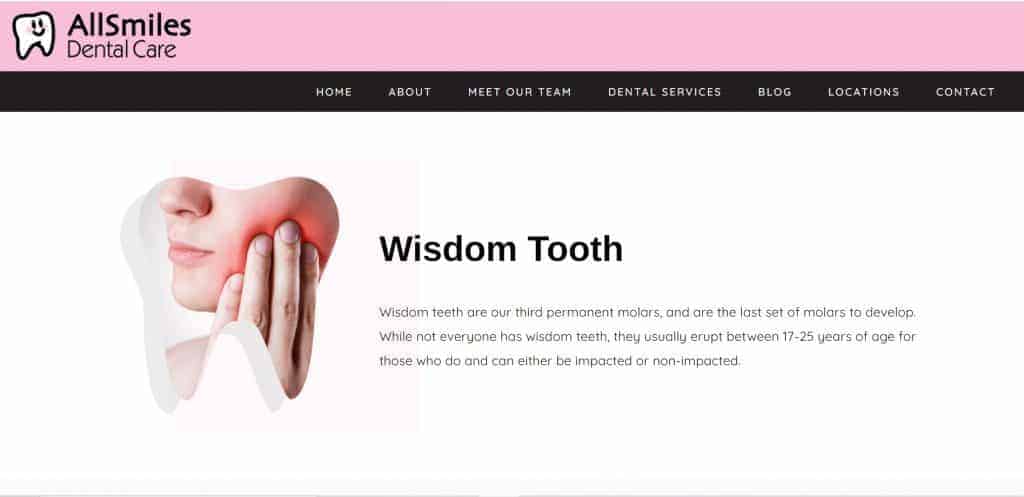 At AllSmiles, an extraction or a surgery under local anaesthesia may be required, depending on the angle and position of the wisdom tooth.
During the procedure, you will only feel slight pressure as their dentists loosen the wisdom tooth in Singapore and remove it.
Once the tooth and bone have been exposed for extraction, the affected gum areas are then stitched together.
After which, the dentist for wisdom tooth removal in Singapore will ensure that a blood clot forms in the socket before sending you home with home care instructions and medications to speed up your recovery.
3. The Dental Studio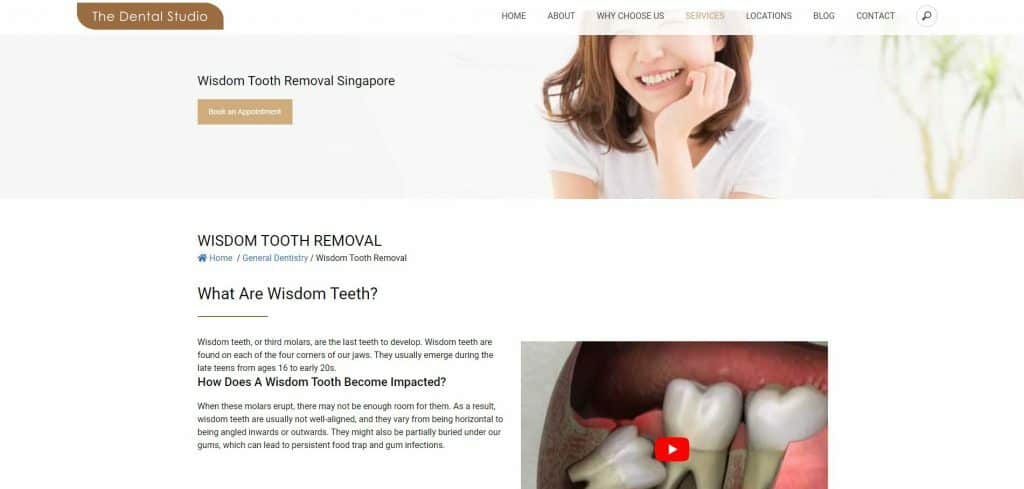 Founded in 2007, The Dental Studio has gone from strength to strength with the expansion of their team of specialist and general dentistry and improving dental technologies that they utilise so that their patients can enjoy quality dental services.
Their dental surgeons will provide a consultation session so as to give their patients a peace of mind for their wisdom tooth removal.
Patients can use their Medisave for the removal surgeries, subject to eligibility criteria.
4. Ocean Dental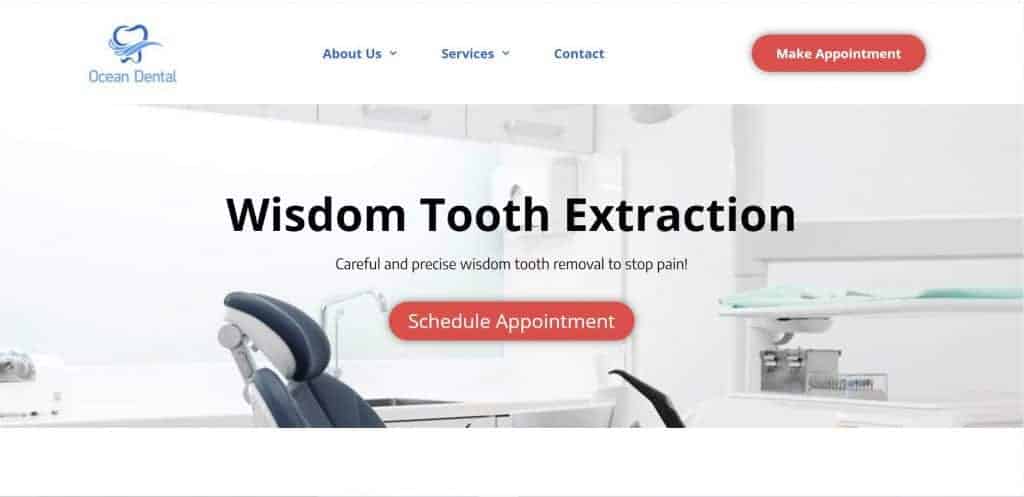 During the consultation, the dentist at Ocean Dental will take a full mouth panoramic X-ray to determine if your impacted wisdom teeth can be extracted (wisdom tooth extraction) or surgery is required (wisdom tooth surgery).
In complex cases where the root of the wisdom tooth is near the nerve area, a 3D CBCT scan may be required, and these can all be done conveniently in the clinic!
For normal wisdom tooth extraction (non-surgical), it will be between $100-$200 at Ocean Dental. For wisdom tooth surgery, it will be between $650 – $2150.
Nonetheless, Ocean Dental's charges are fully claimable under Medisave. The exact quote can be determined after the full mouth X-ray is taken.
5. Nuffield Dental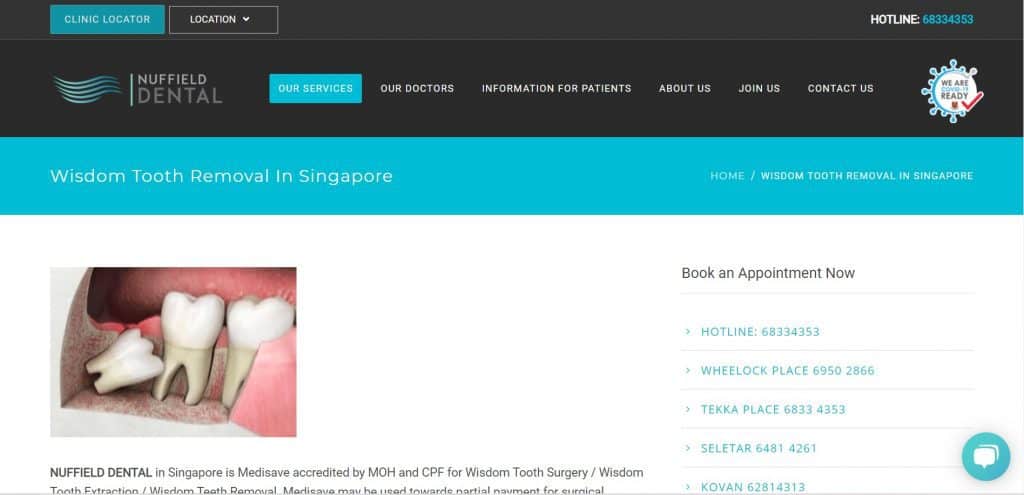 At Nuffield Dental, they provide same-day appointment for any wisdom teeth emergencies.
Their digital imaging equipment makes use of green technology, which possesses low radiation doses for wisdom tooth removal in Singapore.
An X-ray is usually performed to examine the position of your wisdom tooth inside the jaw so that the wisdom tooth extraction can be safely carried out.
Wisdom tooth extraction can be performed by a general dentist or specialist.
Wisdom tooth surgery at Nuffield Dental Singapore is Medisave-accredited.
6. Q&M Dental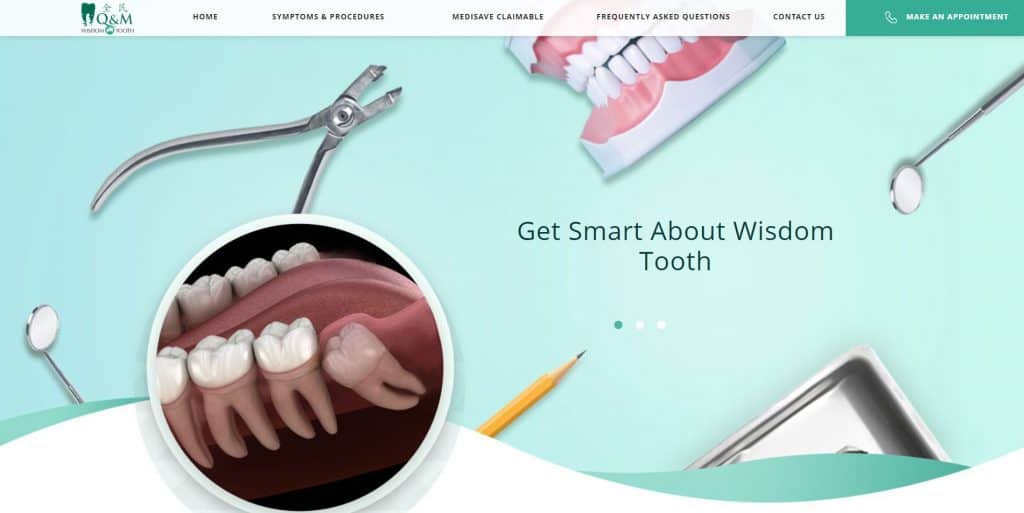 Founded in 1996, Q & M Dental Group has become the largest private dental healthcare group in Singapore with over 70 dental clinics islandwide, consisting of over 200 qualified dentists.
In Q & M, patients will be given a thorough clinical examination by the dentist to determine if surgery is needed for wisdom tooth removal. Patients will be given extensive care throughout the entire surgical process.
The best part of it all: wisdom tooth removal at Q & M is Medisave-claimable.
7. Specialist Dental Group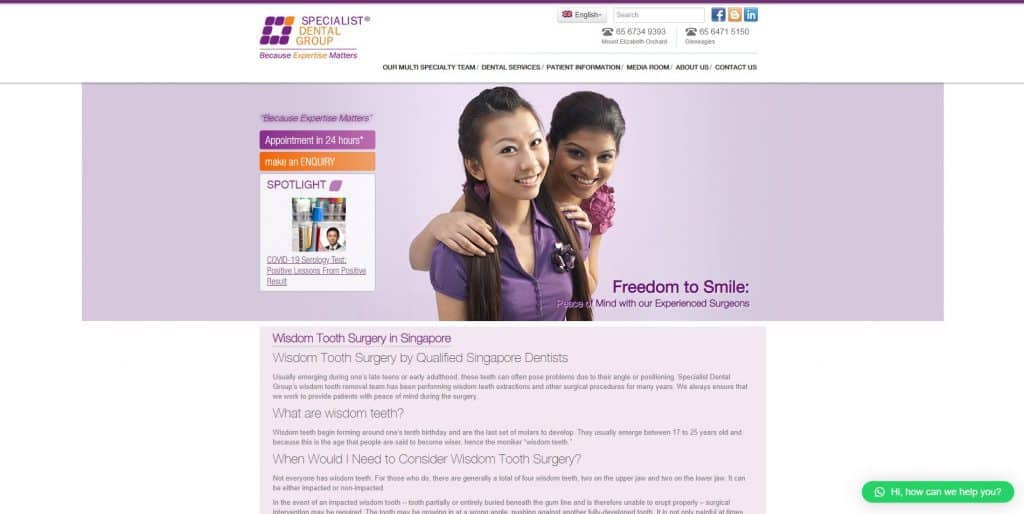 Specialist Dental Group is helmed by a team of leading internationally qualified dentists who have relevant experience in providing dental solutions to patients.
Their team of dentists are experts in carrying out wisdom tooth removal, proceeding with a structured process of initial consultation, treatment and follow up care.
The wisdom tooth removal in Singapore is Medisave-claimable (hurray, anyone?).
8. NoFrills Dental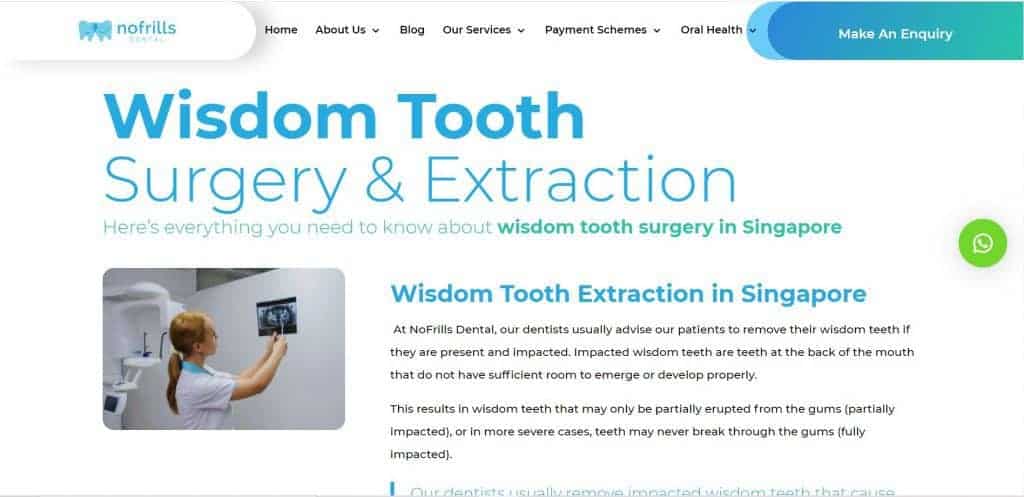 NoFrills Dental offers surgical and non-surgical wisdom tooth extractions. Wisdom tooth extractions can offer a much-needed relief and comfort from severe pain. These help to maintain oral hygiene and prevent other dental problems.
Before the procedure, the dentists at NoFrills Dental will evaluate your condition and conduct a complete diagnostic examination through the use of an OPG (panoramic x-ray).
The cost of a non-surgical wisdom tooth extraction ranges from $150 – $350 at NoFrills Dental, depending on the complexity of the removal.
The cost of wisdom tooth surgery ranges between $950 – $1250 at NoFrills Dental, depending on the complexity of the surgery (Medisave claimable). Medisave can be used to pay for wisdom tooth surgery. You can claim up to S$950 per tooth.
9. Raffles Dental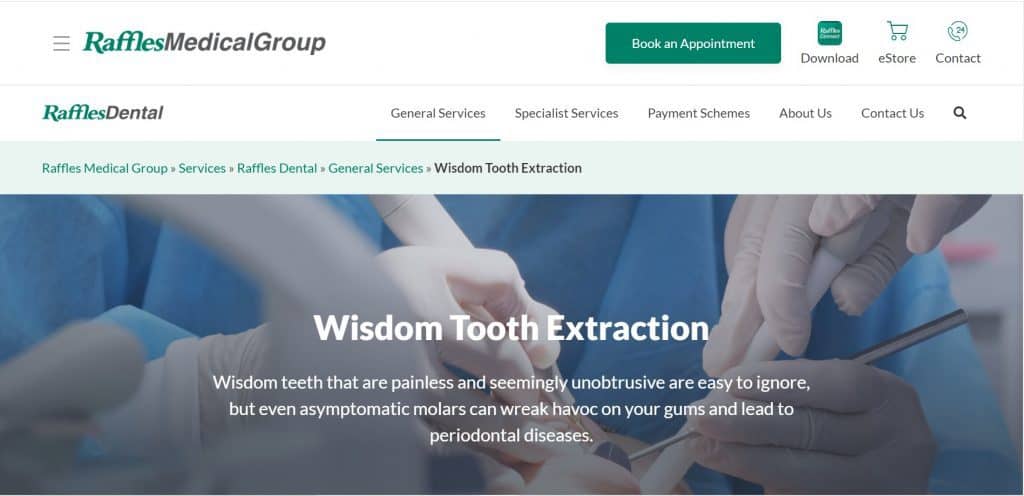 Conveniently located islandwide and fully equipped with digital X-ray imaging, Raffles Dental is the go-to clinic for wisdom tooth removal in Singapore.
During the initial visit with your dentist, he will do a comprehensive dental examination and take some x-ray of your mouth to check the wisdom teeth's alignment and condition. Surgery may be recommended by the dentist.
While wisdom teeth surgery is a minor surgical procedure performed under local anesthesia; if you feel nervous about it, you can opt to go through the procedure sedated or under general anesthesia at Raffles Dental.
Raffles Dental is also Medisave accredited, which means that you can claim up to $950 per tooth extracted via surgery.
Lastly, there is an 24-hour emergency callback service available at Raffles Hospital should you require it.
10. The Oral Maxillofacial Practice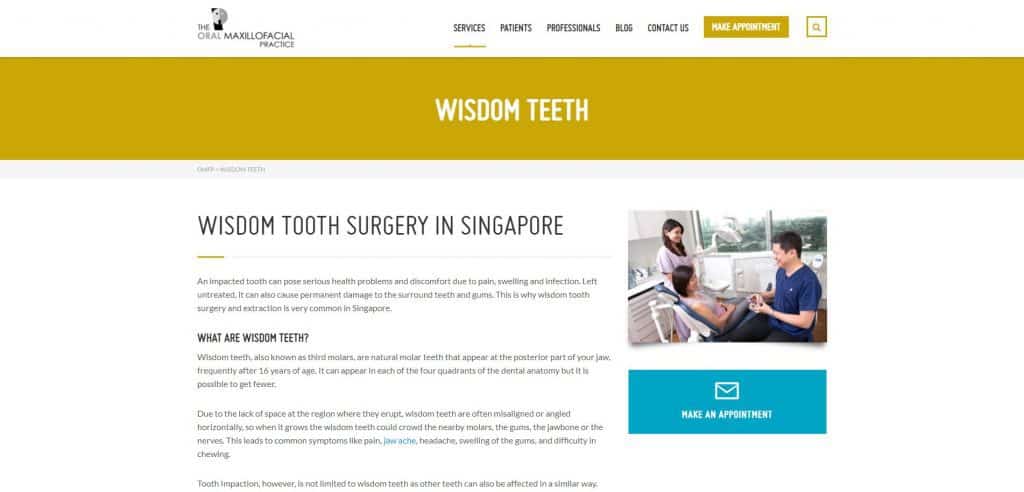 Established in 2003, The Oral Maxillofacial Practice provides comprehensive oral and maxillofacial surgery services to patients in Singapore and across the region.
Removing impacted wisdom tooth at their clinic is a simple surgical procedure which involves making a small incision in the gums and removing the tooth under local anesthesia, sedation, or general anesthesia.
Your dentist or the oral maxillofacial surgeon will recommend the type of anesthesia you should undergo depending on your condition.
The Oral Maxillofacial Practice places safety as their top priority so patients can be assured that their wisdom tooth removal is well taken care of.
11. Royce Dental Surgery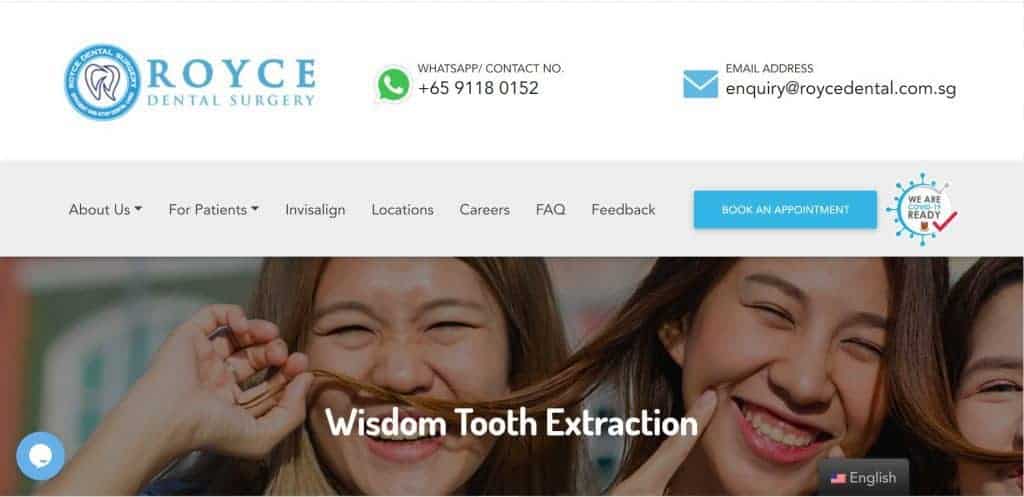 The experienced dentists at Royce Dental Surgery will undertake the following steps to remove your wisdom teeth:
Their dentists will do a thorough clinical examination to determine if your wisdom tooth requires a surgery to remove.
An x-ray will also be taken to check the position of the wisdom tooth and its proximity to surround structures.
The surgery is usually performed under local anaesthesia. Intravenous sedation administered by a qualified anaesthetist can be arranged, if required.
After the wisdom tooth has been removed, the wound will be stitched together. Antibiotics and painkillers will be prescribed.
There's more good news: their wisdom tooth removal is Medisave claimable.
12. Smile Central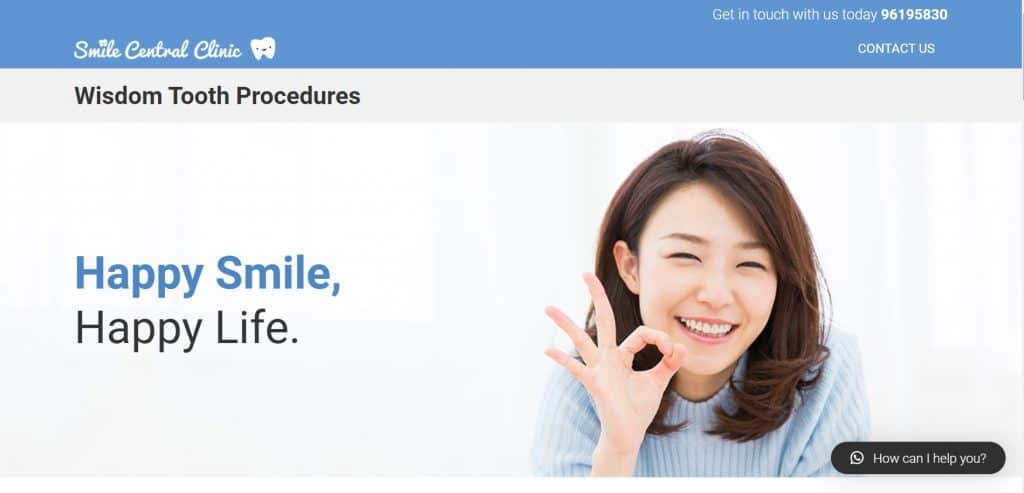 Every individual has his or her own unique set of teeth.
Hence, at Smile Central, their dentists will look at the position of your teeth before deciding whether to remove your wisdom teeth.
You can also pay them a visit for a non-obligatory consultation.
A wisdom tooth extraction starts from $150 at Smile Central.
The clinic's wisdom tooth surgery rates are as follow :
Lower wisdom tooth – $1250
Upper wisdom tooth – $650 – 1250
Upper and lower wisdom teeth (one side) – $1850 – $2150
All four wisdom teeth – $2900
The entire surgical cost can be offset with Medisave claims.
13. Medical Orofacial Surgery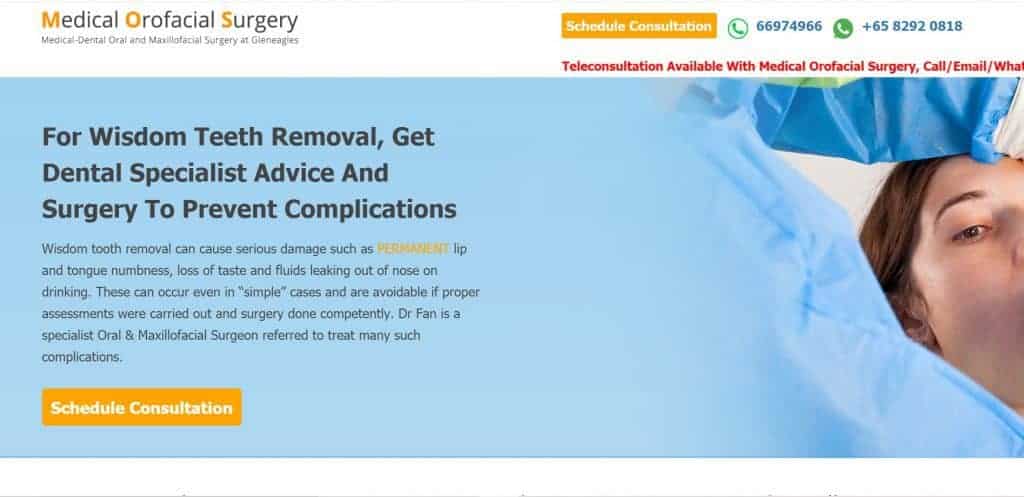 Medical Orofacial Surgery is led by Dr Victor Fan, who was formerly a Senior Consultant Surgeon in the National University Hospital and Assistant Professor in the Department of Oral and Maxillofacial Surgery, National University of Singapore.
He is the only Singaporean oral and maxillofacial surgeon who is fully accredited in the United Kingdom as he has completed the rigorous training for certification.
The clinic is known for its advanced medical technology.
With the help of Dental Cone Beam CT, the three-dimensional view of the dentals nerves can be easily located. This allows Dr Fan to find the best possible way to remove your wisdom tooth.
Their clinic also has hospital standards of sterility with spacious rooms and UV light to guard against airborne viruses.
Appointments are well spaced out to prevent crowding and minimise the risks of cross infection.
Removal of wisdom tooth ranges from $400 (simple extraction) to $2000 (complicated surgical removal under general anaesthesia).
Specialist surgical treatment is not any more expensive than surgery as it is a Medisave accredited procedure.
Medisave claims are available for different types of surgery.
14. i.Dental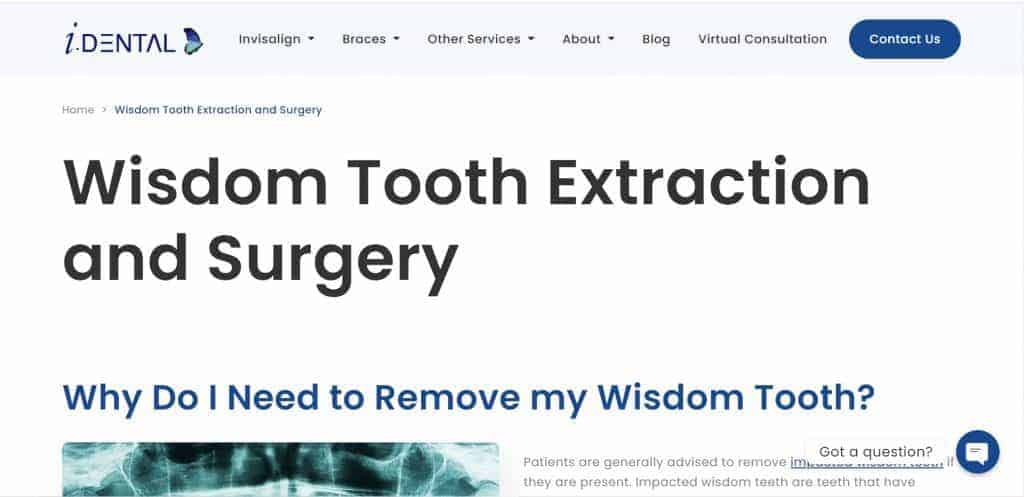 With over 30 years of experience, the dentists at i.Dental have accumulated the expertise and knowledge needed to provide you with quality dental treatment.
The clinic is known for its Planmeca Cone Beam CT Scan.
With this 3D X-ray system, it allows for informed treatment planning, avoiding vital structures like nerves when removing your wisdom teeth.
A simple wisdom tooth extraction will set you back by $180.00 – $250.00 per tooth at i.Dental. You will not be allowed to use your MediSave for this.
On the other hand, wisdom tooth surgery will cost between $750.00 – $1,200.00 per tooth. Medisave can be used to pay for the partial cost of the procedure. You are allowed to claim up to S$950 per tooth.
Conclusion
Do you have any reviews and comments to share regarding our choices for the best dentist for wisdom tooth removal in Singapore?
While SBO is committed to supporting our local businesses, we welcome any feedback and anonymous sharing regarding your experience with the listed dentist for wisdom tooth removal in Singapore.
We hope that this guide will be useful in helping you to make an informed decision when it comes to finding the best dentist for wisdom tooth removal in Singapore.
For more suggestions on dentists for general oral health, check out our list of dentists to consider.
Explore More Content