9 Best Shoulder Pain Specialist in Singapore to Get Instant Relief [2023]
Suffering from chronic shoulder pain? Check out the 10 best shoulder pain specialist in Singapore to get instant relief!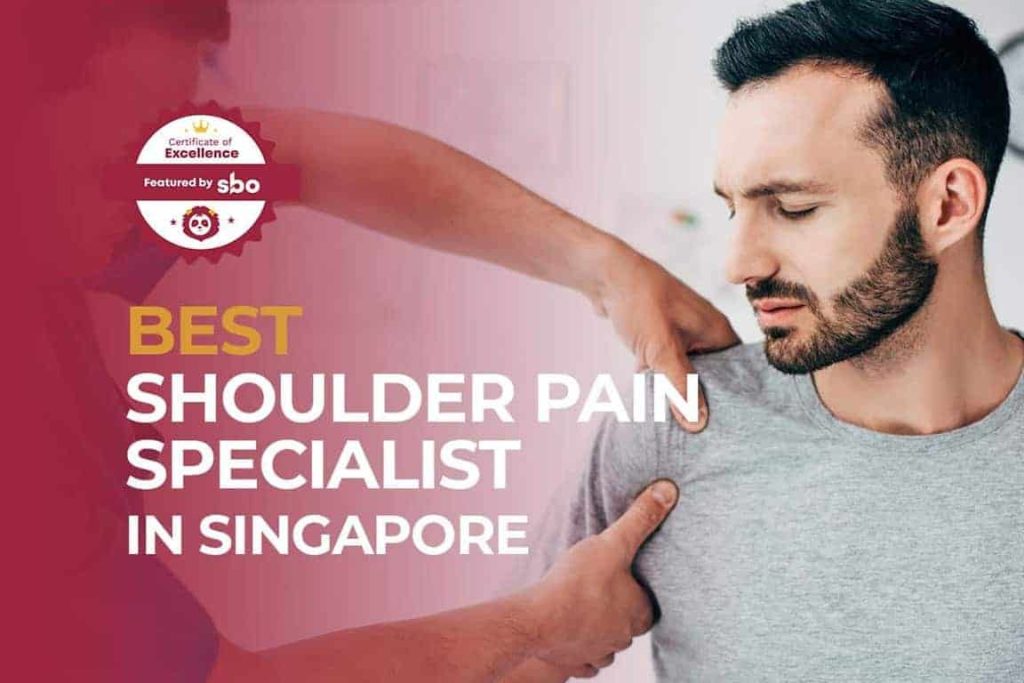 Frustrated with your shoulder pain that is not getting better? Shoulder pain can be due to various reasons. It can be due to a simple act of brushing your hair or carrying sitting in a wrong posture, or from a sports injury. The pain level can vary from mild to intense and can come gradually or abruptly.
However, if your shoulder pain has not recovered after a period of time or it is increasingly more painful, it is highly recommended that you seek help for it. A shoulder specialist is the right man for this job and can help you with your condition instantly. As such, do check out the 10 best shoulder pain specialist in Singapore for your shoulder pain today.
1. Family Chiropractic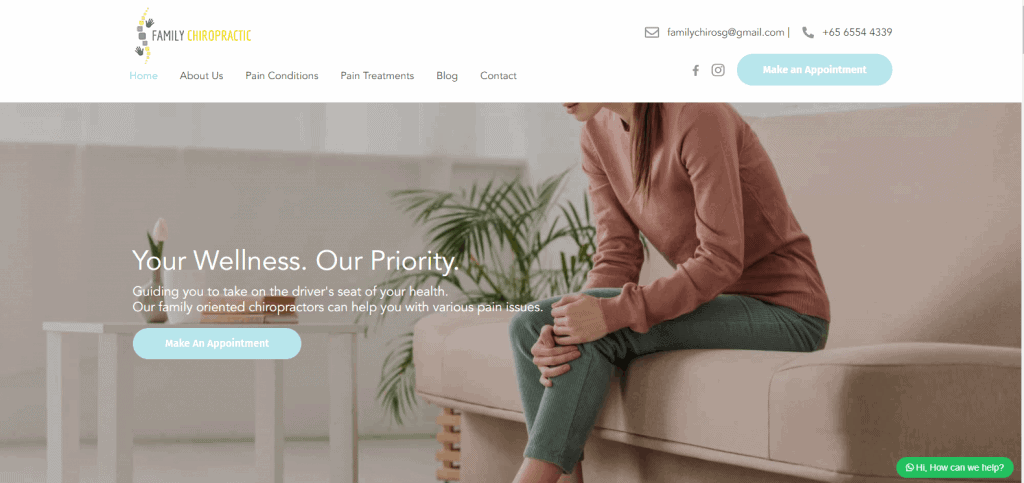 Open since 2009, Family Chiropractic is a Singapore-based all-rounded Chiropractic and Wellness center. They are committed to helping their patients with a wide range of cases such as elbow pain, sports-related injuries, spine degeneration, as well as pre and post-natal health. They aim to offer the most effective Chiropractic treatment with proven industry procedures to resolve any health concerns you may have.
Family Chiropractic is a family-oriented clinic that prides itself on providing convenient and affordable chiropractic care focused on your unique needs and goals. They have a team of highly qualified and experienced doctors such as Dr Suyi Choo and Dr Daniel Niemiec who are always ready to help you with all your needs.
2. Dr Ren Yong – BJIOS Orthopaedics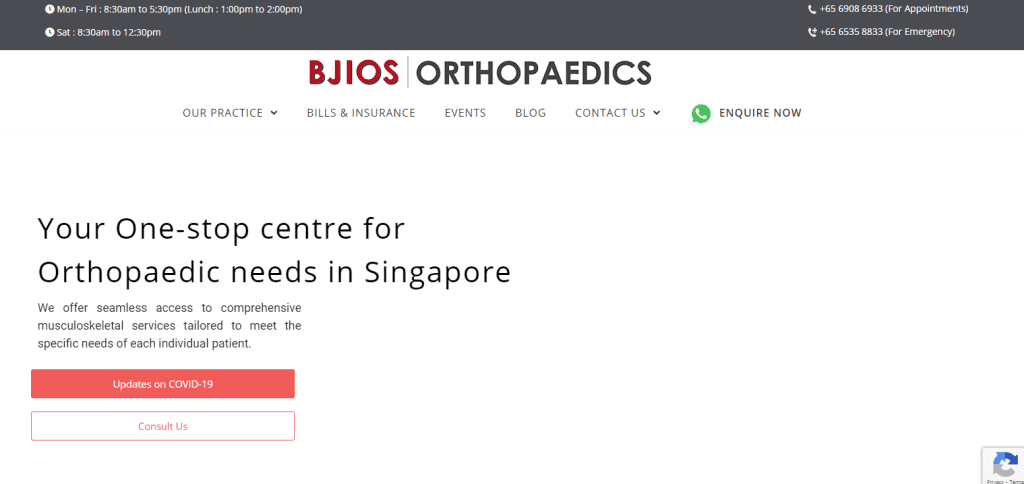 BJIOS Orthopedics is a one-stop orthopaedics center focusing on delivering high standards of patient care. They are managed by a medical team of highly experienced and qualified senior Orthopedic surgeons' renown in their own orthopaedics specialities.
They have in-house facilities consisting an Imaging Centre, Day Surgery & Recovery Suite and Physiotherapy Centre, and provide treatments for injuries like the rotator cuff, fractures, arm tumours, degenerative disc disease, scoliosis, osteoporotic fractures, tennis elbow, golfer's elbow, biceps ruptures, rheumatoid disease of the elbow, carpal tunnel syndrome, hip replacement, knee replacement, bowed legs, bunions, and flatfoot.
3. Dr Roland Chong: Shoulder | Elbow Orthopaedic Group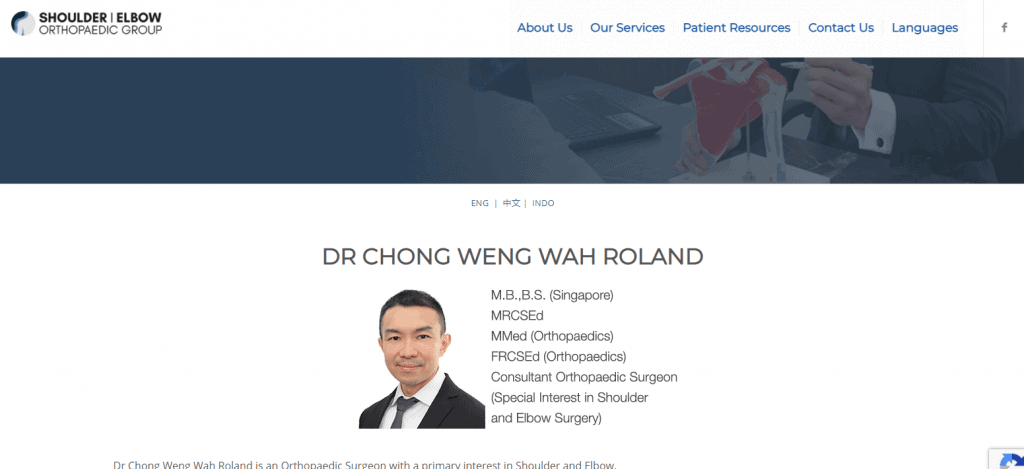 Dr Chong Weng Wah Roland is an Orthopedic Surgeon with a primary interest in Shoulder and Elbow. For the past decade, Dr Roland has been fondly known as 'Roland Shoulder'. His main area of the practice lies in Singapore and Australia.
Over the year, Dr Roland has accumulated multiple accolades. He was practicing in Changi General Hospital as a Consultant Orthopedic, Shoulder and Elbow Surgeon. In addition to arthroscopic shoulder surgery, he offered solutions for irreparable rotator cuff tears by performing periscapular tendon transfers. With his impressive experience, you can trust him to help you with your shoulder pain.
4. Dr. James Wee – Oxford Orthopaedics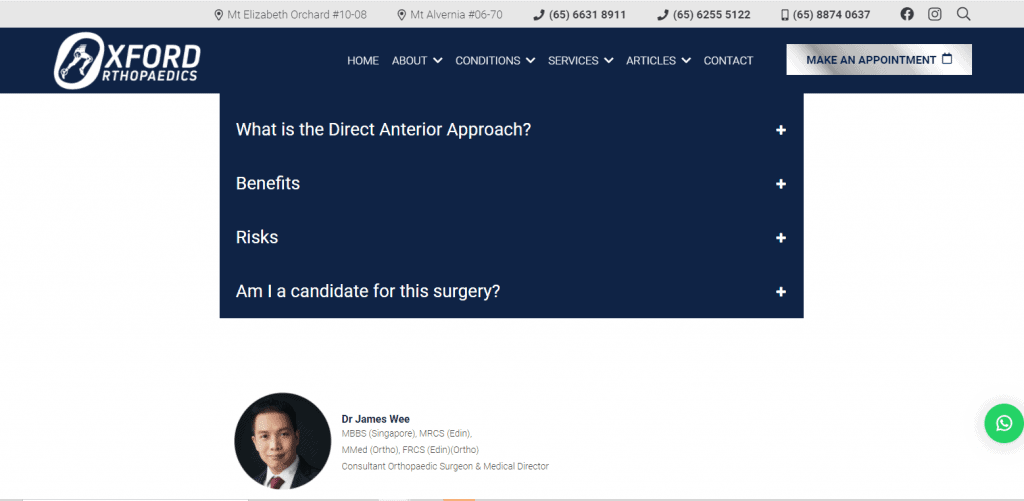 Dr James Wee is the only dual-subspecialty trained Orthopedic Surgeon in Singapore for both Hip & Knee Surgery and Foot & Ankle Surgery. He holds a special interest in the Oxford Partial Knee Replacement system and received extensive training in this minimally invasive surgery with the inventor surgeons of the Oxford Partial Knee Replacement system — the world's leading mobile-bearing partial knee replacement system.
Dr Wee is experienced in the keyhole and minimally invasive surgery for foot and ankle conditions like bunions, ankle sprains, tendon injuries and arthritis. Additionally, he pioneered and led the establishment of the Limb Lengthening and Reconstruction Surgery (LLRS) service in Tan Tock Seng Hospital; the first multi-disciplinary LLRS unit of its sort in Singapore.
Currently, Dr Wee is working at Oxford Orthopedics, which is dedicated to providing healthcare tailored to all your bone, muscle and joint needs — from your initial consultation to your recovery process. They also provide financial counselling and work with your insurer to provide a seamless experience.
5. Dr Andrew Dutton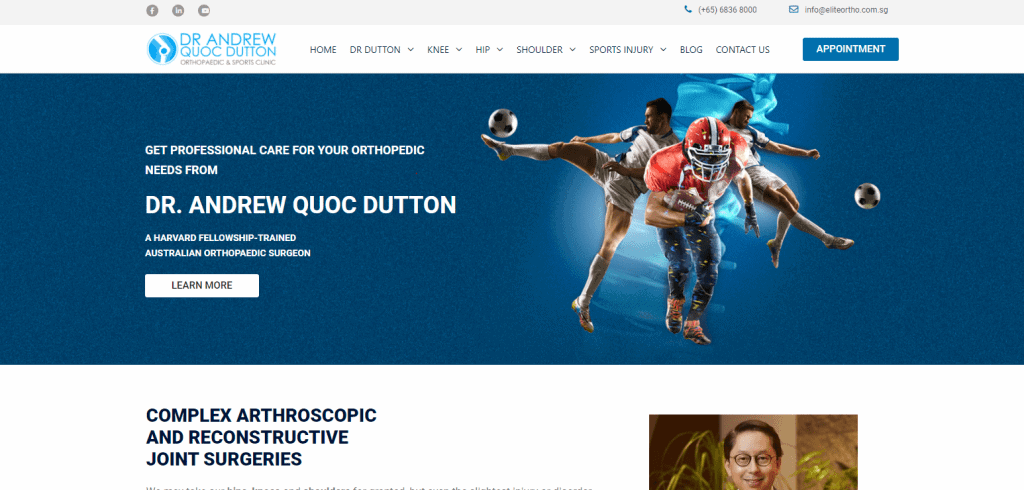 Dr Andrew Quoc Dutton has over 20 years of professional experience since his graduation from the University of New South Wales in Sydney, Australia. He is also trained in complex surgeries at the Harvard Medical School in Boston, USA.
In addition, Dr Dutton has cared for patients at the Massachusetts General Hospital and Harvard University in the US, as well as at the Prince of Wales Hospital and the St. George Hospital in Australia. He is now based at Mount Elizabeth Hospital, Singapore. You can rest assured and entrust yourself to a Harvard Fellowship-trained Australian Orthopedic Surgeon.
6. Dr. Sean Ng – Ardmore Orthopaedic Clinic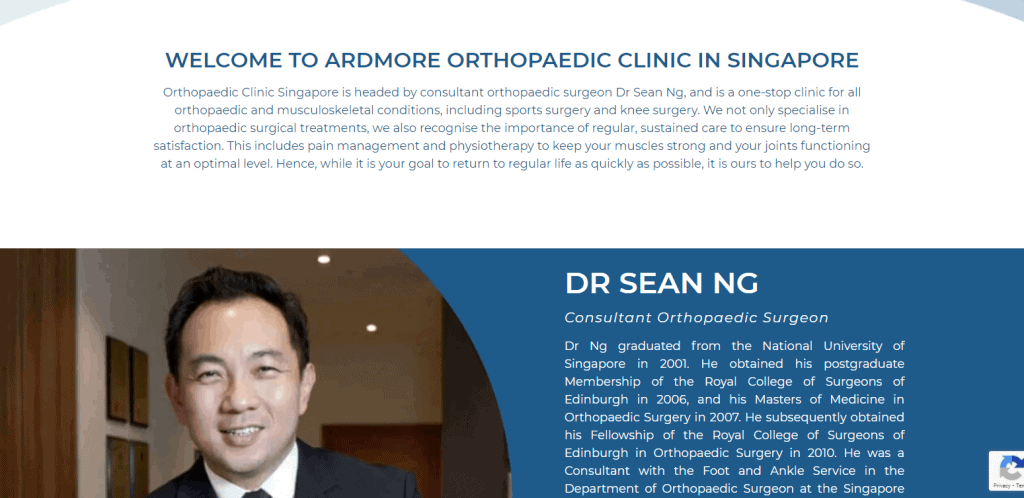 The Orthopedic Clinic Singapore is headed by consultant orthopaedic surgeon Dr Sean Ng and is a one-stop clinic for all orthopaedic and musculoskeletal conditions, including sports surgery and knee surgery. The clinic specializes in orthopaedic surgical treatments, and values the importance of regular, sustained care, such as pain management and physiotherapy, to keep your muscles strong and your joints in good health.
Dr Sean Ng is currently a Visiting Consultant back at SGH. Aside from that, Dr Sean Ng also doubles as a head orthopaedic surgeon here at Orthopaedic Clinic Singapore, where he provides specialised orthopaedic care for his patients.
7. Dr Ong Kee Leong – Shoulder Specialist Singapore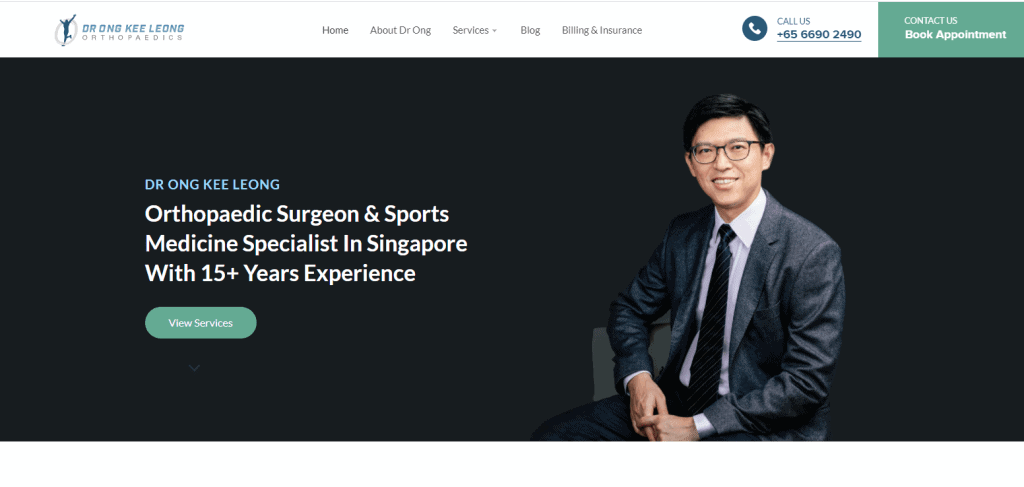 Dr. Ong Kee Leong is a fellowship-trained orthopaedic surgeon. He subspecializes in shoulder and knee, foot and ankle, hand wrist and elbow surgeries, arthroscopic sports surgery, and the management of sports-related injuries. He has been registered with the Singapore Medical Council as a specialist in Orthopedic Surgery since 2011.
He adopts a personalized and professional approach to deliver high-quality orthopaedic care based on the most up-to-date literature. He is problem-oriented, well-organized and provides individualized treatment plans that are catered to each of his patients' specific needs.
8. Dr Alan Cheung – International Orthopedic Clinic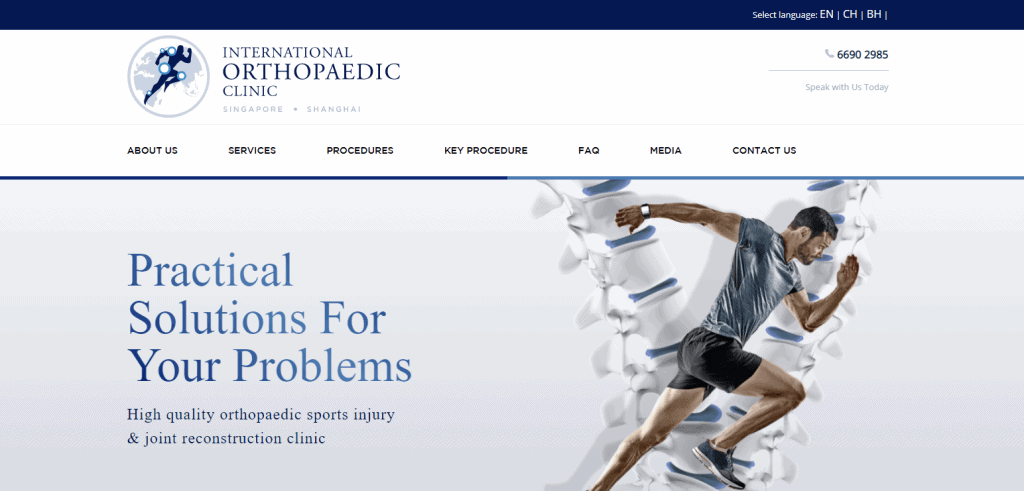 Dr Alan Cheung is a Consultant Orthopedic Surgeon at the International Orthopedic Clinic. He specializes in Sports Injuries such as torn ligaments and tendons, and cartilage injury in the knee, hip and shoulder, Adult Joint Reconstruction including total and partial Knee Replacement and Total Hip Replacement for osteoarthritis, and Robotic Surgery (Makoplasty, Navio and Robodoc systems).
The International Orthopedic Clinic was established to provide expertise in Orthopedic surgery to the local and expatriate community in Singapore and the Asia-Pacific Region. From Dr Cheung's experiences training and working in England, Australia and Singapore, he believes that communication and empathy are vital for patients no matter what their background. As such, Dr Cheung enjoys understanding the patient's needs, providing realistic expectations and practical solutions for their problems.
9. Dr Tan Chyn Hong – The Orthopaedic Center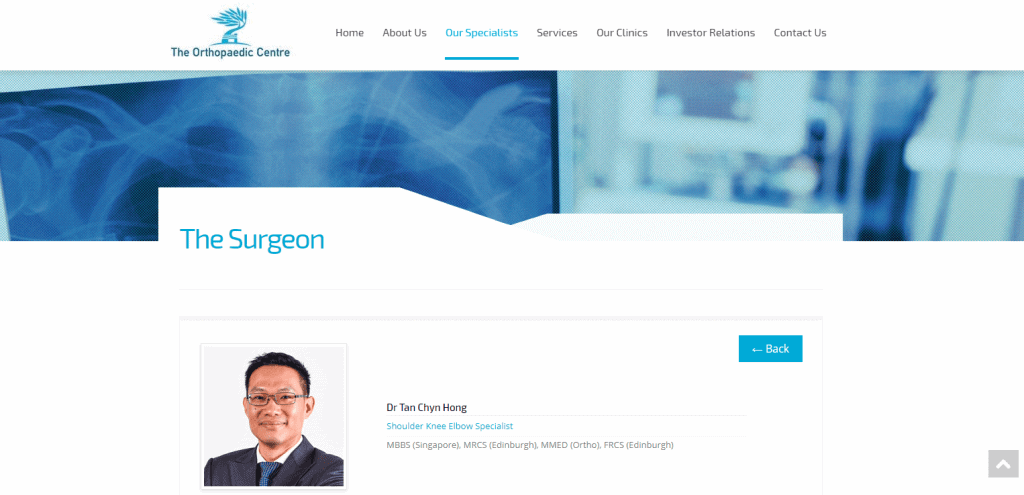 Dr Tan Chyn Hong is an elbow, knee and shoulder specialist surgeon. He was the head of division of Sports Medicine at National University Hospital in Singapore before moving on to private practice. He led a team of orthopaedic surgeons, sports physicians and sports therapists, to provide comprehensive medical care to national athletes and professional footballers.
Dr Tan was an early adopter of the technique of implantless arthroscopic rotator cuff shoulder surgery in Singapore. He was the initial surgeon in Singapore to perform the keyhole rotator cuff repair without using any metal or plastic implants. Dr Tan has a lot of experience dealing with knee problems including meniscus surgery, ligament reconstruction (anterior cruciate ligament, posterior cruciate ligament, collateral ligament) and cartilage regeneration. Most of these surgeries can be done arthroscopically (keyhole approach) with minimal pain and quicker recovery.
Conclusion
Do you have any reviews and comments to share regarding our choices for the best shoulder specialist in Singapore?
While SBO is committed to supporting our local businesses, we welcome any feedback and anonymous sharing regarding your experience with the listed outdoor furniture in Singapore.
We hope that this guide will be useful in helping you to make an informed decision when it comes to finding the best shoulder specialist in Singapore.
Explore More Content