Colonoscopy: Why It Is Important For Your Colon Health
Learn about the Colonoscopy in Singapore to ensure the best care for your colon health today!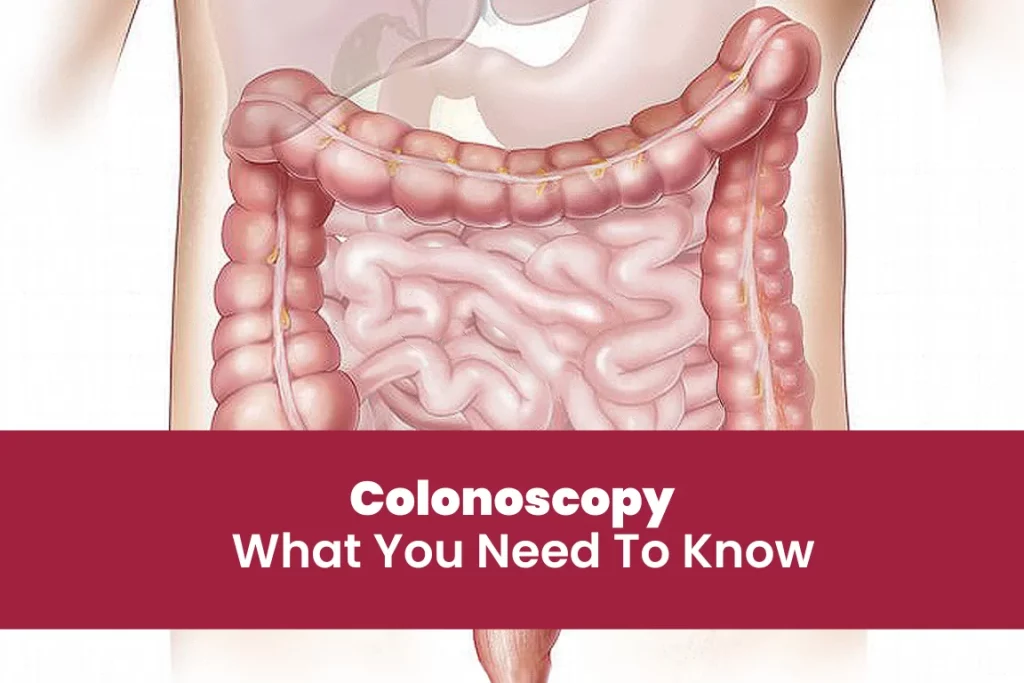 Approximately 1,200 new cases of colorectal cancer are diagnosed each year, making it the most common cancer in Singapore. It was reviewed that the age-standardized incidences of colon and rectal cancer in Singapore are among the highest in the world. Male Chinese Singaporeans are, particularly at risk.
While surgery is the mainstay of treatment for colorectal cancer, early diagnosis can improve the likelihood of a cure. Hence early detection and prevention of colon cancer through colonoscopy are crucial in Singapore, as they can lead to better outcomes and survival rates.
What is Colonoscopy?
Colonoscopy is the gold standard for complete large bowel evaluation. It is a medical procedure that allows doctors to examine the inside of the large intestine (colon) and rectum.
It is used to diagnose and treat colon and rectal problems and this procedure can help detect and prevent colon cancer.
The main disadvantages are its higher cost, the need for full bowel preparation, and sedation. There is also a small risk of bowel preparation. For high-risk patients e.g., individuals at risk of hereditary non-polyposis colorectal cancer, colonoscopy is the screening investigation of choice.
The main advantages are its high sensitivity and specificity and the long recommended screening interval of 10 years. The protective effect of colonoscopy is attributed to the ability to remove asymptomatic polyps before malignant transformation occurs.
The procedure is typically performed by a gastroenterologist, a doctor who specializes in the diagnosis and treatment of conditions that affect the digestive system.
Why do you need a Colonoscopy?
The Ministry of Health (MOH) also recommends regular screening for colon cancer for Singaporeans aged 50 and above, or for those with a family history of colon cancer. Government subsidies are also available for certain groups of people, such as low-income families and the elderly, to make it more affordable and accessible.
Your doctor might recommend a colonoscopy if you have symptoms that suggest potential abnormalities in your colon or rectum.
These symptoms include:
Rectal bleeding
Blood in the stool
Changes in bowel habits such as constipation or diarrhea
Abnormal weight loss
Abdominal pain
Colonoscopy is also a screening method for colon cancer, colon polyps, and inflammatory bowel diseases. Consider going for this procedure if you:
Are above 45 years old
Have a family history of colon cancer
Where can Colonoscopy be done?
In Singapore, colonoscopy is widely available, and there are several private and public hospitals that offer the procedure. Here is a quick guide to a list of hospitals in Singapore that offer colonoscopies:
Related page to Colonoscopy or Gastroenterologist(s) directory

Location/Address

Main Line (For enquiry)

Blk 3 Level 1, Outram Rd,
Singapore 169608

+65 6222 3322

2 Simei Street 3,
Singapore 529889

+65 6788 8833

5 Lower Kent Ridge Road,
Singapore 119074

+65 6908 2222

11 Jalan Tan Tock Seng,
Singapore 308433

+65 6256 6011

3 Mount Elizabeth,
Singapore 228510

N/A

Gleneagles Hospital

6 Napier Road,
Singapore 258499

+65 8111 9777

585 North Bridge Road,
Singapore 188770

+65 6311 1111

339 Thomson Road,
Singapore 307677

+65 6250 2222

319 Joo Chiat Place #02-03,
Singapore 427989

+65 6377 3737
It is worth noting that this list is not exhaustive and there may be other hospitals in Singapore that offer colonoscopies. It is best to check with the hospital directly to confirm the availability of the procedure and to discuss any specific concerns or questions you may have.
What is the cost of getting a colonoscopy in Singapore?
| | |
| --- | --- |
| Types of hospital | Cost |
| Public hospitals with subsidies | $300-$830 |
| Restructured hospitals | $1100-$2500 |
| Private hospitals | $1800-$2600 |
While the table acts as a general guide, do note that the availability and costs of the procedure can vary depending on the hospital and the type of insurance coverage you have.
It's recommended to check with your insurance provider to see which hospitals are covered under your policy.
Additionally, you can also check with your primary care physician or specialist to get a referral to a hospital or clinic that offers colonoscopy. They may also have personal recommendations or have a preferred facility that they work with.
FAQs On Colonoscopy
Is colonoscopy safe?
It is generally a safe procedure. However, complications can sometimes occur. These include:
– Dizziness, headache, nausea, or vomiting
– Reaction to sedatives or anesthetic
– Bleeding where polyps have been removed
– Very rarely (in less than 1 in 1000 cases), perforation (hole in the colon wall)
What should I do before the colonoscopy?
The colon needs to be cleared of waste materials so that it can be seen clearly. This is known as bowel preparation and is done the day before the colonoscopy.
Bowel preparation involves eating a light diet, stopping certain medications, fasting, and taking a special solution to pass out all stools before the procedure.
The specialist at the hospital will give you more detailed advice.
Can I use Medisave for colonoscopy screenings?
MediSave can be used for screening colonoscopies where recommended, subject to the prevailing Table of Surgical Procedures (TOSP) withdrawal limit for colonoscopy procedures plus $300 per day for associated day surgery charges.
Summary
Colonoscopy is important in Singapore as it helps in the early detection and prevention of colon cancer, which is common cancer in Singapore.
The availability, affordability, and quality of healthcare facilities make this procedure accessible to most Singaporeans. It is important for Singaporeans to consider getting one if they are over the age of 45 or have symptoms of colon and rectal problems.
You can refer to our article on the list of colon doctors in Singapore if you are looking out for experts to look after your colon health!
Explore More Content