10 Best Whey Protein in Singapore to Optimise Your Performance [2023]
Read on for our top whey protein in Singapore.
We often see gym-goers pouring a powder substance of sorts (whey protein) into a bottle of water, followed by giving it a good shake and then downing it before or after a workout. So what is whey protein exactly?
It is one of the primary proteins found in dairy products that provides essential amino acids that are needed to carry out the functions that proteins perform in the body. Read on for our top whey protein in Singapore.
1. MuscleTech NitroTech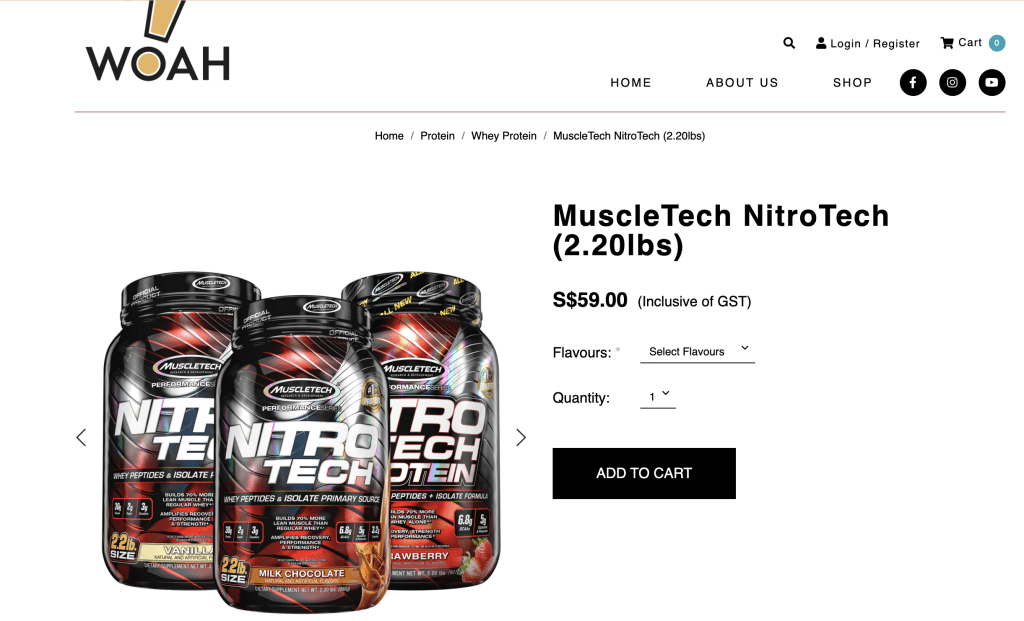 The MuscleTech NitroTech Whey protein powder retails at Whoa Group, designed for all athletes who are looking for more muscle, more strength and better performance. Each scoop of Nitro-Tech® contains 30 grams of protein, primarily from whey protein isolate and whey peptides.
What we like about this Whey protein Singapore is the fact that it has multiple flavours to choose from – from vanilla, strawberry, cookies & cream and also milk chocolate, so do give this a try!
2. Titan Whey Anabolic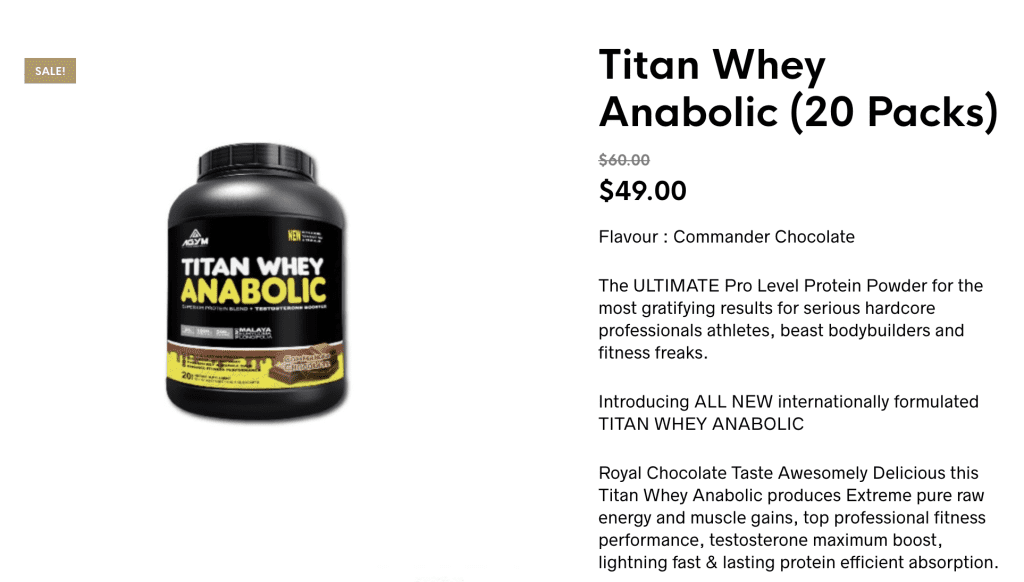 This halal-certified product comes in sachets which makes it more convenient to carry out to the gym. If you're a fan of chocolate shakes, you're in luck as this chocolate why protein would not only help you to achieve your fitness goals but also tastes delicious.
One thing we like when we buy from Halal Nutrition & Supplement is the fact that they do speedy delivery where one can enjoy the next working day delivery.
3. Optimum Nutrition 100% Whey Gold Standard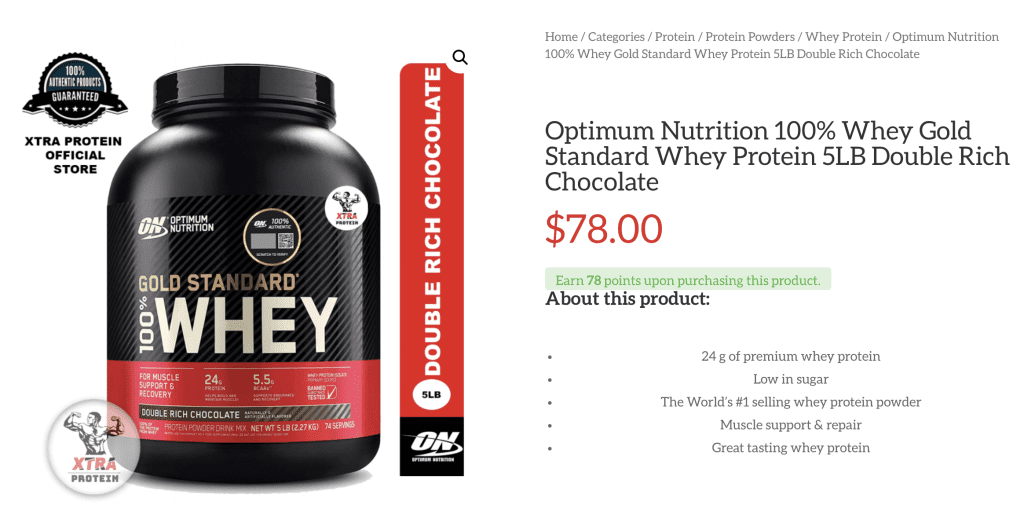 This whey protein powder comes in one of the most unique flavours – Rocky Road, Key Lime Pie and even cake donuts? The Optimum Nutrition Gold Standard Whey Protein comprises different kinds of Whey protein with essential amino acids that are significant for muscle fix and building.
You could find this product at XTRA Protein Singapore, where they offer same-day delivery and self-collect options.
4. BYOP Recovery Whey Protein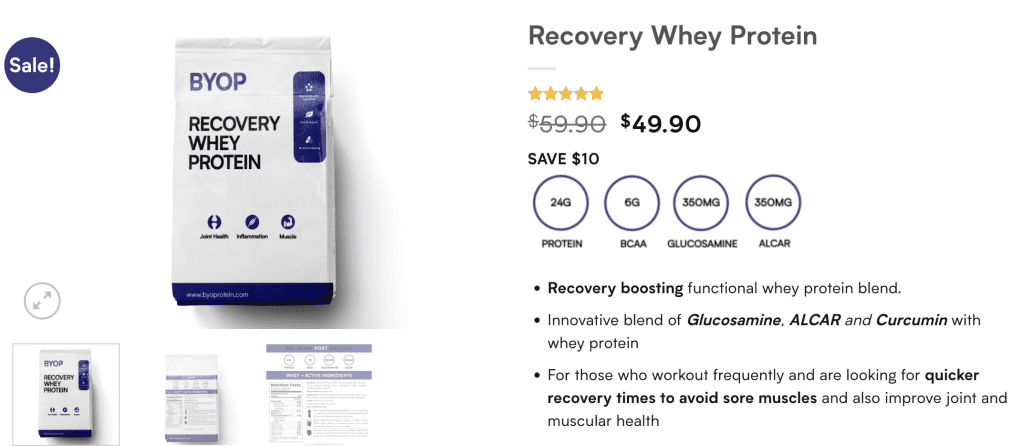 As its name suggests, this recovery Whey protein helps in muscle recovery which is essential to building muscles. To aid in the recovery process, they boast an innovative blend of Glucosamine, ALCAR and Curcumin with Whey protein. BYOP uses cold-filtered whey Protein where the cold filtration processing of Whey helps preserve the full spectrum of peptides present in natural cow's milk.
This protein comes in dutch cocoa and also french vanilla flavours and a standard 1kg size.
5. JustSHAKE Gold Whey Protein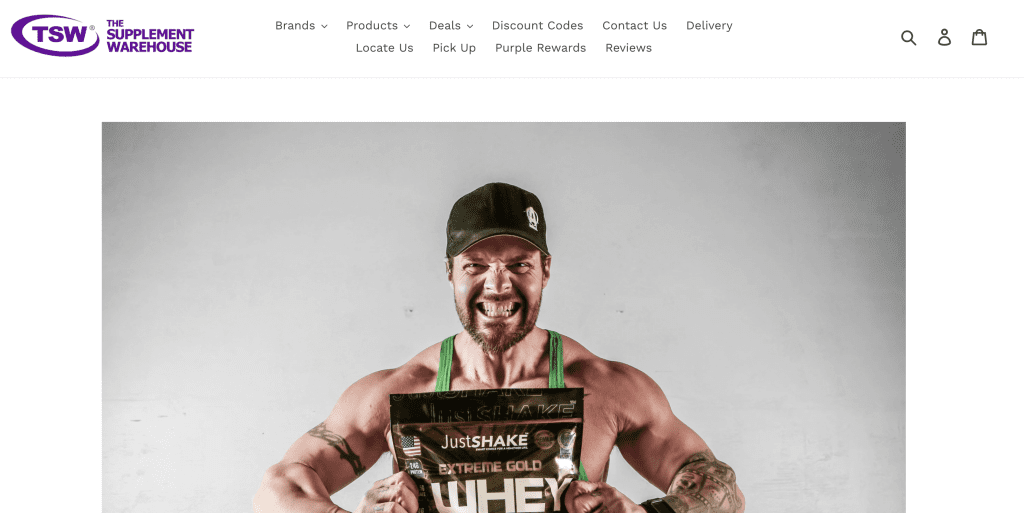 JustSHAKE™ EXTREME GOLD Whey Protein contains Whey Protein Isolates (WPI) that allows you to recover faster and build more lean muscle mass.
This drink would be ideal for you if you're looking to build lean muscle mass and it makes a good breakfast protein drink, between meals drink or also a post-workout drink.
6. Lush Protein Better Whey Protein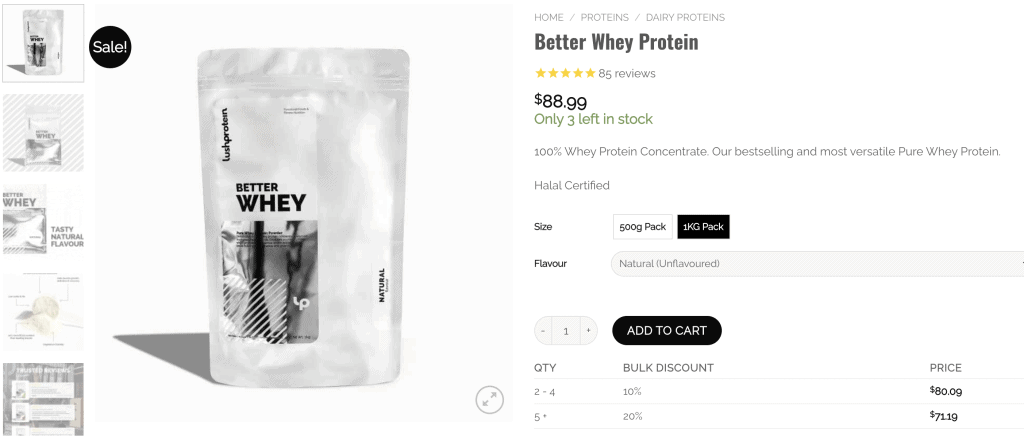 Better Whey Protein by Lush Protein contains no fillers or additives, just pure Whey protein derived from grass-fed cow's milk, boosting an excellent nutritional profile.
One of the better selling flavours that customers have returned to purchase is that of the mango and chocolate dinosaur flavoured Whey protein or you could just opt for the unflavoured option if you do not like such flavours.
7. Lake Avenue Nutrition Whey Protein

Lake Avenue Nutrition Whey Protein Plus Probiotics and Enzymes is flavoured with Natural Cocoa Powder.
This chocolate-flavoured powder provides a simple and easy way to add protein to your diet, which can help promote muscle growth when combined with a targeted exercise routine.
8. BPI Sports Whey-HD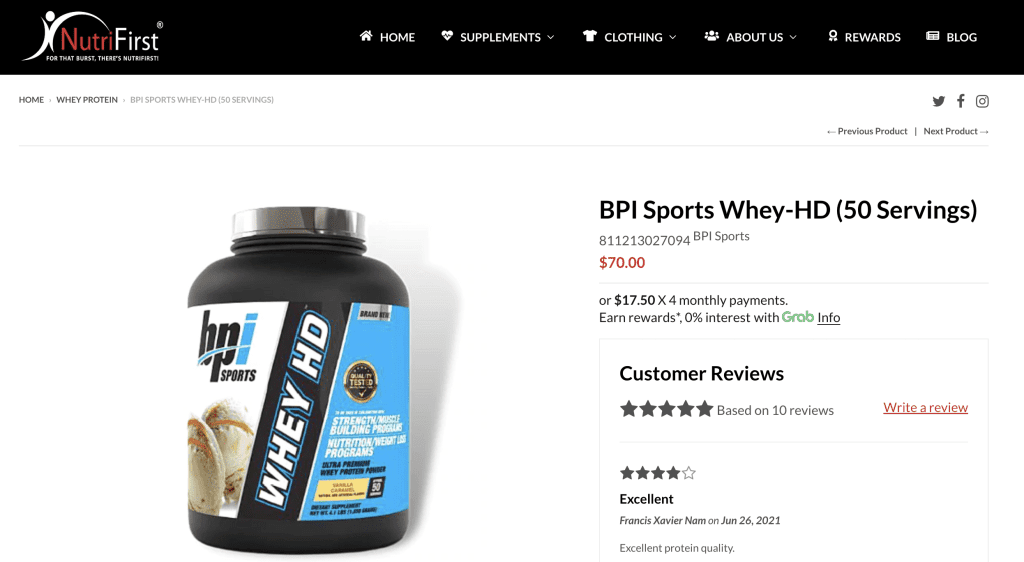 WHEY HD™ which aids muscle recovery and helps your body build solid, lean muscle comes in 5 different flavours for you to choose from – vanilla caramel, chocolate cookie, peanut butter ice cream, milk & cookies and also strawberry cake (mind-blowing indeed).
This product is retailing at Nutri First where they allow you to pay in instalments with Grab!
9. GNC 100% Whey Protein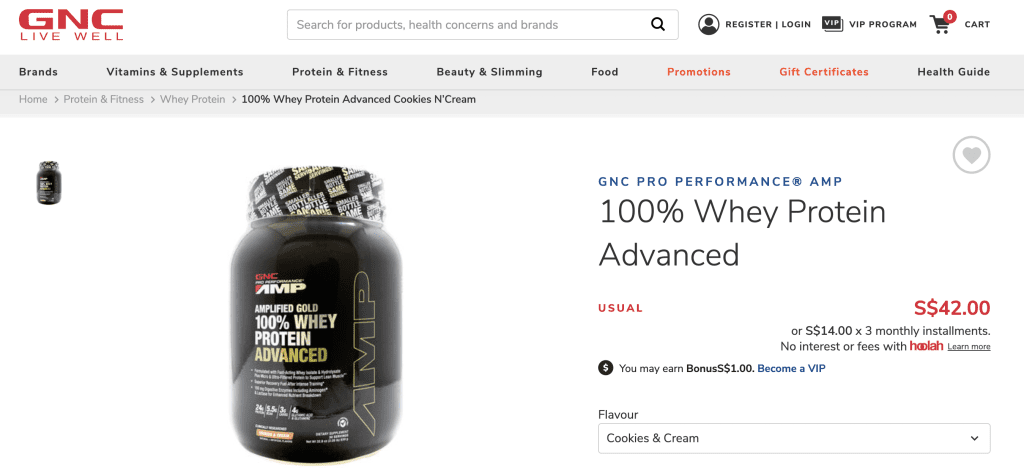 Gold Series 100% Whey Protein Advanced boasts a higher protein percentage (77%) to maximise lean
muscle during the critical post-workout window. One thing we like about this product is that it is Ultra-filtered to deliver you with super-clean recovery fuel while supporting the recovery of strength.
This product retails at GNC outlets in Singapore and comes in 8 different sizes, for you to choose one which bests suits your needs.
10. Myprotein Impact Whey Protein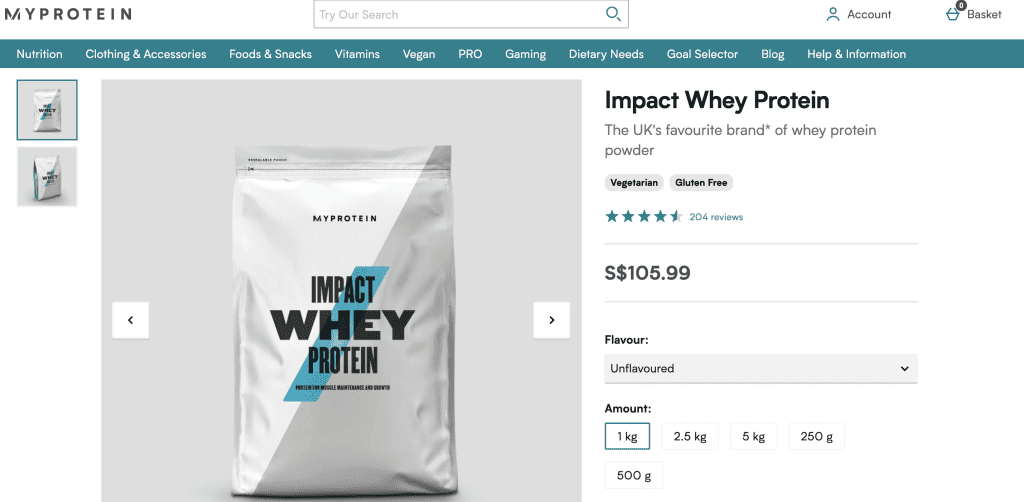 UK's favourite brand of Whey protein powder has arrived on the shores of Singapore. This premium Whey packed with 21g of protein per serving could be ideal for all of your fitness goals.
Get yours in over 40 flavours, with delicious favourites including Chocolate, Vanilla, and Strawberry Cream.
Conclusion
Do you have any reviews and comments to share regarding our choices for the best whey protein in Singapore for that gains?
While SBO is committed to supporting our local businesses, we welcome any feedback and anonymous sharing regarding your experience with the above-listed best whey protein in Singapore.
We hope that this guide will be useful in helping you to make a better decision when it comes to finding the best whey protein in Singapore.
Featured Image by Joseph Greve on Unsplash
Explore More Content