10 Best Telemedicine in Singapore to Seek Medical Assistance Remotely [2023]
The doctor will see you now – via an app.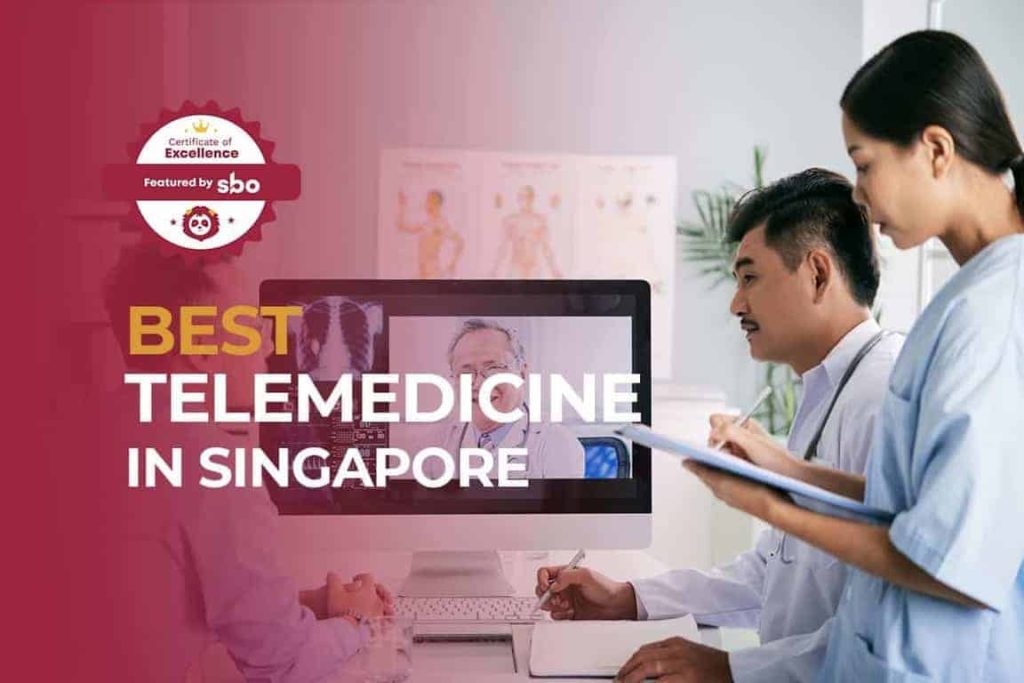 According to TodayOnline, telehealth has been given a shot in the arm during the recent COVID-19 pandemic, as more patients in Singapore feel increasingly comfortable seeking out medical services and seeing their doctors online.
Telehealth refers to the use of digital and telecommunications technology to access health care services remotely.
Telemedicine in Singapore is a subset of telehealth.
Using telemedicine, patients are able to consult doctors virtually.
Doctors can subsequently diagnose conditions, and prescribe treatments.
In fact, the Ministry of Health is looking to license telemedicine services in the middle of next year as part of the introduction of the new Healthcare Services Act.
Looking for telemedicine in Singapore? In this post, we've gathered all the relevant details to compile a list of the 10 best telemedicine in Singapore.
1. Homage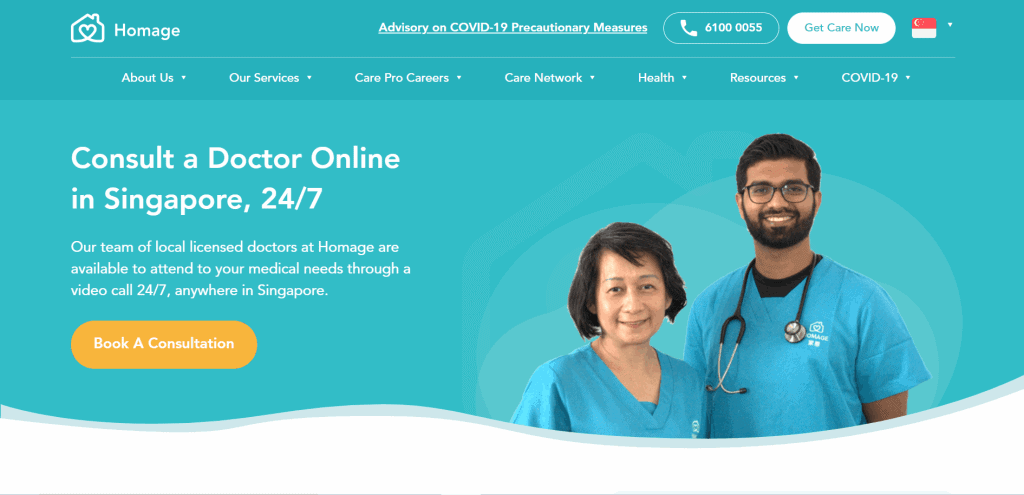 With Homage's app, you will be able to get connected to a Singapore-licensed medical doctor online in the comfort of your home in less than 30 minutes.
Prescribed medication will also be delivered to your doorstep within the same day.
On average, consulting a doctor online costs around $20 to $25 with Homage, but subsidies and insurances are available to offset some or all of the incurred cost.
Reviews speak highly of telemedicine in Singapore.
They highlight the user-friendly nature of the app which matches the most suitable doctor to the patient.
2. Speedoc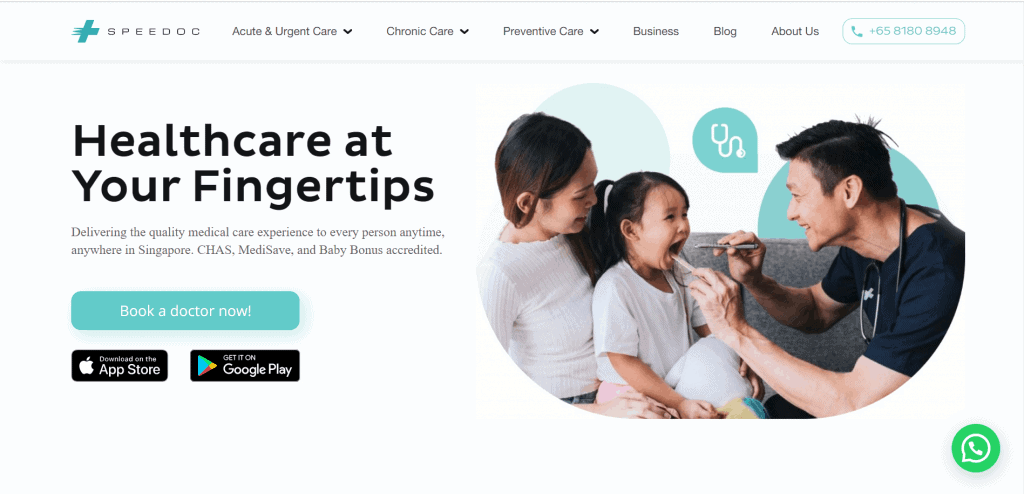 Founded in 2017, Speedoc was created with a mission to bring hospital-level care to the home.
They are a one-stop medical care solution for patients who require GP or A&E visits for themselves or loved ones from the comfort of their homes.
Besides being able to book a video consultation with a certified doctor, you can also book a 24/7 house call doctor who will tend to your urgent or chronic conditions, anytime, anywhere.
You will also be able to have your medication delivered to you within 3 hours for free after the house call doctor's visit.
You can claim Baby Bonus, Community Health Assistance Scheme and Medisave.
3. WhiteCoat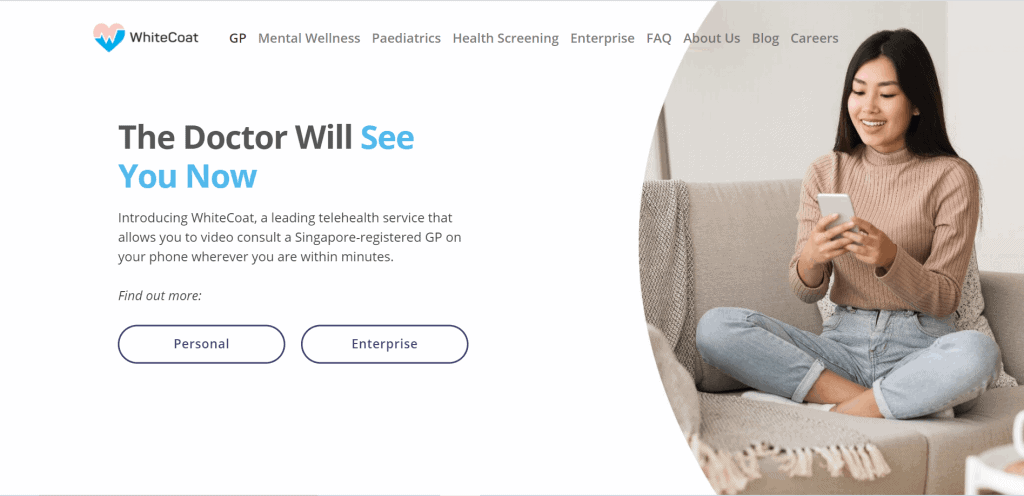 WhiteCoat is a leading telehealth service that allows you to video consult a Singapore-registered GP via an app on your phone wherever you are in minutes.
Medications will be delivered islandwide, with MCs and other medical records accessible in-app.
You will be able to get medication as rapidly as 90 minutes after.
You'll be surprised to know that you can use the WhiteCoat app for more than just addressing typical ailments.
Other examples of conditions that can be consulted for include chronic diseases like hypertension and diabetes, and general medical conditions such as Upper Respiratory Tract Infection (URTI) and Gastroenteritis.
4. Unity Telemedicine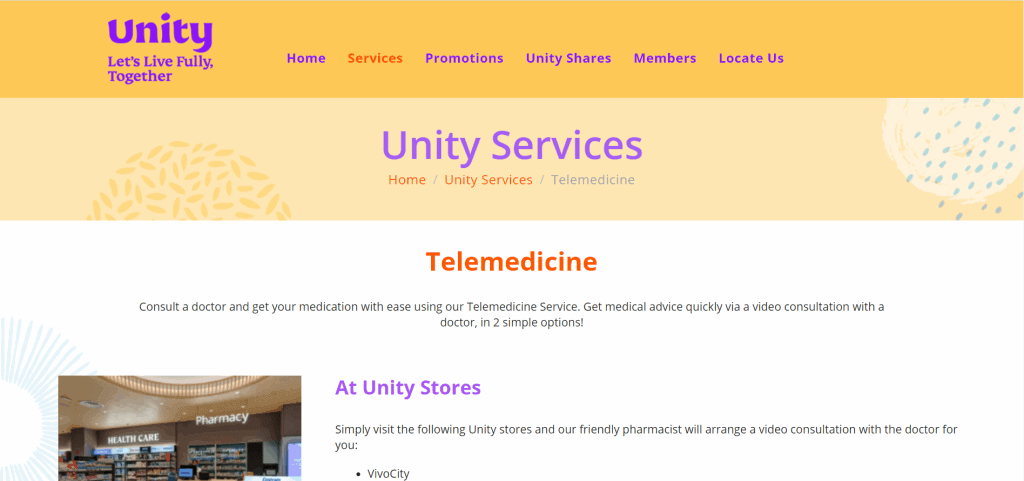 With Unity's telemedicine app, you will be able to get medical advice quickly via two simple options!
The first of which is to visit the following Unity stores and their friendly pharmacist will arrange a video consultation with the doctor for you:
VivoCity
FairPrice Xtra, Ang Mo Kio
FairPrice Xtra, Jurong Point
FairPrice, Northpoint City
FairPrice Xtra, Parkway Parade
FairPrice Finest, Bukit Timah Plaza
Causeway Point
The second option is to click here from your phone or computer and log in with your personal identification details (NRIC, FIN or passport).
After your consultation with the doctor, you can pick up your medication at selected Unity pharmacies.
5. Fullerton Health Telemedicine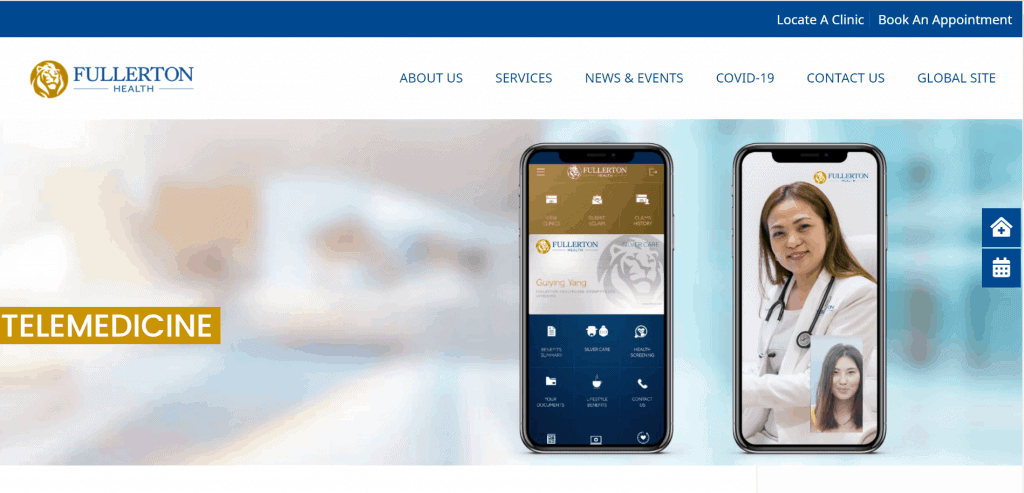 Fullerton Health Telemedicine allows you to video consult a doctor from the comfort of your home and have medicine delivered to your doorstep with a few clicks.
Their Fullerton Health doctors are all certified by the Ministry of Health.
Integrated seamlessly into their FHN3 mobile app, they offer patients a cashless payment option and convenient access to healthcare.
The app has an intuitive interface and medical concierge at your service for you to troubleshoot if need be.
You can utilise your employee benefits just as you would in a physical panel clinic.
6. HiDoc
HiDoc is a telemedicine platform that connects patients with licensed specialists in Singapore.
The telemedicine in Singapore is backed by the Singapore Medical Group.
You will be able to find out upfront what consultation fees are (including GST), before you proceed with your HiDoc appointment. You will have a peace of mind.
HiDoc also offers health and wellness products, and services to cater to patients' healthcare needs.
These include Watson products and health screening packages.
HiDoc respects and maintains patients' confidentiality by storing their information securely. 
Patients' data and medical records are compliant with the Personal Data Protection Act (PDPA) and can only be accessed with explicit permission given.
7. Doctor Anywhere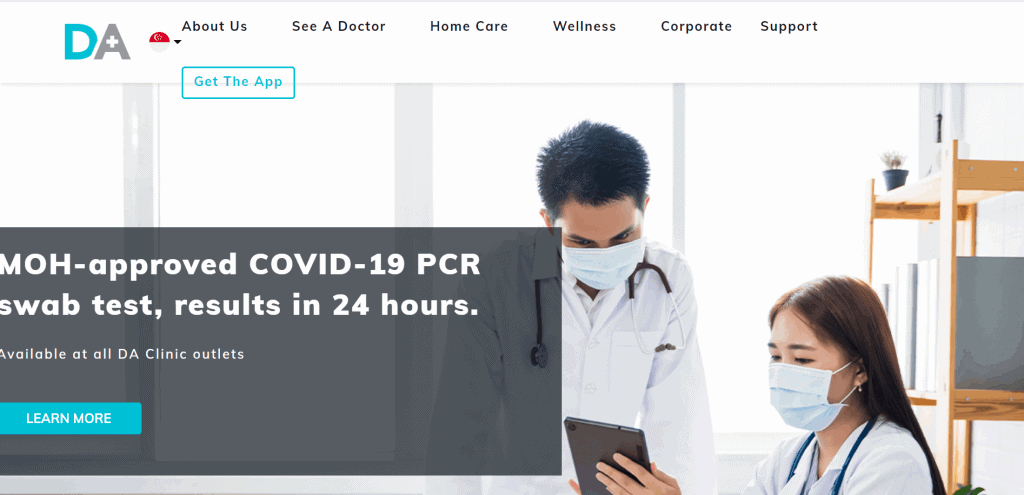 Doctor Anywhere allows you to video-consult a Singapore-licensed doctor online anytime, anywhere, and get medication delivered to your doorsteps within 3 hours.
On top of having consultations with your doctor online, you can also shop virtually with DA.
Shop for all your health and wellness needs on the DA Marketplace, and get items delivered to you within Singapore.
Access a range of items from nutrition supplements, skin care, weight management, to lifestyle and fitness products.
You will also be able to keep track of your spending and transaction history and earn 2X more points when you transact with DA Pay.
Simply accumulate your points to redeem credits as well as attractive wellness rewards from the DA Marketplace.
8. MaNaDr
Mobile Health was started by Dr Siaw Tung Yeng with a group of doctors with experience in healthcare, government policy and IT.
Their company has secured over S$10 million in seed funding from healthcare providers and private investors and has grown its footprint from Singapore to Australia, Malaysia and Vietnam.
The MaNaDr platform was launched in January 2017 together with a closely-knit healthcare community comprising more than 500 clinics and 700 doctors in Singapore alone and is expanding into Australia, Indonesia, India and Malaysia.
The best part of it all: you will be able to get your teleconsultation and exclusive health packages at special rates when you check out with your DBS/POSB Credit and Debit card.
Under the scheme, a teleconsultation session will cost S$15, a specialist consultation at S$120, and a health screening package from S$198.
9. AskPULSE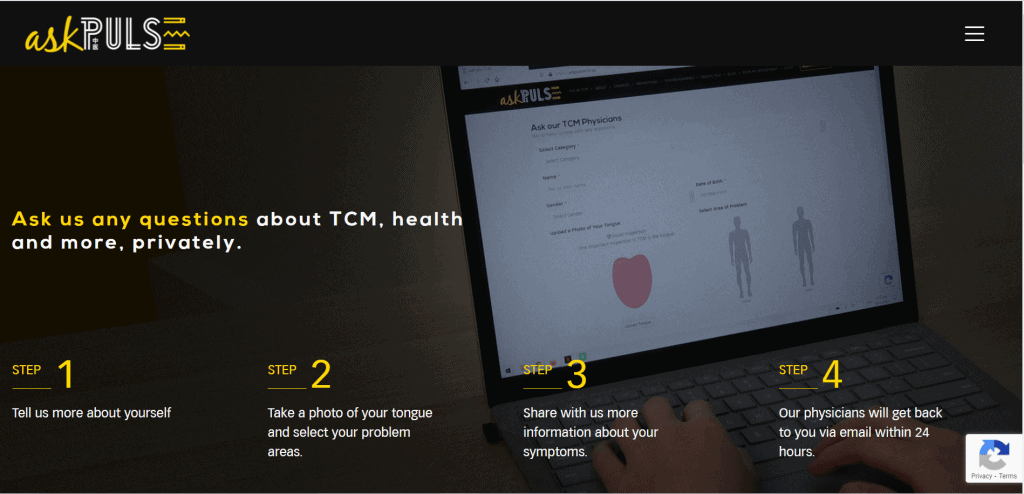 Looking to seek medical help from a Traditional Chinese Medicine (TCM) practitioner?
AskPULSE has you covered.
They are a platform of PULSE TCM, which has seven clinics in Singapore, and a foot reflex and pain management centre.
Most of their physicians are bilingual and are trained in Biomedical Sciences.
All of their physicians are registered under TCMPB (Traditional Chinese Medicine Practitioners Board), a statutory board under the Singapore Ministry of Health.
Simply take a photo of your tongue and select its problem areas, which is an important inspection in TCM.
Thereafter, share more information about your symptoms.
Their physicians will get back to you via email within 24 hours.
10. Doctor World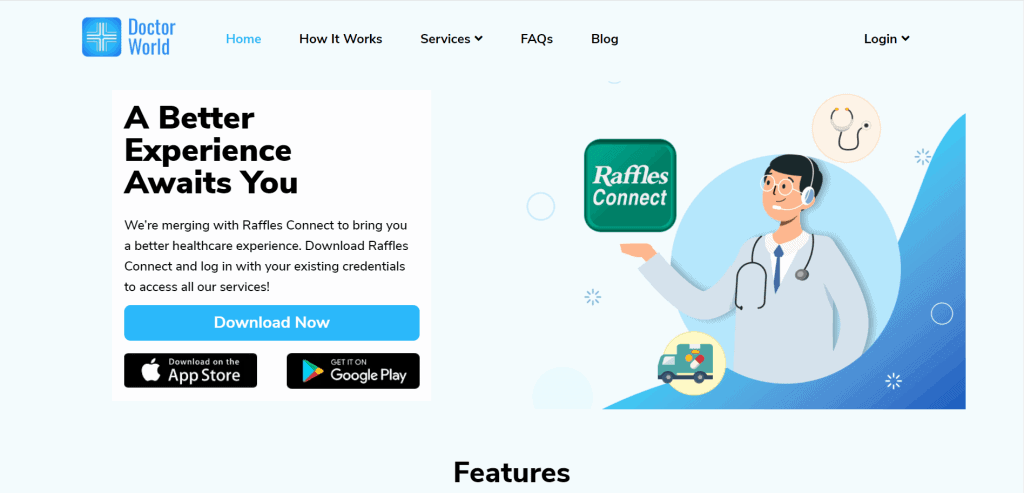 Leveraging the power of technology, Doctor World links you to holistic healthcare services via a secured and integrated platform for telemedicine in Singapore.
You will be able to consult a Singapore-licensed GP on-demand with telemedicine in Singapore.
Medication will be delivered to your doorstep within 3 hours.
Their doctors can issue sick leave and referral letters at their discretion.
You can save time with their digital personal queue system.
Check clinic wait times online and get a queue number for your GP visit before you even leave your house.
Conclusion
Do you have any reviews and comments to share regarding our choices for the best telemedicine in Singapore?
While SBO is committed to supporting our local businesses, we welcome any feedback and anonymous sharing regarding your experience with the best telemedicine in Singapore.
We hope that this guide will be useful in helping you to make an informed decision when it comes to finding the best telemedicine in Singapore.
Explore More Content