11 Best Psychiatrist in Singapore to Get You the Help You Deserve [2023]
Guard your mental wellness in these trying times with the best psychiatrist in Singapore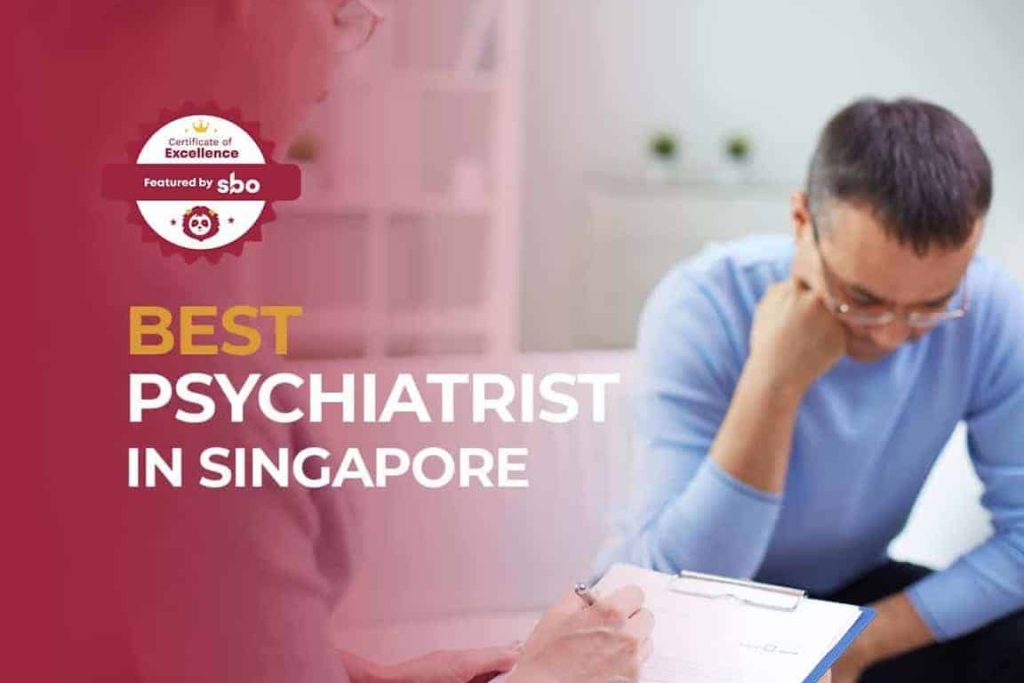 No matter what your background or daily routine is, everyone deserves to get access to mental wellness tools. Be it to treat a suspected chronic condition or to just find a listening ear, seeking out a good psychiatrist can only be handy.
Here are our top picks for the best psychiatrist in Singapore.
1. Dr BL Lim Centre For Psychological Wellness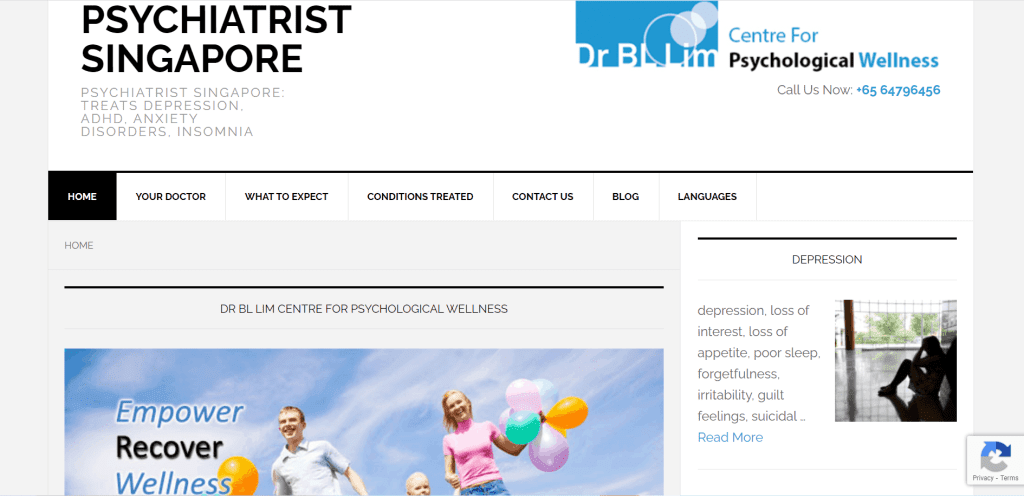 Dr Lim's credentials are extensive, as seen by his co-authorship of the Singapore National Clinical Practice Guideline for Bipolar Disorder as well as his membership in the Professional Advisory Committee Depression and Anxiety subgroup at MOH.
These, alongside his kind disposition, guarantee him to be among the best psychiatrist in Singapore.
2. The Psychological Wellness Centre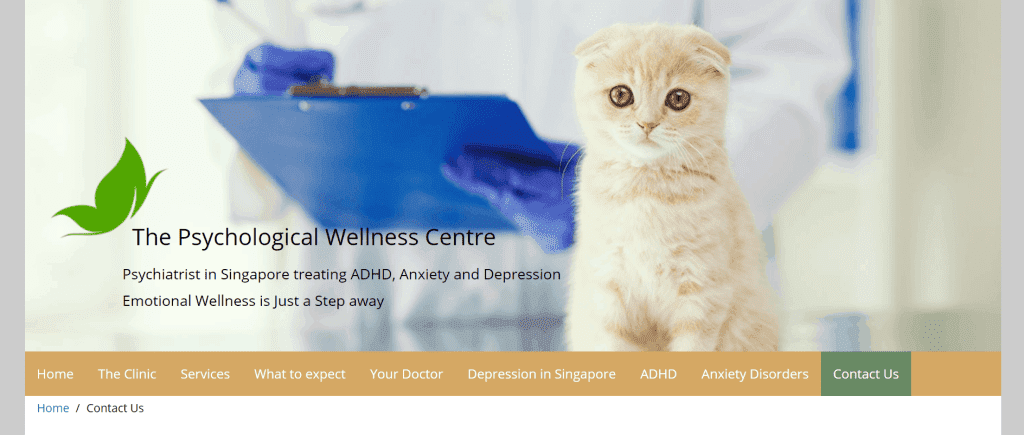 This clinic deals with a wide variety of conditions including those associated with pregnancy and menopause, as well as conditions involving psychosis.
With its commitment to providing cost-effective treatment for its patients, your visit to this psychiatrist is likely to be highly productive and satisfying.
3. Promises Healthcare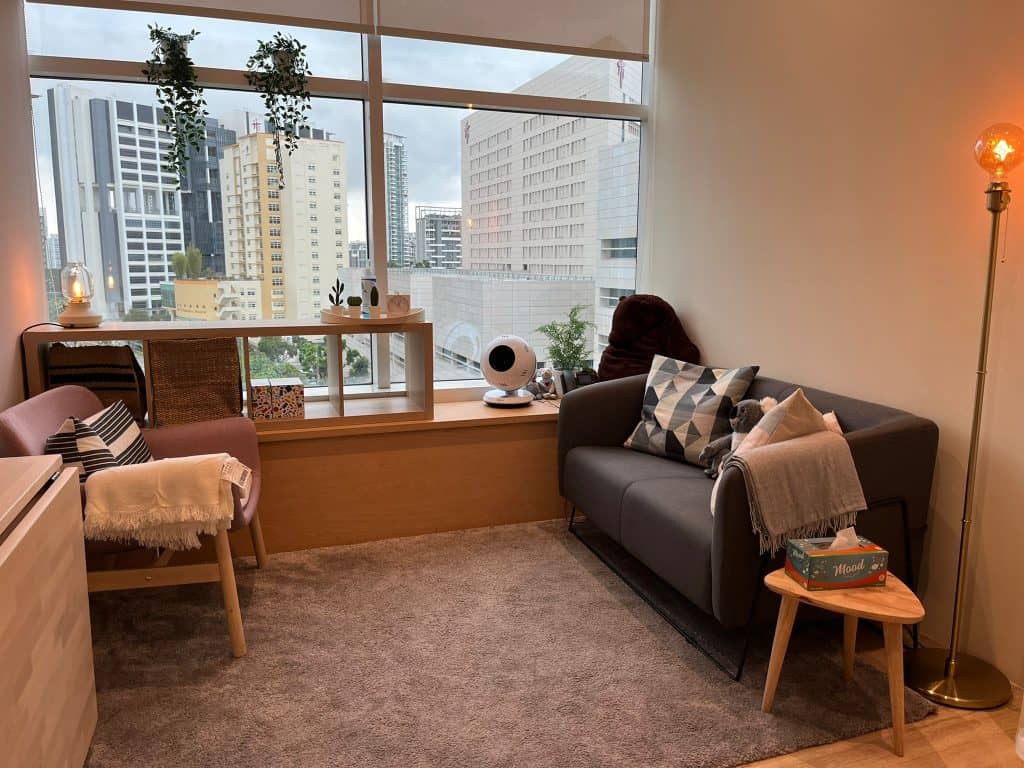 Founded in 2011 by Dr Munidasa Winslow, Promises Healthcare offers a wide range of psychiatric, psychological and physical wellbeing services for children, adolescents, youth, young adults and adults.
Our team of psychiatrists, psychologists, therapists and executive coaches take on a diverse and multidisciplinary approach to treatment. The care and wellbeing of patients are at the heart of our service and treatments are based on the latest clinically proven protocols in the field of neuroscience and psychology.
With a focus on holistic specialist care in mental health and addictions, the clinic also provides help in a whole host of areas such as anxiety, depression, anger management, children, adolescent and youth psychology, family and marriage therapy, forensic psychiatry and psychology. It is also the only private centre in Singapore to offer Transcranial Magnetic Stimulation (rTMS) for a non-drug treatment.
We are also an established provider for corporate and social programmes and training pertaining to addictions, mental health, and skills education in the Asia Pacific region.
4. Adult & Child Psychological Wellness Clinic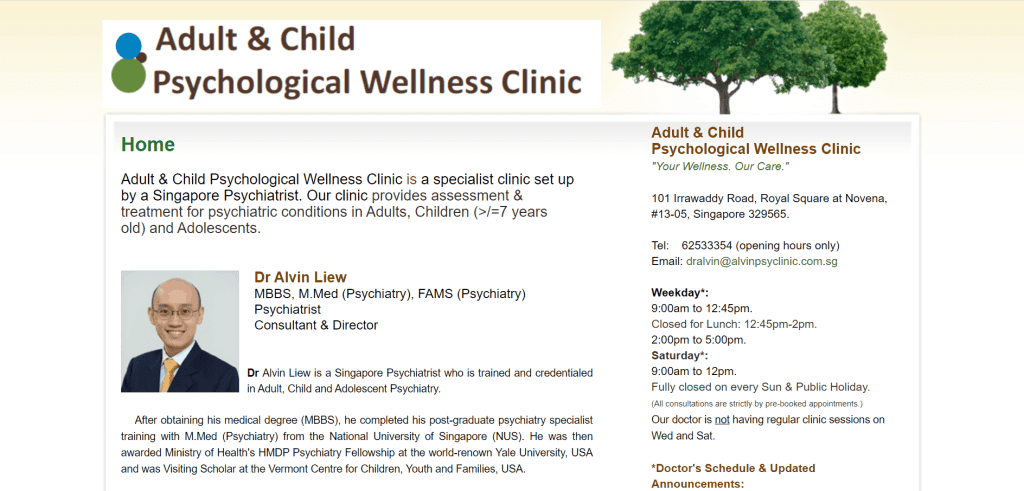 With his extensive experience and expertise in providing assessment and treatment for psychological conditions in both adults and children, Dr Liew should be a natural shortlisted choice.
Using both medical and non-medical forms of treatment, this psychiatrist is likely to be of much help to you regardless of your preferences in treatment.
5. Adelphi Psych Medicine Clinic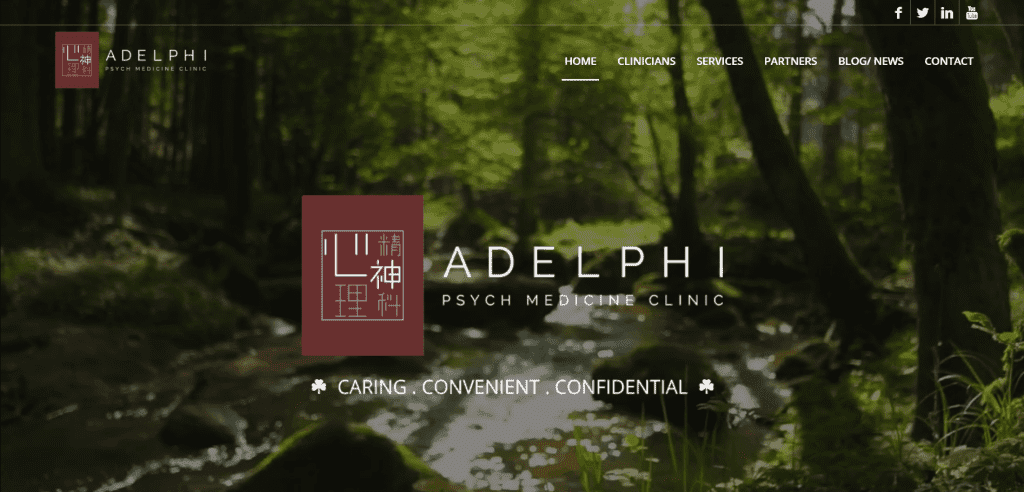 Providing services involving forensic psychiatry as well as consultations and a wide range of treatment methods including art and play therapy, there is definitely something for everyone at this clinic.
Regardless of your needs, this clinic is likely able to fulfil them, naturally making them one of the best psychiatrist in Singapore.
6. Mind Care Clinic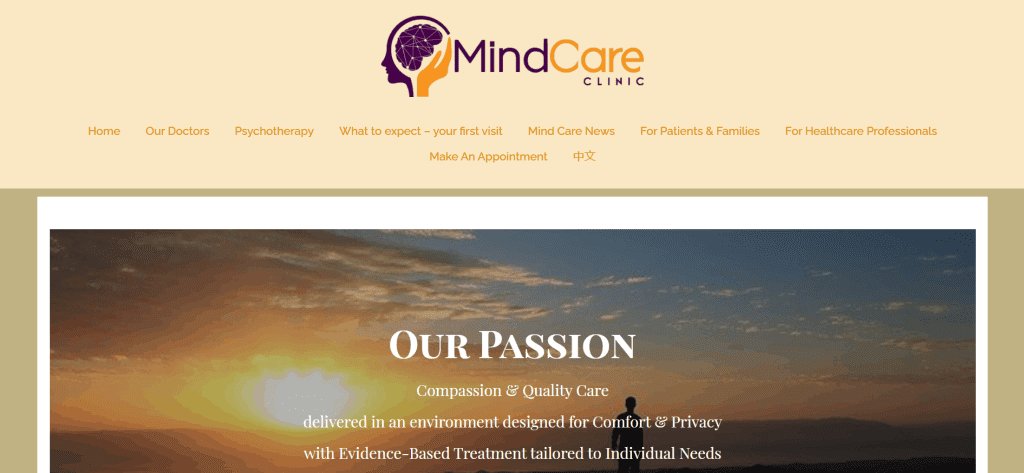 This psychiatrist views their patients as whole individuals who therefore need to be understood and treated holistically as opposed to having only isolated symptoms addressed.
Their experiences as LPA Certificate issuers will also complement your journey in planning for your long-term psychiatric needs.
7. Solace Art Psychotherapy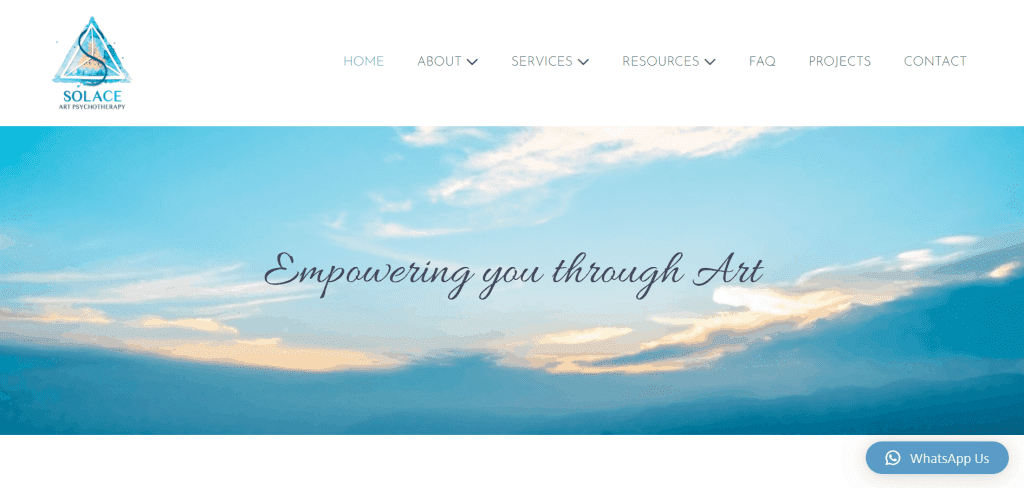 Here, therapy is given a novel spin with the utilisation of art to help clients manage a wide range of issues including anxiety and various forms of addiction.
With the lack of any requirement of a background in art, this highly accessible form of alternate therapy also allows clients to explore a new hobby as a positive spin-off benefit.
8. Nicole Chew-Helbig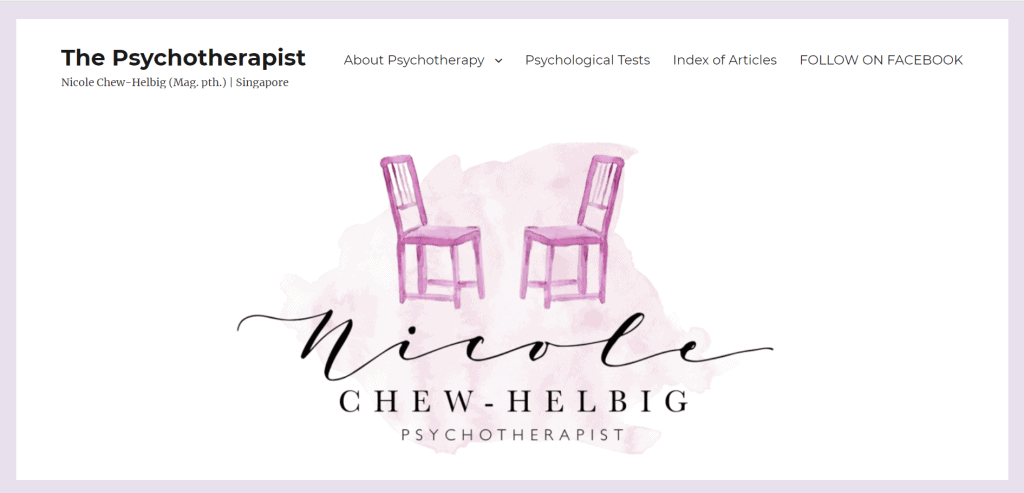 This psychiatrist aims to understand the roots of a particular condition that a patient is facing rather than just resolving surface symptoms.
To help clients regain independence, she also ensures that they too are made to better understand themselves, their conditions and how to manage those conditions during therapy.
9. Neo Cooper Psychology Clinic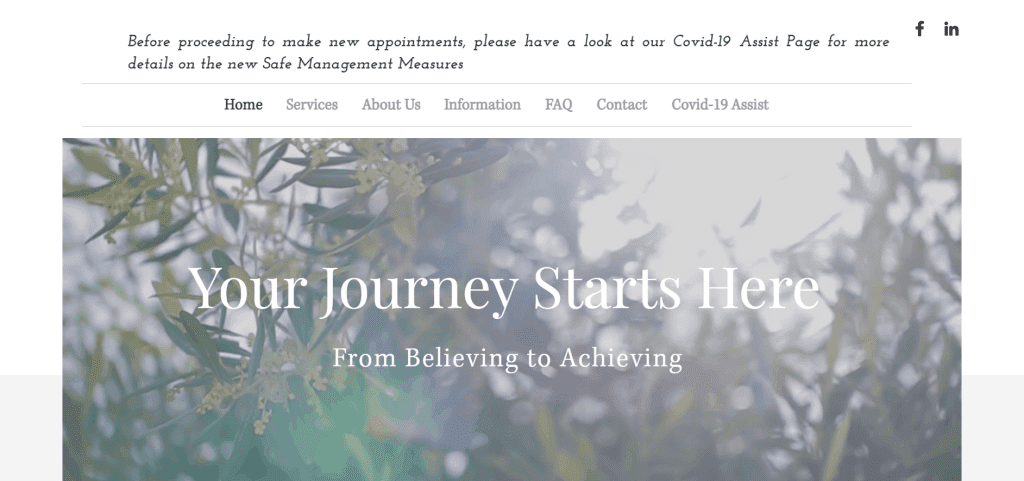 While some people face chronic issues that need specific forms of treatment to be resolved, others may need some guidance that, especially as adults, they don't really have access to.
This psychiatrist's provision of life coaching and career counselling services fills that gap, helping anyone that needs it to get back on track.
10. Dr Adrian Wang Psychiatric and Counselling Care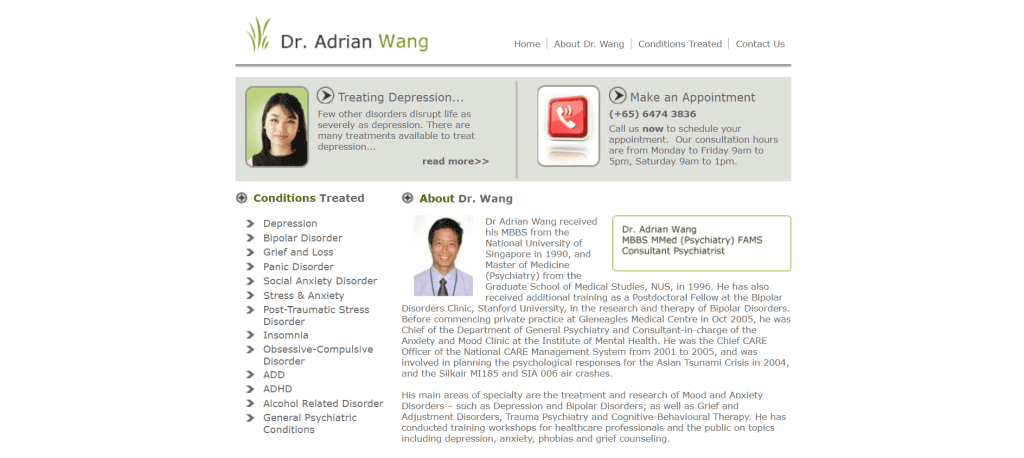 Dr Wang's extensive academic experience in psychiatry is complemented by his years of practice and, perhaps most notably, his past involvement in crucial crises like helping air crash survivors with their psychiatric needs.
Having dealt with such urgent and difficult scenarios before, you can be confident that at Dr Wang's clinic you will be in good hands.
11. Scott Psychological Centre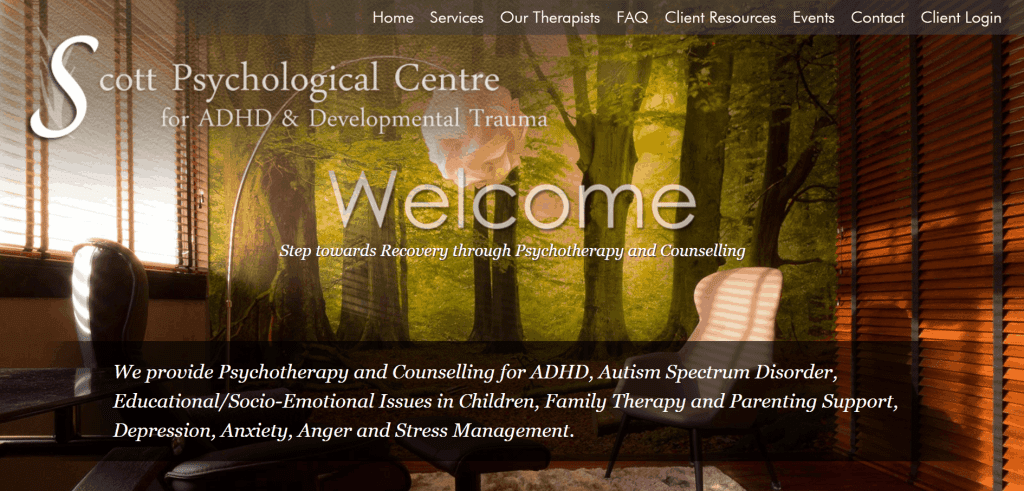 When someone faces a more extreme form of a psychological condition or some physiological issue that makes them dependent on others, that person is not the only one who suffers.
Recognising the immense stress that comes with being a caregiver, this psychiatrist also provides assistance for such often overlooked people.
Conclusion
Do you have any reviews and comments to share regarding our choices for the best psychiatrist in Singapore?
While SBO is committed to supporting our local businesses, we welcome any feedback and anonymous sharing regarding your experience with the listed psychiatrist in Singapore.
We hope that this guide will be useful in helping you to make an informed decision when it comes to finding the best psychiatrist in Singapore.
Explore More Content